A Jewel In The Crown
President and CEO of Van Cleef & Arpels, Nicolas Bos, conducts his life and pursues his goals with guile, grace and gravitas.
You don't get to navigate French jewellery Maison Van Cleef & Arpels through the fickle rips and tides of contemporary luxury without being an unapologetic romantic. At the core of the company's being, after all, is a love story: that of Estelle Arpels, a young precious-stone dealer's daughter, and Alfred Van Cleef, a Dutch diamond-cutter's son who moved to Paris during Napoleon III's reign. The pair met, married and founded the maison around the turn of the 20th century, and Estelle's three brothers joined the new enterprise shortly after. It's an inception that has infused the company culture ever since. 'It sets the tone of the company,' explains Bos, whose extraordinary natural grace and charm and achievements over the years make him a shoo-in for our 'A Life Uncompromised' series. 'A company that starts with a love story will inevitably feel its influence of that on its evolution. Through it there are certain values and philosophies that have developed throughout the centuries which are related to love, luck and a positive vision for life.' Having joined the Richemont Group in 1992, initially with the Fondation Cartier Pour L'Art Contemporain, Bos moved over to Van Cleef & Arpels to be the maison's Creative and Marketing Director when it was acquired by the luxury giant in 2000. For Bos, all of the company's achievements to date - its encapsulation of Art Deco design mores long before the term was coined; the invention of accessories such as the 'minaudière' vanity case and jewellery-setting techniques such as 'serti invisible'; its hard-earned reputation for courageous gemstone combinations; its continued tight grasp on the poetry of couture - all of it comes down to a knack for aggregating skills, attitudes and experiences to potent effect. 'Van Cleef & Arpels was a house built by two families - so there was always this element, right from the early days, of collaboration and combination of talent,' says Bos. 'At the start of the business you already had a group of talents - some more on the technical side, others on the aesthetics side, others on the business development - and that's had a very strong impact on the internal culture of the company. It's extremely collaborative to this day.' Selecting specific creations for special praise from such a vast repository of excellence as Van Cleef & Arpels' output to date will always furrow the brow, but it would be remiss of this particular title not to single out the Pierre Arpels watch, for starters. First created in 1949, it's the simple, flat and highly elegant antipathy to the kind of bulky Swiss pieces that threaten to gravitate a man's left knuckles to the pavement. Each piece still looks like it grew in situ when placed under a well-chosen tux cuff, especially when paired with the Pierre Arpels 'Sticks' cufflinks in white gold with round diamonds.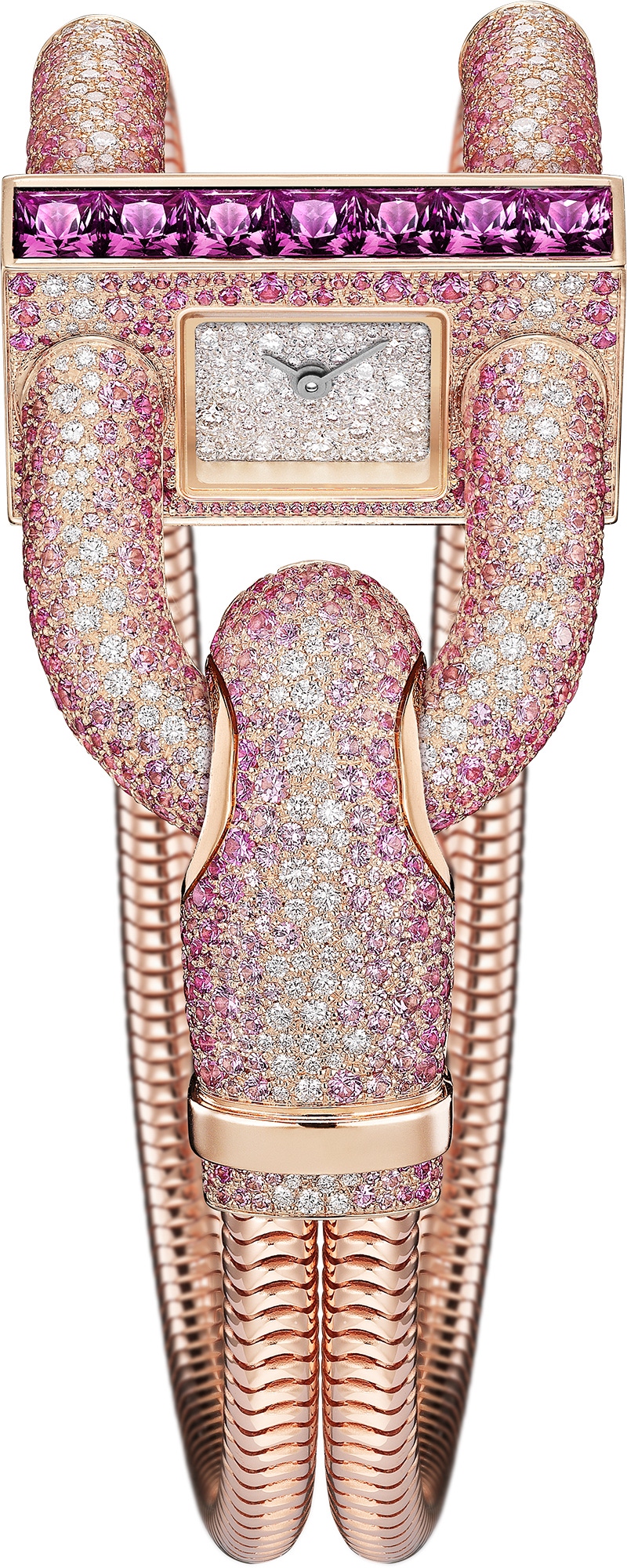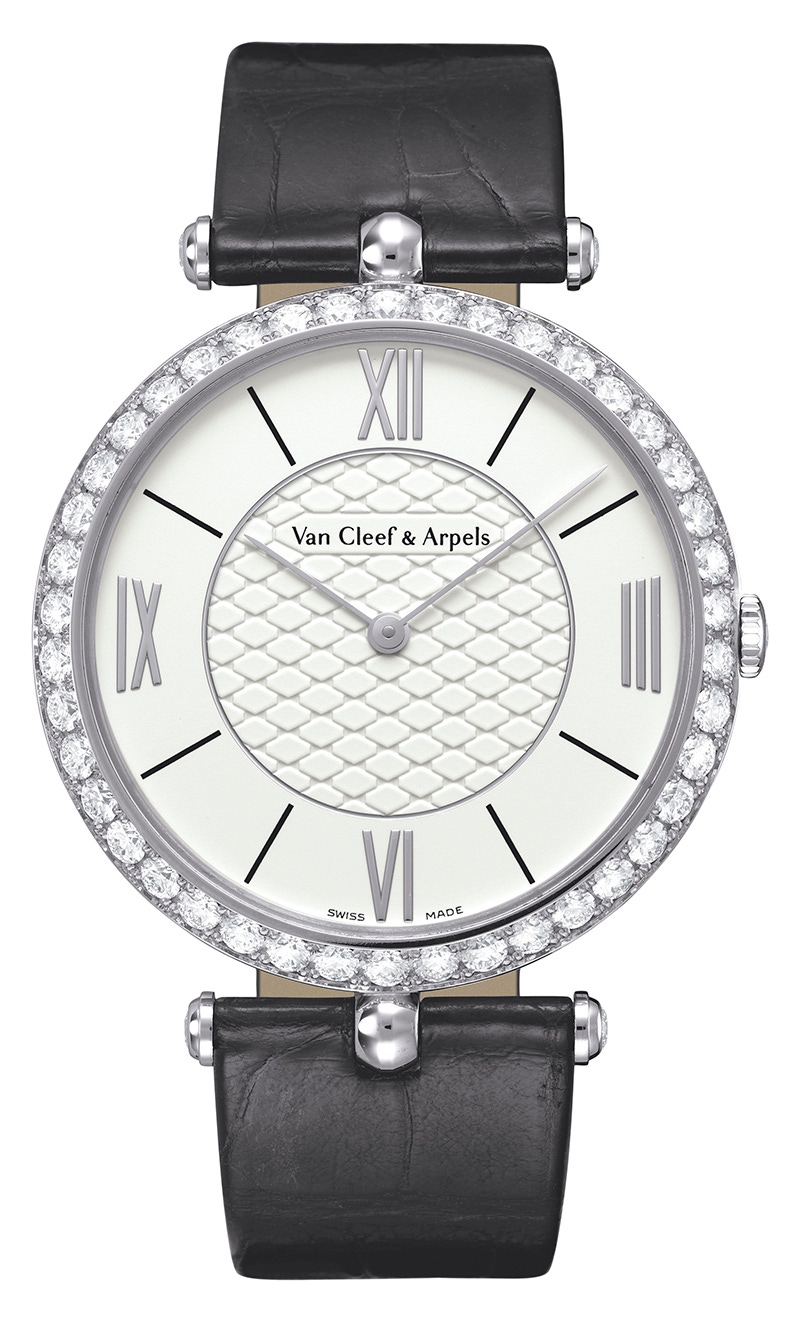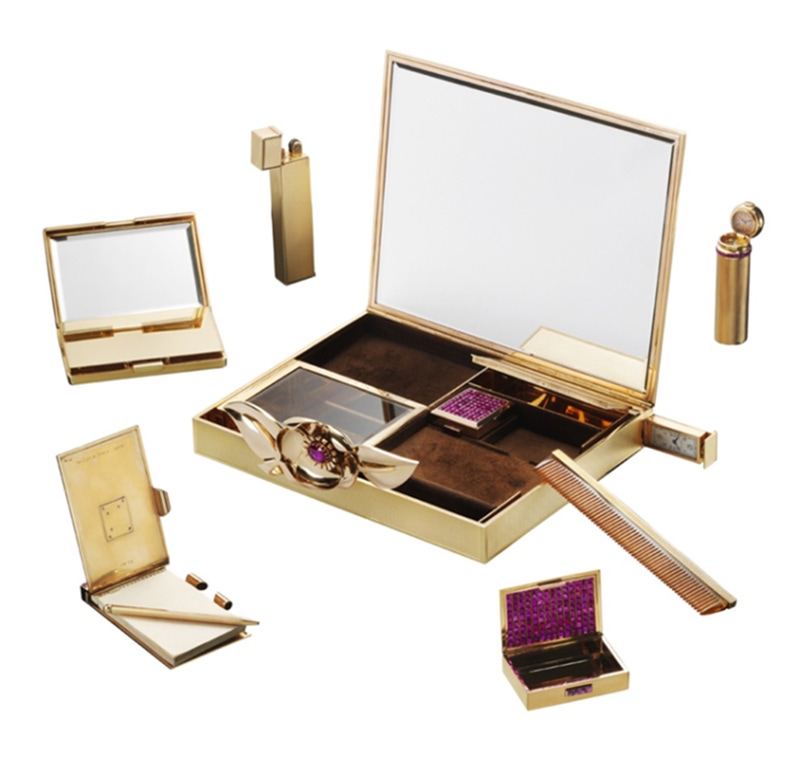 As a man whose approach is firmly rooted in the brand's glittering heritage, it's safe to speculate that Bos's role entails being a kind of unofficial company historian. Does he spend a lot of time perusing the extensive archives? 'It's a permanent source of inspiration,' he says. 'We live day-to-day with this patrimony, and our designers therefore work very closely with the company archivists. Every time we embark on a new collection, the first thing we do is to look at what's been done in the past. We're lucky to have very comprehensive archives - thousands and thousands of documents and drawings.' The benefits, he says, are manifold.
'It works in several ways. Firstly, you always need to remember where you've come from. Secondly, when you look at a specific design, it's very important to make sure that what you create next will be a new chapter of the same story. You never want to be just repeating from the past - this is something I'm very careful about. Continuity is key.'
It is Bos's devotion to continuity that has seen him apply his efforts to the same luxury house for so many years. 'There's always so much more to discover with a brand like Van Cleef & Arpels, and so many opportunities arising, and you need time to realise them,' he says. 'New concepts take years to develop. Patenting a new watchmaking technique can take four, five, maybe eight years. So to see ideas through properly, you'd better stay for a while. It takes 20 years to train a stone expert. It takes at least decade to train up a very good designer. I feel comfortable in a world where time is an asset, and not something you're fighting against.' And there, encapsulated in a single sentence, you have a philosophy towards innovation from which many of us could benefit a great deal.