JOIVAN WADE: A MASTER OF MOTIVATION
The BRIT-schooled Londoner Joivan Wade on method acting, superheroes and the path to creative freedom.
He was, to say the least, a shoo-in for Variety magazine's 10 Brits to Watch in 2019 feature. Having become a familiar face on British screens with a role in the soap opera EastEnders, as well in the English-speaking world with appearances in Doctor Who, Joivan Wade has since hit the big time: in last year's American action-horror flick The First Purge, a gritty franchise prequel about a society blighted by annual 12-hour periods of state-sanctioned anarchy, he played vengeance-seeking dealer Isaiah; in this year's spin-off DC Comics superhero series Doom Patrol, he portrays a half-human, half-machine coming to terms — in the style of Frankenstein's monster — with his duality. The Rake caught up with Joivan during one of his regular visits to his native London, and found him to be a man on a mission that goes well beyond critical plaudits and box office receipts. "I don't believe that filmmaking is being taken advantage of if there's not some kind of message that is being relayed," he tells us, and we'd bet a tidy sum that he proves, over the decades to come, as good as his word.
You
'
re a stylish guy
…
Was today
'
s shoot all in sync with your own style preferences?
T
otally. Every outfit I saw, it was like,
'
I would wear this. Which designer created that?
'
You
'
ve done plenty of gritty realism in your career
,
and now you
'
re donning a superhero costume
.
Is it tricky to act in?
[Laughs] I
'
ve never done anything like it. The suit is almost as heavy as it looks. When it comes to the cybernetics side of my face, I can
'
t physically see through that eye while I
'
m acting because it
'
s covered. There
'
s a magnetic rubber gasket glued to my face every morning, which a mask is then fixed
on
to. There
'
s
no peripheral vision or depth of field
—
I
'
ll do a scene where I
'
m playing baseball and the ball
'
s coming at me
at
90m
.
p
.
h
.,
and with one eye you can
'
t gauge when it
'
s actually at the point to swing.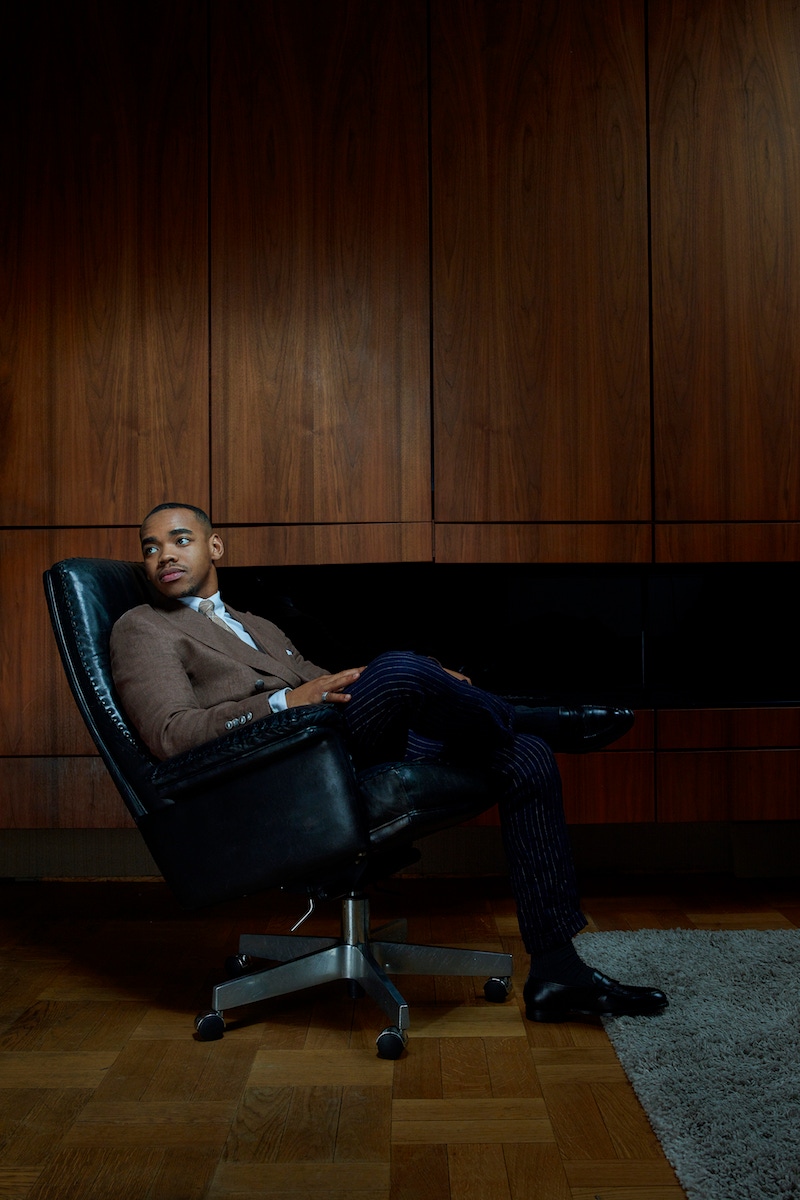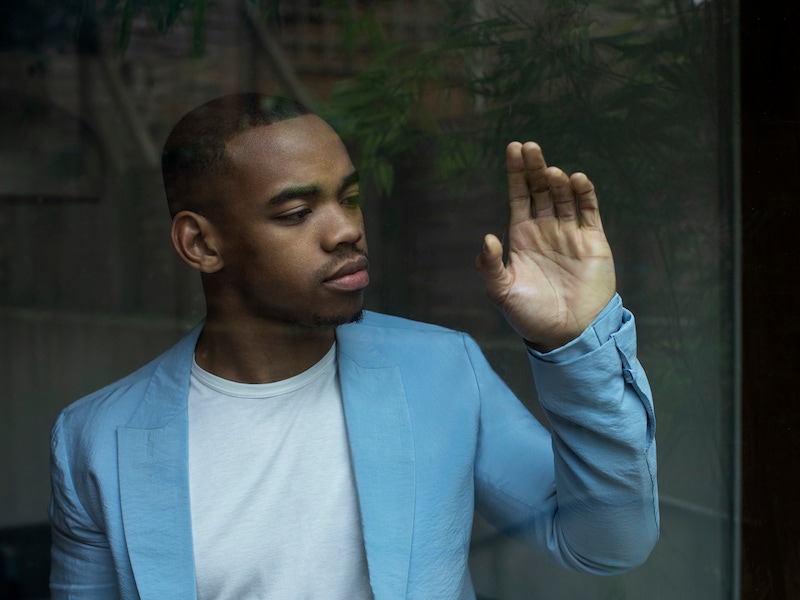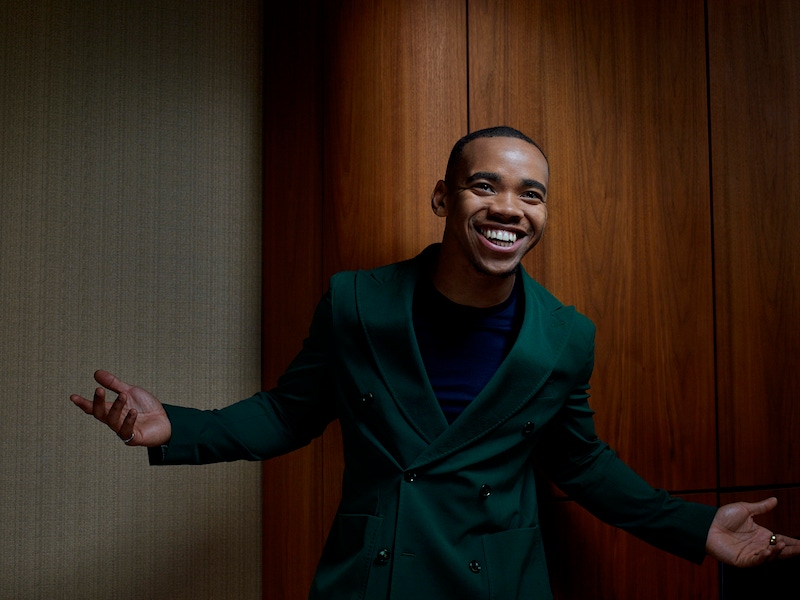 What is it like to
act in a CGI scenario?
Doom Patrol
is CGI when it comes to my arm cannon and the explosions. There
'
s not so much green screen
,
though. It
'
s really nice to work on location and it
'
s easier as an actor because everything
'
s real
—
you
'
re not having to react so much. When it
'
s practical you can see and touch a door handle; with green screen it
'
s all a figment of your imagination.
When did the acting bug
bite
?
When I was 13 I started going to acting school just to get rid of energy I had as a young
kid. I was at a theatre school called D&B
,
which is where I live, and I was there for a couple of years just playing around, but fell in love with acting. At the same time I was playing football
—
my cousin is [Crystal Palace forward] Jordan Ayew, my brothers were in the Charlton
a
cademy, so it was a case of play football or do music
.
I also have some cousins who are musicians. But I fell out of love with football when I was about 15 and thought, What do I love? Then friends said
,
"
If you want to act, you need to go to the BRIT School
"
.
The rest is history
…
At that point, you decided to aim for Hollywood by the age of 20
—
quite a burning ambition?
Yeah, I wanted that route. At the time
the
BRIT
School
wasn
'
t really known for actors
—
it was better known for musicians such as Amy Winehouse, Adele, et cetera. Now it has [produced] Tom Holland
,
who was in
Spiderman
,
and a few really strong actors
,
but at the time... I wanted to be in a Hollywood blockbuster
when I was 16 and I said, O
.
K
.
I
'
ve got four years. I
'
ll train for two years and then get an agent and land the big gig. It went the complete other way. 
How so?
I realised I didn
'
t only want to act
—
I wanted to produce, to write, to direct
,
and because of how long it took for me to get to Hollywood, I was able to experience creating my own content, starting my own show and then building my own platform and forming my own production company, with which we
'
re producing for T
.
V
.
, for film
,
et cetera.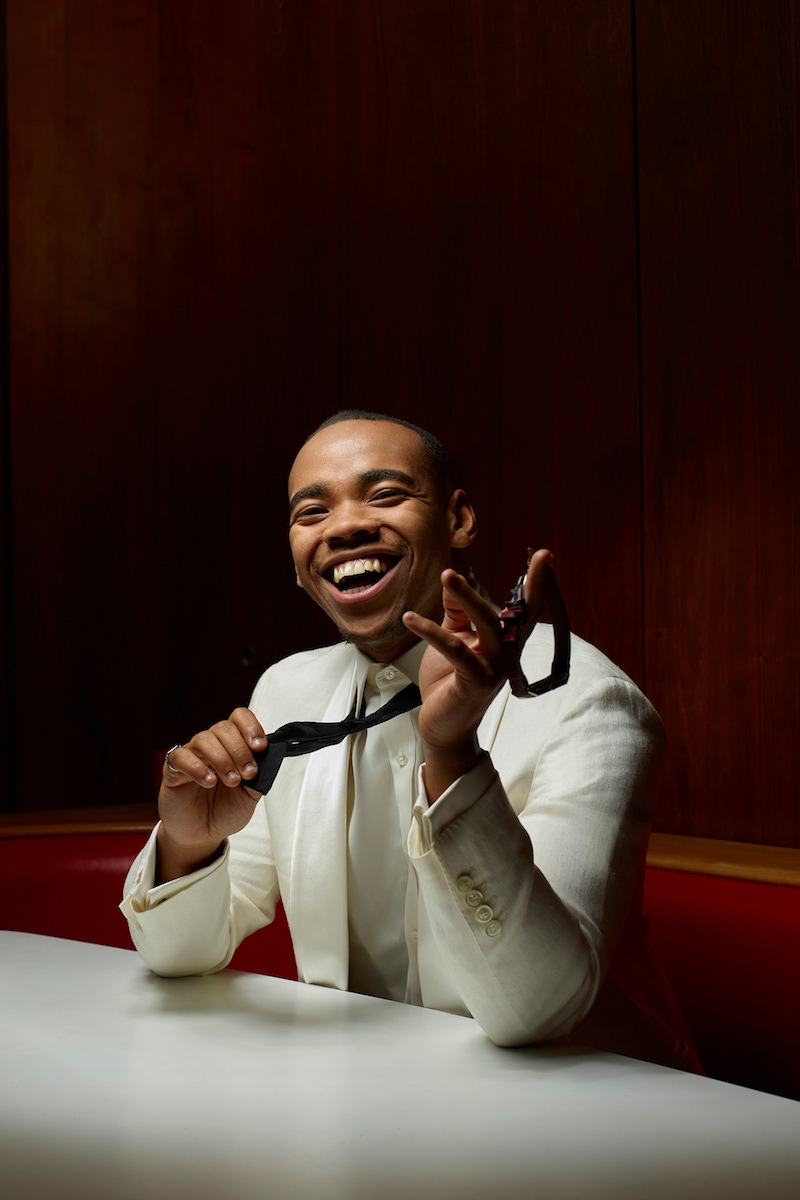 So do you advise aspiring actors to be creatively proactive?
Yeah. Many actors are always waiting for the helping hand to be given
,
and it doesn
'
t always come. Creating my own work was what allowed me to be in a position where if that call doesn
'
t come
,
I
'
m still going to be able to make the next job myself. In the next five or six years, I want to be producing all the projects that I
'
m part of as an actor.
Which actors do you study when you
'
re developing your own craft?
My biggest inspiration is Will Smith
—
it was
on
him I modelled my whole thing, and not just as an actor but in terms of what he stands for. I remember hearing
him s
ay [the Confucius quote],
'
He who says he can and he who says he can
'
t are both usually right
'
. I thought, O
.K.,
that
'
s the mantra, that
'
s how I
'
m going to live my life. When I first watched
The Fresh Prince of Bel
-A
ir
, I was like, This is crazy
,
I want to be him. I want to make people feel how he makes me feel. I also love the
'
actor
-
actors
'
—
Daniel Day-Lewis, Tom Hardy, Michael Fassbender.
W
hen it comes to the business side
,
I love what Kevin Hart and Dwayne Johnson are doing in terms of creating their own production companies and then creating their own work through those. I
'
m trying to take and use a part of each of those people to mo
u
ld myself.
You
'
re co-founder of YouTube hit Mandem on the Wall
. Why did you go into comedy
?
It was all straight acting, Shakespeare especially, at the BRIT School, but when it came to making my own work
,
comedy was the best route to go socially viral. Then you see something like [
the
Will Smith-produced 2006 hit]
The Pursuit of Happ
y
ness
and you
'
re like, O
.K.
, so he can do the comedy thing and he can do the drama both at high levels.
What makes a script
effective
?
I
'
m always looking for something I haven
'
t seen before
,
something that
'
s going to be fresh and refreshing for my audience and is going to challenge me as an actor. I look for stories
that
have something to say. What
'
s the underlying tone? Is this just another superhero show or are we actually saying something? 
As with the film short
Amani
, in which you play London stabbing victim Amani
Simpson?
Ab
solutely.
I wanted to do something different, hence I made it as a spoken
-
word piece as opposed to a straight narrative. That got 1.5 million views in a week and a half, and the comments, people just saying,
"
Oh, this really touched me and this brought out X, Y and Z
…"
That
'
s what I love. That
'
s what filmmaking is about. Yeah, more of that
,
please.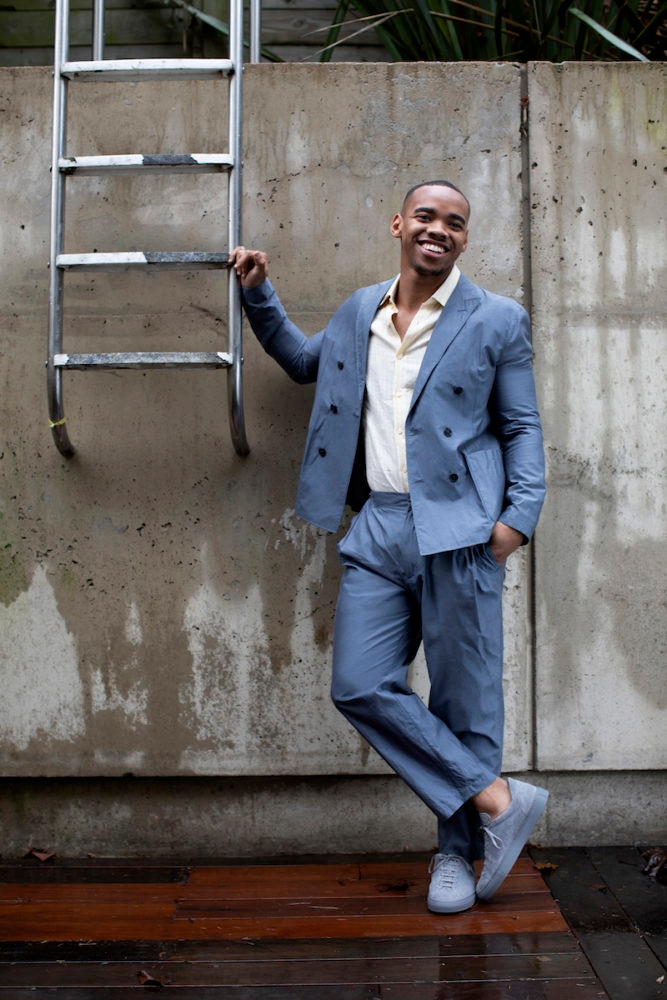 Better than feedback on Rotten Tomatoes?
Exactly. You
'
re not creating for the critics. They
'
re the last priority and I don
'
t pay too much attention to them. It
'
s what the people say.
Do you have a method?
Yeah, especially when it comes to playing Americans
—
I
'
ll stick with the accent all day every day when I
'
m on set.
I
'
ll forget I
'
m even playing an American. Even to this point now, some of the
Doom Patrol
crew still don
'
t know that I
'
m British. Then on top of all of that, you
'
re playing a cyborg, so I went through vigorous training. These are the opportunities I yearn for
—
to have a complete physical transformation, a complete vocal transformation
,
and then live it all out there in the field.
Y
our late father was quite involved with some social projects. Did his efforts enhance your wish for your work to have positive messages?
Ye
ah
, for sure. My dad had a scheme called The Polishing Project
,
which was about getting young kids off the street and taking that attitude of,
'
u
nderneath every rough diamond, there
'
s a diamond
'
.
It helped young people understand and realise their purpose. I
'
m now building a foundation, starting with my YouTube channel, Wade
'
s World, that I run with my brother. It tackles things like how to pursue a nine-to-five while living out your dream, how to let go of what the naysayers are saying and forget the hate. That
'
s been instilled from what my dad was doing way back
,
and I want to continue that. If whatever you
'
re doing isn
'
t helping someone else more than it
'
s helping you, then there
'
s something wrong there. 
Your family were also always very supportive
…
T
hey
'
re all over the moon and thrilled about where I am. My dad passed away a few years ago but they always supported my dream and helped position things. My mum is a life coach
,
so her whole ethos is about having a positive mind
-
frame. My parents will always be my biggest role models.