A Rare Bird
The new Alpine Eagle collection confirms the worst-kept secret in Swiss watchmaking — that Chopard are in full flight.
Switzerland is breathtakingly beautiful. I fear the country's inclination for neutrality has fostered a sense of modesty about the extraordinary drama of its topography. Though a large number of you will be there in the winter months, for ski season, I am afraid you are short-changing yourself if cinematic landscapes are your thing. The optimum moment to go is when the white slopes reveal their grass and buttercup wildflowers, and the pine trees dust off the snow. Only then can it be understood exactly what 'verdant' means. I was fortunate enough to visit in July this year, and not just fortunate to be in Gstaad — or to stay at the superb Alpina hotel — but to get a first look at Chopard's new Alpine Eagle collection, which enhances the cause for ethics, environmental friendliness and sustainability. Chopard are already miles ahead of other brands in these aspects, in which superior storytelling is as important as design adjustments and materials.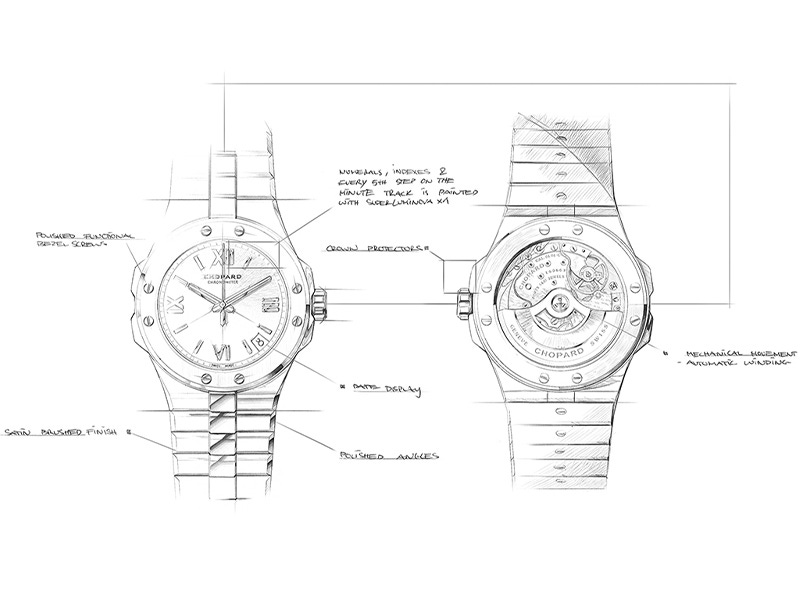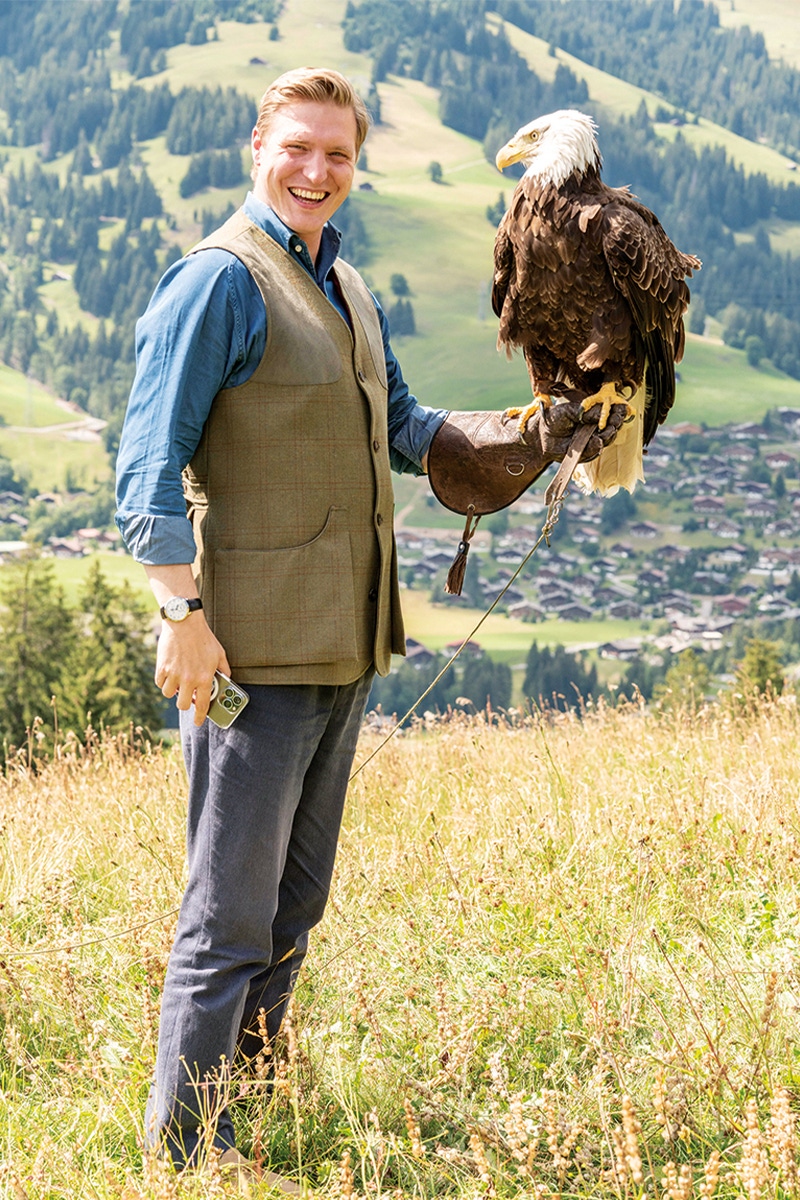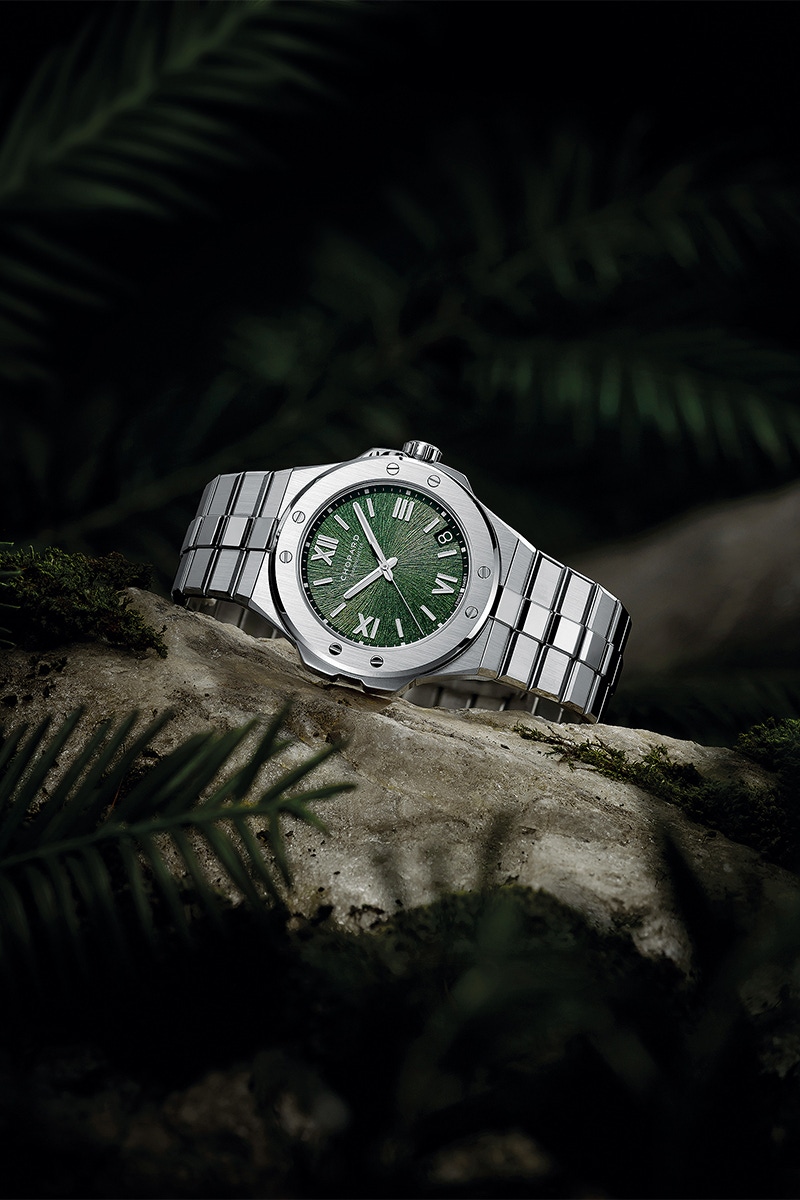 The Alpine Eagle watch
is a lesson in sports chic and mechanical wizardry. It continues to add to the legacy of the St. Moritz, which was the first watch that Chopard's President, Karl-Friedrich Scheufele, created. Back then it was a family effort, and this is no different, with Herr Scheufele's son Karl-Fritz joining us at the launch in Gstaad. The emphasis on family is part of the recipe for Chopard's success. While the creation of outstanding timepieces and jewellery is a given, the sense of familial collaboration and continuity lends the brand an authenticity and human touch. When I sat next to Mr. Scheufele at lunch, I discussed my own small children; he relayed stories of Karl- Fritz from the past and then glanced down the table at him in unfiltered pride at what he has become at such a young age. The Alpine Eagle collection now includes a 33mm watch, in addition to the 36mm, 41mm and 44mm in circulation. The extension of the range makes the watch a unisex proposition, whereas before you could have been forgiven for believing it was aimed solely at men.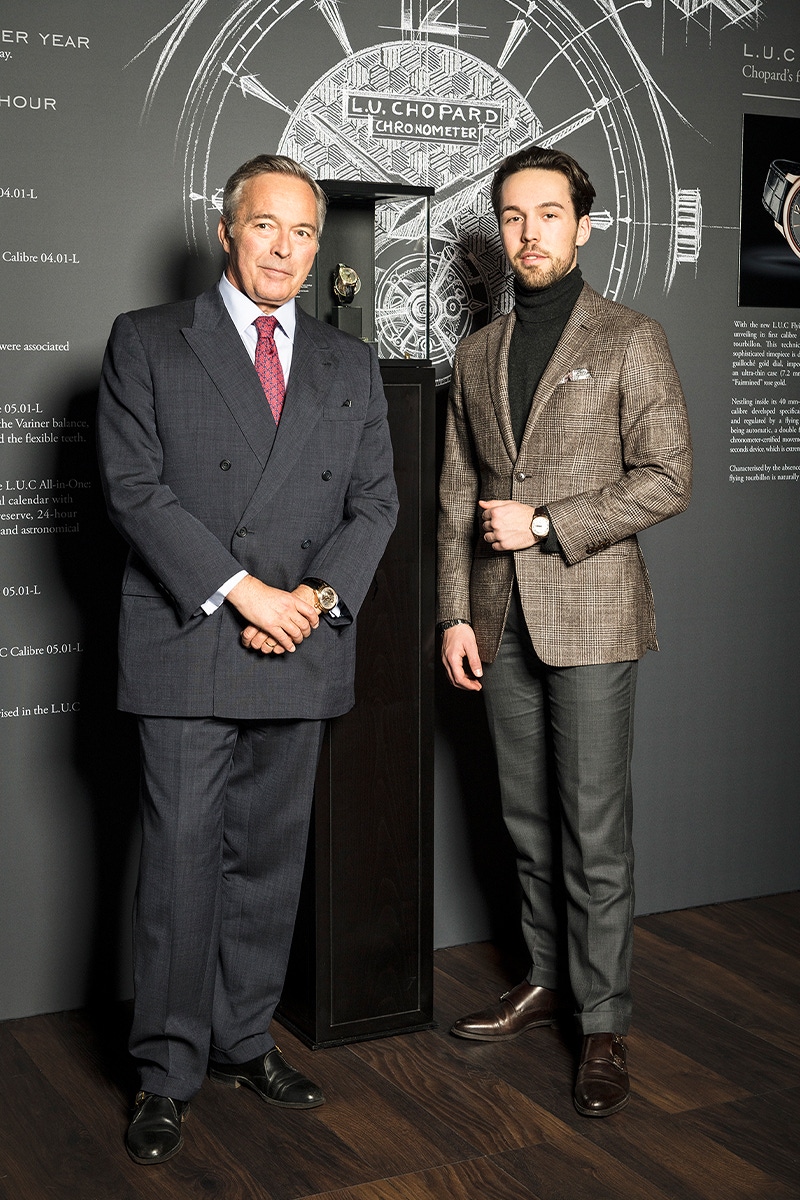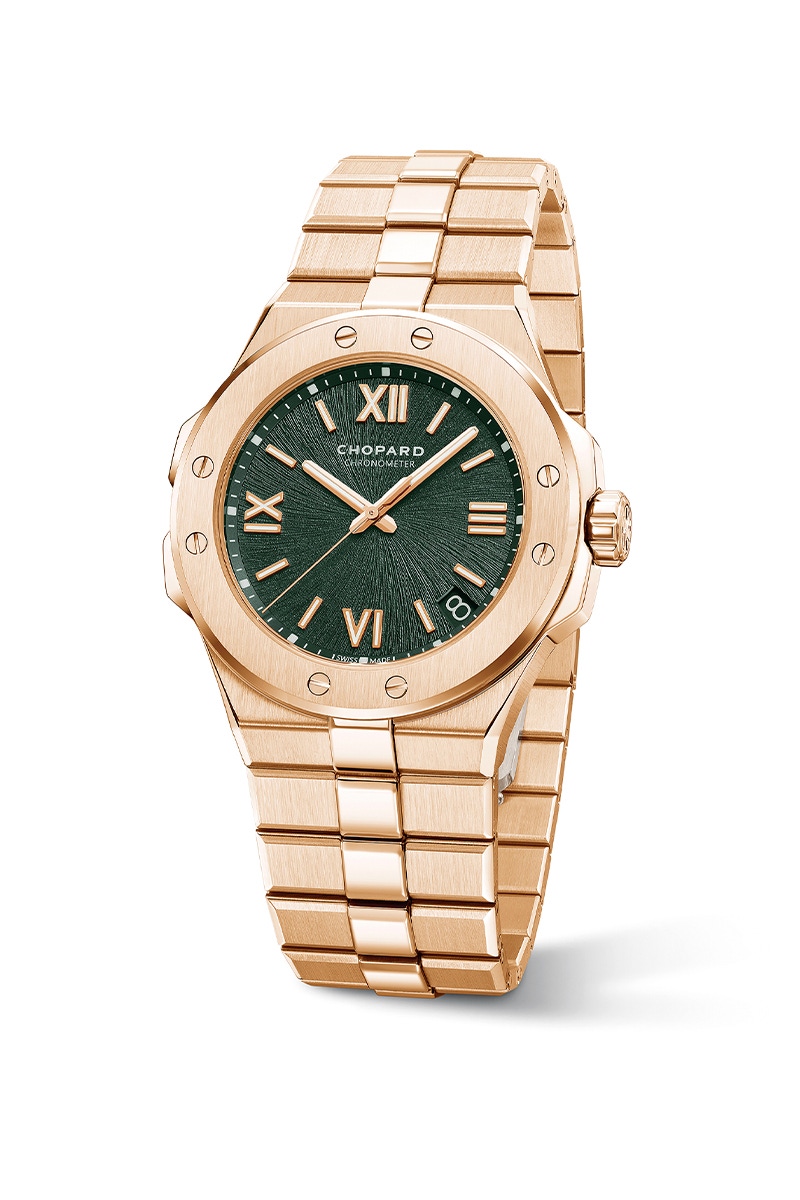 The luxury world has often been accused of frivolity and redundancy. What brands like Chopard do again and again is quash the objections and naysaying by being at the forefront of ethical and sustainable practices, not to mention by producing bona fide works of art, science and engineering. Their contribution to the world is irrefutable, and they have The Rake's respect and admiration. With Karl-Fritz now advancing their cause, there will be no abatement.
Read the full story on Chopard's Alpine Eagle collection in Issue 84, available to purchase on TheRake.com and on newsstands worldwide now.
Subscribers, please allow up to 3 weeks to receive your magazine.