Style Heroes: 1960s Alain Delon
French actor Alain Delon's rebellious youth and disregard towards Hollywood speak volumes about his laissez-faire disposition – which was reflected, too, in how he dressed himself.
There are few men in history who could wear a suit quite like Alain Delon. As his career began to flourish in the 1960s, there didn't appear a man more confident in his abilities, nor more assured of his place at the top of the cinematic food chain. This confidence can be seen in his many diverse roles – from Tom Ripley in
Plein Soleil
(1960) to Jef Costello in
Le Samourai
(1967) – as well as in the many pictures of him swanning around the
Riviera
. Although he could, of course, have been far bigger. Delon famously turned down Hollywood with his refusal to learn English, opting instead for a career in his homeland of France. This wasn't the first rebellious move for him though; he was expelled from multiple schools and spent 11 months of his French military service in prison before being dishonourably discharged. This refusal to conform could be seen in the way Delon carried himself in his career, off-screen as well as with the way he wore his clothes. There was a certain nonchalance about him and you get the impression he really didn't care about what he wore, unlike his older Hollywood counterparts
Cary Grant
and Clark Gable, who were undoubtedly sharp but a little pristine and polished.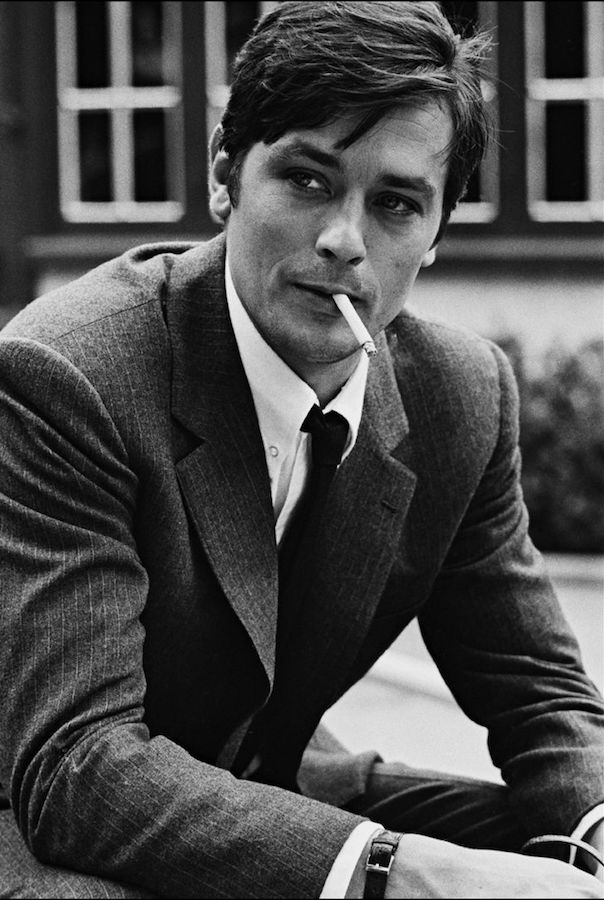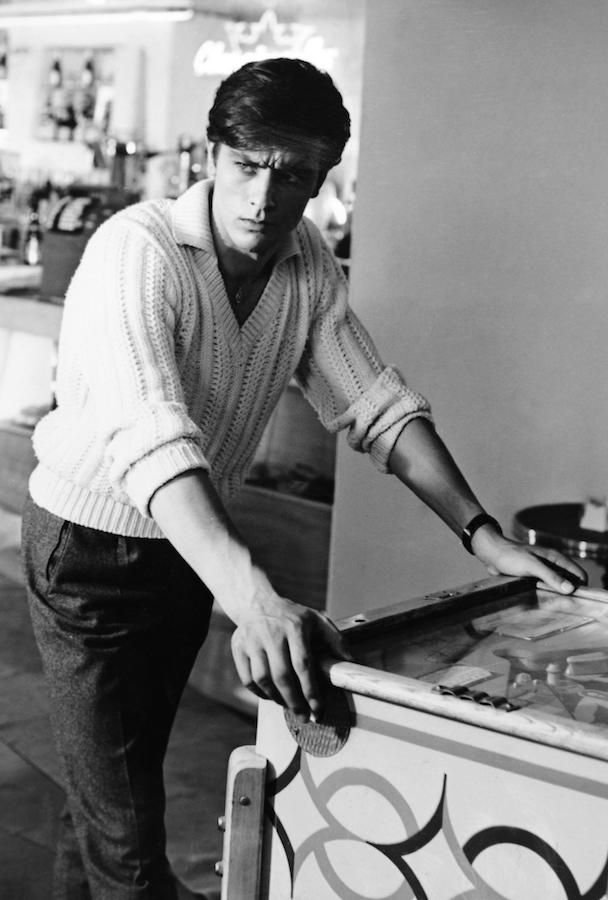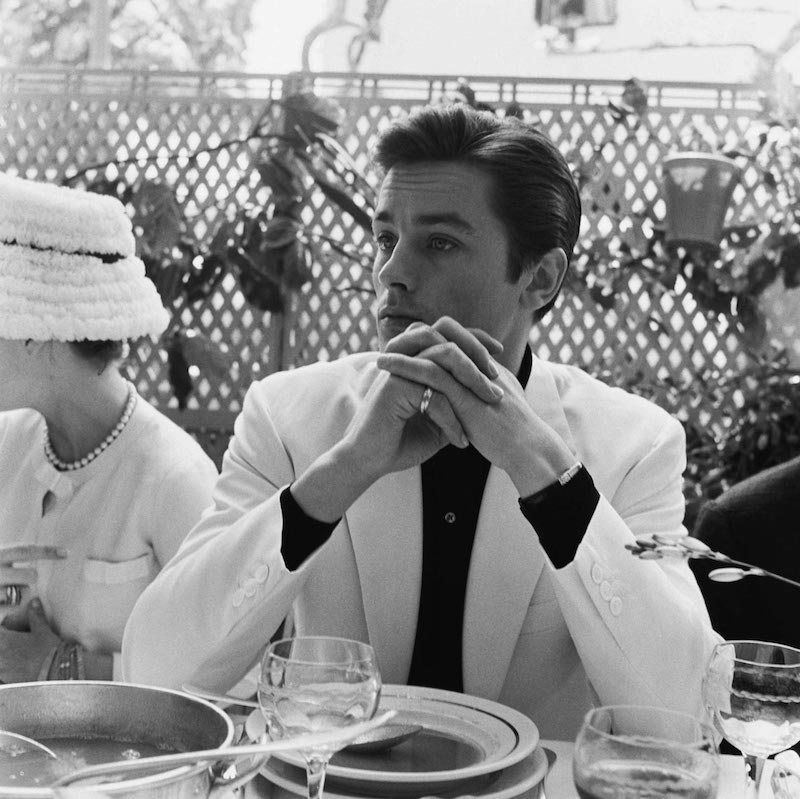 On paper, Delon's 1960s style was unremarkable. He favoured simple tailoring in greys and blues and when he wore a tie, invariably to a
red carpet affair
or other formal event, he chose dark solid colours in knitted or textured silk.
Pocket squares
were generally shunned and the only other accessory of note would be a cigarette, hanging impossibly from the corner of his mouth. On the more casual side, Delon was an adept wearer of knitwear and paired his with tailored trousers and slip ons, adding no small amount of continental flair. There's strangely little to say about Alain Delon's style, despite him having so much of it. There's no secret to it, no combinations of garments unique to him; just well made, simple clothing that flattered the wearer. There's a scene in
Plein Soleil
where he strolls through an Italian market, cigarette glued to his lips, jacket artfully thrown over his shoulder. He's wearing a white shirt unbuttoned half way, sleeves rolled up, and mid-rise grey trousers that taper gently over his loafers. There's nothing special about what he's wearing, yet in this scene he epitomises 'cool'. It's an overused cliche that it's not what you wear, but how you wear it, and Delon proved this. Sometimes, simpler is just better.