Alexander Kraft Monte Carlo: Promenades in Paris
If there's a final prompt to return back to a normal working and leisure existence in chic tailored style, this is it.
By the mid-1980s – a long roster of womenswear designers such has Christian Dior, Guy Laroche and Karl Lagerfield offered a men's line. Admittedly, starting off with menswear, had fellow French resident Alexander Kraft started a label in the '80s, he would have been amongst the troupe of French-based menswear designers (including Cifonelli) who helped fortify Paris's position as the undisputed centre of luxury menswear. Back in the 1950s, Jean Cacharel had facilitated the French love of unisex dressing only for Jean Paul Gaultier to give it a radical spin in the height of Paris's menswear prominence. Despite bringing a very personal vision to classic garments, Alexander Kraft Monte Carlo is an au courant amalgam of the aforementioned points and traits of French fashion history.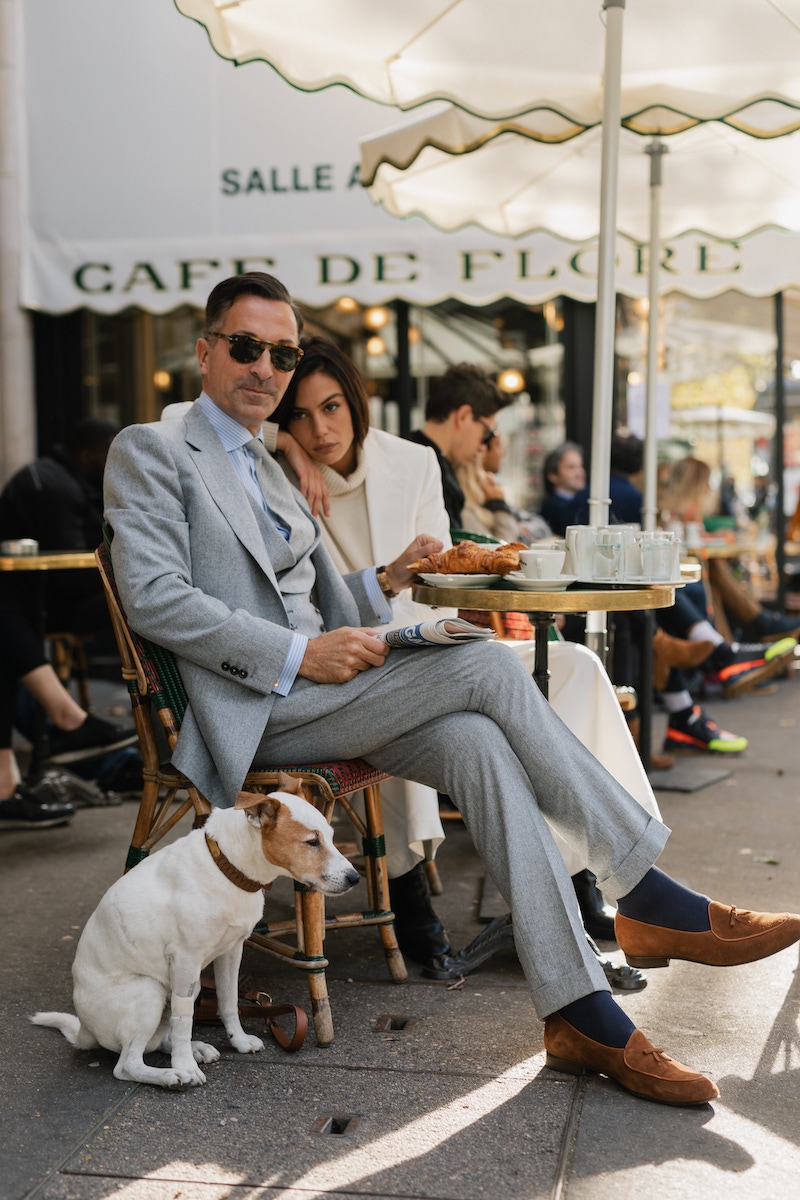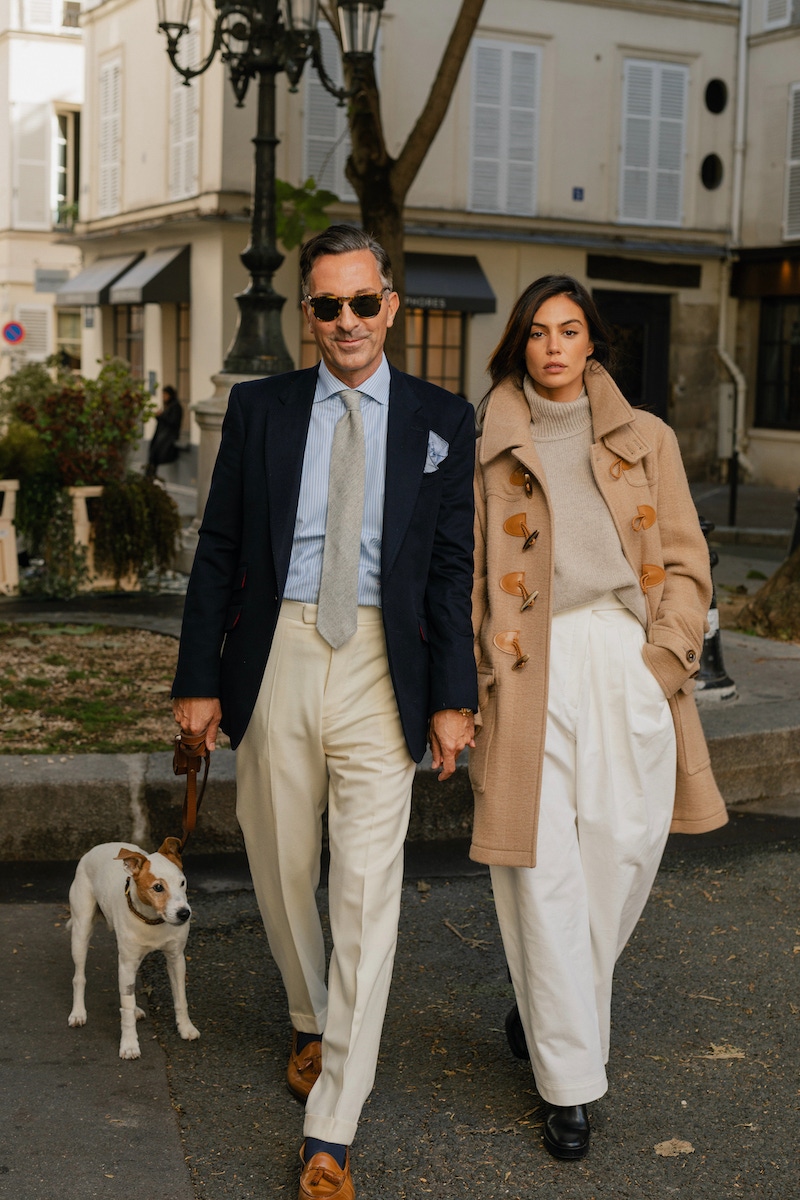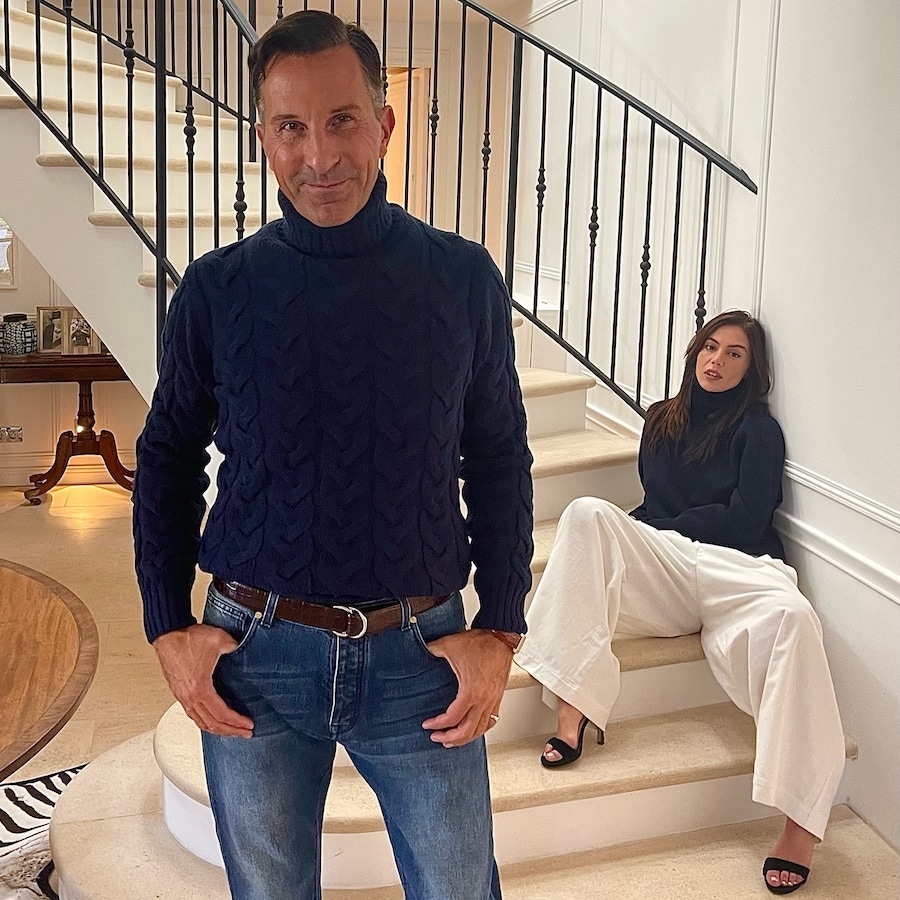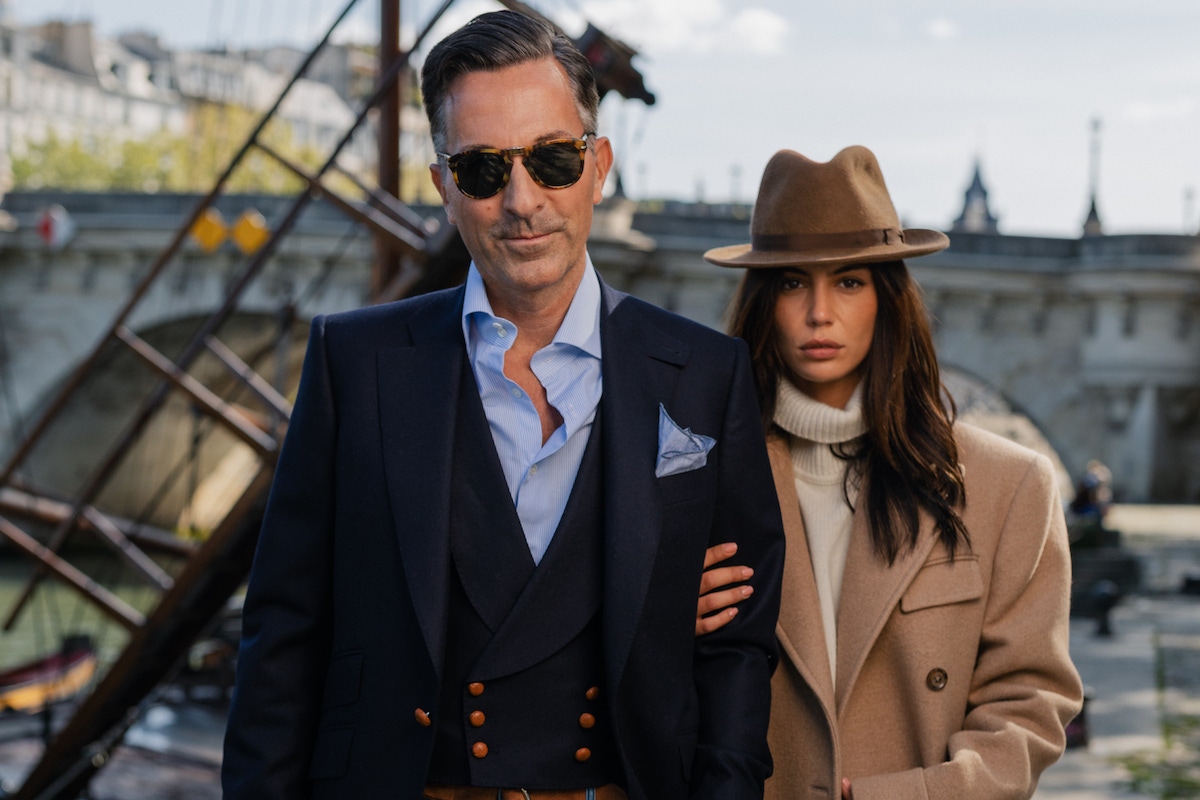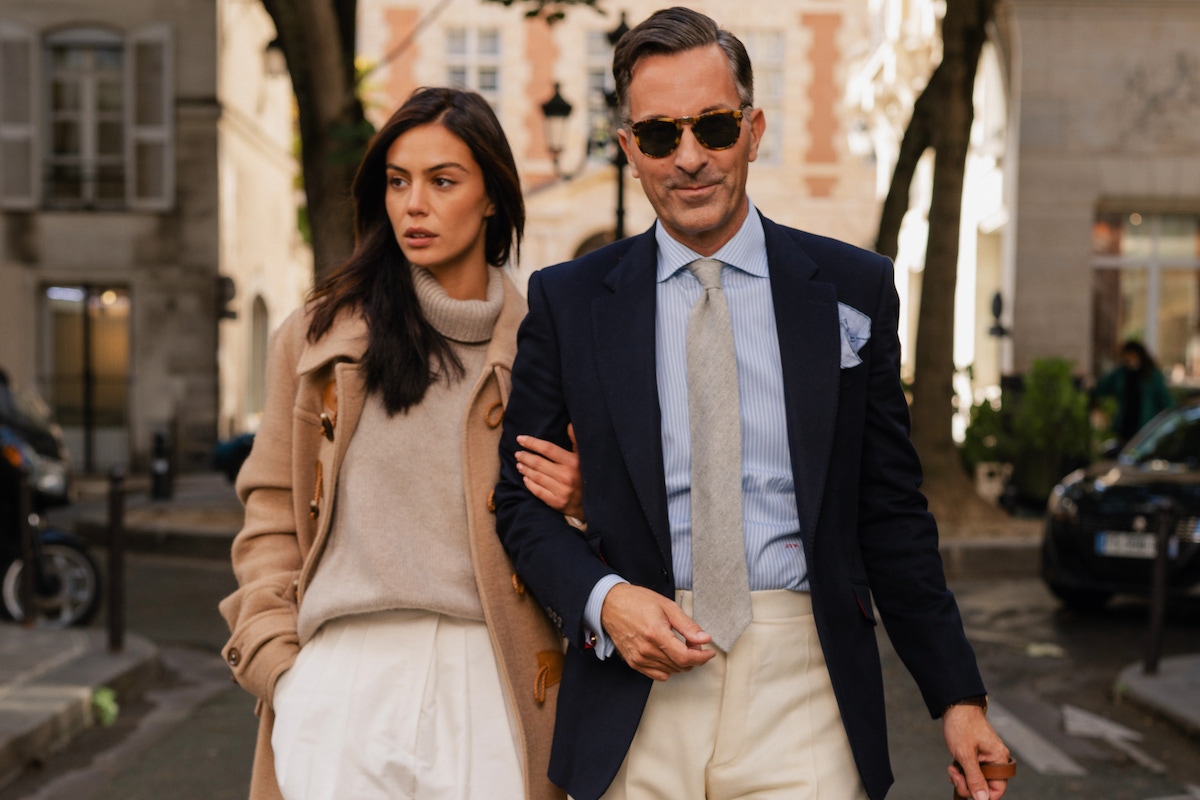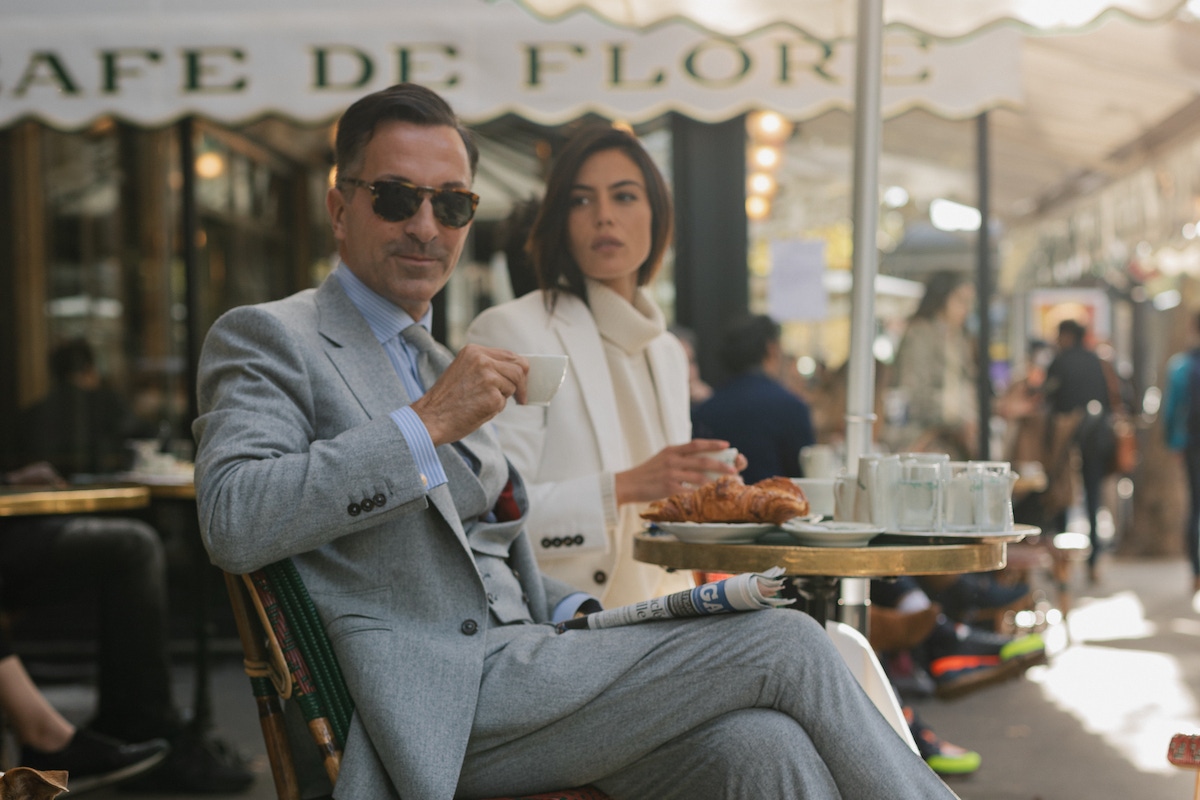 Recognisable for its wales (ridges) corduroy has long shouldered a stigma, that it belongs in crusty old wood-panelled libraries. The cord even became synonymous in Le Chat Noir, a hotbed for the fin-de siècle literary and artistic avant-garde. Henri de Toulouse-Lautrec created a number of show bills in the venue featuring famous cabaret performer Aristide Bruant in a dark corduroy worker's jacket. You will still witness the Orwellian characters of Paris clad in corduroy, but will now set eyes on discerning gentleman strolling along the Seine sporting an extremely chic cotton corduroy jacket and matching waistcoat. Cut on the Alexander Kraft Monte Carlo Signature model, the navy jacket is not made of typically heavy and stiff corduroy, that sags at the first opportunity. Before Alexander Kraft Monte Carlo designs come to fruition, meticulous and creative measures take place. The carefully sourced Italian cotton corduroy makes certain that not only does the jacket benefit from being lighter and softer, but also boasts a superior drape and luxurious feel. Noteworthy, and vintage details include the leather "football" variety buttons, which dovetail nicely with the jacket's rich navy shade. For an extra layer of style and warmth combine with the matching double-breasted waistcoat. Due to the jacket's refined-yet-informal characteristics, it is the optimal piece to wear with the label's Perfect jeans when on a casual walk in the 'City of Light'. And in time for the Perfect jeans taking on more assignments, Mr. Kraft has released an updated version of the double-D belt. Handmade from fine calf leather and embossed with a croco design, it is slightly padded for comfort and a more luxurious appearance.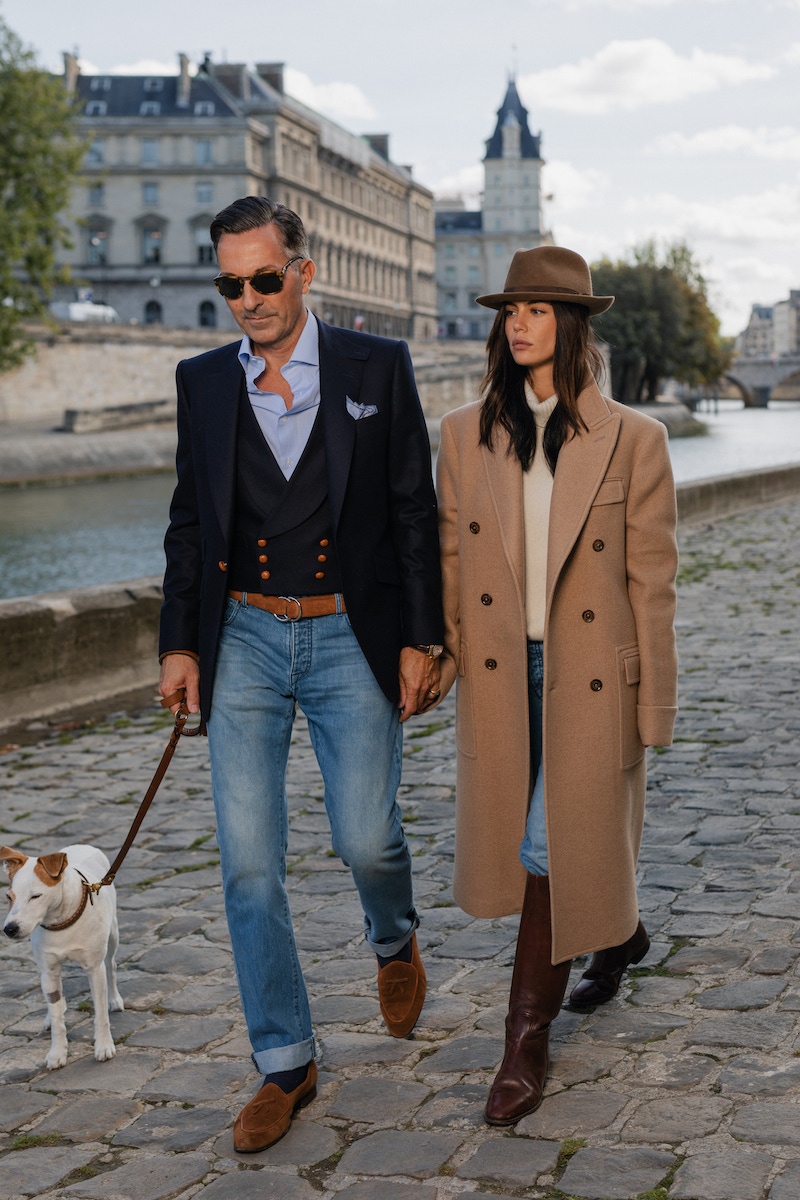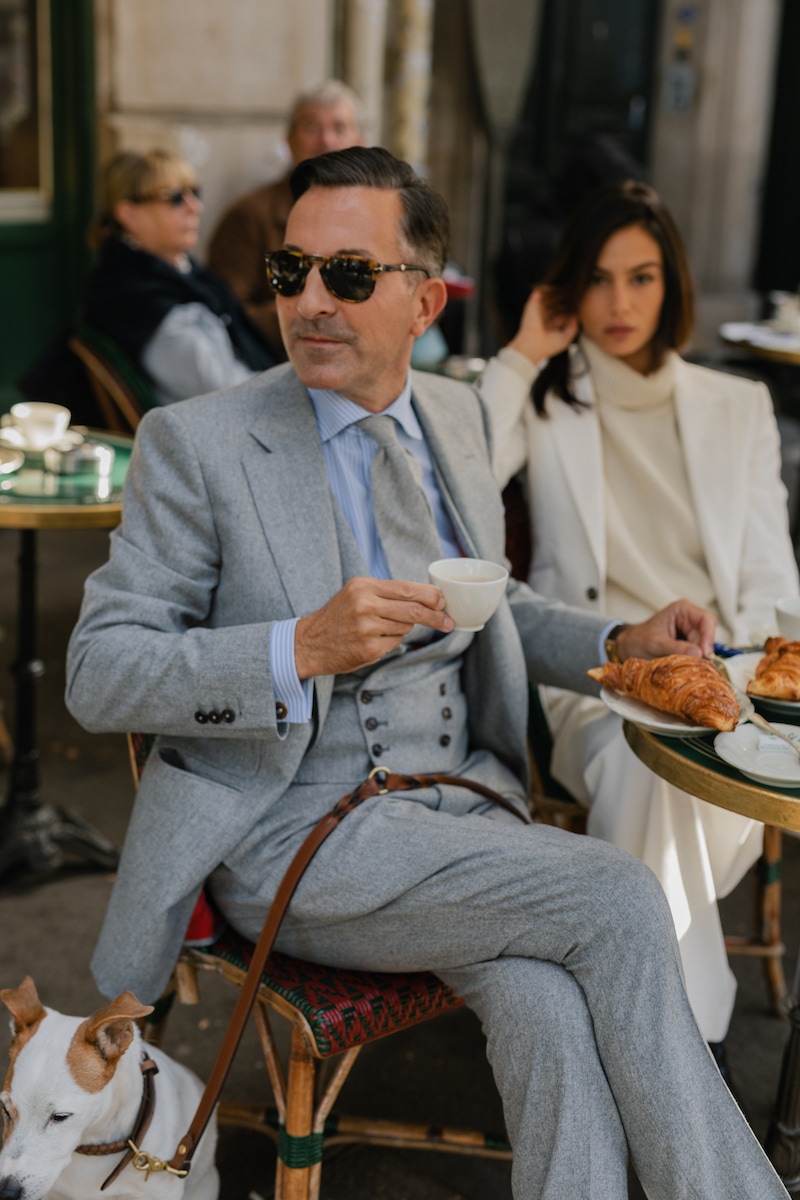 Out of all the iconic Parisian landmarks, none encapsulates both the way of life and essence of French taste as authentically as Café de Flore. At a time when life nears normality, and the back-to-business notion is being actioned, the façade acts as a poignant backdrop to the label's new light grey three-piece suit. Made from a medium weight VBC flannel, the single-breasted jacket is cut in the line's Signature style, featuring a one-button closure and high armholes. Its slim silhouette inheres a bespoke-like quality, making it look right at home in the chic surroundings of Café de Flore. Karl Lagerfield is a byword for chic. In Alicia Drake's book, The Beautiful Fall, she wrote: "He would often be seen sitting alone at a table on the ground floor of Café de Flore flipping through an issue of Vogue." Not only is the grey flannel jacket a timeless and voguish creation in appearance, but its light half-canvas construction ensures incomparable comfort. Taking into consideration the weight of the flannel and it being half-lined it earns the accolade of being a year-round jacket. Wear as a suit for a formal business meeting in La Défense or with the brand's ecru winter Riviera trousers for lunch at Maxim's. About life at Café de Flore, French philosopher, Jean-Paul Sartre wrote: "We got completely settled here; from 9am till noon we worked here, then we went for lunch, and at 2pm we came back and talked with friends till 8 in the evening." Such is the elegance and comfort of the grey flannel suit, you'd suffer no inconveniences if you emulated a day in the life of Jean-Paul Sartre at the famous haunt. Like the jacket, the trousers are a universal garment. Flat-fronted, which many of the famous French lotharios such as Jacques Dutronc favoured, they are cut for a medium-rise, and feature an elegant fishtail back, the latter detail traditionally only found in bespoke trousers from Savile Row. The trousers can be combined with the matching jacket to form a chic and versatile suit. The optional double-breasted waistcoat with shawl lapels will add the final dashing note for those who aspire to truly outstanding elegance. In some ways, Mr. Kraft's curation of this new subdivision of high-end casual elegance perfectly reflects the moment yet there's a timeless theme surrounding each piece. At the forefront of this assertion is the new navy Signature blazer, rendered in a super-soft cashmere/wool mixture. Comprising of the typical Alexander Kraft Monte Carlo high-end sartorial refinements such as roped shoulders and a nipped waist, this winter blazer has all the attributes to be the most enduring of its kind. The label's Perfect jeans are destined to partner with the blazer for a casual appearance, whilst the new light grey flannel trousers would give your look a healthy soupçon of sporty élan and French elegance.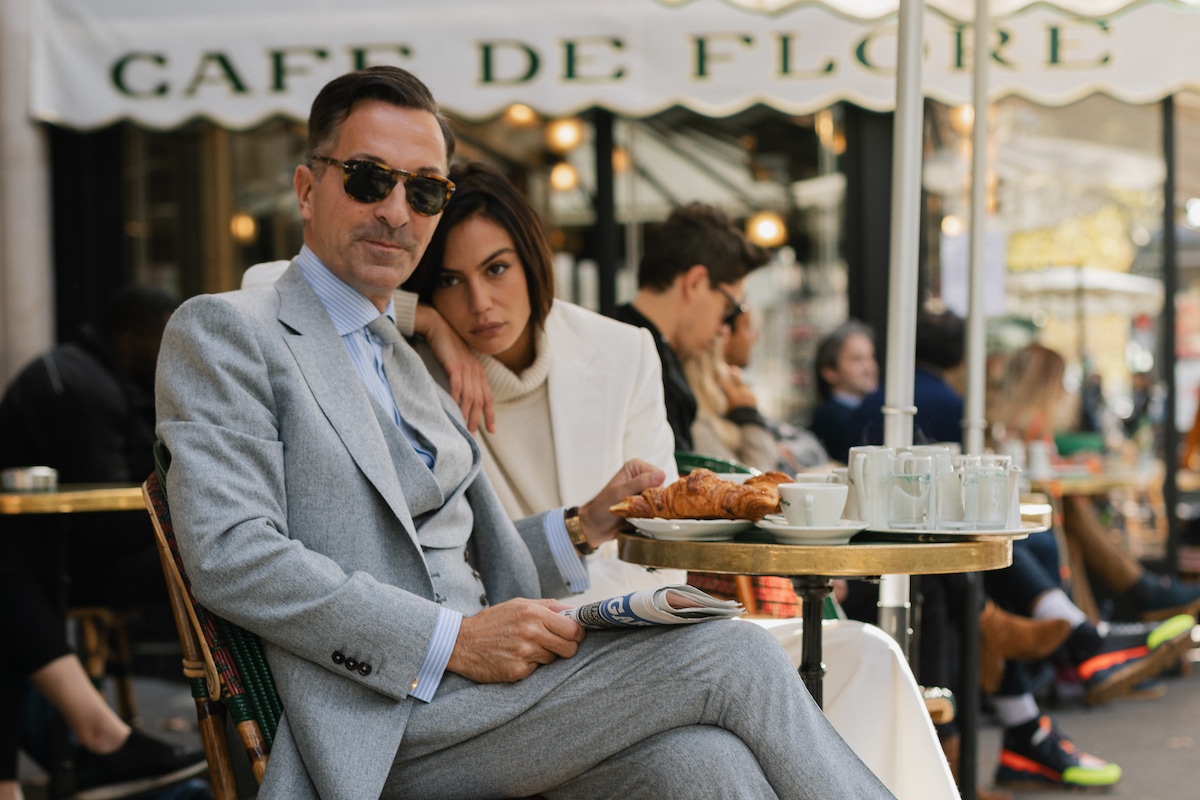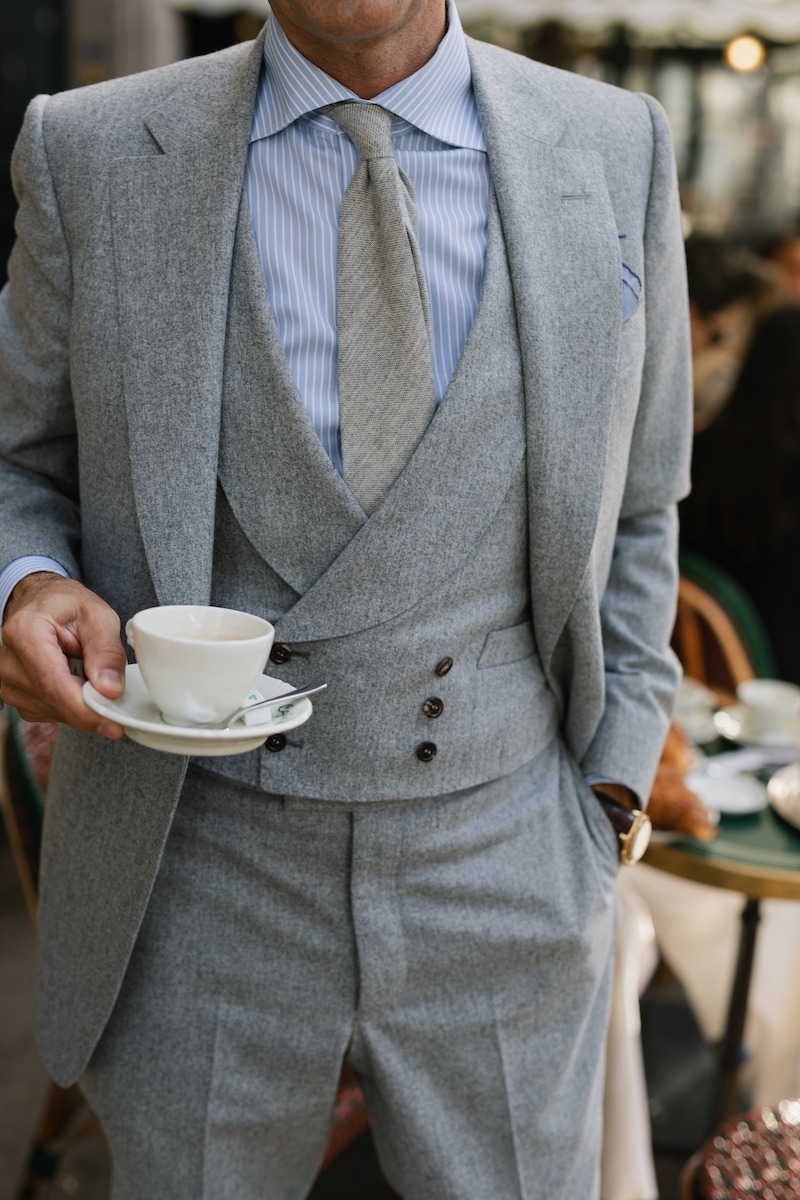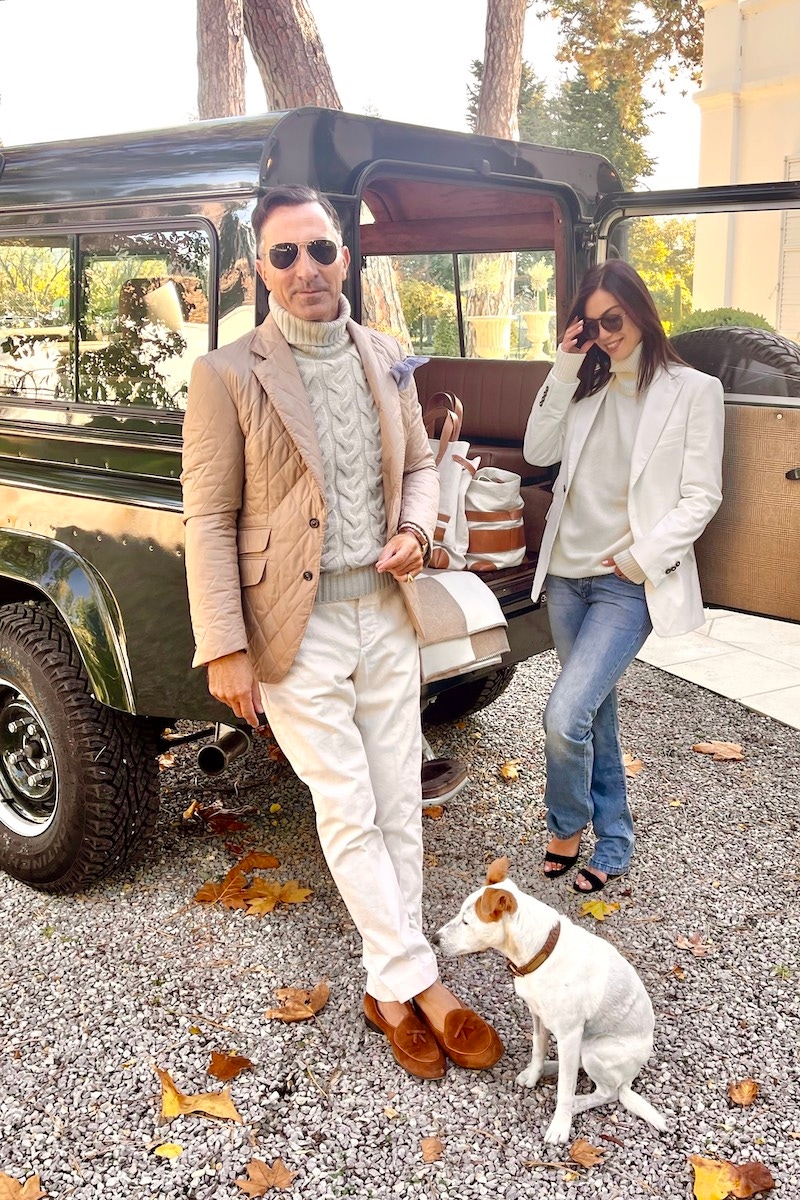 In the Legends of Fall drop last month, we witnessed the down jacket climb out of its lowly stylistic tier into the realms of polite society. Refining the jacket to form an equilibrium between functionality and high style, the Alexander Kraft Monte Carlo sartorial all-weather blazer now comes in an a very chic caramel beige hue. With its angled pockets, working buttonholes and double vent, it bears many of the hallmarks of a traditionally-cut jacket yet its water repellent virtue induces confidence to wear it on the move. It can fit a little cosy, so best to opt for a size up than your usual. It also packs light, so it is destined to be part of your luggage when travelling, if you're not wearing it. Based on the bestselling Riviera trousers, the new navy winter cotton twill iteration bears a couple of updates, namely the fishtail back. Flat-fronted and rendered from pure cotton they're the sartorial epitome of sporting elegance. Wear with a long-sleeved polo shirt from the label on a weekend getaway to the Mediterranean, and if there's a chill in the air, there is an enviable list of Alexander Kraft Monte Carlo knitwear to choose from. Considering the frost is starting to bite in some regions in Europe, the Alexander Kraft Monte Carlo rollneck cable knit sweater in a premium grade, "air wool" would be a very wise option. Like the sweaters before it, this new style has been made with minimal bulk to perform underneath tailoring, but is very cosy at the same time. Once again, the Alexander Kraft Monte Carlo label enhances its status in the realms of artisanal menswear yet it continues to represent outstanding value.