Alexander Kraft Monte Carlo Holiday Edit
By creating his own subdivision of high-end casual elegance, Alexander Kraft has single-handedly changed the sartorial landscape for men and women. And the good news for people who like to travel in comfort and style is that the label is unmatched in providing suitable holiday attire.
Determined to become a diplomat, Alexander Kraft studied law in four different cities and three countries – each time advancing with a distinction. It was evident early on that he had international curiosities and interests. A twist of fate whilst combining his studies with working at Sotheby's in California, meant that his diplomatic destiny was replaced by a career in real estate. Establishing and managing an international network of 60 agencies in 30 countries on 3 continents, his suitcase barely went a day without being loaded with fine clothing; ironically a circumstance that was more frequent had he stayed in foreign affairs. Whilst constantly travelling the globe on business, he finds the time to make full use of his main base in Monte Carlo, and his secondary residences in Provence, Palm Beach, Paris and Berlin. Now an international tastemaker with his Alexander Kraft Monte Carlo line, he is superiorly placed to grasp and realize the elements that conjure elegant-yet-comfortable attire, so that one can travel and holiday unperturbed, whilst remaining infinitely stylish.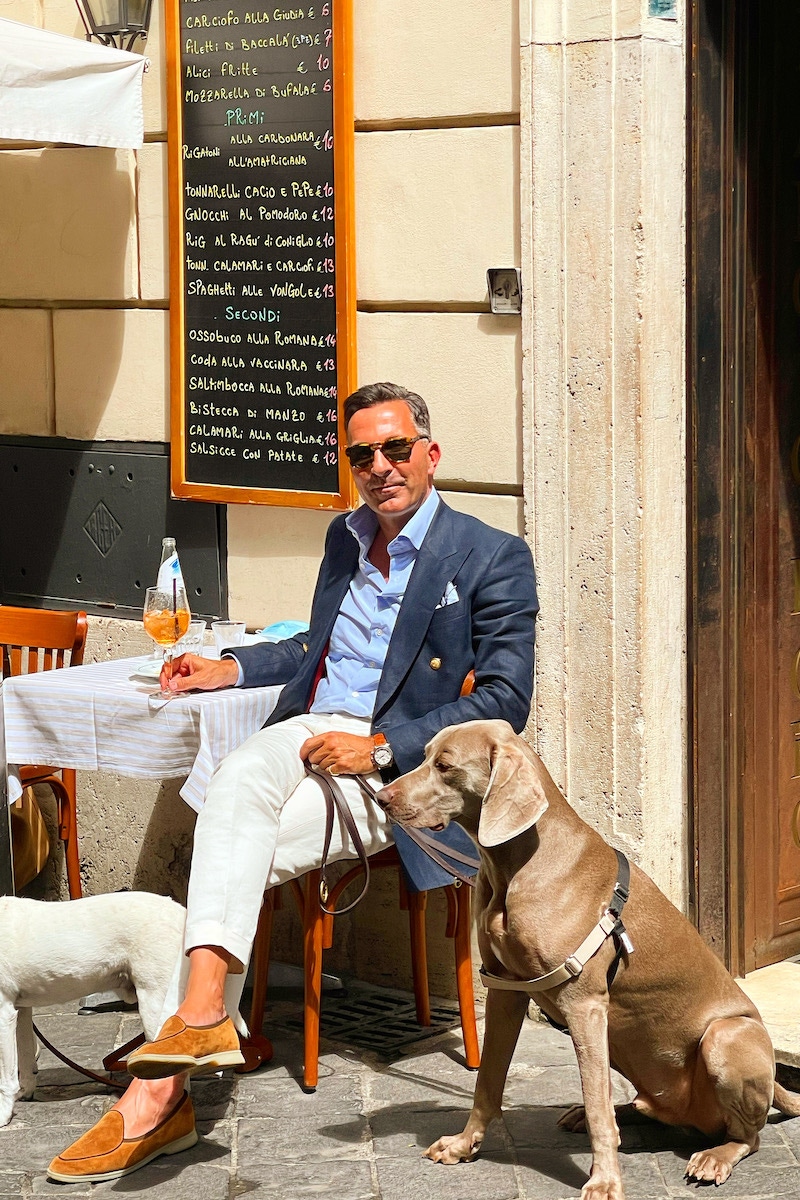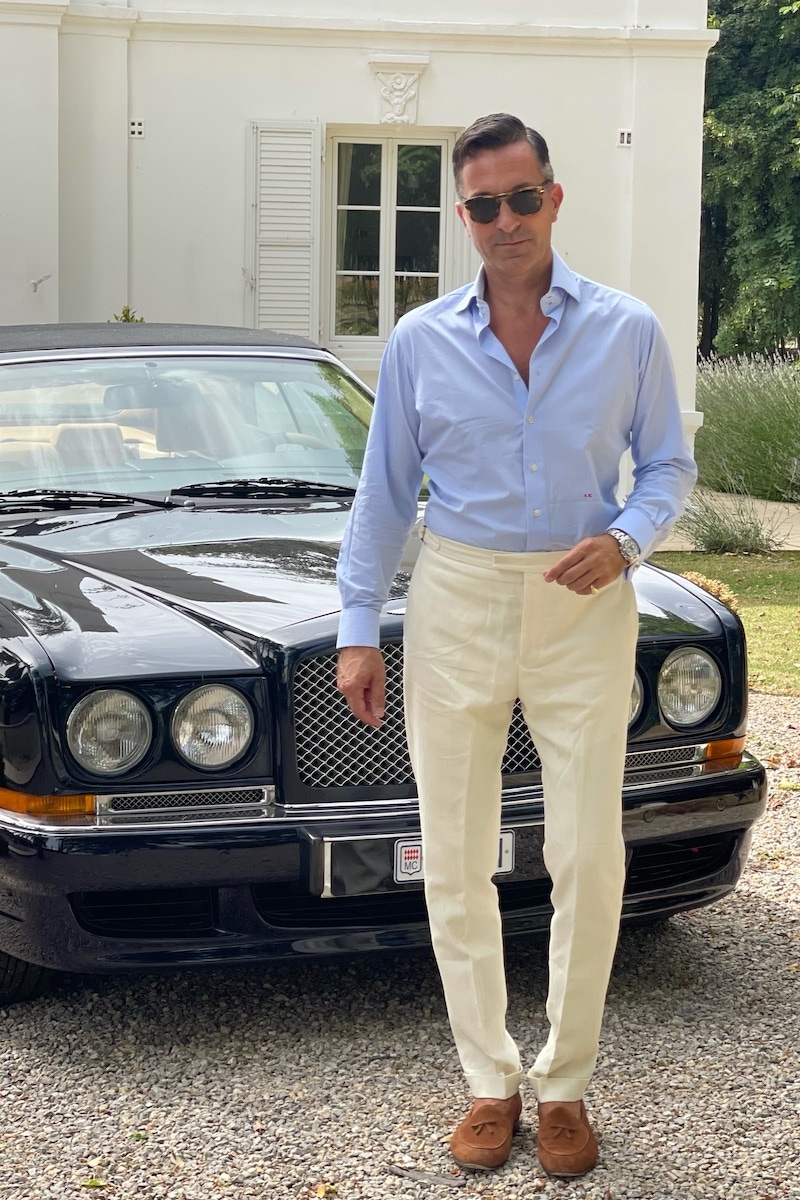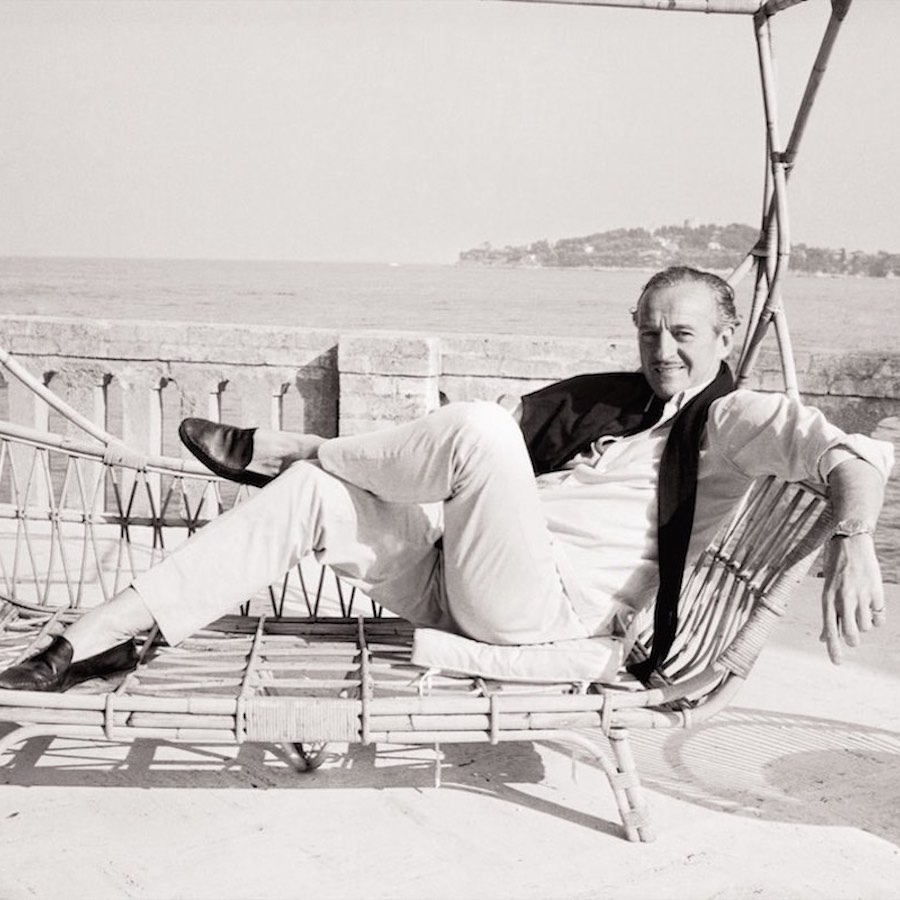 Garments designed for being on the move, whilst performing in smart locations has been at the forefront of his sartorial enactment. In the height of summer in chic destinations such as Saint-Tropez and the Hamptons, people forget that it is the art of mastering informal elegance, that is customary, and not toiling in smart-yet-restrictive apparel. Alexander Kraft has ingeniously come up with the solution by taking classic pieces and refining them for polite society. His unstructured tennis blazer is a fine example. Inspired by the tennis outfits from the 1920s – 1940s, the blazer is completely deconstructed without any lining or stiff elements giving it non pareil status for air travel, the sports field and garden parties. Equally adept at fulfilling these excursions are the cotton sartorial tennis pants. Worn as separates, the jacket complements the Alexander Kraft Monte Carlo range of jeans and cream trousers. And as Mr Kraft demonstrates, the bottoms look elegant with his classic linen double-breasted blazer. It is the act of dressing up the sweat pant, and not the art of dressing down the navy linen double-breasted blazer. And with this method, the look will more than suffice in lavish restaurants across Europe.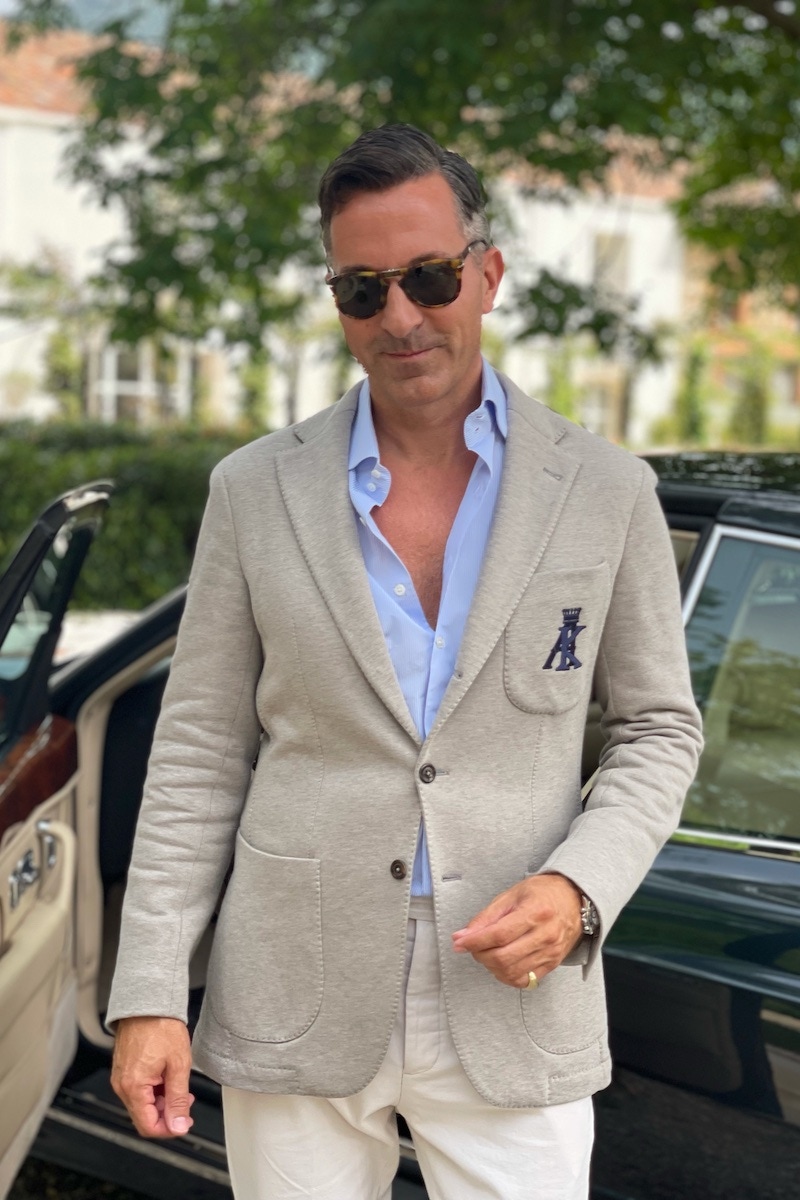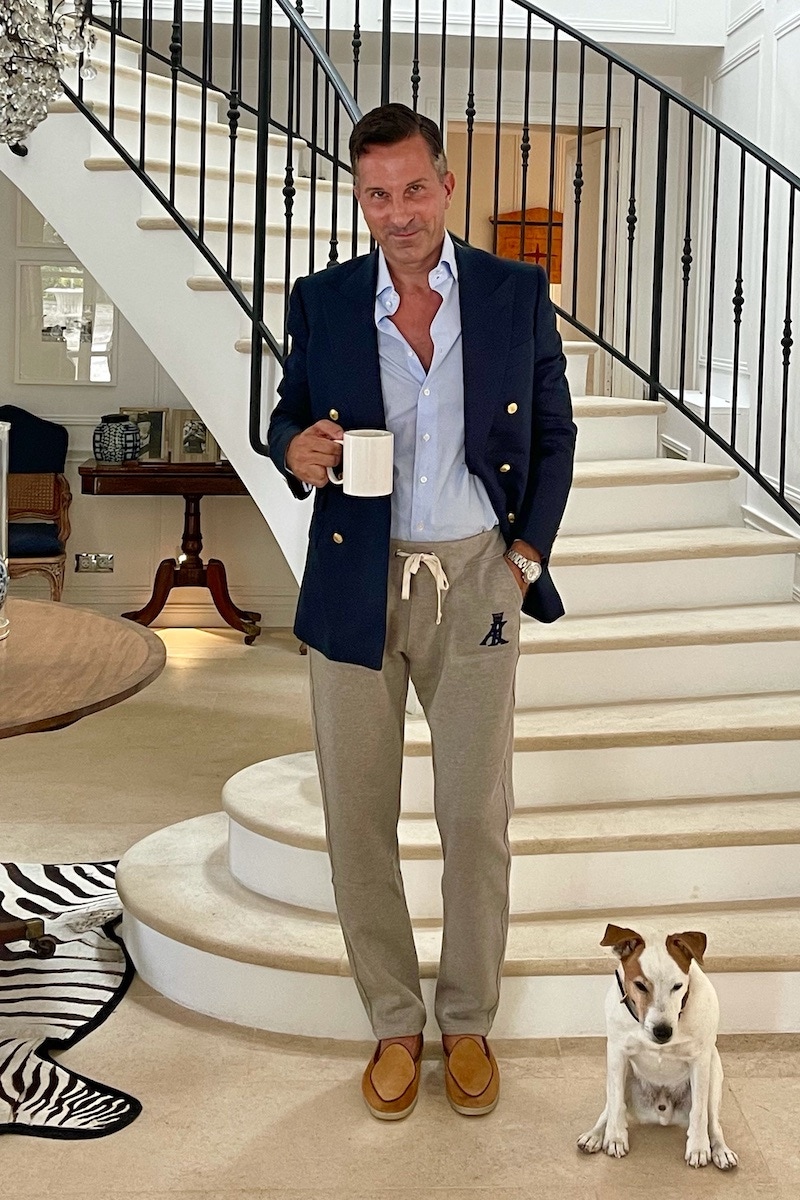 In the UK there is often a short window to wear a boating jacket, so we sometimes bypass the idea. As Alexander Kraft has cunningly done yet again, through his lightweight wool pinstripe version, he has taken a classic piece and adapted it to perform multifarious assignments. Wear it on the terrace at the Royal Thames Yacht Club, Knightsbridge, or at Jefrey's cocktail bar in Paris. It is the sort of jacket that Prince Aly Khan wouldn't need to replace too often on one of his famous day jaunts. An awestruck friend of his recalled: "I once left Aly at four in the morning in Deauville, and when I got back to his house late that same day, he had ridden a horse in the morning, played tennis, flown to England to watch one of his horses run, flown back, and then we played bridge until three the next morning. Meanwhile, he had a few girls around to relax, too. At three in the morning, he took his car and drove off to the casino."
Another garment that rarely needs to be replaced, particularly when on a summer vacation is the Alexander Kraft Monte Carlo navy long-sleeved polo shirt. It has proved extremely popular, and we're not surprised given its expert sartorial detailing. First of all, the collar of the polo shirt is cut like a subtly rounded cut-away collar of a dress shirt, which is highly elegant and rarely seen on a polo shirt. And in order for the beautiful collar to not collapse when worn underneath a jacket, the collar has removable collar stays. Made from the very best cotton this polo shirt has the ability more than most on the market to upgrade any casual outfit and can be worn in countless combinations; with a suit for semi-formal attire, with white trousers and sport jacket for trip to the pub. Lightweight, and cut higher on the waist than most contemporary brands, the cotton and linen twill Riviera trousers have a slim silhouette and feature a button-fly and buckle side-adjusters. The hems have been thoughtfully left open for your tailor to finish with the AK 4cm cuff. For an impending trip to a smart destination in the Mediterranean, the Riviera style is the consummate trouser to take with you.