Alexander Kraft Monte Carlo: Roaring with adapted tailoring prosperity
Alexander Kraft is not shy of a challenge. Post his inaugural launch, his female followers asked him to create ladies' versions of his most iconic gentlemen's garments. The result is a style for both men and women that harkens back to the romance of the 1920s, yet has been refined in his own way to be totally fresh and relevant for today.
In the face of over-zealous, draconian government legislation in the USA, the traditions of the 20th century's war-ridden first decades gave way to a renaissance of hedonism and style. In fashion terms, the 1920s is recognized for progressive cuts, shorter hemlines and unabashed party dressing. Coco Chanel played a huge role in transforming wardrobes throughout the decade, notably inspiring "fashionable" women's trousers while wearing a pair herself on holiday in Deauville. F. Scott Fitzgerald admired Chanel's somewhat controversial menswear-inspired shapes, and while on the suiting subject it would be unjust not to mention the influence of Marlene Dietrich. Fast-forward 100 years, and there's a muddled mix of similarities to today's society. As a result of unforeseen circumstances, people's attitudes closely reflect those of the Jazz Age. Brands are attempting to turn their focus on outfitting these perspectives. You can spot knee-jerk or pedestrian examples quickly. Coco Chanel was certainly not in this bracket, and in the modern day, neither is the Alexander Kraft Monte Carlo line. Whereas the iconic French fashion figure changed the sartorial landscape for women, French resident, Alexander Kraft, is reshaping it for men and women with his own sartorial enactment.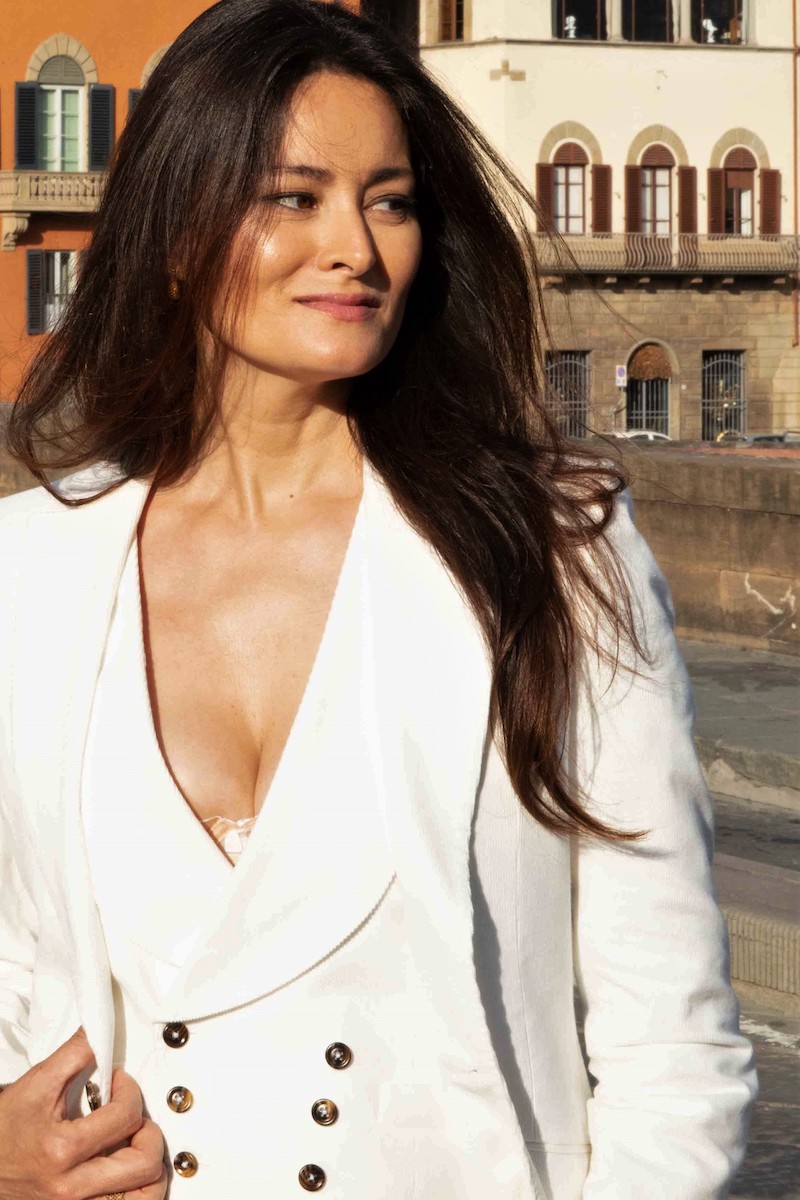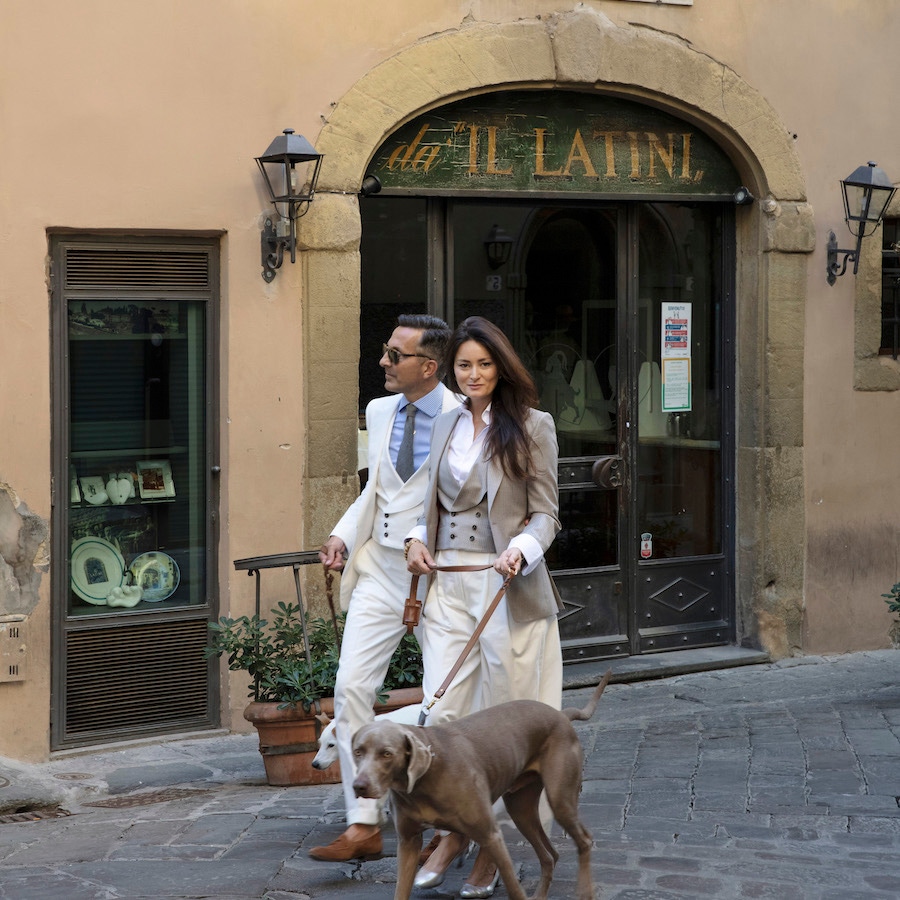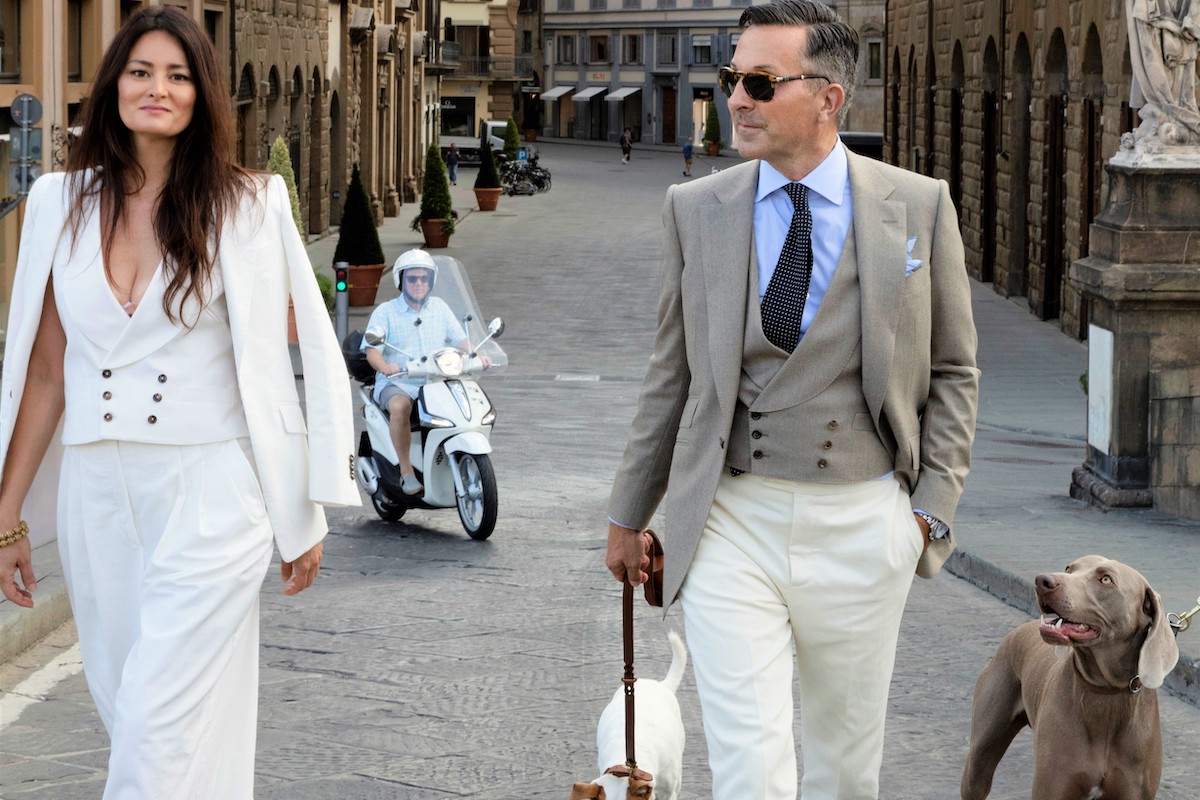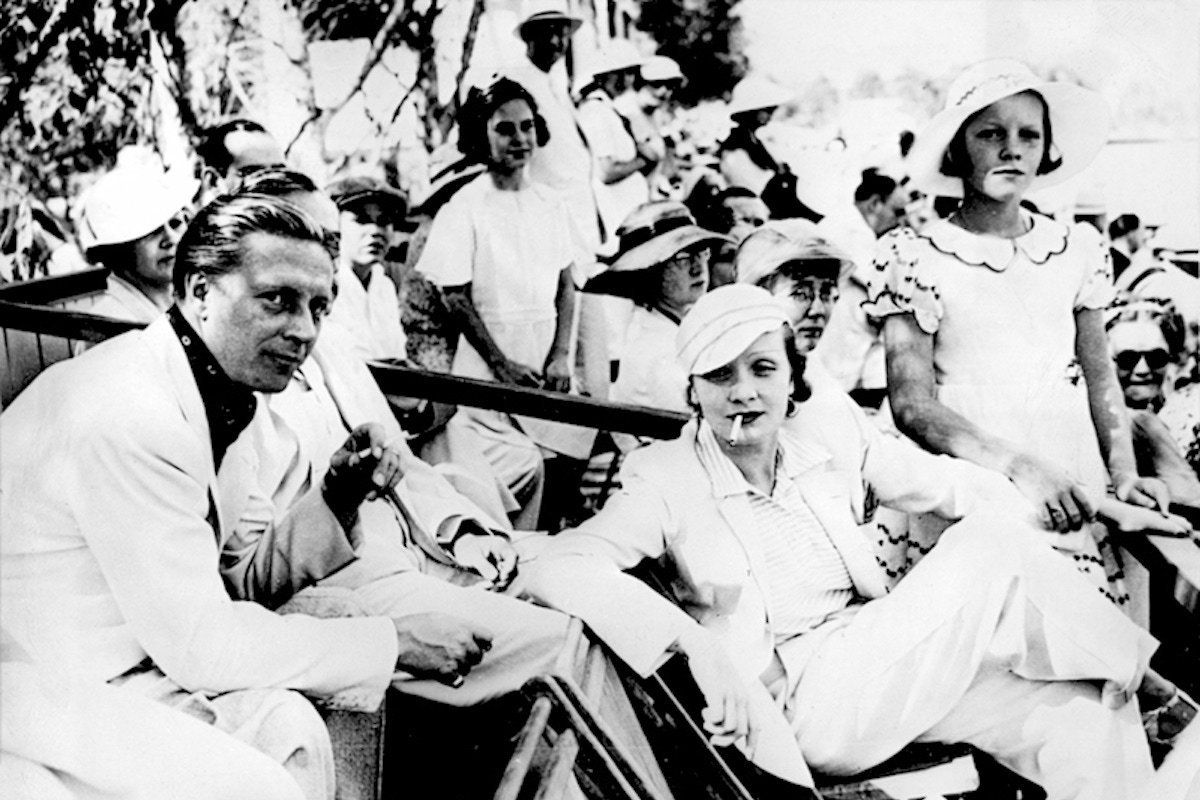 Like Chanel, Alexander Kraft has a deep and unique understanding of the type of elegance that perfectly reflects the moment. To Alexander Kraft elegance must be maintained in multiple countries, at different events from day to night, without the need for frequent outfit changes. Through his eponymous label, Alexander Kraft has successfully made the aforementioned notion possible for men and women, most recently by refining casual garments such as the jean and sweater for polite society. However, post the launch of his inaugural menswear line, many of his female followers enquired about the possibility of creating ladies' versions of his most iconic gentlemen's garments. Strictly behind the scenes Alexander Kraft has been cultivating a response to his hardest challenge yet. How does he uphold the Alexander Kraft Monte Carlo aesthetic, whilst pushing the boundaries with relevant women's tailoring designs? The answer is an empowering off-white suit in cotton corduroy, that coincides with the men's suit in the same cloth. An alluringly dishevelled fabric that divides opinion, it has been made smart by adept designers such as Cifonelli. Elegance is not a term you associate with corduroy, hence its attempt to be made sophisticated, has only been successfully achieved by the world's best tailors. Add Alexander Kraft into this exclusive club with the creation of the "Gatsby" three-piece suit. Sold as separates, the Signature jacket made in luxurious Italian cotton corduroy is surprisingly soft. And true to Kraft's dexterous design nous is perfectly suited for year-round wear. Based on a Savile Row-inspired cut, is has been skilfully adjusted for a women's physique. High-end sartorial features include working cuff buttonholes, butterfly half-lining and angled flapped pockets. Despite the mood towards ladies' suiting coming along away, there is still occasionally an incline of uncertainty surrounding it. Usually a fan of long skirts and flowery dresses, renowned French cook and writer, Mimi Thorisson, and ambassador for the Alexander Kraft Monte Carlo women's line really enjoyed wearing the suit. She feels its strong masculine silhouette is beautifully balanced with a feel of soft femininity. It transports your mind to some of Marlene Dietrich's most iconic moments on the silver screen, and of course from stills taken in her free time.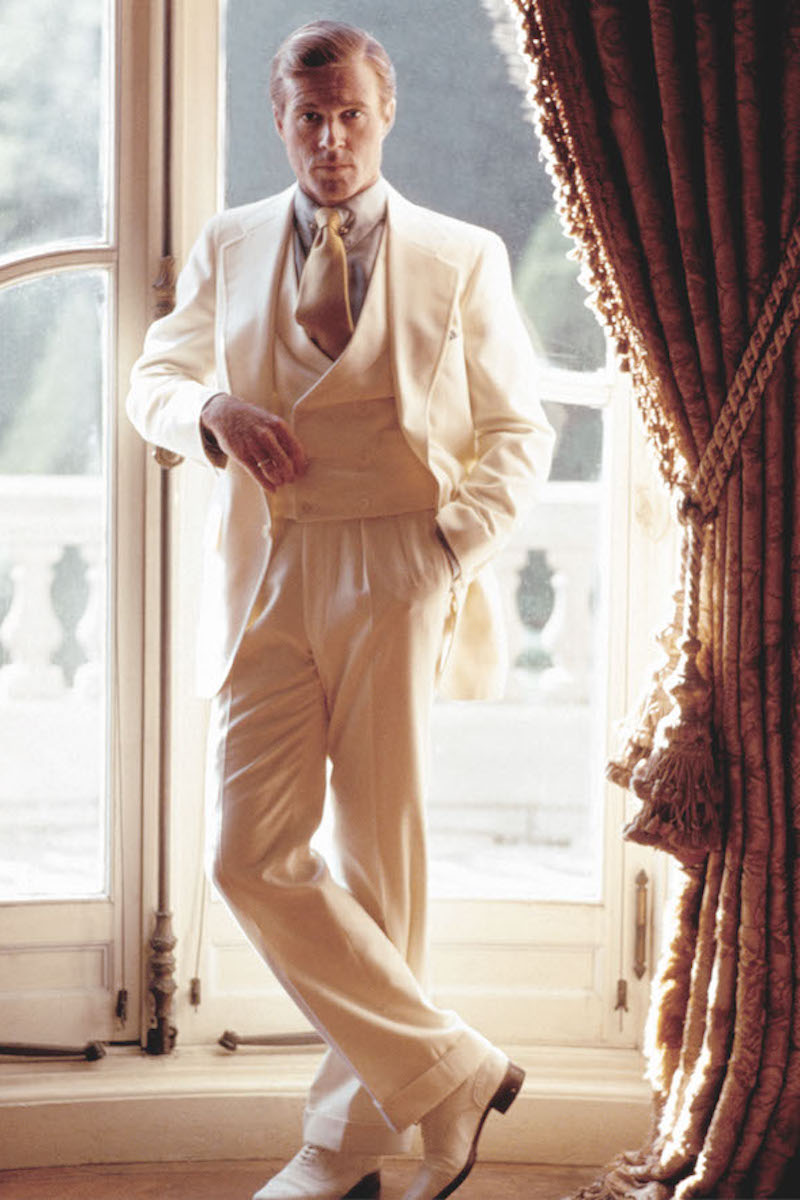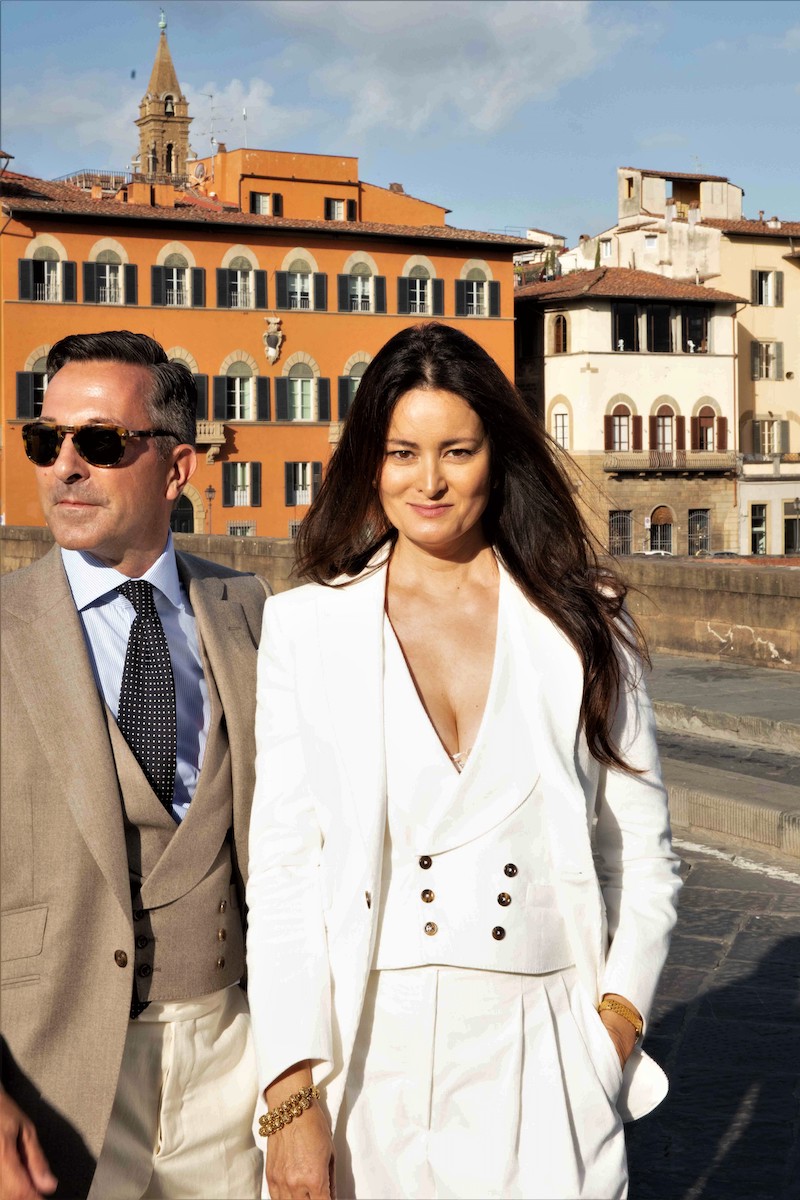 Again, designed to be utilized as a separate, the high-waisted trousers features a wide waistband that lends a very elegant touch when worn with a tucked-in sweater, shirt or T-shirt. With three razor-sharp pleats on each leg, it adds a whiff of sophistication, whilst the deep pockets are a practical feature. Despite these trousers looking imposing at first glance, the clever design nuances give you license to partner them with high heels for an elegant look or with ballerinas and sneakers for a more casual appearance. The off-white shade elected by Mr. Kraft is beautifully understated, which brings the level of formality of the double-breasted waistcoat down a notch. Noteworthy details include a stunning shawl lapel and real horn buttons. If you choose to pair with the matching jacket and trousers it forms a striking suit that is relevant for all seasons. However, Mr. Kraft has a habit of looking ahead for multifarious styling options. Wear it in the traditional way with an open shirt or blouse, or to be more contemporary with added sex appeal – a T-shirt or bra. As mentioned, the ladies' "Gatsby" suit has been adapted from the men's version. Cut on the AK MC Signature model the men's jacket features high armholes – a nipped in waist and roped shoulders, which creates a supremely elegant silhouette. Post-war and with most pleasures' contraband during national prohibition in the United States in the 1920s, people were seriously in the mood for illicit cocktail parties. Not as adulterous today, folk's appetite for a cocktail party is not far off that during the height of prohibition, but they also want to enjoy it in comfort. Today, to really stand out from the crowd with Gatsby-esque elegance this suit would be a dazzling choice at a wedding or any other romantic occasions. However, the soft material and adaptability mean that each component of the suit can be dressed down. The sleek sweaters from the Alexander Kraft Monte Carlo line have been deliberately designed to wear underneath a jacket of this ilk for when the temperature cools, whilst it also looks casually refined when sporting a long-sleeved polo shirt, also from the line.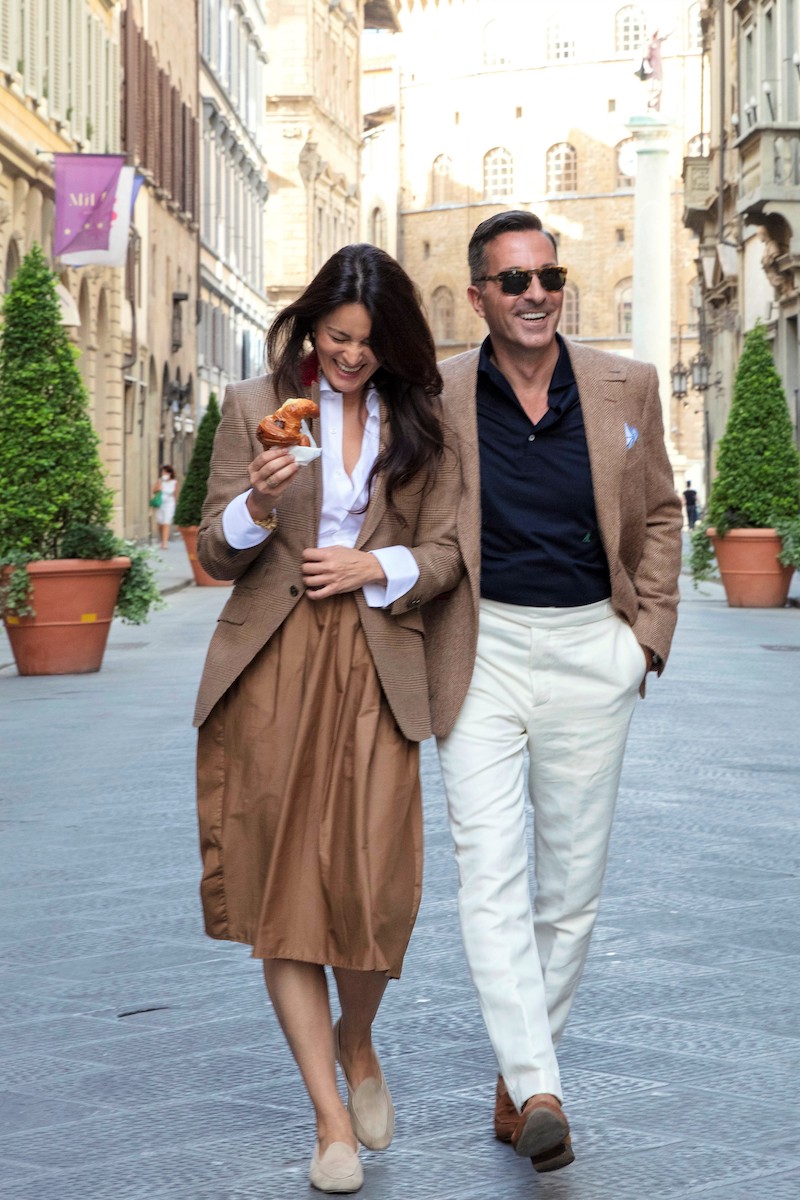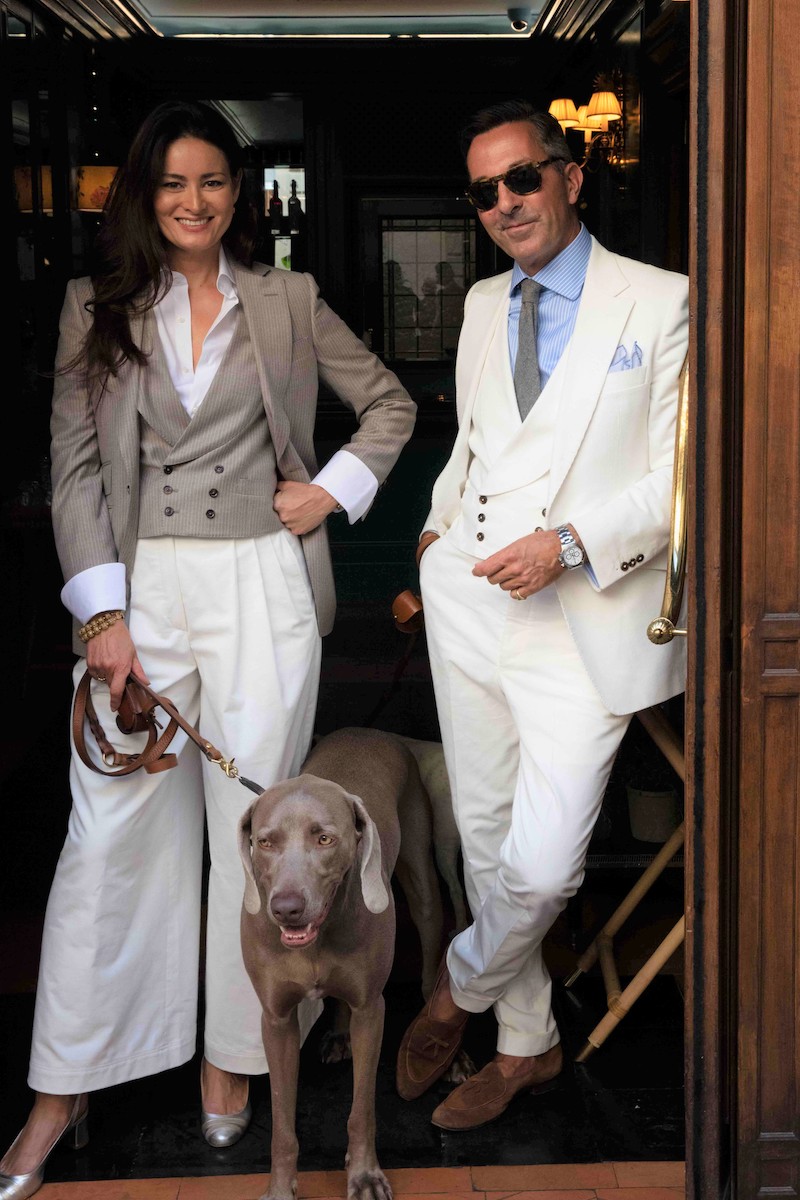 For the challenge that came Mr. Kraft's way from his female followers, he decided not to stop at one suit. He's extended his repertoire to feature a greige wool pinstriped jacket, cut in the same style as the corduroy versions. It has been intentionally designed to mix and match with other ladies' garments from the label. It particularly contrasts nicely with the off-white corduroy wide-legged trouser for a more sophisticated ensemble, whilst it also combines with jeans from the line for a more casual look. This time the greige jacket doesn't come with a trouser, but you do have the option of wearing the greige pinstriped double-breasted waistcoat underneath. Already considered a tastemaker by successfully creating his own sub-division of high-end casual elegance, Alexander Kraft has now captured the zeitgeist of tailoring flexibility for both men and women. Once again, he has acutely tapped into the psyche of how we want to wear tailoring and casual items, and what makes it even more impressive is he continues to muster up clever and alluring design nuances to make this a possibility and feel fresh.