How Alice Made This Fuses Industrialism with Design
British jewellery brand Alice Made This utilises industrial processes to create intricate pieces that combine beauty and hardiness.
Alice Walsh doesn't really think like a jeweller. As Co-Founder, along with her husband Ed Walsh, of Alice Made This, one of the most exciting brands working in jewellery and accessories, she certainly knows how to craft timeless and elegant items. But where other jewellers point to hand-crafting work as a mark of beauty, for Walsh it's the use of machinery that is the beauty. Walsh began her career as a furniture and industrial designer, working with some of the industry's biggest names, like Tom Dixon and Ilse Crawford, on everything from lighting to AV units to aeroplane seating. A natural aesthete, she found that industrial design's rigorous precision and minute attention to detail struck a chord with her. "I kind of fell in love with factories and processes, and understanding a process before I started designing became very important to me. I really enjoyed the fact that every single factory had a story to tell." After spending some time freelancing, Walsh decided to start her own business with her now-husband Ed Walsh, however the specific nature of the business came to her circuitously. "I'd looked at doing something with furniture and I soon realised that shipping containers and palettes and warehouses was just far too advanced for where we were at. I also looked at the long game of furniture and what you could do, and everything seemed quite complex for little me setting something up from scratch." It was the wedding itself that ended up offering the key. "When we got married we couldn't find any cufflinks, and that was the moment when I thought, 'oh, that could be a really nice platform to initiate something'. So we did some research, we looked at what was on the market and felt like there wasn't really anything unique out there, which sounds awful but I don't think many people were looking at cufflinks as standalone products. They were more often a bolt-on to an existing brand. For us, cufflinks seemed ideal [to work with] because they had a function, but they were also something quite artistic that we could experiment with."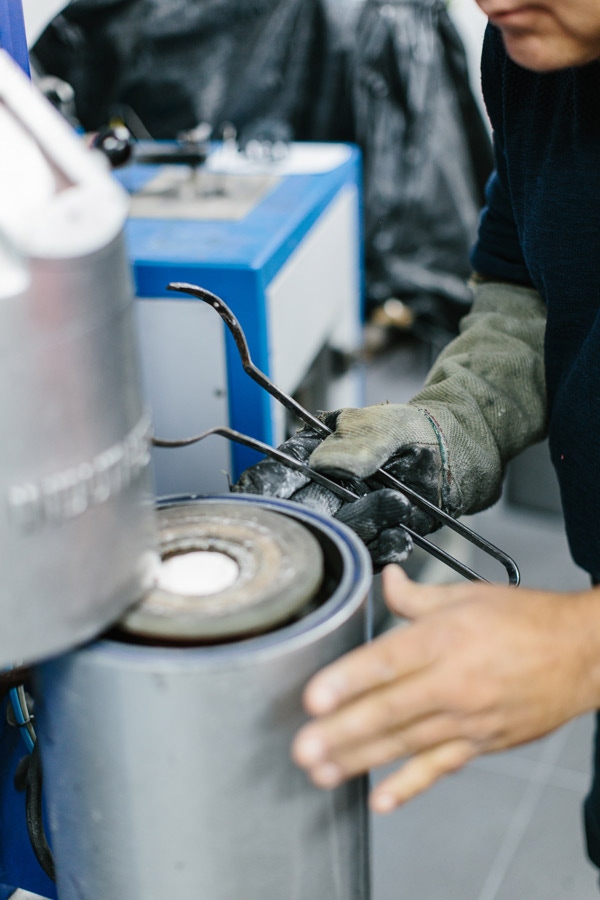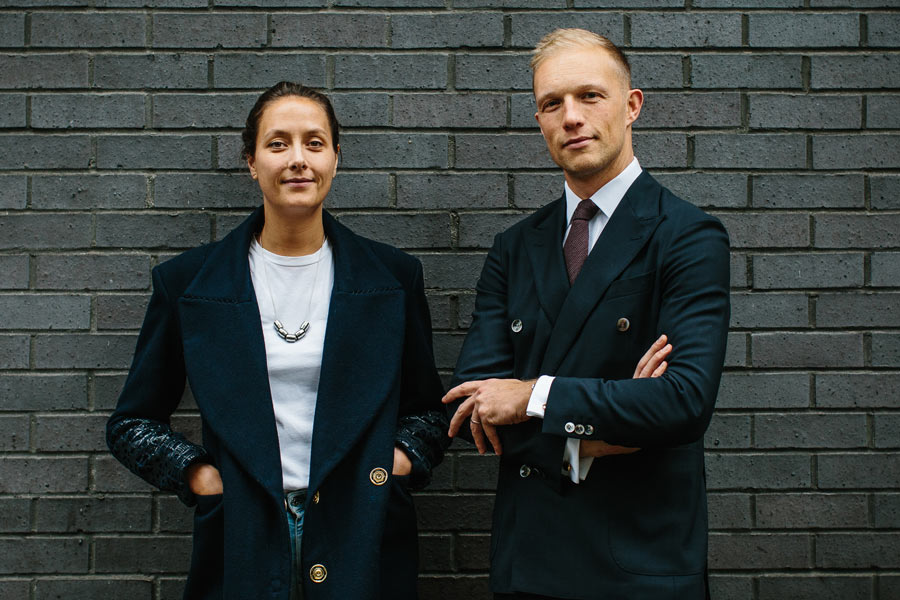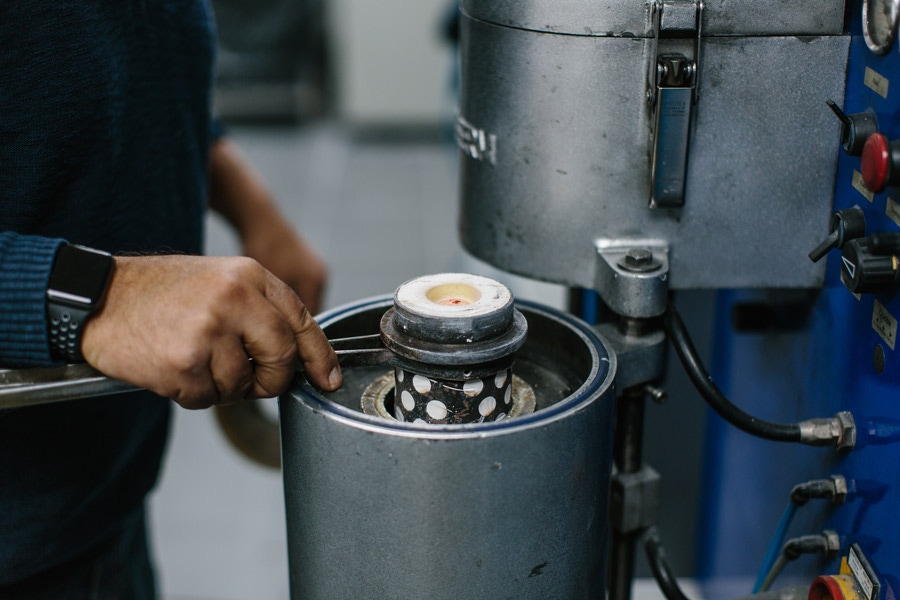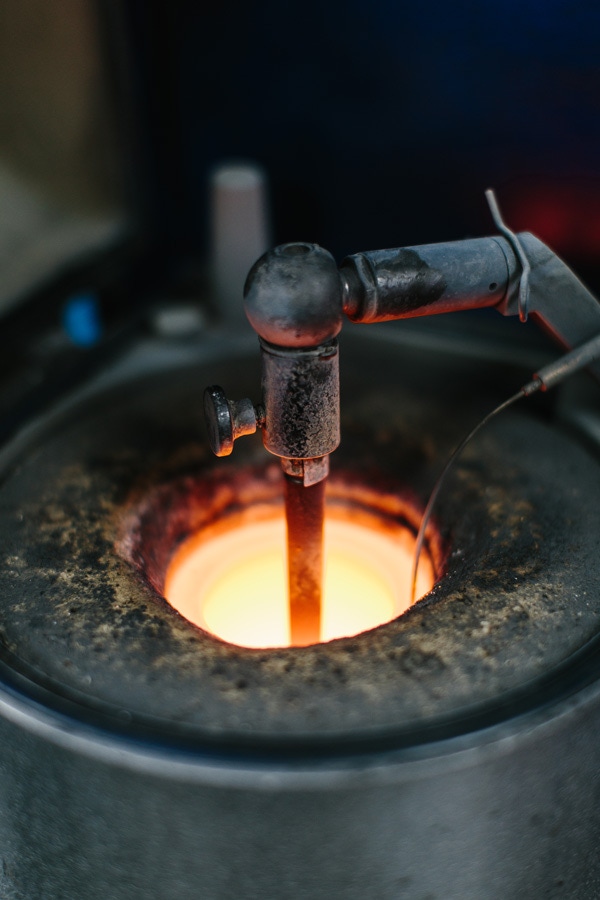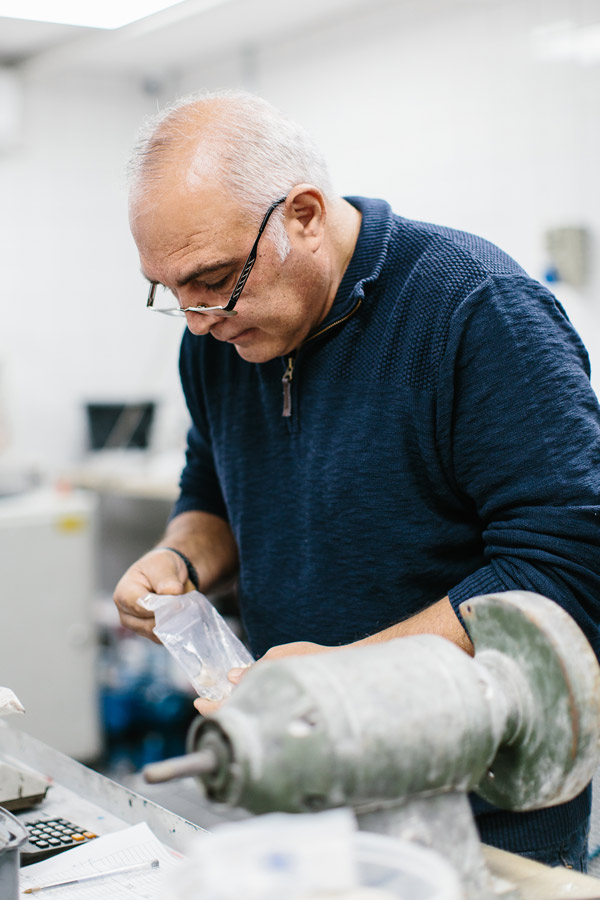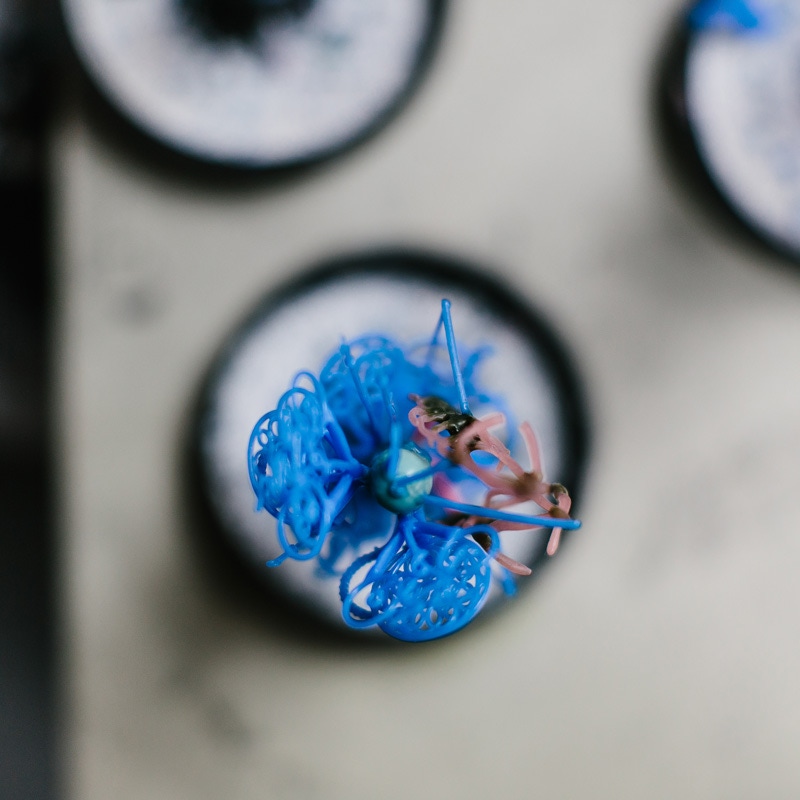 One thing was clear to Walsh when she set out on her own, and that was that she wanted to put manufacturing at the centre of what she did, and demonstrate that something can be both industrial and truly artisanal at the same time. "People don't realise that just because something is manufactured, doesn't mean that it's made quickly or easily. There's still a lot of handcraft, there's still a lot of honed skill." Trying to articulate that craft through the medium of her jewellery is the core of Alice Made This' aesthetic and its tangible, industrial appeal. "It has to tell a story and it has to have a relationship involved," says Walsh. "For us that's the fun bit – going to the factory and hanging out and experimenting is the joy of it. We can't afford our own factory – and even if we could we'd want every piece of machinery that you can possibly imagine in it! We'd rather lean on other people, and also because to get the best out of a process, you need people who have worked with that process for twenty years." Alice and Ed decided early on to focus on building each collection around one distinct process – their 'Aerospace' range of cufflinks, for example, is manufactured in an aircraft engineering factory, using precision turning that give the pieces both refinement and material tangibility. The 'Engineered Ceramics' range, meanwhile, is crafted from an innovation composite of a mineral and a metal, and clearly a thrill for Walsh to work with. "It's slow-roasted over days and ends up being stronger than steel," she tells me. "The only thing that can break it is itself, so it's used in lots of situations with massive extremities, so high friction, high temperatures, cold temperatures. Materials like that are just super cool. That engineered ceramic goes through a seven-stage process to end up like that. There are specialists working on each different part of that process, and I kind of think that's cool. You don't have the same craftsman doing the whole process, but you still have innovation and experts managing each sector of it."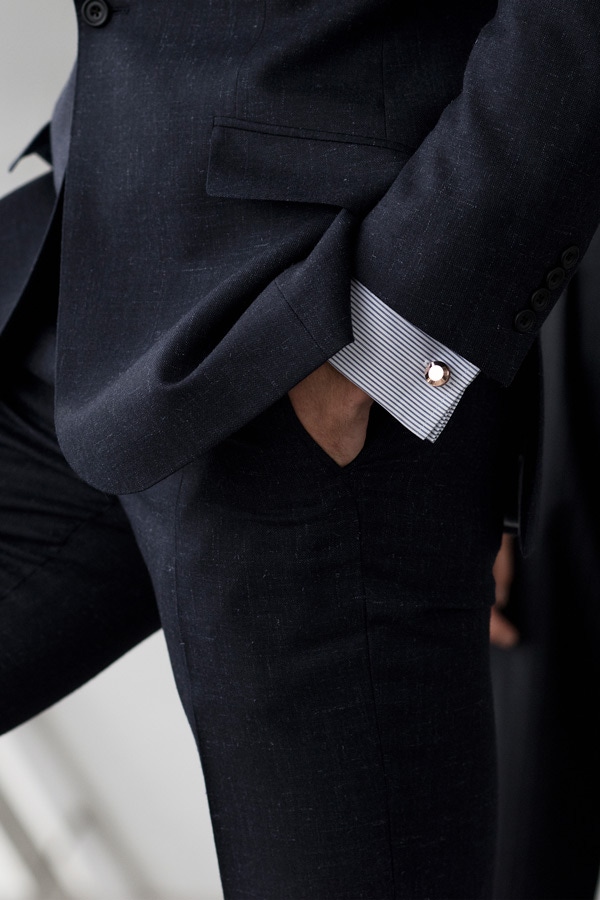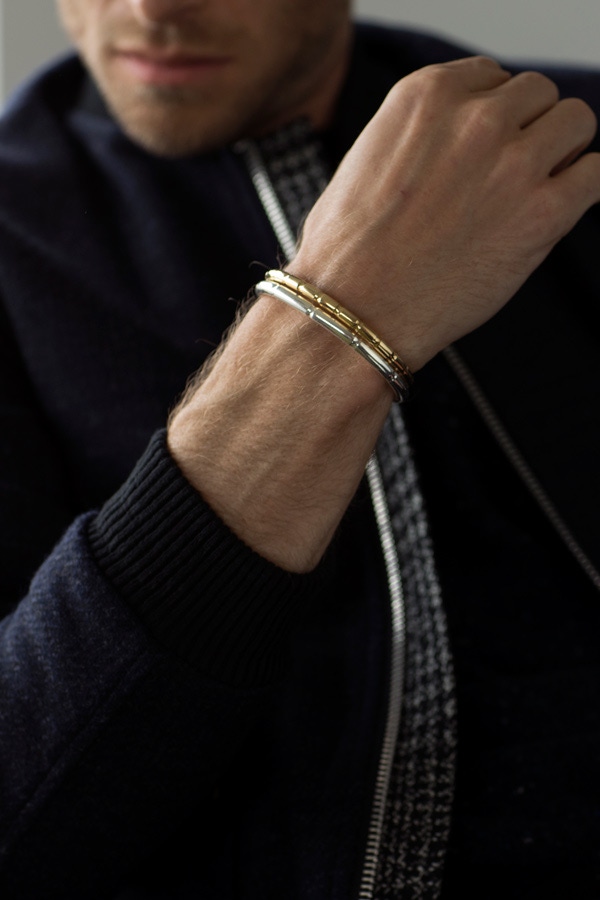 Alice Made This' cufflinks and accessories have a beautiful, modernist minimalism to them – an aesthetic they term 'engineered simplicity'. "What we've tried to do is create something that's simple, clean and honest in terms of its materials, but then refine it to a level where it becomes something desirable rather than just basic," says Walsh. Her aesthetic touchstones are refreshingly modernist, eschewing over-complication for purity of form. "Without sounding too clichéd, I've always enjoyed 'less is more'," says Walsh. "I think if you've got a nicely proportioned piece that works well, it's kind of timeless and a keeper and can be worn with a number of different things. It also shouts about the materials and the finish, rather than the fact that it's just a cufflink. We try to be quite geometric and pared back and proportionally correct in our minds." This deft balancing of elegance with a pleasurably industrial heft gives Alice Made This' pieces an aesthetic that's both singular and versatile. "We're of the view that you have a wardrobe and your accessories allow you to expand that wardrobe significantly without investing a huge amount," Walsh says. "They're a multiplier. We get a lot of comments from people saying that they like our pieces because they have true character without being screamingly obvious. They can appreciate the industrial nature of our pieces, but they also appreciate the provenance and the story – the fact that it has much more to tell than just a product sitting in a box.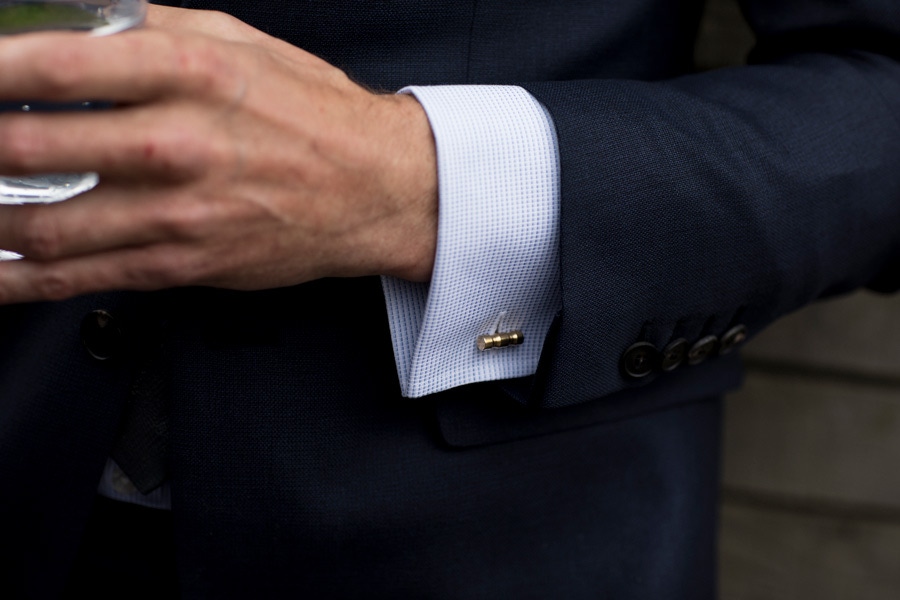 The Lapworth cufflinks by Alice Made This are inspired by coastal erosion.