AMAZING GRACE
She has wowed, aroused and confounded in equal measure for half a century. And Grace Beverly Jones — grandmother, septuagenarian, original — isn't done.
Grace Jones is an intersectional iconoclast whose fluid approach to style, identity and creativity was decades ahead of its time. Transcending national, sexual and racial stereotypes, she has cross-fertilised music, fashion, cinema and her own life into one ceaseless performance. Both quintessentially eighties and timelessly prescient, she often improved on originals and smuggled the vanguard into the mainstream. Born in British Jamaica in either 1948 or 1952 (depending whom you believe), Grace was the third child of Marjorie and Robert W. Jones, a local politician and clergyman. When her parents moved to the American East Coast for Robert's work, the children were left with Marjorie's mother and her younger new husband, Peart (nicknamed 'Mas P'), an abusive disciplinarian whom Grace "absolutely hated". At the age of 13, Grace moved with her siblings to the New York district of Syracuse. Teenage Grace rebelled against her parents' religiosity and visited gay clubs with her brother Chris. As part of a college theatre tour to Philadelphia, she embraced hippie communes, worked as a go-go dancer with a whip, took LSD, and lived (briefly) as a nudist.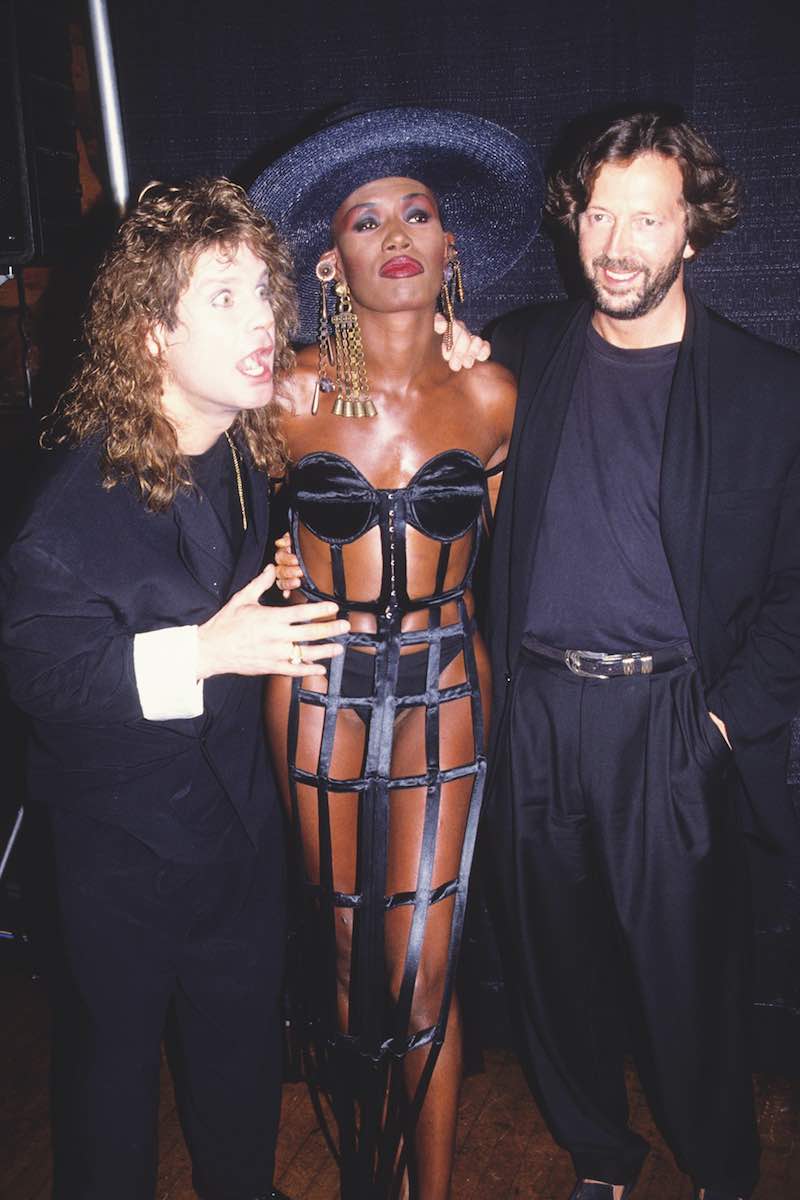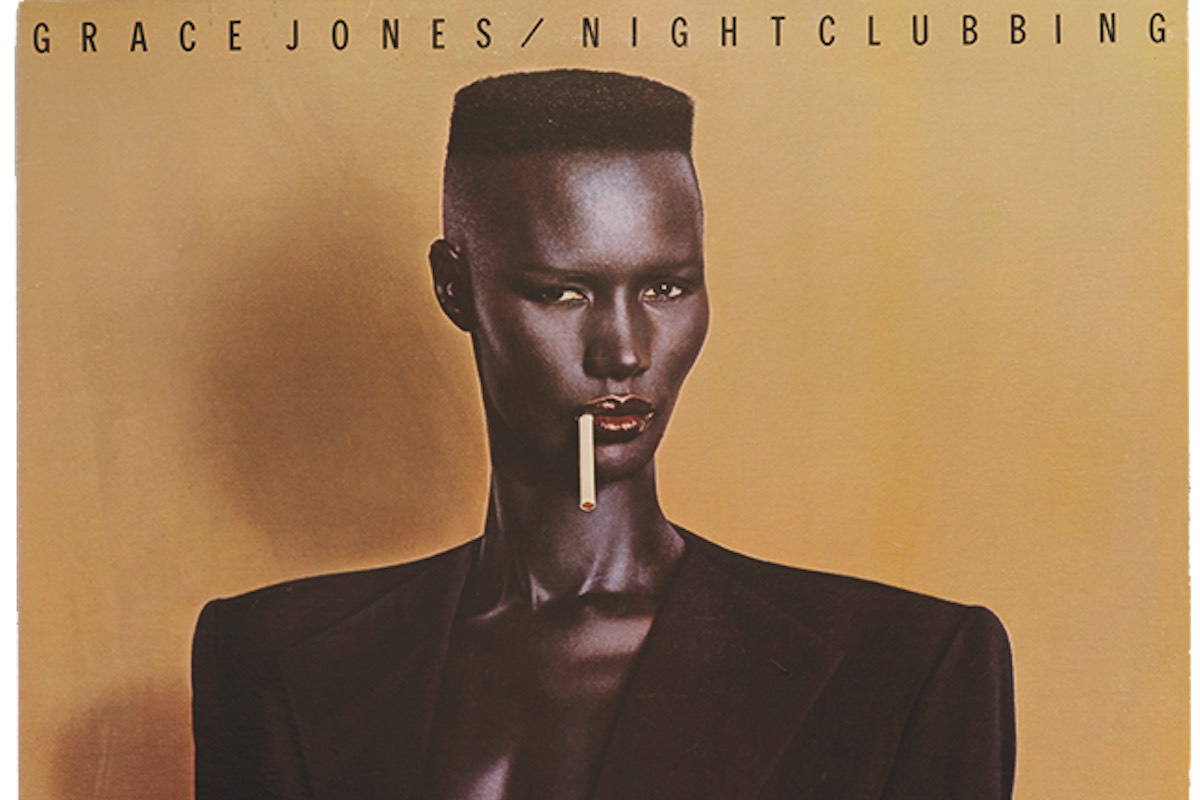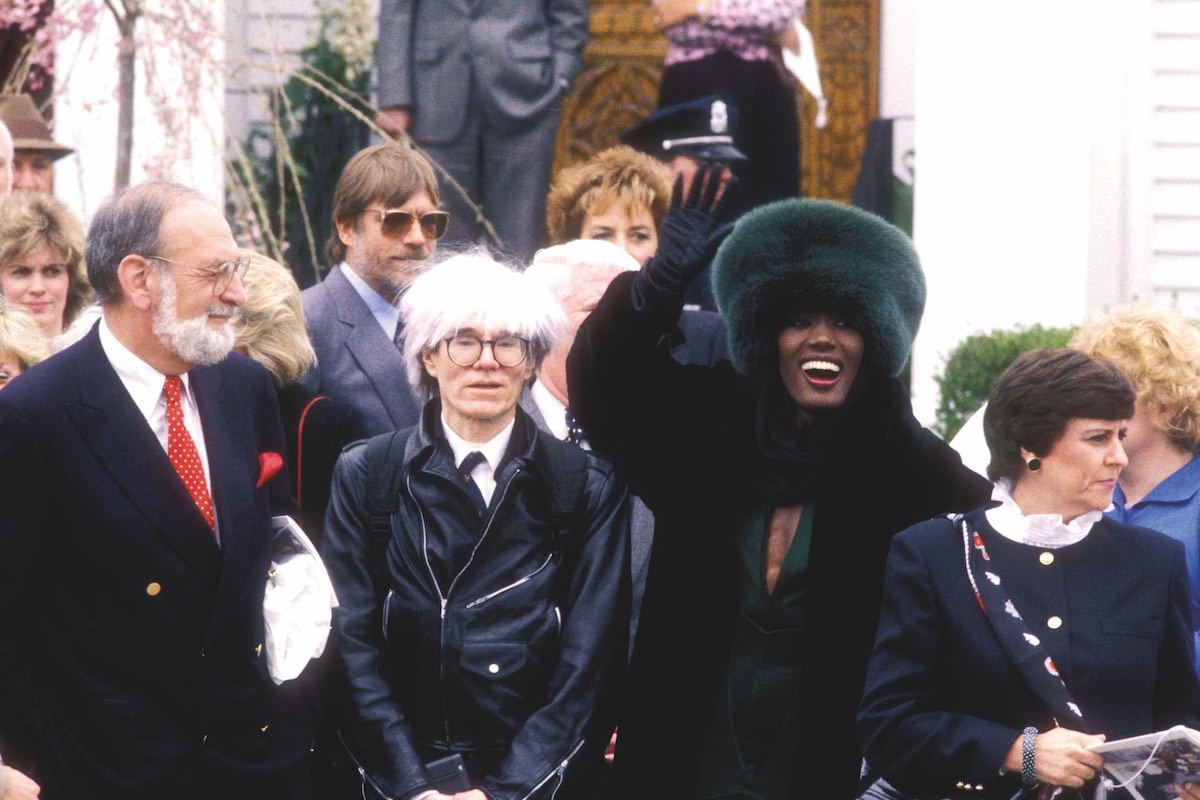 Jones entered the fashion world in earnest on her return to New York, when she signed with the Wilhelmina modelling agency at the age of 18. Moving to Paris in 1970, she was warned by one agent that "selling a black model in Paris is like trying to sell them an old car nobody wants to buy". Undaunted, Jones proved them wrong. She runway-modelled for YSL and Kenzo, appeared on the covers of Elle and Vogue, and entranced fashion high-society. Sharing a flat with Jerry Hall and Jessica Lange, she dazzled at Le Sept (the epicentre of European disco) and befriended Giorgio Armani and Karl Lagerfeld. Already a totemic figure in fashion, Jones signed a record deal with Island Records in 1977 and crossed over to the music industry with a joyous club cover of Edith Piaf's La Vie en Rose. It was the perfect calling card for the new star of New York's disco scene, which revolved around Andy Warhol's Warehouse parties. Jones became so immersed in it that when she was expecting her son, Paulo, Warhol and Debbie Harry threw her a baby shower at Studio 54.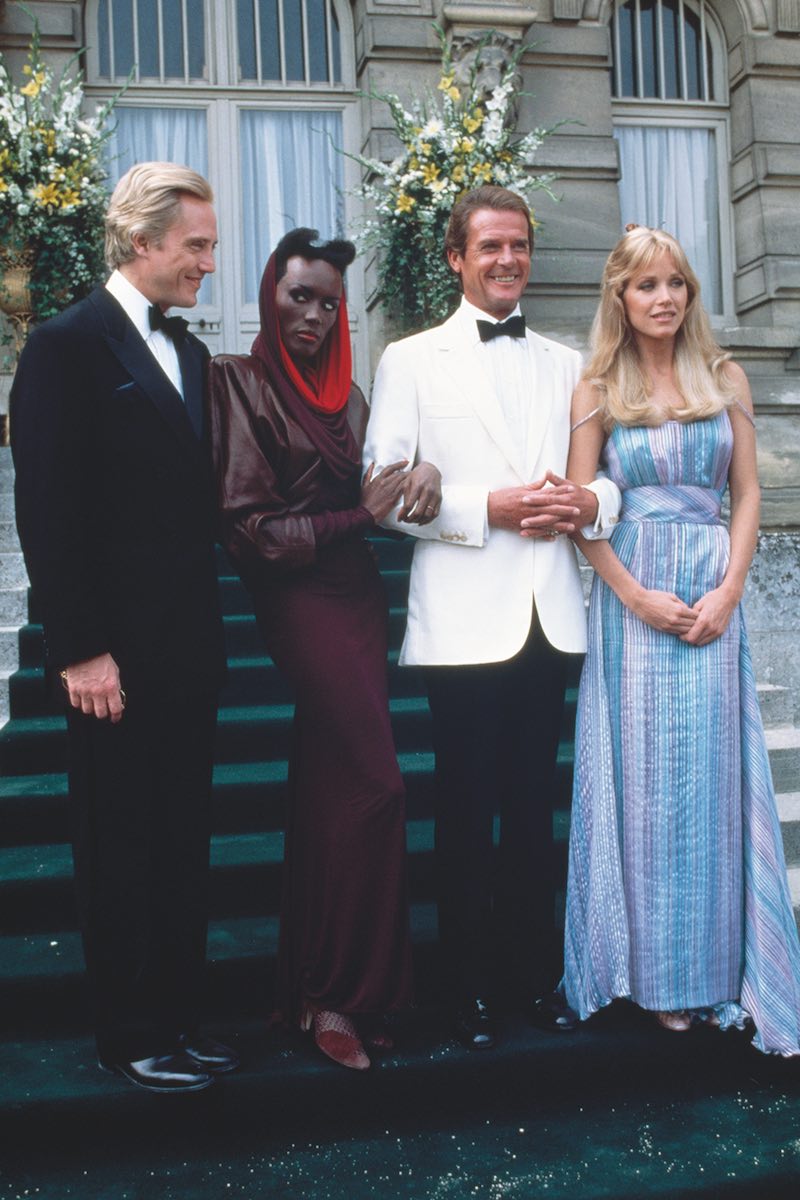 As disco faded out of fashion in the early eighties, Jones finessed a sleek new musical style that drew on reggae, funk, post-punk and art pop. Her 1980 album, Warm Leatherette, was a characteristically imaginative fusion of old and new. Collaborating with Jamaican masters Sly Dunbar and Robbie Shakespeare, she covered recent classics, like her shimmering take on Roxy Music's Love Is the Drug. My personal favourite is her reinterpretation of Jacques Higelin's Pars, a bewitching blend of reggae and French balladry. Jones's next album, Nightclubbing (1981), is generally considered her masterpiece. There were the usual louche artful covers (like Bill Withers' Use Me), but an even greater range, a Prince-worthy mix of speak-sing futurism (Walking in the Rain), anthemic eroticism (Pull Up to the Bumper), and wistful ennui (I've Done It Again).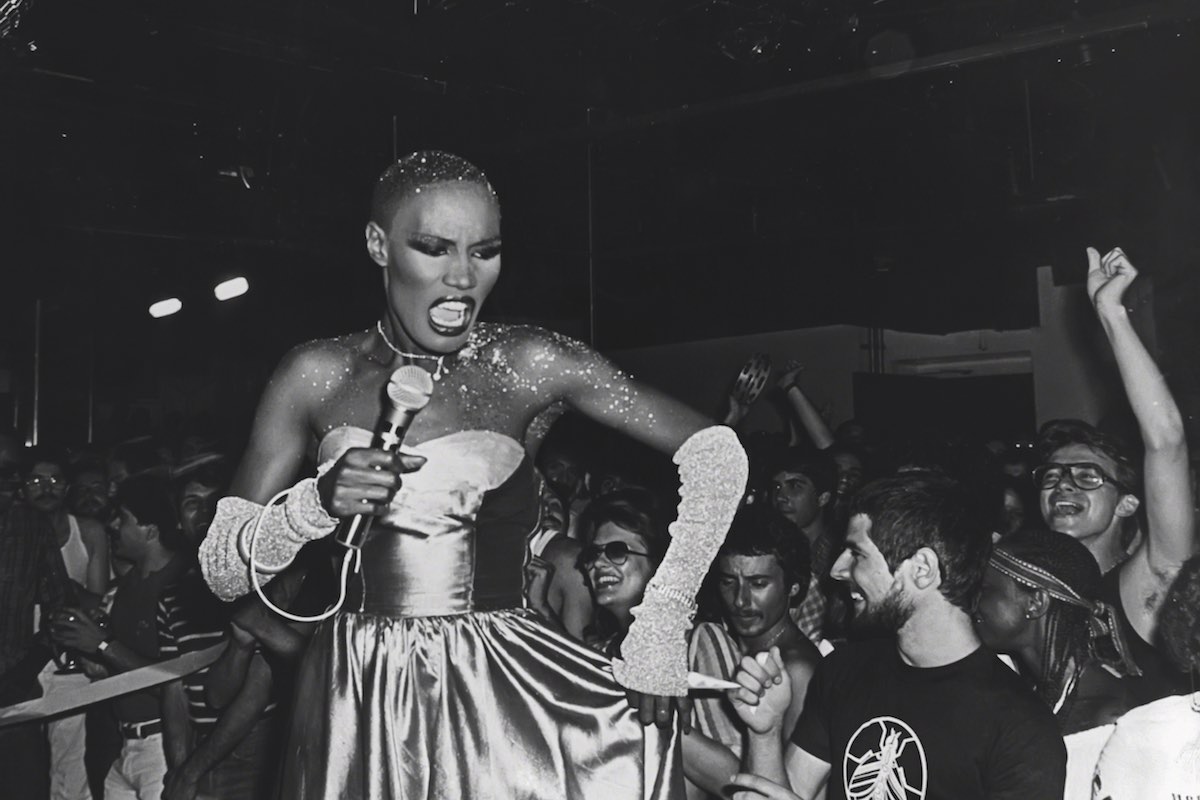 Even more experimental was
Slave to the Rhythm
(1985), a concept album with Frankie Goes To Hollywood producer Trevor Horn. Subtitled
A
Biography
, it consists of eight different interpretations of one title track, a musical twist on Raymond Queneau's
Exercises in Style
. It's a circuitous, dreamy soundscape littered with echoes and patches of dialogue, like British actor Ian McShane's mellifluous introduction to the opener,
Jones the Rhythm
. Jones's own film roles had a pop-art kitsch, avant-garde kinks Trojan Horsed into blockbusters. She starred as the bandit warrior Zula in
Conan the Destroyer
opposite Arnold Schwarzenegger. Most famously, she played May Day, the henchwoman to Christopher Walken's arch-villain Max Zorin, in the 1985 James Bond film
A View to A Kill
. Jones is magnetic, sparring with Zorin on the gym mats one minute, the next evading Roger Moore in Paris via parachute and speedboat (in one of the funniest chase sequences in the Bond canon). Her taste in parts was intriguingly wacky: she turned down the lead in
Blade Runner
but accepted a role in
Vamp
, a comedy-horror in which she plays a vampire stripper who performs in whiteface. Read the full story in Issue 74 of
The Rake
- on newsstands now. Available to buy immediately now on TheRake.com as
single issue
,
12 month subscription
or
24 month subscription.
Subscribers, please allow up to 3 weeks to receive your magazine.