How Anderson & Sheppard is Rethinking Casualwear
Over the past five years, Savile Row institution Anderson & Sheppard has been quietly refining its casual offering into a considered selection of garments.
Growing a brand is hard to do. Do you simply offer more of what the brand is built on? Do you diversify the markets that you're competing in? Or do you take things in a new direction and start anew? For Audie Charles and Anda Rowland of Anderson & Sheppard, a Savile Row institution for over 100 years, the answer was obvious. What they needed to do, they realised, was listen. They realised that the customers that they had been serving through their bespoke atelier were simply not being catered for anywhere in the market for large parts of their wardrobe. So in 2012 they opened Anderson & Sheppard's haberdashery in London's Clifford Street, to begin to put that right. "Talking about Anderson & Sheppard as a whole – and this is an extension of the bespoke shop in many ways – it's always this idea of looking after the customer," says Rowland. "Of finding things that suit him, that make him look good." The haberdashery range – which The Rake is very proud to now carry as part of its atelier – is built around the concept of what the Anderson & Sheppard man wears when he is not wearing his suit; smart, casual attire that still adheres to the brand's core philosophy of balancing elegance and wearability. "We thought about how we could create this space, which is basically another way of looking after that same customer, and making sure that on their weekends or holidays they can find things that will suit them." The philosophy was simple – the pieces had to serve a purpose and had to make people want to wear them. "We try and keep things very simple so that you can use things in different ways, and you can match them or you can add all sorts of other things to them, rather than having things that are stand-out pieces on their own," says Rowland. "We want to make sure that people want to wear them. You want people to reach into their cupboard and take that because they really enjoy wearing it."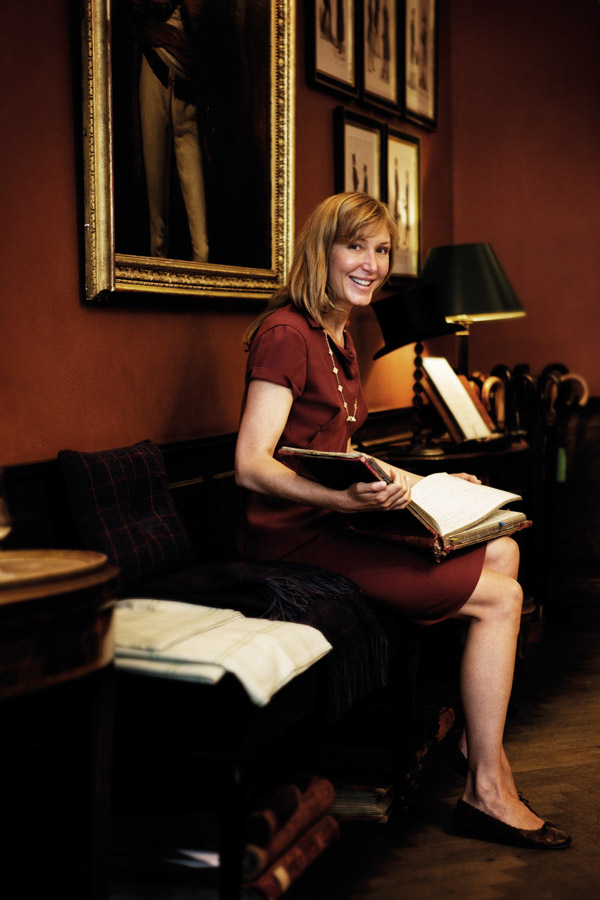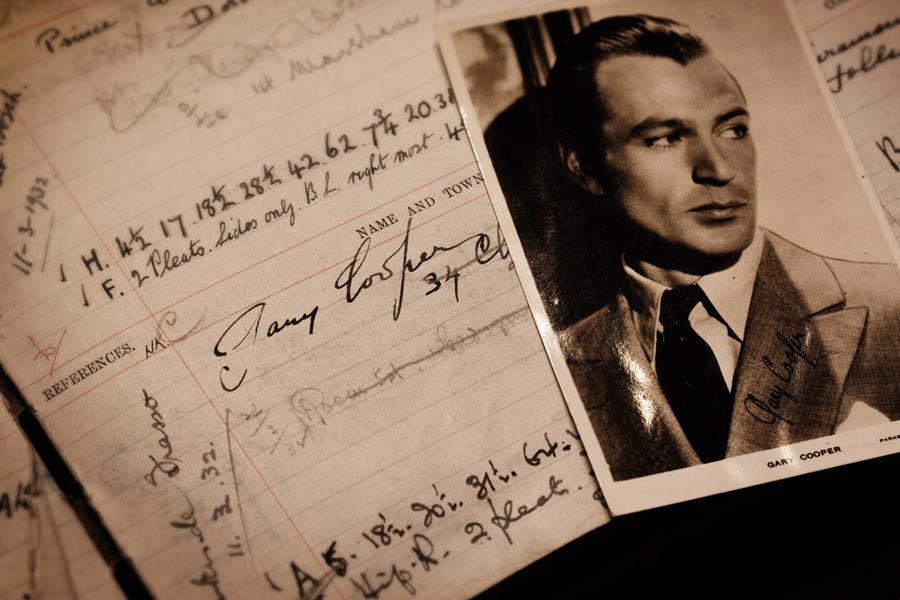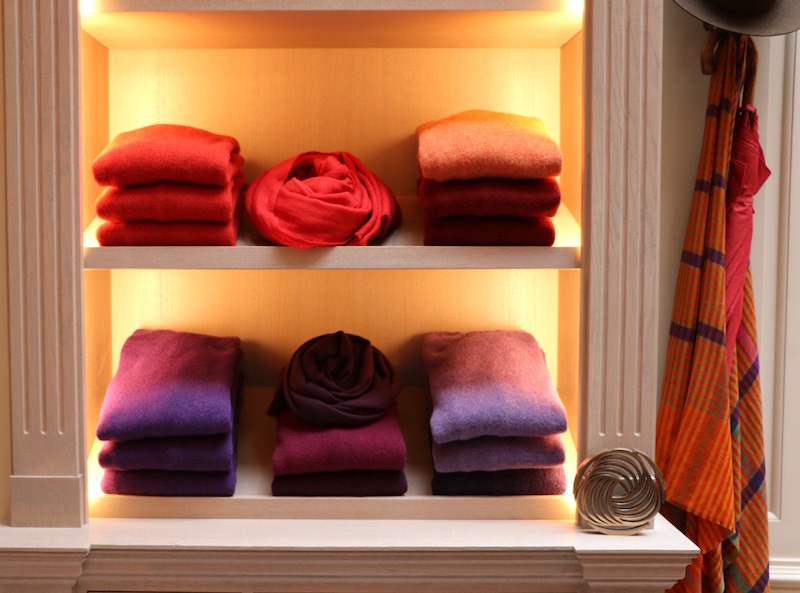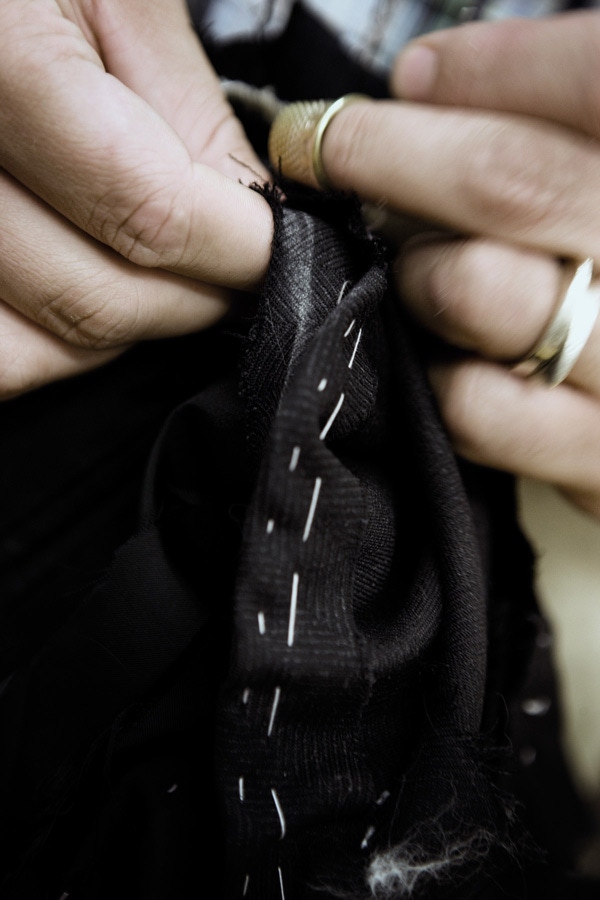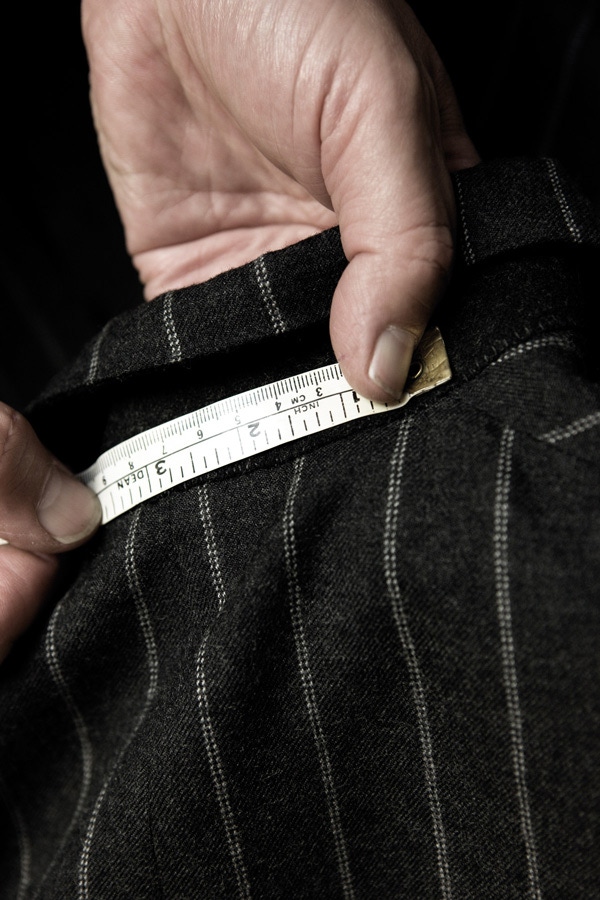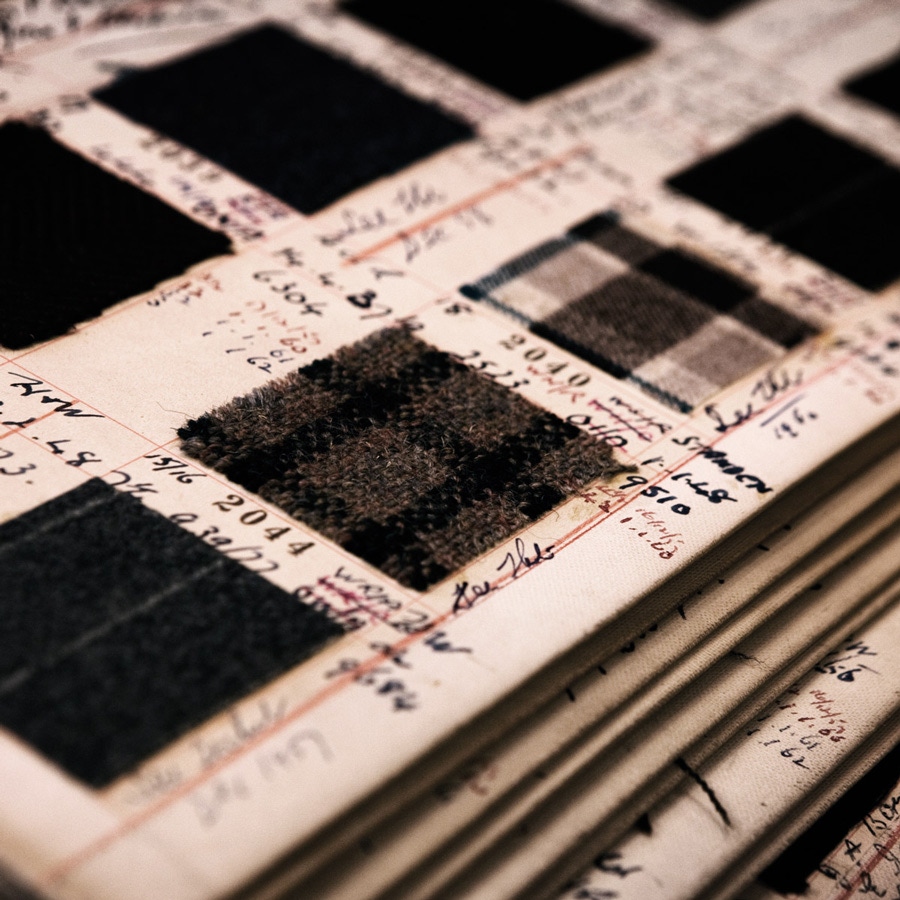 Where the design process really sets itself apart is with its relationship with Anderson & Sheppard's bespoke cutting room. "We don't do the design in a traditional way," says Rowland. "'I went off to Bhutan and I saw this amazing… whatever, and was inspired' – we don't do that, because that's not really how men shop. Guys coming here are not looking for that. We do things that we think fit well into our customer's lifestyle." Every tailored garment begins life as a pattern cut by the bespoke cutting team, before being graded and then passed on to the specialist workshops, which has allowed Anderson & Sheppard to retain its unique shapes and silhouettes when moving to larger-scale production. Trousers were the initial focus, but the range now encompasses everything from outerwear to loungewear to swimwear, and everything in between. Although all of its clothing is strikingly of a piece, many of the garments were developed initially to help customers find the things their wardrobe was missing. For Rowland, the trick to developing them was, once again, to listen. "We don't have the same problem as a lot of big brands in that there's no separation between the workroom and the shop floor," she says of the design relationship. "In a lot of places the communication comes down to the shop floor but it's not so easy for the shop floor, who is actually talking to the customer to say, well this worked, or that didn't work, or we need these things. Here it's a constant dialogue." It's a process best exemplified by the brand's relationship with someone who knew a thing or two about dialogue - the late, brilliant author A.A. Gill. One of Anderson & Sheppard's most stalwart – and demanding – devotees, Gill was involved with "pretty much everything", product-wise says Rowland. "That work jacket, we really went backwards and forwards with him on." Charlies continues: "It was great, because he would wear things, like the travel jacket, for a week and then take it off and say, 'this works, that doesn't work, this pocket is too high' and so on. So it was great to have someone bash it around." Gill had a unique ability to rethink or re-contextualise the pieces they created, says Charles, recalling a particularly memorable deployment of the linen pyjamas. "Adrian took them to Rome and wore them in Rome for a weekend with a T-shirt with the pyjama top open when it was boiling hot. Everyone kept saying, 'Oh that's a great jacket, where did you get it?' He just came to things from a different angle. Sometimes you would agree with him, and sometimes he was just difficult for the sake of being difficult. But he was such an original mind, and brave about how he put things together or what he could do with things." Several more pieces inspired by his ideas are in development, though Rowland says they're not ready to talk about them just yet.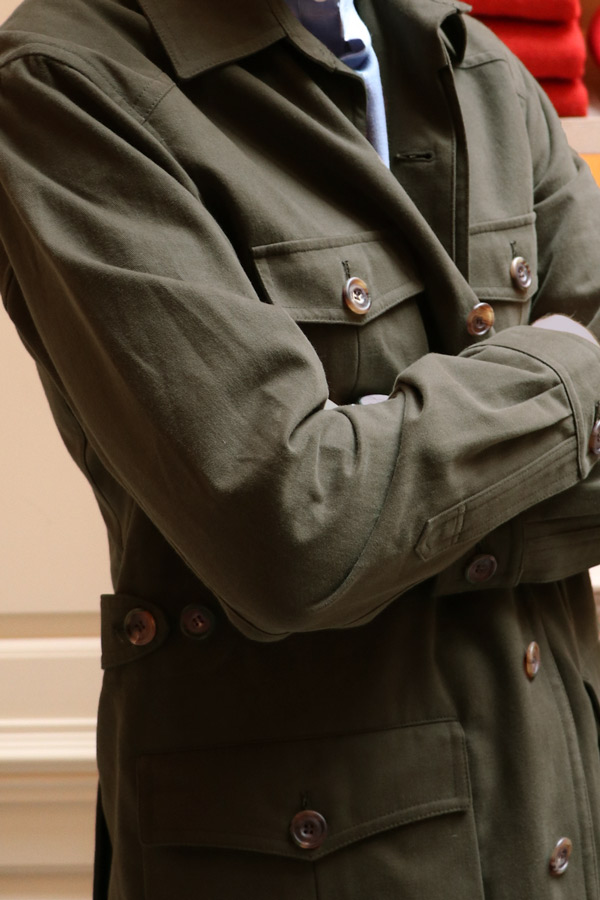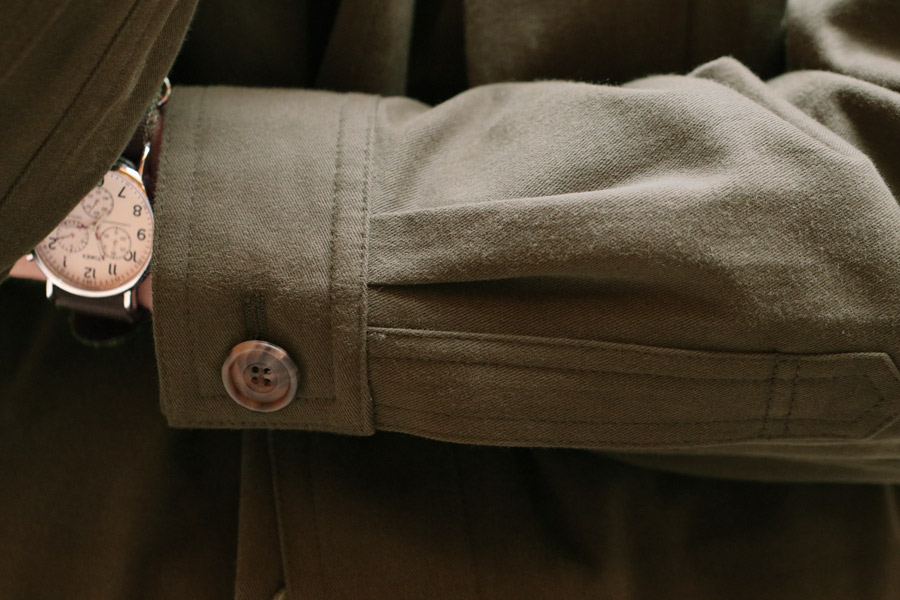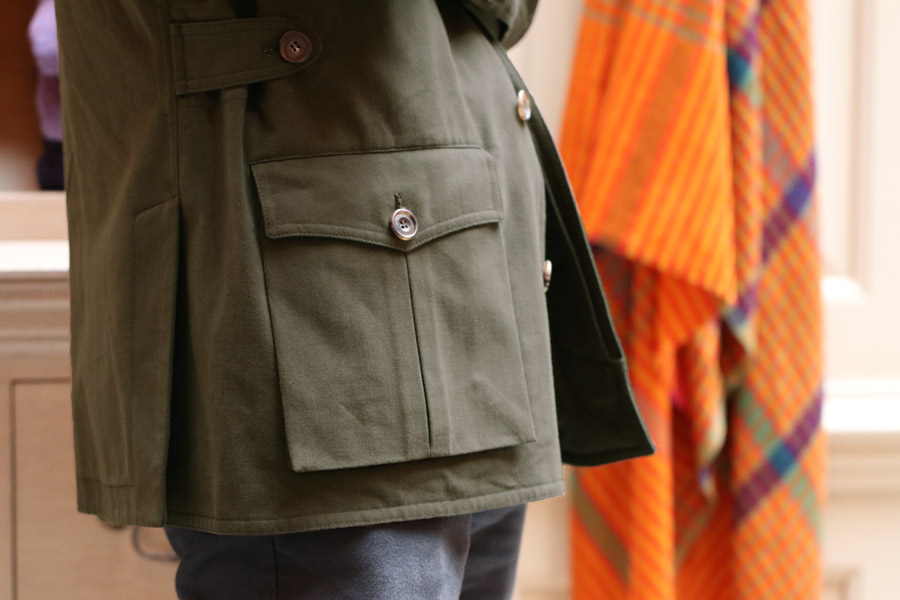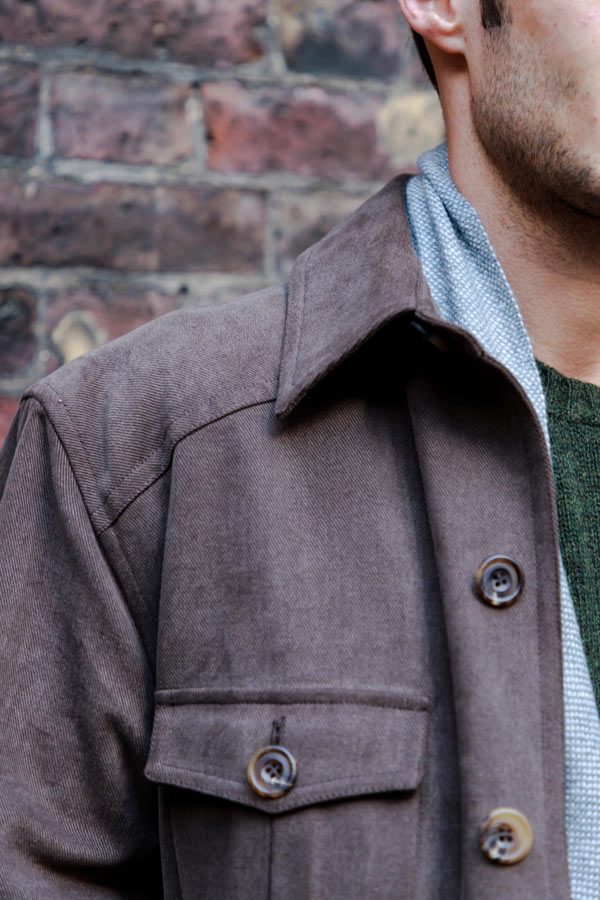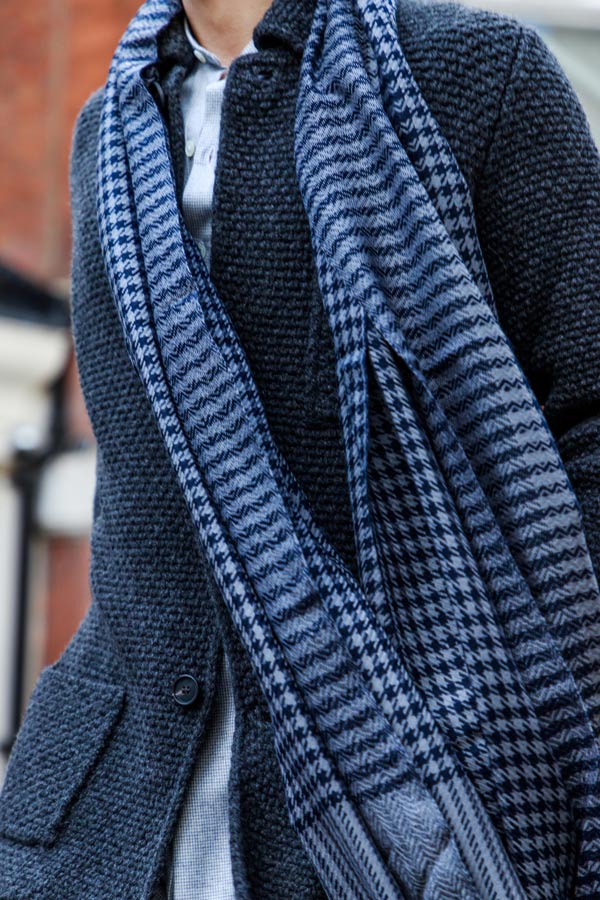 The work jacket that they developed with Gill has been one of the range's greatest success stories. Like most of the products, it's not strictly seasonal, instead having been designed for a purpose, in this case providing an easy-wearing yet elegant weekend layer. "That will be on a nineteen-year-old or a guy in his seventies," says Rowland, "as a jean jacket alternative, as a lightweight travel jacket, even as a boating jacket with a pair of shorts. It fits into a lot of different activities depending on how you style it." The travel jacket – a robust, thirteen-pocket take on a field jacket that still carries the brand's easy-wearing handwriting – is another success story. "I think particularly what's good about that field jacket is it's got a really solid construction. It's pretty hefty. Our thing is that we know a lot of guys just don't like carrying luggage. They're travelling a lot, they've got a day here or there. With this you can screw it up, it's tough enough to do that, and stick it in the overhead locker and you know that nothing is going to fall out. It's replacing a bag essentially." As with the rest of the range, from polos, to
fine knits
and elegant trousers, there's a sense that the jacket has evolved towards some sort of platonically idealised form of menswear – all frippery and embellishment cut away to leave a pure and singular construct. "I hate embellishment. It's like when you get mint leaves on a plate of strawberries," says Charles. "You think, well what's the mint for? There's very little design in it here, and it's never designed for the sake of it. Where form and function meet, that's when something works."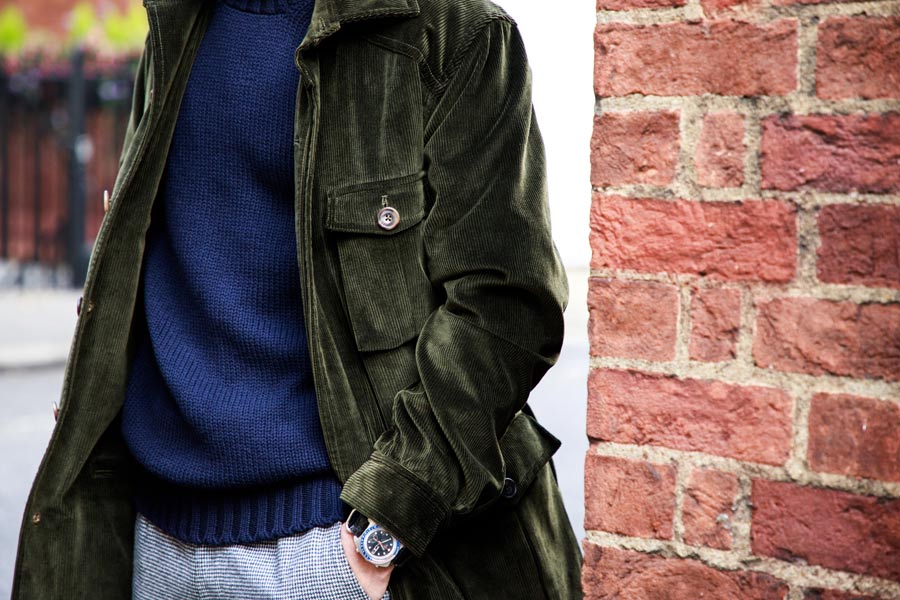 Anderson & Sheppard's travel jacket is rendered in corduroy for autumn/winter. Photograph by James Munro.