The Legends of Anderson & Sheppard: Fred Astaire
In the first installment of an ongoing series, we look at an iconic customer who put Anderson & Sheppard's supple tailoring to the most rigorous of tests.
Since the dawning days of the 20th century,
Anderson & Sheppard
has artfully cut a niche as the tailor of choice for discerning gentlemen unwilling to sacrifice comfort for impeccable sartorial style. Unlike the numerous Savile Row stalwarts trafficking in stiff militaristic fare, A&S's soft-tailored 'English drape' suits famously flatter the form while remaining as pleasant to wear as a set of pyjamas. Above all other factors, it is this blend of elegance and ease that has won A&S a following among a specific segment of the world's great and good — gentlemen who take pride in their appearance, but great pleasure in their leisure. The house's books include names such as Prince Charles, George Hamilton, Bryan Ferry, Charlie Chaplin, Manolo Blahnik, Ralph Fiennes, Guy de Rothschild, Jean Pigozzi, Cary Grant, Noel Coward, Gary Cooper, Douglas Fairbanks, Daniel Day-Lewis and Tom Ford, to cite but a few of the comfort-loving luminaries to patronise this Mayfair institution over the years.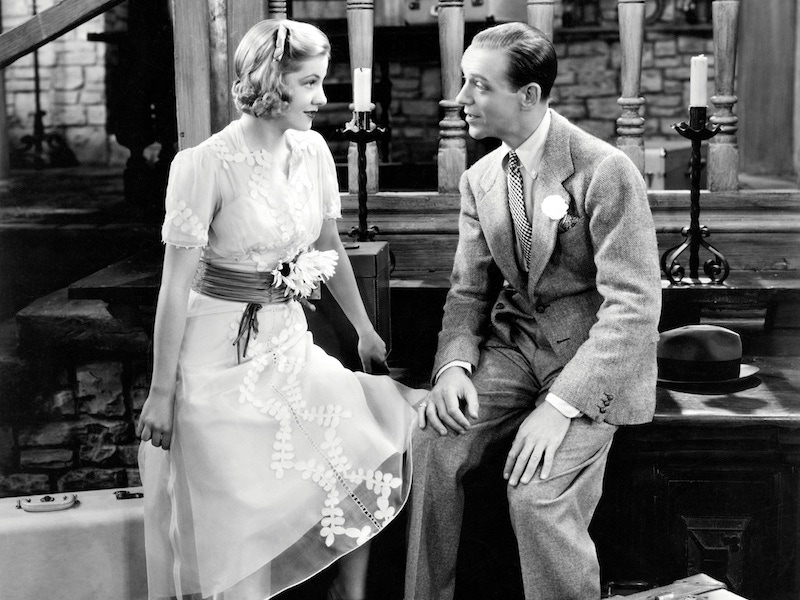 One of Anderson & Sheppard's most loyal and most demanding clients was the legendary American dancer, singer and actor, Fred Astaire. Astaire began frequenting A&S during his earliest flush of success, in the 1930s, when he was first making a name for himself on the stage in London's West End. Serving as both day-to-day attire and his professional costume, the bepoke suits he commissioned had to allow for enormous freedom of movement — but they also had to stay in place, no matter how vigorous Astaire's performance.
Combining a snug armhole (or 'scye' as it's called in the trade) with a larger sleevehead, expertly hand-sewn in place, Anderson & Sheppard's signature house style allowed Astaire to maintain a sleek, serene shoulder line even while gesturing wildly or leaping across the stage. The great menswear commentator G. Bruce Boyer recently recalled, in conversation with Pedro Mendes for his 'Unbuttoned' podcast, discussing Astaire's unique demands with Anderson & Sheppard's revered cutter of the midcentury era, Colin Harvey (whom Boyer called "absolutely the most elegant man I'd ever seen in my life"). During an early visit to the tailor in the 1960s, Boyer said, Harvey described the delightfully unique nature of Anderson & Sheppard's regular fittings with Fred Astaire. Harvey, said Boyer, "told me this wonderful story that when Astaire came in for a try-on, he would put the garment on, the suit, and he would dance up and down the hall to make sure it fit the way he wanted it to when he danced, that it wasn't pulling him in the crotch and that the neck stayed where it was supposed to be, and that kind of thing."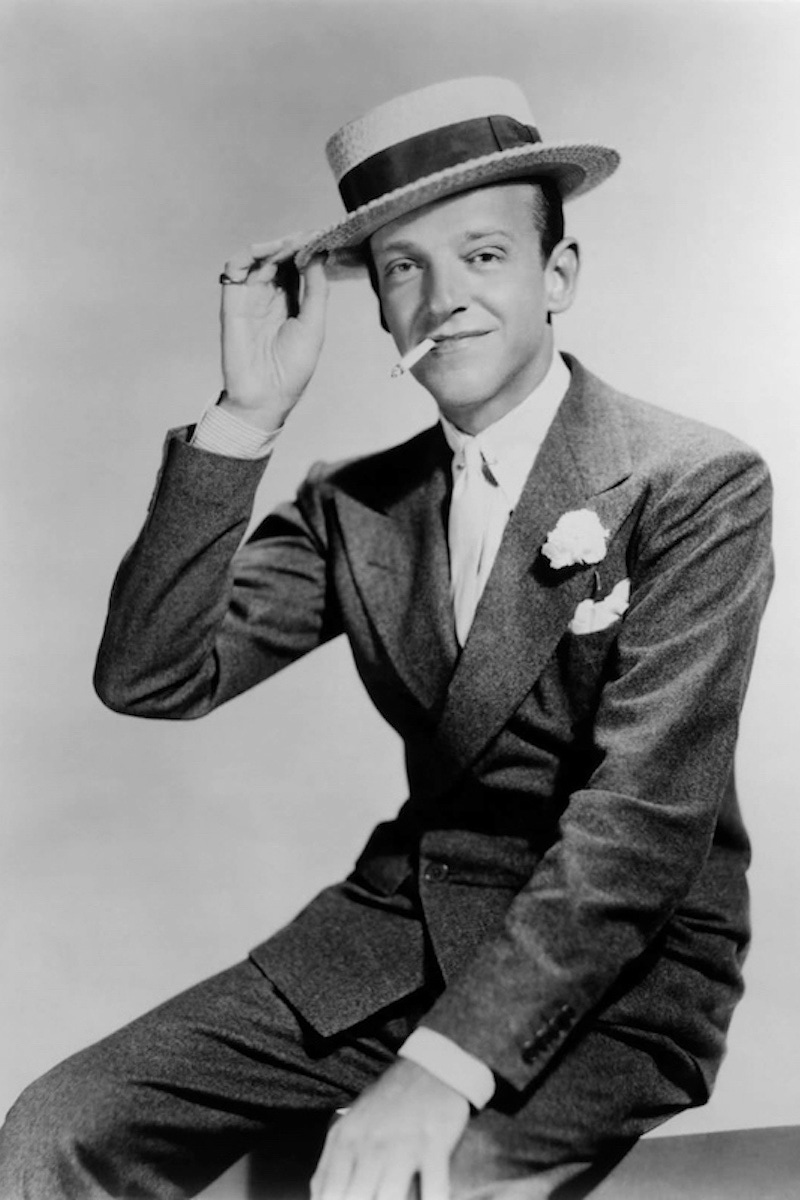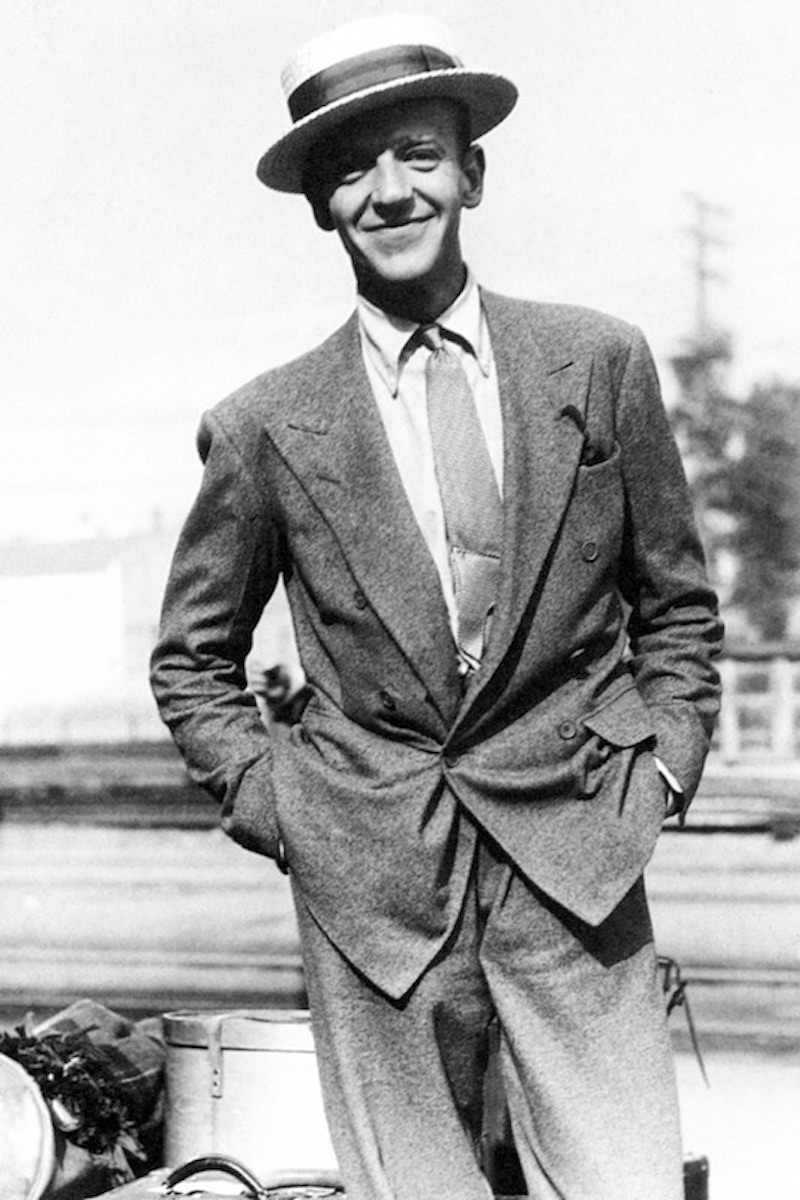 Boyer recalled, "I said, 'That's wonderful, you got a free performance!' (Harvey) said, 'Oh it was wonderful — (Astaire) would pirouette up and down and leap back and forth.' He said, '(Astaire) was very particular about things, if he felt that the coat wasn't sitting firmly on the neck, he'd say, 'No, no, this one's no good. You have to make it fit on the neck.'" Though not nearly as prolific a customer as his countryman (sadly, journalism and teaching don't pay quite as well as Hollywood stardom), Boyer also became a regular Anderson & Sheppard client, won over for much the same reasons as Astaire. A&S, Boyer said, "did a very soft suit … They didn't use a lot of heavy padding, they didn't use a lot of heavy interlinings, it had an easy kind of familiarity to it. It looked in a way as if it were almost broken in already, when you first got it. I loved that … because my idea was always that clothing should be comfortable, it should reflect you." Astaire once explained, "I often take a brand-new suit or hat and throw it up against the wall a few times to get that stiff, square newness out of it." One gets the sense that with his soft, supple Anderson & Sheppard tailoring, this breaking-in process was probably more a matter of habit than necessity.