Andrew Buchan: Class Actor
In Andrew Buchan, The Rake finds an actor who is as charming in person as he is dedicated to his craft.
When you're next considering a move into acting - enraptured by visions of louche Hollywood glamour, perhaps - take a moment to consider the dedication that the job can entail. Take a moment to salute actors, for instance, like Andrew Buchan. "I was filming The Sinking of the Laconia, " Buchan tells me. "I had to tread water in the middle of the Atlantic, clinging on to a dead body, whilst singing 'My Bonnie Lies Over The Ocean'. For an entire morning." The water's temperature was so biting, Buchan's stuntman got out after twenty minutes and refused to get back in again. "A huge fish went past me, something basically the size of a Honda Civic. And you look at it and think "I'm about to get in there with that." Buchan - known to audiences for lead roles in Party Animals, The Fixer, Garrow's Law, and most recently as Broadchurch's grieving father Mark Latimer- is very much an actor's actor. Charming, laid back and affable in person, he nevertheless exudes an unmistakable passion for what he does. "I've always embraced anything that's a challenge," he says of his work. "Anything that fills you with a little bit of fear, that can push me further as an actor. I've tended not to walk towards anything that feels too easy." A native of Bolton, England, he realised from a young age that the stage and screen were calling to him. "If I'm being brutally honest, it's that you like doing it when you're eight or nine because you like showing off in front of the class, putting on stupid voices and going "look at me."" He ended up studying French and Spanish, however his passion for acting only grew and after a succession of odd jobs including concierge, bank clerk and manual labourer, he landed a coveted spot at the Royal Academy of Dramatic Art.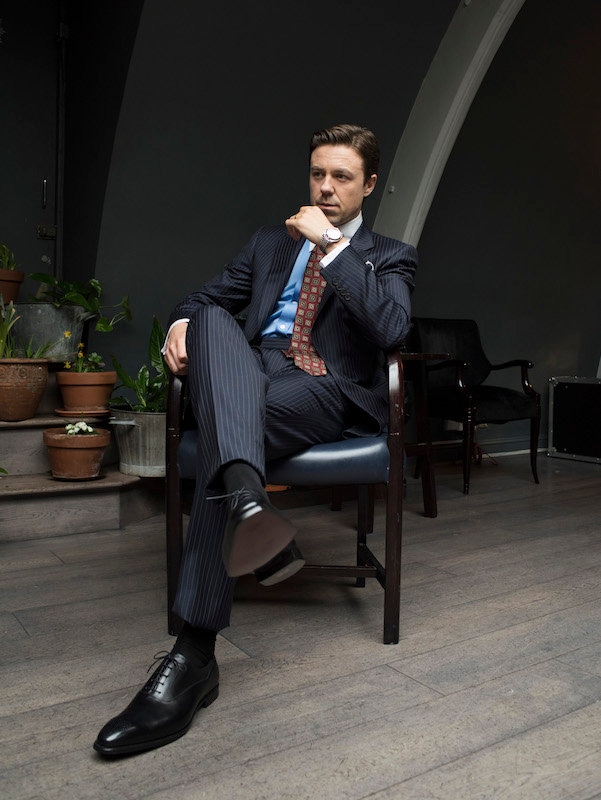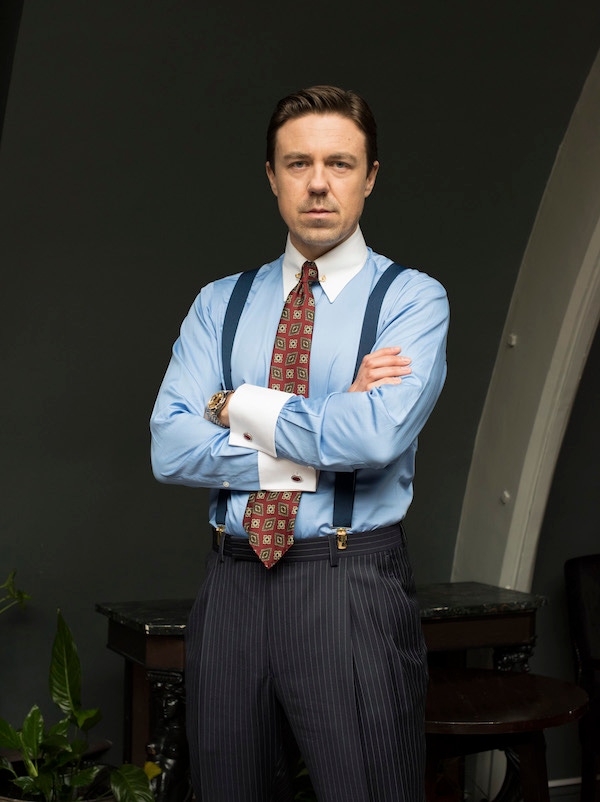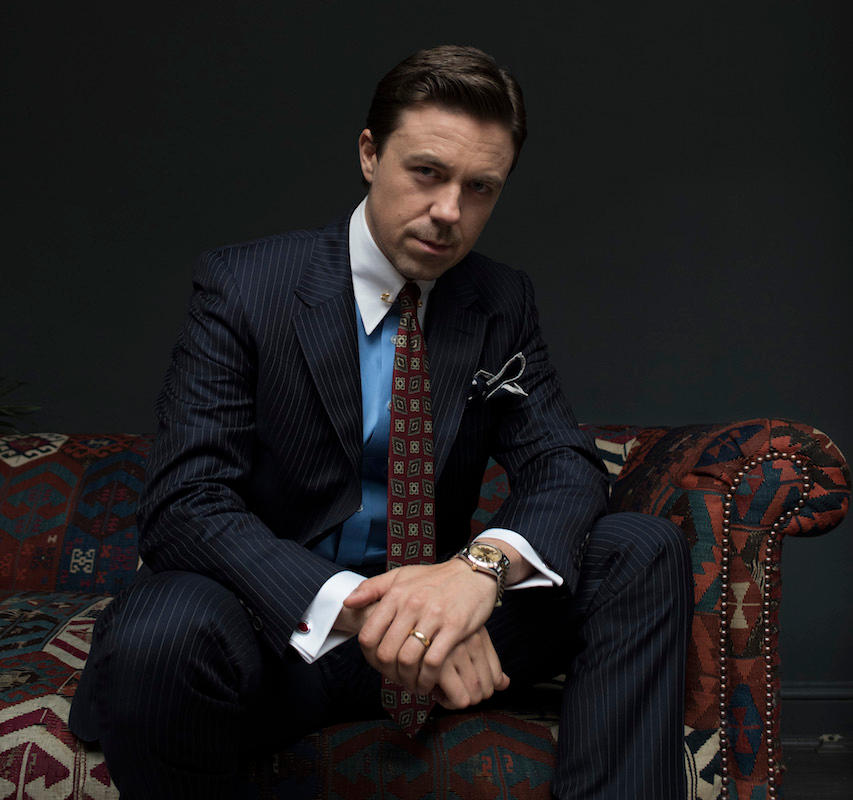 Television roles followed both small and large, however Buchan truly hit his stride in 2013 with the start of Broadchurch , which he credits with putting him on the map and helping him land top billing on shows like The Honorable Woman, where he starred opposite Maggie Gyllenhaal. "Work-wise, if I'm being honest, I still audition - I have to audition. [Broadchurch] has had a great effect, but I still have to go earn my crust and prove myself. Though there's part of that that I quite like, really." Broadchurch's Mark Latimer proved to be a juicy part for him to sink his teeth into, though with such delicate subject matter - his character's son is murdered at the show's opening - it also provided its share of challenges and responsibilities. "Having to spend twelve or thirteen hours a day either angry or broken, tearful or anxious… you're pouring a huge amount of your soul out in front of the camera, and it can be very emotionally draining," Buchan says of the experience. "You have to be as sensitive and accurate as you can possibly can, to respect any parents out there who have experienced this first hand." After five years and three seasons, Buchan is understandably bittersweet about saying goodbye to the show, however he's eager to get stuck into what's next - something he's not yet at liberty to talk about. He's also branched out into work behind the camera as well, with his production company Redcan Productions, which has produced two award-nominated short films. "As time goes on you realise that we're all cogs of one very large machine just trying to tell a story. It's not about ego, it's about team play. It's down to everyone - from costume, to props, to actors, to sound, to lighting - to make that story as real and affecting as it can possibly be. If the audience isn't talking about it ten minutes after it's finished, then we haven't done our job right."