Artingstall's Brilliant London Dry Gin
Established by long-time friend of The Rake and popular Hollywood Director Paul Feig, Artingstall's is not only an award-winning gin in its own right, but is the elected spirit that features in The Rake Tailored Beverages first bespoke cocktail, the Negroni No. 1.
The journey of Artingstall's does not begin in Harry's Bar, Venice, Duke's bar, or even Paul's '70s-inspired cocktail mill in his guest house. Despite being treasured establishments that helped frame Artingstall's, we have to go back to Paul's childhood to unearth the real origins of his award-winning gin brand. Taken to Las Vegas to watch a boxing fight, Paul recalls being put in a nursery that overlooked the floor of the casino. With everyone dressed in smart dinner suits and gowns, whilst sipping on elegant cocktails he was struck and enamoured by its portrayal of adult life. Even at that age and exposed to the convivial atmosphere, he remembers thinking that he should like to be the one enjoying cocktails in the casino when he grows up. Naturally, when Paul became an adult it gave him the freedom to formulate his own theories on the orchestration of cocktail making. He later began a more serious quest to find the perfect martini, sampling them at bars all over the world—from Duke's bar in London, to Bar Hemingway in Paris, Bemelmans in NYC and beyond. What he realised was that a real martini is a gin martini. However, he was yet to taste a gin that was perfectly compatible, and so decided the only way to realise the perfect martini would be invent his own gin. Videos by Marcus Ebanks
Part 1
Part 2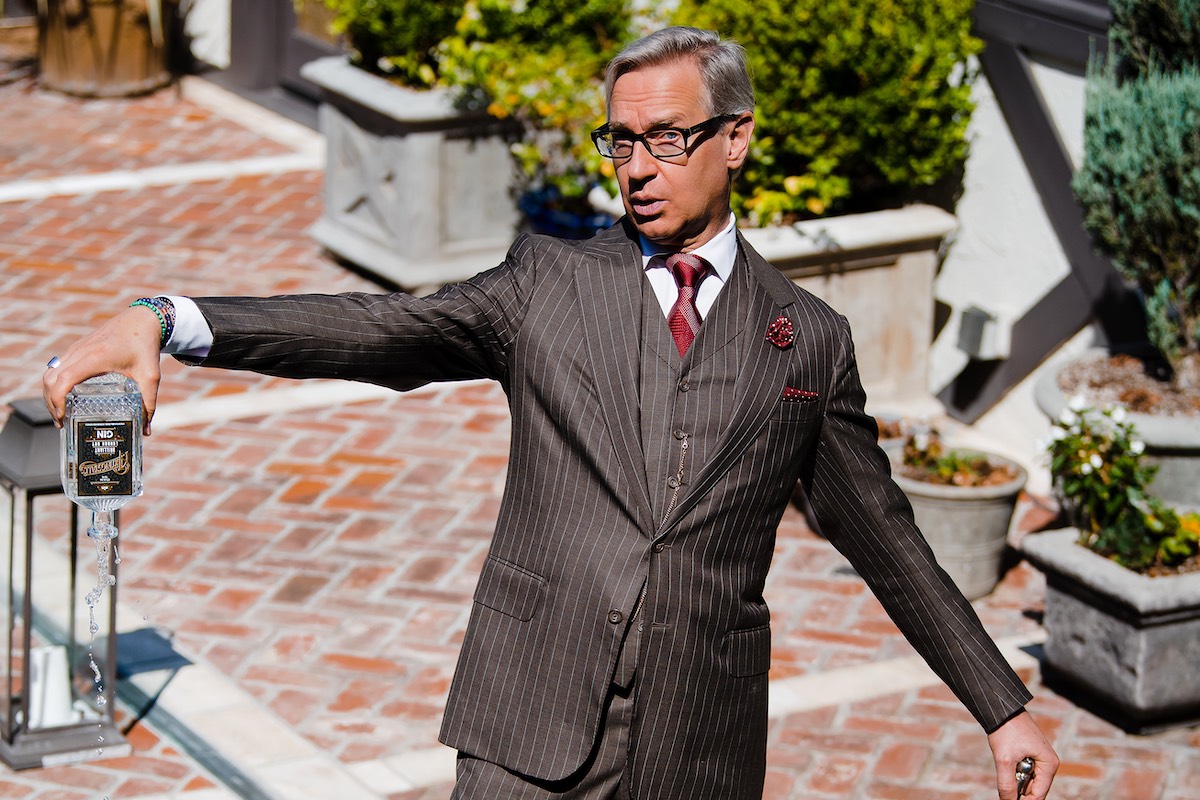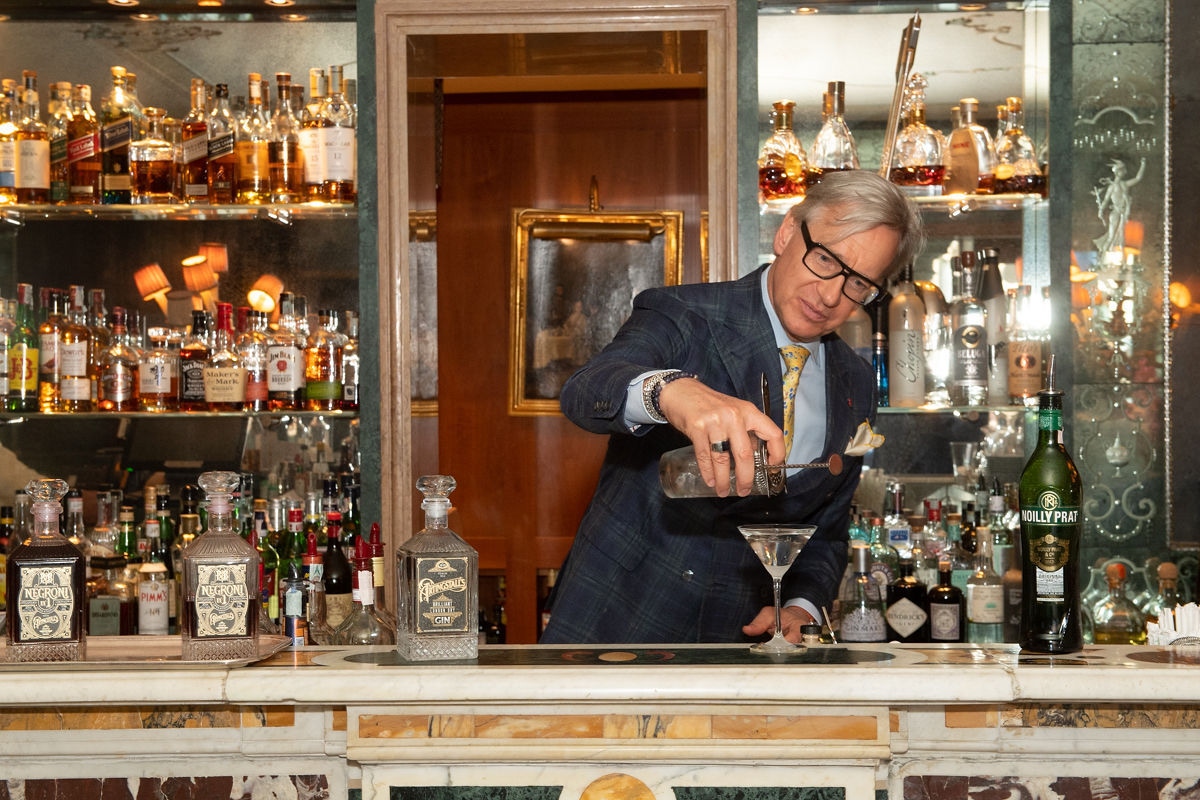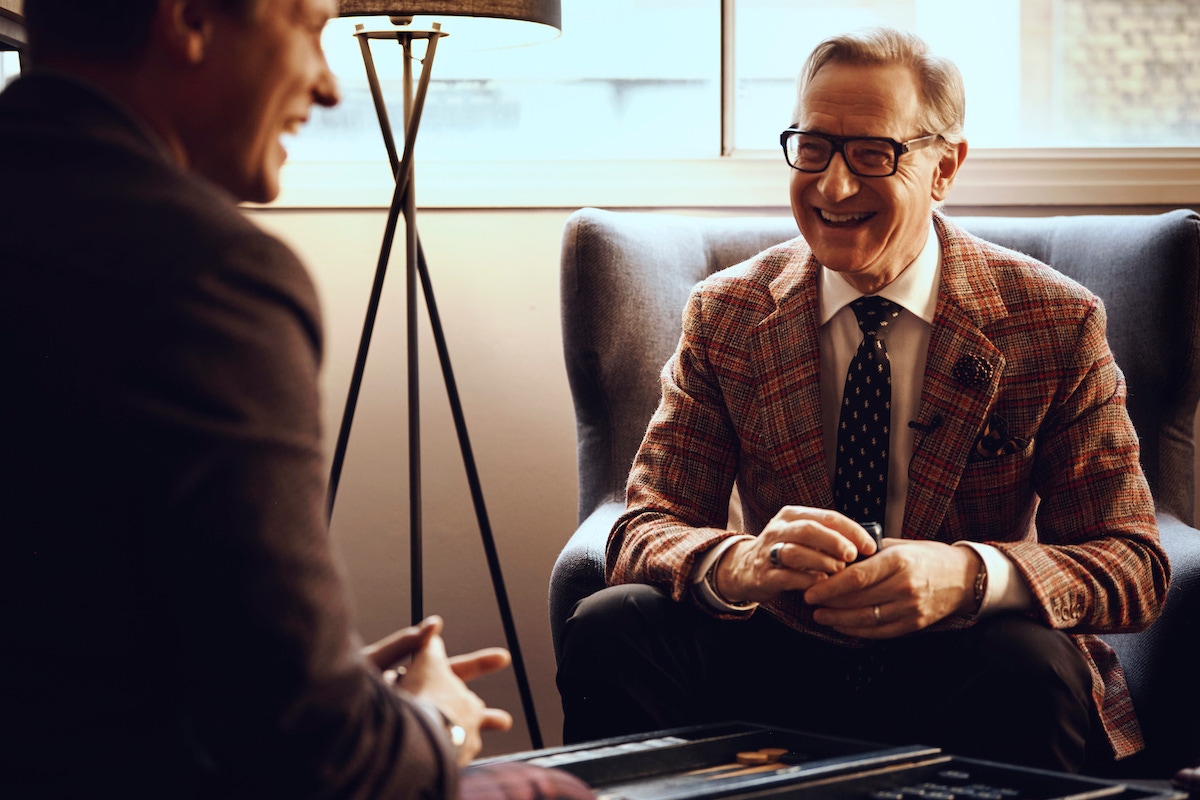 For this to come to fruition Paul sought the help of Ravinder Minhas, one of the most impressive entrepreneurs in the alcohol business. Together with his sister Manjit, a star of the Canadian version of Dragon's Den, they own the 10th largest craft-beer brewery in the United States. The Rake's Founder Wei Koh describes Minhas as: "An individual whose apparently laid-back disposition is belied by a fierce brilliance evinced by the empire he and his sister have built from a college business. He is also a kind of Willy Wonka of booze, meaning he has a dedicated team that is able to engineer pretty much any kind of alcohol to taste." After an initial meeting between Paul and Minhas and some dedicated research, Minhas's company made eight different baskets of botanicals and brewed up versions within the parameters they talked about. Paul has been involved in every step, trying every iteration. "I have never been more drunk in my life than the day I had to finalise Artingstall's," he says. "We worked with eight different micro-variations. I was so nervous, too. I knew I had to live with this for the rest of my life. You pour these glasses and you are taking tiny sips. Comparing eight times back and forth. Those little sips are turning into two martinis in your brain."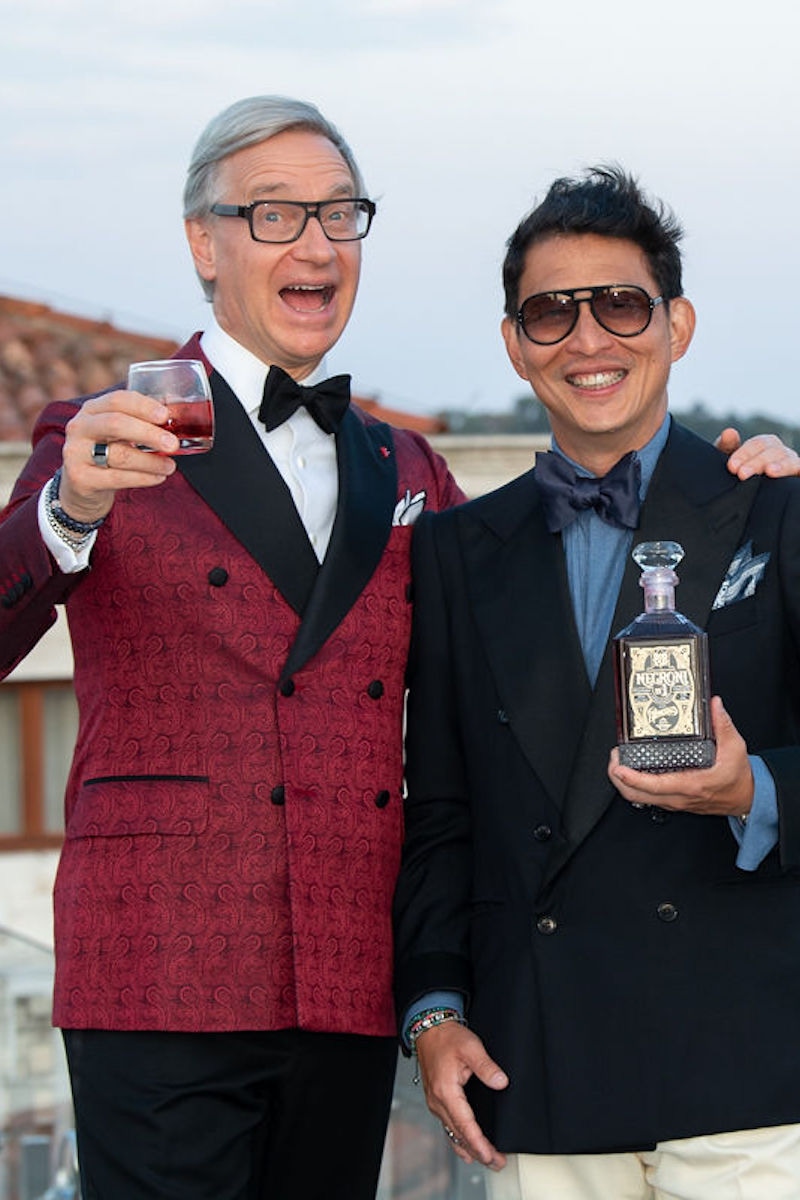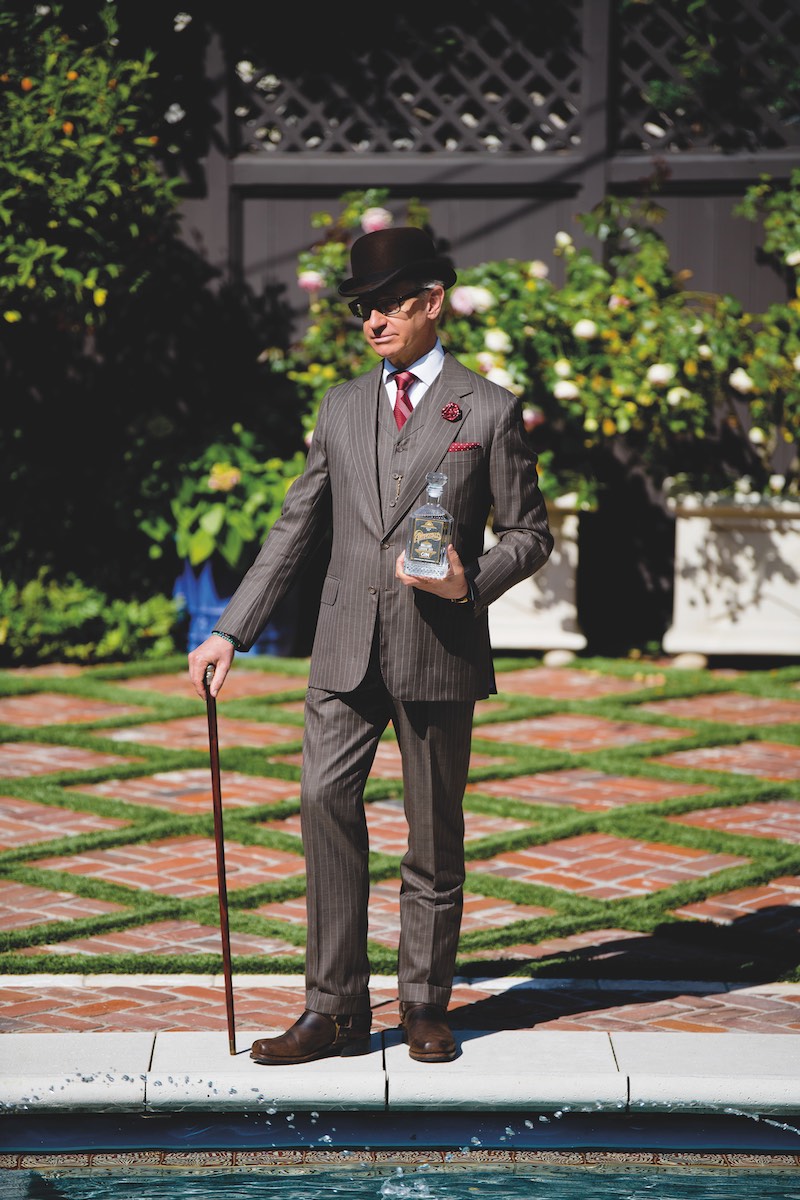 After trying selected versions neat, on the rocks, as a martini and in a Negroni, they finally decided on the recipe for Artingstall's Brilliant London Dry Gin. Along with a restrained amount of juniper, the gin has a carefully calibrated balance of botanicals including orris root, cassia, elderberries and citrus. Paul is obsessed with all forms of martini glasses, and collects drinks sets from the '50s and '60s and so it was no surprise that he lent his creative soul to the design of the Artingstall's bottle. Coincidently after Minhas suggested a decanter, Paul saw one in a second-hand shop, bought it, sent it to Minhas, and together they conjured up a classic and ornate decanter to house the gin.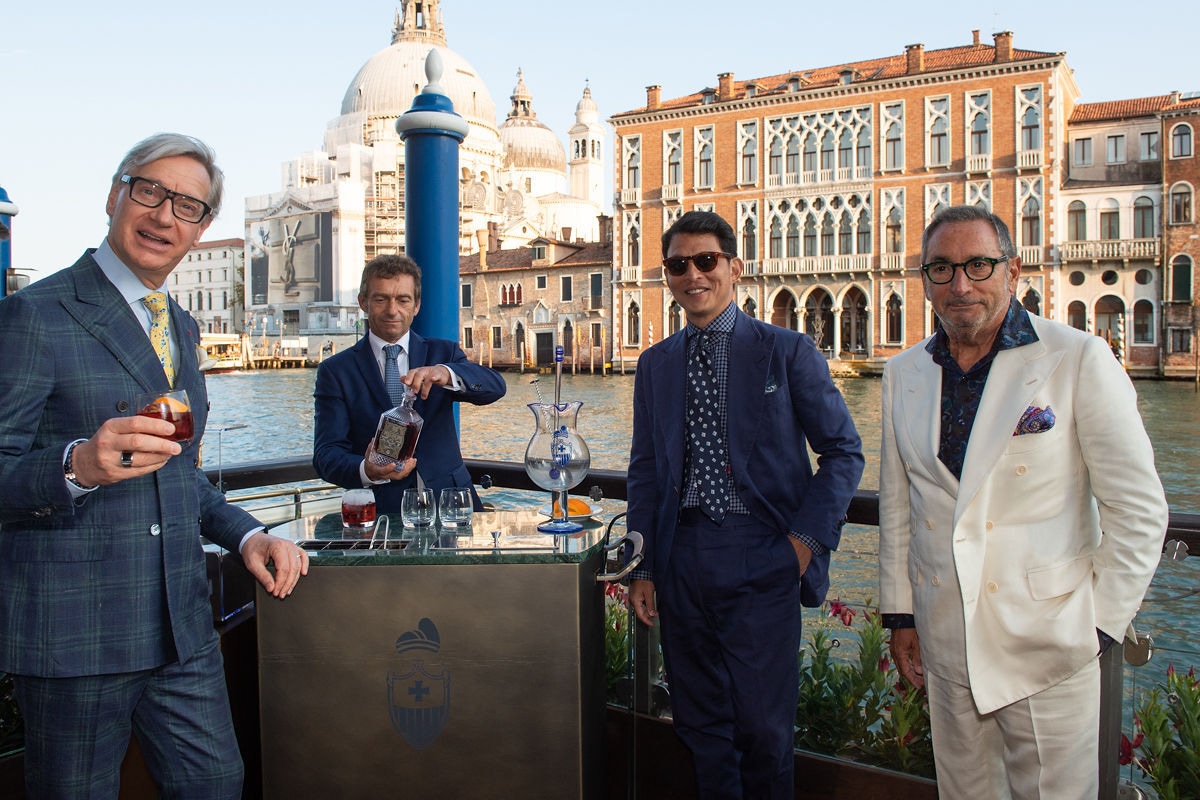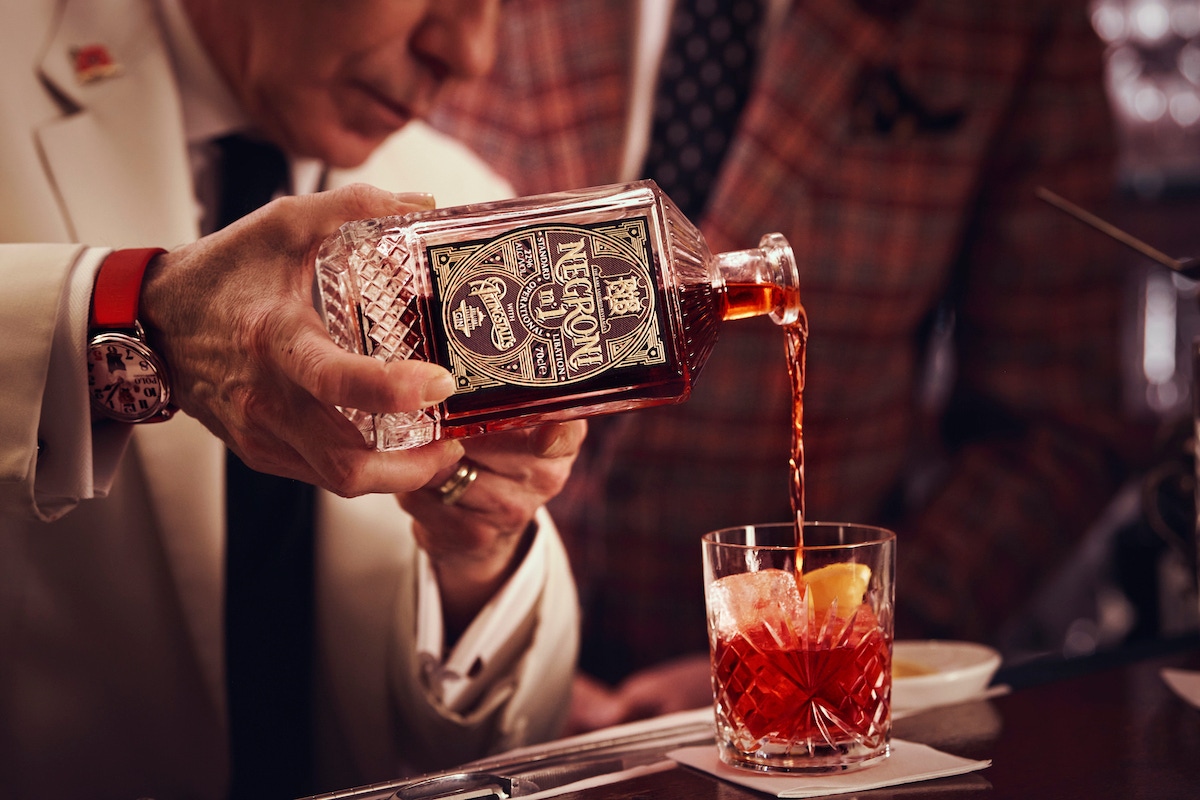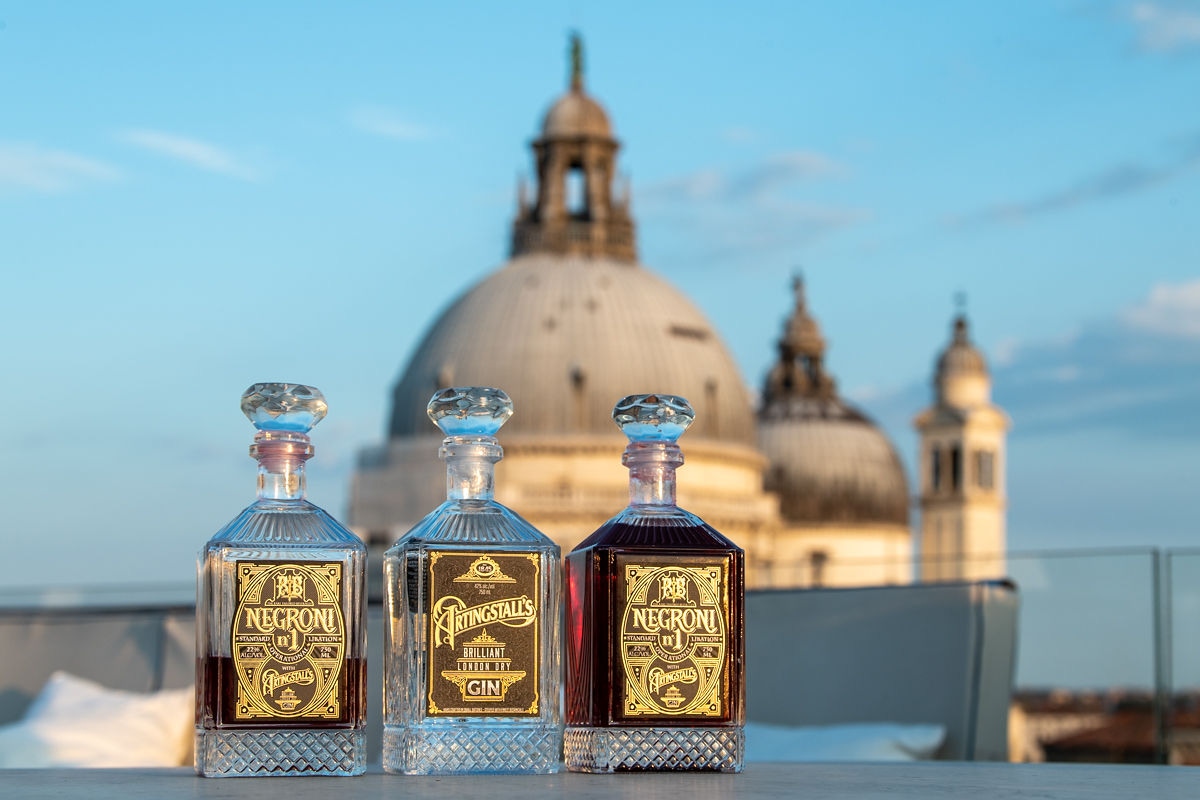 Not only is Artingstall's an award-winning gin brand, but it is the gin that features in The Rake Tailored Beverages first cocktail. And it is the entrepreneurial triumvirate of bon vivant friends and drinks aficionados Wei Koh, Paul Feig and Ravinder Minhas that have masterminded The Rake's first bespoke cocktail, the pre-made Negroni No.1, which is now available to order now.