Artist Patrick Hughes Puts Things in Perspective
A new exhibition at Mayfair's Bel-Air Fine Art celebrates 60 years of art by Patrick Hughes. We spoke with the artist about his playful and captivating artistic aesthetic and how it informs his sense of style.
For 60 years, Patrick Hughes has been busy capturing the attention and imaginations of many, with his innovative artworks that play with the science of perception and the nature of artistic representation. He is famed for his three-dimensional reverspectives, which create illusions of space and movement, immersing the viewer in an experience of unreality. Now, the artist is celebrating six decades of a distinguished career with a new solo exhibition at London's Bel-Air Fine Art Gallery in Mayfair. With a playful artistic aesthetic that bleeds into his own personal manner of dress and sense of style, the dapper 80-year-old provided us with some valuable insight into his practice and wardrobe...
Talk me through the key concepts that inform your artistic practice...
Humour and wit and comedy are my preferred procedures, I am not drawn to the conventional ways of tragedy or the pursuit of beauty or personal angst.  I very rarely describe things as beautiful: good-looking or interesting or remarkable would be good enough for me.  I do not think I have ever gone as far as beautiful except for female film stars, not landscapes or art.  Wit is concise, table-turning, imaginative, playful, sometimes ugly, strong and powerful.  I can remember the car journey with my tutor sixty years ago when I announced I was going to go in the direction of humour in my art.
How has your artistic style evolved over the past 60 years?
Over my career in art I have evolved in that when I started I was a naïve artist – I have never done life-drawing – which crude simplicity I linked with design.  At first I was influenced by Paul Klee of the Bauhaus, and I was delighted by his simplicity and childish representations and basic design and geometry.  At the beginning and for twenty years I painted in gloss paint flatly on hardboard in given colours with simple masses making what were sometimes profound and poetic jokes.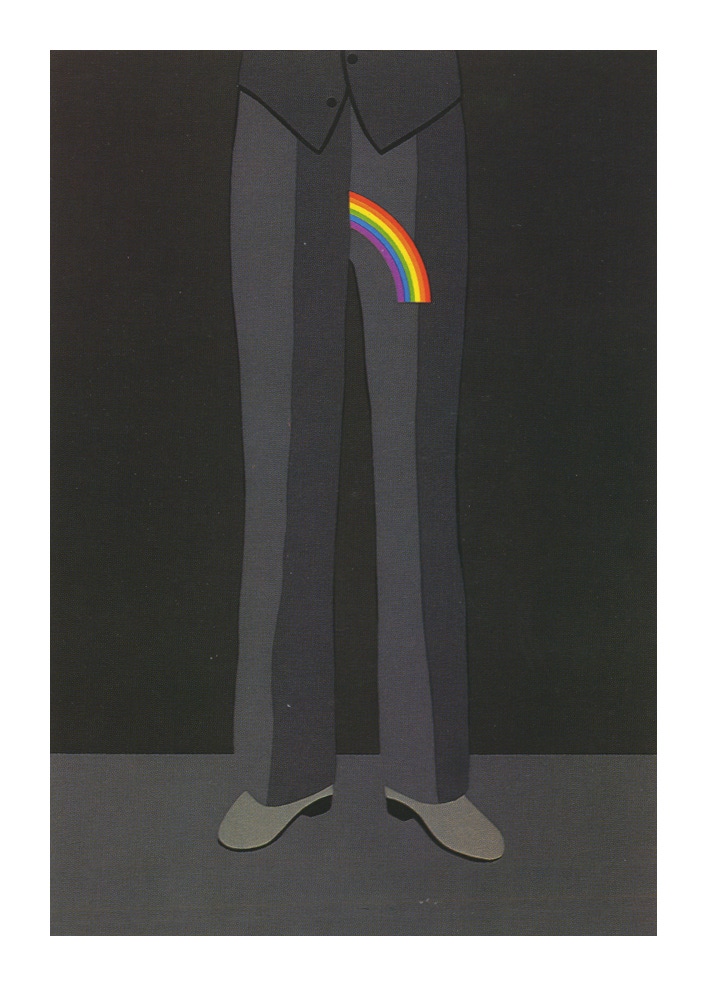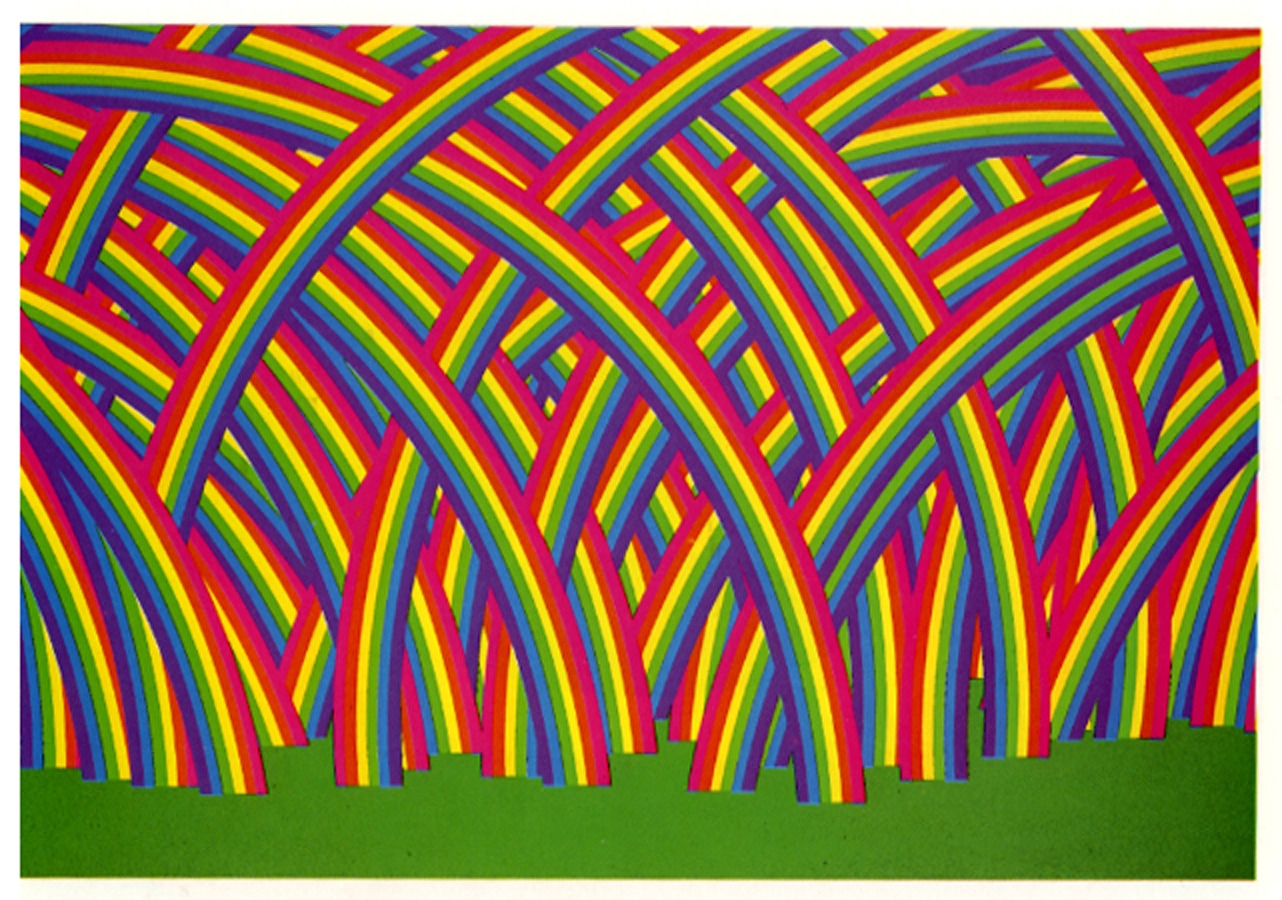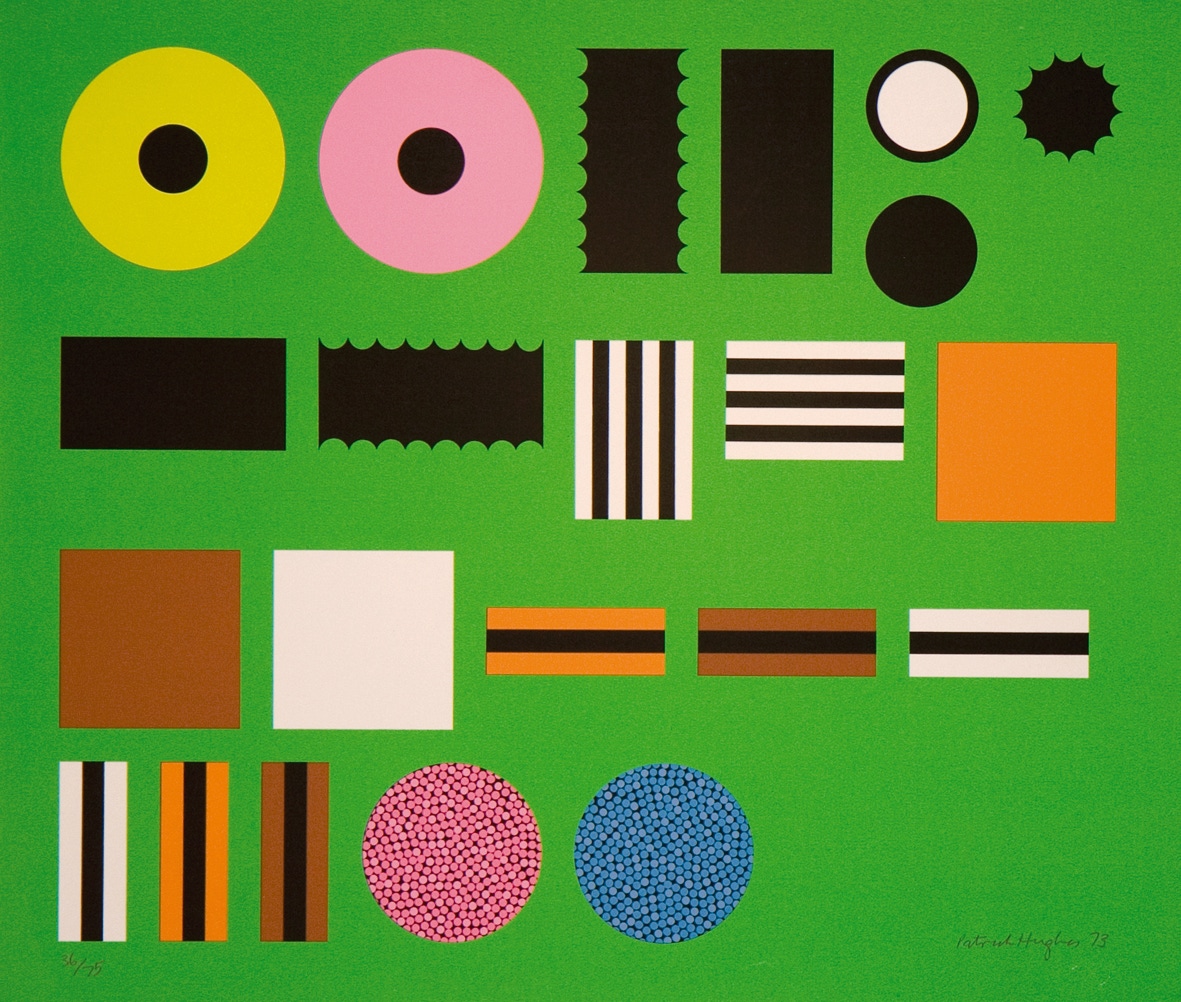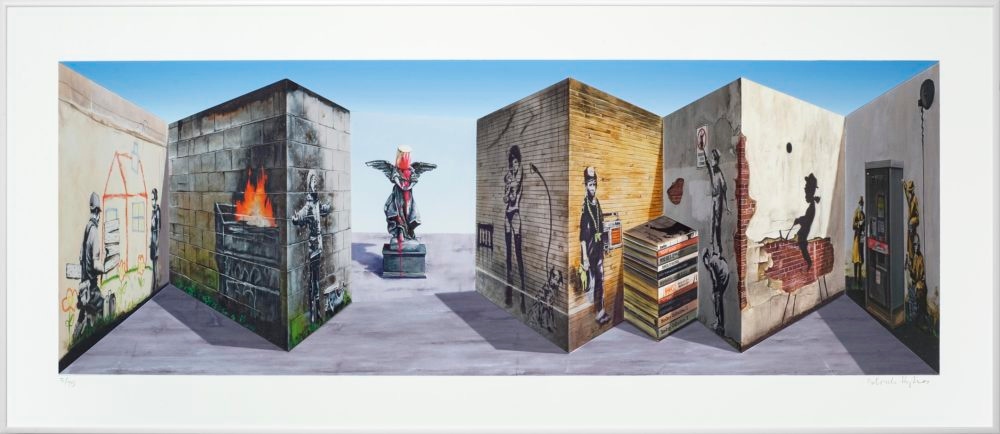 What do you intend to achieve through your works?
What I came to see in my first ten years as an artist was that the paradox is the perfect example of wit. I tried to make paradoxical pictures to tell people that I thought paradoxes were perfect, self-contradictory and circular and revealing. Then with the reverspectives I realised that I could make art that gave the viewer or seer the experience of perceiving the paradoxical nature of perception and even thought.  This was an improvement, to show rather than tell. I think that people often smile, inwardly or outwardly, at my work because they realise their legs are being pulled as their eyes are seeing something different.
Where do you source inspiration for your practice?
Inspiration comes to me most often from reading, it is an addiction of mine.  As a child I could recite in French, which I do not speak, the writing on an HP Sauce bottle. I am drawing daily in my sketch book, and that work eventually comes to fruition in rare moments of contemplation, when travelling, or reading, or staring into space, thinking hard or thinking silly. I have been inspired by devouring all the images of René Magritte and M.C. Escher and Paul Klee and Giorgio de Chirico and the Surrealists in general.
There is a distinct sense of playfulness in your art as well as your personal style - what do you think attracts you to such a vibrant aesthetic?
Playing around is a vital part of art, we artists are licensed, like the trickster figures of other cultures, to turn things upside-down and inside-out to find out what things mean and how they work. I have learnt to muck about with ideas, partly in the art schools, partly with alcohol in conversations, partly from learning from literary wits like Laurence Sterne and Christian Morgenstern and Samuel Butler and N.F. Simpson and Oscar Wilde. I am attracted to playfulness because there was so little of it in my young life, and because to be funny makes one popular with boys and girls.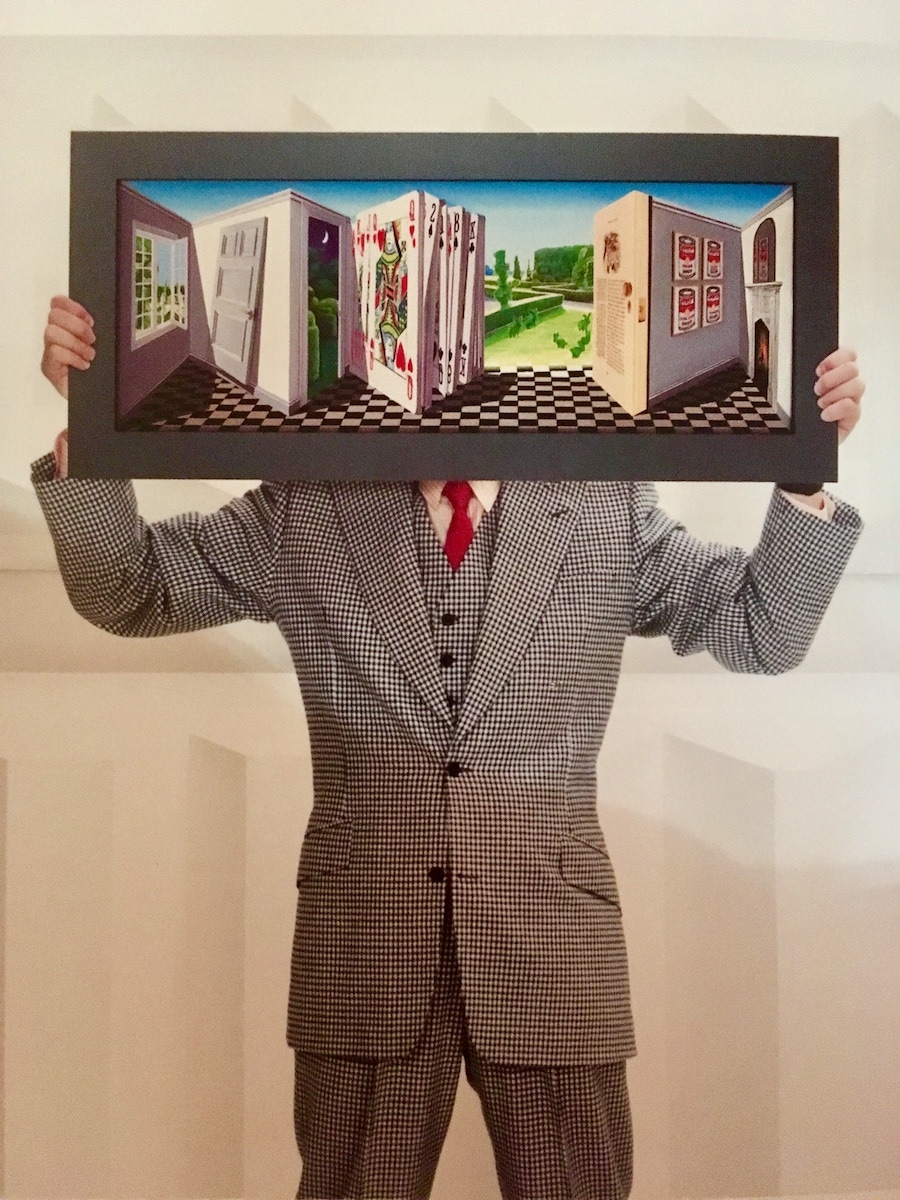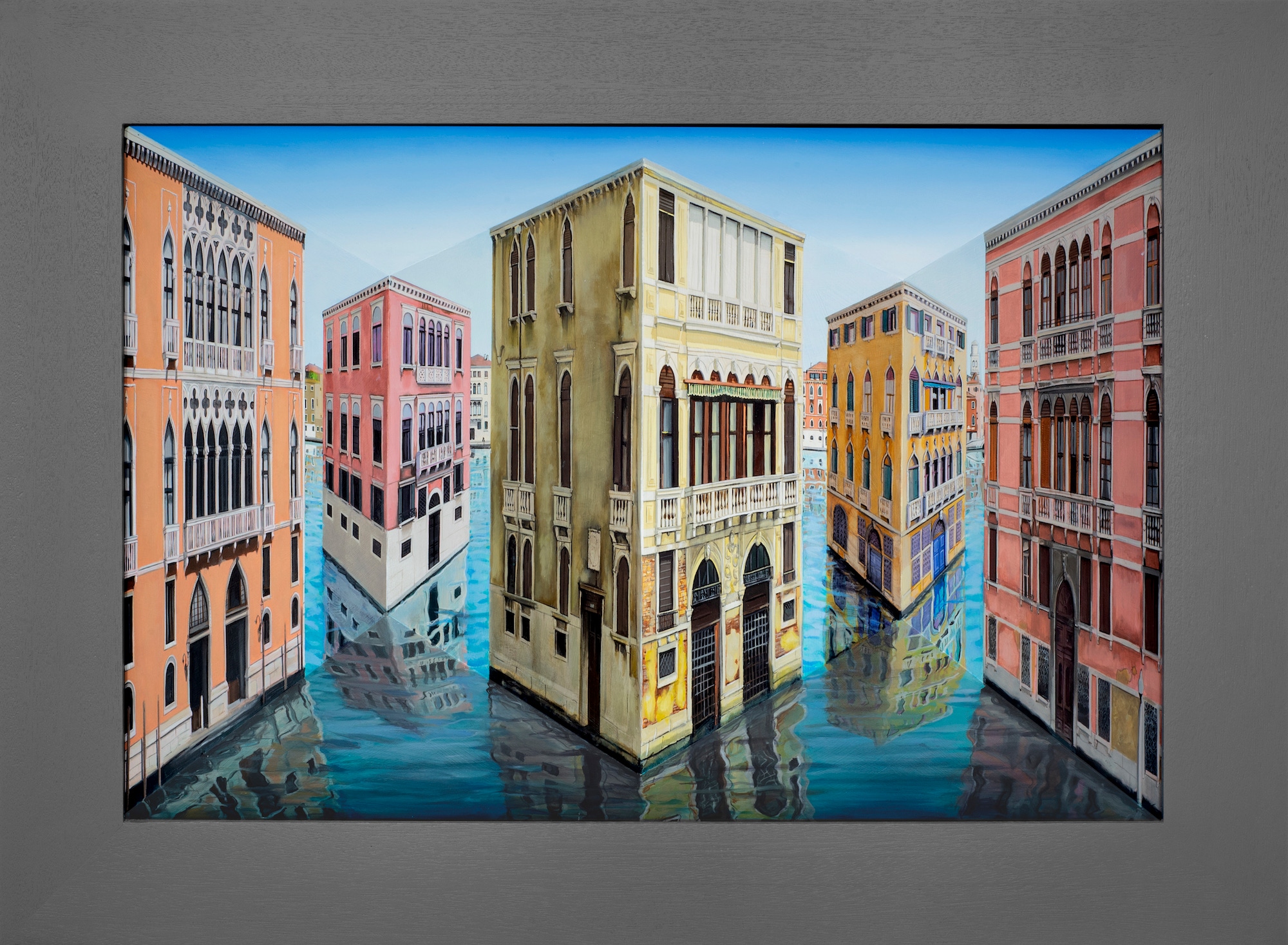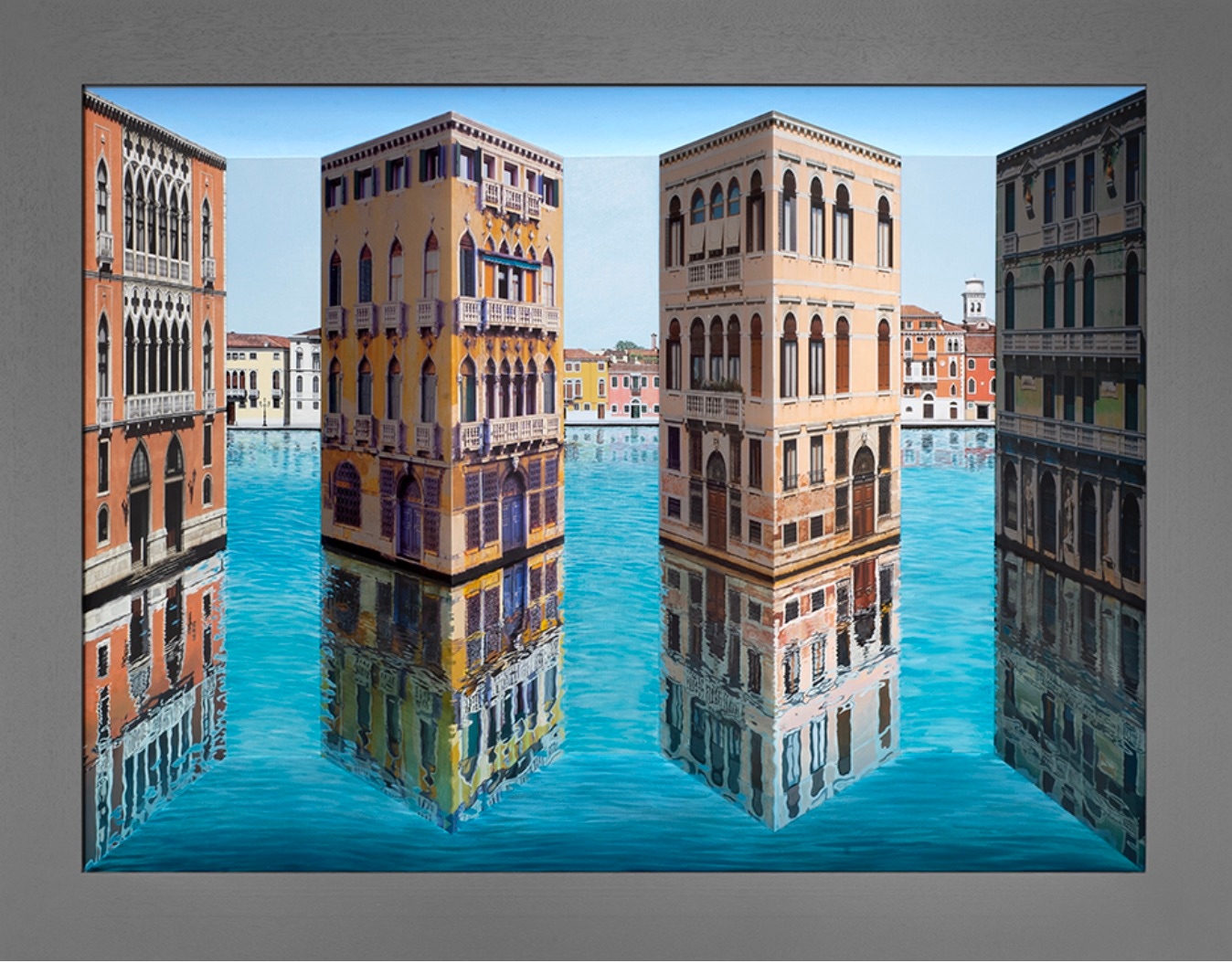 How would you describe your sense of style?
Somehow I decided to wear suits and shirts and ties and shoes, conventionally enough, when I was about forty. My many suits have been made to measure by David Chambers since then. I have got summer linens and cottons, and winter worsteds and tweeds. I often choose with David strong designs, and interesting weaves and colours. For shirts I patronise Comme des Garçons, I like Rei Kawakubo's eccentric and creative designs very much, they are imaginative and varied. My sense of style is not eccentric but subtly original I hope.
What are your favourite items of clothing?
My favourite items of clothing include braces – I rarely wear belts, I find I am tied in the middle by a belt, braces make me stand up straighter.  I like to always have in my pocket a patterned handkerchief from Lock's, the hatters of St James'.  I wear the same gold toe woollen black socks all the year round, and when exercising in trainers. I wear my trainers when working but shoes when I go out. I like John Smedley woollen woven waistcoats with buttons. I always have my sleeves rolled up if I am not wearing a jacket.  If it is cold I wear a Homburg or a woollen Donegal tweed flat cap from Kevin and Howlin of Dublin, and a scarf and gloves. I like my nightshirt from Murphy's of Ireland.
How do you use clothing as a medium of expressing your personality?
What I wear is essentially conservative in design but with colour and imagination in cut and material.  My personality is the same, largely conservative in manner and behaviour. But I have imagination in the cut of my wit, and my material (as the comedians call their scripts) is often clever and out-of-the-way.
105 New Bond St, Mayfair, London W1S 1DN