Barbanera: Moving forward by reflection
Reaching an important milepost in their wondrous journey, Barbanera give some of their Americana trademarks fresh twists, whilst the highly anticipated suiting is the epitome of the hedonistic and progressive style nature of the 1970s.
Barbanera continue to be the well-respected and popular black sheep of the industry. In fact, their position and influence in the vernacular of artisanal menswear is set to soar further. This year marks their 10th anniversary, and in true Barbanera style they're celebrating their thrilling-yet-poetic journey with their most eclectic and ambitious collection to date. Co-founder and creative director Sergio Guardi once told The Rake: "Moving forward sometimes means a step back". In a normal year – to decode this statement you'd correlate it to their modern style inventions that originate from the greats of historical culture. Kerouac, Cash, Eastwood and Hemingway are all titanic names that spring to mind. But in a milestone year and in respect to the previous two, they've chosen to be reflective in order to move forward. Considering the American West is a symbol of freedom, they've not only produced a collection bearing many of their American flavour trademarks, but they've been photographed in carefully scouted and pertinent locations. Native American sherpa trucker jackets can be seen roaming downtown Los Angeles, whilst their classic-yet-badass suits and knitwear flourish against the backdrop of the scenic Badlands of New Mexico. To be precise, the areas of Taos and Ghost Ranch have been chosen. And in keeping with the theme of freedom, Ghost Ranch is a poignant spot. It was the home and patch of rocky landscape that gave American modernist artist Georgia O'Keefe the freedom to paint what she saw and felt. Such were the strengths of these feelings she once said: "It's my private mountain. God told me if I painted it often enough I could have it."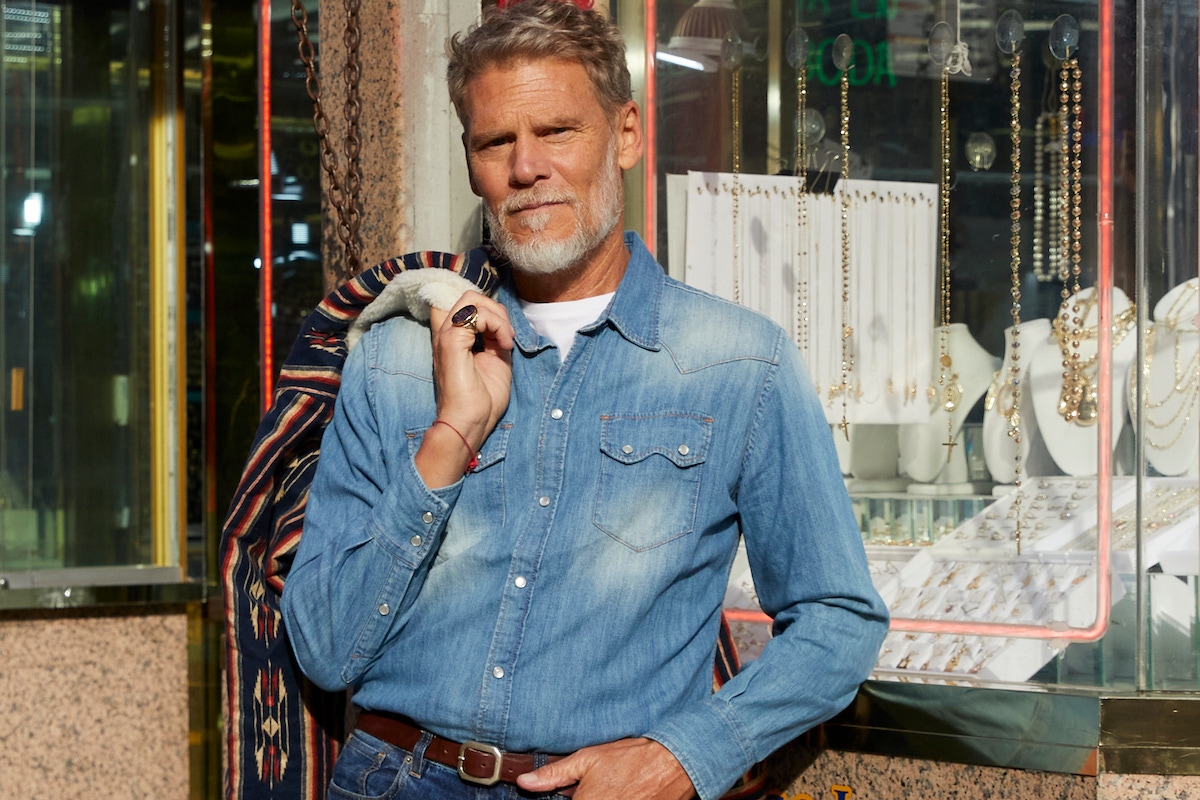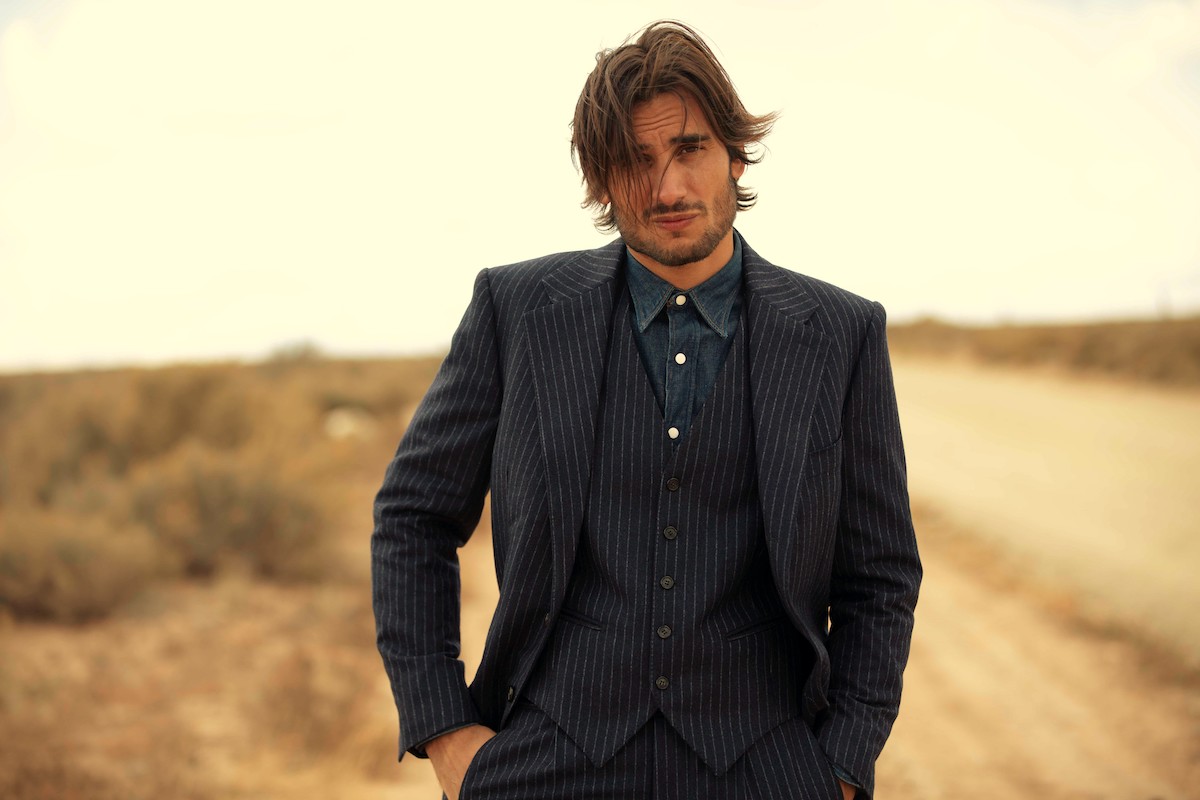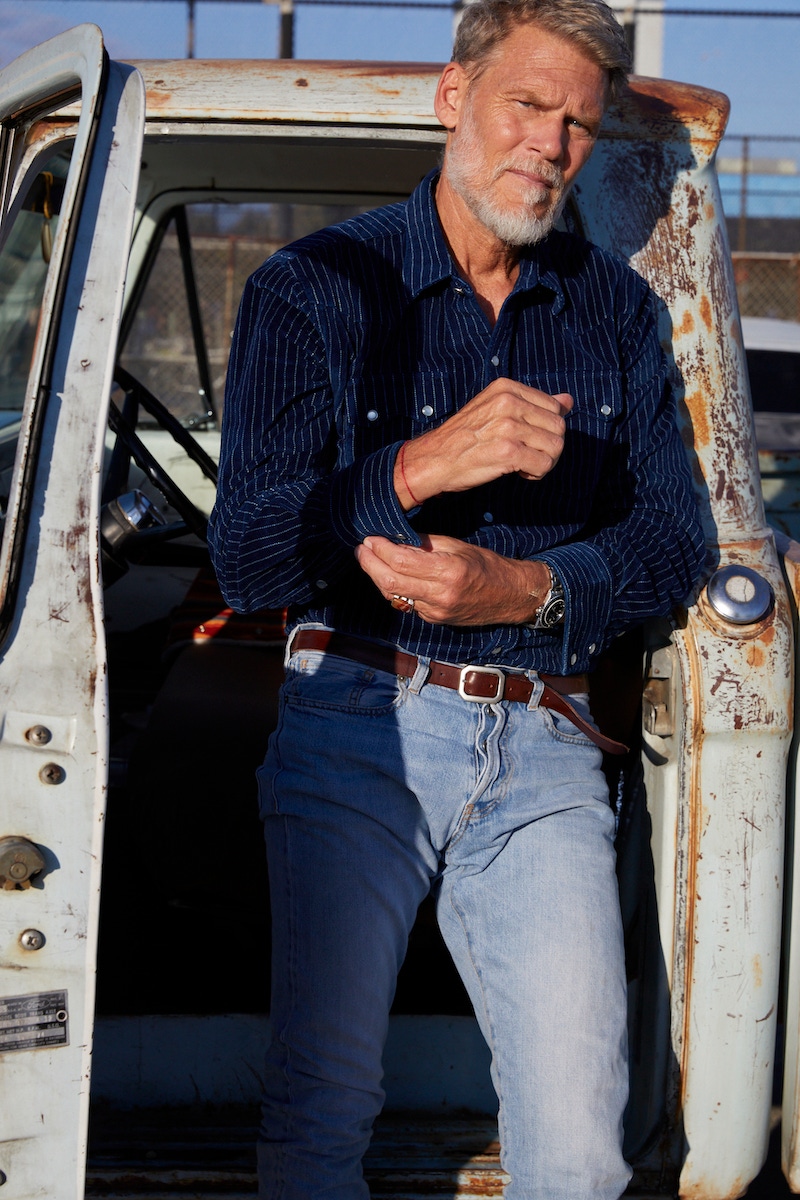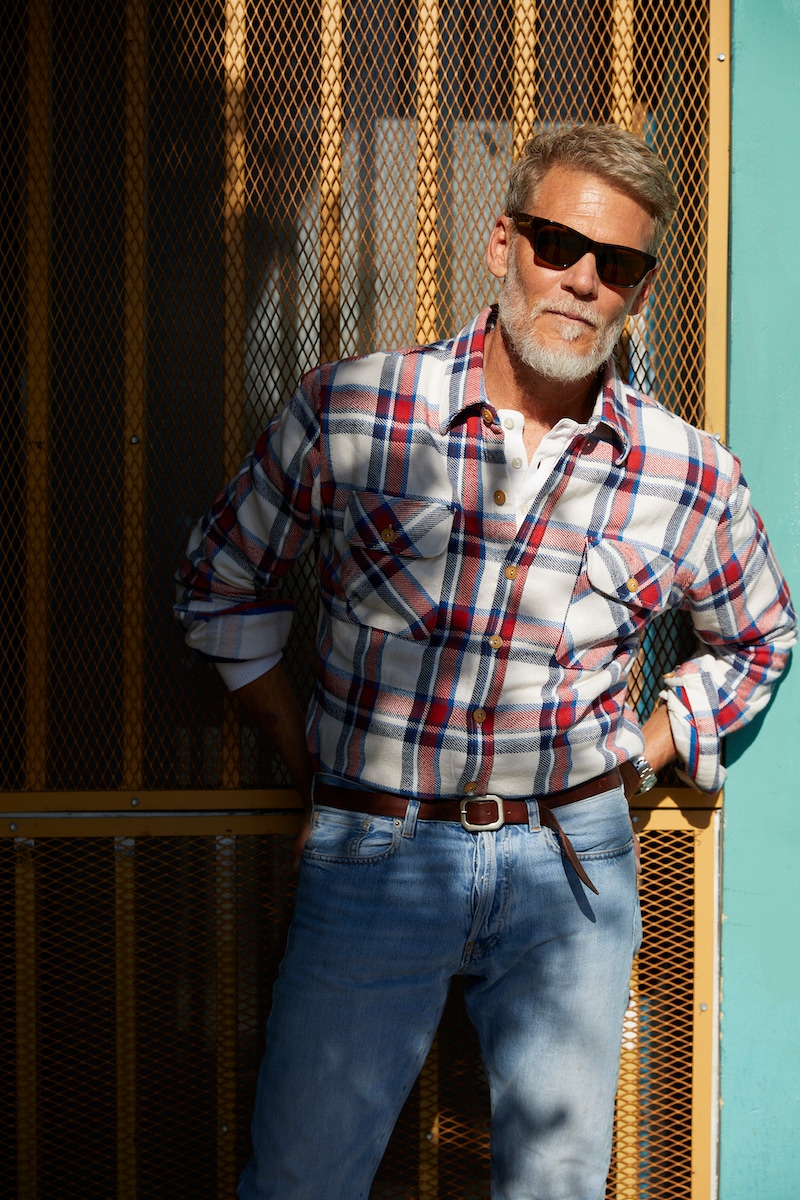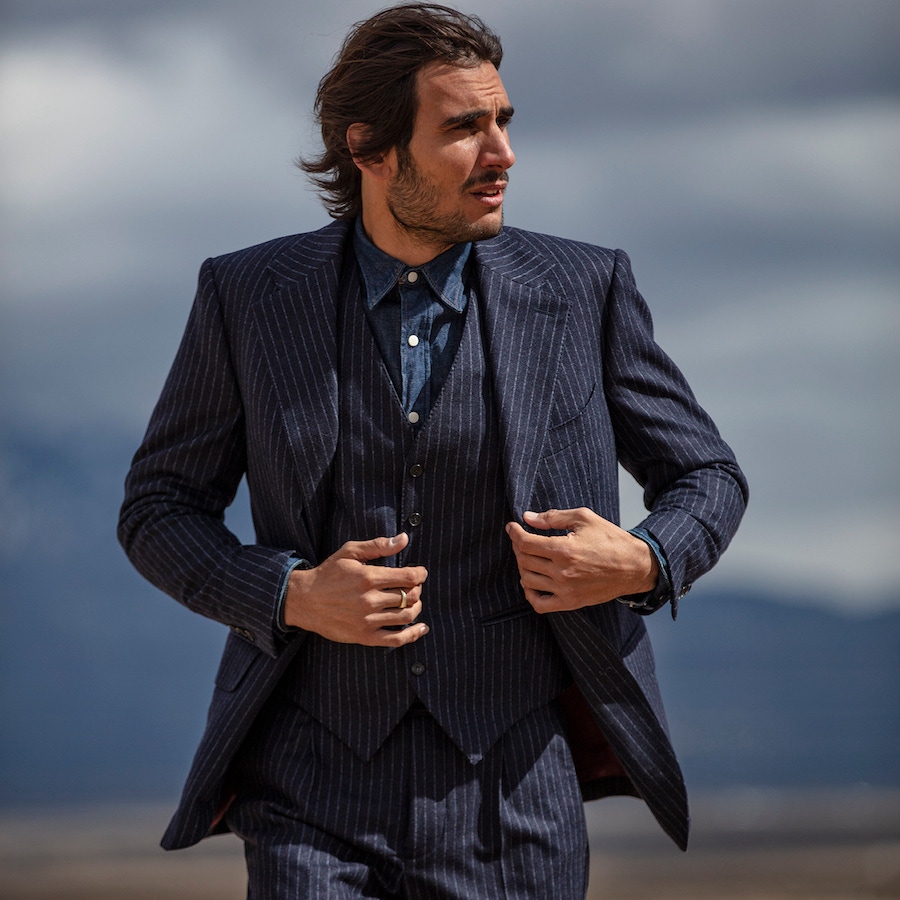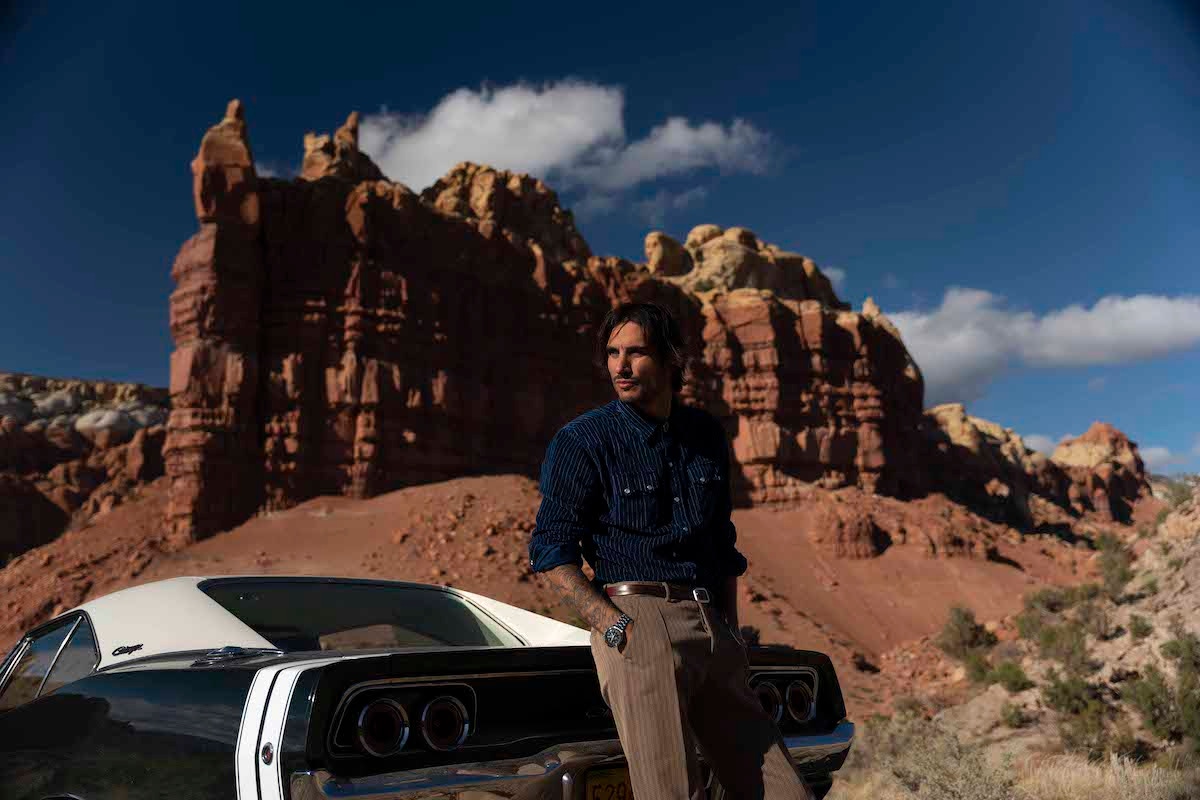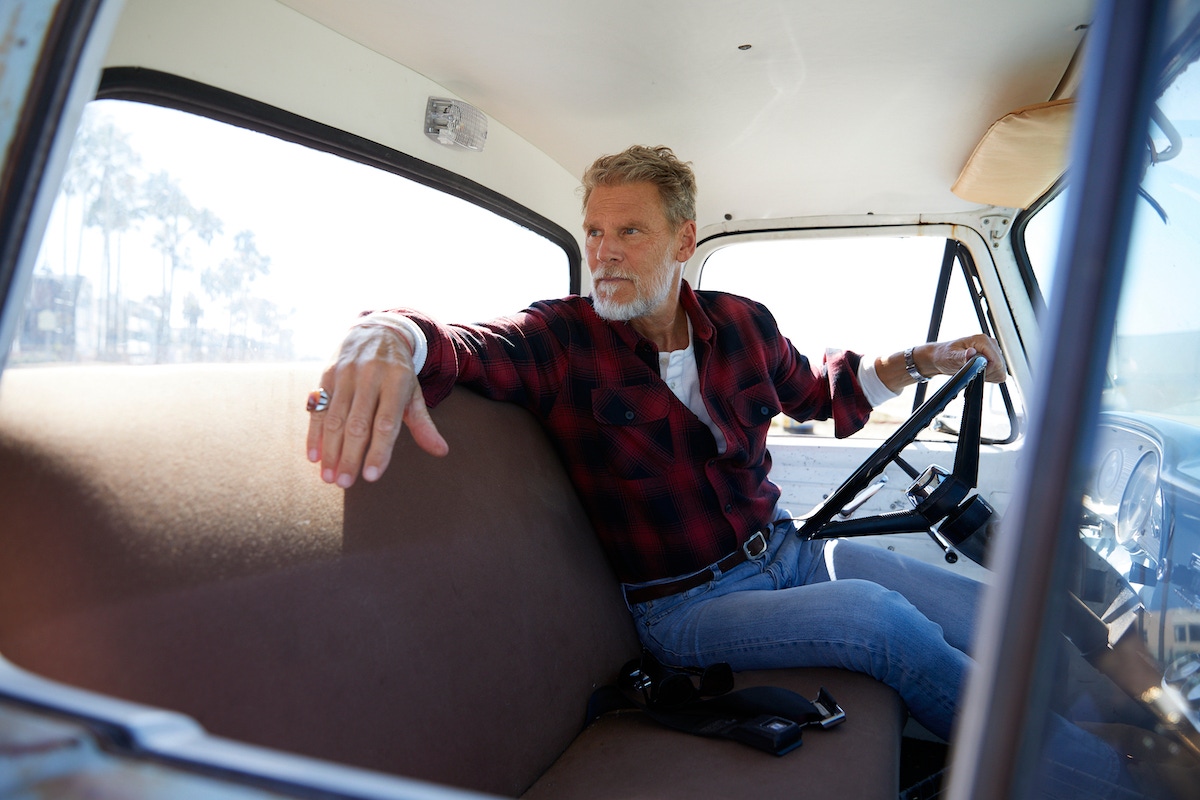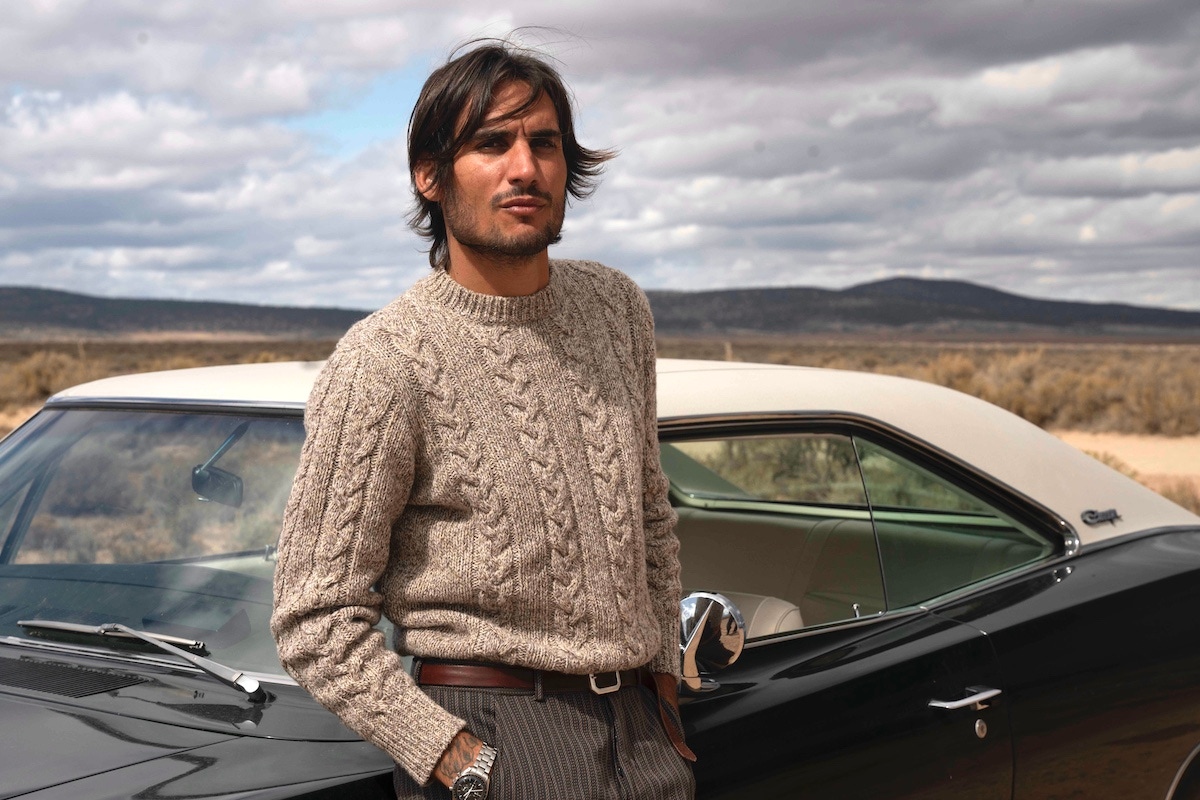 Fusing Italian tradition with their own free-spirited design quirks, Sicilian brothers Sergio and Sebastiano and their partner Alessandro have forged a brand ennobling a myriad of true cultural reference points. And unlike some other brands, they dig a lot deeper to unearth the truth. It is why they found themselves in the vicinity of Taos Pueblo – a historical building inhabited by Native American's for centuries. Ruben A. Romero, the current governor of Taos Pueblo is often pictured wearing a manta (blanket-like cloak) with a native pattern. Resembling the authentic motif of these cloaks, Barbanera have created a truly special Japanese corduroy Native American sherpa trucker jacket. Lined with a super-soft plain sherpa for style and comfort, its point collar and buttoned chest pockets give it an old school edge. Best worn with the firm's Bandito jeans, boots, and FDP Western shirt, this one-of-a-kind trucker jacket which comes in either a bud red or bud blue is a must-have to inject some fire into your winter jacket armoury. Nowadays, the Western shirt is embraced with real verve in Europe. It is largely thanks to Barbanera, whose FDP design is an exemplar of how the firm has carved out their own niche by expertly mixing Western-inspired apparel into a European framework. The western-style shirt in corduroy carries particular emotional resonance for the founding trio. On the topic Sergio recently told The Rake: "One in blue was the first garment we produced when we decided to step away from being a shoes-only brand. It quickly became one of our most iconic staple pieces." In light of it being their 10th anniversary it is no surprise to see Western shirt iterations feature prominently. Made in a pure "sartorial way" by skilled custodians in Italy using authentic Italian corduroy, their FDP shirt is a great example of their creative nous when it comes to bring different elements together. Featuring customized Western pockets, mother-of-pearl snaps and original "Southwest" concho buttons, which are made in the USA, the shirt is not short of high-end Americana design details. Alternatively, you can enter rare territory by opting for this design in the fabled Wabash fabric. Thought to be older than denim, it was introduced in the USA around 1840, and used by rail workers. Its pinstriped pattern is actually the result of dots in line, made by drops of starch on the indigo Japanese fabric. Rarer still due to the limited quantity produced, you will have to act fast to get your mitts on the wondrous brown Japanese corduroy "Native American" Western shirt. If you prefer more autumnal tones, the FDP shirt is offered in both a dark green and light brown corduroy, whilst the heavy checked Japanese cotton shirt in light brown and black is a Western masterpiece, and another desirable option.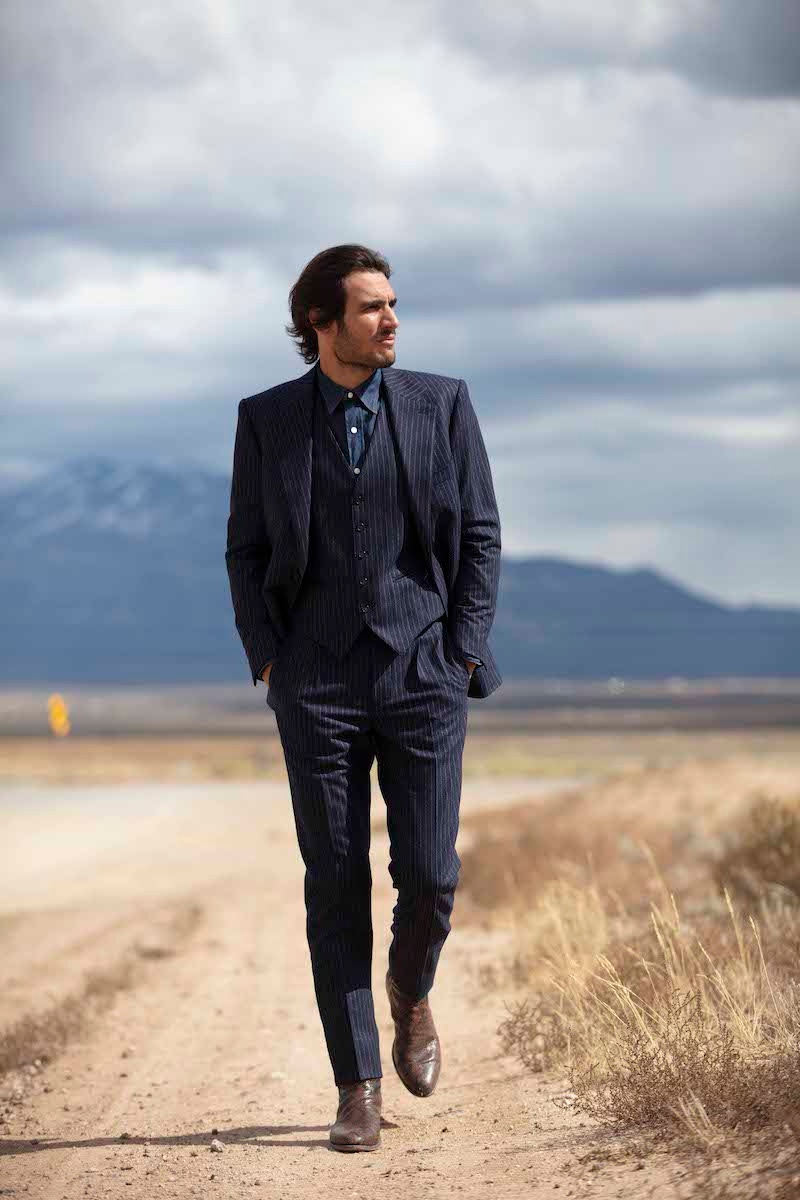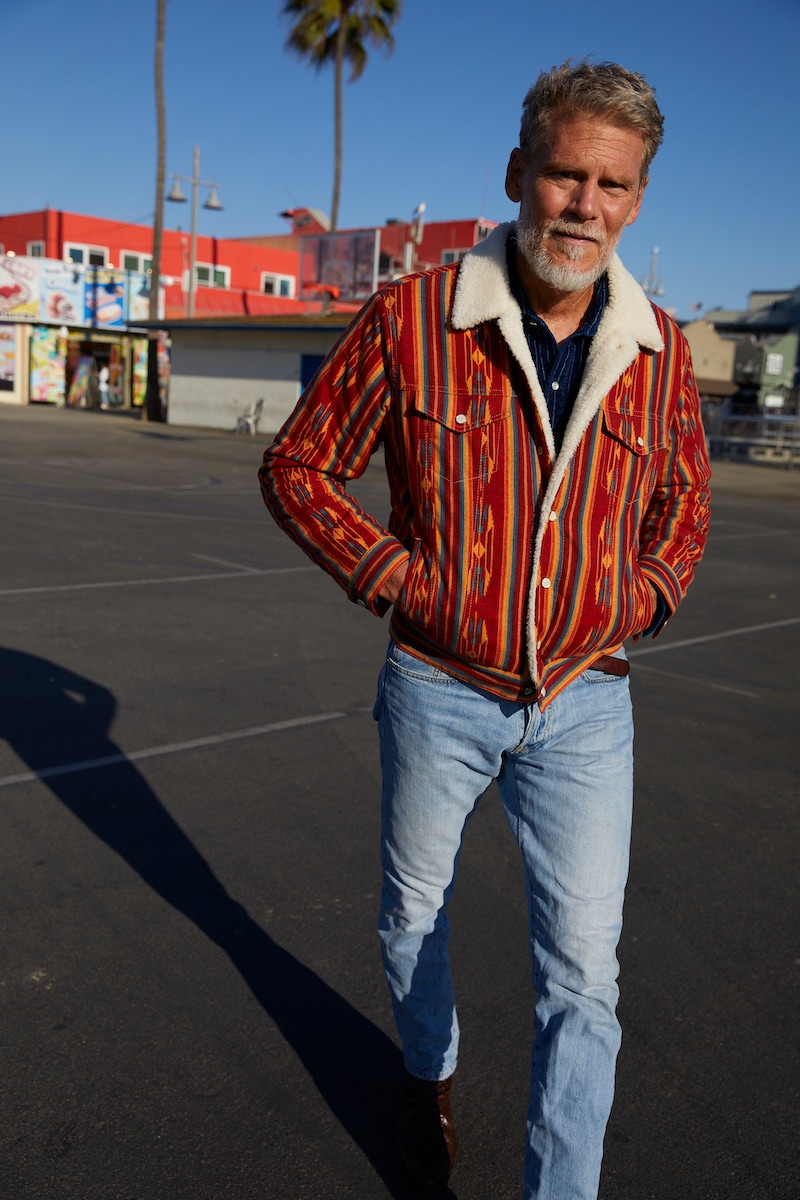 Amongst their winter additions are two kaleidoscopic fleeces. Sergio says: "If you think it's just another fleece jacket well, you're out of line". Deliberately made to be reversible, you can either wear it on the plain side or for a touch more rockabilly panache the "hairy" side. Featuring a strong zipper and two large side pockets on both sides, this Gitane fleece is proof in the pudding that fleeces can be downright cool. Named after Dean Martin, the unfeasibly charismatic entertainer and giant of style, their pure Italian cashmere turtleneck sweaters are casual and chic. The advantage of a sleek sweater is that it remains flawless underneath a tailored jacket, and if you decide to emanate Sergio's rock 'n' roll side it neatly tucks into a pair of high-waisted suit trousers. Eric Clapton used to don a very similar look, often incorporating a pinstriped vest over a shirt or rollneck jumper. Featuring customized metal buttons, Barbanera's Jesse vest beetles out that rock-dude image that Clapton was so revered for, whilst its pinstriped pattern and two front waist pockets supply the Western elements. Any one of the VBC wool Stone Free flat-fronted flared trousers could be paired with the aforementioned garments and with any one of their Cash boots for a truly badass '70s look. And for the hedonistic dandies out there, look out for the psychedelic Calvin floral Japanese corduroy vest.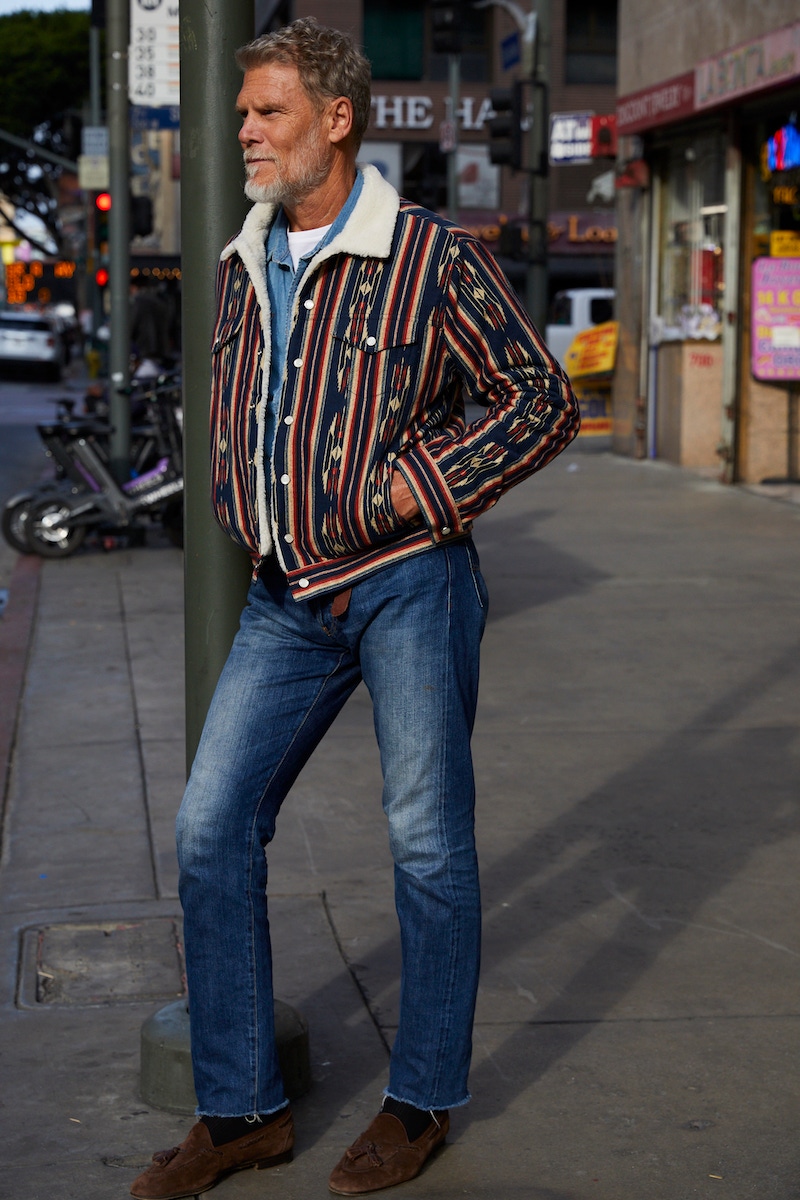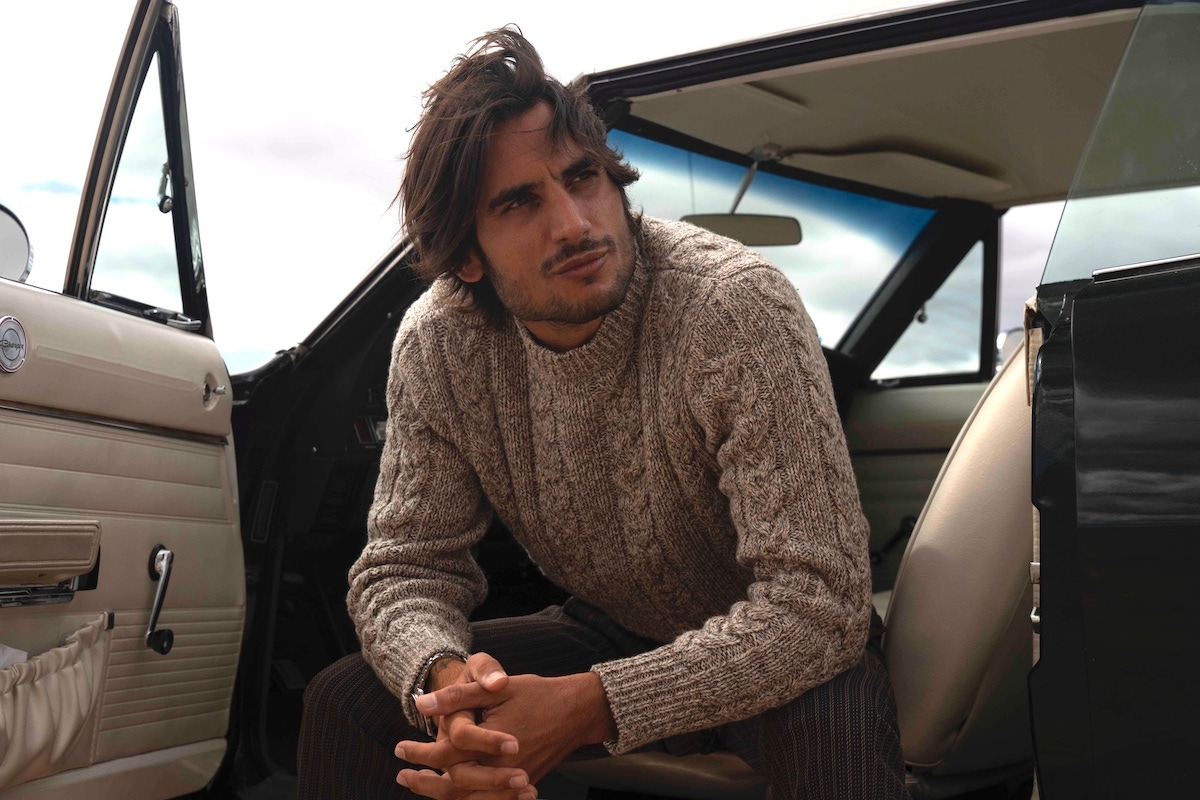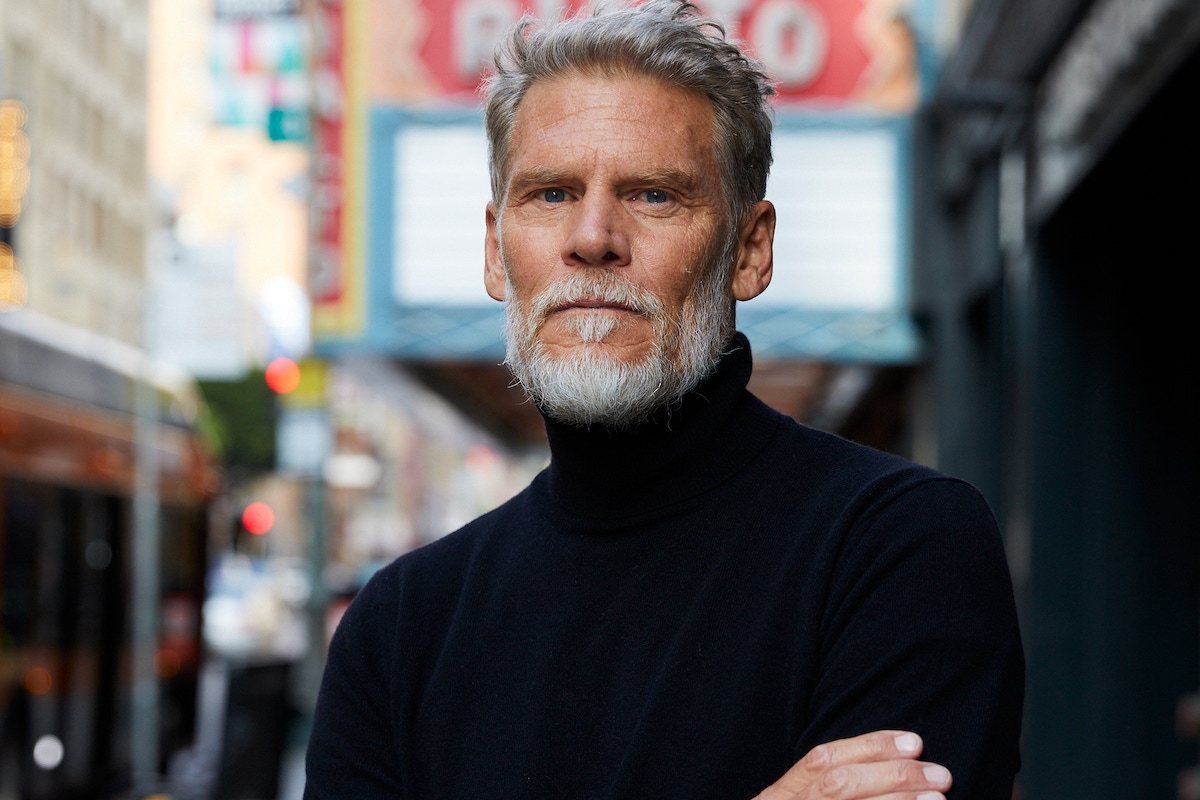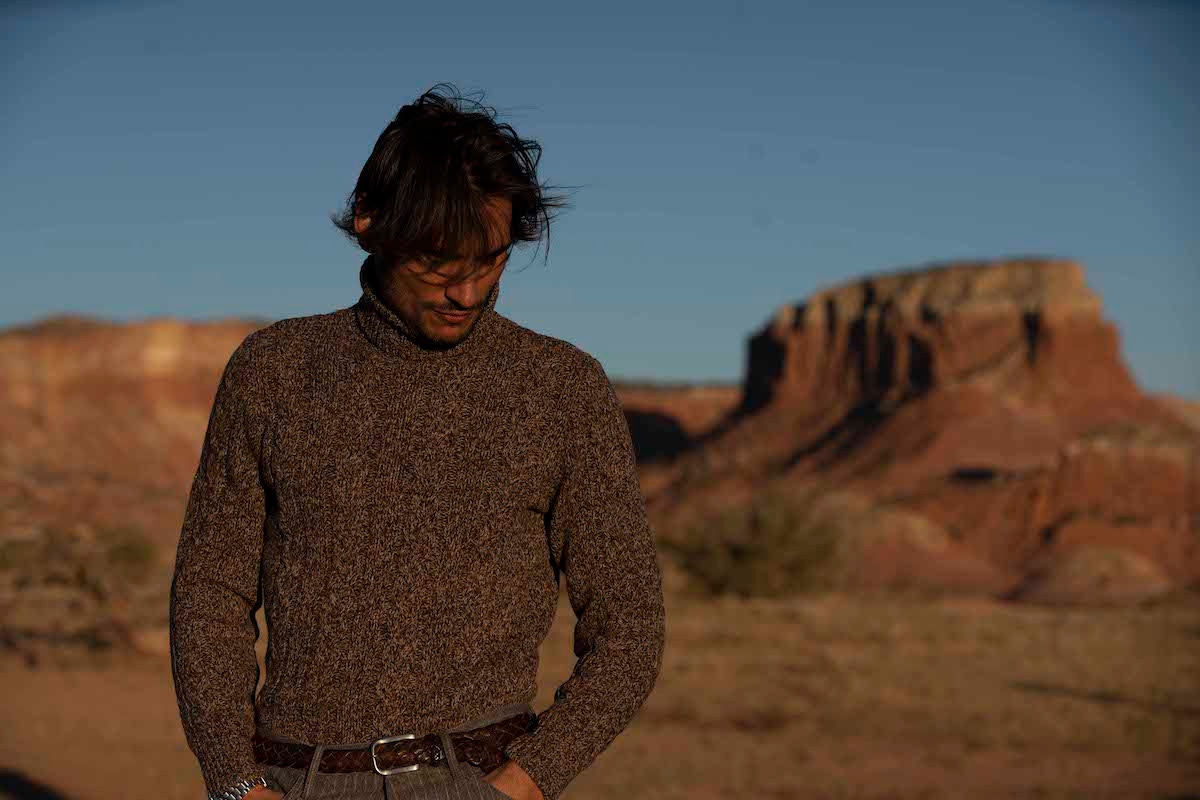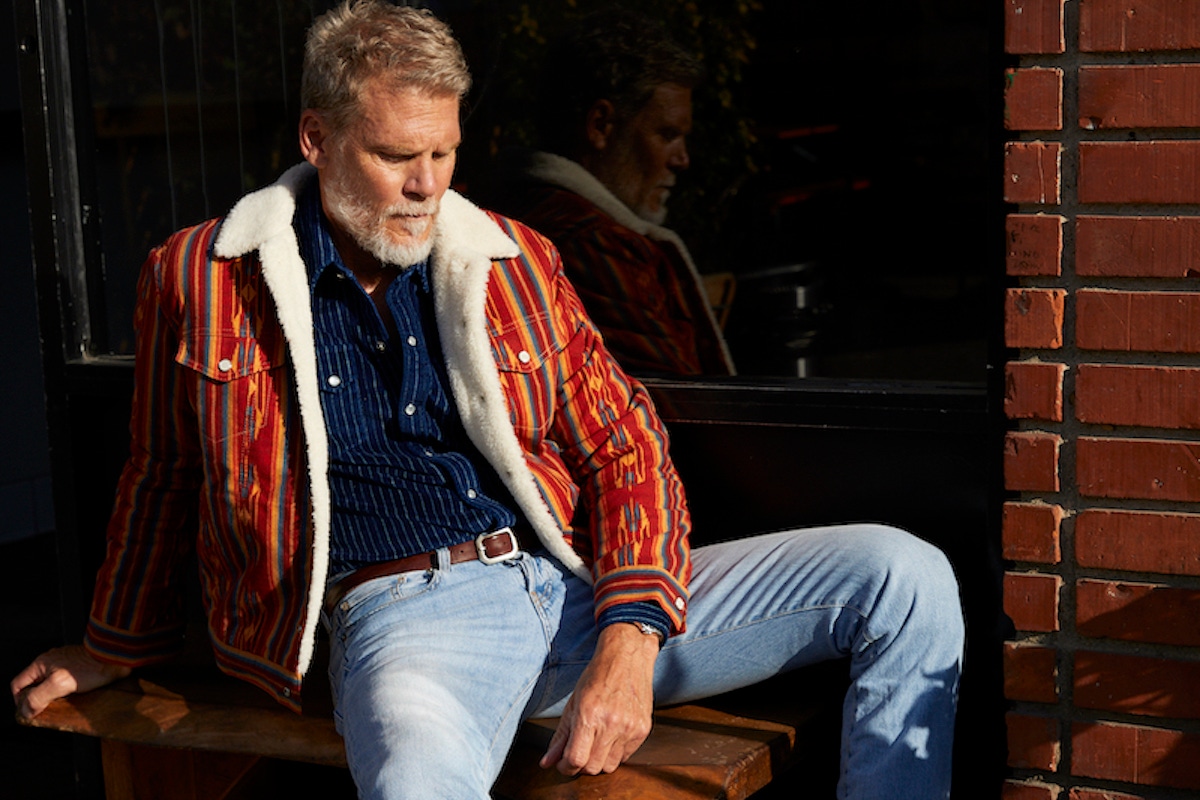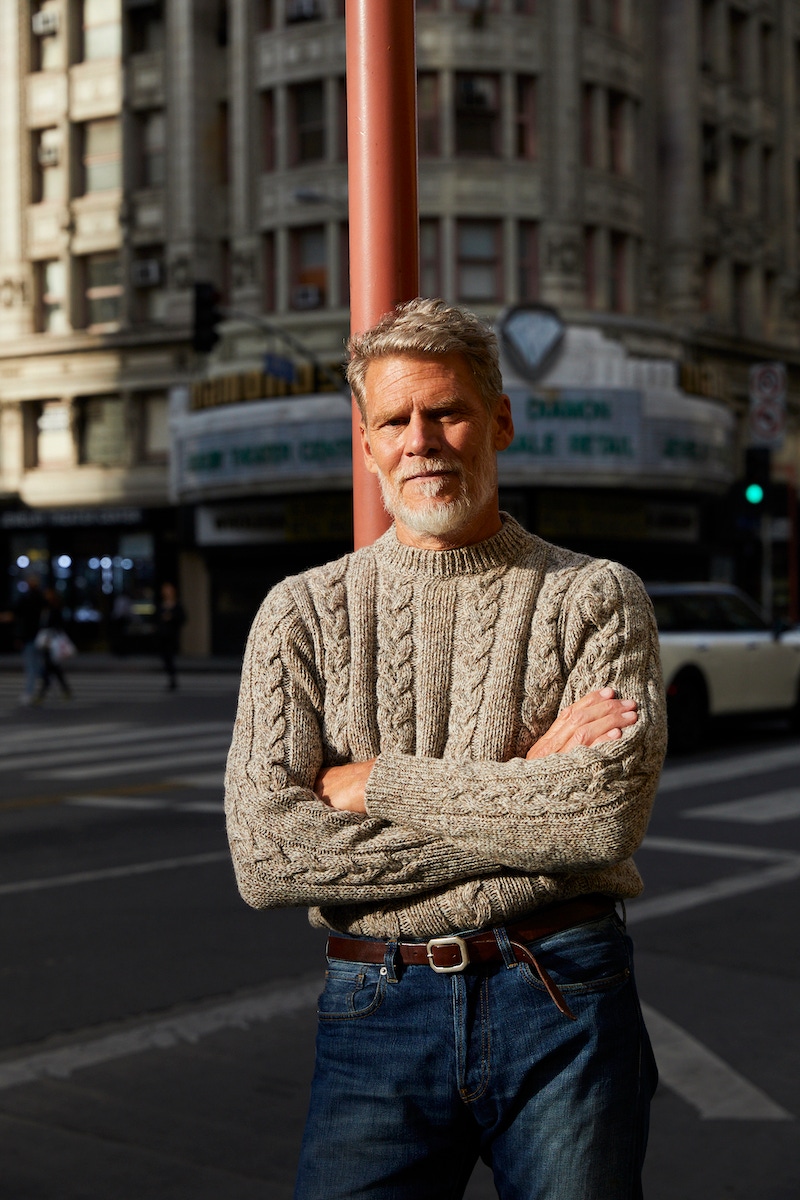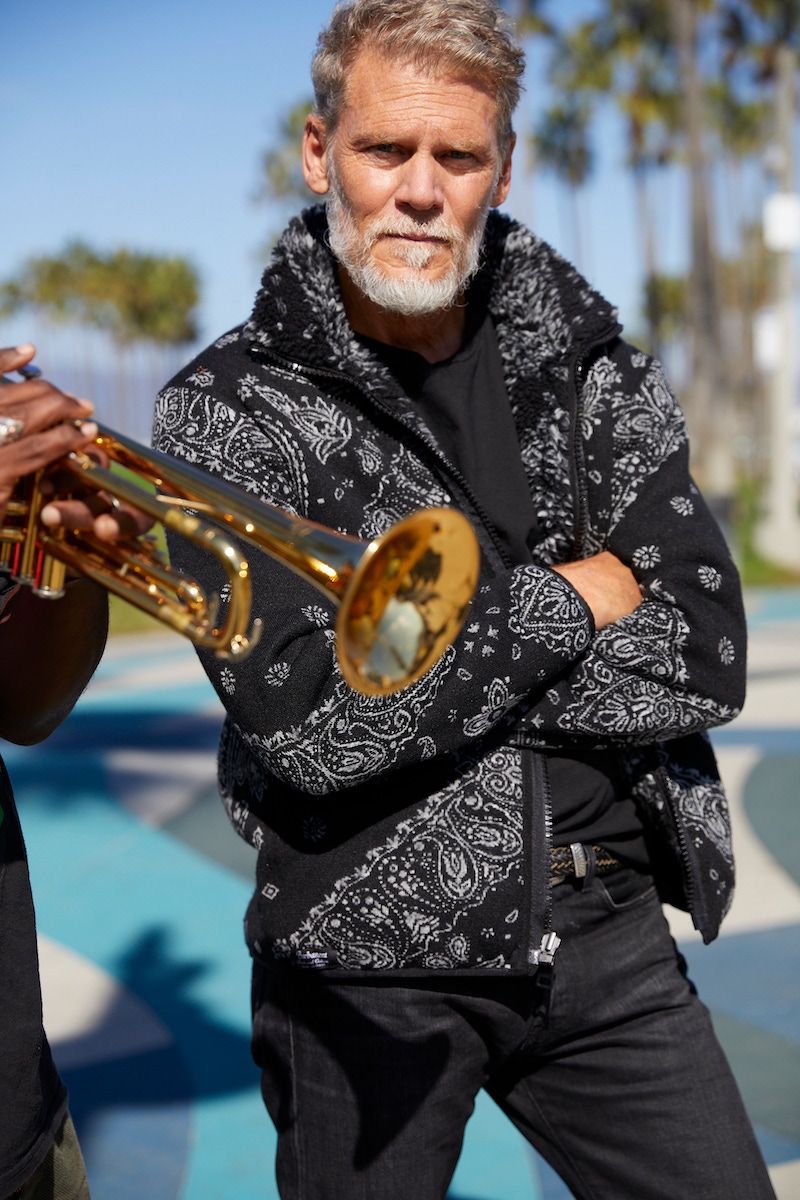 In most regions of Europe, the frost has really started to bite. It's handy to have at least one very warm sweater. The issue with finding this type is that they're often too bulky and made from mediocre fabrics. The Kirk cable-knit sweater eliminates both of these hitches. Made from 100% Italian Merino wool, it feels incredibly luxurious – an attribute that allows it to seamlessly perform under tailoring. It's a combination that would serve you well in the workplace this winter, and so would their updated versions of the Augusto workshirt. Like some of the Western shirts, Barbanera picked a high-quality and rare Japanese heavy cotton for the workshirt, giving it the right credentials for both the outdoors and confines of an office. With the masterful incorporation of suiting, their collection brilliantly explores and embraces the different dimensions of being a gentleman. They continue to be louche rule-breakers with the way they style the suits, but it must be reiterated, that with the tailoring rendered in personally selected VBC wool, and fully-canvassed, they follow the good old rules of Italian tailoring. Like the rest of their collection, they are classic items, but given a healthy dose of Barbanera attitude that champions "truth and culture".