Beach Smarts: How To Look Elegant in Resort Wear
This summer, ensure your beach wear is on point, with The Rake's handy guide to getting it right.
Embarrassment is arriving at a beach in the unfortunate three-part sartorial surrender that is: an old t-shirt, baggy shorts, and flip-flops. All while the smartly be-loafered French or Italian locals lounge around like cover models in their slim-fit shorts and linen shirts. If you grew up away from beach resorts, the former was once probably you. Thankfully, things have changed over the last few years, with dressing well at the beach becoming 
de rigueur
regardless of where you are from. Today's beaches, from Forte dei Marmi to Copacabana, are filled with savvy gentleman giving resort wear as much consideration as they would picking outfits for a ski-trip or weekend break to New York.
The Rake
couldn't be happier. Not least because this writer was one of those misguided board-short slobs in the past, but because the revitalisation of well-made resort wear harkens back to a simpler time, when dressing for the beach meant actually making some effort. The pieces we have selected should carry you from your morning dip to the dinner table – hopefully a journey so brief, you can still hear the lapping of waves while you eat. Adhere to the following style rules and you'll avoid looking like some washed up flotsam and jetsam.
Rule #1: Buy Proper Shorts
The most fundamental element of resort wear is the toughest to get right. When we say proper shorts, we mean well-made, above knee length, and in a tailored or slim fit (the wide legged trend hasn't crossed over from trousers). Plain colours are always the safest, most elegant of options, and develop into a workhorse piece that can be worn on or off the beach. Brands to look out for include
Ripa Ripa
,
Onia
, and
Frescobol Carioca
to name but a few (check out our full range of swimwear
here
), while
Coast Society
and
Hemingsworth
provide a variety of delightful Picasso-pastel, nautically inspired options if you want to inject some vibrancy to your shorts. Neapolitan tailoring house
Rubinacci
has designed swimwear that evokes Sean Connery in Jamaica, or Delon in the film
Plein Soleil
, with a convenient drawstring waist to loosen after a heavy meal. Footwear of choice would be a pair of
Manebí
espadrilles.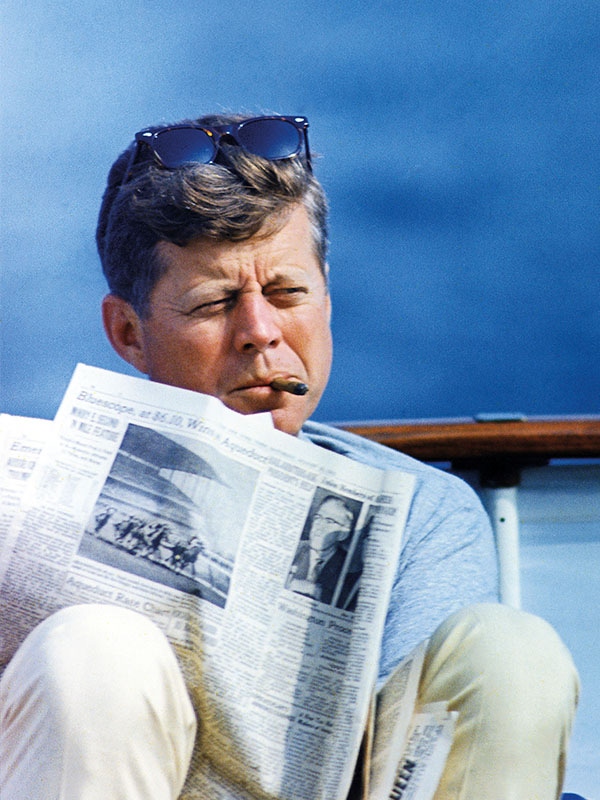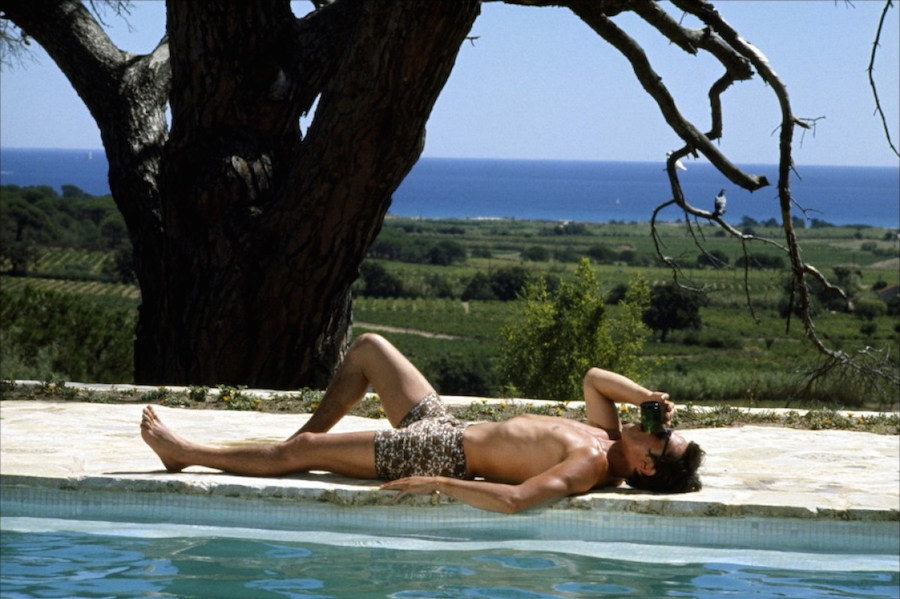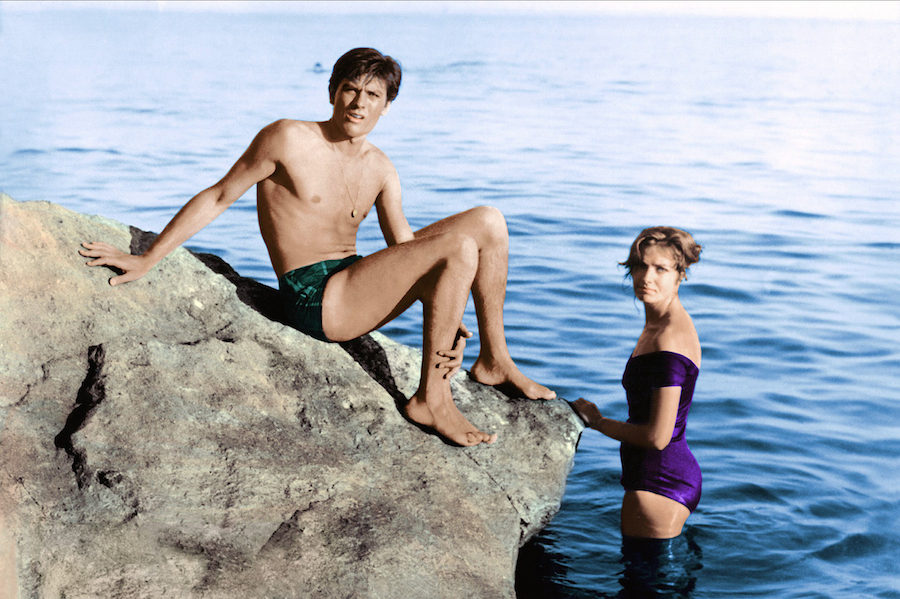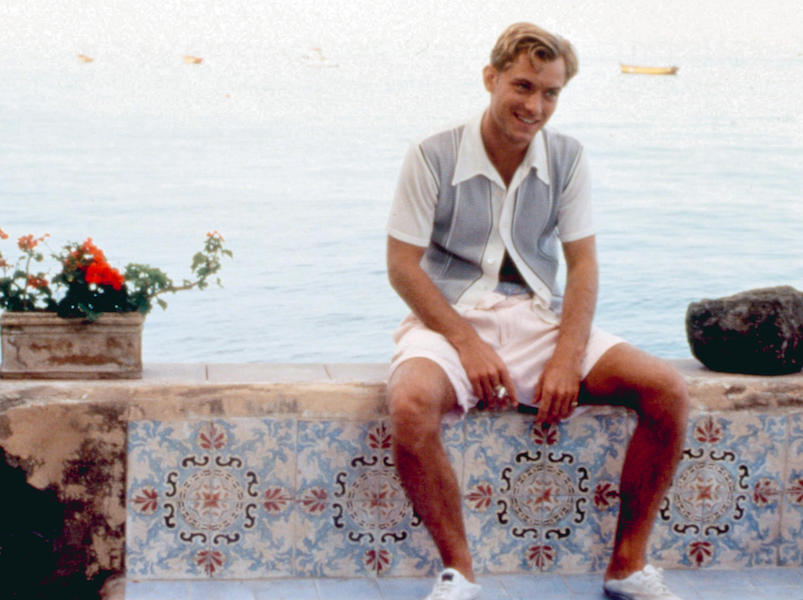 Rule #2: Express Yourself
'I am', you might declare, 'anything but plain'. In which case, we would direct you to the many tasteful patterns available on
The Rake
- all as expertly-crafted as their neutral cousins, but more likely to make you stand out. Whichever motif you pick, your shorts are best thought of as the foundation of the outfit, paired with plain tonal shirts and shoes. Unlike previous years, floral designs, like those by
Calabrese 1924
are in (avoid going full-Magnum PI with a luau shirt) – and bold, but gorgeously tonal examples by the likes of British brand
Far Afield
, and French veterans
Vilebrequin
(
take a peek at this popular camo pair)
prove you look unique without taking yourself too seriously. We particularly like
Frescobol Carioca
's collection, straddling the line between elegance and playfulness; paying homage to the energetic, engine-chested Carioca culture of Rio de Janeiro. Time for a caipirinha.
Rule #3: Love Your Linen
Every man should own at least one linen shirt - preferably two, and possibly three - all in varying colours and styles. Few things are more joyous than eating with sand between your toes. Linen shirts are beach-appropriate (cooler and more breathable than cotton), and look charming when worn to the resort restaurant – their sun washed, ruffled texture emitting carefree, rakish confidence. A wisely picked camp-collar version, like
this one by Far Afield
,
should set you apart. It evokes sultry, rum-soaked nights in Havana, and will carry you from the beach towel to white tablecloth the moment an appetite is worked up. For pure elegance and utility, the classic long-sleeve linen shirt works perfectly.
Stenströms
of Stockholm (a city you would not normally associate with resort wear) have designed a range of unfussy, typically Swedish minimalist pieces. We particularly like this striped,
slim-fitted shirt
with luxurious mother of pear buttons - an option that works with shorts in the daytime, and with a jacket and beaded bracelet (like those by
Niayala
) if you've scored a date for the evening. Go on, undo a couple of buttons and roll up the sleeves. It's your holiday, after all.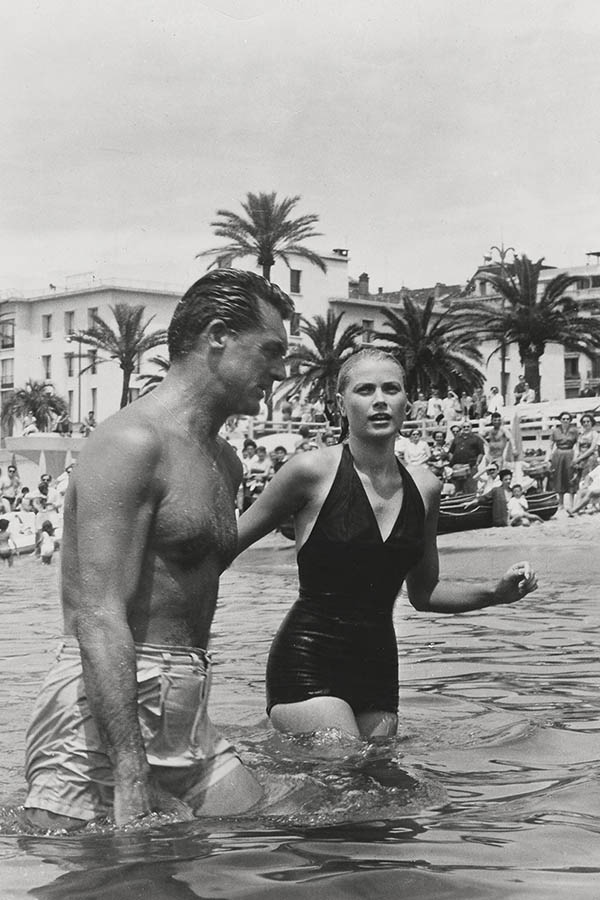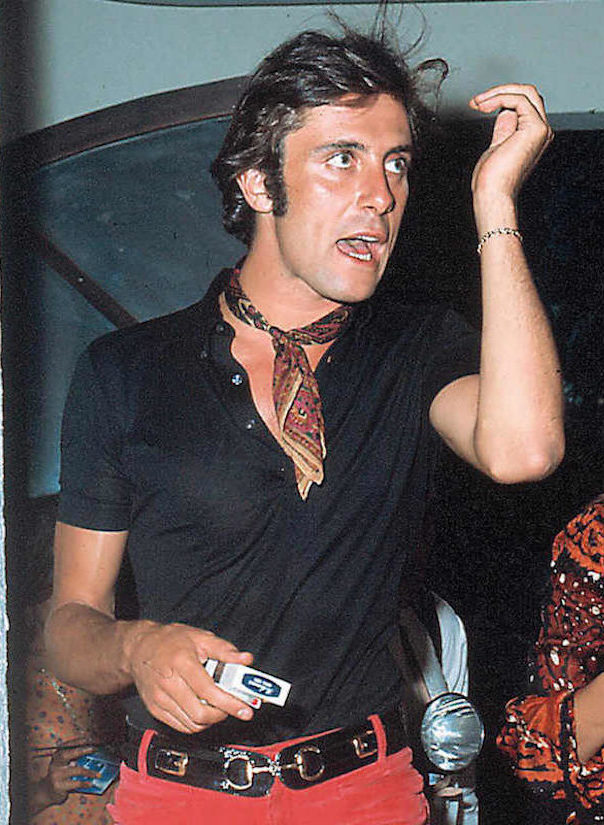 Rule #4: Accessorise Accordingly
Once the reserve of shaggy-haired backpackers, beaded bracelets are appearing more and more on the wrists of considerately-dressed gentleman at the beach as a statement piece. Did you know that
Niayala
's handmade bracelets have their roots in spiritualism? They are the real thing; providing a chance for expression – no two are exactly the same - while keeping you zen, and also serving as an ice breaker by the pool. ('Oh this?'). You will undoubtedly require a pair of sunglasses. Our position has been clear in the past: keep it classic. In the pursuit of seaside elegance, the right glasses - like these tortoiseshells by
Kirk Original's
, or
Oliver Goldsmith
's smoked lens Lord frames - embody that mid-century confidence without being garish; like a lot of the reflector, fluro products currently on the market. Kirk's and OG take inspiration from icons of the sixties (particularly Michael Caine and Nicholson). Timeless, but there's something particularly different about them - oh yes, each pair are handmade in Britain. You will need a pair of quality sunglasses for three reasons: 1) To protect your eyes from harmful UV rays; 2) to hide traces of a long night at the tiki bar; and 3) because they make you look ridiculously cool. Which, if we're completely honest, is the philosophy underpinning beach style in the first place.
Rule #5: Channel the Usual Icons
If still in doubt, look to the icons of the past. You begin to notice, while hanging out in these resorts, that the prevailing beach staples have little changed over the last fifty years. People, young and older, are still wearing brown deck-shoes and camp-collared shirts – trying to live their romantic notion of what going on holiday was (and in many ways is again). It seems that half a decade since the golden age of menswear (Delon; Mastroianni; Caine. Need we continue?) not much has changed. Nor should it. Get inspired and work with your surroundings. If you are in Long Island, lean preppy. Look at photographs of JFK relaxing on his yacht and build from there. In the Amalfi Coast, embrace the tailoring details that elevate a humble pair of swim shorts to the Italian philosophy of
La Bella Figura
. But most importantly, have fun. There's nowhere more acceptable to act like a film star than by the beach; swinging in a woven hammock, cocktail in one hand, a copy of
The Rake
in the other. Bliss.