Begg for The Rake: The Camouflage Cashmere Square
Introducing a unique collaboration with Begg & Co. of Scotland - the ultimate contemporary cashmere producer - available now exclusively on shop.TheRake.com.
Cashmere. It is by any measure the king of luxurious natural fibres, an esteemed and precious material championed by purveyors of elevated menswear the world over. Even so, in recent years it has become steadily more difficult for cashmere producers to secure top quality raw fibre, primarily due to reduced demand for cashmere globally and the ever-encroaching requirement for cheaper materials for mass manufacturing. To find producers who, in such a tricky climate, nonetheless go the extra mile to create cashmere garments of a truly superior quality is particularly up-lifting. For this reason, when last Pitti Uomo, The Rake had the time to catch-up with unparalleled Scottish cashmere weavers Begg & Co., we knew immediately that we had to work with the company to create something which best represented its commitment to the finest quality. Thus, the Begg & Co. for The Rake Cashmere Camouflage Gentlemen's Square was born. A 'gentleman's square' is essentially an enlarged pocket handkerchief, designed to be a versatile and more summery alternative to a full-length scarf - it performs the role of a simple scarf draped around the neck, just as easily as it does that of a neckerchief or cravat - making this a playful and rather chic alternative to the conventional necktie or scarf. What's more these squares have been produced in Begg's 'wispy cashmere' quality – arguably one of the finest renderings of spun cashmere yarn on the planet. Named for its feather-like quality, it takes the form of a supremely soft, lustrous and lightweight breathable woven cashmere with a very light nap and glorious sheen. The cashmere is in fact so fine, that normally it would break under the tension of a loom. To get around the problem, Begg coats the spun yarn in a soluble glue-like solution to strengthen it during the weaving process, before gently washing the solution out of the woven material afterwards.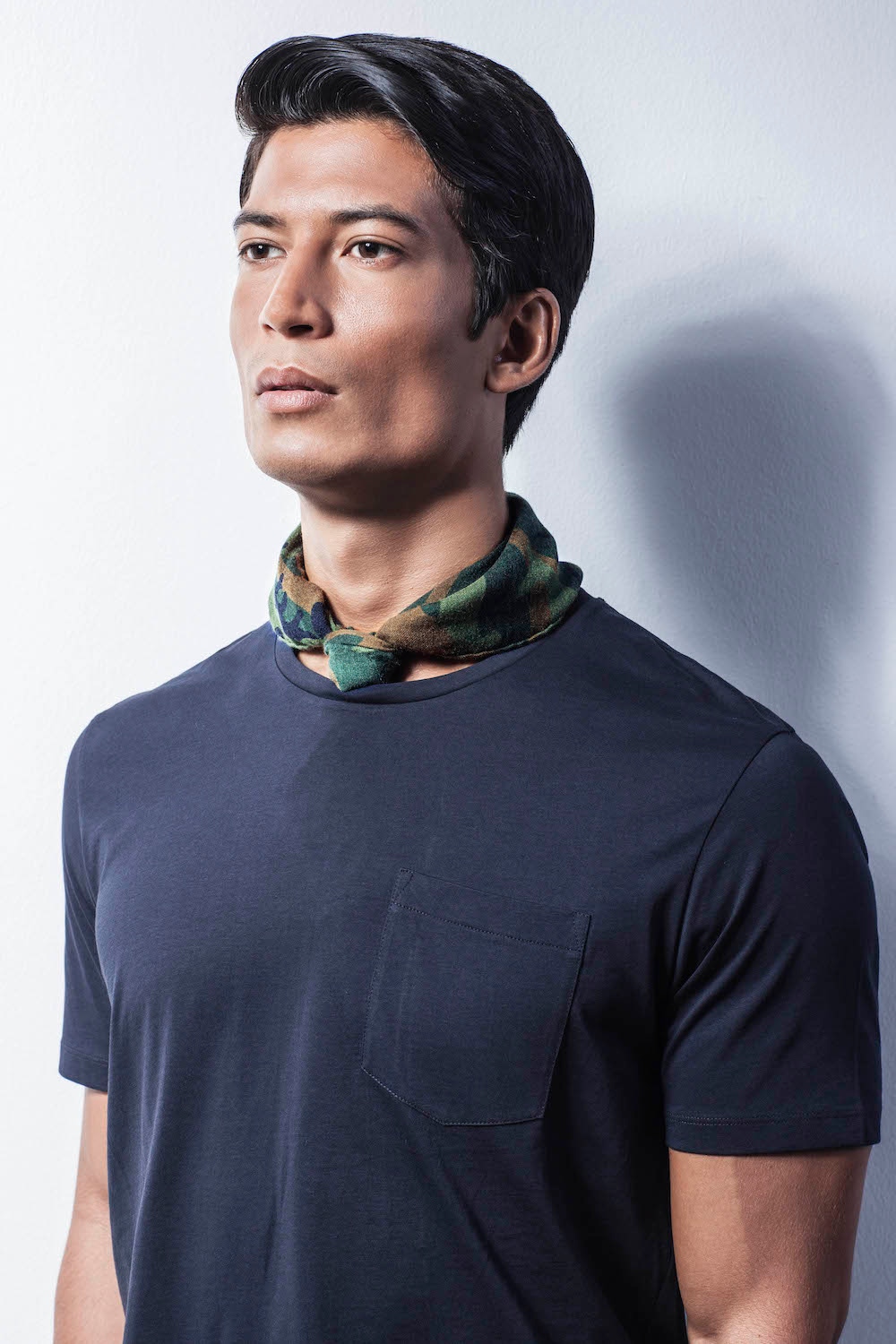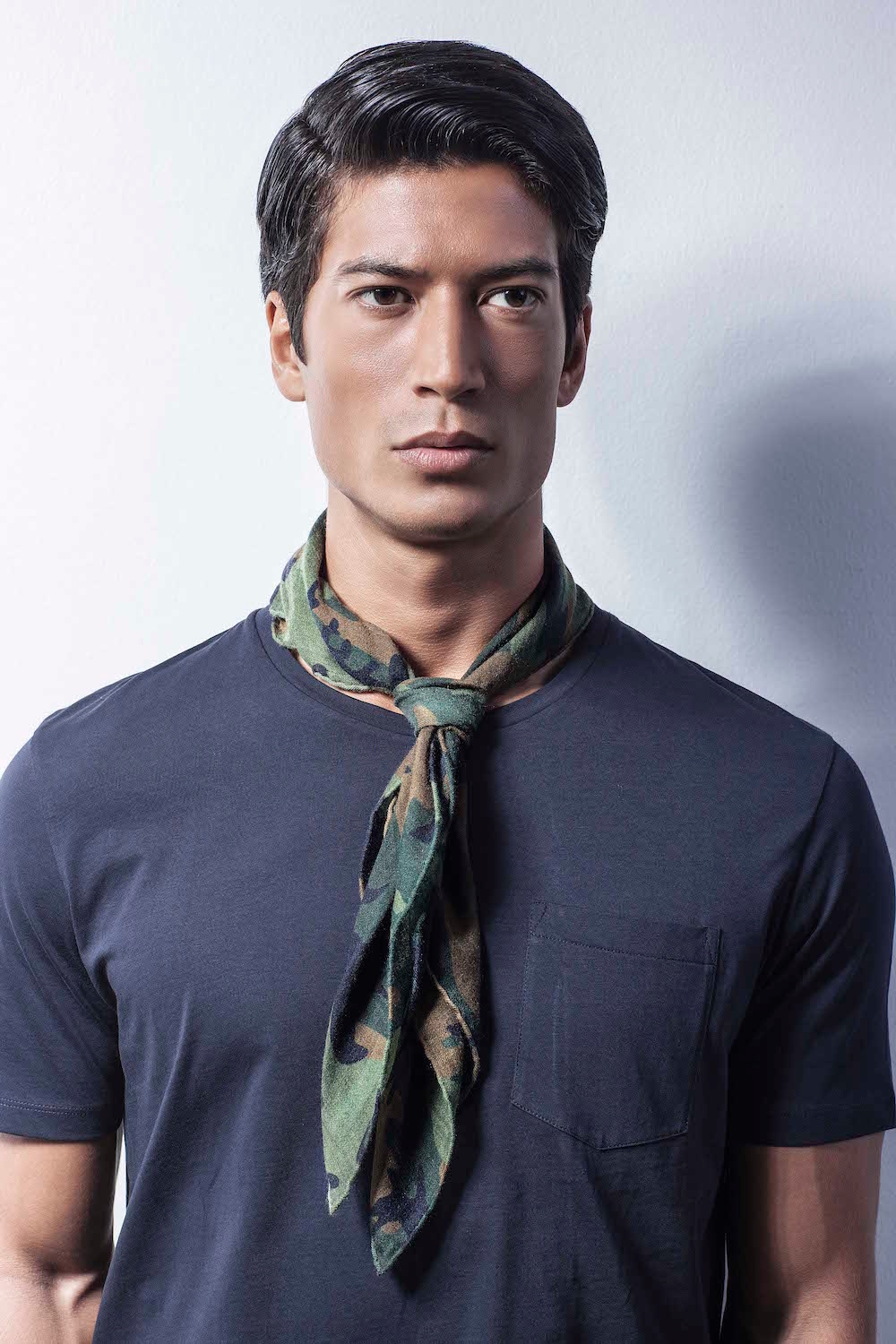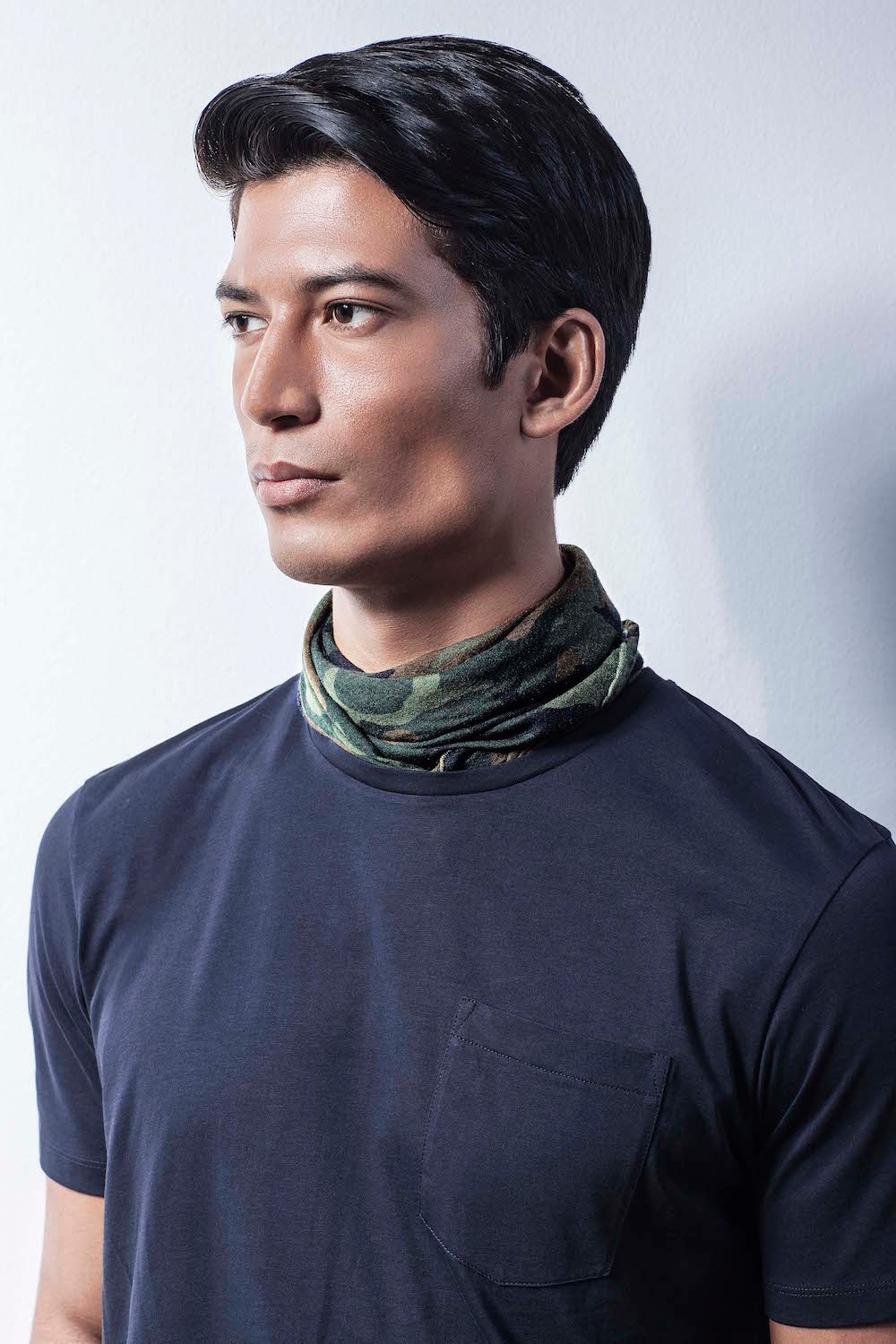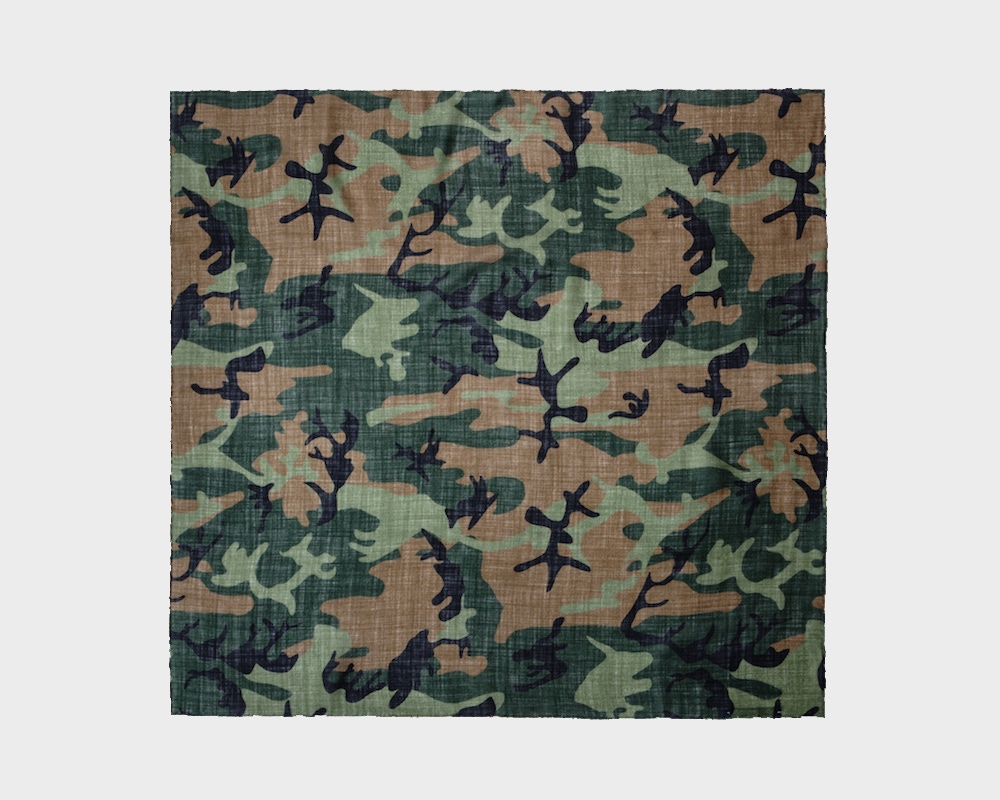 So superior is the result, that some five miles worth of wispy cashmere yarn is woven into every Begg scarf. It's a world-class innovation, and it reflects the company's uncompromising commitment to its craft – the production of the finest cashmere on the planet, which nonetheless remains practical and easy to wear. And of course, the decision to create these squares in a unique execution of iconic military green, brown and black camouflage was quite deliberate. This design is completely exclusive to The Rake, and it perfectly embodies the synergy between Begg's deeply traditional commitment to quality, heritage and craft, and the company's modern, innovative and driven approach to cashmere weaving. Camouflage has, in recent years, totally transcended it's utilitarian identity, to become the cult-pattern of choice for the high fashion world; it now represents a very
a la mode
, subversive sartorialism which we at The Rake greatly admire. Finished with beautifully hand-rolled edges, these squares are designed to be your go-to piece for the summer season; a practical, yet fun neckwear essential, capable of emboldening any outfit, be it classically inspired or street wear. Only ten have been produced, and we hope that readers will find them as beguilingly luxurious and yet as versatile as we do.
https://youtu.be/gqd6QvZXrLA