Sir Ben Kingsley: Tender is the Knight
Sir Ben Kingsley's combustible blend of sensitivity and strength makes it impossible to ignore his work. From where does he draw such presence and potency? The answer lies in the darker fringes of human experience.
A choice nugget of Kingslian folklore takes us to 
Sir Ben
'
s
 childhood, and a small cinema in Salford, Greater Manchester, about 100 miles south-west of his birthplace near Scarborough. The movie unfolding before the young 
boy then named Krishna Pandit Bhanji is 1951
'
s Never Take No for an Answer, a tender fable about a nine-year-old war orphan, Peppino, who walks 100 miles south to Rome so that the Pope might heal his beloved, sick donkey.
Sir Ben, speaking in Los Angeles before the photos you see here are captured, 
picks
 up the story
:
"
The last shot of the film is the little boy leading his donkey into a shaft of light coming into the chapel, by which time I was reduced to a bundle of tears. It was so beautiful to watch that redemptive gesture on film. After the movie the cinema owner saw me in the crowd and lifted me up in his arms
and shouted, 
'
It
'
s little Peppino, it
'
s little Peppino
!
' 
Physically I looked very like him. It was just an extraordinary afternoon. I
'
m sure that it was 
the
 life-changing moment.
"
Fast-forward almost seven decades, and the latest chapter 
of
Sir Ben Kingsley
'
s career is unfolding in 
Perpetual Grace, LTD
,
 the American 
television
 neo-noir thriller that has drawn praise from some of the most critically parsimonious observers thanks to its ever-thickening plot, 
finely judged
 dramatic tension
,
 and stellar performances from a cast that also includes 
Westworld
'
s Jimmi Simpson, Luis Guzm
á
n (
Traffic
, 
Punch
-
Drunk Love
), Jacki Weaver (
Silver Linings Playbook
) and Terry O
'
Quinn
,
 of 
Lost
 fame.
Sir Ben is bristling with enthusiasm about the 10-part series. 
"
I would say, summing up all the ingredients 
—
 the writing, the directing, the camera positioning, the experience of discovering another actor like I discovered Luis Guzm
á
n, who was discovering me 
—
 I would say that
'
s it
'
s up on a pinnacle of experience for me.
"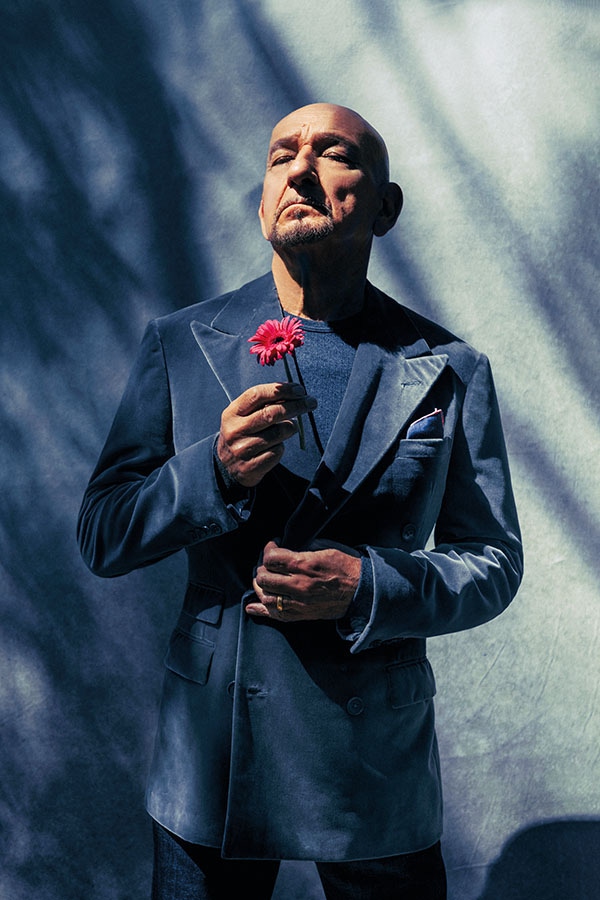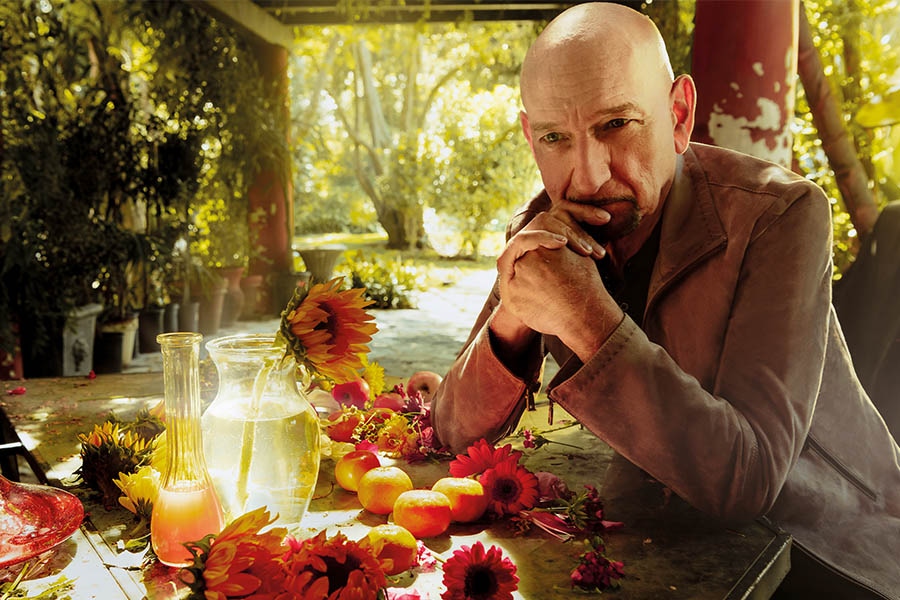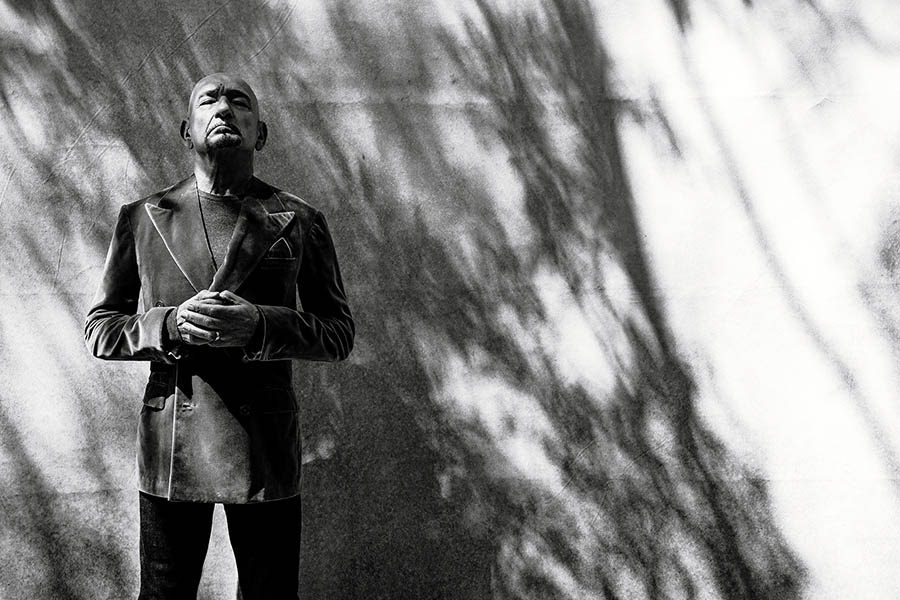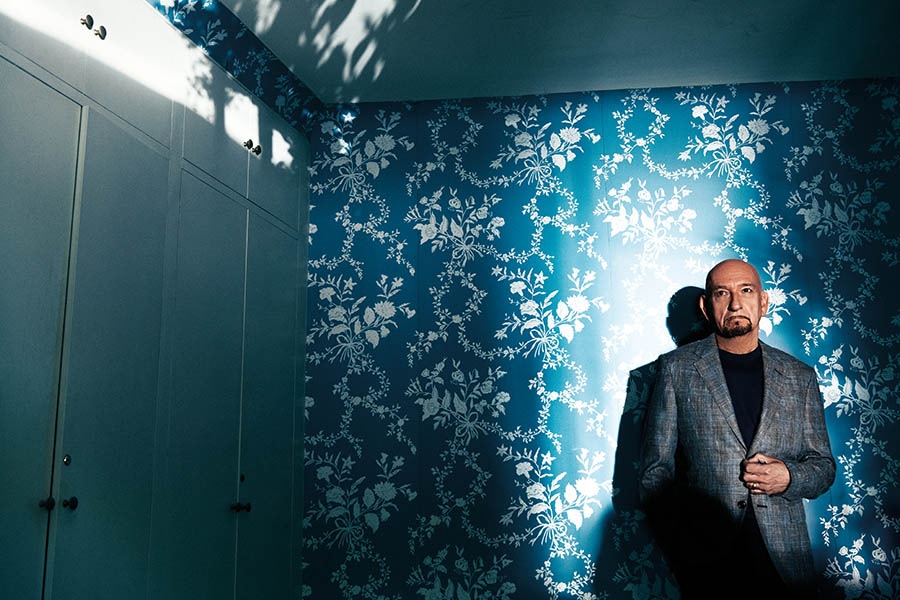 Created by Steven Conrad and Bruce Terris, the team behind 
Patriot
, 
Perpetual Grace, LTD
 is a 
Fargo
-esque tale of convoluted, often bung
l
ed criminality 
that
 takes place in the vast, foreboding wilderness of New Mexico. For the uninitiated, Sir Ben plays arguably his second
-
most terrifying character to date: Pastor Byron Brown, aka 
'
Pa
'
, a crooked, remote-America cleric who, along with his wife
,
 Lillian (Weaver), proves to be a more formidable antagonist than expected when two young men attempt to fleece his ill-gotten gains by kidnapping him. The plot-weave becomes more dense at an impressive pace (the show is no dip-in-and-out viewing), especially when, later in the series, Timothy Spall enters the scene as one of Pa
'
s childhood friends (
"
Tim and I do, as adults, pursue each other quite relentlessly,
" 
Sir Ben 
says, 
laugh
ing
).
And this, as you
'
ll concur if you
'
ve been as absorbed as we have, barely scratches the surface of a T
.
V
.
 series 
that
 is made for the post-box
-
set/Netflix binge-watching era. 
"
What Steve and Bruce have basically created, and what Steve
'
s directed and produced, is in fact a 10-hour film,
" 
Sir Ben says. 
"
It
'
s episodic, but when you stitch the episodes all together it
'
s quite seamless, and not every episode is a story unto itself. Steve has said that he
'
d rather like people to watch it in a 10-hour sitting. I don
'
t know how they conceive of the spider
'
s web of intrigue and interconnection and relationship. It
'
s a little bit like George Eliot
'
s great novel, 
Silas Marner: The Weaver of Raveloe
, the way the strands weave together and, in the last chapter, all connect. Such brave writing.
"
If you have been watching, you
'
ll have noted how deftly woven is the tapestry of Pa
'
s back story
,
 and how it led him to where he is today
,
 geographically and existentially. 
"
You see Pa
'
s arc in an extraordinary way 
—
 sometimes through a sequence of flashbacks, and sometimes through extraordinary soliloquies that he delivers about his past, his journey, his attitude to fellow human beings,
" 
Sir Ben
 says
. 
"
He poses as a preacher
,
 and one would think that the essential physical gesture of a man of the cloth is a man with open hands, whereas Pa enters the world with clenched fist. That is his psychological gesture
,
 but he
'
s managed to disguise that as the opposite.
"
You get the impression that Pa
'
s criminality is an end in itself rather than a means 
—
an un-righteous path 
—
 to riches. 
"
Knowing himself, and projecting on others how treacherous the human being can be, he succeeds in surviving as a hunter, preying on those in need of guidance, in need of succour, in need of advice,
" 
Sir Ben explains. 
"
He entices them into his flock by giving what seems to be very life-affirming, strong but tender advice
,
 and when he or she, the victim, is at their most vulnerable, he makes his move 
—
 he convinces the new recruit to his flock that they should in fact hand over their life savings to the church, to Pa, for their well
-
being, their safety and their benefit. Of course, that accumulates into people seeking revenge 
—
 against him or against his son, who they wrongly believe has absconded with their money. Not only is he preyed upon by his present, he
'
s preyed upon, as we see as the story is revealed, by his past.
"
Read the full interview in Issue 65 of The Rake - on newsstands 15th August. 
Subscribe here.