Blackhorse Lane Ateliers: Craft Denim
Tucked away deep in East London lies Blackhorse Lane Ateliers, an unassuming denim specialist producing some of the finest jeans in the land.
Blackhorse Road is not the most glamorous destination on the colourful spaghetti that makes up the London tube map. The penultimate stop on the northbound Victoria Line, it's grey and industrial – a far cry from the polished cool that many associate with east London. Head in the direction of Blackhorse Lane though and you'll be immediately greeted with a large mural, skillfully adorned across the side of an olive-painted, corner terrace house. It proudly announces, "Welcome to the home of people who make and create", and it's a sign of things to come, of what to expect from this modest stretch of E17. There are indeed many makers and creators dotted along Blackhorse Lane, including those based within the Blackhorse Workshop, a shared space where carpenters, welders and fabricators manipulate circular saws and build things with their bare hands – and people like me stare feebly in bemusement. More aligned with
The Rake
though, and situated only next door, lies Blackhorse Lane Ateliers, an intimate factory that produces arguably the finest denim jeans in the United Kingdom, and possibly the world. Yes, it's a bold statement. After all, how can a young, featherweight upstart from East London rival the heavyweight prize fighters of the USA and
Japan
? America's got the history and the big mills, and Japan famously took the US five pocket recipe and improved on it in every conceivable way, not to mention the innovative ways the nation has developed denim fabric itself. Whilst Blackhorse Lane is only just over a year old, it's manufacturing denim in a way that will please purists, yet with a number of subtle innovations at the core of the brand, there's plenty going on to attract clients who are interested in craft, yet might normally find the idea of spending £260 on a pair of jeans a baffling prospect.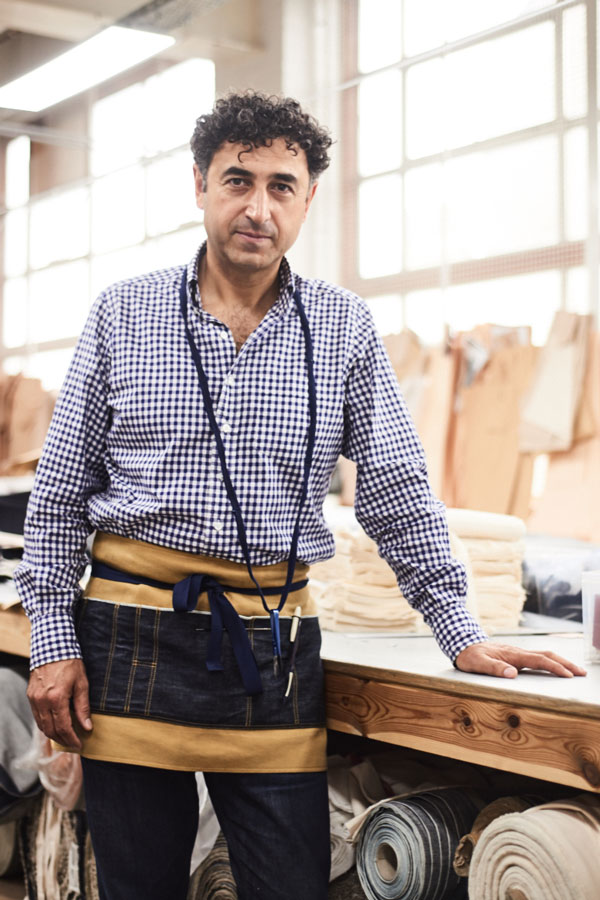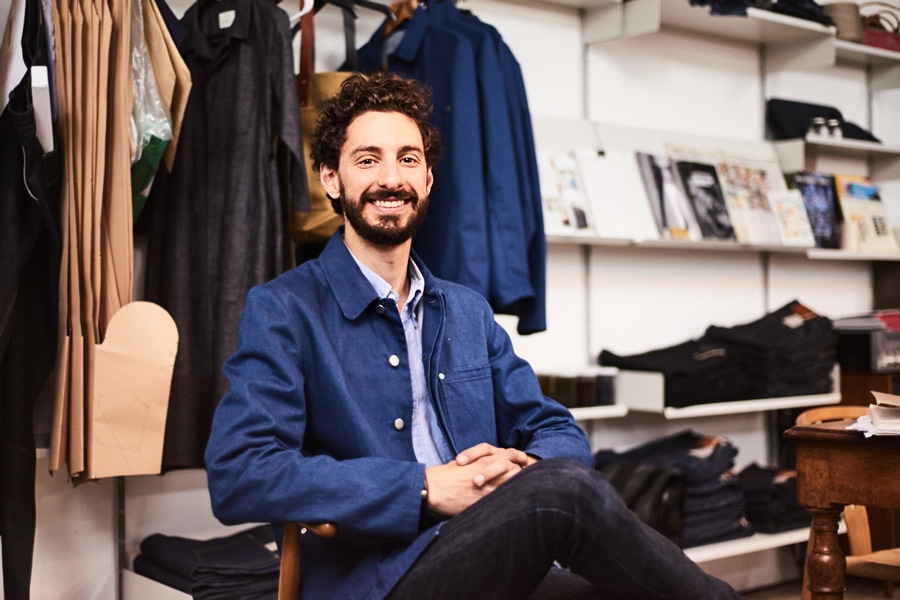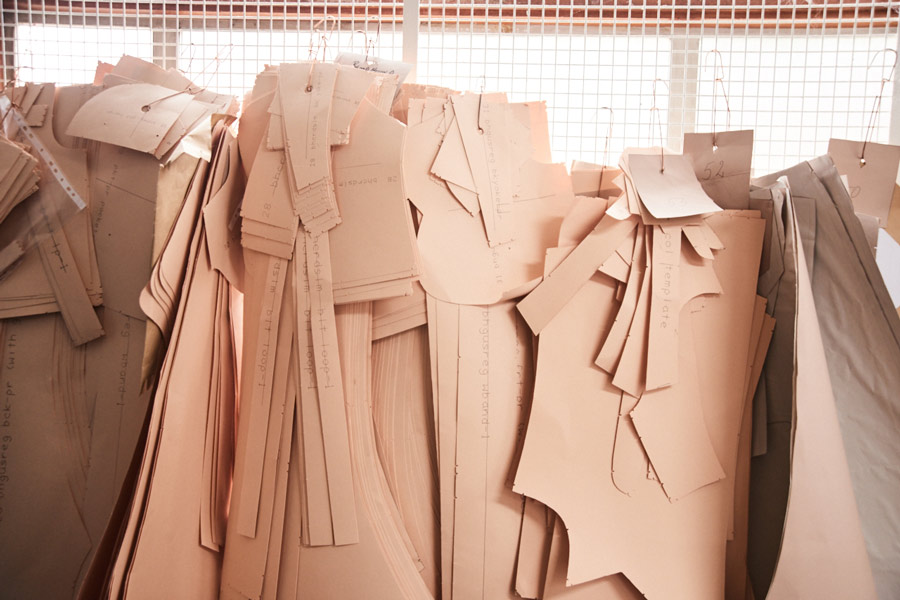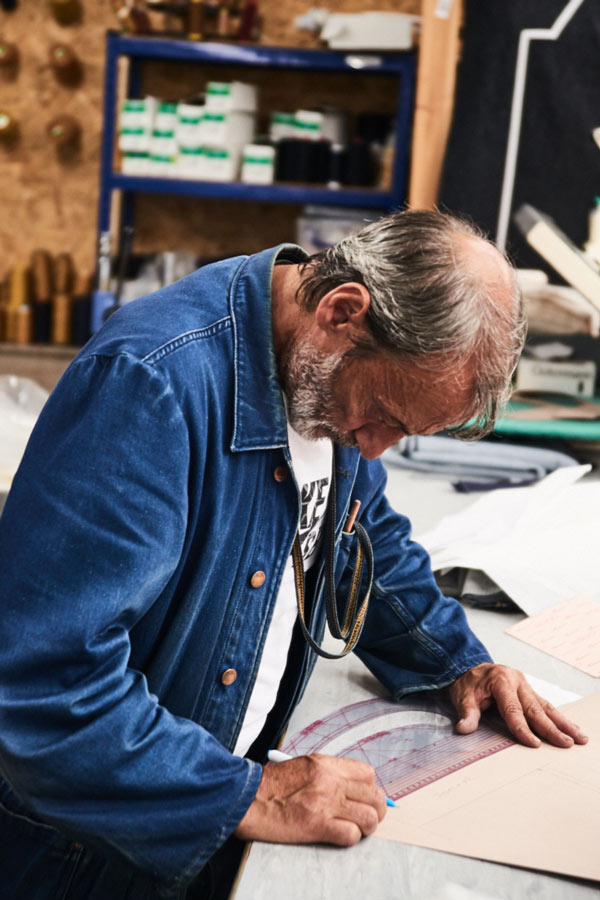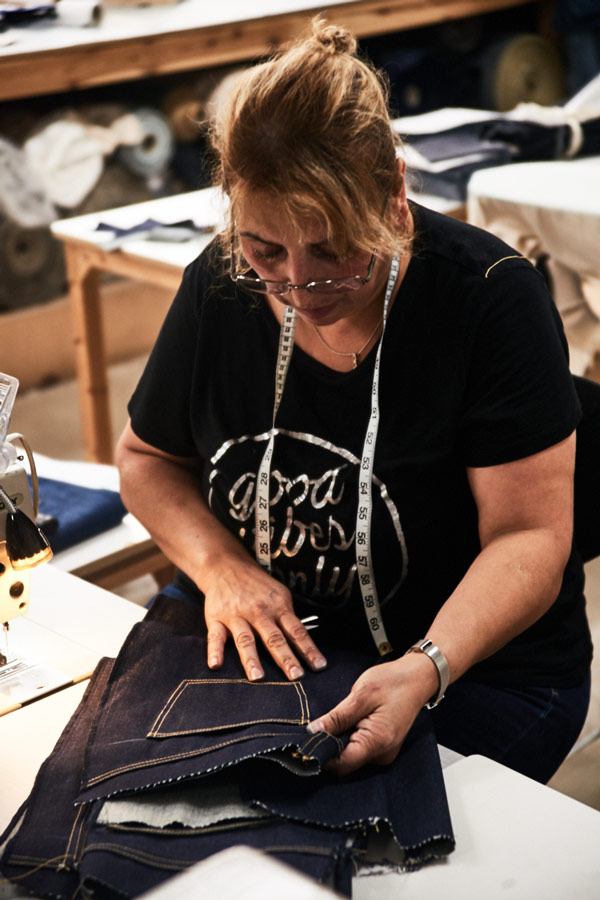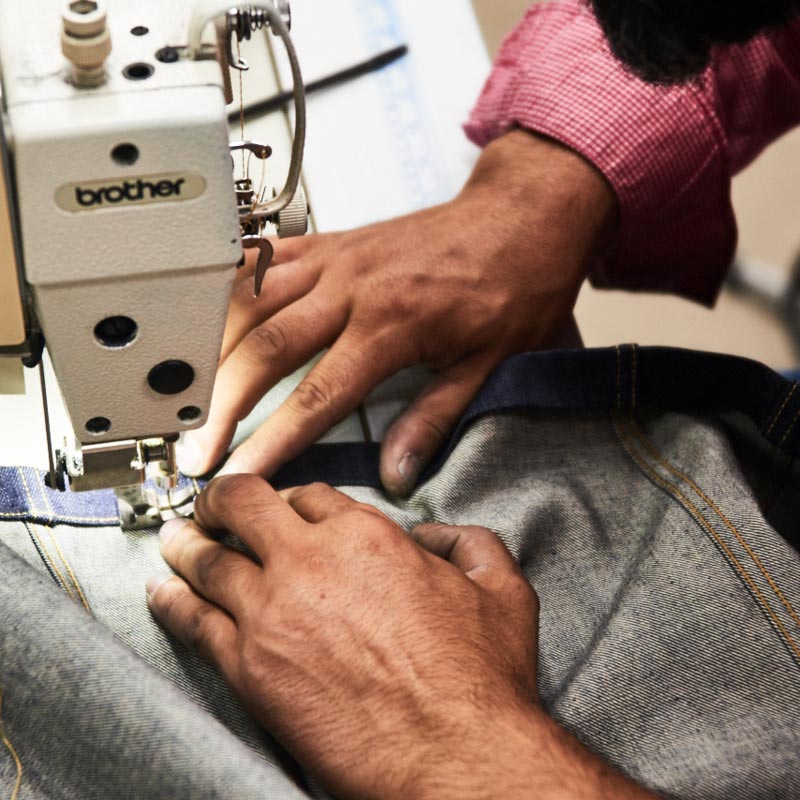 The focus is, of course, the classic five pocket denim jean. Blackhorse currently produces four fits, each named after a London post code; E5, a mid-rise, relaxed tapered fit; E8, a mid-rise, super slim tapered fit; N16, a low-rise, slim trouser-like fit; and the NW3, a heritage fit with a high-rise, straight leg and gentle taper. Each fit has its merits, as Head of Digital and Retail David Giusti notes, "One of our customer segments is the gentleman in his 50s or older – he buys into the sartorial style, all the clothes he owns are by classic British or American tailoring brands. He wears a buttoned-down shirt, a blazer, and wants to always be dressed up, so he goes for the NW3. Someone who comes in that works in media, is into new, trendy brands but has a laidback style, they often go for the E5. A chilled, but dressed up look. Wearing loafers and a nice T-shirt. And then someone who's more into streetwear usually buys the E8. They want to flaunt their style a little more and will go for the E8 because it has that slim silhouette that accentuates a nice pair of shoes. Different jeans for different folks." Blackhorse Lane Ateliers was founded by Bilgehan 'Han' Ates, who had an unusually clear vision – perhaps a result of his 25 years experience in the textile industry. The goal was simple; to produce world-beating denim jeans using the best fabrics the planet has to offer, all the while supporting the local community and minimising environmental impact. An easy task then. Each pair of its jeans are produced under one roof, a tastefully restored 1920s factory building set away from Blackhorse Lane, which runs parallel to the Lockwood Reservoir in Walthamstow. Each pair will begin life as a roll of denim – sourced from either Japan, Italy or Turkey – before being hand-cut and sewn by expert craftspeople who between them boast decades of experience. Taking a more tailored approach than many denim brands, each Blackhorse pair is hand-cut from a paper pattern, in the same way a high-quality pair of ready-to-wear trousers might. Giusti tells The Rake, "When the denim comes in it goes up on one of our rails, before being rolled out on the cutting table. The pattern is then selected, before being laid over paper and traced out because we want to have the selvedge on the edges. Then the jeans are cut and they begin to flow through the factory, where they are stitched together piece by piece on our specialist machines."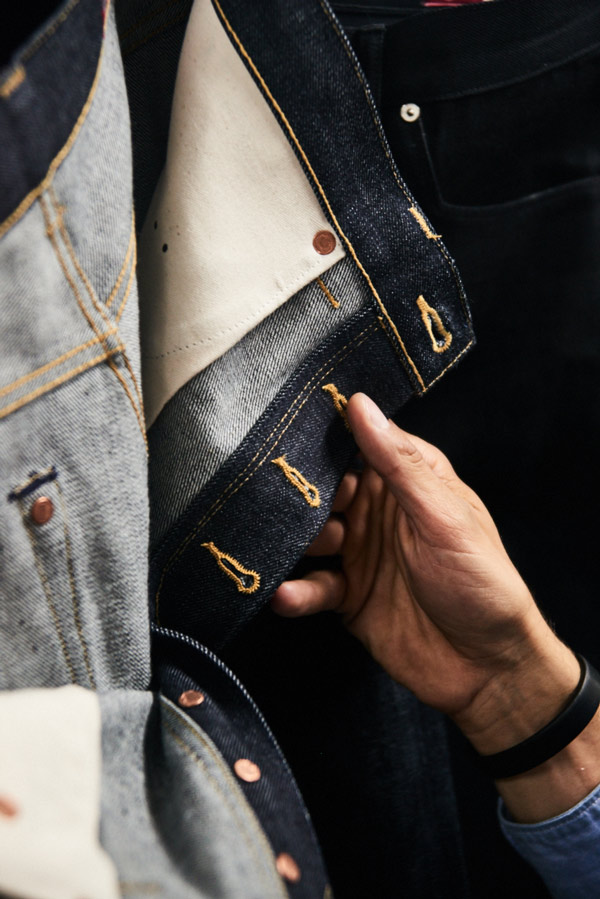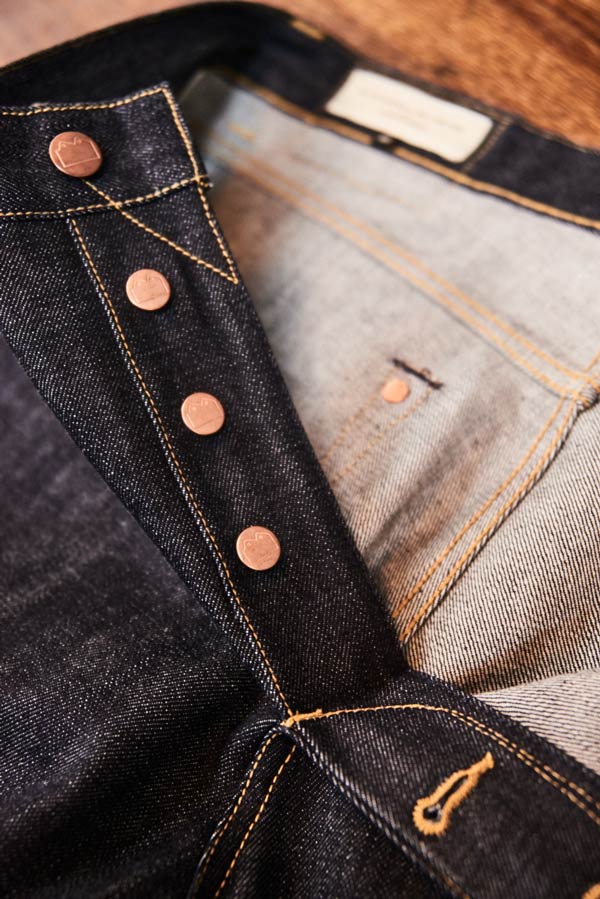 The machines they use are special indeed. Ranging from early 1920s models, which satisfyingly chug away like an old pick-up truck, through to 1950s Union Specials and more modern state-of-the-art equipment, Blackhorse Lane's armoury is well-stocked. Whilst some machines are more versatile than others, many of them only perform a specific individual task, yet at the very highest quality. When showing me around the factory, David tells each machine's story passionately, "This guy just does waistbands. You take the jean, lay it here, put in a single piece of denim about this wide, it curls it and folds it over and turns it into a single piece waistband. And it stitches onto the jean at the same time." He continues, "Back there is a buttonhole machine that sews the hole and stamps out the middle. A flat machine does everything whereas these specialist things do one thing really well. This is an old Union Special 43200G, which is basically the classic chain stitch machine, which Levi's used during its glory days of production – it created the 'roping' texture at the bottom of the jean." Unlike Levi's, the artisanal nature of Blackhorse means that if new techniques and ways to improve a jean are discovered, they can be implemented right away. A good example is the one-piece fly construction, which first saw action on the E8, but is soon being rolled out onto all models because it's more attractive and stronger than any other design. If Levi's are the Starbucks of the denim world, with their well-honed, instantly recognisable formula, Blackhorse Lane are the craft coffee micro-roastery, constantly tweaking and improving their recipe as they go along, and striving for something better. It's a refreshing concept and one that provides a solid foundation for a brand still in its infancy. The potential of Blackhorse Lane is high; it's recently launched its first jacket – an indigo chore coat – and there are plans for much more in the near future. The jeans are impressive now, but with the current rate of development – which incidentally mirrors the area of Walthamstow in which they reside – where they'll be in five years time is anyone's guess.
www.blackhorselane.com