Brioni Autumn Winter 22 Presentation
Inspired by Brueghel the Elder's painting The Allegory of Air, Brioni's A/W 22 collection is an ingenious study of how lightness in garments doesn't have to be at the expense of quality and substance.
The topography of Rome enables one to pick out incomparable vantage points to survey its beauty and romance. Living in Rome since 2019, it is expressly what Brioni's Design Director Norbert Stumpfl has utilized and absorbed – to inspire the set he staged for the house's A/W 22 presentation in a dilapidated Milanese palazzo. Murmurations of starlings, water rippling softly from fountains and human shadows passing iconic Roman landmarks were early clues of Stumpfl's exploration of ethereal lightness. In fact, the Austrian-born designer specifically turned to Brueghel the Elder's painting at Rome's Galleria Doria Pamphilj, The Allegory of Air as the main source of inspiration. On why he chose the painting he said: "We were inspired by the dynamism and lightness Breughel expressed as he worked to capture the image of air - something that is both intangible-yet-essential." And it is the notion of dynamism that shines throughout the collection with the designs encompassing a shared territory between formal and casual.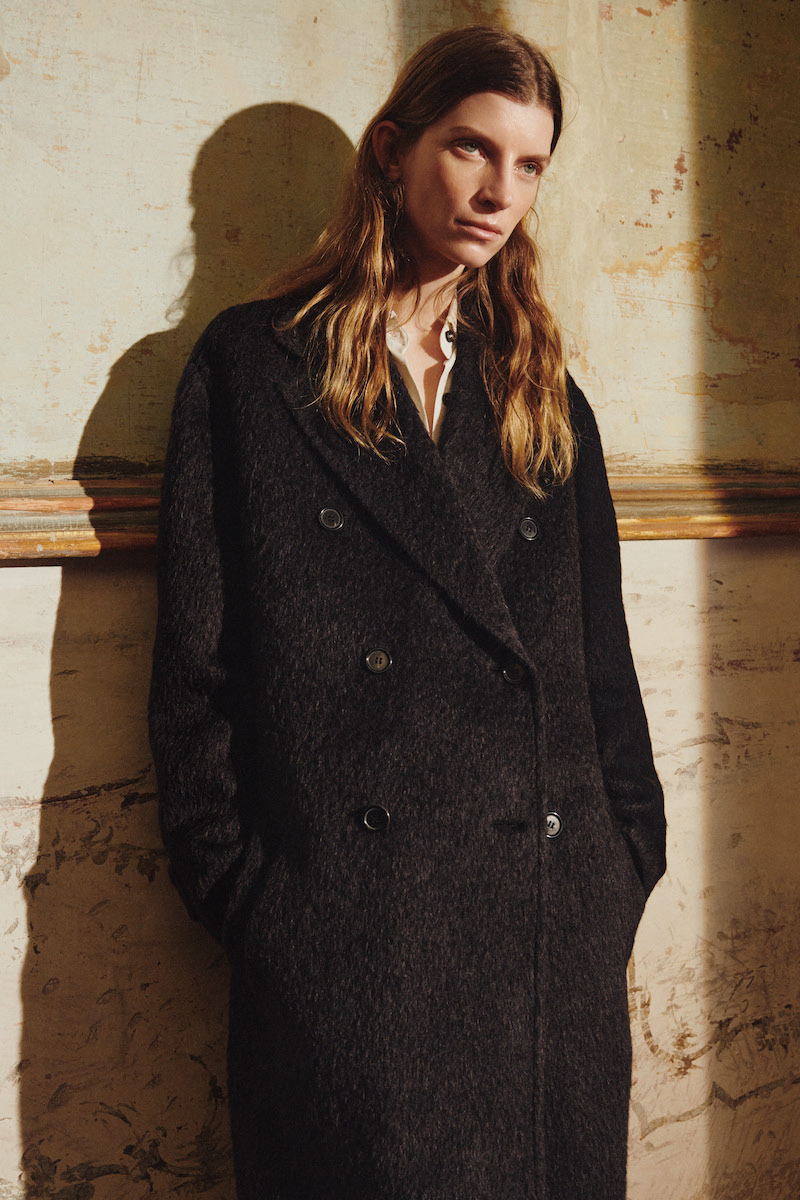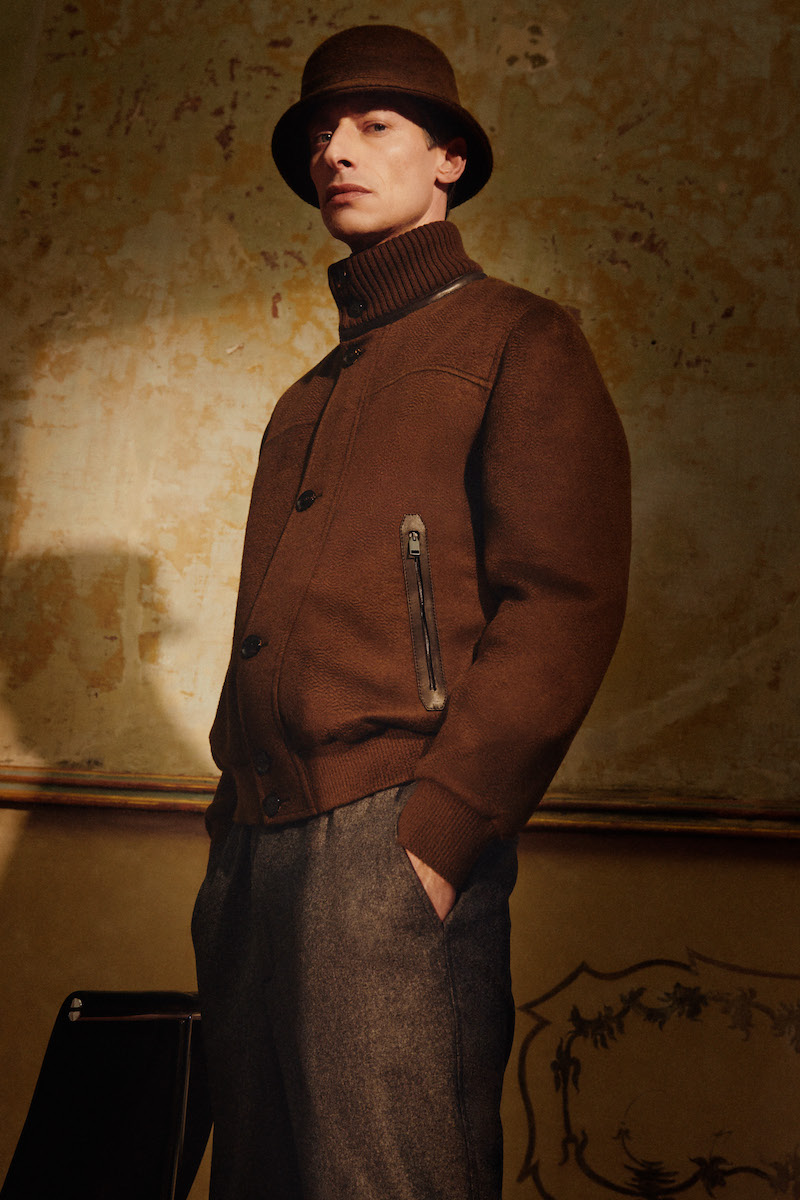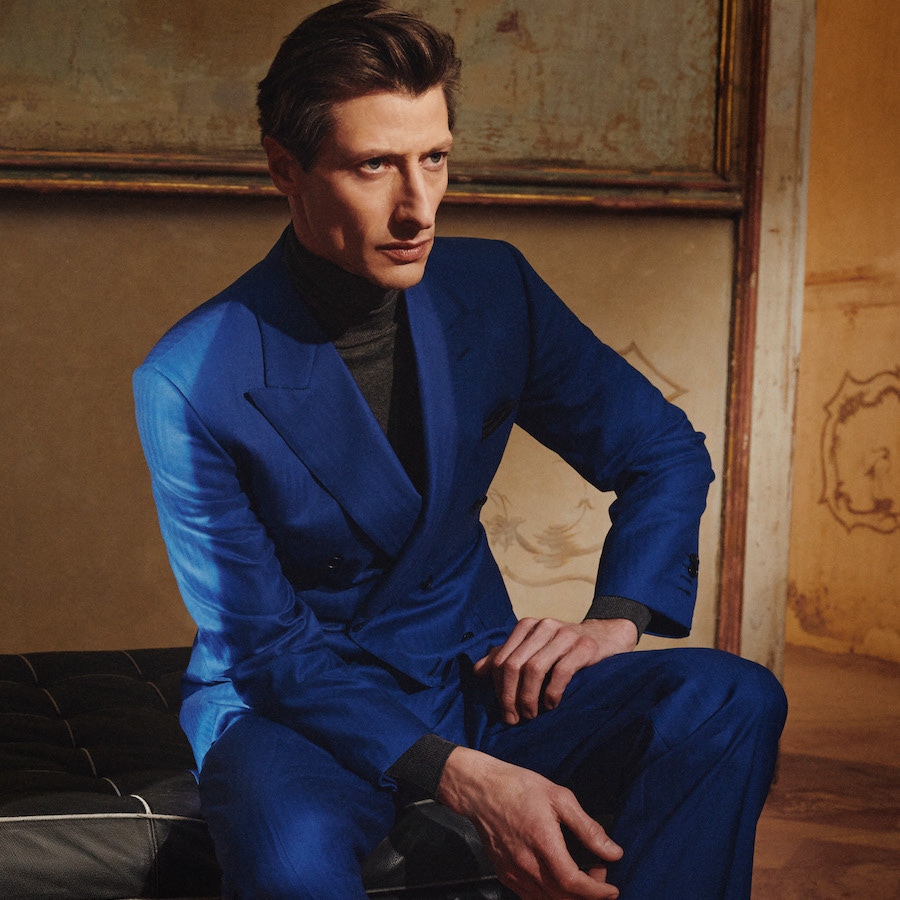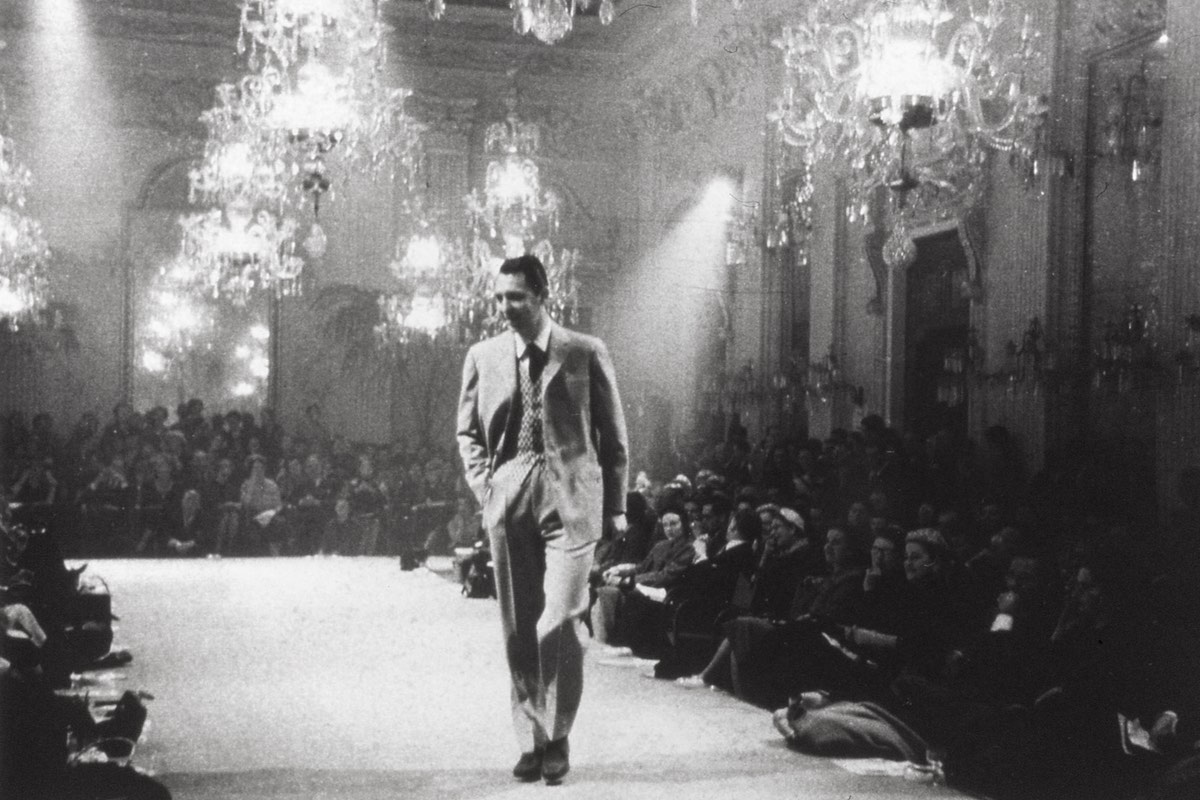 There is total abandon of any form rigidness. The soft-tailored suits and overcoats benefit from rare and luxurious archive fabrics; baby alpaca, vicuña, ultrafine cashmeres, and high-quality wools have been selected by Stumpfl. By using sui generis cloth on deconstructed tailoring, you not only get unparalelled freedom of movement, but subtle depictions of informality. And the casualisation has been extended further with the use of drawstring waists on some suit trousers. That said, the collection is the epitome of elevated casualisation as the Rome-born house have certainly not strayed away from their meticulous approach to craftsmanship. Buttonholes are hand-stitched on both sides of their jackets, whilst other details include hand-painted leather buttons.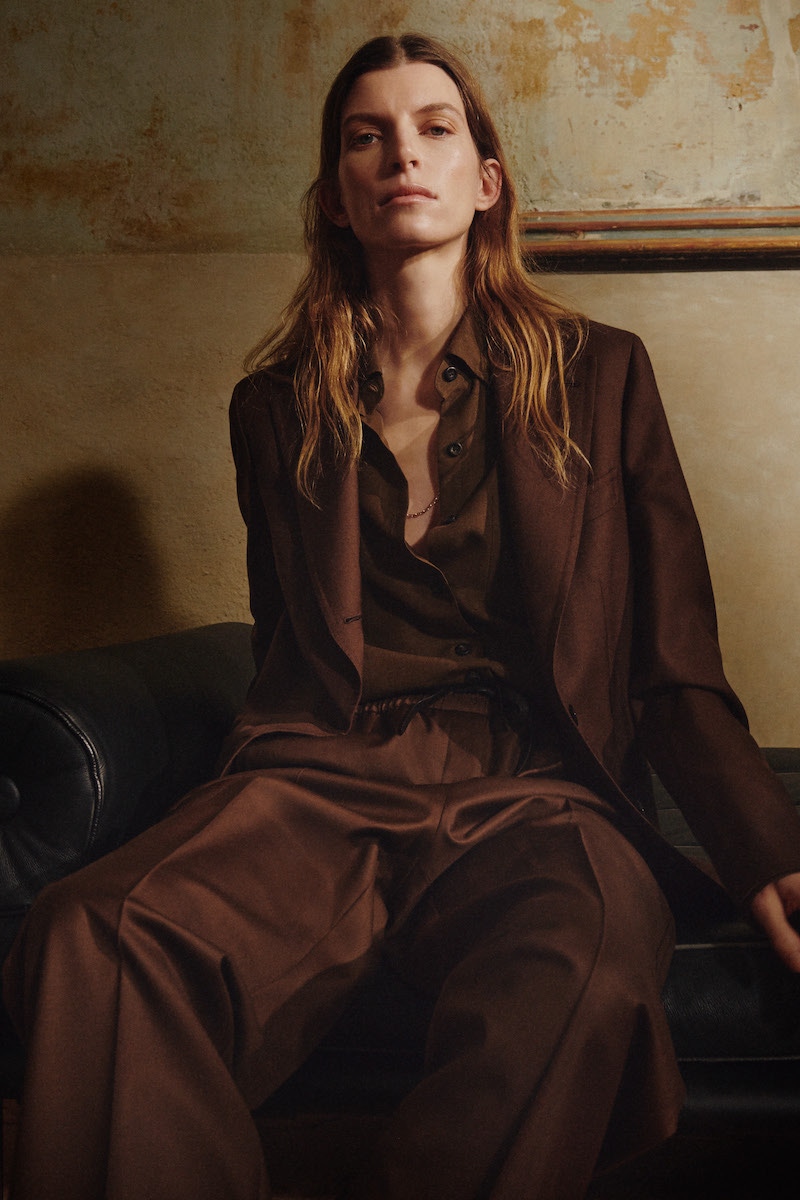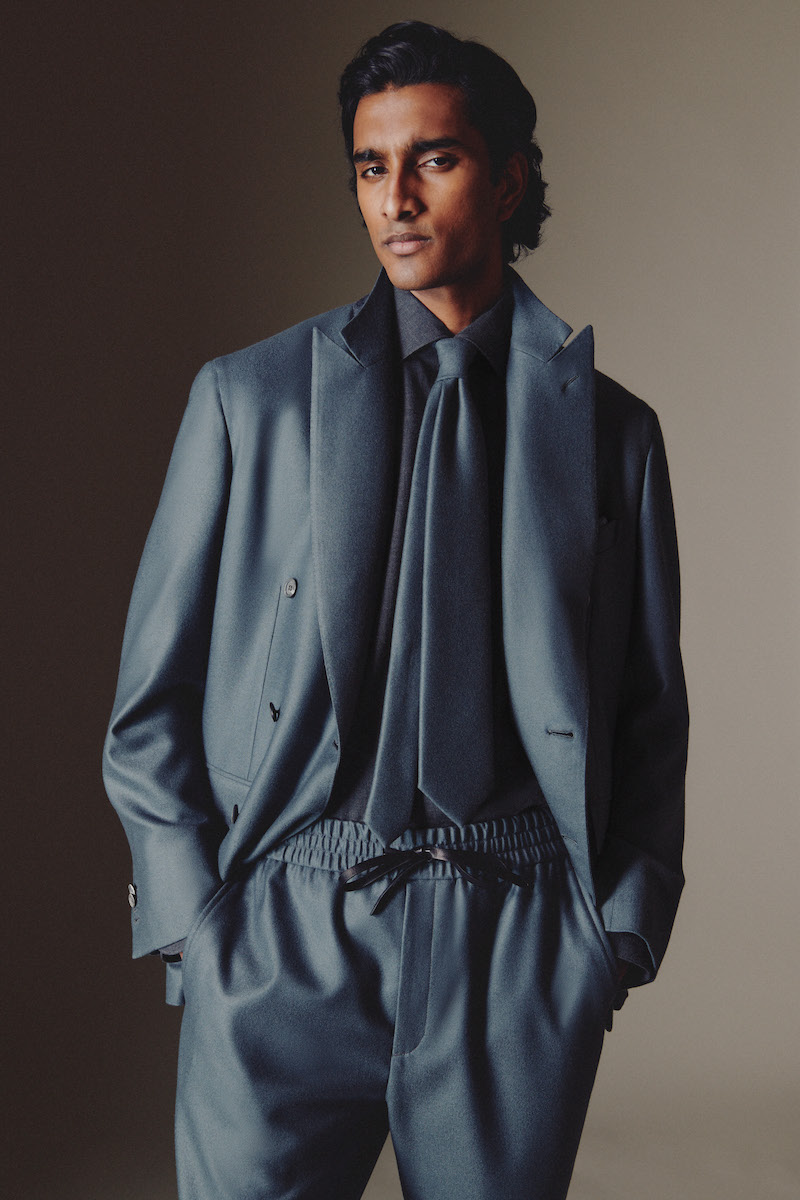 Colour choices are confident in their restraint - beige, brown, grey, black and white - either mono or two-tone. Lapis lazuli blue is presented as one striking colour story in daywear via a double-breasted Virgilio suit in super 210 wool. For evening wear, special pieces include silk satin tuxedo jackets and shirts in emerald green and vicuna brown, and an ultra-light ribbed silk faille black and white jacket broken against chocolate brown silk satin trousers and black patent leather shoes.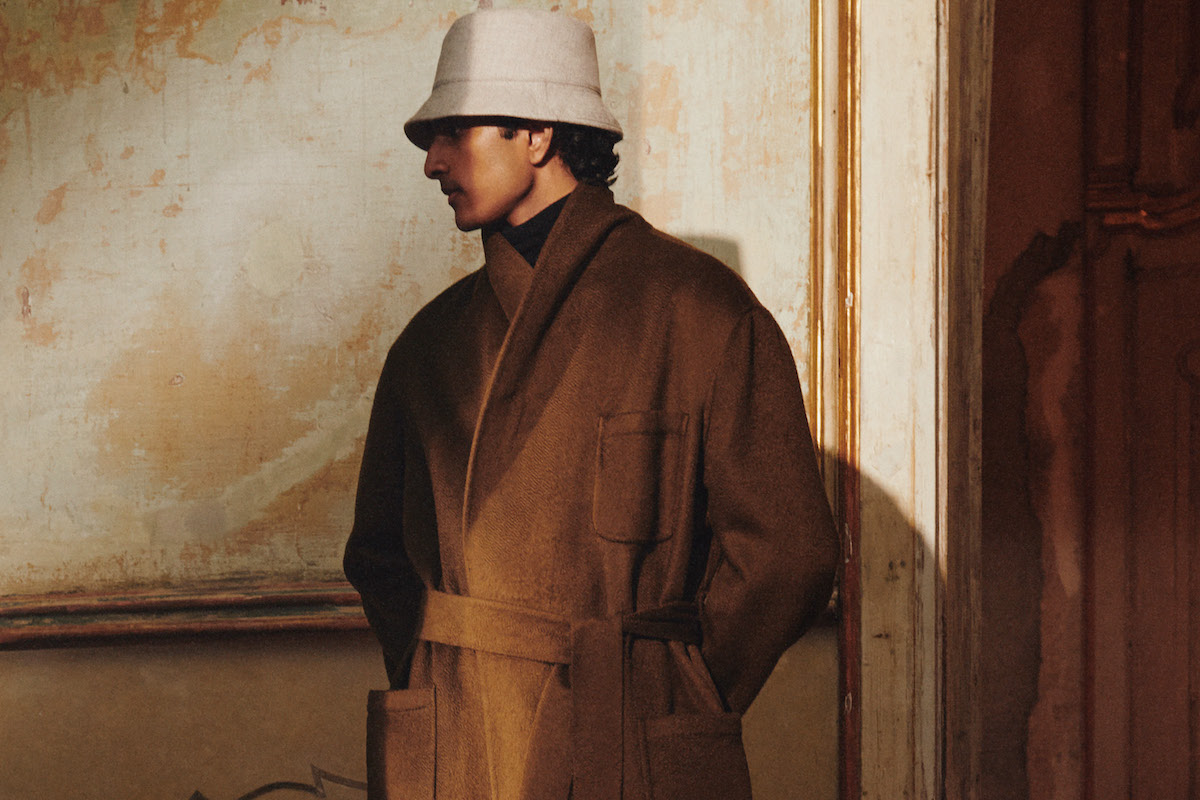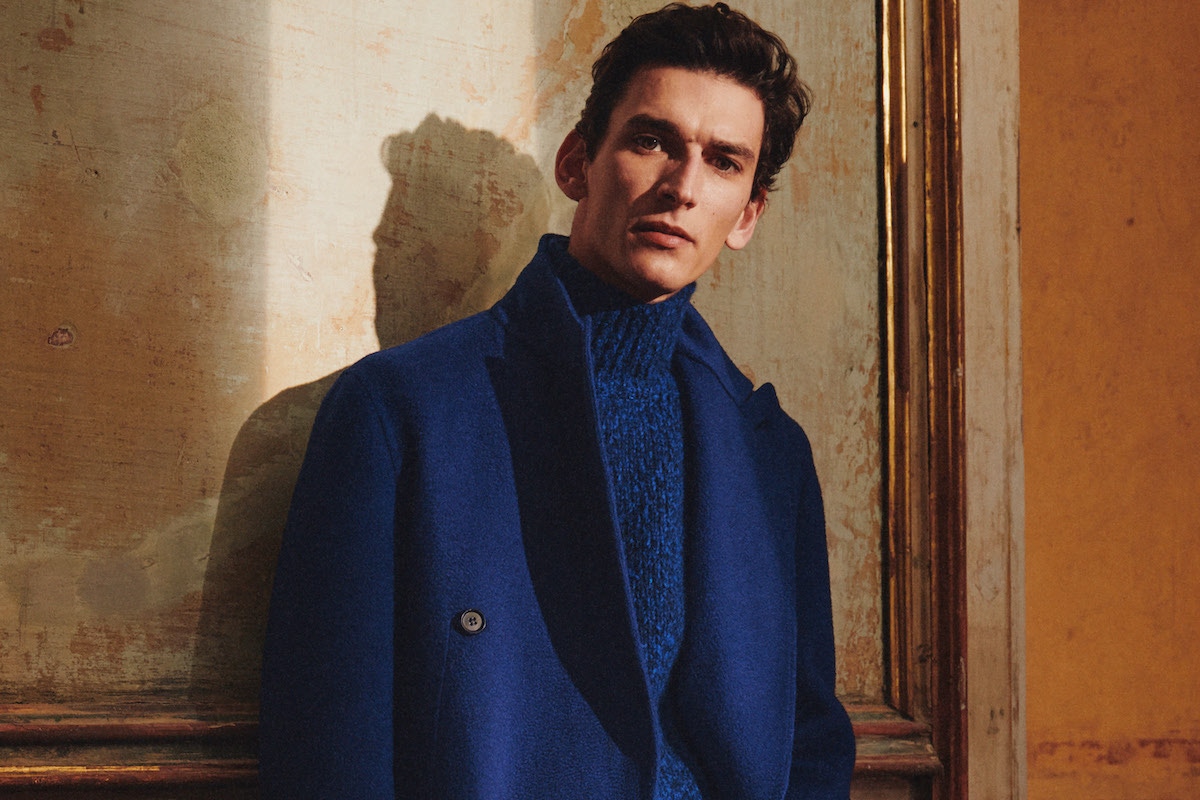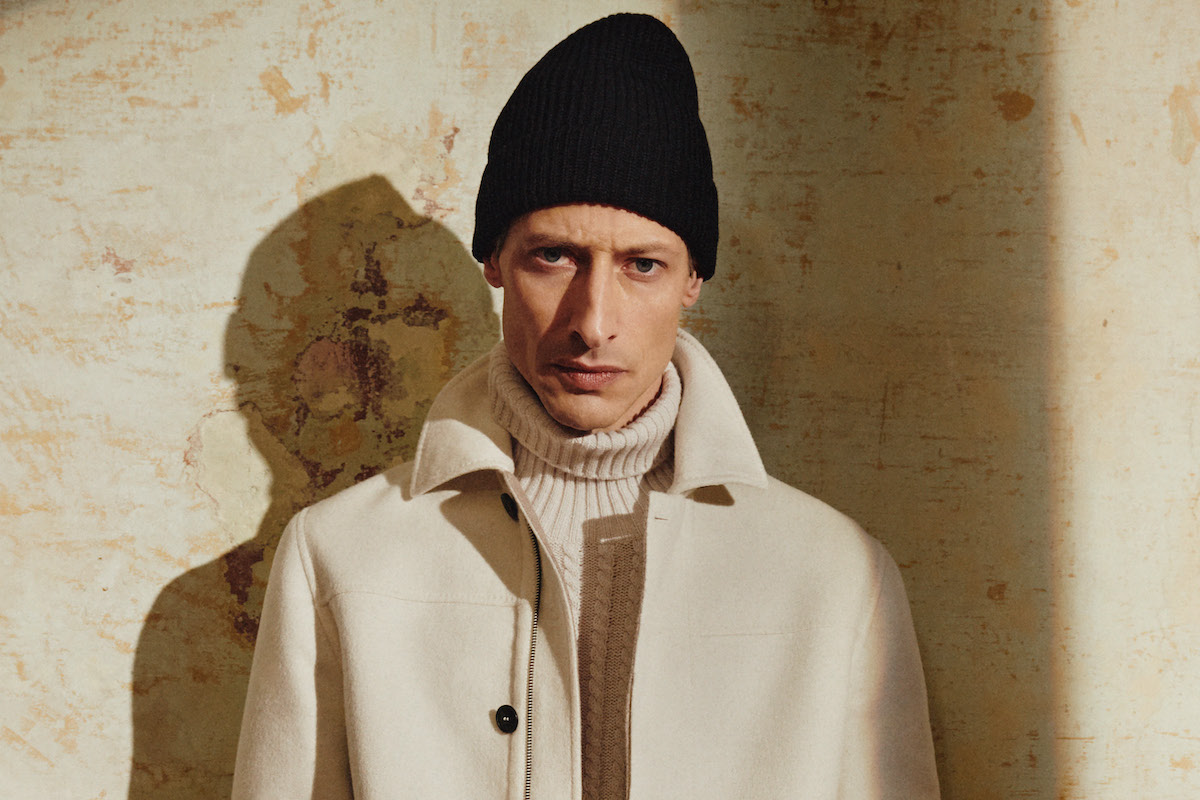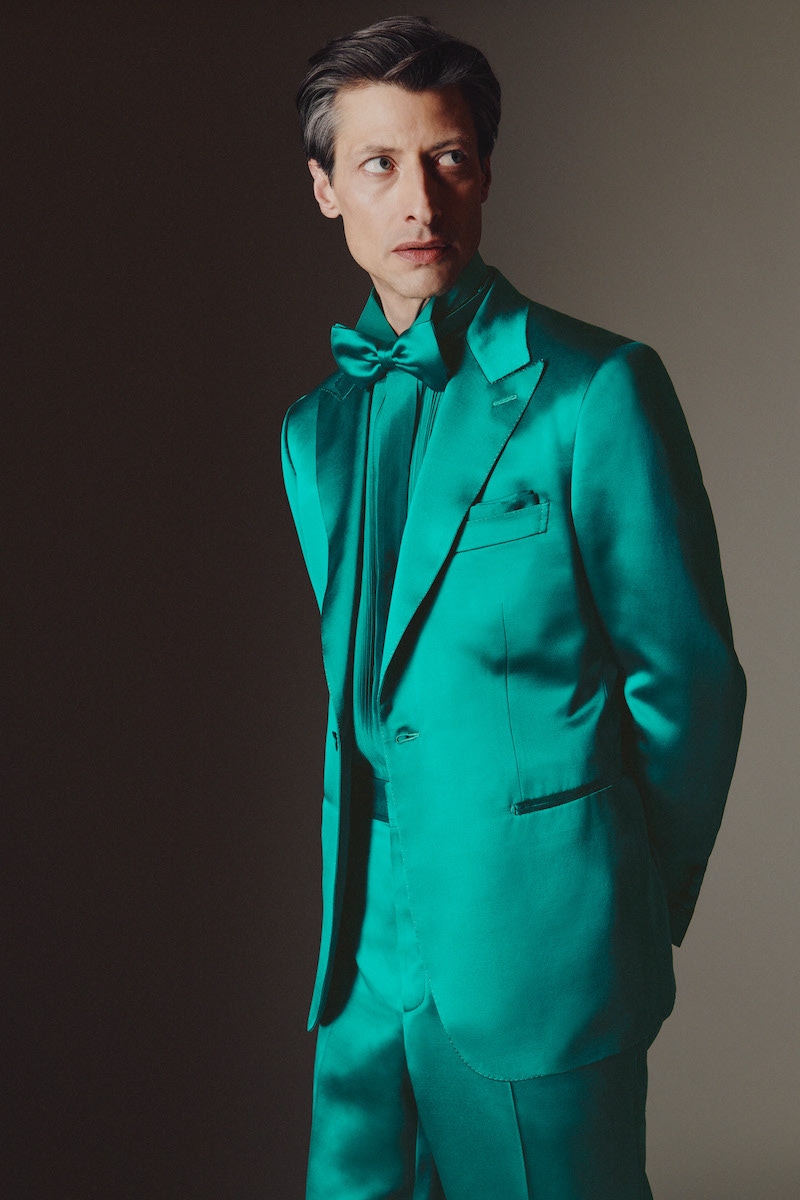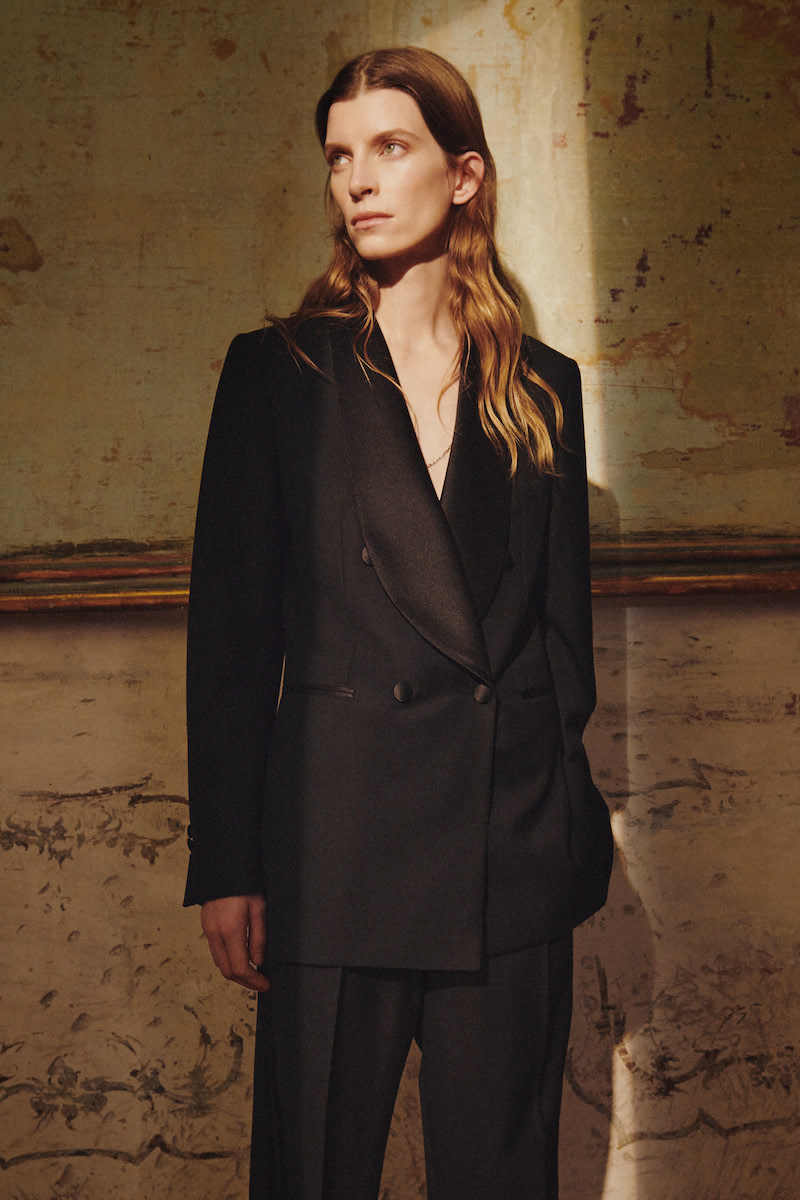 And women customers this season will appreciate Brioni expanding their female universe by presenting a capsule of six looks that are developed from the menswear and cut for the female form. The great ability that Stumpfl has is that through his designs he is able to coherently speak to both worlds. The story of Brioni is maintained with passion, yet his pursuit of modernity is mastered with inventive-yet-subtle aplomb.