Calabrese 1924: The Soft Touch
The original values of Calabrese 1924's founder have been passed down through the family-owned company, resulting in neckties, scarves and pocket squares of a luxuriously old-world quality.
As the sun rose to greet each day, as a high master of the esteemed philosophy that merges the sartorial arts with a certain sensitivity to detail known in Italy as La Bella Figura, Don Eugenio Calabrese would first select his necktie. Because he understood, as Proust so perfectly expressed, that "style is the revelation of the particular universe which each of us sees and is not seen by others." And for Calabrese his necktie was more than a supercilious ornament. It was his banner rallying all to his cause: to dispel banality and give over to a world of warmth, a civility and an elegance that was the outward expression of his inner spirit. Says the fourth generation of Calabrese 1924 tiemakers, Annalisa Calabrese, "Selecting his tie was not easy considering he had a collection of over three hundred." Indeed for Calabrese he could select a "tie of the day" with no fear of repetition until the Earth had completed a full orbit around the Sun. And so infectious was his chivalry and buoyant optimism, so impeccable was his style, that soon innumerable Neapolitans began to seek out Calabrese's advice in all things sartorial, eventually prompting the aristocrat to create his own atelier de cravat. Calabrese 1924, named for the year of its birth, was soon renowned for its extraordinary creativity in pattern and colour, an ability that Annalisa Calabrese is an unrivaled master in today. Look through any selection of Calabrese 1924's neckties, pocket squares or scarves, made by hand in the near one-century-old family atelier, and you'll be enchanted by the playful pointillism of intricate patterns and the charming harmony of unlikely, yet perfectly harmonious, hues.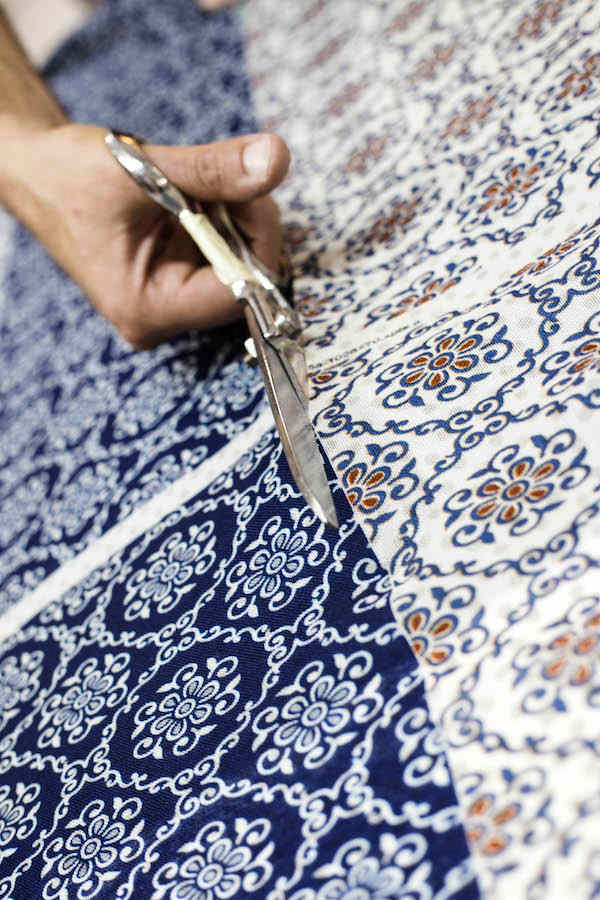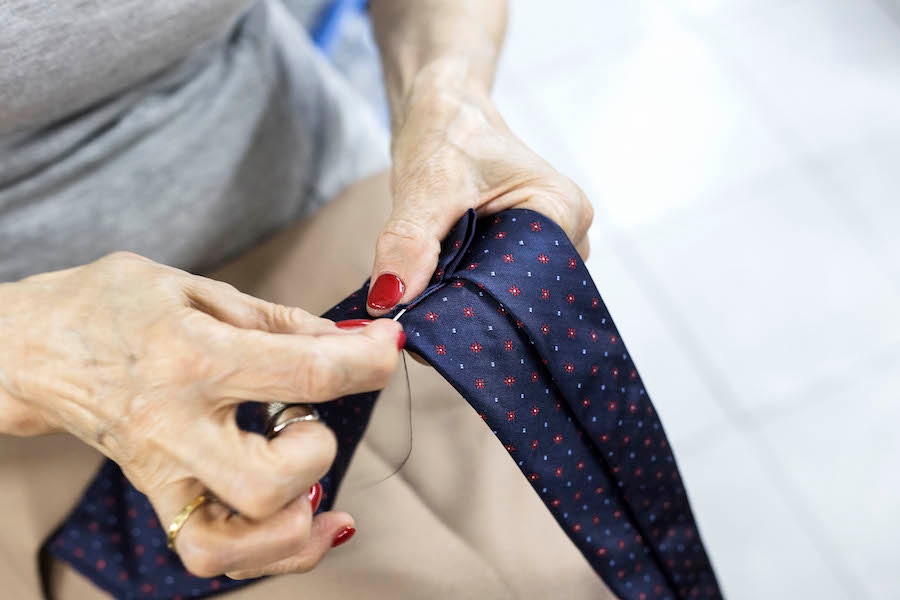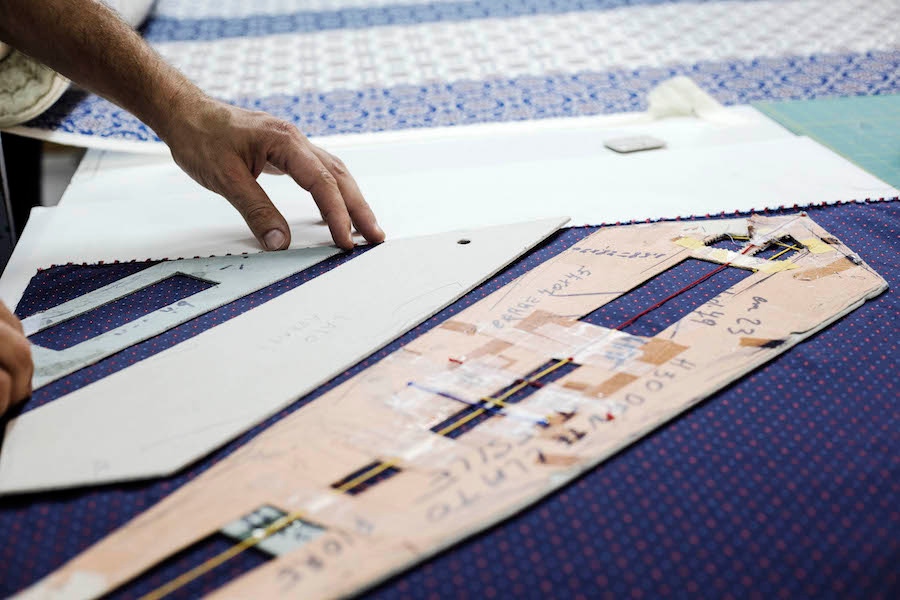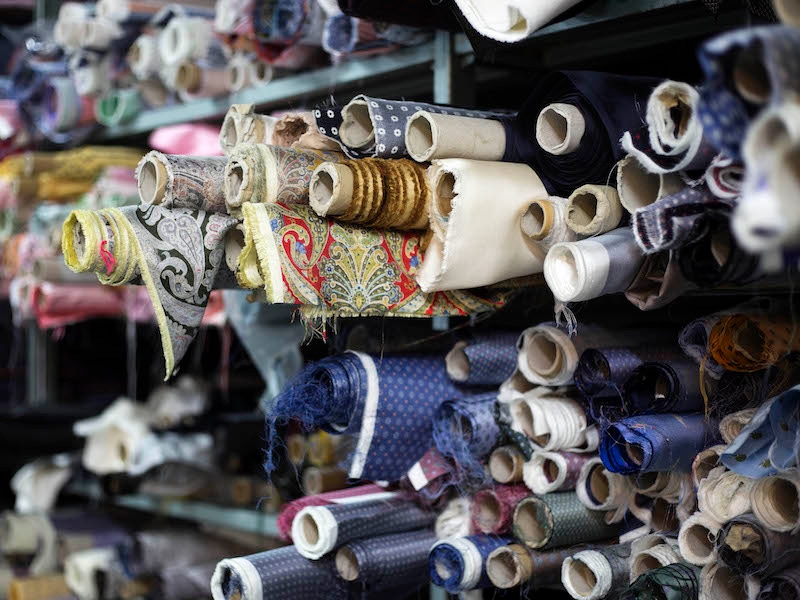 "Ah," exudes Calabrese, "The eyes are just the beginning of the experience." The real magic is putting on a Calabrese tie or staging a Calabrese pocket square and you'll find that it instantly springs to life, as if charged with anima, some inner spirit. She adds, "In our culture the necktie should be like a foulard, very soft lining and a light feel unrivaled by any other. This is the Neapolitan way." What the ever-humble Calabrese doesn't say is that her family is largely responsible for the reputation of Neapolitan neckties being "as light as the winds over Vesuvius." Says Calabrese, "A tie has to be light. It should cascade from the collar, not hang lifelessly. We worked a lot on the interlining of our ties. We used two different types of fabric with the objective to be thin so that the ties can be knotted elegantly and effortlessly, yet at the same time they add to the natural spring and life of the fabric." Calabrese has also garnered a much-deserved reputation for unrivaled comfort with her beautiful linen scarves, which at lesser brands can be stiff and abrasive, feeling smooth to the touch. She explains, "Men don't compromise in terms of comfort. And so everything we make we will touch the fabric, the seams, the inner surfaces as well as the outer to make sure they are as comfortable as your favourite blanket." In particular Calabrese's charming
swimming trunks
, featuring imaginative tropical motifs and seductively sensual colourways that would make Gaugin and the Fauvists green with envy, are quick-dry yet rendered in fabrics so light and soft, they feel like you've already owned them for a decade. This is Annalisa Calabrese's ability to unite the creativity established by her ancestor with such impressive comfort that each object is destined to become not only an heirloom quality garment, but one of your favourite sartorial companions.