Carmina Footwear Comes to London
Praise be to the Gods of fine men's footwear, at long last, the legendary Majorca-based shoemaker is going to be available in London.
Footwear enthusiasts will doubtless know that Carmina is something of a fabled shoemaker, a maker that somehow succeeds in combining extraordinary softness and comfort with sturdy welts and shapely lasts. Founded in Majorca in 1866, it's a name that is as mysterious as it is old, and the brand's specialism in making shoes in rare and precious skins (whilst retaining a competitive price point) is also remarkable. Perhaps it's Carmina's determination to stick with the most traditional of shoemaking techniques, even at scale, which sets the house apart. The family's workshop still insists on carving new lasts from wood in the age-old manner, hand-tracing the lasts whenever its developing a new model (quite literally penciling the pattern of a shoe onto its destined last to assess and refine its proportions), hand-clicking the uppers, closing the channels on its soles, hand-nailing toe-tips into every pair for improved durability and so on. The workshop's capability to make-up lots of limited 'made-to-order' runs of product has likewise built a cult following amongst shoe-lovers in search of quirkier designs with the minimum of hassle. Whatever the case may be, there's no denying that the brand offers a particularly refined shoe, especially when one considers that the price point for a pair of Carminas is commonly well under four hundred pounds. I've long ogled Carmina from afar, but have also been thwarted from purchasing a pair thanks to the house's lack of a presence in London – trips overseas skirting past the brand's Parisian stores and frequently dropping into the Carmina trade stand at Pitti Uomo have only served to increase this frustration. Finally though, at long last, this exceptional shoemaker has gained a foothold in the capital – and is now to be stocked at Fenwick on New Bond Street.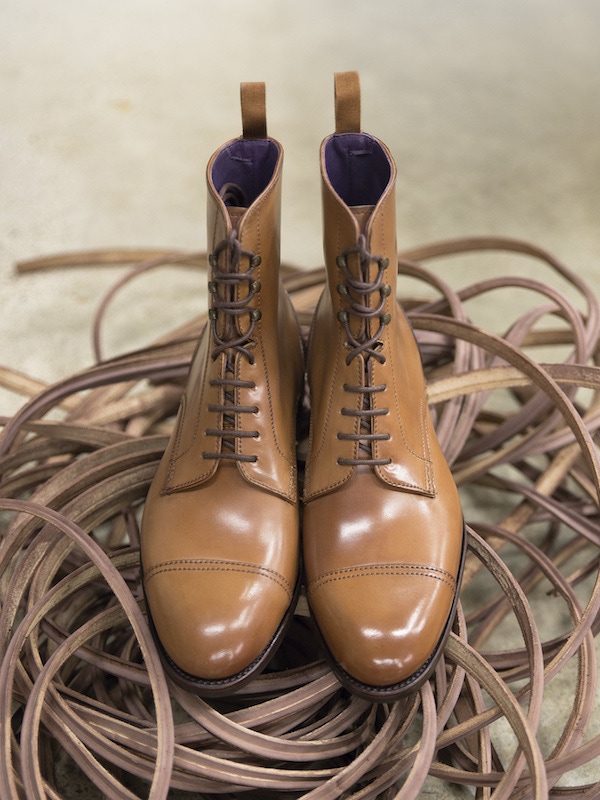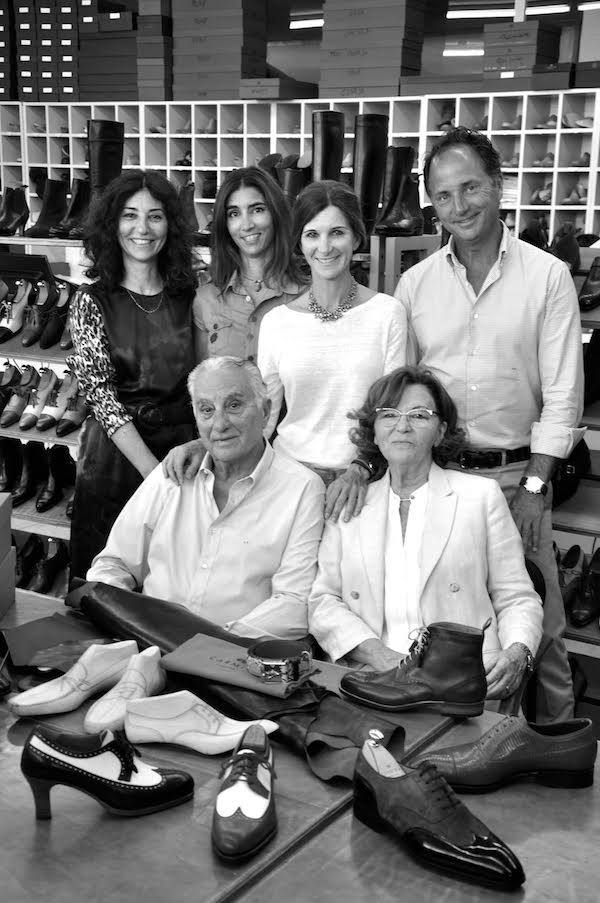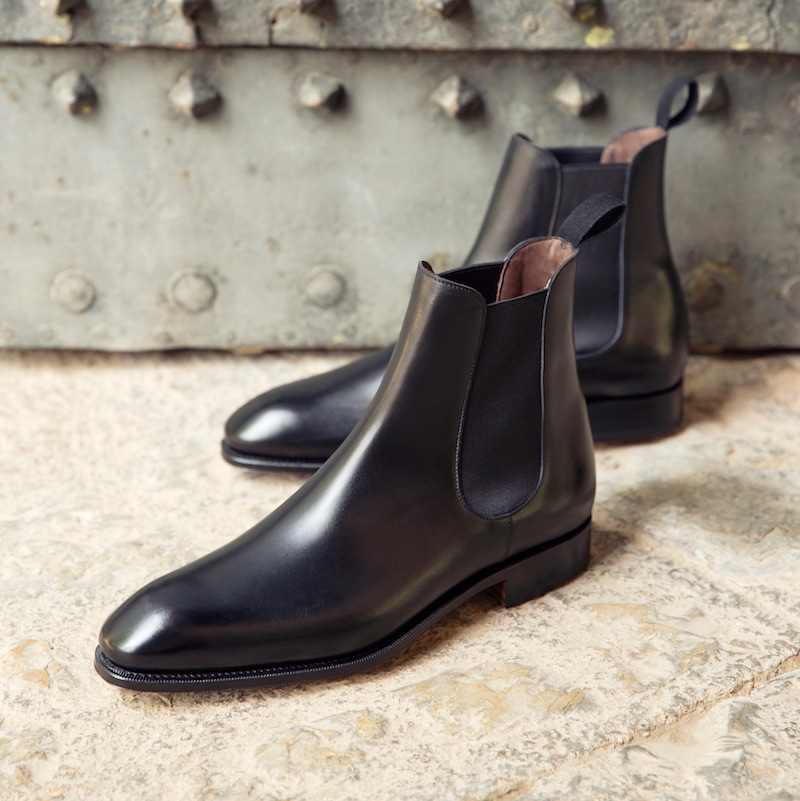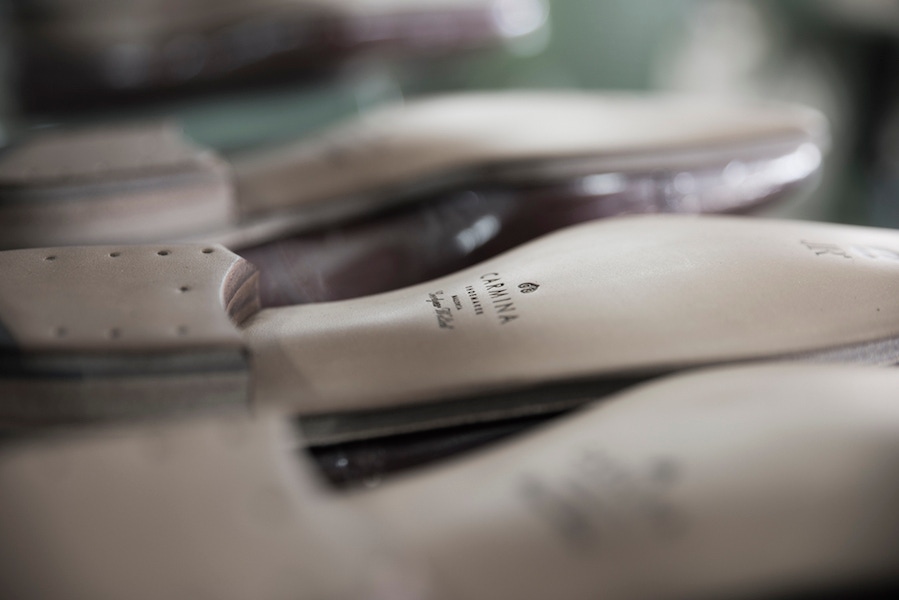 The offer is modest, but perfectly formed, with simple Carmina staples available to peruse at your leisure, all bearing those signature hallmarks that set the maker apart. The suede models in particular are rather lovely, cut in supple skins that mould to Carmina's lasts effortlessly; the chocolate cap-toe double-monkstraps with chrome buckles on the almond-toed Inca last are a thing of simple beauty, as are the tobacco suede penny loafers on the slim and rather rakish Simpson last. Fenwick are also offering black box-calf Derbies for a contemporary take on the staple black lace-up, as well as black Chelsea boots on the Rain last with its balanced profile and soft chisel-toe (
The Rake
's particular favourite) and some summery blue suede loafers for the warmer months. Incidentally, chuffed as I was to see that Carmina has finally made it into a British department store, Fenwick is offering a satisfyingly surprising menswear collection across the board at the moment; with signature suede bombers from Valstar, Sapphir shoe polish and accessories and sharp tailoring from Massimo Alba all on the shop floor. Hats off to the buying team for championing brands like these, which though undoubtedly deserved of representation, are all too often overlooked in luxury department stores. One hopes that this foothold (pardon the pun) in the capital will lead on to more sizeable offerings in future seasons, both at Fenwick and elsewhere. After all, Carmina is an artisanal family-run manufacturer at its most passionate and without doubt deserves to take London by storm.
www.carminashoemaker.com.