The Rake Film Fest: American Gigolo
4 Minute Read Every so often a film comes round that has a revolutionary impact on menswear, and American Gigalo, 1980 is certainly one.
Nothing augured the prevailing menswear tailoring revolution quite like the 1980 blockbuster, American Gigolo. By commissioning Giorgio Armani – a forward-thinking talent - to design the majority of the costumes, American Gigolo ushered a zeitgeist for powerful and sexy tailoring. At the core of this strategic masterstroke, was this defining coalition of formalwear and casualwear. Armani foresaw consumer consciousness before anyone else, by dressing hustler protagonist Julian Kaye (Richard Gere) in unstructured tailoring. Not only did he apply traditional techniques of liberation like Rubinacci had done 50-years previously: the elimination of linings and fillings, but he shrewdly showcased the benefits of his choice of lighter fabrics, with the way that Gere was directed to confidently strut around town.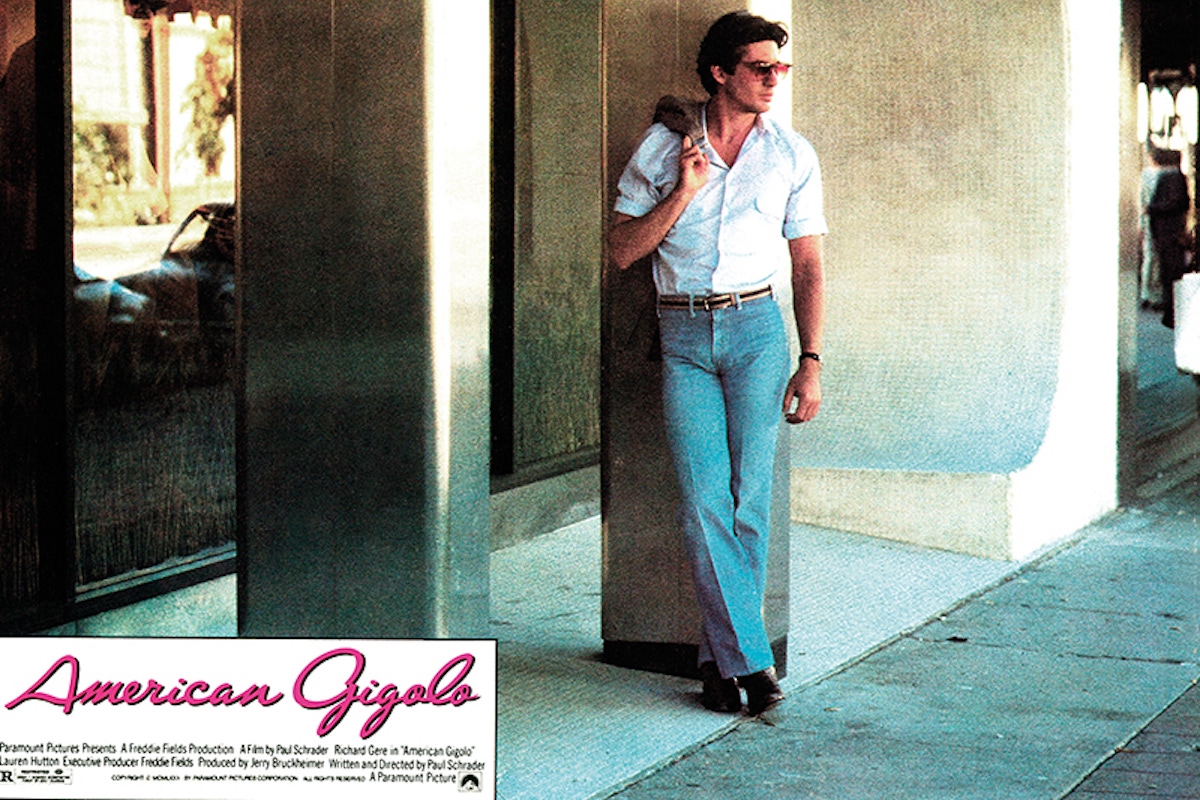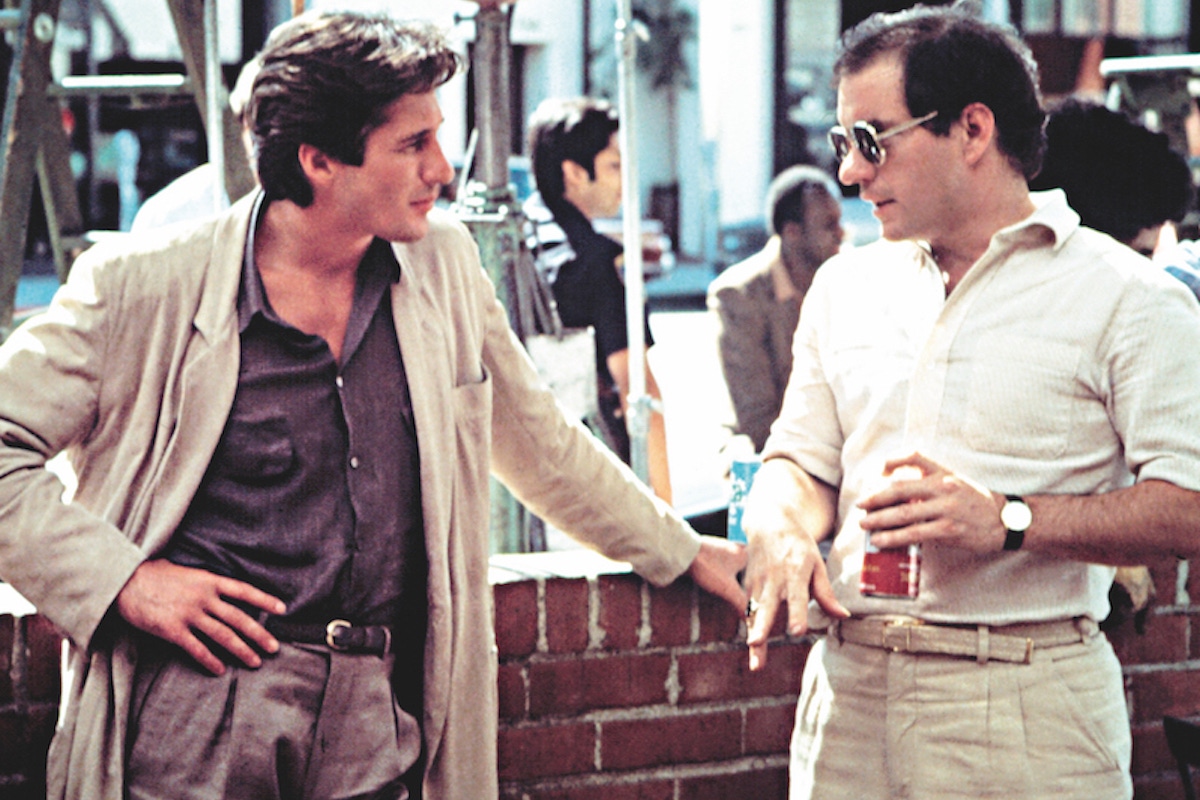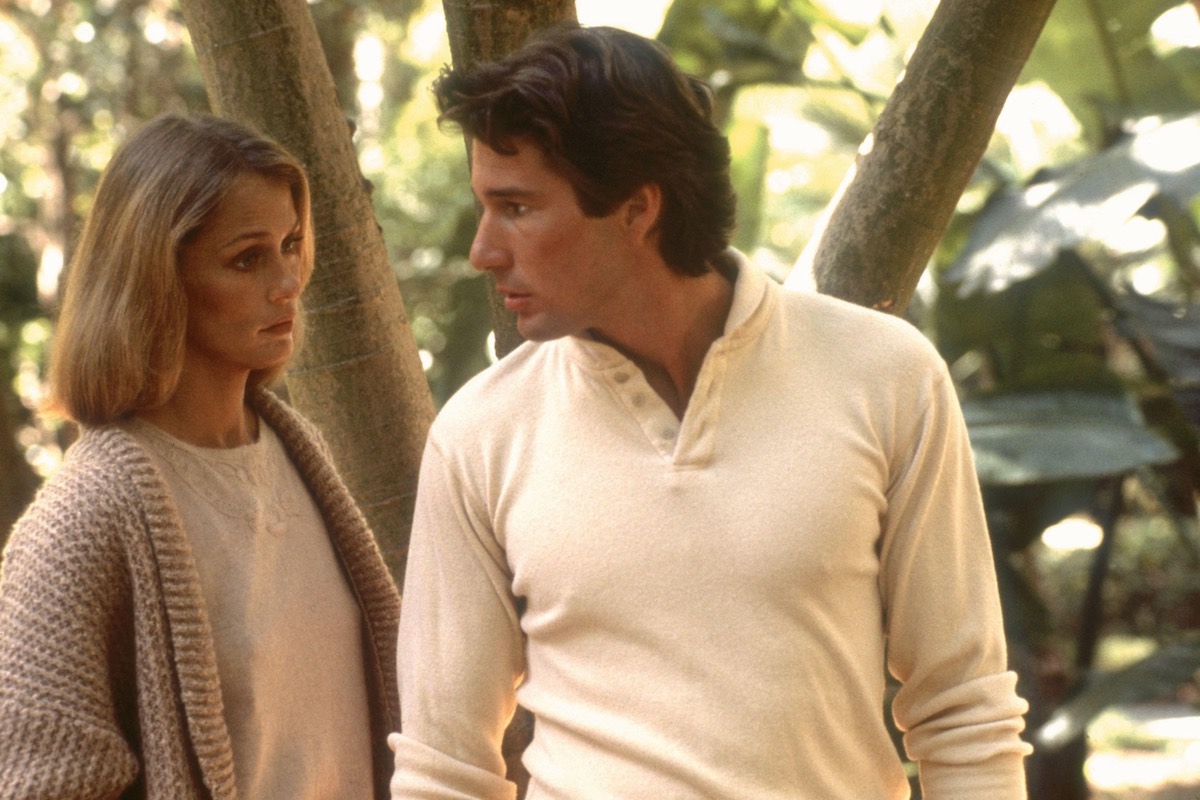 Asides from the loose-fitting tailoring, which Gere wears with effortless sophistication on working days, his leisure hours reflect a more casual approach, typified in a sensual scene in the woods with Michelle Stratton (Lauren Hutton). Here he wears high-rise denim jeans, and a louche yellow long-sleeved polo shirt. The style of jeans are particularly poignant. Devoid of front pockets they indicate an era when jeans were evolving from utilitarian to a symbol of trendy informality.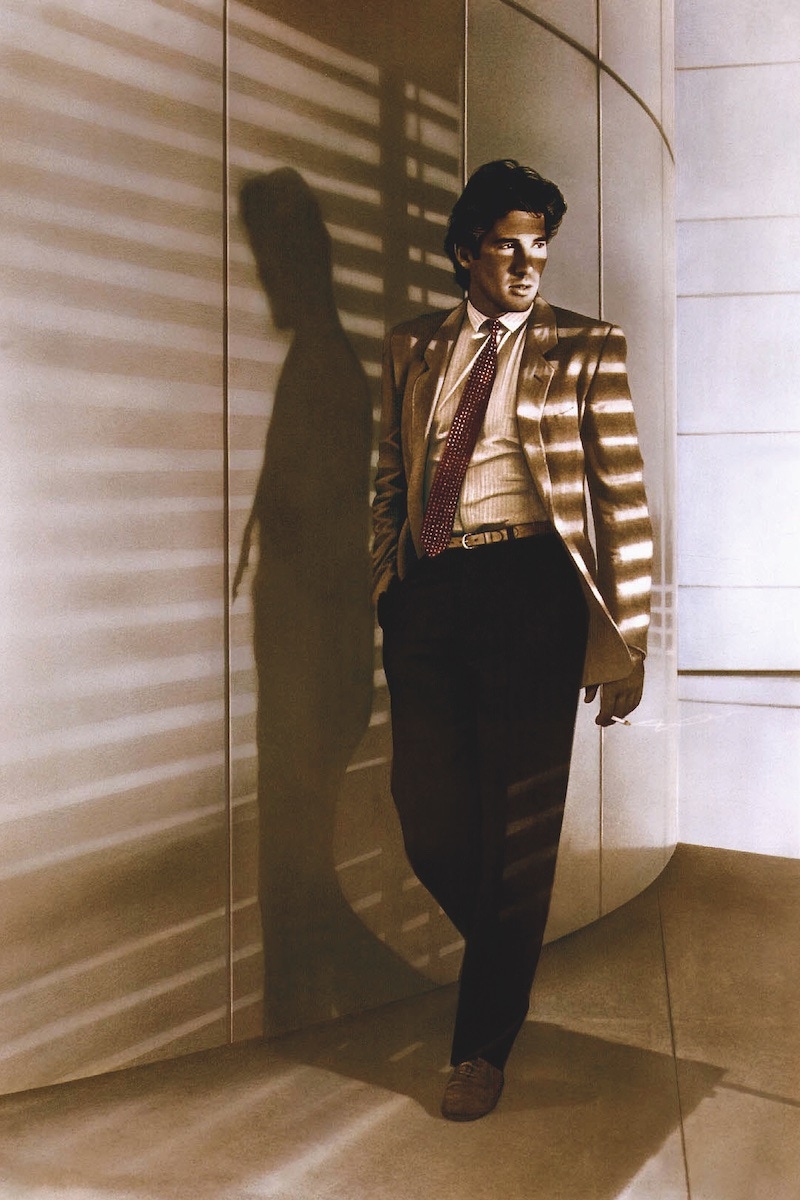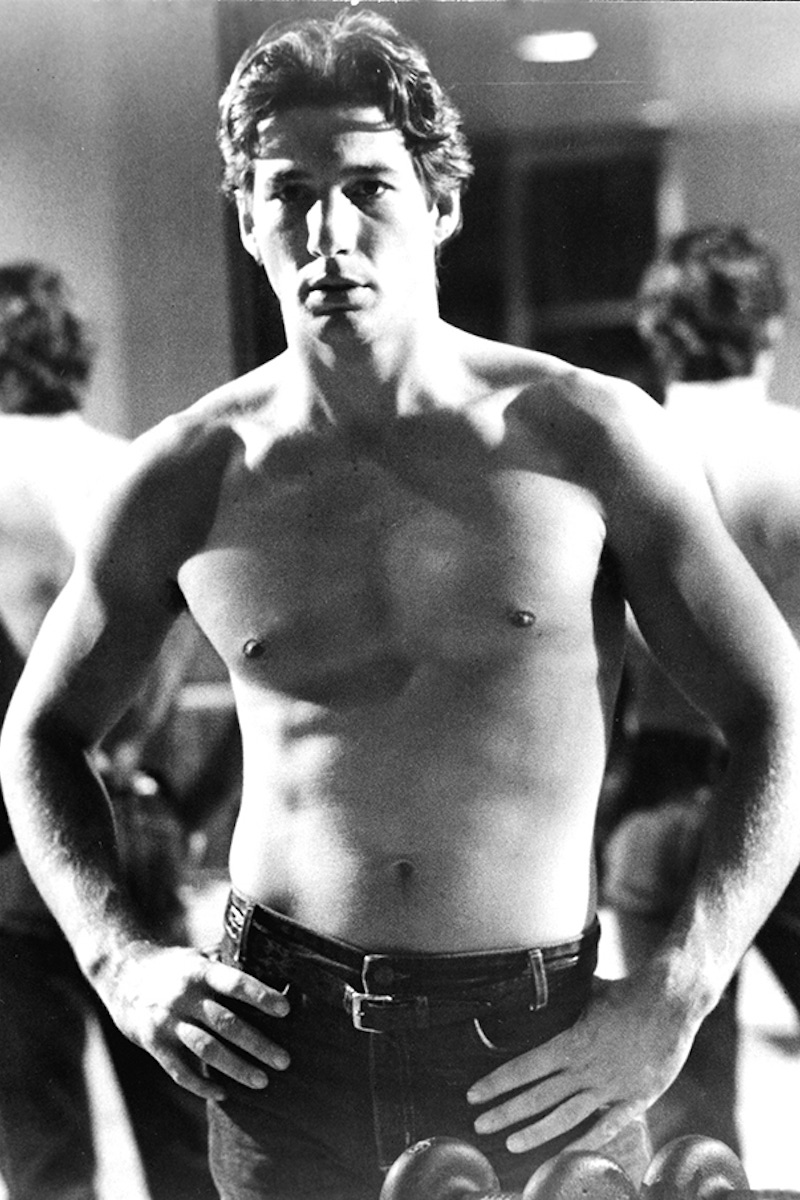 It was Giorgio Armani's motive to use the screen to project his revolutionary vision for men's fashion. And boy did he do so. He re-wrote the codes of masculinity that would help propel the zeitgeist of the 1980s, thus making the film one of the most sartorially significant in cinema history.