The Rake Film Fest: The Untouchables
4 Minute Read Set in the era of Prohibition, we can marvel at the swaggering costumes worn by mob bosses in The Untouchables.
After the enormous success of The Godfather and its sequel, Paramount saw the commercial opportunity of turning The Untouchables series into a film. Choosing and managing the talent for the project was mired in complexity and difficulty. It is why the denouement of having an untested lead actor collaborating with an ungovernable director didn't look prosperous on paper. Yet it's considered a crime thriller epic, and celebrated for its phenomenal costumes. And if you're analysing the wardrobe of Robert De Niro, who plays fabled Chicago mob boss Al Capone, there's no scrimping in authenticity. De Niro demanded that he wear identical clothing to Al Capone, so much so that he tracked down Capone's tailors. Despite there being a mix-up on the credits at the film premier, it is Henry Stewart of New York who brought Al Capone to life on screen through De Niro's costumes, notably the light grey three-piece suit that he wears in the courtroom. Other noteworthy details include the broad padded shoulders, and hip pockets that sit flat on the waist. His dressing gowns were reportedly monogrammed in the same pattern as Capone's, whilst the white felt fedora, and knee-length camel hair overcoat remain iconic fixtures from the film.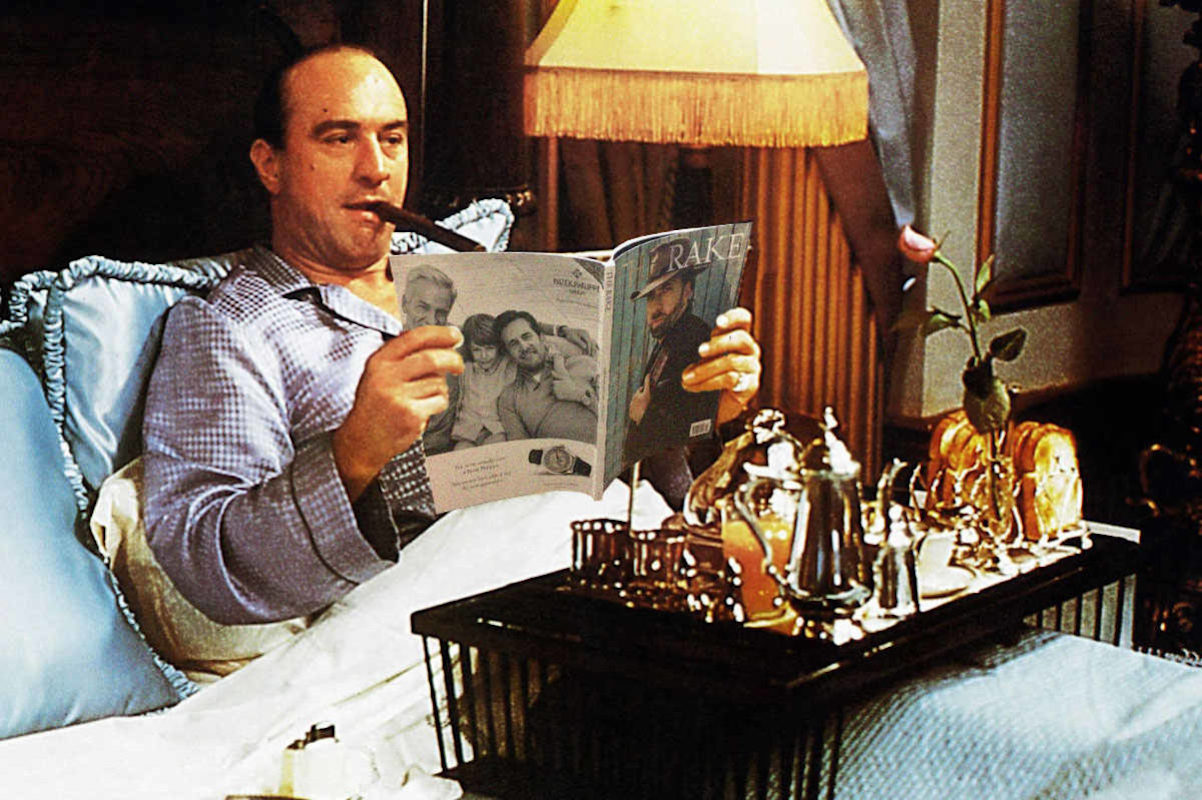 There's barely a scene where an actor isn't donning a waistcoat. Standing with guns, Andy Garcia, Sean Connery, Kevin Costner and Charles Martin Smith all show the different ways of wearing a waistcoat. As he won his only Oscar for his part as Irish beat cop Jim Malone, lets focus on Sean Connery's outfit. Compared to Costner, and Martin Smith, his appearance is more rugged. He wears a thin-waled corduroy jacket, pale shirt buttoned to the neck, and red textured waistcoat, ankle boots and a newsboy cap. Some film critics associate Connery more with The Untouchables than Bond, which apart from his brilliant acting, is a testament to his incredible outfits.