Christoph Waltz: BMW
Two-time Oscar winner and former cover star of The Rake magazine Christoph Waltz, is in fact on BMW's creative board. It makes him well-placed to feature in the video introducing the new iX from the great German car manufacturer.
"It's no sales pitch, it is something that fulfils the basic dramatic requirement of differing opinions [on the car] and the professional happens to be the CEO of BMW." A deliciously slick precis of the recently uploaded YouTube video that introduces the new iX by BMW. The line comes from the video's other protagonist, who happens to be two-time Oscar winner Christoph Waltz. On release of this new short, which is not part of an advertising campaign but rather "little narrative vignettes" for the brand, we caught up with Mr. Waltz, who we last spoke to back at the beginning of 2020 before the word 'lockdown' had been ushered into our everyday lexicon. The New iX, introduced to Waltz by Oliver Zipse in the video and available only for pre-order, breaches the most advanced capabilities of electric cars on the market. It is a glimpse at the future and at what is possible, though behind the scenes what comes after that appears to be mapped out. Waltz says: "It is funny we went into the design labs and the little that they could disclose, you'd think you were in a science-fiction movie because they are evolving and anticipating evolution and that is fascinating. The prospective possibilities, the weighing of eventualities is a really fascinating thing."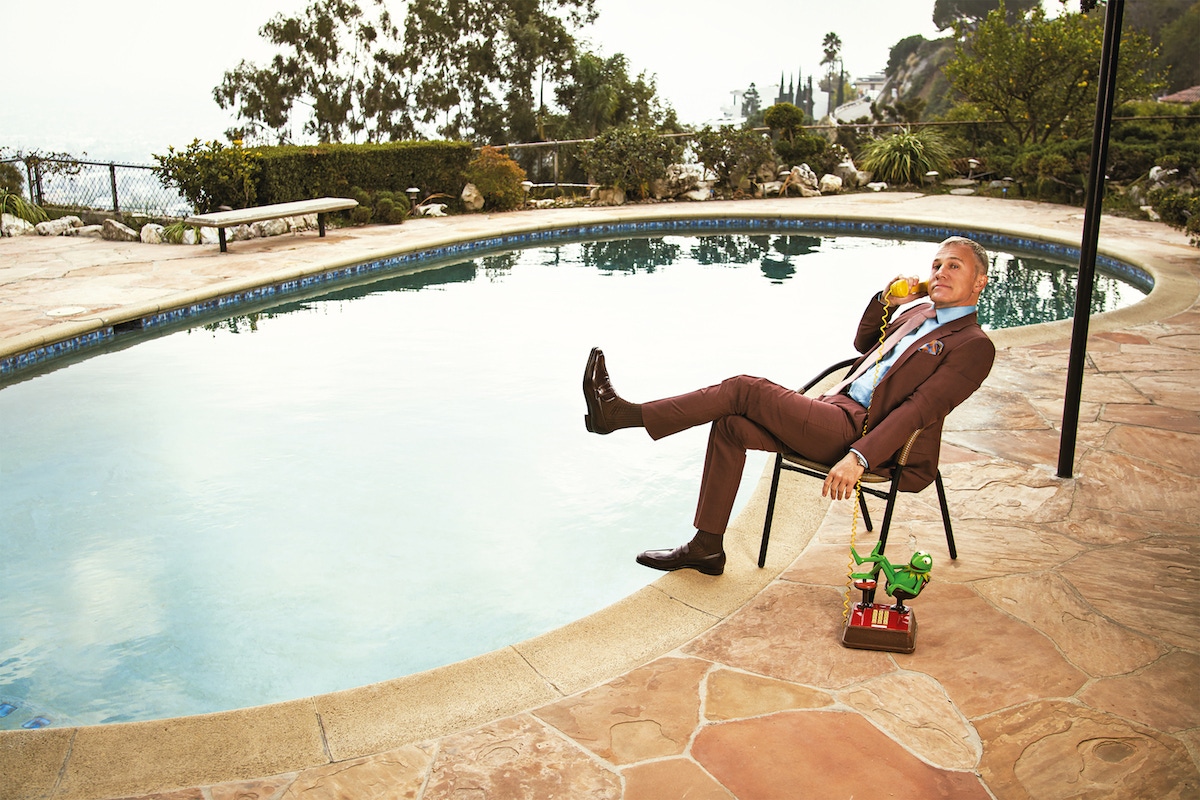 Christoph is not – as mentioned – fronting an ad campaign, nor is he merely a seasonal face of the brand, he has become part of its fabric through sitting on its creative board, headed by Zipse, which is after the kind of creative twists of sophisticated artistic minds like that of Waltz. "To be part of a procedure that incorporates an outsider - like I would be at BMW – in these deliberations is more than educating and enlightening to me." That being said, to Waltz, it is nothing if not a two-way street. The collaboration has allowed him to think anew about the endless, and often over-compromised issues he has experienced working the Hollywood machine. "To learn from another very professional field on how to deal with that is to me the ultimate creative process." In the April issue of The Rake, Waltz said of cigars, music and wine that they were antidotes to the issues in the world. I wondered if he felt that cars can have the same effect on the soul, the ultimate practical balm, something that installs a sense of belonging, security and continuity to a person, not to mention the ways in which sustainability and environmental friendliness is something we are all wanting to incorporate into our everyday. He says, "Yes you can see a car like that but you'd have to choose that perspective. Because cars are of such enormous industrial importance and economic importance that that part outweighs the rest." No one needs a degree in subtext to see that Christoph's involvement in something like this supersedes financial gain or certainly notoriety (is there anyone in the world more watchable or charismatic?). The world's most glaring paradox is to do with a genuine desire to help with climate change, which often sees the car as its bête noire, and our overwhelming reliance on them. From a design perspective, the engineers seem to have done their job on the iX. From a narrative point of view, well Zipse's partnership with Waltz is nothing short of a masterstroke, enigmatic, authoritative trustworthy, he is the personification of how BMW want people to see them. Waltz may not have been pitching, but we are sold.