Cifonelli Dreams Do Come True
Even Hollywood directors need their own superheroes. Paul Feig's is a vision in a white double-breasted waistcoat — the French master himself...
I have seen and coveted Cifonelli suits for a very long time. They appear to come from another era and yet fit seamlessly into the present day for any man who has the confidence to pull them off. The exacting fit, the gorgeous sculpted flow of the double-breasted waistcoat, the regal silhouette: to me, it adds up to more than a suit. It's as if it's possible to wear the sartorial equivalent of a Rolls-Royce, all tailored by a fairytale king in the form of Lorenzo Cifonelli. So, when my good friend Tom Chamberlin asked me if I would like to have a bespoke Cifonelli suit tailored for me by the master himself, I pinched myself extremely hard, said "ouch", and then said yes at the speed of light.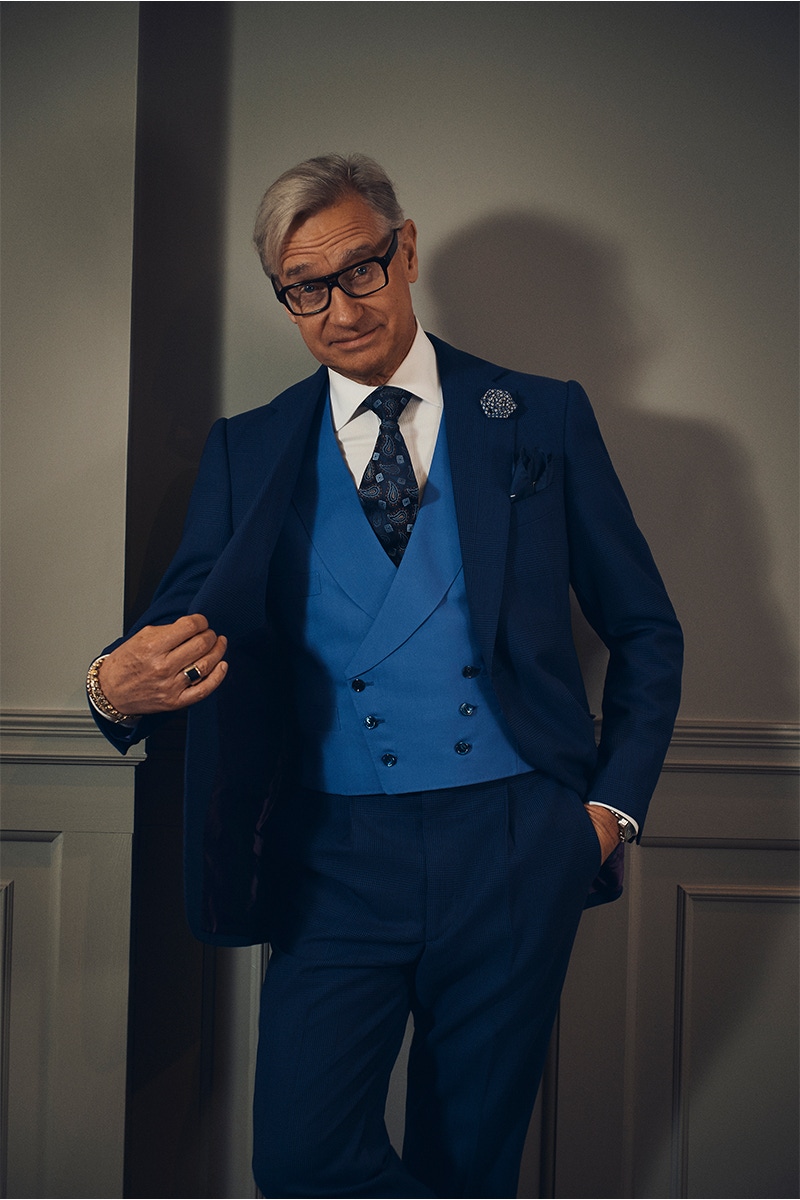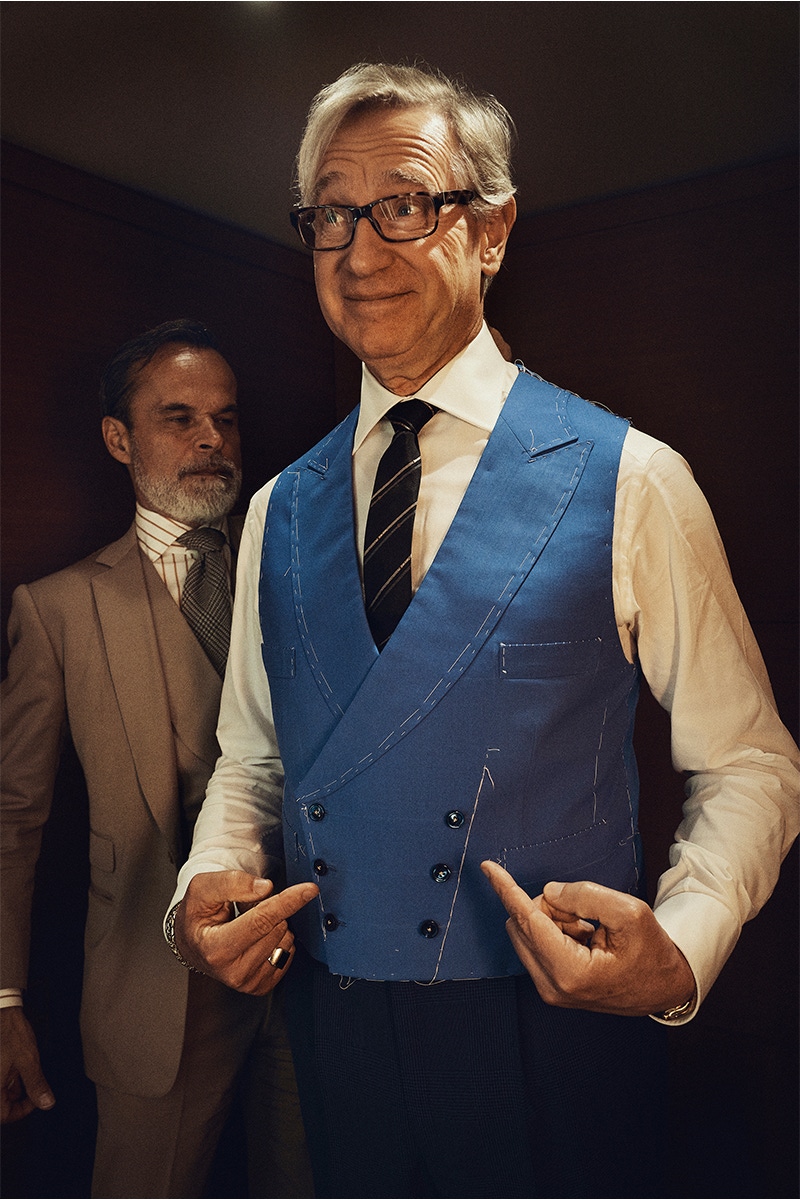 My first fitting was at the glorious Mark's Club, in their private dining room. I arrived at my favourite club (yes, Iam a member — humblebrag)and was directed upstairs, where I was told Lorenzo was waiting for me. I climbed those beautiful steps, their soothing old wooden creaks serenading me as I ascended past the first-floor bar and sitting room and up to the second floor, where I nervously turned and walked past the backgammon lounge to meet my sartorial hero. It was there I first encountered Lorenzo Cifonelli in person. For me, it was like meeting a movie star from the golden age of cinema. I'd seen him so many times in the pages of The Rake that I felt like I knew him already. I entered the dining room to find Lorenzo sitting on a modest chair waiting for me. He looked exactly as I had hoped he would. A striking man who turns heads wherever he goes, he was wearing one of his signature suits and exuded old-world elegance.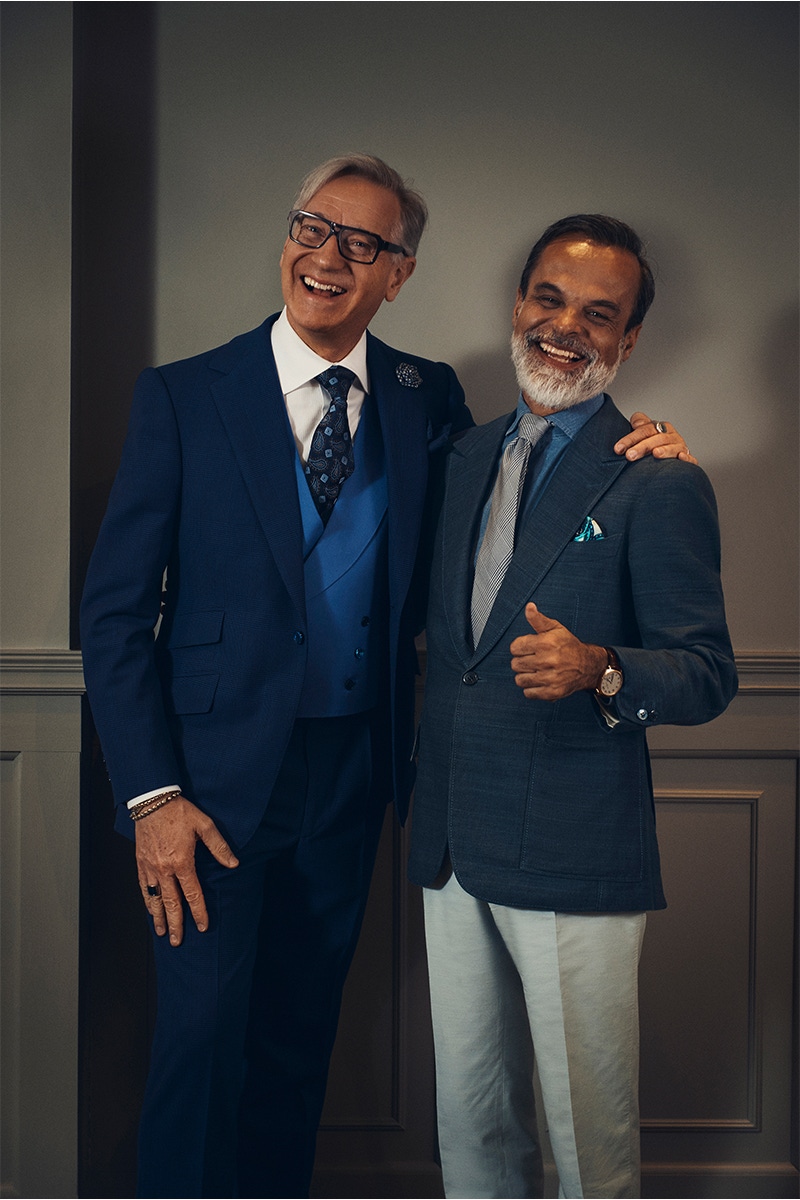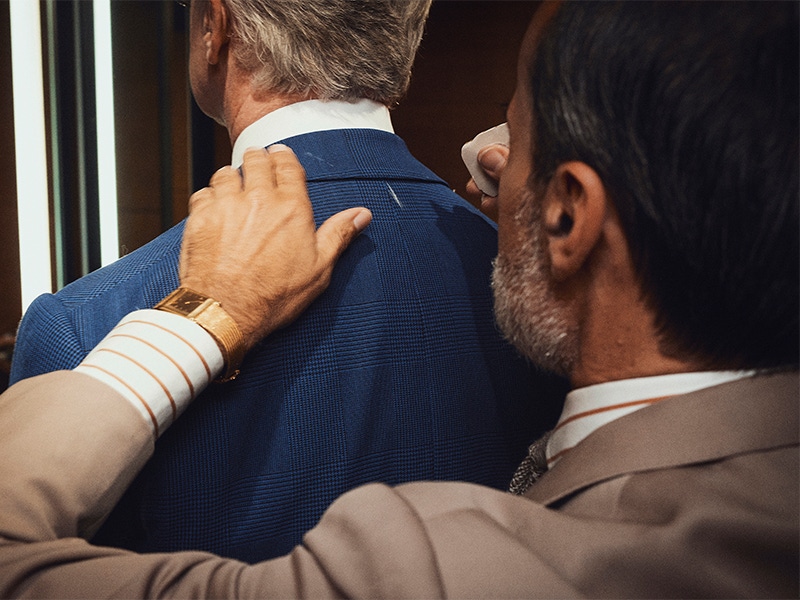 It is at this point that I have to admit why I wear bespoke. Yes, to me it is the height of men's style and probably the most elegant thing a gentleman can put on his body. But I also have no shoulders. They literally slope so badly that any off-the-peg suit I try on looks like the saggy ass of an elephant in the back. My father very sensitively used to call me "Shoulders", and my mother would make her friends laugh by pantomiming putting her hands on my shoulders and letting them slide off because there was nothing for her to hang on to. (There's nothing quite as special as getting heckled by your parents over something you can't change.) I also need to have my shirts made specially because a normal shirt sags and buckles in the front because of my nonexistent shoulders. So Lorenzo and Massimo had their work cut out. But they were undaunted, and my excitement built knowing that the next time I tried on the suit, it would be much further along.
And then the world came to a standstill.
Read the full story in Issue 83, available to purchase on TheRake.com and on newsstands worldwide now.
Subscribers, please allow up to 3 weeks to receive your magazine.