Come Fry With Me: The Imperial Hotel, Tokyo
The Imperial Hotel's jazz-age slash late-sixties ring-a-ding-ding vibe is one of the things that makes the establishment stand out as a particularly unique and undeniably rakish spot to spend time in Tokyo.
When you think of Japan, generally, either geisha-samurai-tatami-kimono-calligraphy-tea-ceremony tradition, or Astroboy-manga-hightech-neonlit-Blade-Runner-esque-karaoke-kawaii ultra-futurism will spring to mind. You don't tend to associate the Land of the Rising Sun with the sort of twenties or midcentury cool so beloved here at Rake HQ… Whiskey, cigars, art deco, Frank Sinatra, Cary Grant, jetsetter, et cetera, et cetera. That jazz-age slash late-sixties ring-a-ding-ding vibe is one of the things that makes the Imperial Hotel stand out as a particularly unique spot to spend time in Tokyo. Originally built in 1890 at the behest of the Emperor (as its name suggests), the hotel was intended as a welcomingly Westernised bolthole for royalty, dignitaries and VIPs visiting from Europe, Britain and the US. Then, as today, trad Japanese manners and service standards were coupled with familiar European-style furnishings and décor, easing some of the culture shock suffered by early 20th century explorers of the then utterly foreign 'Exotic East'. For decades, the Imperial was pretty much Tokyo's only hotel offering a vaguely Western hospitality experience, which went a long way to explaining its preferred status with gaijin travellers resistant to the idea of dining shoeless or (gasp!) sleeping on the floor. In 1922, during a visit from the Prince of Wales (the menswear icon who'd later assume the crown as King Edward VIII, and abdicated to become Duke of Windsor) the initial Victorian-styled structure was razed by fire. Fortunately, contemporary king of cutting-edge architecture, Frank Lloyd Wright, had been working for several years on building a new Imperial. Completed in 1923, Lloyd Wright's Mayan-Deco-Modernist design, following the shape of the hotel's "IH" monogram logo, was considered one of the great architect's masterworks. Playing host during its day to touring luminaries including Douglas Fairbanks, Charlie Chaplin, Cary Grant, Bob Hope, Ava Gardner, Marilyn Monroe, Josephine Baker and Alfred Hitchcock, Lloyd Wright's sturdy structure miraculously survived several major earthquakes and the rigors of the Second World War — though it didn't quite escape entirely unscathed, suffering quake damage and burnt-out areas from incendiary bombing. Time took its toll, too. By the late '60s, the grand dame had fallen into disrepair, and the decision was made to knock her down and build a high-rise in her place.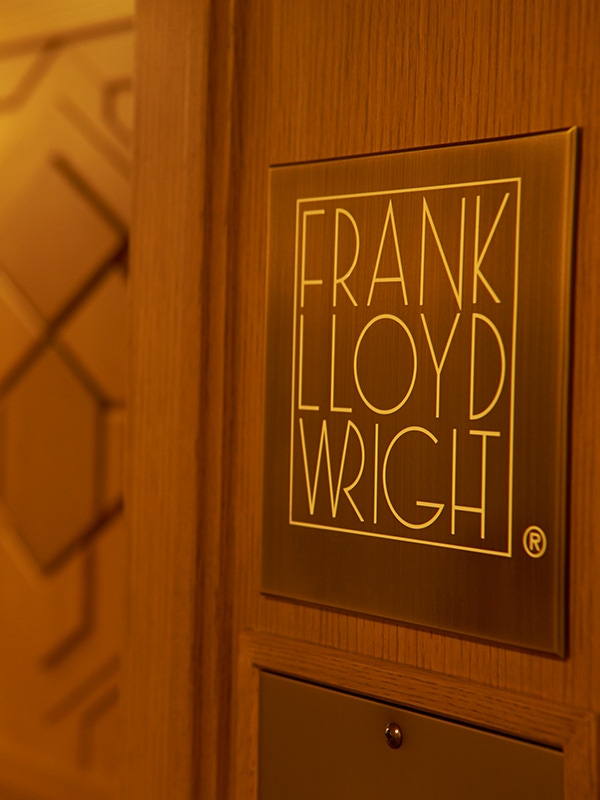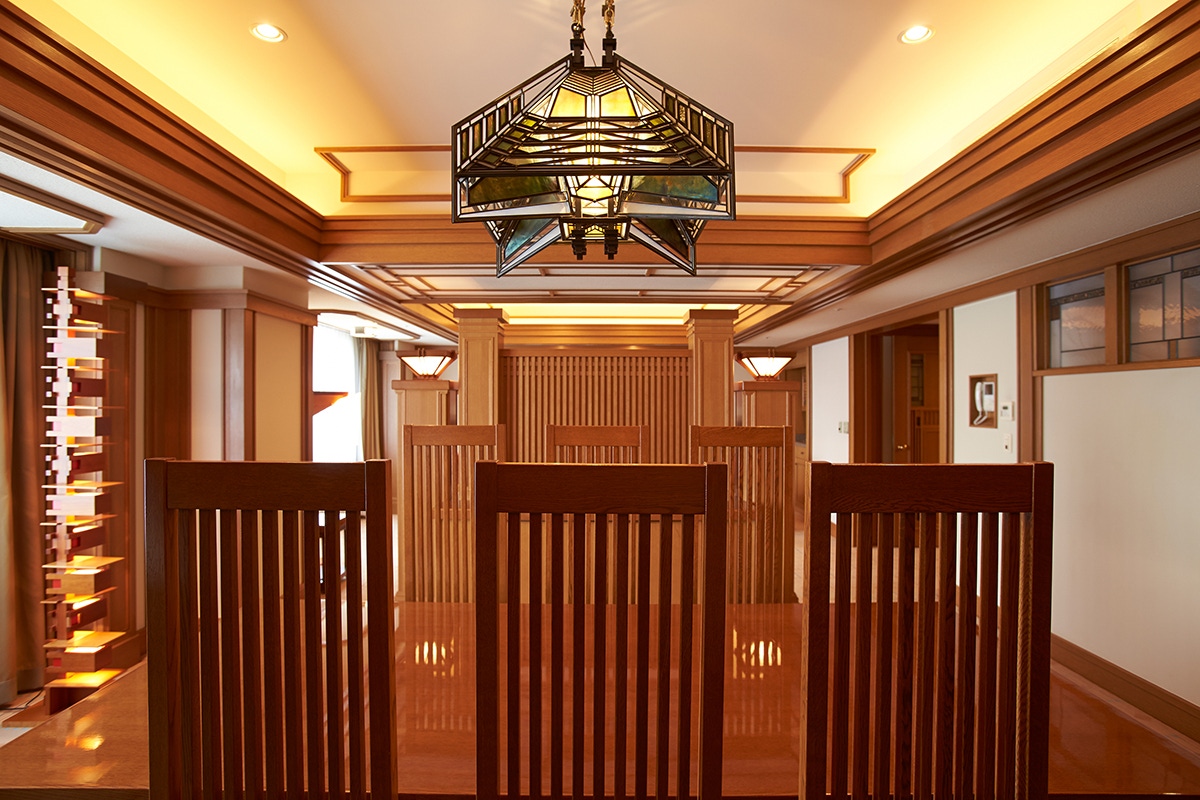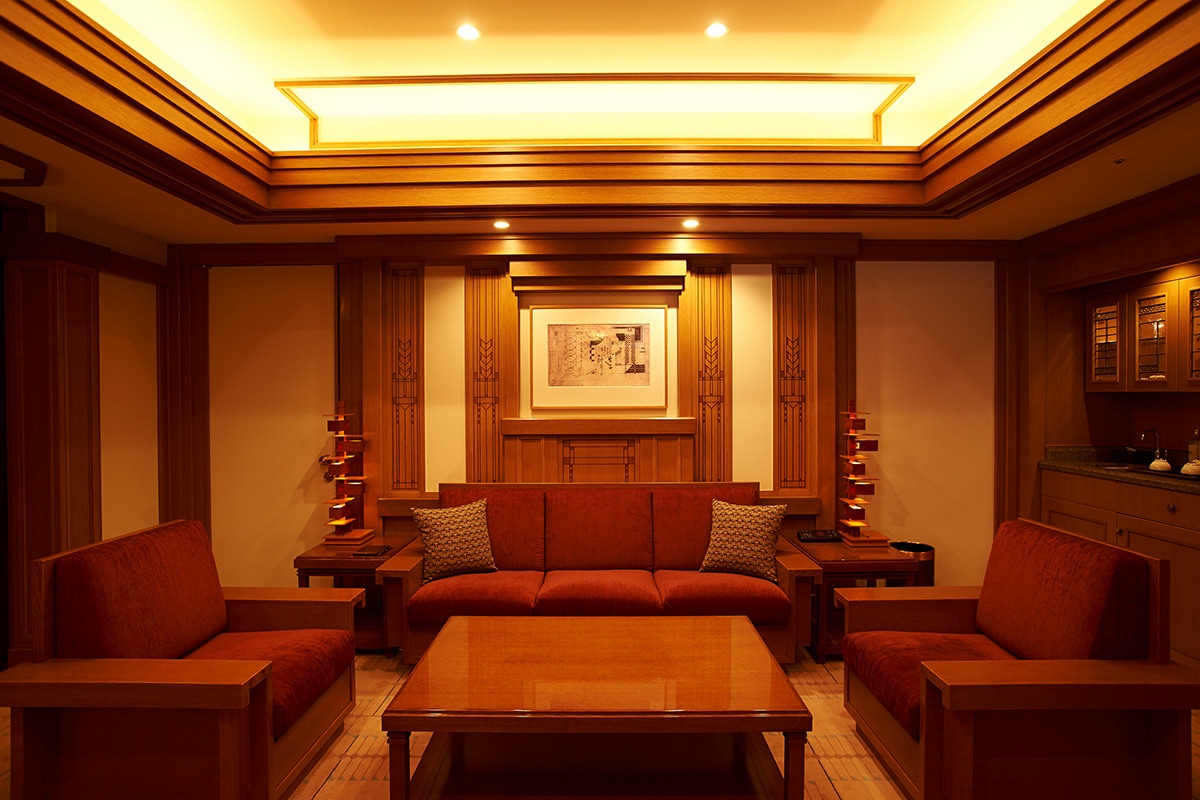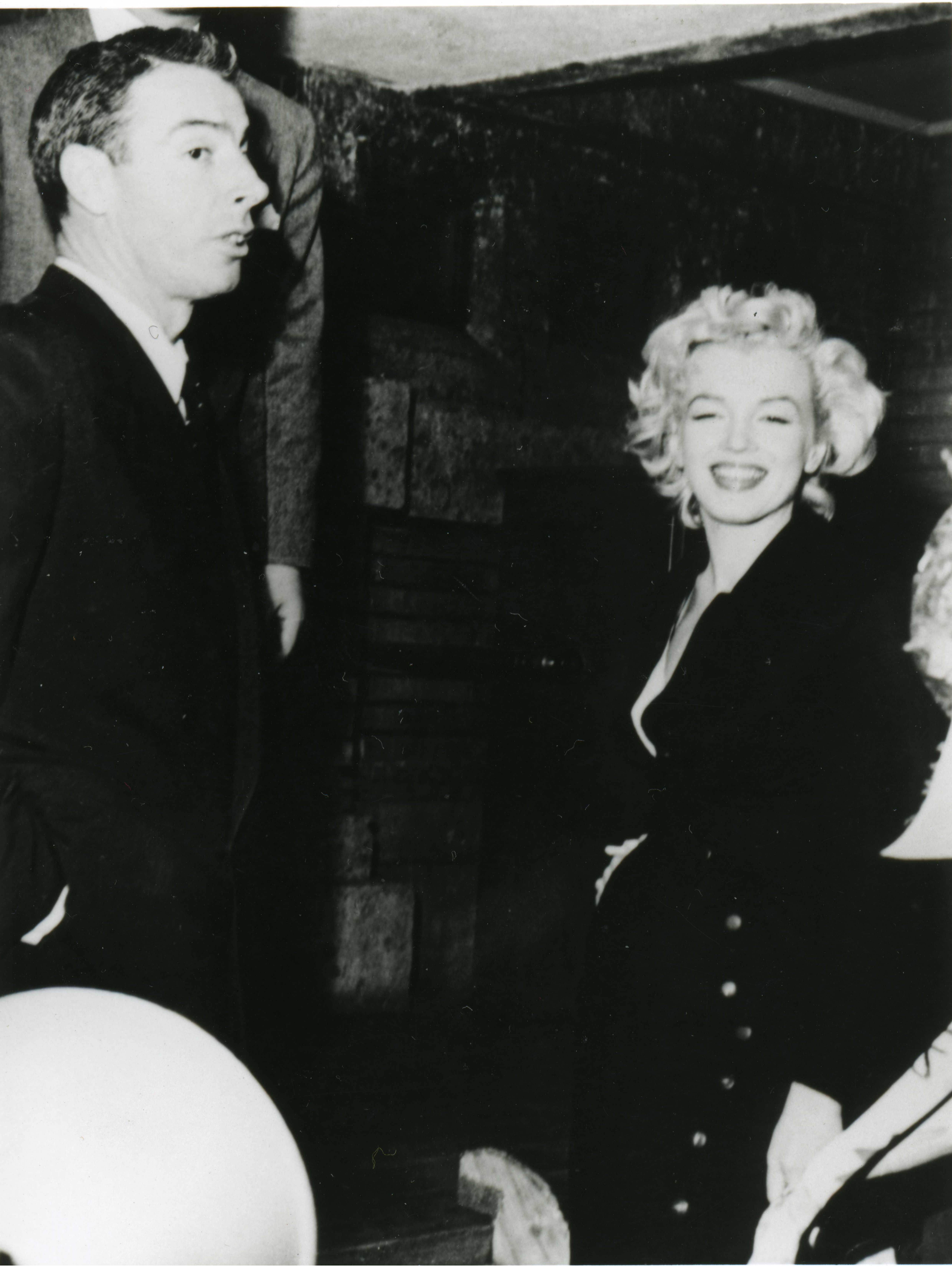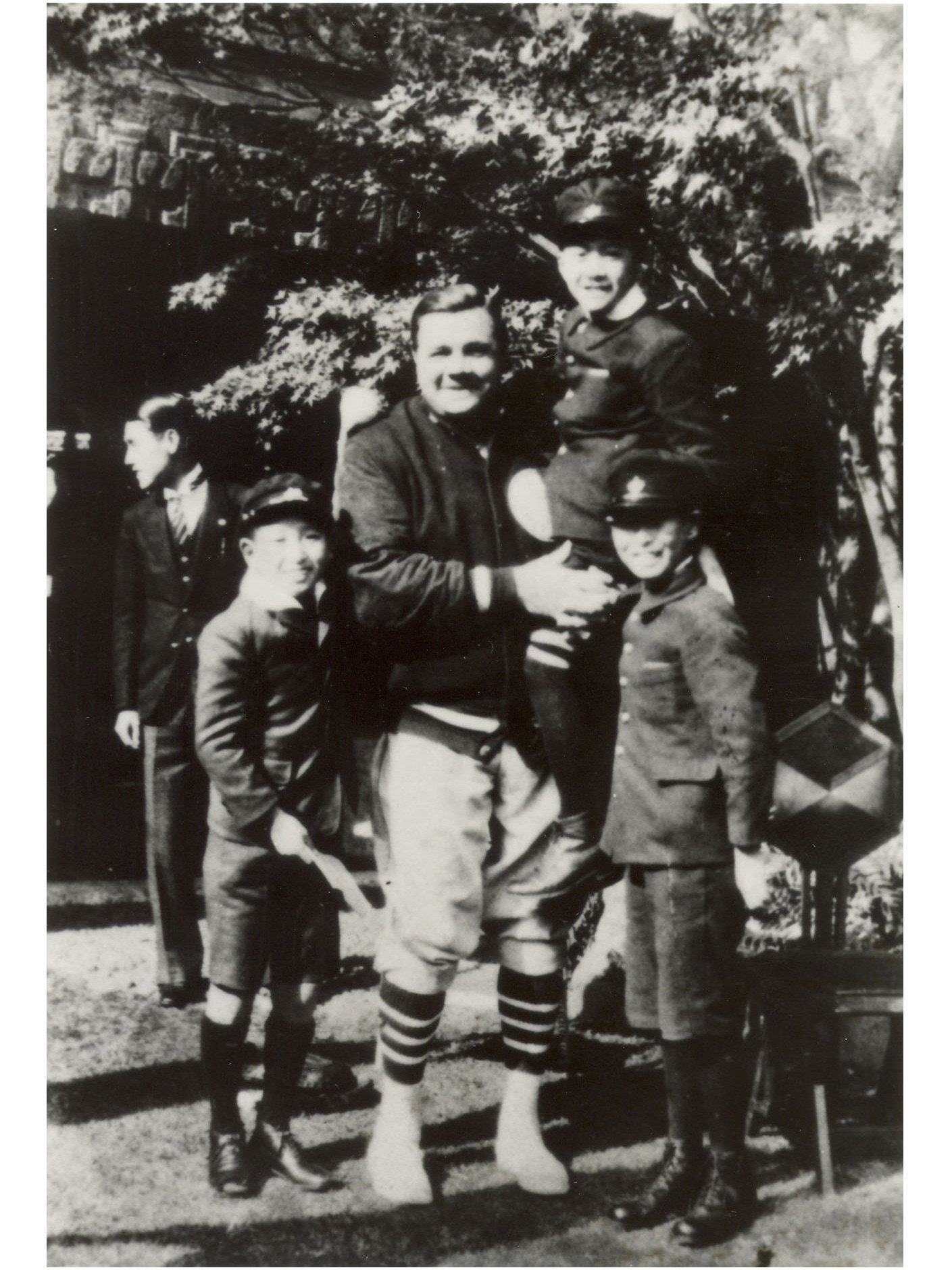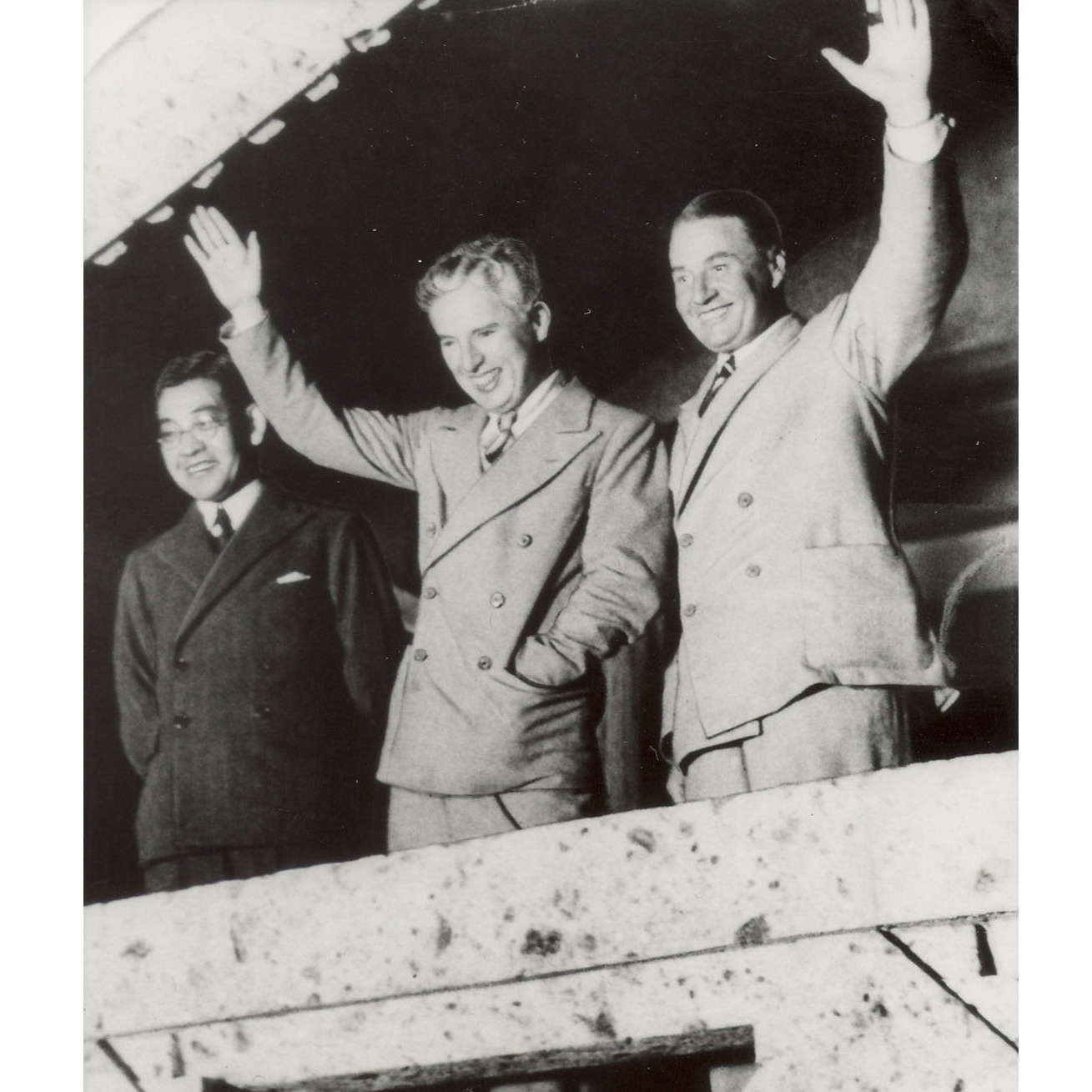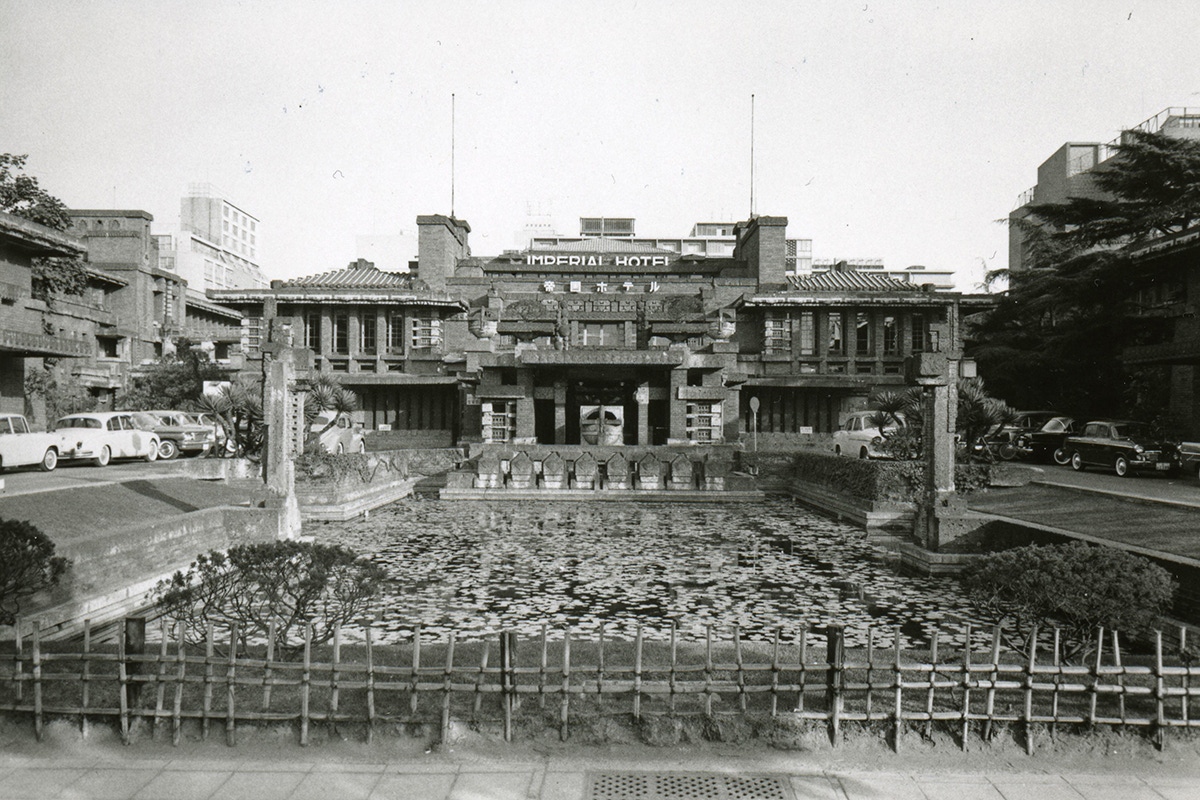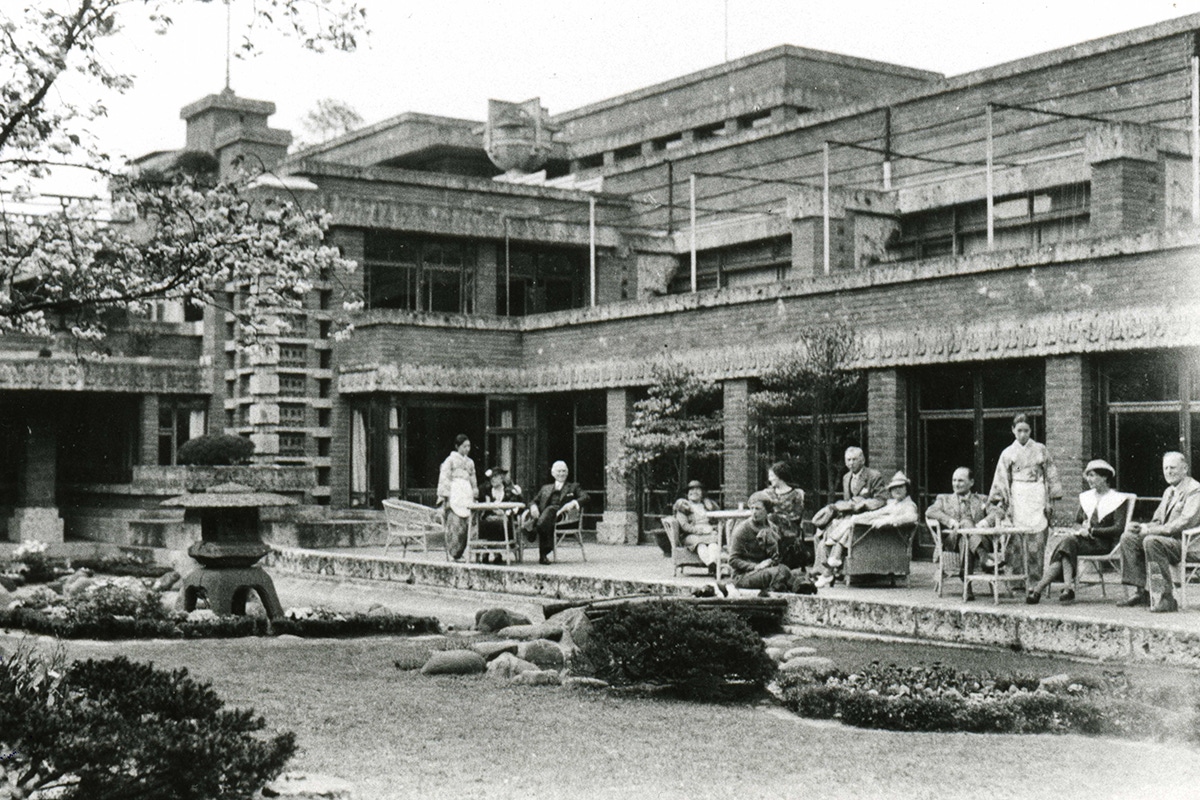 It's this 1967 structure — boasting more than 900 rooms and suites — that greets guests and visitors today. Remaining immensely popular with the noble, noteworthy, rich'n'famous (guests in the 1970s and '80s included Queen Elizabeth II, Presidents Gerald Ford and Jimmy Carter, Catherine Deneuve, Alain Delon, Pierre Cardin, Robert De Niro, Elizabeth Taylor, Robert Redford and Frank Sinatra), while it's been modernised on numerous occasions since its opening, the Imperial retains a real sense of its '60s/'70s renaissance — as well as its Lloyd Wright Mayan-Deco origins. Though all the vast property's interiors are inspired by the architect's distinctive lines, the FLW effect can be felt most keenly in the hotel's signature Frank Lloyd Wright Suite (a beautifully wood-panelled and classically furnished retreat designed in collaboration with the architect's heirs) and in the Old Imperial Bar, a trip to which is an absolute must for the rakish visitor to Tokyo. Featuring many elements preserved from the original Lloyd Wright building, this dark, smoky, ultra-gentlemanly spot is the perfect place to fire up a stogie, enjoy an excellent Japanese whiskey from the superbly curated selection, and revel in the throwback vibe. You'd be wise to fortify yourself beforehand with a hearty meal, however. And for this, you certainly needn't leave the premises. On the 17th floor, Kamon does a refined take on teppanyaki (including copious melt-in-the-mouth, spectacularly marbled Japanese beef), basement restaurant Tokyo Nadaman (designed by leading Japanese modernist architect Togo Murano) is super for sushi, and the acclaimed Les Saisons serves outstanding French haute cuisine. But if you want to keep the sense of the old school flowing, we'd suggest taking a counter seat at time-honoured tempura spot, Ten-ichi. Founded in 1930, with clientele through the years including Marc Chagall, Henry Kissinger, David Rockefeller, and the aforementioned Ol' Blue Eyes ("Come fry with me, let's fry, let's fry away…"), here the chefs will whisk up luscious morsels of crispy battered goodness guaranteed to leave you properly prepared for an evening partaking in liquid refreshment. Bill Murray's character may have been asked to Rat Pack it up during his turn spruiking Suntory in Lost In Translation, but there's little Sinatra schwing to the hotel he stays and plays at in that film. No, when next in Tokyo, if you're looking for rakishly relaxing times, make it Imperial time. Hai dozo.