A comprehensive guide to cashmere
What makes cashmere so luxurious? And how best to buy it? We answer your pressing questions.
Here in the UK, we're exceptionally good at complaining about the weather. But while we grumble about the rain and whinge about the cold, our climate is – in the grand scheme of things – pretty average. Especially when you compare it to somewhere like the Gobi desert, where temperatures range between -40°C and 45°C and can fluctuate by 35° in a day.
It makes sense, then, that goats living on this stretch of brushland, which reaches from Northern China into Mongolia, are the source of one of the world's most versatile fibres: cashmere. From the soft underbelly of these goats, it's crucial to the animals' survival that their coats can adapt, keeping them warm in subarctic temperatures and cooling them down when necessary. 
We'd argue that cashmere has become a crucial part of our wardrobes, too (even if our climate does demand considerably less of us). According to Ladakh folklore, the first wearable item ever made from cashmere was a pair of socks felted by a saint in the 14th Century. Fast forward seven centuries, and cashmere socks are not only a Christmas day stocking filler, but designers and innovators have brought cashmere into a realm of its own, turning it into a fibre that can be used in everything from accessories to knitwear, from greatcoats to dressing gowns, from tailoring to leisurewear. 
But it's not just practical: cashmere is undeniably luxurious, with a seriously soft handle and fluidity to it that is almost impossible to replicate. Compared to its sheep wool counterpart, it's roughly three times more insulating, as well as being finer, stronger and lighter. Those who can't wear wool against their skin because they find it itchy or are allergic rarely have the same reaction to cashmere, making it the perfect material for Edward Sexton's fine-knit rollnecks, Altea's preppy cardigans or Anderson & Sheppard's polo shirts.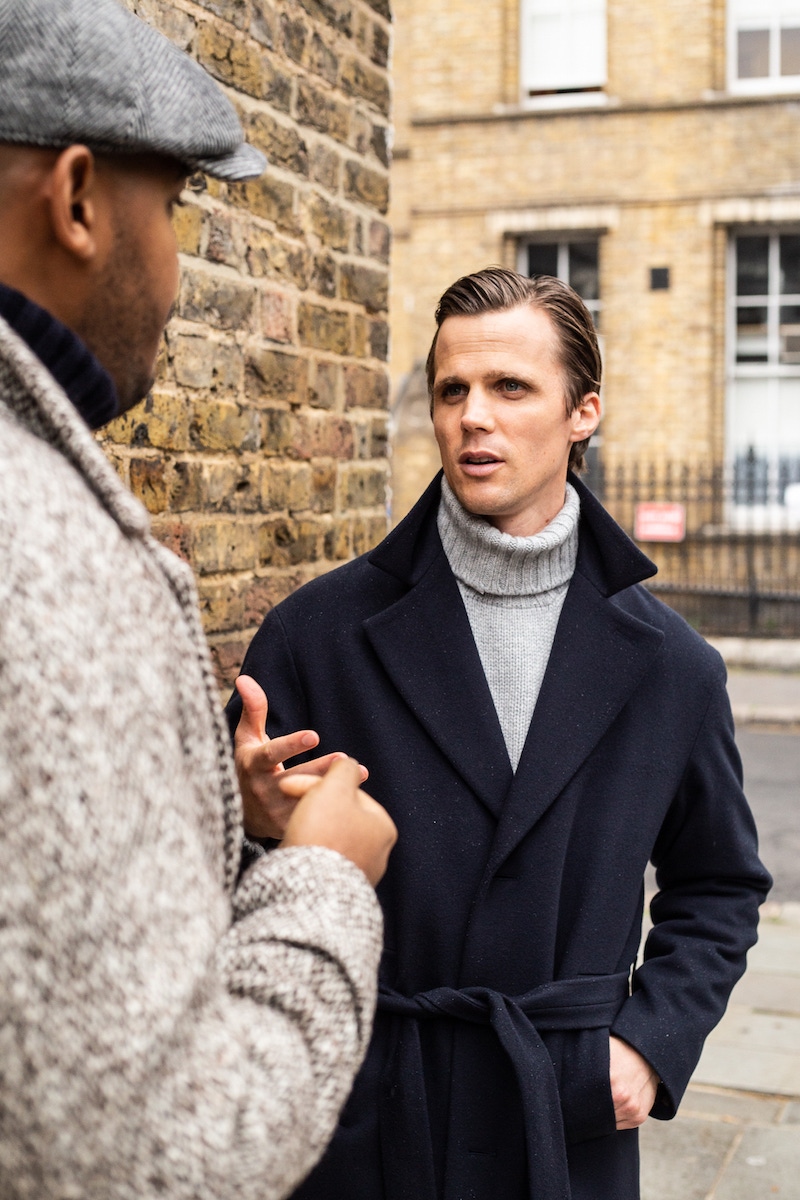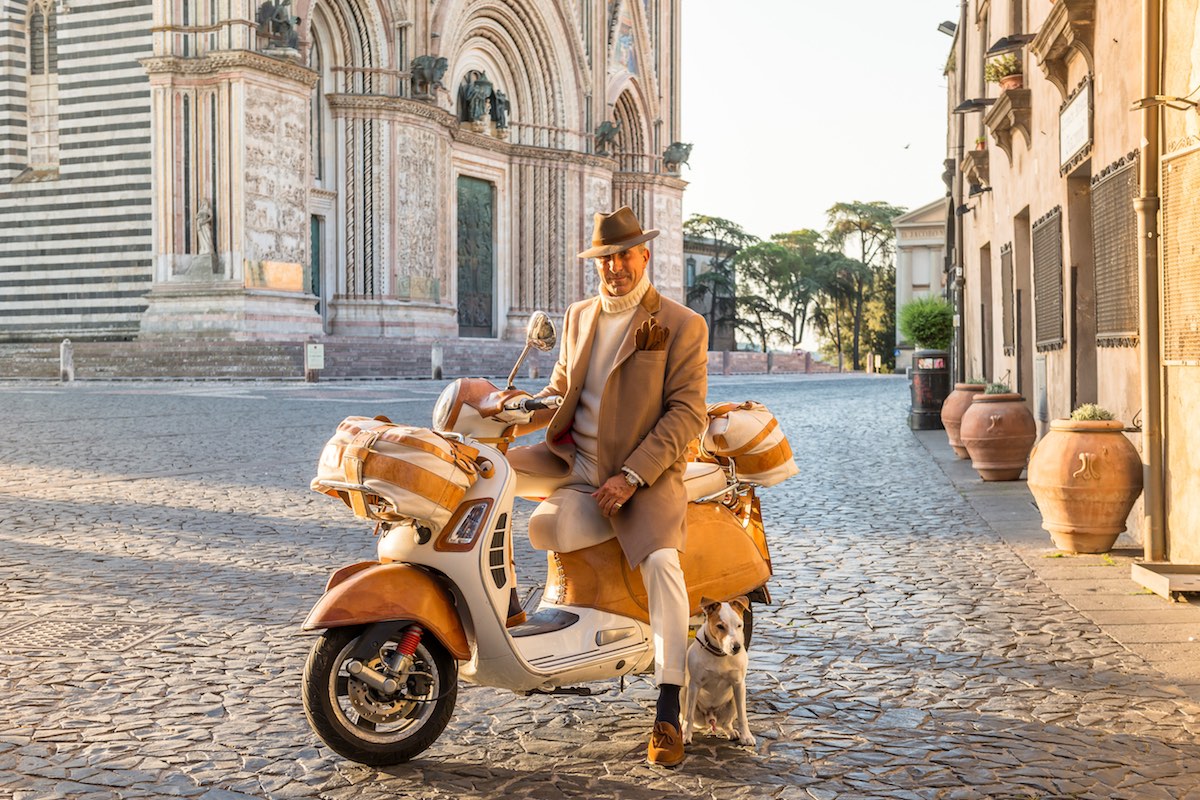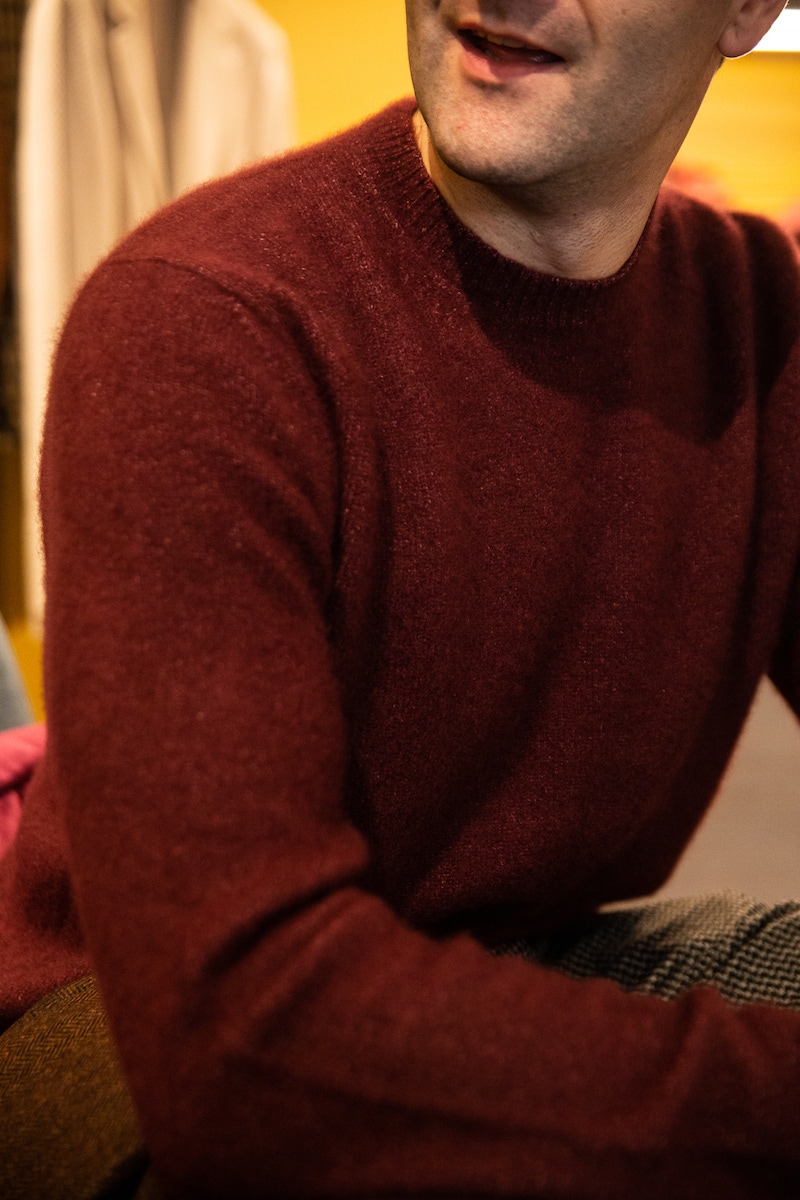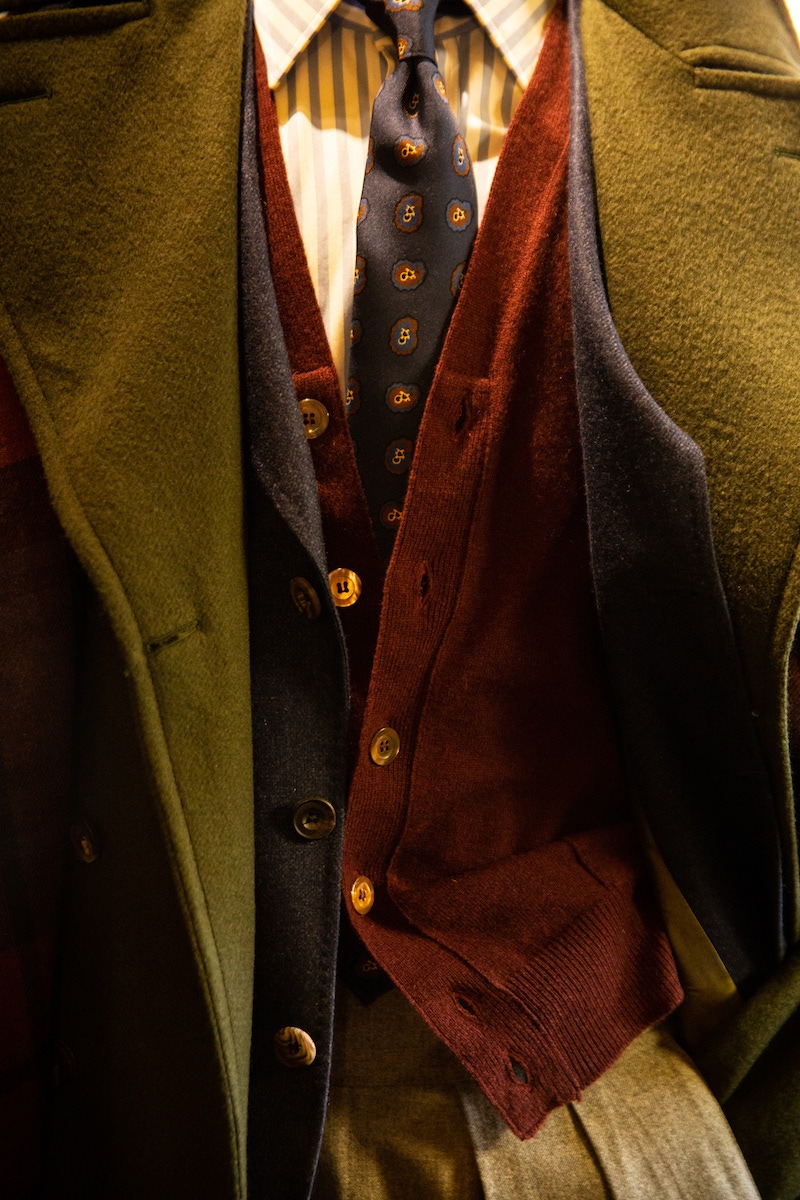 Admittedly, it's also a little less resistant than wool, making it a touch more high-maintenance. But cashmere pieces are well worth the investment, and if you look after them, they can last you hundreds of wears – storing your cashmere properly and following washing instructions will add longevity. Alternatively, opt for cashmere blends – brands such as Gaiola and Inis Meáin produce versatile wool/cashmere blends that still maintain a beautiful handle but also wear a little stronger. Inis Meáin's purpose-built carpenters jacket with Donegal wool; Scaglione makes a classic silk/cashmere crew neck; Anderson & Sheppard's merino/cashmere knitted jacket is a best-seller on TheRake.com. Tailored jackets, too, are often cut in fine cashmere, because it provides warmth and comfort to the wearer plus a silky-soft finish found in Cifonelli's single-breasted blazers, Rubinacci's sports coats and Gaiola's jackets. 
Cashmere is also more crease-resistant than wool, which is why many prefer it for travelling. This summer, De Petrillo's Sahariana jacket in a wool/cashmere herringbone was so popular that we've re-stocked it for autumn/winter in eight different shades. As well as being practical – bellow pockets provide easy access to your essentials and a belted waist offers more flexibility whilst travelling – it also proves cashmere's ability to take on colour. From Joshua Ellis' scarves, which feature bright pops of lemon-yellow and bright orange, to Scaglione's knitwear, which comes in cornflower blue and crimson, cashmere's styling options are unlimited. Depending on how the yarn is spun, it can also hold a lovely texture (almost like tweed) with tonal flecks – just take a look at the claret, burgundy and cherry shades coming through in Cifonelli's autumnal jacket.
Ultimately, though, cashmere is about comfort. And there's nothing more indulgent, more comforting, and more luxurious than a pair of knitted cashmere trousers, or, dare we say it, tracksuit bottoms (although we'd emphatically advise against wearing them on the actual track). We're talking lounge pants, leisurewear, luxe (in)activewear. This winter, we'll be rotating Scaglione's slim-fit trousers with ribbed detailing and Connolly's drawstring pair in navy with sewn-in seam creases, worn beneath Gownsmith's elegant bathrobes by night and a weatherproof overcoat by day.
Cashmere provides plenty of options for outerwear, too – after all, that is what it's designed for. It retains warmth without being too heavy, as seen in Alexander Kraft Monte Carlo's slim-cut covert coat, Rubinacci's impressive range of peacoats, raincoats, down jackets and overcoats, De Petrillo's double-breasted styles and Connolly's lightweight blousons. Better yet, they're all available on TheRake.com.