Crawling Through Clubland: St James's
One of London's most prestigious area, St James's, plays home to a number of fine establishments. Now, under the guidance of The Crown Estate, a handful of new rakish haunts have sprung from the foundations and what better way to sample them than a cocktail crawl?
I had the pleasure of being invited on a bar crawl this week. Before you come to any assumptions of what it entailed, or how it's in any way relevant to The Rake, the disclaimer is that it was a thoroughly rakish crawl around the prestigious area of St James's, London. For centuries, St James's has had an awesome reputation of playing home to London's most elite gentleman's clubs and emphatically rakish establishments, such as; Boodle's, the Carlton Club, The Ritz, The Wolseley and White's Club to name a few. It's often been referred to as 'Clubland' — however, I imagine that title now belongs to some extraterrestrial London-suburb where a Rake reader should never frequent — and under the guidance of The Crown Estate, it's now been rejuvenated. A new lease of life, bricks and mortar has been injected, whereby new establishments, bars, restaurants and hotels are rising from the foundations and providing services that are most deserving of having our trusted light of approval shined upon them.
As dusk begun to creep over west London's pink laced skyline, I arrived at St James Bar at Sofitel St James, at the bottom of Regent Street, on Pall Mall. Warmly welcomed in, we moved to the back of the bar that's inspired by arguably the most glamorous woman to have ever lived, Coco Chanel, and her apartment in Paris which she lived in the 1920s. An incredibly elegant and sophisticated room (naturally), with the walls and ceilings filled with gilded framed paintings and Asian floral panels. It's suitable for a meeting or just a cocktail to quench a day's thirst, whilst attentive staff are continuously on hand. All of a sudden a tall, bright pink glass is placed in front of me. Our first cocktail of the evening was Coco No.3, inspired by the bar's muse. A concoction of No. 3 Dry Gin, a fusion of jasmine, a homemade shrub of raspberry and english breakfast, egg whites and lavender, it's also inspired by the makeup of Chanel's No. 5 perfume. It's like nothing I've ever tasted; punchy, fruity and incredibly floral. Even if it doesn't sound like your cup of tea, their highly skilled bartenders can shake and stir anything to your needs from their well equipped, stocked bar.
From the St James's Bar it was a short, brisk walk to the next watering hole, Aquavit. Some of our North American readers may have heard of this establishment (they have two Michelin Stars in New York), but for those who haven't, it's one of the finest Nordic restaurants in the world, and they've just opened up shop in St James's Market. By this point, I have to admit that I was absolutely famished, my salad at lunch was clearly insufficient in getting me through this liquid-heavy crawl. Alas, my prayers were answered. A smörgåsbord of exceptional small eats of pickled herring, smoked salmon and other delights packed with intense flavour, paired with cocktail number two, the Jukkasjarvi, was served. Named after the town in the north of Sweden, where the glorious Icehotel glistens, the Jukkasjarvi cocktail is a dill infused authentic Scandinavian spirit that's paired with unusual variations of flavoured vermouths. Served in a tumbler glass — with the largest ice cube-come-ball I've ever seen — and garnished with lemon and spring onion (interestingly), it packs a punch, but is a warm and perfect addition to Aquavit's traditional Scandinavian food. The open-planned restaurant's decor is laid-back and well lit, with gold finishings which reflect off the large windows. Another Michelin Star will no doubt be on the way.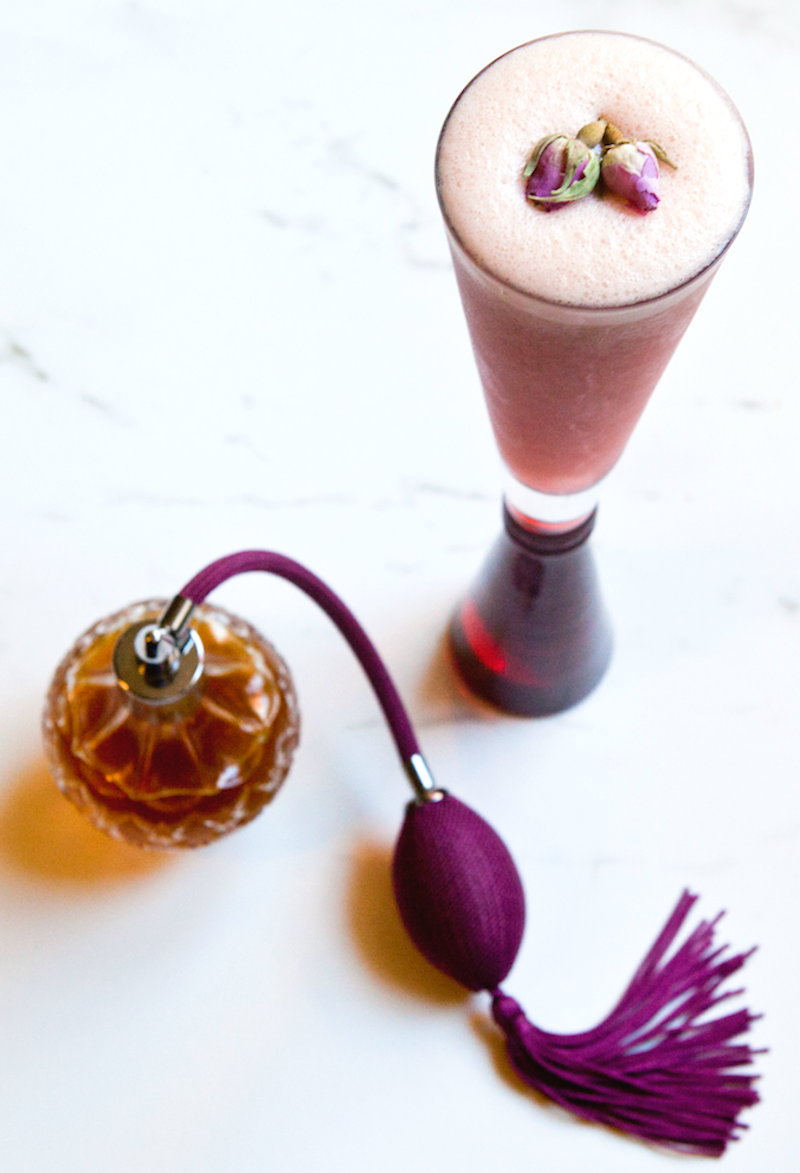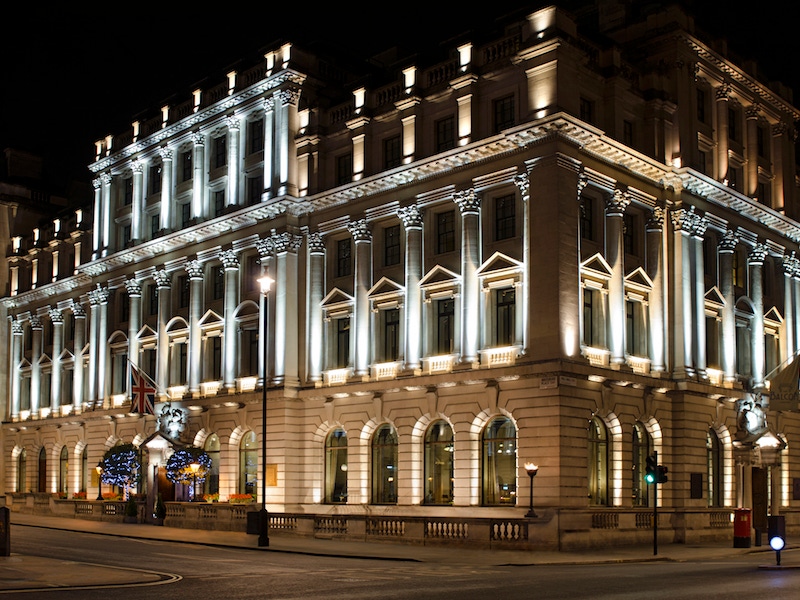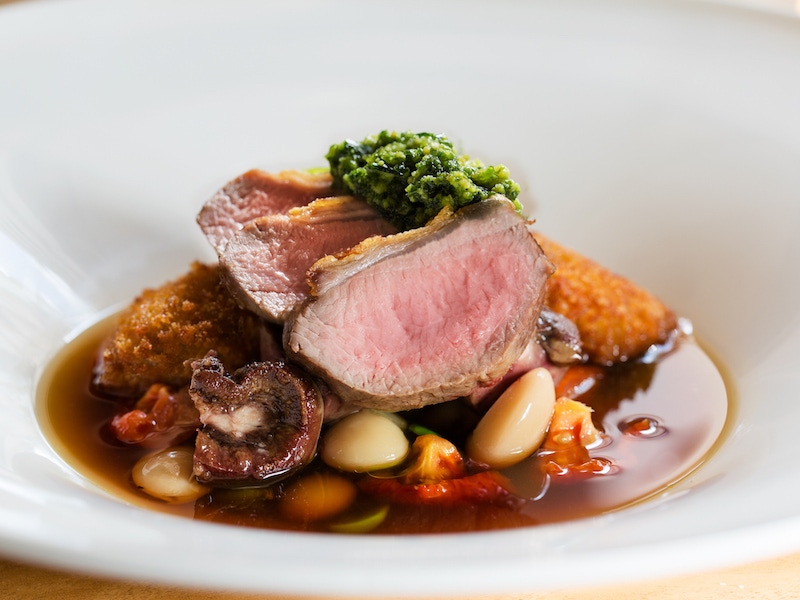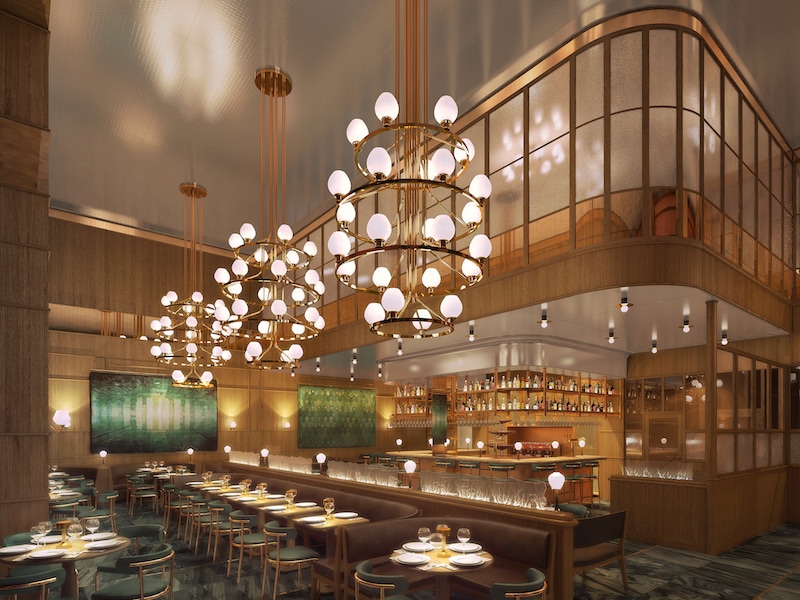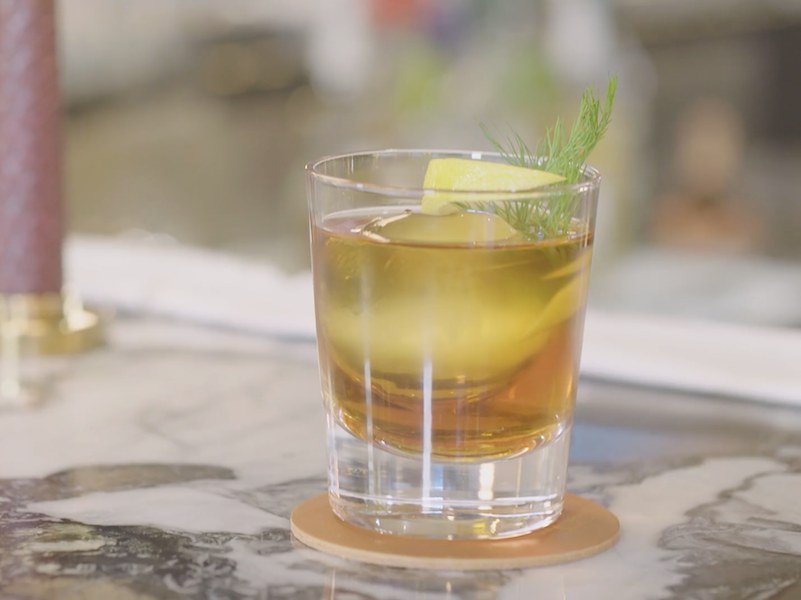 From Aquavit we didn't have to venture far, which I was pleased to find out (herring can weigh one down) as the next stop, Veneta, is just a mere stones throw away on Norris Street. Inspired by timeless magic of Venice during the 20th century, Veneta has a sophisticated, quiet and relaxed atmosphere and has absorbed The Floating City's exploding culture and boasts a menu that's purely classical and traditional. Thankfully we didn't eat, but our cocktail, the Retro Spritz, was more than adequate. A variation on the traditional Aperol spritz, Veneta has kept true to their roots and has sourced its Prosseco from Veneto whilst the Aperol comes from a region nearby the Austrian border. Sounds like a standard aperol spritz you ask? Not quite. The final ingredient is cardamon coffee soda, but just a splash, and is gently stirred on the rocks to prevent any dilution. A throughly enjoyable cocktail, despite being traditional enjoyed during the warmer months, in a relaxed, laid-back atmosphere.
Last but not least, we moved onto Chop Shop on Haymarket. Compared to the first three stops, Chop Shop is certainly the most rugged, raw and stripped back bar-come-restaurant. An ideal spot to go to if you're in the area seeing a performance at The Queen's Theatre or an exhibition at The National Gallery, the menu is designed around the idea of sharing meaty plates (however not for vegans as the name suggests, sorry). Being that this is a joyful festive time of year, it was only right that we had a cocktail to set the mood and sweeten the palate. Enter the Nutty Christmas. A concoction of vanilla vodka, coffee liqueur, caramel and hazelnut liqueur and chilled espresso is shaken up and poured into a copper cocktail glass, garnished with cinnamon sticks, coffee beans and icing sugar. Unbelievably sweet, but it honestly does taste like Christmas and a perfect note to finish up a lovely crisp December evening. Of course, there are plenty of other bars, restaurants and hotels that will need to be ticked off the newly written bucket list.