Dalcuore For The Rake: A Neapolitan symphony of Eveningwear
The Rake is extremely honoured to partner with Dalcuore, the iconic Neapolitan tailoring house. An exhibition of sharp, artistic and sophisticated eveningwear rendered in cloth produced by Dormeuil, it is a truly unique and emotional collection.
Earlier this year, in all corners of the sartorial universe (yes, Luigi Dalcuore was a cosmic figure) time stopped for a moment to lament his passing. Otherwise known as "Maestro", a well-earned title reflecting his demanding sophistication and self-assured mastery, the gifted and charismatic Luigi Dalcuore retains an immortal presence, not only within the confines of Neapolitan tailoring, but internationally. By being a journeyman apprentice in his younger years he took a road less travelled. In mid-century Italy it was typical for budding tailors to be educated in early boyhood from a single master artisan. Luigi lived amongst textiles and needles since childhood, his aunt was a dressmaker, but at 16 (relatively late for a fledgling craftsman) wanderlust struck and he travelled around Europe, notably Germany to absorb the different clothes-making disciplines. Returning to Naples, he managed to convince Del Duca, the most revered tailors' shop in the city at the time to work gratis in exchange for teaching him the sartorial arts. Luigi credits this remarkable establishment as laying the foundation for his trademark principles; simplicity, ease, relevance, curiosity and the perpetual research of techniques and materials. Video by Marcus Ebanks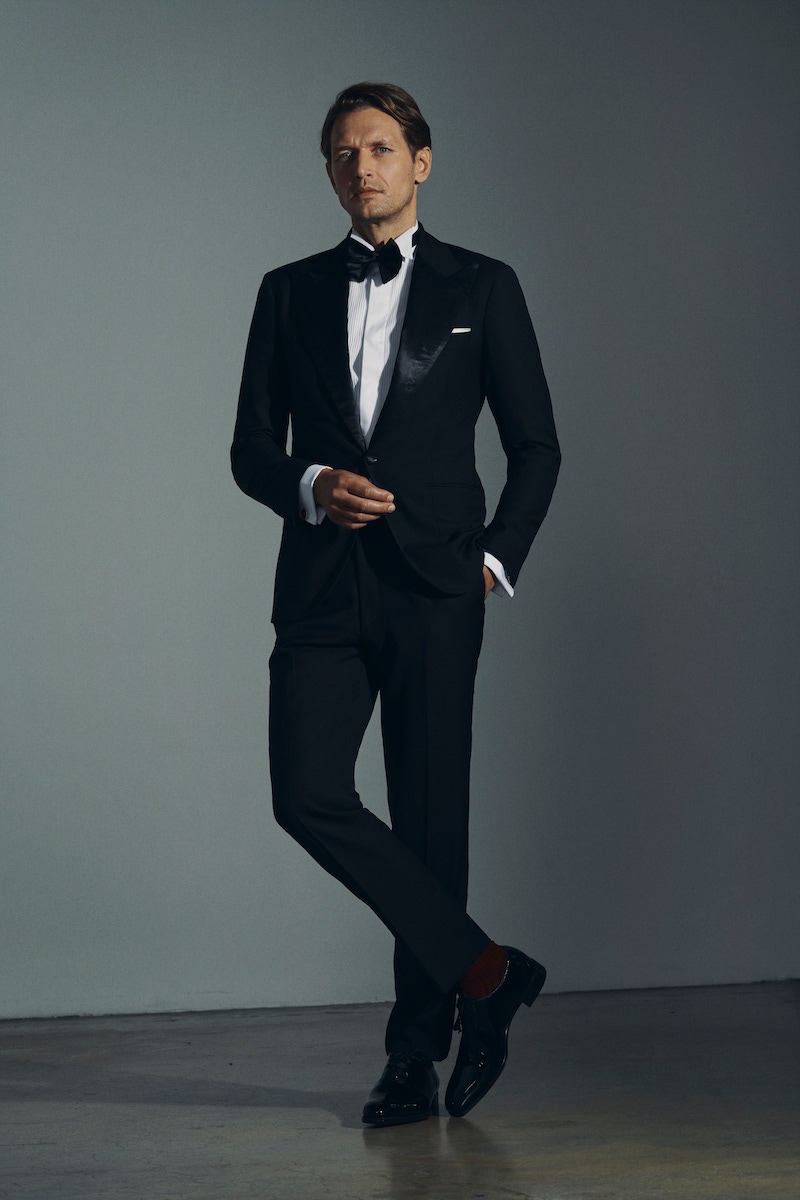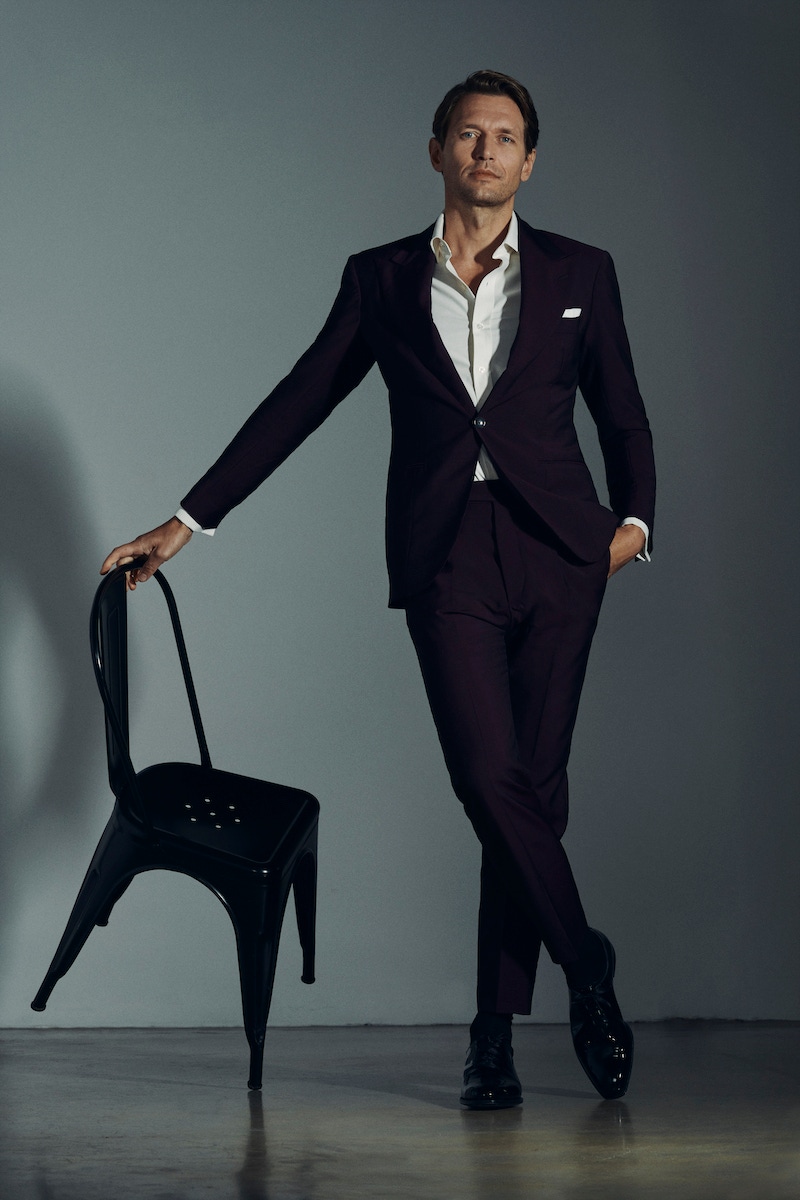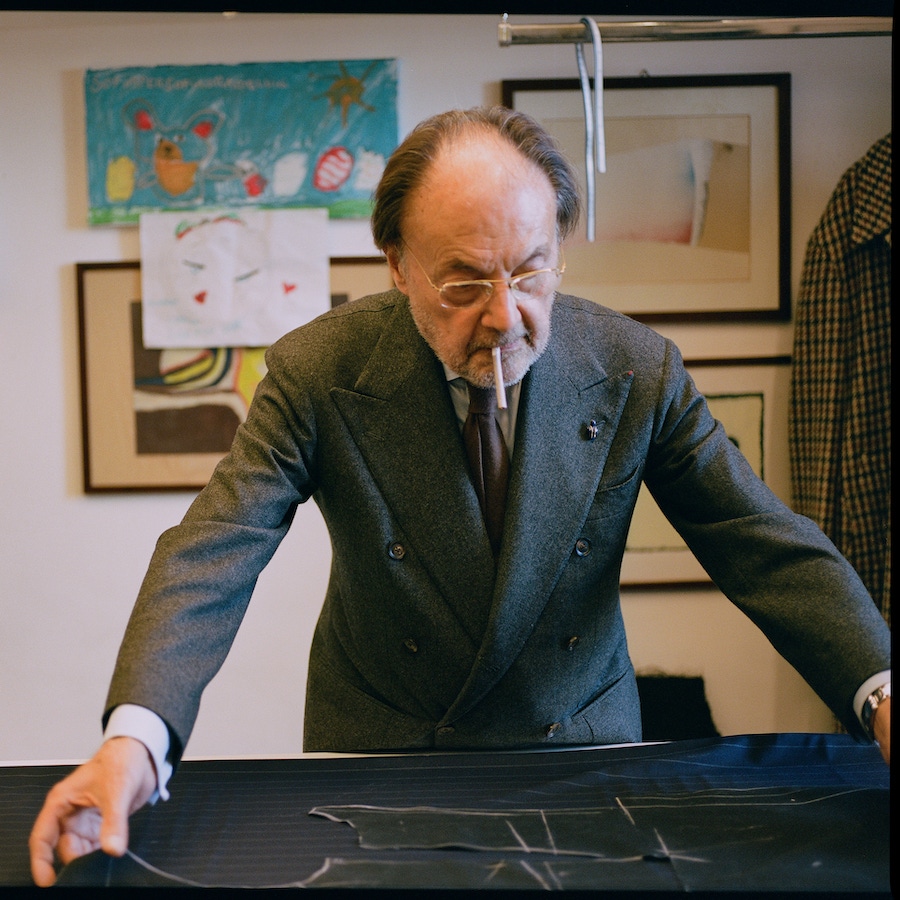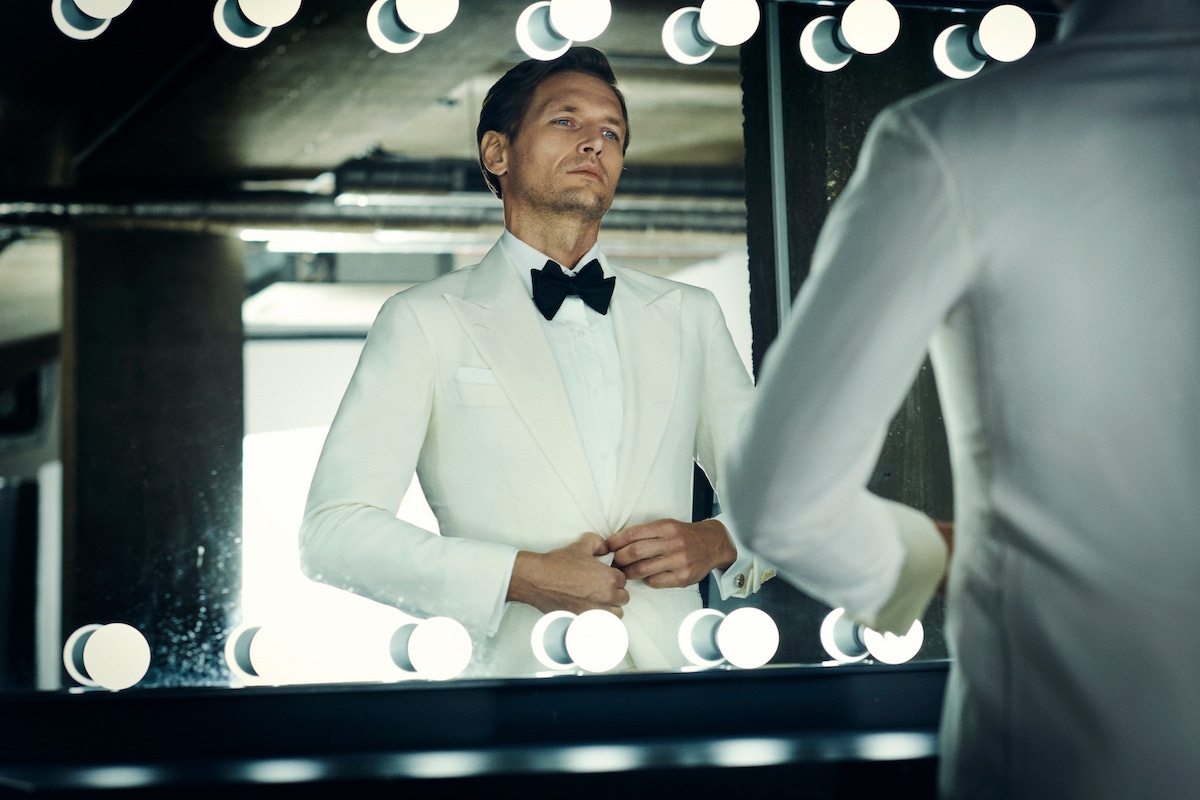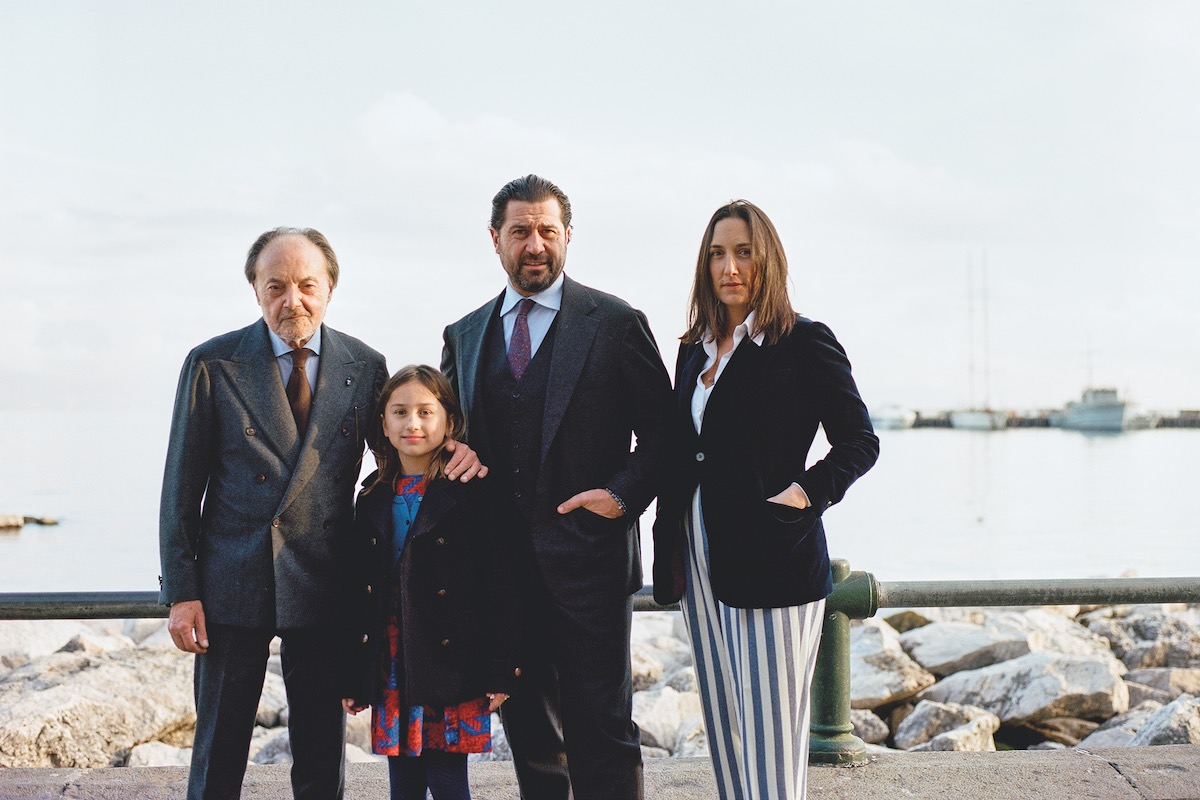 Founding Sartoria Dalcuore and opening his first atelier aged 26, near Piazza Muncipio, he continued his journey along the windy promenade of Naples, moving his atelier west each time before settling in Napoli's Via Caracciolo. Steps away from the sea in Mergellina, it is here that his daughter Cristina and her husband Damiano continue to work and live within Luigi's every effort. In expressing the legacy that Luigi left, Cristina says: "He left me his eyes and his hands that I will carry around the world." Especially in the last five years, Cristina and Damiano have been instrumental in expanding the international presence of Sartoria Dalcuore. The firm is among the most active Neapolitan tailors in so far as international trunk shows go. Acting as her father's translator on trips around the globe, taking in Beijing, Tokyo, Abu Dhabi, LA, Manilla and London it is no surprise that their bespoke arm grew from around 700 suits per year to 1000. Additionally, their RTW and MTM business has increased at a similar rate. Some work has to be declined in order for the firm to maintain the stringent levels of quality that they are so renowned for.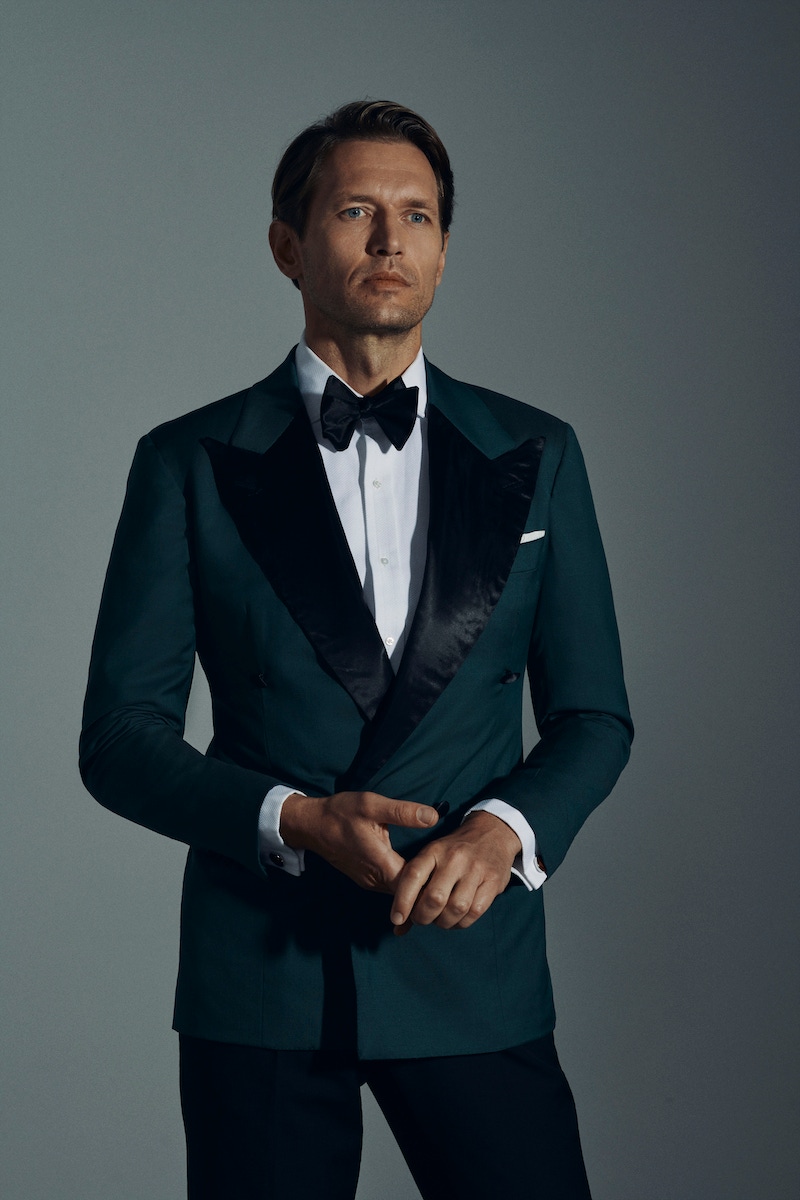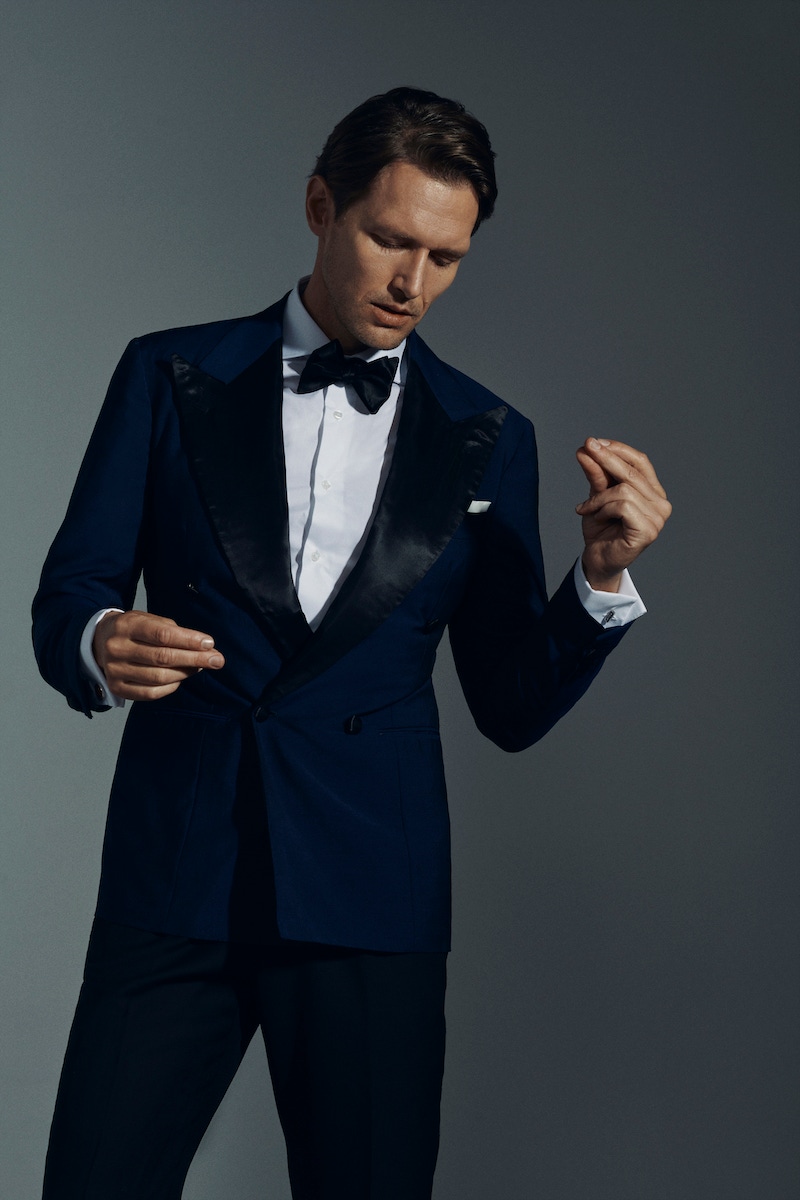 On describing the hardships of his apprenticeship journey, Luigi once said: "Because I started later to learn and craft, other tailors didn't believe in my capacity or capability. My strength and spirit drove me throughout these challenges to establish myself and my style as authentic." It has certainly been a sad, challenging and emotional year for Luigi's family, but like the maestro, Cristina and Damiano have great courage and strength to move forward. When they proposed the idea of a collaboration, The Rake felt extremely honoured, privileged and excited by the prospect of it. And even more so when an exclusive and rare collection of eveningwear, rendered in
Dormeuil
fabrics was mooted. Although the Dalcuore house style favors the unlined and unstructured silhouette for which Naples is famous for, their style also embraces the unity of the best elements from across sartorial tradition. A noteworthy trait that the jackets benefit from is the Dalcuore high armhole. Now, an armhole might seem a little on the humble side for a signature detail, but when putting a Dalcuore jacket on, the effect is immediately noticeable, which is to say it's not noticeable at all, so elegant and liberating is it to wear. Luigi once told The Rake: "The armhole is the most important part of the jacket, and more precisely, the depth of the armhole. I pair this with a sleeve that's wide rather than narrow, so that when you wear the jacket, the armhole tends to go up. This makes you feel free in your movements." Nowadays, in the upper echelons of tailoring it is custom to allow the greatest possibility of freedom of movement. It is especially the case with eveningwear. Cut to precision, the razor-sharp broad peak lapels and the soft unstructured construction provide this masterful balancing act of old-world elegance and laid-back charm, whilst being extremely comfortable.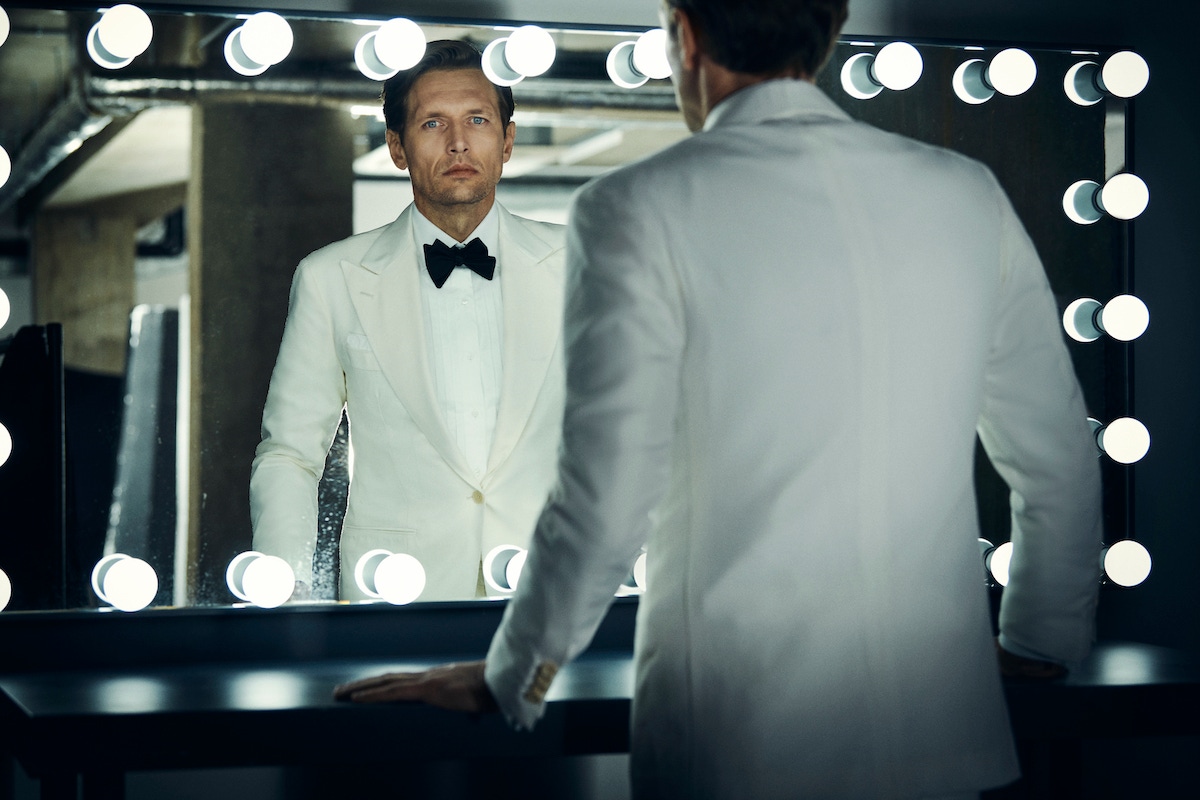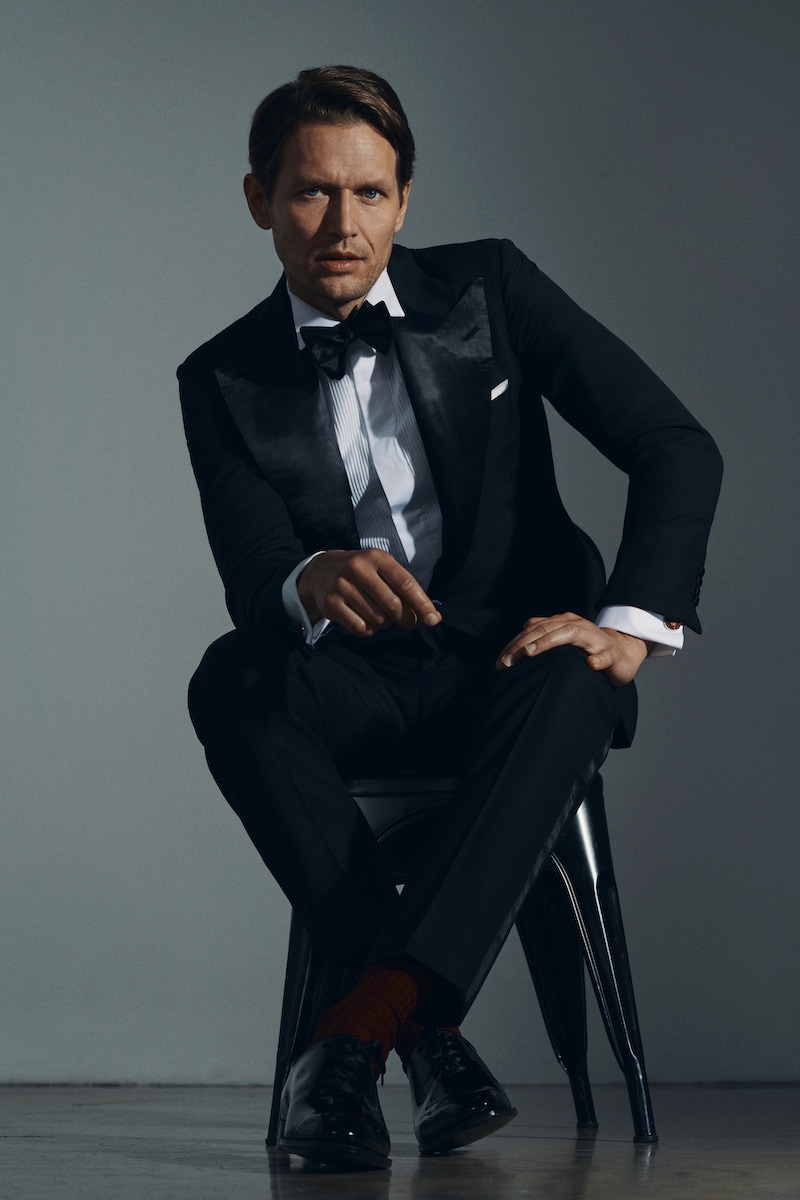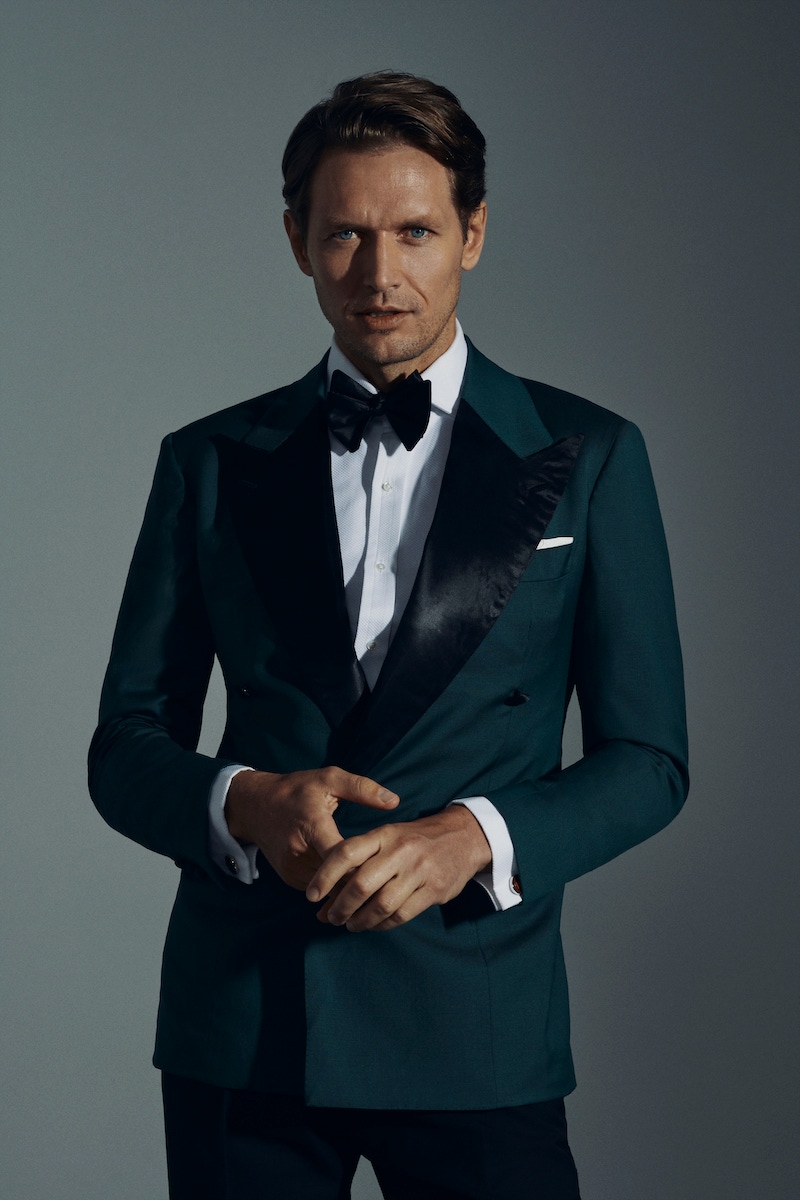 Luigi once told The Rake: "The jacket shouldn't look like you're wearing rags". Both the single-breasted and double-breasted dinner jackets fit close to the body, but not in a way that stifles any of that loucheness. Featuring a beautiful range of colour palettes, you can find single-breasted dinner jackets in white and the more flamboyant burgundy aubergine hue, whilst the double-breasted jackets come in either a midnight blue or dark green, both featuring a black lapel. Excluding the dark green and midnight blue jacket, they arrive with matching trousers in the same high-quality Dormeuil wool cloth. For nervous pleat wearers who prefer black trousers one could opt for the flat-fronted style or the reverse-facing single-pleated design. More voluminous but no less chic, the white double-pleated trousers are also a dashing option. Incorporating three exceptional shirts, one plain and two featuring a wing collar, this collection is designed to be mixed and matched in the way you want. To the courtly crowd who socialized in diplomatic and noble circles, the 1920s and 1930s felt like most of their existence was spent in black-tie. Albeit in a new century, the evenings are suddenly more open to sophisticated and heady interpretation, where it is certain - a phalanx of people are excited and ready for the return of black-tie events. We can confirm black-tie events are being inked in with real consistency in people's winter diaries, and what better –  to dress yourself in a superiorly elegant outfit, produced by Sartoria Dalcuore, one of the most revered and iconic tailoring houses. Please see
here
to view Dormeuil fabrics. We'd like to thank George Cleverley who loaned a beautiful pair of dress shoes for the photography shoot. Please see
here
to peruse the black patent leather Ronald Oxford shoe.