Dalcuore: Naples' Unconventional Tailor
Renowned Neapolitan tailoring house Dalcuore was born of its founder's willingness to look beyond his hometown for influence and inspiration.
In medieval times, after completing several years of apprenticeship, a craftsman was often required to spend a period travelling, plying his trade at an array of different workshops while honing his skills. He'd be paid day-to-day, and hence assumed the name journeyman, derived from the French word
journée
(meaning 'day', not 'trip', as many mistakenly assume). Only after he'd completed his travels and travails, and painstakingly perfected his craft, would he be allowed to open his own atelier, hire others, train his own apprentices, and assume the mantle of master craftsman.
Though he was born in the mid-20
th
century, the man behind Sartoria Dalcuore, Luigi Dalcuore, followed a similar path to these craftsmen of yore. Deciding to become a tailor relatively late in life, as a teenager in 1966, Luigi faced difficulty finding a sartoria that would take him on as an apprentice — in Italy in those days, budding tailors normally began learning the craft in early boyhood, so the adolescent Dalcuore was considered a tad long in the tooth. Nevertheless, he was eventually able to convince renowned Neapolitan tailors Del Duca to allow him to work gratis in exchange for teaching him the sartorial arts. At his aunt's neighbouring dressmaking shop, he complemented his tailoring skills with those required to craft women's garments.
At 16, wanderlust struck, and the young journeyman set out to spend a number of years sampling and absorbing different clothes-making disciplines across Europe. This would have a profound effect on the nascent craftsman. Unlike most Neapolitan tailors, who generally spend many years training up alongside a single master artisan, and can't help but assimilate and emulate their teacher's style and philosophies, Luigi developed a unique personal outlook and approach, informed by numerous influences.
When he returned to Naples, opening his first shop aged 26, Luigi set his atelier apart by creating suiting with a distinct Victorian-influenced shoulder line, standing out from his more conventional contemporaries. Colleagues began referring to him as 'the tailor who is not a tailor'. Far from an insult, this moniker served as recognition of Luigi's creative flair, his willingness to tweak tradition, and the fact that he was making signature Neapolitan suiting — light, supple, minimally lined, conducive to freedom of movement and lavish hand gestures — that was somehow more artistic, cleaner and sharper than the average.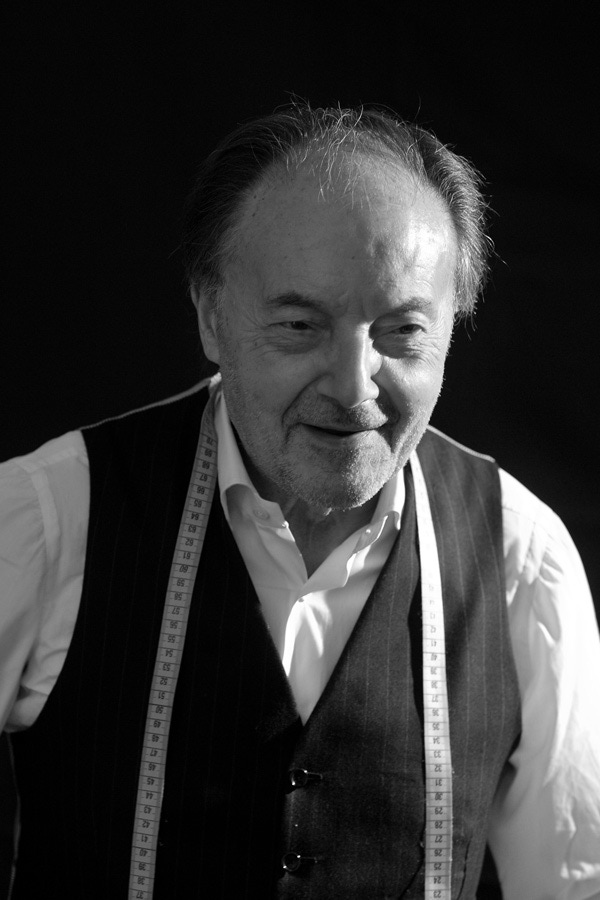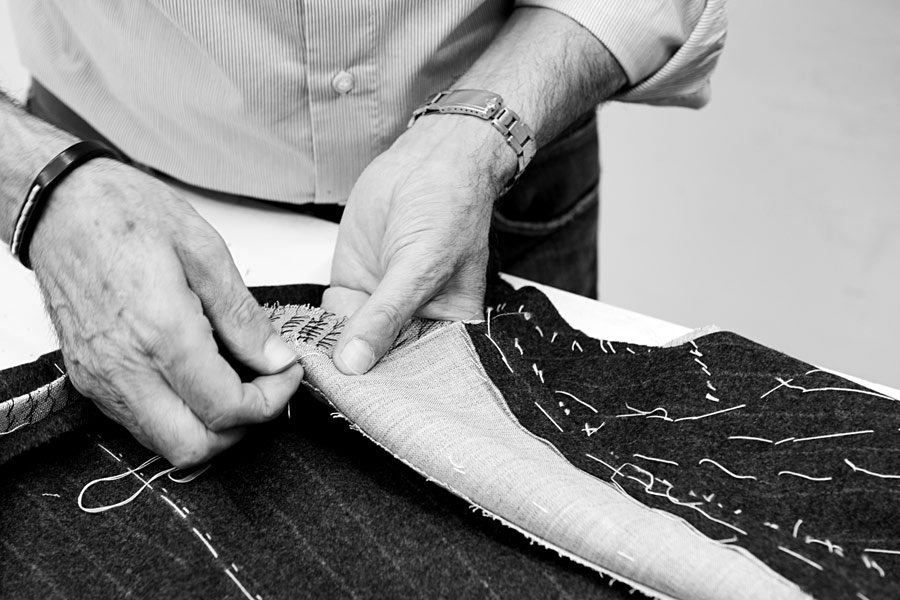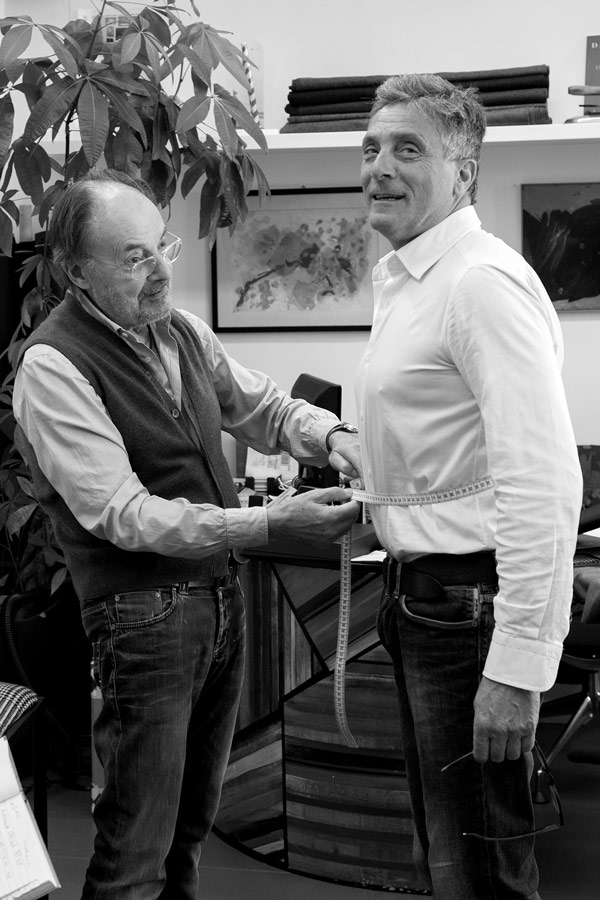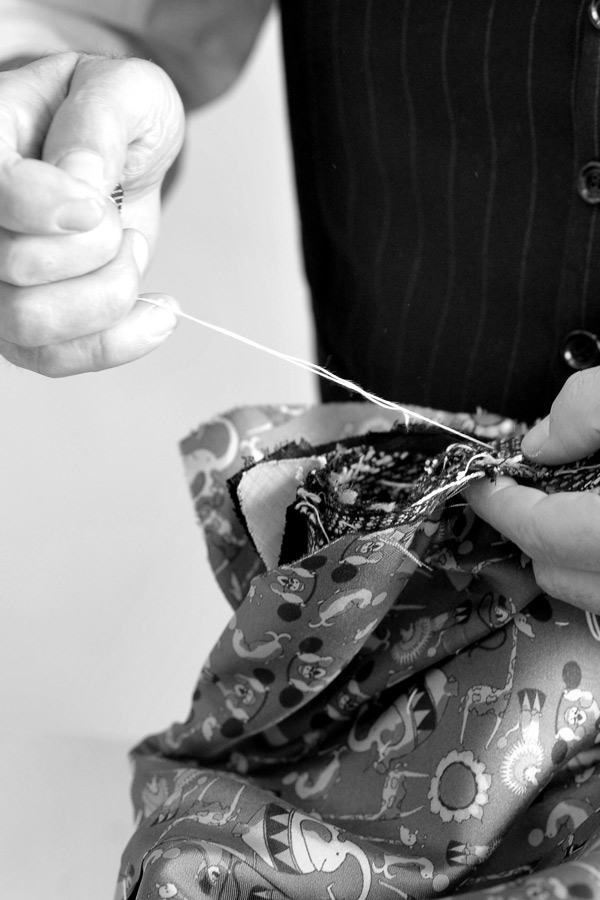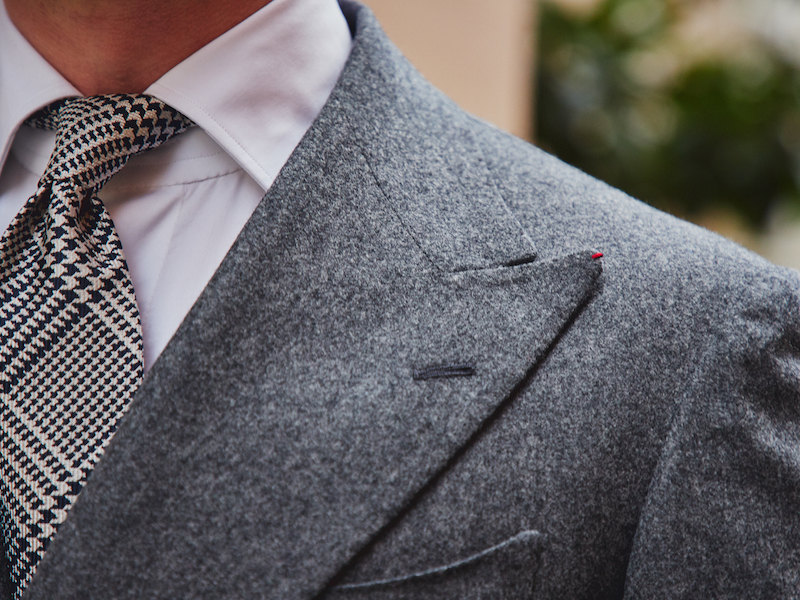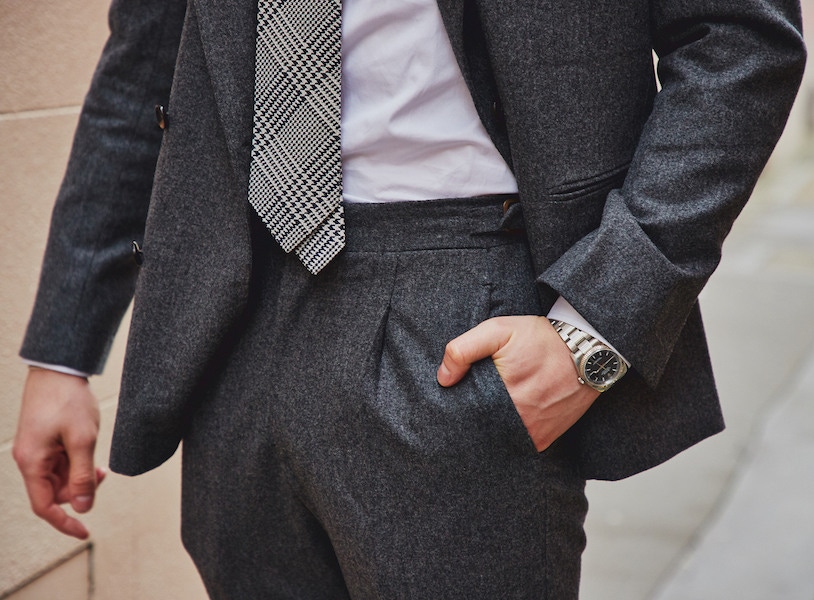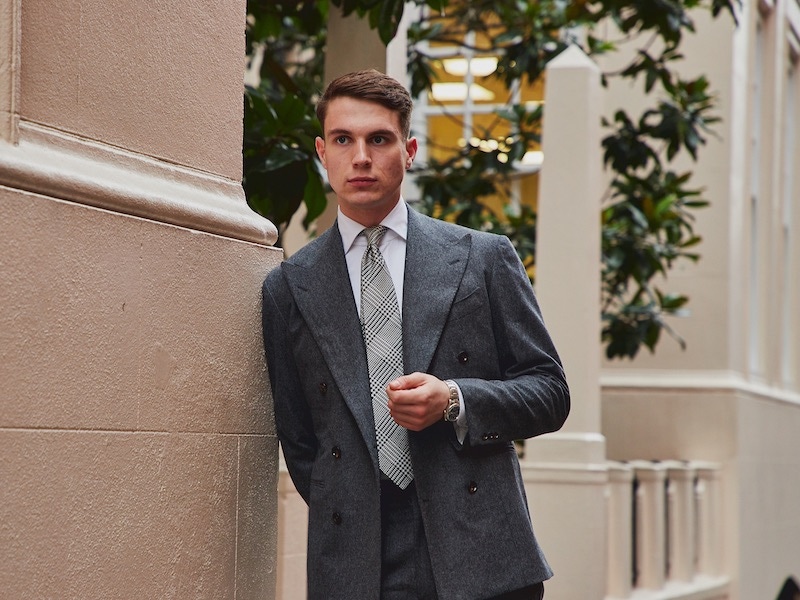 A half-century later, at its seaside atelier on Napoli's Via Caracciolo, Dalcuore employs two dozen tailors (including many young aspirants learning from the maestro) who work quietly, entirely sans sewing machines, making the thousand or so bespoke suits the sartoria turns out annually. With its broad lapel, high gorge, barchetta chest pocket and elegant skirt, the house style is eminently Neapolitan, but less strict than others', offering a choice of several different shoulder styles and countless chances for flattering customisation (trickery with the front dart, for instance).
"In Dalcuore, there's no 'one jacket for all'," Luigi believes. "Every client is different."
Luigi Dalcuore may have long ago graduated from being a journeyman, but his travels continue — Dalcuore is among the most active Neapolitan tailors insofar as international trunk shows go, and Luigi insists upon travelling to personally measure up bespoke commissions, subsequently cutting every single jacket himself. He speaks little English, but Luigi's daughter Cristina, who joined the business fresh from studying architecture at university, acts as her father's translator, helping communicate international clients' requirements, from Beijing to Tokyo, Abu Dhabi to LA, Manilla to London. Luigi says, "I sell around the world, but I produce in Naples and I intend to protect 'Made In Italy' — but above all, 'Made In Naples'." Neapolitan suiting in general, and Dalcuore's streamlined take on the style in particular, is immensely popular these days, but the maestro is careful not to take on so much work that his atelier can't handle it or (god forbid) quality begins to suffer. The house's ready-to-wear — a curated selection of which is available on TheRake.com — is crafted at the Via Caracciolo workshop to the same levels of perfectionism as Dalcuore's bespoke offering, and only a few hundred off-the-rack suits are made each year. Rarely is RTW tailoring of this standard to be found outside Italy, let alone conveniently purveyed via e-commerce. Save yourself a journey, man, and browse our Dalcuore wares.