Diamond Gal: Audrey Hepburn
The impact Audrey Hepburn had on pop culture is immeasurable, but to remember her as just an actress or a style icon does little justice to her character or biography. From the 1950s, she became the first Hollywood star to fuse celebrity and conscience in a way that has been imitated ever since.
Let's face it, unlike many of the other women featured in this column, Audrey Hepburn was never the type you'd imagine lying on your flokati rug murmuring breathless expressions of carnal pleasure to a consistently expressing tempo. She was more the gamine you'd seduce through moonlight and stanzas, a soul and body of equal fragility. In an era of big, blousy, blonde broads (and Liz Taylor), Hepburn was all diminutive elegance. Even in her young years, the starlet who trained as a dental assistant, in case she never made it on stage or screen, somehow blended sophistication with wholesomeness. Not to mention a beguiling, scatterbrained silliness that saw her leave her 1953 Oscar in the ladies' room by mistake. Beneath the translucent skin and gossamer sensibilities simmered a don't-fuck-with-me toughness. Living in Germanoccupied Netherlands as a teen, there were times she subsisted on a diet of tulip bulbs and once tried to bake grass. "We saw young men put against the wall and shot, and they'd close the street and then open it, and you could pass by again," she would later recall. After the war, she struck out for the West End, where she was propelled from chorus girl to leading lady when headhunted by the French novelist Colette, whose work was to form the basis of a new play called Gigi. That was 1951. Two years later, she starred in Roman Holiday and became the first actress to take out an Academy Award, a Golden Globe and a BAFTA for the same performance. And quietly, she won a Tony award in the same year for her turn in Ondine. Yes, she was the elfin prototype for dozens who followed, but her characters were imbued with equal parts humanity and humility that resonated with whippet-ish Sloane Rangers to the same degree as it did with Minnesotan child brides who'd already resigned themselves to a life of cellulite, sweatpants and the eventual onset of type 2 diabetes. Hepburn is best remembered for 1961's Breakfast at Tiffany's, although she was thought to have too much virginal quirk to play the obvious hooker in Truman Capote's book. On its gold-plated kitten heels followed Hitchcock's Charade, the musical My Fair Lady, and the unnerving drama Wait Until Dark. In fact, the threepack-a-day smoker is one of only 12 people to have won at least one of each of the four major American entertainment awards: Emmy, Grammy, Oscar and Tony. The impact Hepburn had, and continues to have, on pop culture is immeasurable. She is remembered with 'Moon River' mistiness by every woman who ever slipped into a black cocktail dress to escape life's harsher realities in the glimmer of a jewellery store window. But to remember her as just a style icon is an insult.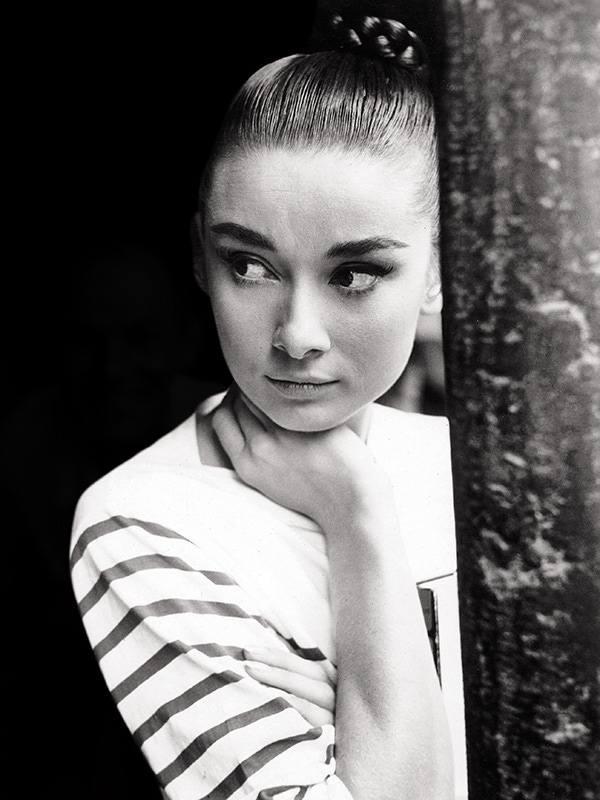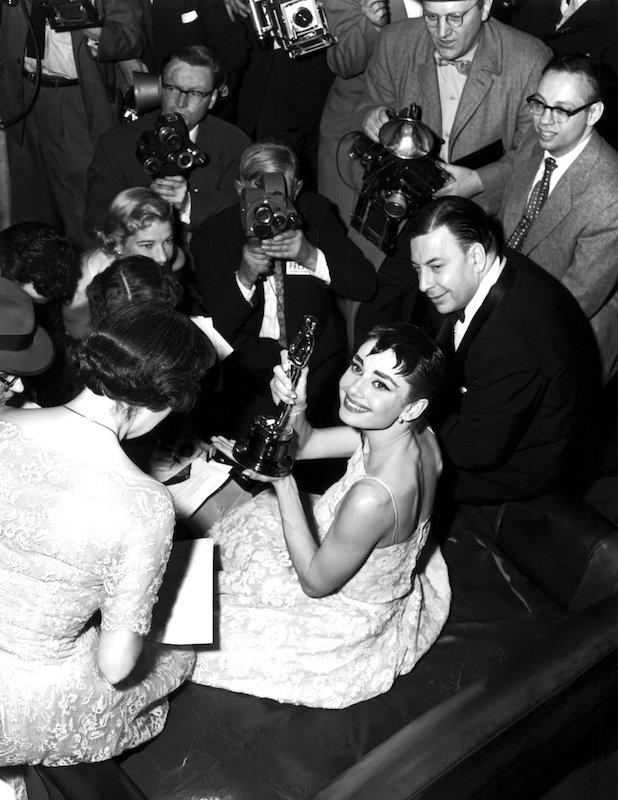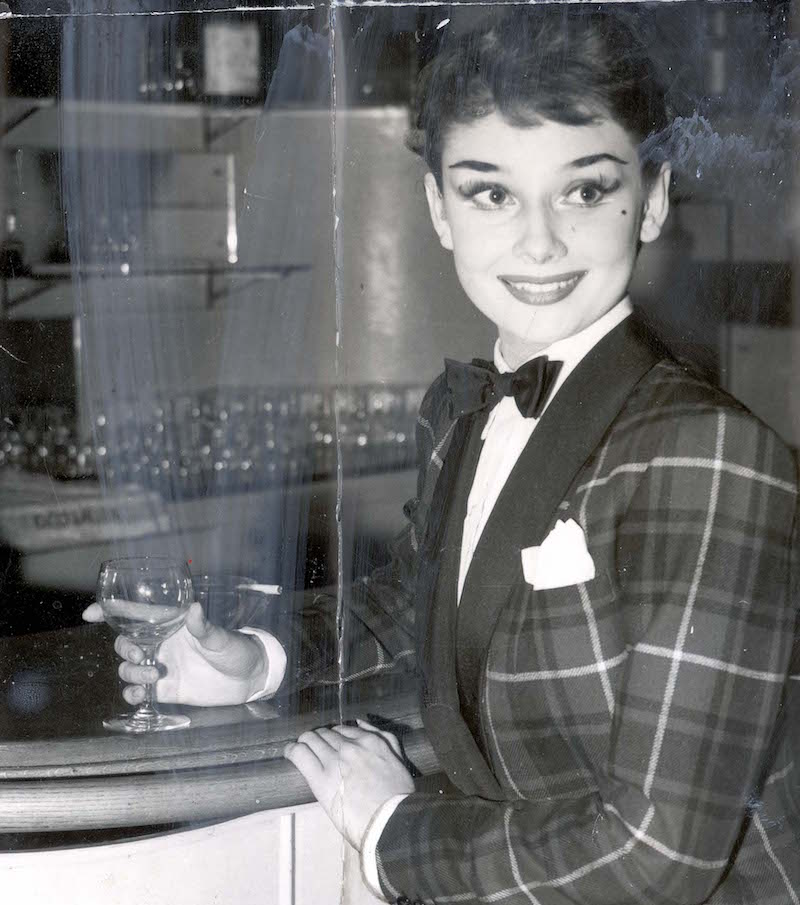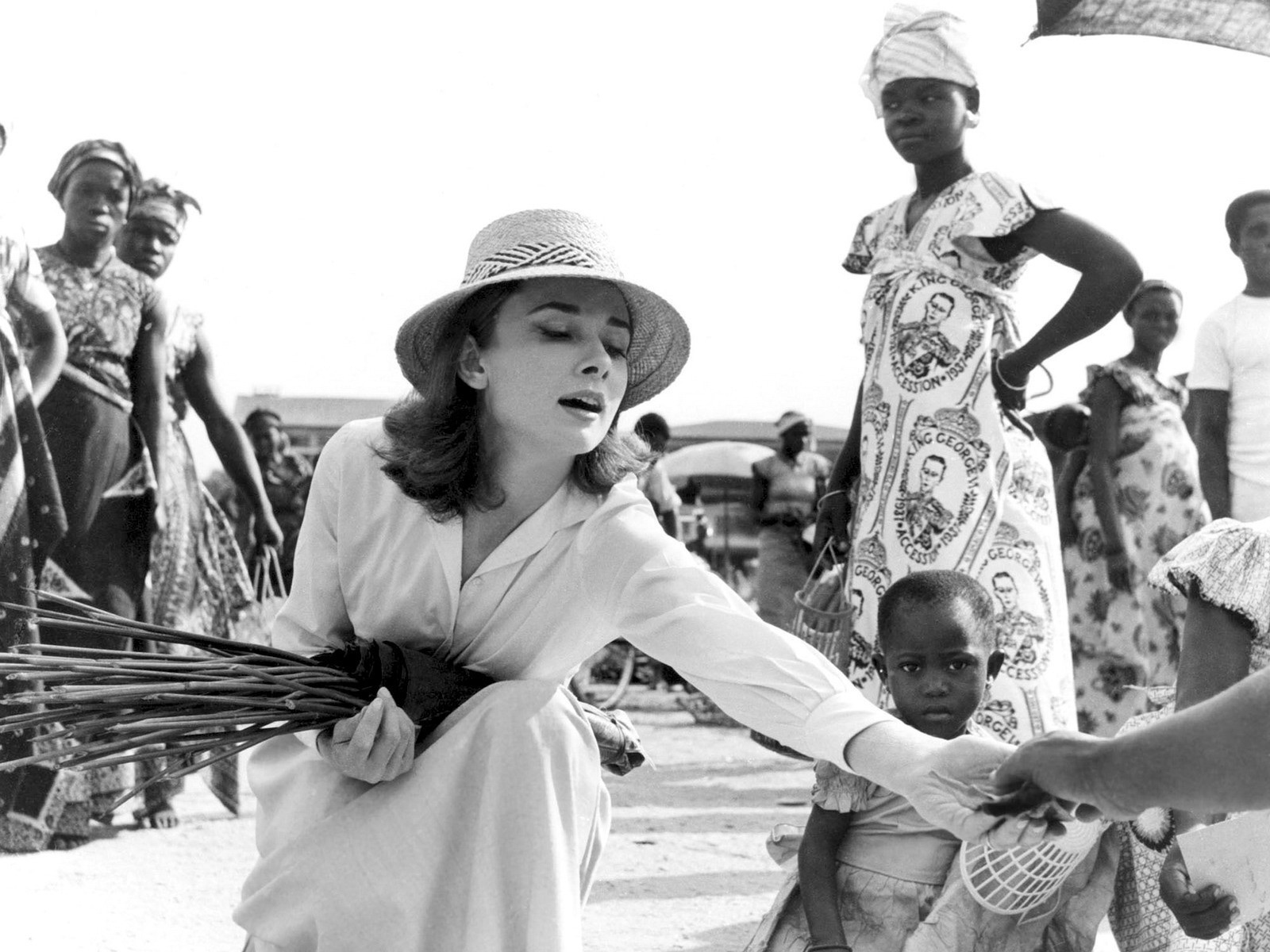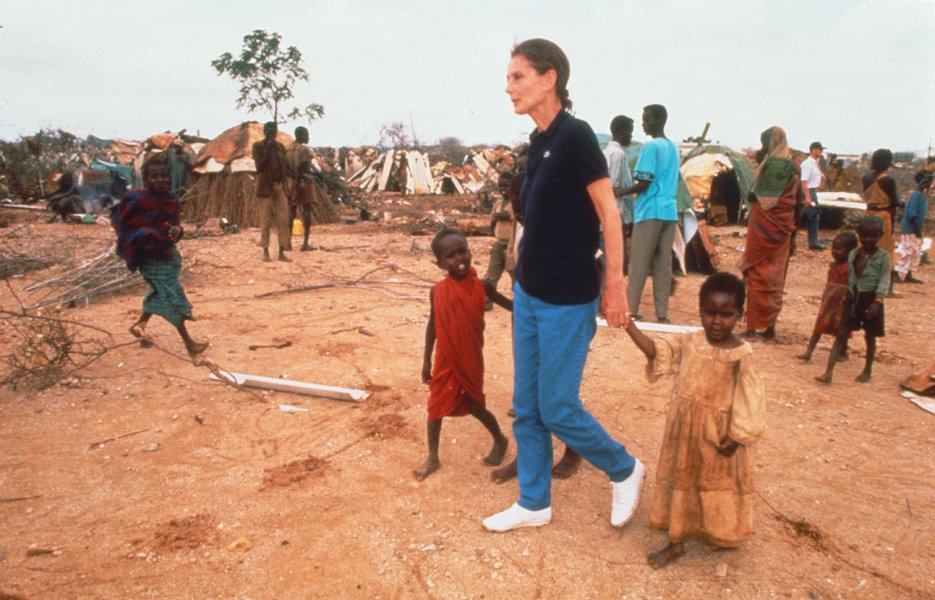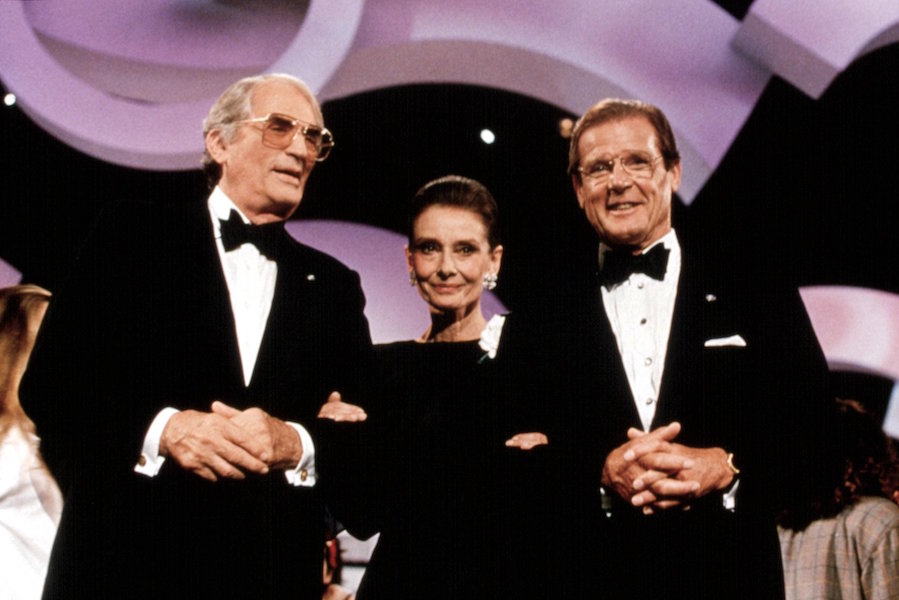 Beginning her work with Unicef in 1954, she fused celebrity with conscience in a manner none had done before and few since.  Every time you see Angelina in a headscarf and righteous mode, know that Audrey did it first. Put simply, she decided she'd rather inspire women than be desired by men. Look on any street, from Buenos Aires to Berlin, and you'll still see a 
femme
 in the classic ensemble of black turtleneck, slim black trousers and ballet flats. That's Audrey, too. In 2006, one of the black Givenchy dresses she wore in 
Breakfast at Tiffany's
 was sold at auction for nearly half a million pounds. Google celebrates her birthday on its homepage, the United States Postal Service honoured her with a stamp in 2003, and she continues to figure in those specious lists that feature terms such as 'sexiest', 'most beautiful' and 'of all time'. For beneath the gamine tendrils, ballerina frame and Bambi eyes lurked a substance verging on belligerence. She didn't want to look like every other starlet, and resolutely wore the designs of a young couturier by the name of Hubert de Givenchy, which opened the door to a catwalk of Gallic designers who would dress Hollywood in years to come. She would not be cocooned in a box of anyone's expectations, no matter how angelic. Case in point was 1961's
 The Children's Hour
, in which she and Shirley MacLaine played suspected lovers. Look at that year again. By the late 1960s she had clearly had enough of trying to bring some aspect of verisimilitude to onscreen romances with men old enough to have coached her grandfathers at cricket (Bogart, Cooper, Rex Harrison). Her output diminished in favour of her Unicef work, and it was this role that burnished her legend. Amid the personal crises that bone structure and talent cannot prevent — divorce, five miscarriages, a philandering second husband — she was a searing voice of compassion, switching between the four languages she spoke to catch the attention of whichever political powerbroker was squirming uncomfortably at the truth she was laying before him. Hepburn proved that poise and position provided a platform to raise the most unpalatable of subjects — starvation, abuse of the young and defenceless, the sustained ambivalence of the first world. It was as if she had unwittingly made a pact with the demons of Treblinka that, although her life would be spared, it would forever play out beneath the unblinking glare of a spotlight in which she would speak for the unspoken, the ghosts of those young men slumped in Dutch alleys, and the distended Somali children who weighed no more than their shadows. In 1993, in Switzerland, that voice was stilled when she died in her sleep of cancer. Gregory Peck gave the eulogy. "How shall I sum up my life?" she said in 1956. "I think I've been particularly lucky." No, mademoiselle, that would be us.
Originally published in Issue 49 of The Rake. Subscribe here for more.