Dressing For A Sartorial Summer Getaway
Packing and travelling can add an element of stress on both yourself and your wardrobe, but not so, with these rakish tips on how to travel in style.
Even the most confident dressers can be challenged in having to select clothes for a short trip abroad to warmer climes. Packing and travelling can add an element of stress on both yourself and your wardrobe. You will probably have a few 'holiday' shirts tucked away, short-sleeved numbers with fancy prints that come out every year and always get remarked upon. Make sure they are freshly-laundered and well pressed. That nice lady at the local charity shop will appreciate your efforts. The shirts you need are long-sleeved with proper collars. Extreme cutaway collars sit as elegantly open-necked as they do with a tie and are a good choice for a weekend break, as are simple button-cuffs - you can always roll the sleeves up if preferable. You will need cloths that are versatile; cotton pique is my personal favourite for travel as it resists excessive creasing but
giro inglese
is also useful. Literally translated as "English Twist" and commonly known as Leno, this open weave fabric is the shirting equivalent of the travel suiting
fresco
. It was originally developed in the 19
th
 century by the Lancashire cotton mills to satisfy the demand for a shirting to wear in the heat and humidity of the colonies. It is supremely comfortable, breathable and can be worn casually or even as an ersatz evening shirt.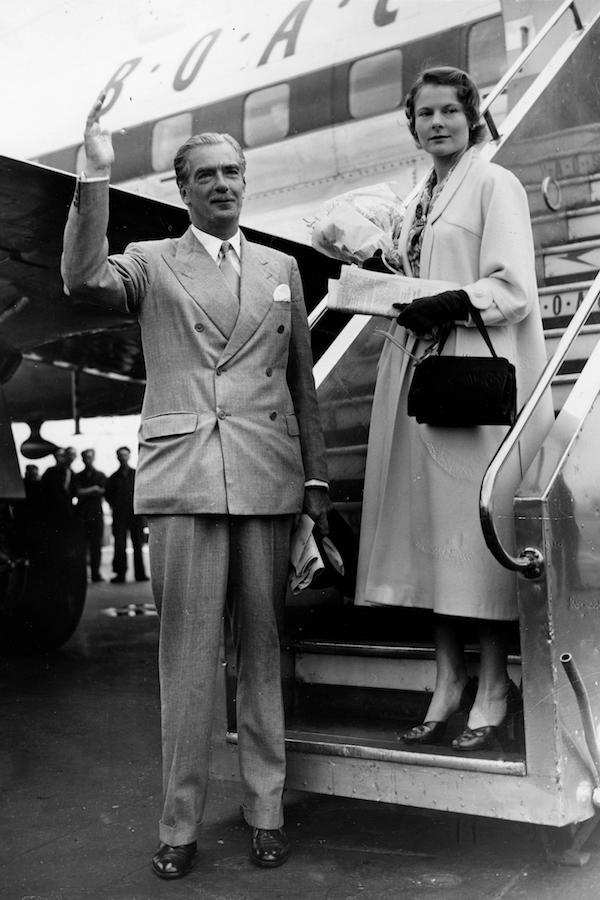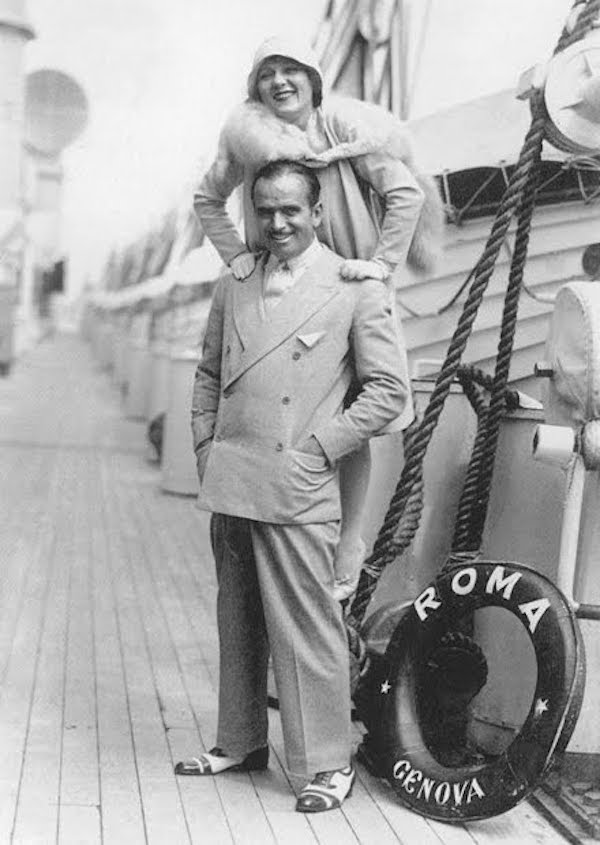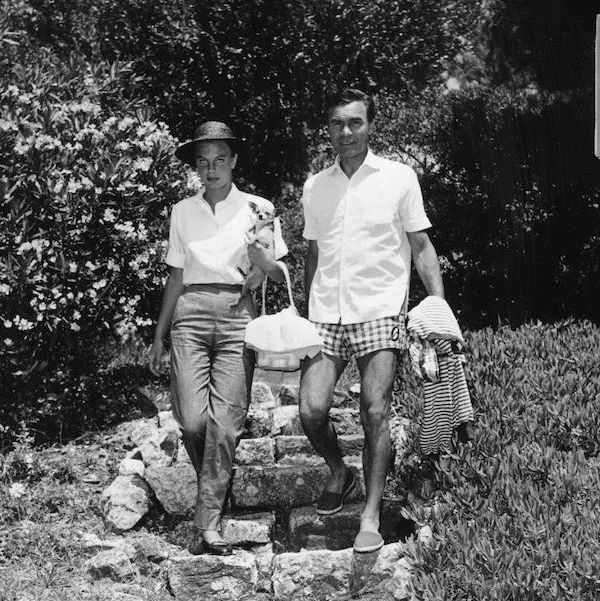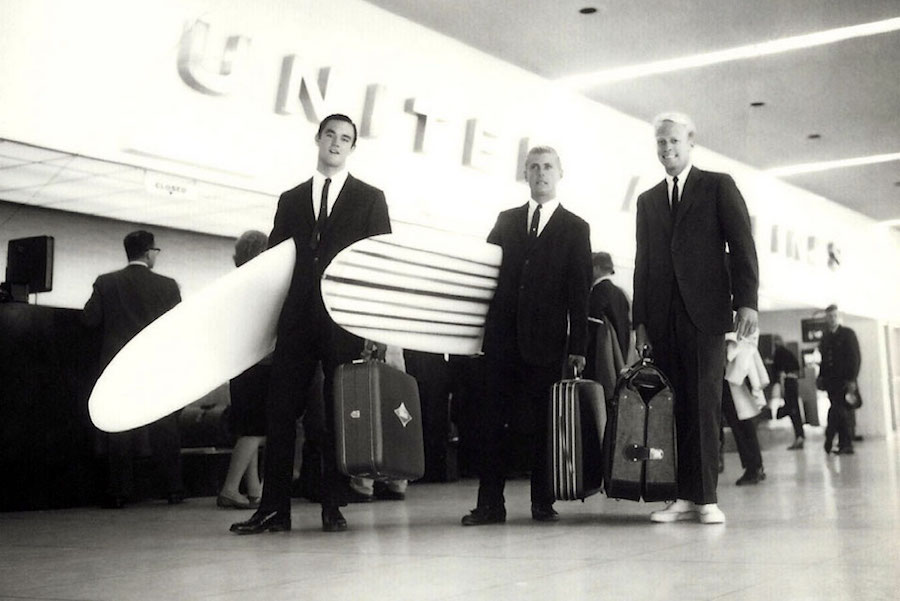 Always pack more shirts than you need. Dark solid-coloured shirts can look sophisticated in shades of blue or brown but avoid black unless you are planning on impressing the locals with "Sweet Caroline" at the local karaoke bar. Always pack a couple of sweaters, a fine gauge merino crew as an underpinning piece to pair with a jacket and a cashmere cable knit to wear over the shoulders. Take a tie; a deep blue or mink grey silk-knitted tie will complement all of your shirts and takes up next to no space. Ditto for pocket squares. Avoid cravats, those pre-folded mini-scarves that are worn by provincial antique dealers at village fetes, but you could be lured by the romance of a proper neckerchief in fine cotton. Who hasn't watched To Catch a Thief, envied Cary Grant's red spotted scarf and been tempted to emulate? But be warned, there is only a fine line between Riviera chic and Howard's Way.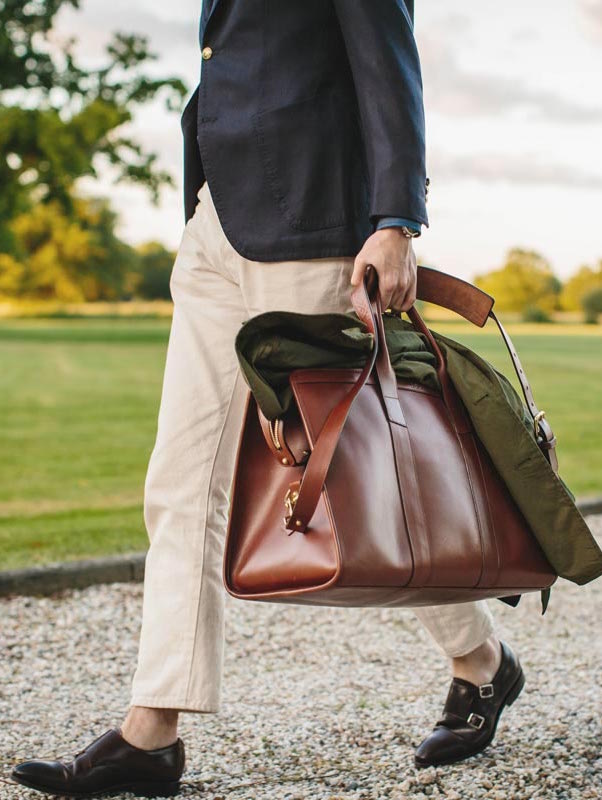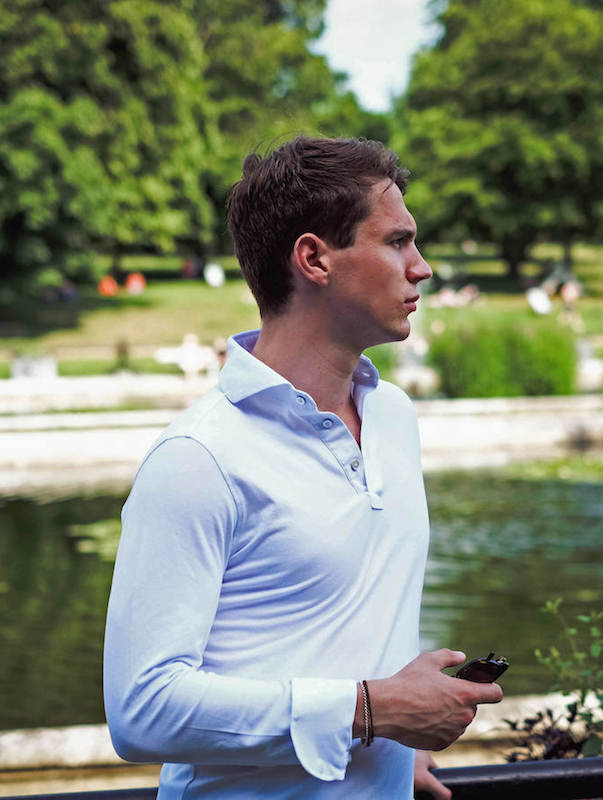 If you need a suit, pack something that also works separately, such as a glen check or a blue tropical worsted. Take the matching waistcoat or be inspired by Anthony Eden's summer wardrobe with a contrasting white linen vest. Select cloths that either hold a good shape or crumple elegantly. The better Italian mills have introduced some excellent wool/silk/linen blends that are light in weight but drape beautifully. Seersucker, the thin puckered fabric, is a boon to the elegant traveller, especially in tonal shades of dark blue. If you are tempted to indulge in the current vogue for a wider-leg trouser, this is a good place to start. Try a pair in a lightweight wool or heavy linen. If you are buying your linen trousers off-the-peg, be sure to avoid the models that are lined; they are harder to press and wear warm. Self-supporting trousers with side-tabs avoid the need for a belt and are clean and uncluttered, but if you need to pack a belt, consider neutral coloured webbing that avoids matching issues with shoes. The right shoes are important. An unlined loafer in reverse calf will complement most looks and a pair of classic canvas tennis shoes are a good casual choice. If you own a pair of two-tone 
spectator
 shoes, now is the time to wear them. But approach with caution and keep the outfit simple. Your wash bag is a private matter but I would suggest keeping the following items in it for travel; 
Sudocrem 
(yes, the nappy rash cream) is a very effective anti-perspirant that can also be used on sunburn and minor cuts. Clarin's 
Eau Dynamisante 
is a sophisticated unisex fragrance that can be worn in the sun and has been reported to keep mosquitoes at bay. A 
Janie 
dry-cleaning stick removes small stains. And keep a pair of silk knot cufflinks for when you discover your last clean shirt has double-cuffs. Bon voyage.