Eton Shirts: Ahead of the curve
Once again Eton Shirts have shown the way in adapting their shirting repertoire to sync in with the times.
Despite being typically Scandinavian in their minimalistic style and desire to innovate, Eton Shirts are an international brand. Founded a nudge under 100 years ago, they have always possessed a curiosity for wider geographies. The tale of how they came to be known as Eton Shirts is case in point. Some years after Annie and David Petterson established the firm, their sons Rune and Arne Davidson, whilst sourcing fabrics in the UK, passed through the town of Eton. Drawing inspiration from the school, they launched the so-called "Eton shirt", which would quickly become the adopted appellation for the Swedish label. Besides its myriad of fashionable branded stores in Europe and the United States, whilst not forgetting their famed launch of the world's first non-iron shirt in Harrods in 1992, their family-oriented values stem from their original Gånghester factory. It is here they challenge the norms of age-old shirtmaking, not to appear technologically aloof, but because they are looking to the future with their customers as the primary focus. To every minute detail, their assortments have been specifically designed for their clients, with an endearing consideration of how they've been feeling, and what they want to feel. A perfect illustration of this notion came earlier this summer. Determined not to let restrictions overshadow yet another holiday season, they launched a capsule collection brimming with the ideals of travel on TheRake.com.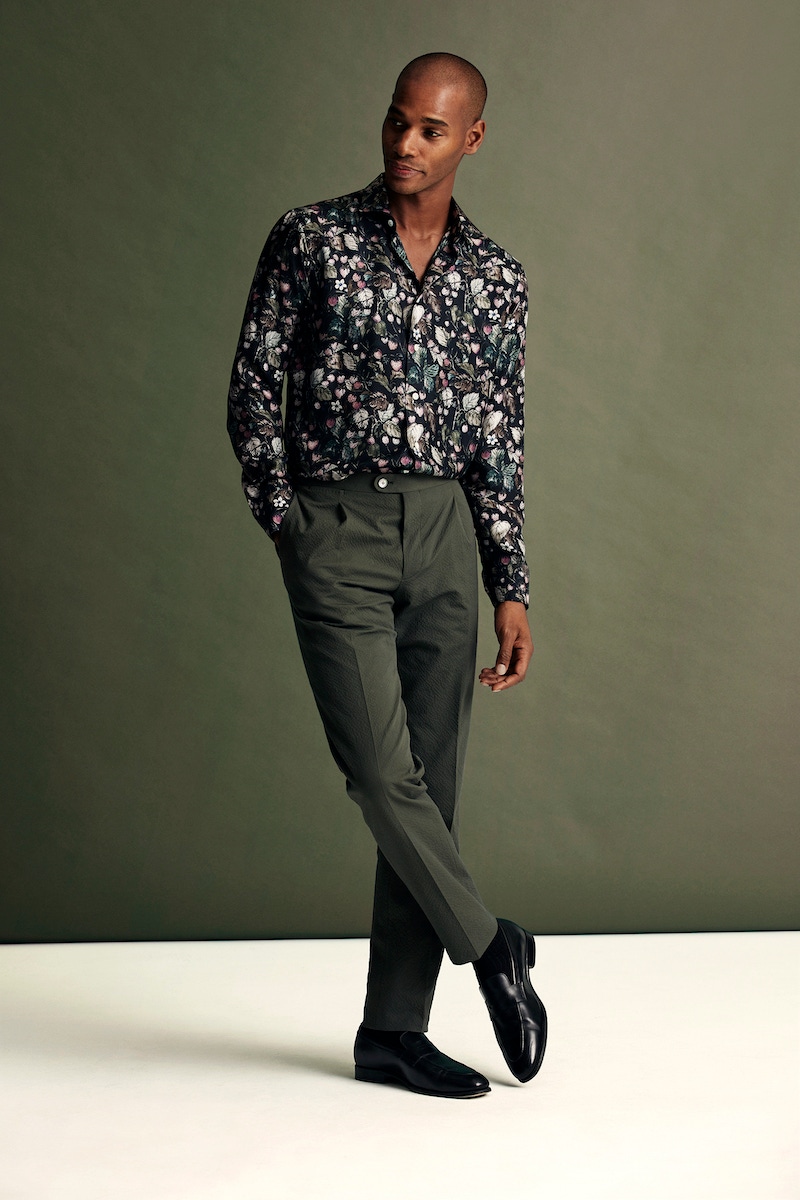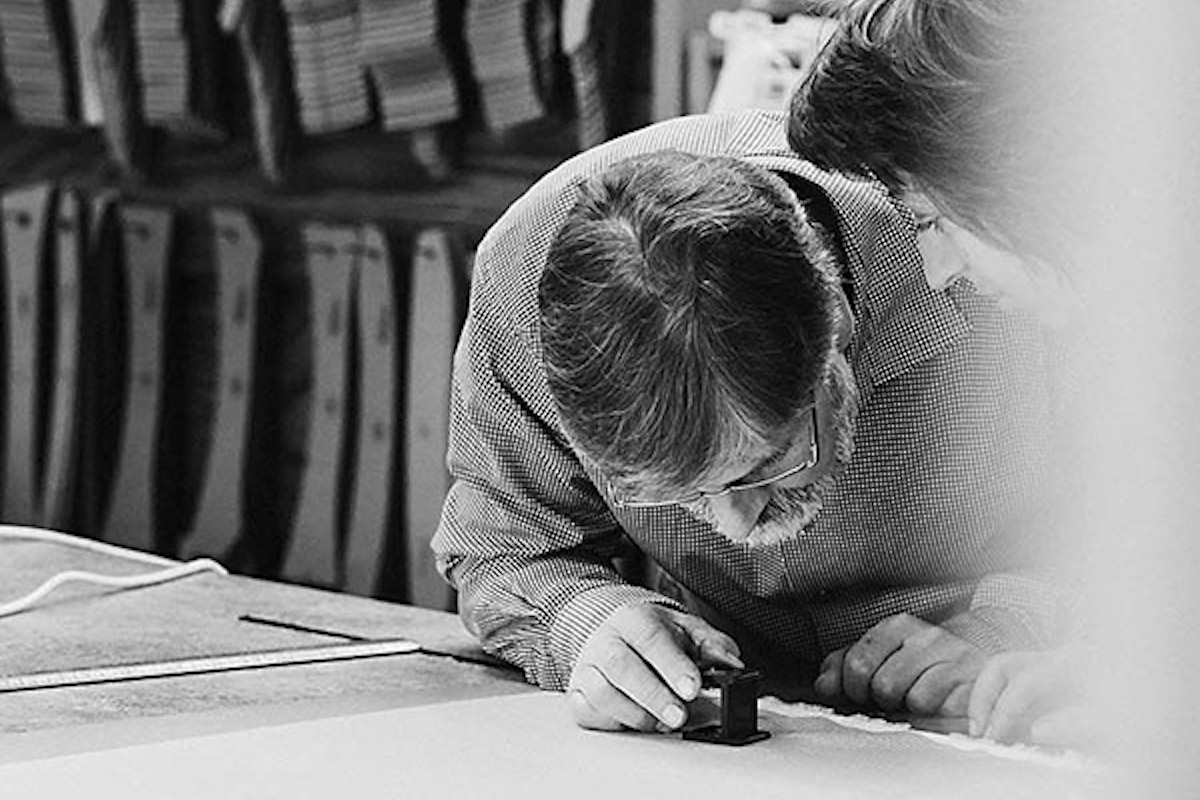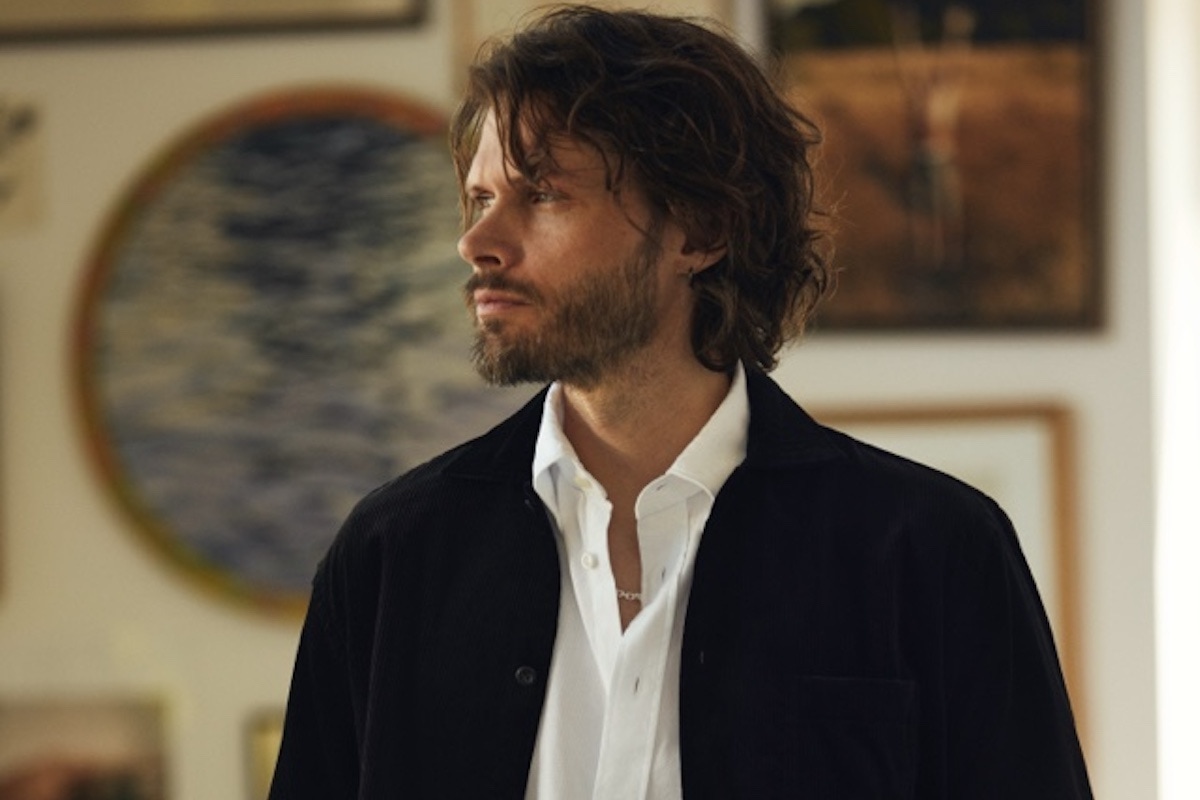 Yet again, they have cunningly grasped their client's appetite in this moment, this time producing a collection that pertains to the blurred lines between domestic and work life. The feeling is that people want to feel comfortable and appropriately dressed in the same outfit, both on- and off-duty. Not always an easy balance to strike, their shirts and T-shirts have been adroitly fine-tuned to be infallible garments whatever setting you find yourself in. Cut from blue denim cotton TENCEL™ their relaxed-yet-smart button-down shirt is a good example of the firm refining the denim shirt to perform underneath a tailored jacket at work, or to be worn with jeans or chinos on the weekend. Adaptability is one of the great attributes of a well-cut button-down shirt, and this very much applies to their versions in dark red, brown and dark green.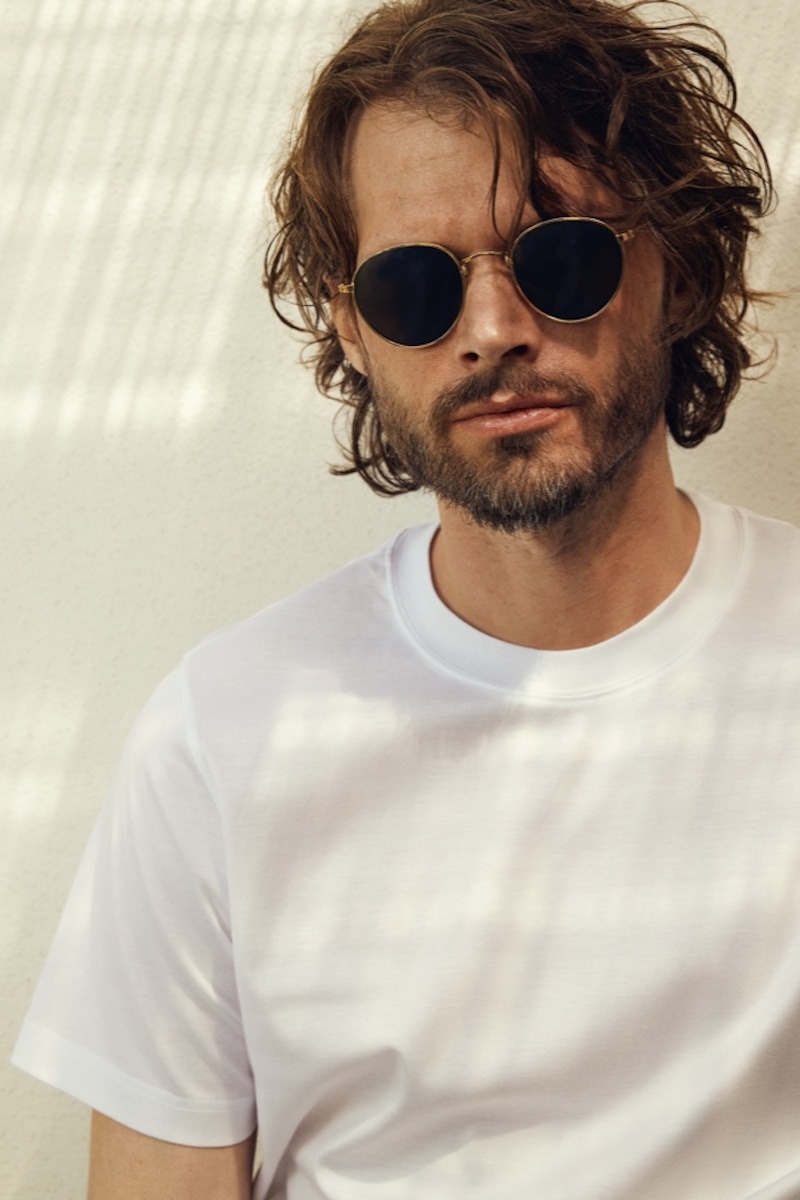 Each season we see the venerable shirtmaker displaying fresher combinations of casual luxury. In a rich Filo di Scozia fabric their new long-sleeved popover shirt confirms this notion. With a classic sporty tipped collar, and knitted from a luxurious 2-ply long staple, double mercerized yarn, this jersey is a healthy soupçon of sporty, leisure élan and modern workwear elegance. When tucked into a pair of classic-cut pants, the finer attributes of a man's physique is there for all to see. The off-white shade is a particular standout of this style. Like the T-shirts from their high summer collection their latest versions are indicative of their desire to push the boundaries. In a rich, Italian-knitted interlock jersey, made with Filo di Scozia yarn, their crewneck T-shirts are butter-soft, lustrous and rich to touch. A world away from the generic T-shirts in poor fabrics, Eton's designs pack a serious punch in terms of quality. With a minimalistic aesthetic, they look slick underneath a tailored jacket, whilst retaining a superior drape to them when worn on their own with a pair of trousers.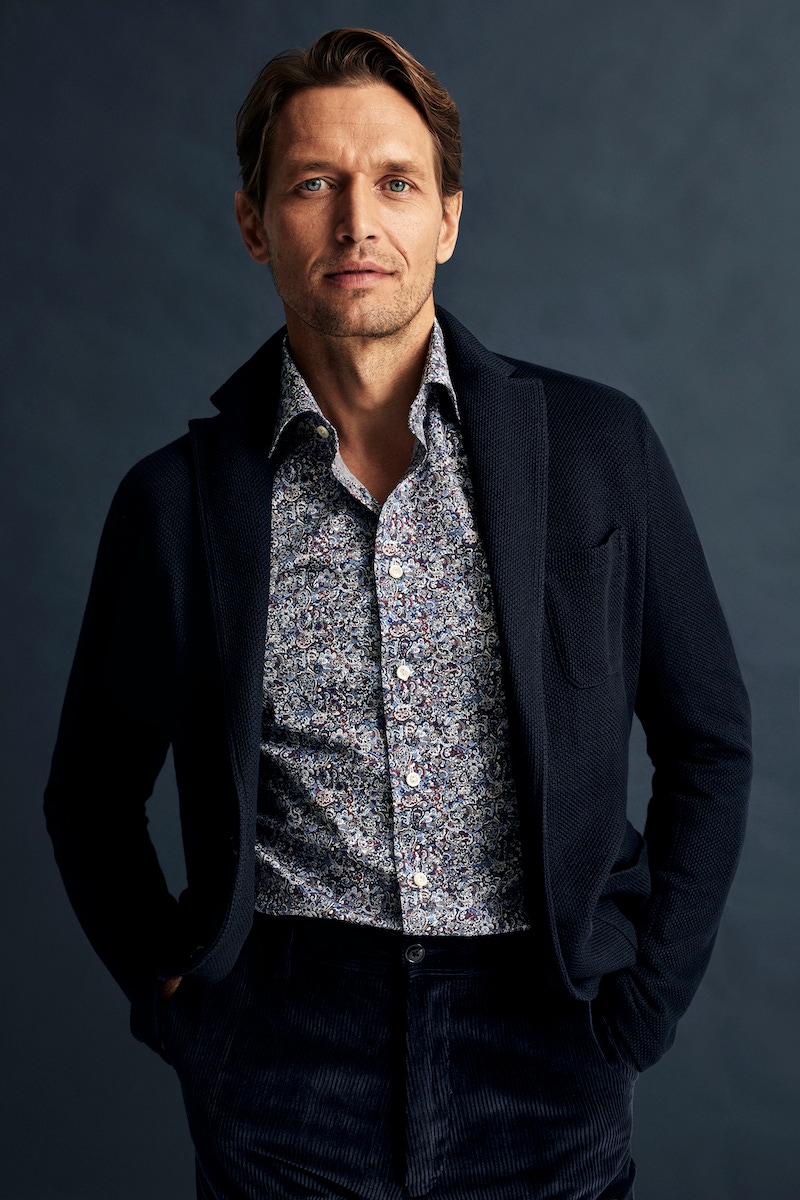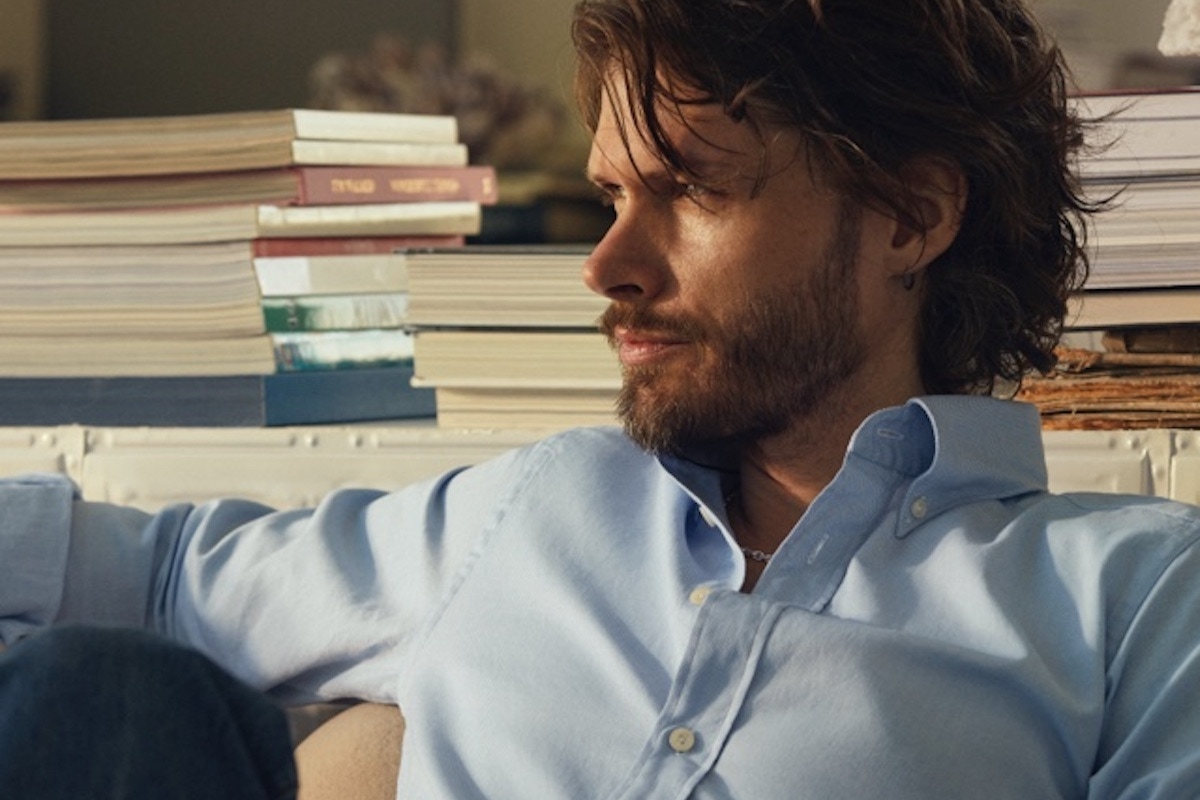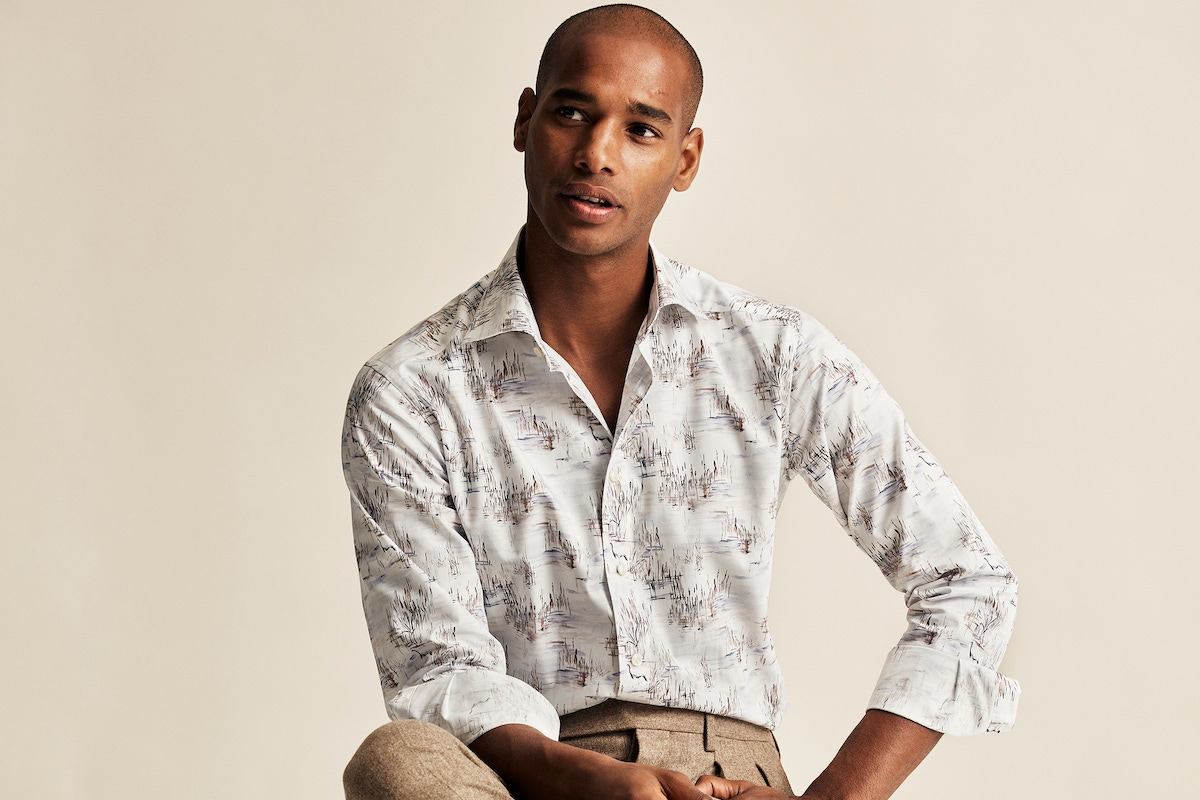 Now for their legion of followers who prefer their coveted business shirts, you didn't worry, their latest assortment consists of some very enterprising designs. In an innovative stretch fabric, their light brown and blue shirt with smart vertical stripes is a beautiful creation, that will enhance any jacket. Woven on the diagonal with premium core-spun elastane, silky lyocell and breathable cotton it is engineered for optimal stretch and comfort. Eton continue to disrupt the established techniques of artisanal shirtmaking, but with a history spanning nearly a century, they certainly know what they're doing. And their latest collection which perfectly reflects the moment it is a testament to their desire to make shirts in the way that you want.