Bell & Ross x The Rake x Revolution Bellytanker Chronographs
Limited to 100 pieces each, the exclusive Bell & Ross x The Rake and Revolution Bellytanker Chronographs are the ultimate tropical-themed timepieces and are available to purchase now.
I have always cherished masters of self-invention, from David Bowie to Archie Leach. But what do Ziggy Stardust, and the irrepressibly suave Cary Grant have in common with the watch brand Bell & Ross? They've never let history get in their way. Rather they captured and bottled the zeitgeist of their respective eras, plotting an unfailing course to capturing our hearts and keeping us entertained beyond all others with their irrepressible charm and inimitable style.
Bell & Ross was born out the vivid imagination and unique vision of two of the nicest men in the Swiss watchmaking industry, Bruno Belamich and Carlos Rosillo. "We knew each other at school and we immediately got on," said Rosillo. "Bruno was only in Paris for one year then his family moved back to Burgundy. But one year was enough to know that we were destined to work together." Their paths crossed again after Belamich had graduated from design school and Rosillo had finished his business degree and had worked for some years in finance. Together they envisioned a watch brand based on the military and aviation style watches that had captured their imagination since childhood.
In 1992, they started Bell & Ross with a $20,000 investment. Initially they often collaborated with Sinn, who fabricated their watches for them during these early years. The brand made big news in 1997 when it created the Hydromax, a liquid-filled quartz watch that descended to 11,000 metres below sea level. The buzz they generated brought suitors and that same year Chanel made a strategic investment into their brand.
FLYING HIGH
In 2002, they were able to build their own manufacture and gain valuable autonomy from Sinn. Constantly inspired by aviation, in 2005 the brand unveiled a square watch based on cockpit aviation instruments called the BR-01. The watch has since become one of the most recognisable designs in modern horology. It has since been extrapolated into versions ranging from a very cool and functional diving watch, to a sapphire crystal-cased flying tourbillon.
I got to know Belamich and Rosillo around 2004, by which time the Hydromax had already become something of a cult collector's watch. I owned one and wanted to meet the innovators behind it. Despite being a complete Basel neophyte they greeted me warmly and took the time to guide me through their collection. That, as Claude Rains says to Bogart at the end of Casablanca, was the beginning of a beautiful friendship. Because I cannot think of two men who better embody the perfect balance between creativity and drive, but also the unique capacity to pause and appreciate the beauty of lives that have been blessed by a great deal of success along the way.
One of our favourite topics of conversation always related to Star Wars and the way in which the narrative of the film franchise shatters the traditional storytelling time line. Rosillo said: "You start with Leah and Luke but actually you realise there is an entire prequel to the war between the Jedis and the Empire. Bruno and I loved the creative liberty of this. After our success with the BR-01 we wanted to create our own prequels, watches that could be the heritage icons from our past." With this mission Bell and Ross created the aforementioned Vintage Collection, which includes the WWI a watch that is inspired by the pocket watches that were transformed into wristwatches for military duty at the outbreak of the Great War and even an actual pocket watch, which I feel is one of the most underrated timepieces around.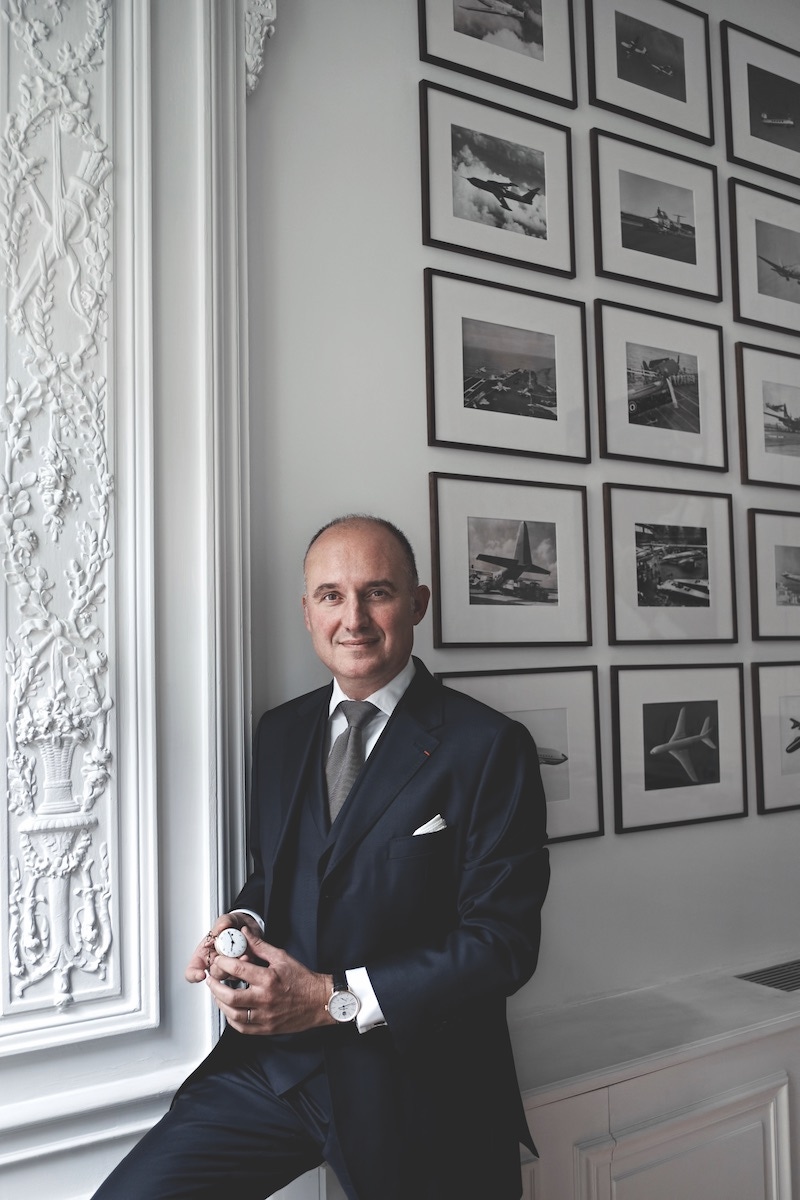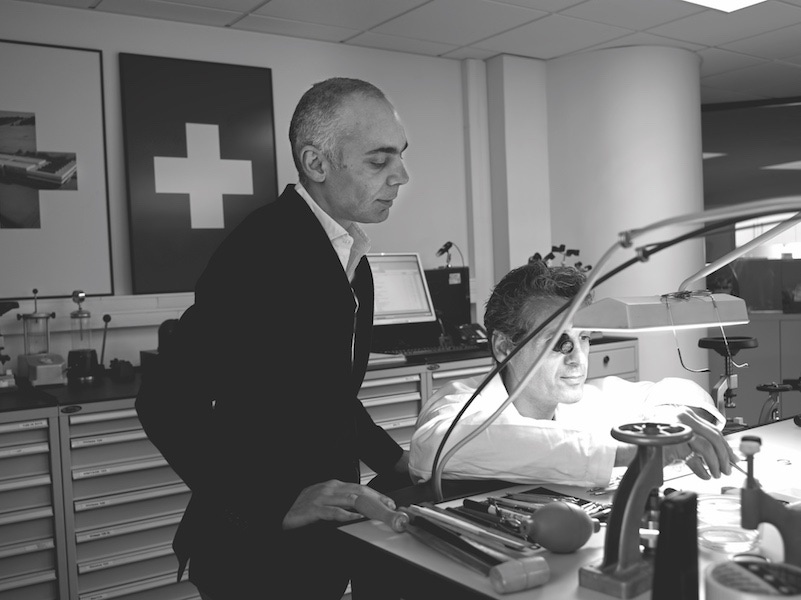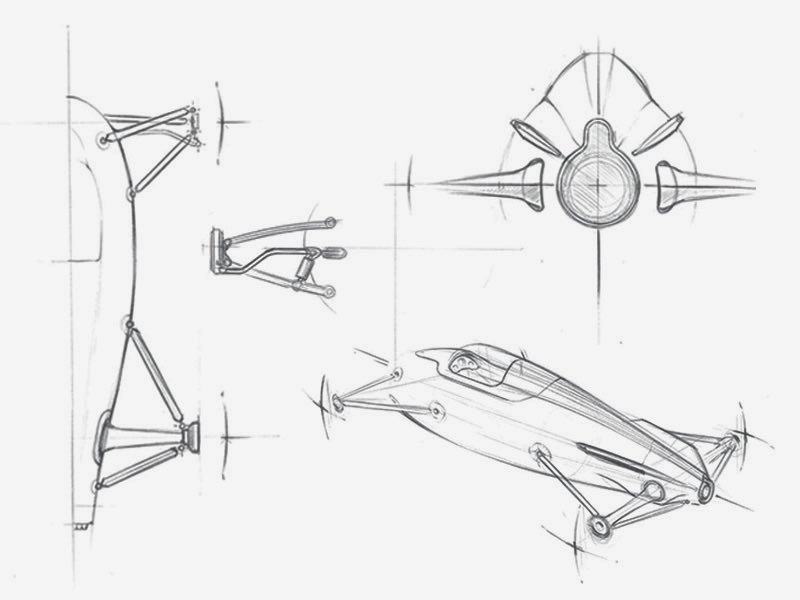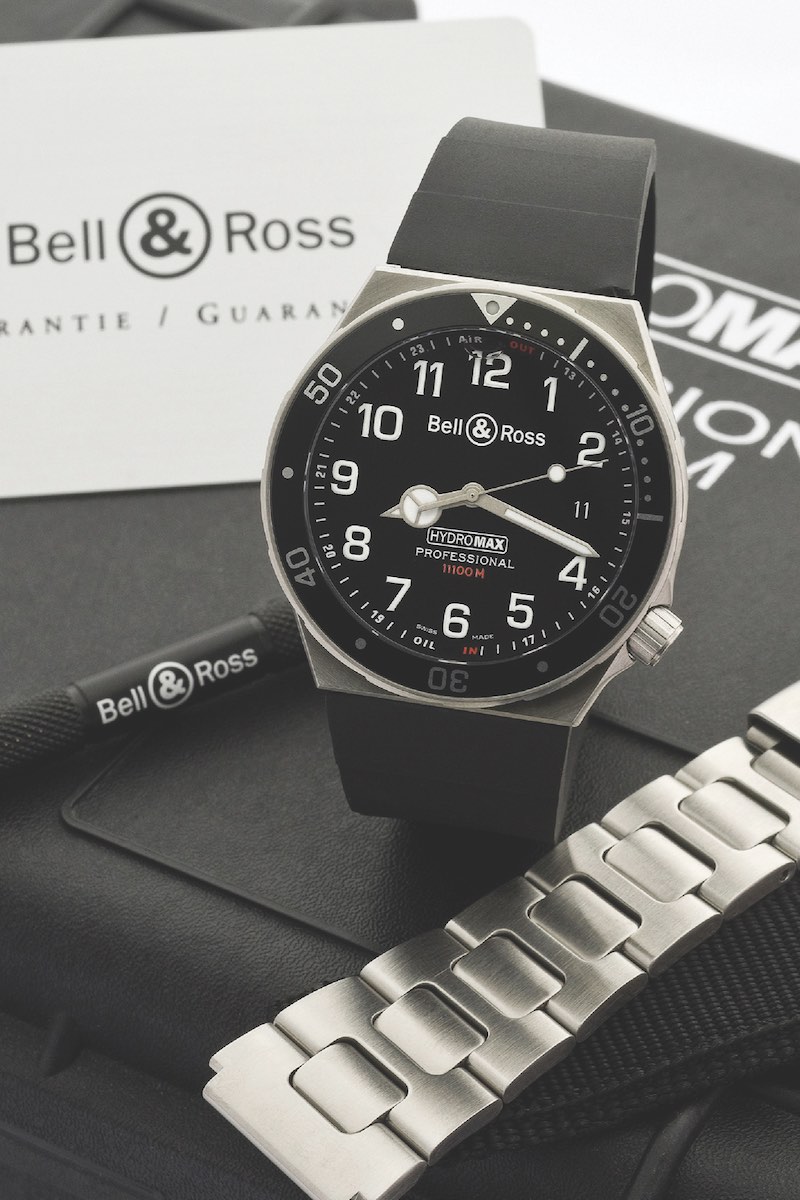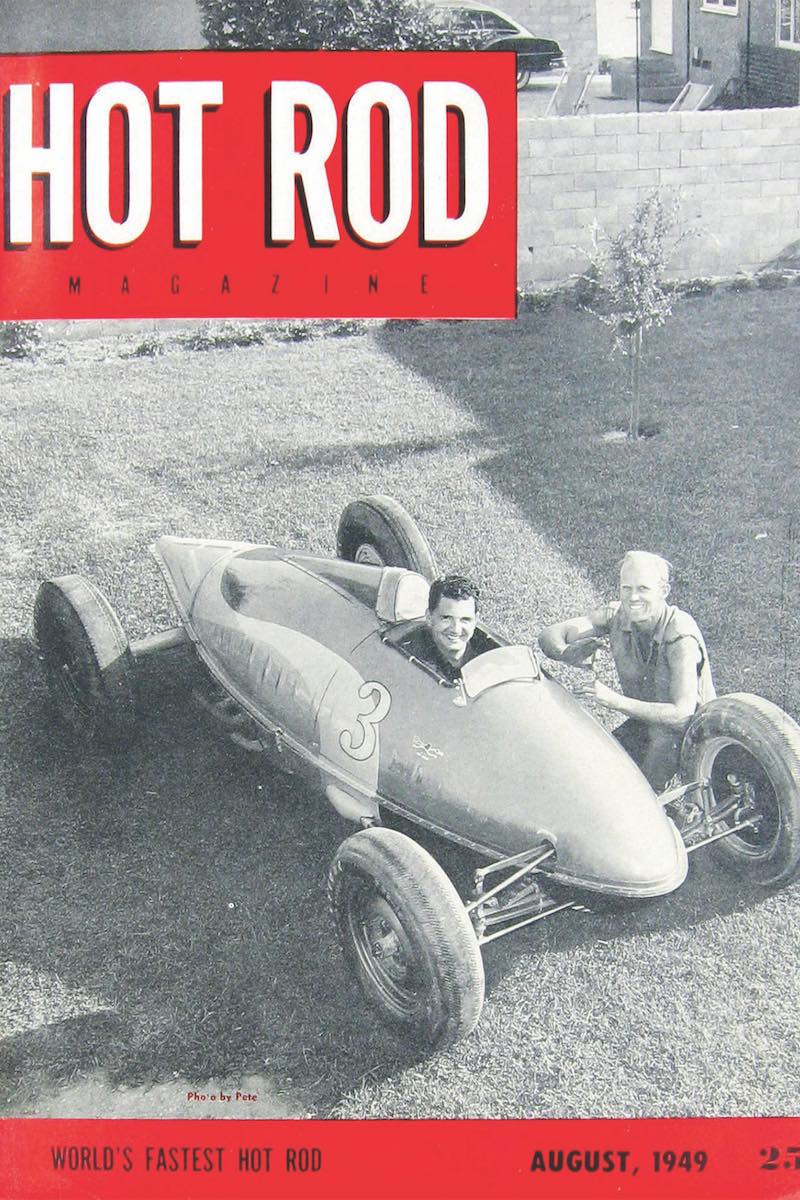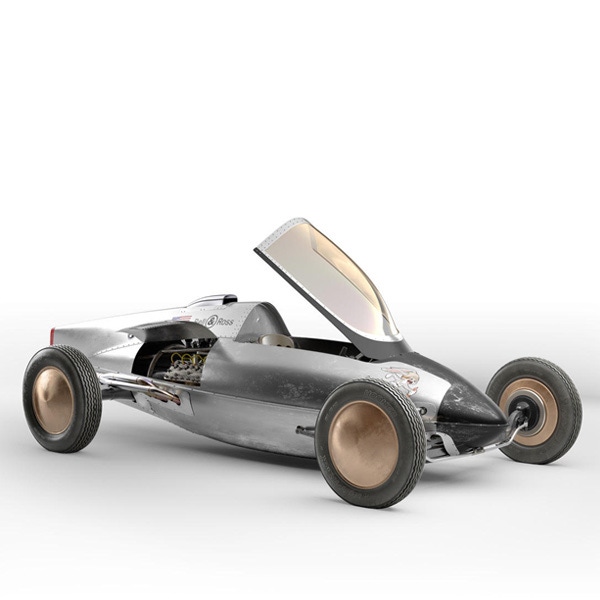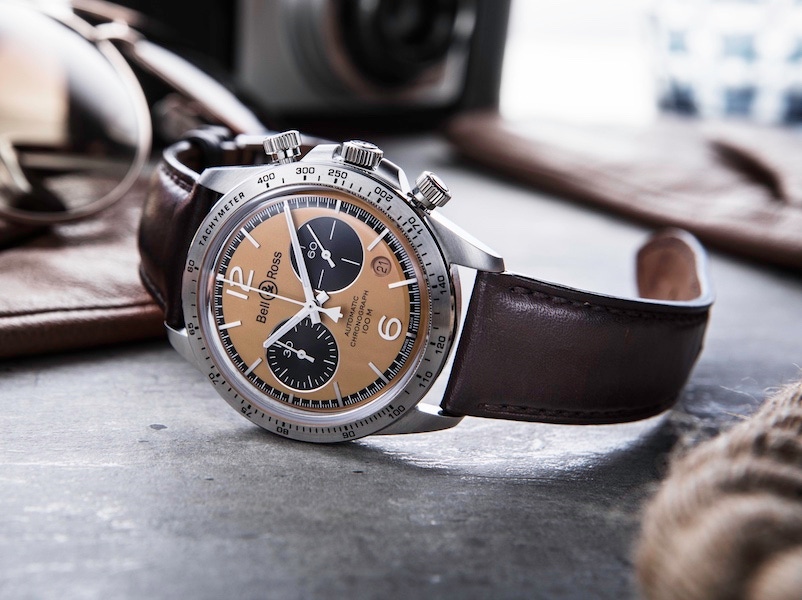 In 2017 Bell & Ross designed another Vintage Collection timepiece that I sincerely feel is one of the best modern watchmaking achievements. It is called the Bellytanker chronograph, and I love it. Here's why. O.K., let's be honest. There are essentially two sports chronographs that, rightly, dominated modern watchmaking: these are the legends that are the Omega Speedmaster and the Rolex Daytona. And their links to the conquest of human history with Omega's certification by NASA and the Daytona's link to film icon Paul Newman are unassailable. The designs of these 20th-century icons, while being different, are both tri-compax perfection in execution. So much so that it is almost impossible to think of any modern sports chronograph at any price category that is, from a visual perspective, as appealing as either of these.
UP WITH THE BEST
Then I went to Basel and saw the Bellytanker chronograph and for the first time I began to think that there was a third totally original sports chronograph design that ranks up with the big boys. Am I saying that the Bellytanker is a superior watch to either of these two? Of course not. And neither do Rosillo or Belamich. "If you think about it, it is really hard to come up with the design of a sports chronograph today that doesn't infringe on the iconography of the legendary watches," said Belamich. "This was the challenge."
But the point is the Bellytanker is both a highly accessibly priced chronograph and a fantastic design achievement in its own right. And most important it is charmingly original and devoid of imitation. So how did Bell and Ross come up with its super-cool style? "As with all our prequels in the Vintage Collection it began with rooting and contextualizing the watch in a certain period," said Belamich. "And we've always been big fans of the late-1940s and early-1950s. We also love Americana and in particular the post Second World War hot-rod culture in Southern California.
OK, so what's a Belly Tank? Essentially it is a detachable fuel tank fitted to the exterior of military aircrafts to give them additional reach for long-range missions during the Second World War. After use, they could be jettisoned. After the war, many southern Californian hot-rodders repurposed these tanks to build sleek, slipstream-friendly racing machines.
The pioneer in Belly Tank racing was one Bill Burke, a legendary Cali-hot rodder who went on to serve in the South Pacific where he first saw the tanks attached to aircraft. He immediately saw the slipstream potential of these tanks for salt flat racing and speed record attempts. After the war, his first race machine was built from the tank of a P-51 Mustang, which ended up too small for him to sit in but still reached speeds of 138mph on El Mirage and Henry Dry Lake. He rectified this by retrofitting a P-38 Lighting tank which he raced extensively in. Burke is something of a legend in hot-rod circles and is a true all American bonafide bad ass.
Belamich began toying with idea of what kind of watch the men racing these machines would wear and this gave him the first concepts for the Bellytanker Chronograph. "I wanted to create a chronograph that had some military and aviation codes in particular super high legibility even at the intense vibrations of the cockpit or when racing, and at the same time had the charm of a de-commissioned military watch that soldiers took with them into civilian life afterwards because they were so attached to them.
"Then, maybe one or two years ago, I saw a Tommy Hilfiger advertisement that featured a beautiful man and woman kissing on a salt flat, and beside them was a belly tanker. When I saw that image, I said: 'OK, this could be really cool.' It's not only a mechanical concept, it is also a dream concept. As a designer, this is my base. I find new ideas in dreams, so when I saw the Hilfiger guy, I imagined what watch he wore to drive his belly tank. It's stronger for the concept."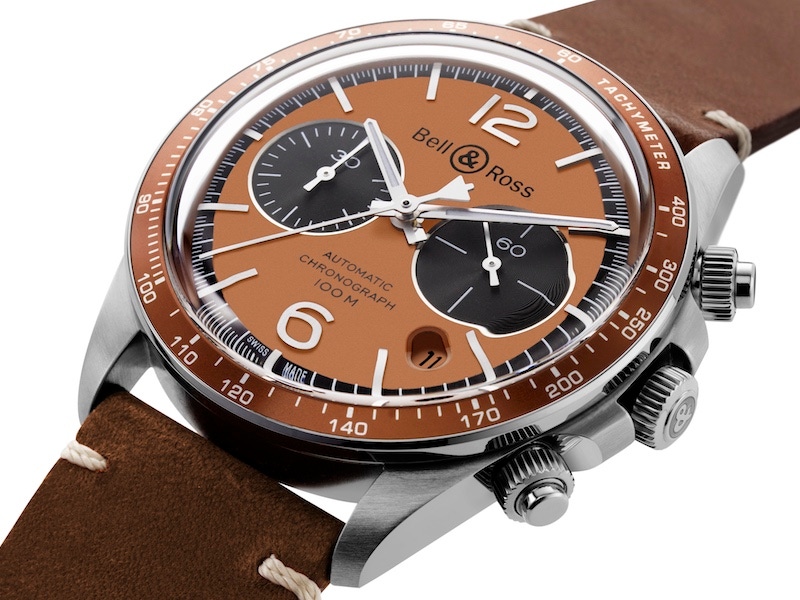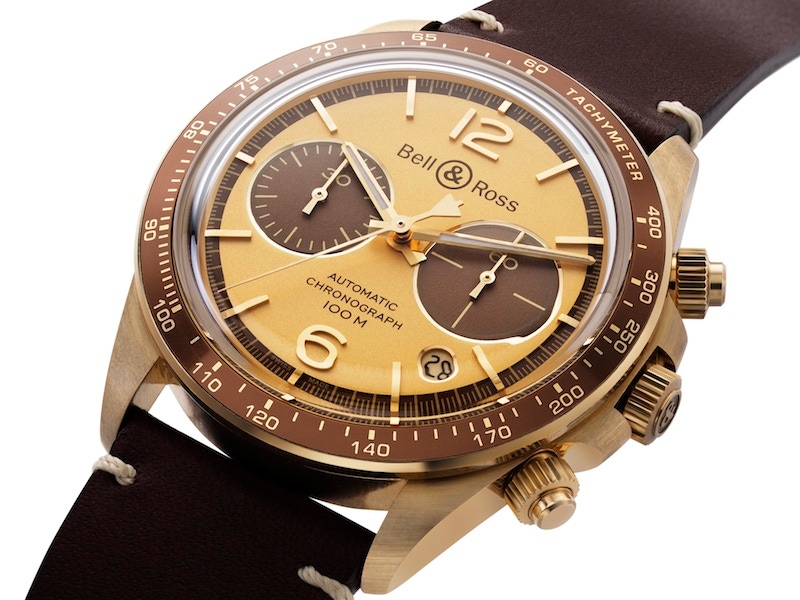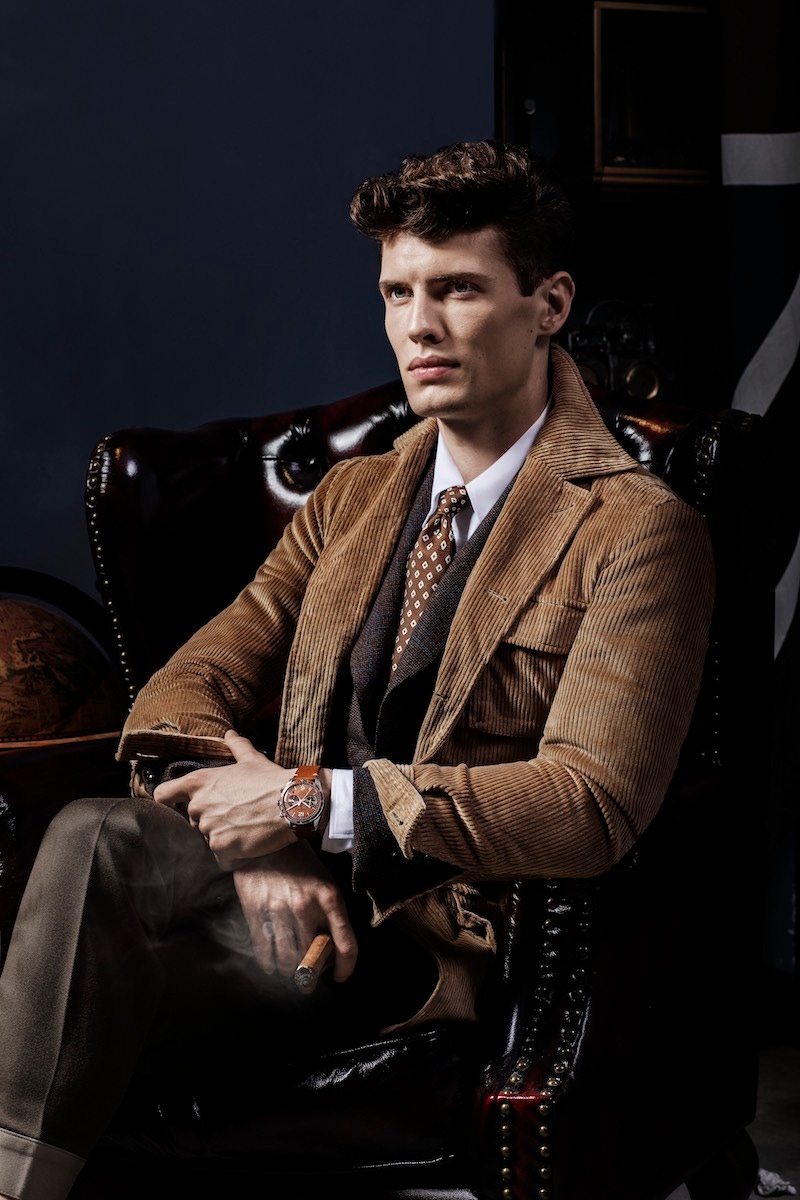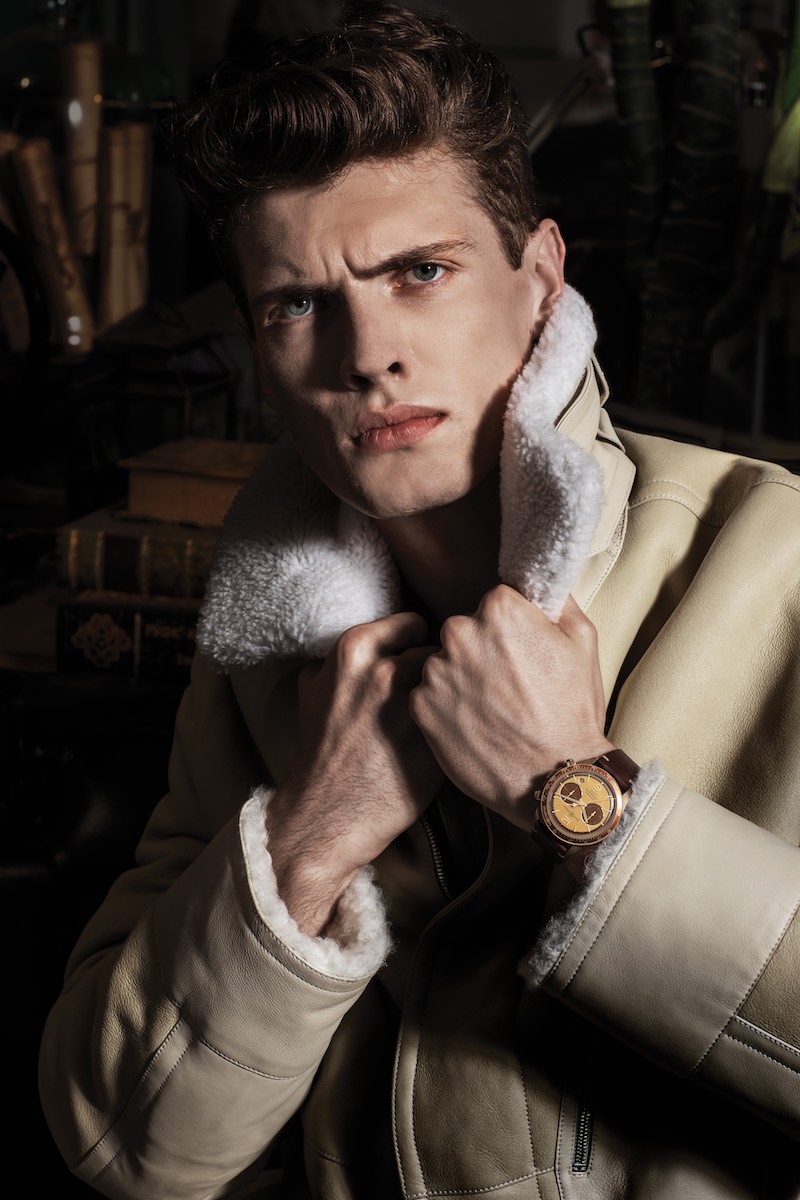 DIAILING IT IN
If you are a fan of watches, the first thing you look at is the dial. And it is here that the Bellytanker is a masterwork. Why? At a time when the vast majority of watch dials are two-dimensional, the Bellytanker's uses three distinct levels to display different information, which is the secret to its legibility. The first is the central area of the dial which relates to hour and minutes, the second is the recessed minute chrono counter and continuous seconds dial, and the third is the dramatically stepped seconds track. What's great is the way these three levels have been further separated using different colour codes: black with bold, clear white markings for the subdials and seconds track; military khaki for the central area of the dial.
My favourite touch is how the achingly thin brushed-steel hour indexes travel from the inner part of the dial all the way through the step. Compared to a lot of modern sports watches – and certainly those using Valjoux 7750 movements – the case of the Bellytanker, which houses a modular Sellita SW 300, is appealingly lean. The lugs of the case are similar thin and refined and the alloy bezel features very cool vintage style typography. Providing the retro street cred of a vintage acrylic but with no compromise in scratch resistance is the domed sapphire crystal. Finally, the screws pushers and the screw-down crown are all nice pragmatic touches executed with finesse and taste.
One day, Rosillo, Belamich and I started discussing what it would be like if these watches had been around in the 50s during the height of the Bellytanker scene and we managed to find one still intact today, perhaps worn on the wrist of Bill Burke turned race car driver which he then passed down from one generation to the next, the watch worn in his various adventures as a California hot rod legend. What would that watch look like we wondered? We loved the idea that the dial of this watch had been affected by UV light of the Southern California sun and the intense heat of the driver's position inside his race cars, so that it had changed from black to a rich intense tropical brown, not unlike that of the medio tempo leaves in the cigars favoured by the three of us, resulting in a masterpiece of patina. So, what would this watch – which would essentially be the prequel to the prequel – look like?
Rosillo, Belamich and I began to discuss the current fascination with patina. Maybe it's because we fear ourselves being hooked up to Matrix-like human battery towers in the near future. But in an age where technology has taken over every dimension of our lives, and our relationships and experiences exist as much in the artificially simulated realm as they do in the corporeal, it seems like there's never been a time we're more enchanted with the past. And it is in particular patina that has us more charmed than ever.
GROWING OLD GRACEFULLY
A few decades ago, the first thing a car collector would do with his 356 Speedster was a frame off restoration, rebuilding the engine and particle blasting the chassis before repainting them to glossy perfection. Same thing with our watches, movements would be torn down and rebuilt, cases magna-fluxed and respectfully polished, lug chamfers magically re-engineered, dials cleaned until they gleamed.
But over the past decade that's all changed and there is nothing that we love more than a "barn find," a car with seats cracked and bodywork evincing a swirling ombre sfumato of naturally occurring age spots. And in the world of vintage watch collecting there is nothing more coveted than the "tropical" dial. These are dials that began their life as black, but then as a result of strong UV exposure combined with bring put away in a dark place afterwards, the upper level of the dial's lacquer changed any where from dark chocolate as frequently seen on Mark 2 thin case Sea-Dweller or 145.022-69 Speedmaster to even lighter amber colours found on a host of different models from various brands.
The man most responsible for the popularisation of tropical dials is non-other than auction house panjandrum Aurel Bacs, who first headed up Christie's watch department before decamping to Phillips where he's since set the vintage watch ablaze with discoveries such as Paul Newman's personal Paul Newman Daytona, which he sold for a record setting $17.8 million last year.
"What is beautiful about watches with tropical dials is that each and every one is unique, and I think that this is what collectors find charming about them," Bacs says. "But the result of the world's focus on these type of dials is the now massive premium associated with them." This raises the issue of how to place a watch with an accessible price point with the same emotional and visual effect of a tropical watch in the hands of a younger collector, or on the wrist of someone that doesn't wish to part with a king's ransom for one.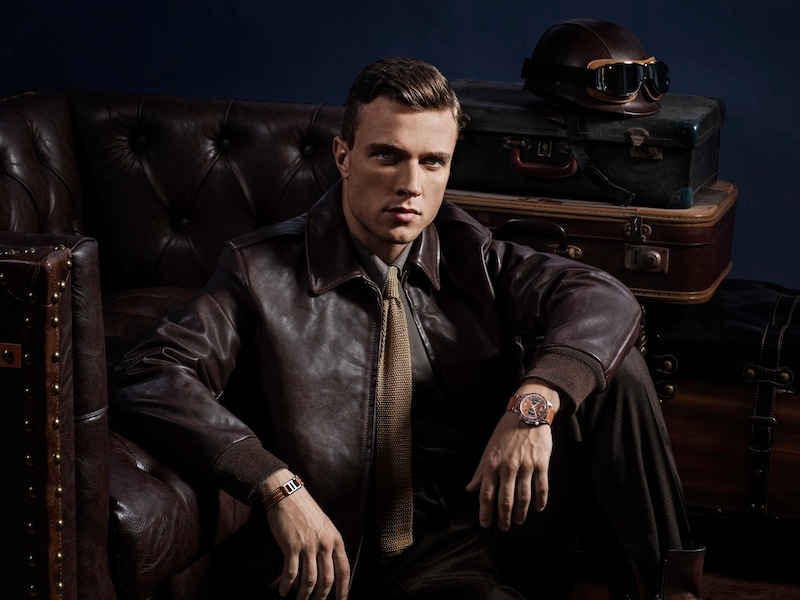 BELLY UP
We began toying around with the design to create the ultimate aged Bell & Ross Bellytanker Chronograph. But first we had to discuss the moral issue related to creating patina. We knew for example that in last year's Concorso d'Eleganza at Villa d'Este a Bentley Blower formerly owned by George Daniels and raced by Tim Birkin was looked at unfavourably because the new owner had decided to re-patina the car himself in a shocking act of sacrilege. But this we decided was a very different exercise.
Rosillo said: "Let's design the watches precisely as we would imagine them looking after close to 70 years. Let's select all the exact colour tones and create what we love the most but being totally open about the fact that this is an evocative design exercise."
The other thing that to me stood us in good stead was that a watch with a tropical dial is essentially a one-of-a-kind collector's item with a dial that is unstable and still ageing and not something I would wear on a daily basis and not while engaging in sports, traveling extensively or on a motorcycle. I said: "Let's create our ultimate tropical inspired watches but that people can wear in any situation, on a boat, even water skiing without worrying about their timepiece."
The point is if you happen to own a stunning tropical dial watch you now have the option to keep it in your safe and wear it for special occasions while you can wear either of these Bellytankers in any situation without an iota of compromise. In addition, I guarantee you that you'll also have one of the most handsome timepieces in the room on your wrist.
In the end, we landed on two different versions. The first watch is named El Mirage for the dry lake that Burke raced on frequently. The El Mirage features a steel case and one absolute beauty of a rich deep tobacco-brown dial and bezel. Says Rosillo, "The idea behind this watch is what if we took a black-dial BRV chronograph and imagined how it would age over close to 70 years, after daily exposure to the California sun." Says Belamich, "What we loved about the final result was the contrasting colours – almost caramel for the centre of the dial, contrasted by the black for the subdials and seconds track and the milk chocolate for the bezel." To complement the El Mirage, we fitted it with a military style strap in a matching hue replete with a vintage correct pin buckle.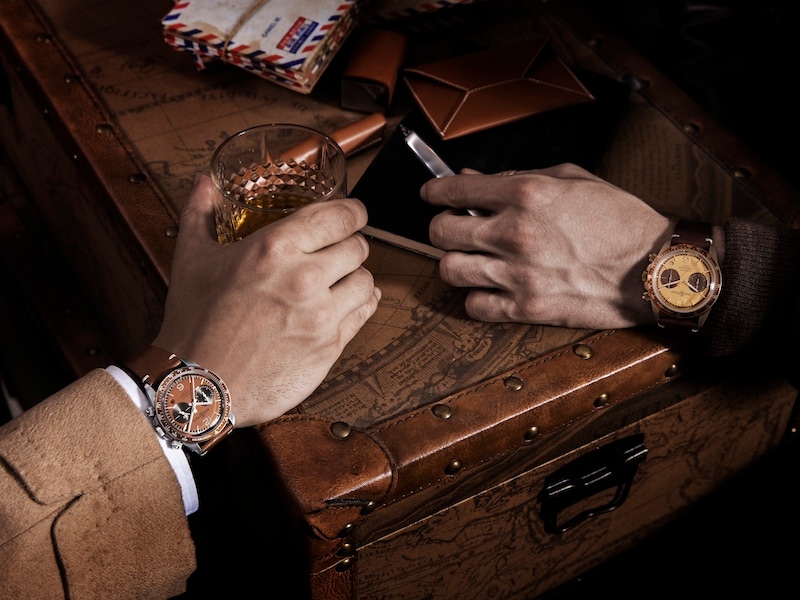 BRONZE AGE
The Dusty speaks of my penchant for vintage yellow-gold watches. Amusingly enough the flashpoint of inspiration came from the bright yellow livery of Burke's legendary Bellytanker racer crafted from the tank from a P-51 Mustang in which he reached a speed of 131.96mph on his first attempt. "Let's do a yellow-gold version with tropical subdials and seconds track," I said." In the interest of keeping the price accessible, Belamich and Rosillo counter-proposed using a special stabilised bronze still capable of exuding a rich intense yellow hue.
Rosillo explained: "We wanted our collaboration with Revolution and The Rake to be the first time we introduced an all-new material, a type of stabilised bronze." This is not the first use of this bronze, also used by Tudor for the Black Bay bronze, but the first time Bell & Ross has introduced the material to their collection.
Belamich said: "Vintage yellow gold from the 50s has a very specific look to it. We thought we could come close to this hue using stabilised bronze, which we've go to great lengths to ensure will patina only to a limited extent and in so doing will only enhance the whole idea of a vintage watch. This was combined with a champagne dial and tropical brown subdials, minute track and bezel to result in what I think it is simply magical."
The Dusty is fitted to a dark military style strap with what I believe to be the first use of a stabilised-bronze pin buckle in watchmaking. Says Rosillo, "When our team looked at these two timepieces we said, 'These are some of the very best Vintage Collection watches we've ever made'." All I can say is that it is a profound honour to collaborate with these two men on watches that were born out of true friendship and a sincere joint passion for watch design.
Both the El Mirage and the Dusty are a collaboration with Revolution and The Rake. The idea of the ultimate tropical-themed chronographs resonated well with The Rake team. From a sartorial perspective, there has never been a time where brown suiting in flannels, tweeds, checks, corduroy and even for use in dinner jackets has been more relevant and elegant. And for those of you with a penchant for the colour brown we've assembled a matching array of sartorial finery, which you can pair with either of these watches. Finally – and most importantly – Rosillo, Belamich and I mutually agreed to keep the price of these alluring timepieces as close to the price of the regular production watches as possible as a thank you and gesture of good will to our readers. Just 100 pieces will be made of each version.
The Bell & Ross x The Rake & Revolution Bellytanker 'El Mirage' and 'Dusty' Chronographs are available from 9am GMT 30 October 2018 in a limited run of 100 pieces. For more information relating to the launch date, email
shop@therakemagazine.com
to register your interest.