Exclusive! The Rake x Private White V.C. Twin-Track
The Rake has collaborated with the Manchester-based outerwear specialist Private White V.C. to elevate its iconic Twin-Track jacket with two exclusive iterations...
When The Rake launched its e-commerce business in early 2016, it started with small, exclusive collaborations with select artisans and makers. Three years and thousands of launches later, the range is certainly extensive and certainly doesn't consist solely of exclusives. However, we haven't strayed from the notion of it and one of the most exciting ones to date is, in my opinion, two exclusive and tweaked iterations of the iconic Twin-Track jacket with Private White V.C.
Based in Manchester, England, PWVC is an outerwear manufacturer that's both old and new. The factory from which it operates from is over 240-years-old and for much of its existence it was producing outerwear for a long list of reputable names. In 2011, James Eden, an ex-financier turned founder and CEO, launched the in-house label that pays homage to his great-grandfather, Jack White, who was bestowed a Victoria Cross for his role in the first world war in Mesopotamia. He later settled in Manchester and trained as a pattern cutter before rising up through the ranks and eventually taking complete ownership. He established the Cottenham House factory as one of the U.K's leading manufacturers and today it employs roughly 80 people.
When Eden launched the brand, he and the Managing Director Mike Stoll (who's also Eden's godfather), sought out the expertise of the enigmatic and talented Nick Ashley to be its Creative Director. A brilliant ambassador for the brand, Ashley explains that "they were a manufacturer trying to get into retail but to be honest knew fuck all about retail. Whereas, I had designed clothes and sold them in my own shops. So, I had a little bit of retail experience which I brought to the table in addition to designing clothes."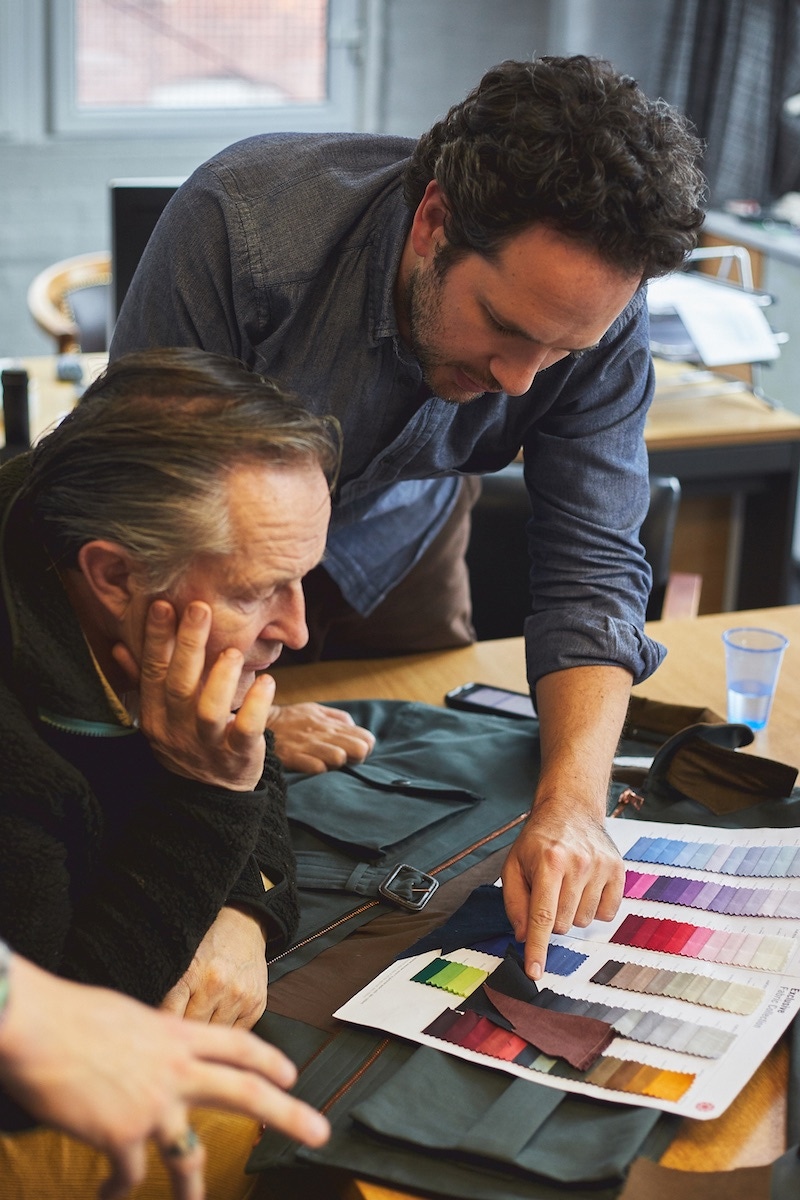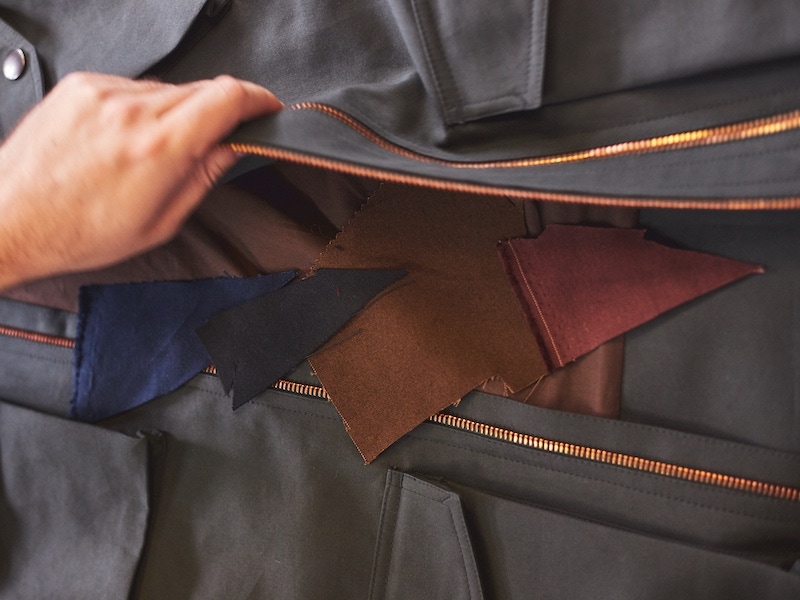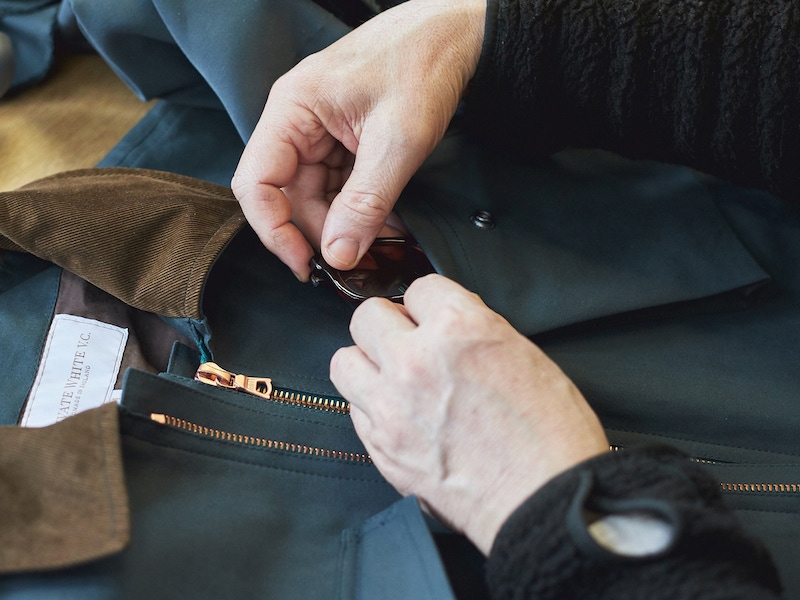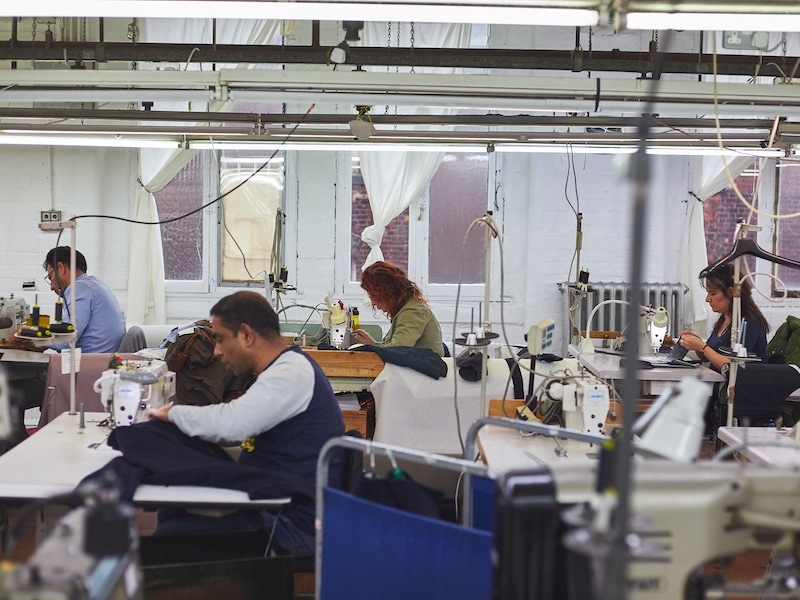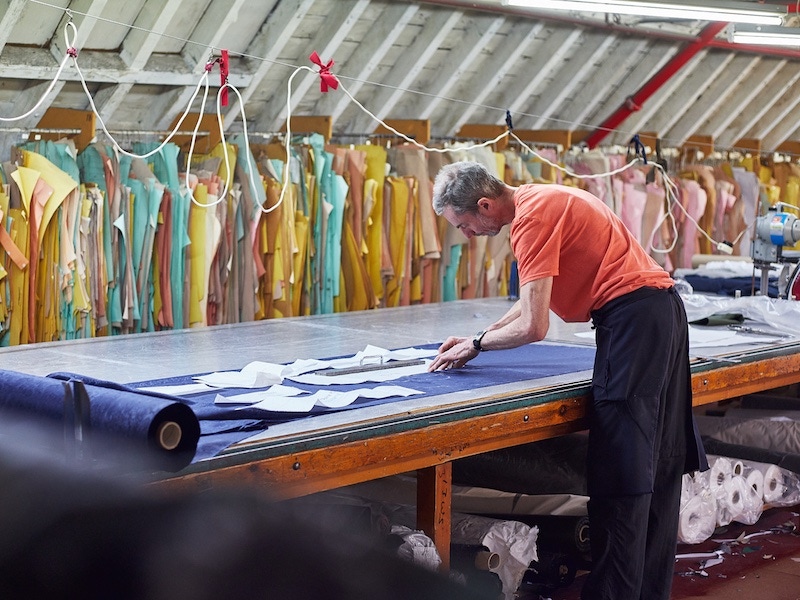 Ashley is unequivocally inspired by clothing that has a place within the military and sporting area due to the "pure practicality" of those garments. Browse through his Instagram and it's overwhelmingly clear. As such, functionality over design, and quality over quantity are both paramount to his work ethic and psyche. As a designer, he's incredibly in-tune with fabric engineering to such an extent, his Black Welsh Mountain sheep on his farm in Wales account for 100% of the woollens used in each collection. Overall, PWVC sources 90% of its raw materials from within a 40 mile radius - can you name another manufacturer that can lay claim to such impressive stats? It's unlikely. After all, PWVC is a vertically integrated company that believes in total transparency. (If you haven't read up on its Pricing Manifesto, we suggest you do and hope that more businesses will follow suit in years to come.)
On the subject of fabric innovation, Ashley tells me that PWVC is "the last remaining company in England that has access to these nutters with looms." Who are these "nutters"? Well, one includes a fifth generation-owned, 230-year-old mill in Lancashire, which has weaved this cotton canvas for the Twin-Track. There are four colour ways which are exclusive to PWVC and we have the exclusive rights to these two featured here in navy and olive brown. "They had some narrow-width, wooden looms in their mill which were all stacked-up in the corner doing nothing. So, we helped restore them and two years later of solid engineering, we'd perfected this cotton canvas," Ashley says. Instead of a plain weave, the canvas was (with enormous difficulty) specially engineered to have a panama weave, whereby each group of weft threads crosses an equal number of warp threads by going over one group, then under the next, and so on. It boasts 16km of dyed yarn per square meter, so it's incredibly densely woven, and is breathable plus rain and wind-resistant.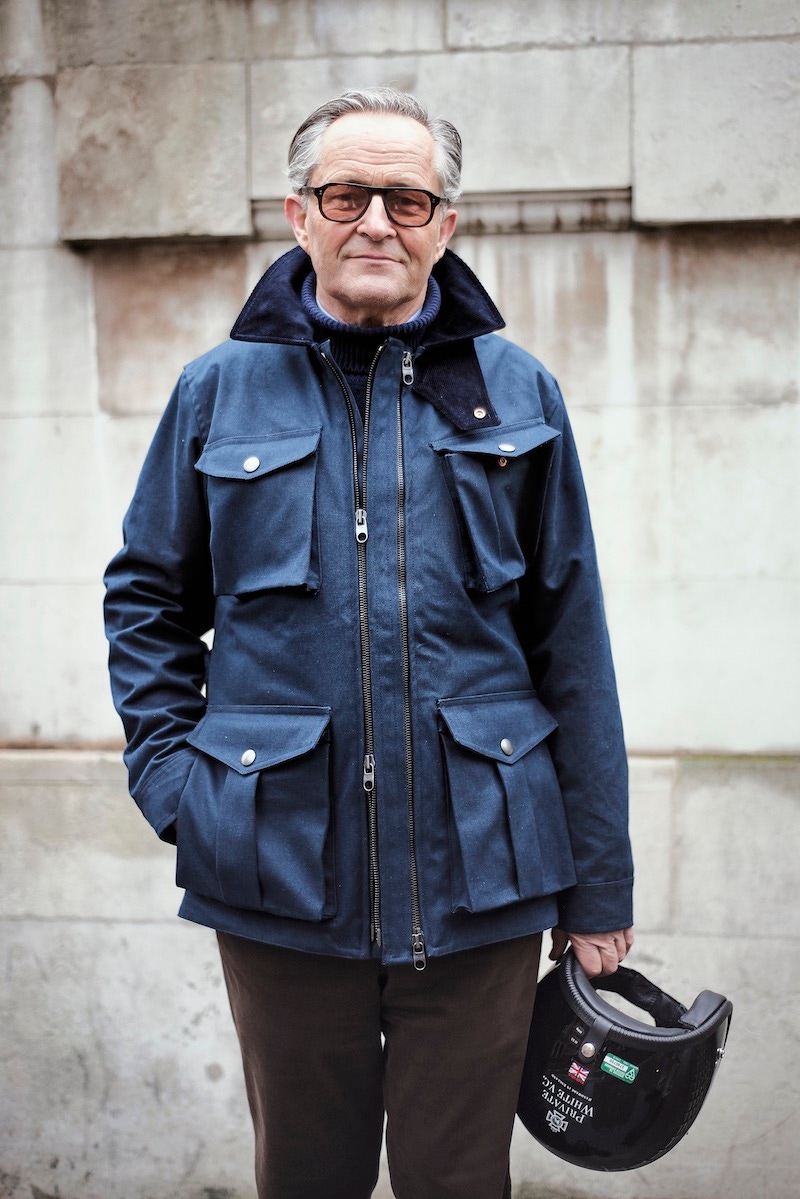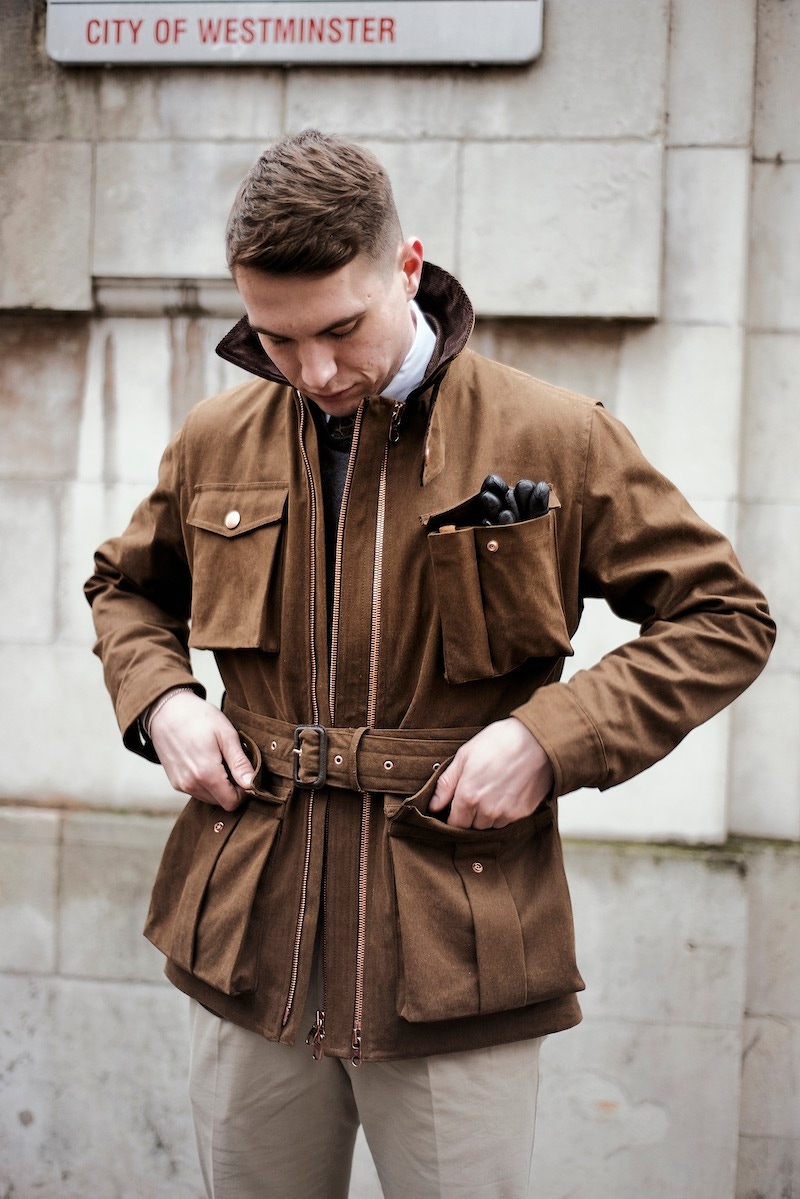 Ashley created the Twin-Track in 1992 when he was designing for his now defunct eponymous brand. He brought it back into the fold in 2011 when he joined up with PWVC, and it's since become the hallmark of the company. It straddles the line between military and sportswear but it's not exclusively inspired by it, however it does take some cues from both. "I like multi function jackets and the idea of having this removable panel down the front immediately makes it a summer or winter jacket. It's a barrier jacket, it's going to protect you from the wind, rain and the elements. So, it doesn't have to have different weights, it has one function and that's to keep the weather off. But, you can adjust the thermal properties of it by what you put under it. So, you just need the space." So, whether you want to go skiing, hop on your motorbike or paint the town red in it, the Twin-Track is a fine companion with its multiple storage compartments, stud-adjustable throat latch, action-back sleeve, central panel and belted waist. It's complemented with a tonal, locally-sourced needle corduroy finish, military-grade RiRi hardware zips in either gunmetal or copper, which creates a sense of harmony.
A flawless design that compromises of over 40 individual steps and processes by skilled machinists, we discussed with PWVC in the factory in Manchester little over a year ago and decided to make three adjustments to it. Firstly, we wanted to add an injection of formality, ie; to be able wear a sports jacket beneath with ease. The original has an extremely high armhole for functional reasons, so we've dropped it a couple centimetres to allow further space. We've also lengthened it a touch so to cover more of the seat, so that if you were to wear a sports jacket beneath, it wouldn't poke out below the hem. Finally, and the icing on the cake, we've altered the slanted pocket on the chest to have two separate compartments that can cater for your sunglasses or gloves, plus a cigar of your choice. Why? Well, you could then arrive to a formal evening event on your Bonneville Scrambler with your evening suit beneath and celebratory cigar ready for ignition. You don't have to do that, of course, but it's an added bonus.
What we have engineered is a non-seasonal, weather-defying jacket that's totally functional. It's perfect for travel or country walks with the dog; it can be taken on any adventure irrespective of climate or weather conditions; it can see you down a ski slope or around a racetrack or shoot. It can now sit on top of your business suit, or over a chunky rollneck or T-shirt, paired with denim jeans. The Twin-Track really is the ultimate jacket that can do anything, which was, and still is, the entire point of it. 
Read and discover more about Private White V.C.,
here
.