Eye to Eye with the Bespoke Dudes Eyewear
The Bespoke Dudes' Fabio Attanasio talks to The Rake about classic style, the importance of craftsmanship and how he's built his eyewear empire.
Fabio Attanasio knows quality and he recognises how to appreciate it. In fact, he's made a career out of it as an esteemed connoisseur of sartorial menswear and the mind behind The Bespoke Dudes. One of menswear's most insightful and fast-growing blogs, Attanasio has spent years championing and critiquing numerous garments, accessories and products by poring over their craft and construction in painstaking detail and meeting the minds and hands behind the style he discusses. In recent times, through The Bespoke Dudes, Attanasio has become one of those people: a voice of sartorial and creative authority.
For Attanasio, the decision to branch into eyewear was essentially thrust upon him. "When I started the blog in 2012, I used to wear a lot of eyewear, specifically a frame made of honey acetate. They were made by a small brand based in Napoli. Since I loved them, I used to wear them a lot, and a lot of people used to ask me every week - I'm not joking, like five or six people every week - where I'd bought them from." His initial response was to begin connecting his readers directly with the maker, however, the strategy didn't last long. "One day a reader contacted me saying 'Fabio, I got in touch with the brand - is it true the frames were
€500!?' He was from Australia, and the brand had seen an opportunity to take advantage of people who were not from the Neapolitan market by raising their prices." Attanasio, whose knowledge of style and craft is supplemented by years of experience working in branding and digital marketing, saw an opportunity. "I thought, 'why not use the same skills I use with my blog, like social media, visibility, digital marketing, on an eyewear brand that is actually mine?'"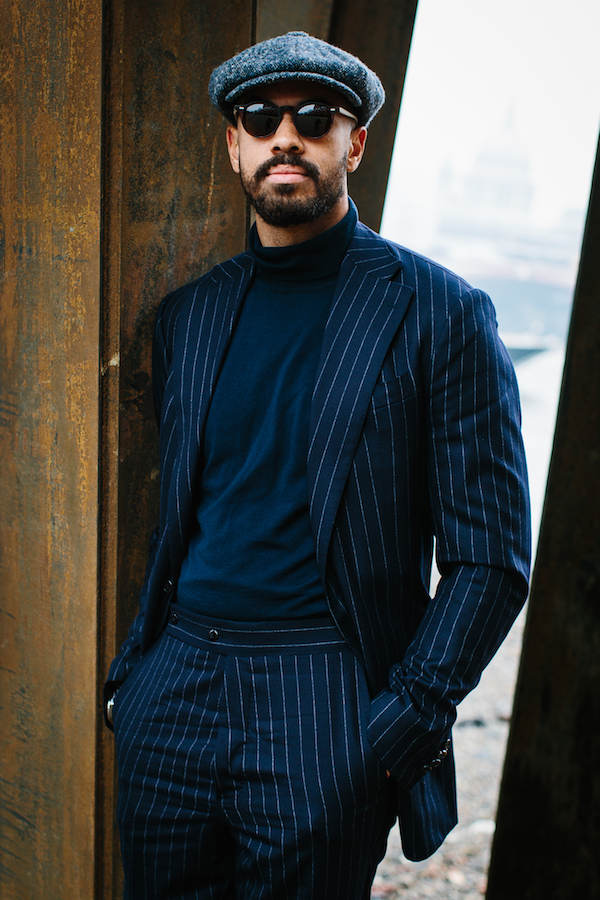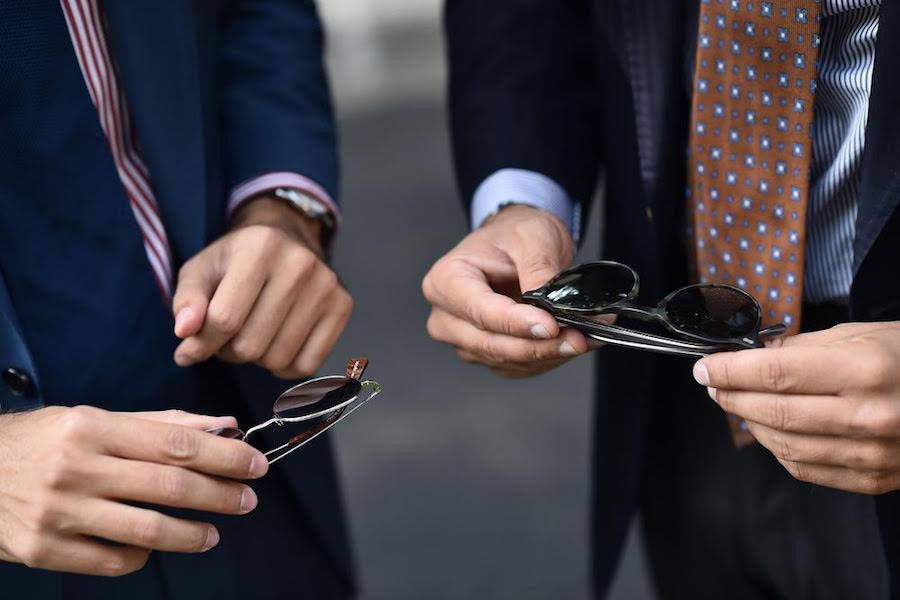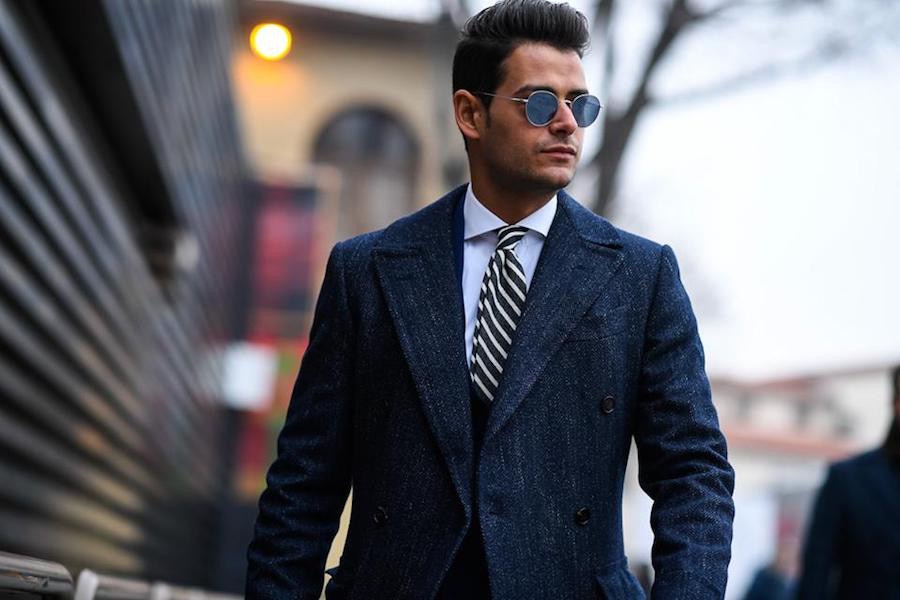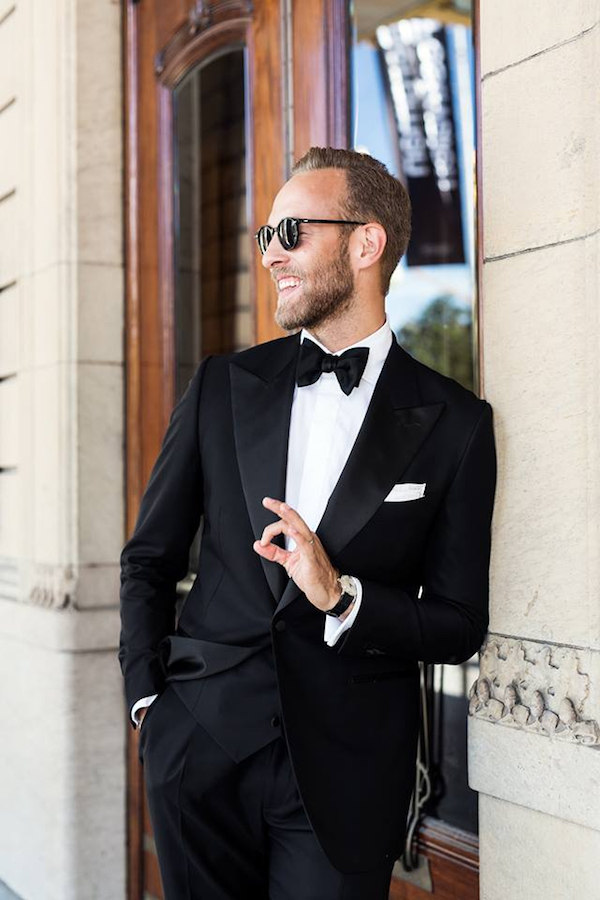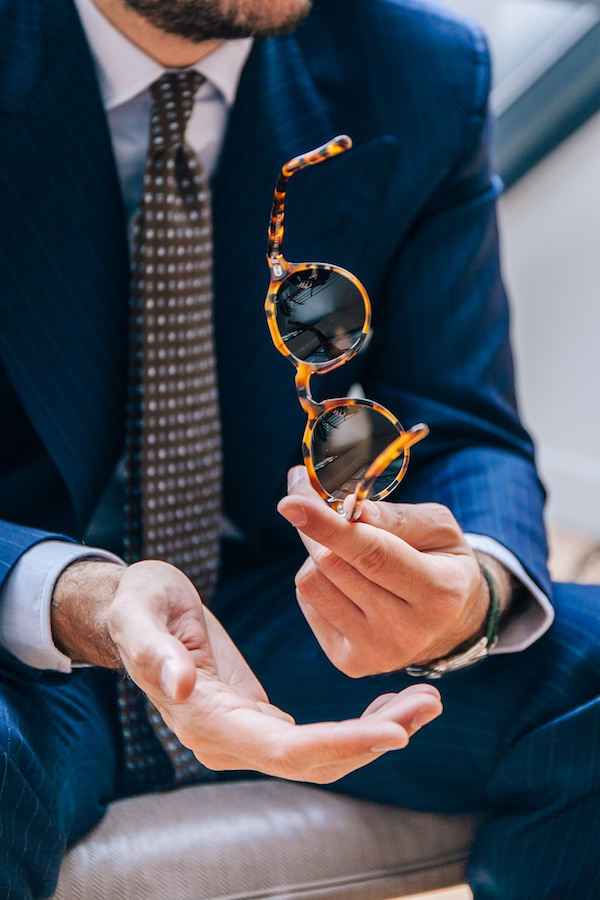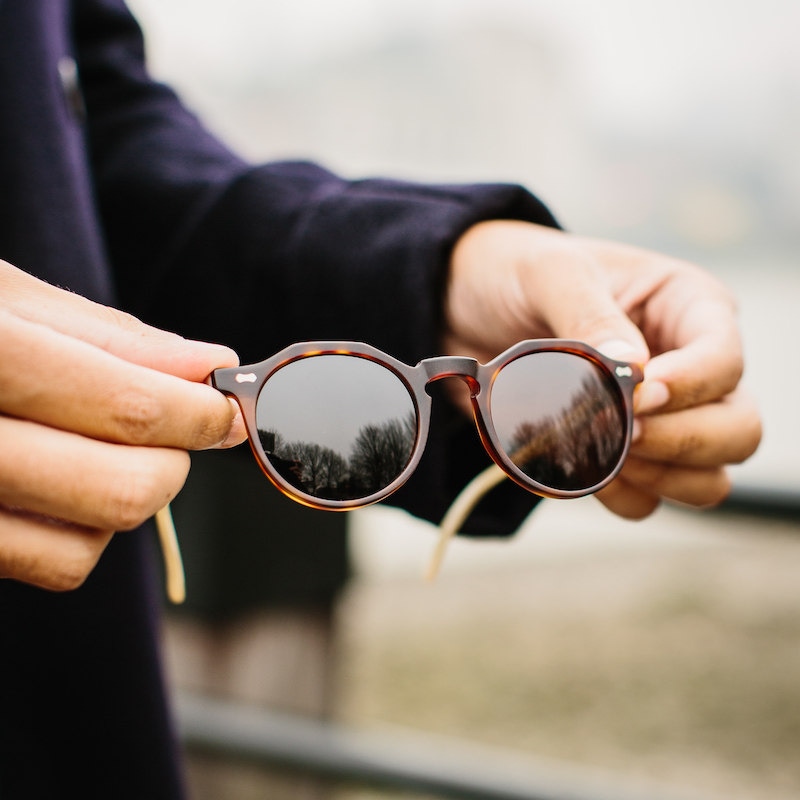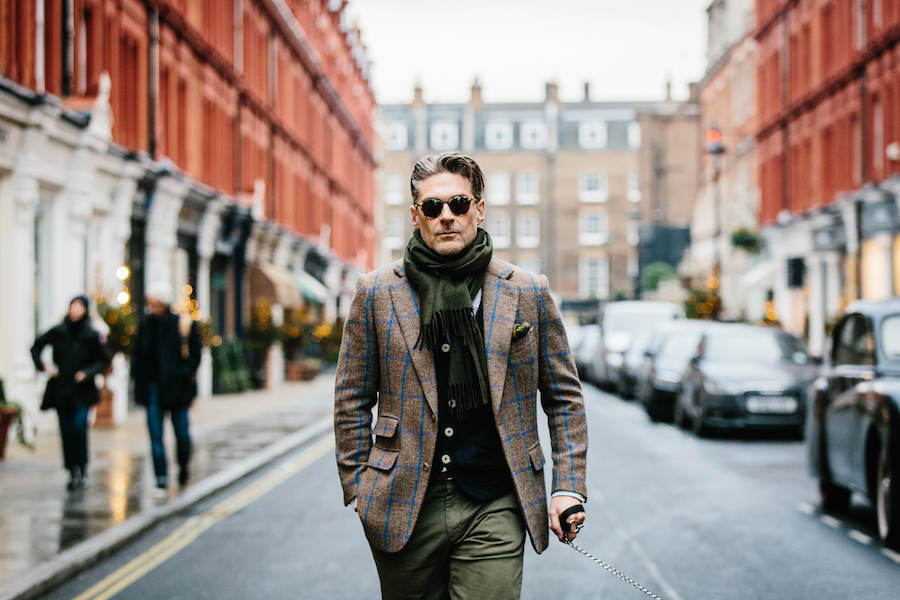 Attanasio began with no expectations of how his vision would be received ("I tend to have low expectations in general," he laughs. "Be ambitious, but have low expectations - that way whatever comes out, it's always good!"), however, the business rapidly found an audience. "When we started the brand, it was more of an experiment at the beginning, but we felt like we could actually make it work after seeing that shops were coming to us without me even picking up the phone. Maybe they knew me, or the blog or Andrea [Viganò, Attanasio's business partner]. They believed in the product before even seeing the glasses, just because they knew of us. And then they kept on buying it of course!" The Bespoke Dudes Eyewear's aesthetic draws heavily on classic styles from the mid-20th century, both in its acetate and metallic lines. "The ideas behind the eyewear are very consistent with the concepts behind The Bespoke Dudes [blog]," Attanasio tells me. "Classic elegance, timeless style. We don't want our glasses to be fashionable; we want to be the ideal choice for a man from, say, 25 years to 50 or 60. A man who appreciates craftsmanship, who doesn't go for the logo anymore, but looks instead for quality. We generally don't get people who post photos in their yellow Lamborghini or Ferrari, trying to show off. They tend to be people who enjoy a good lifestyle, but a subtle lifestyle."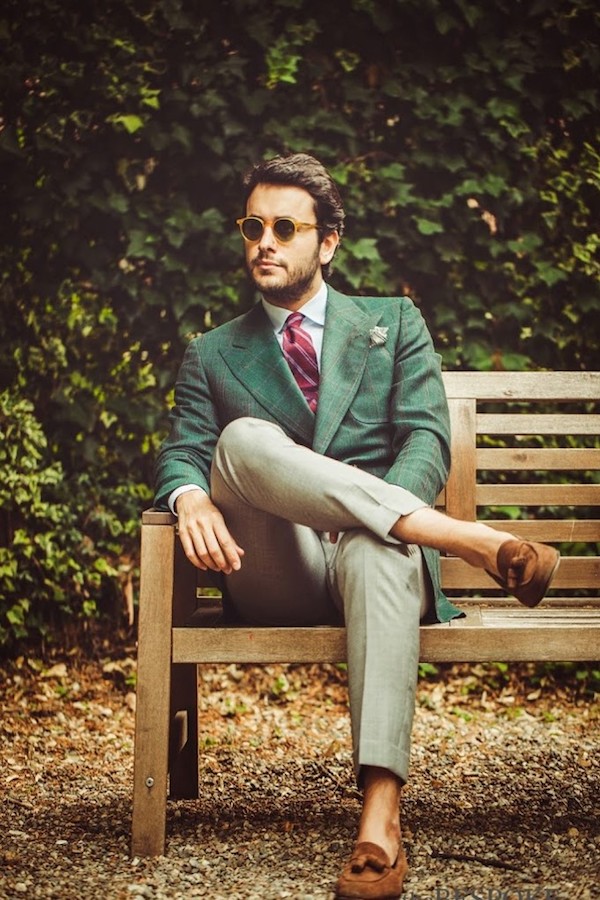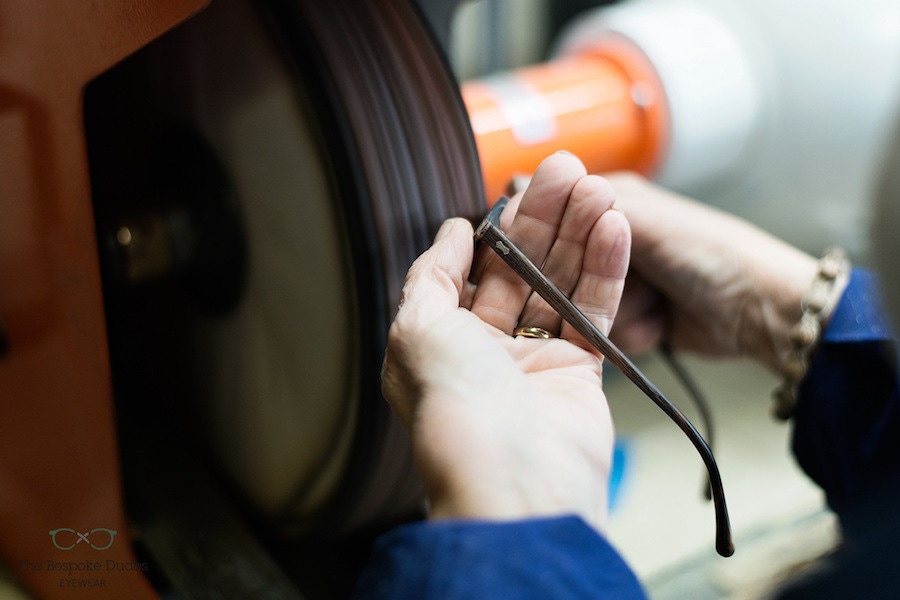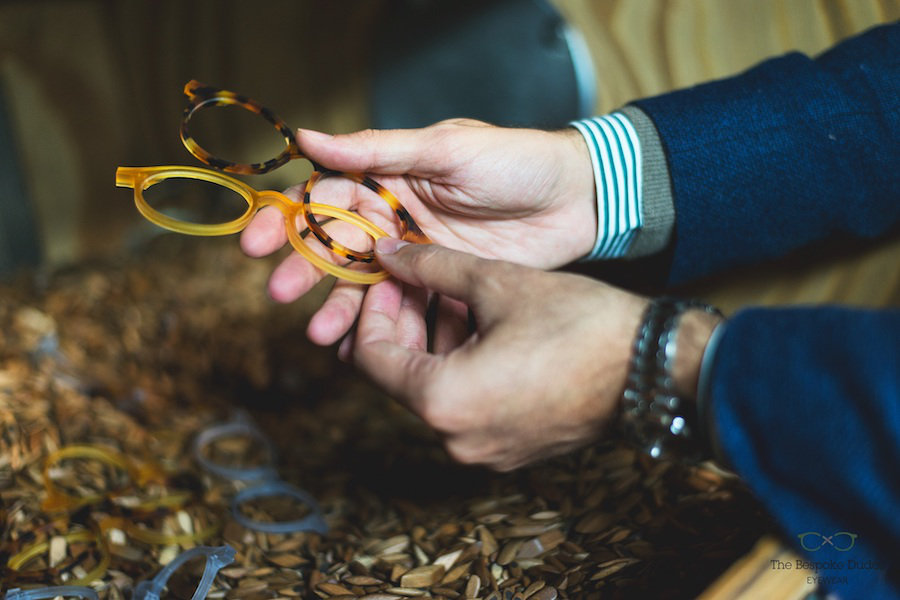 Maintaining a level of quality and craft that could be comparable to that of the tailoring Attanasio so fastidiously dissects on his blog was paramount to building the brand. "We say that our glasses are handmade, because a lot of artisanal production is employed in their construction. Our producer for acetate, for example, still mounts the hinges of the glasses by hand. There is no machine that glues the hinges in the frame and the temple, someone literally does all of those assembly processes by hand." The majority of the production occurs in the north-east of Italy, near Belluno, a traditional hub for eyewear manufacturing. The brand has allowed Attanasio to support many of the smaller family makers in the area, many of whom have been feeling the squeeze as large multinational businesses have come to dominate the market. "This work offers an opportunity to survive for these small workshops and artisans that produce very small amounts of product per year," Attanasio tells me. "To give you an idea, our acetate supplier produces in a year what Luxottica produces in just one day. We're not like other big empires - we relate to family businesses, so they're the first to want to give us the best product that they can in order to build a relationship with us so that we can keep working with and supporting them. That's really satisfying to me."
The shift to becoming a producer of product himself hasn't dulled Attanasio's enthusiasm, however
. "
I'm a curious person," he says. "When you become an insider in the industry you get to know a lot of new things, a lot of curiosities and details that as a customer you might not get the chance to learn. I like the relationships that you build with suppliers."
In the years since its inception, The Bespoke Dudes Eyewear has become a fixture at both menswear and eyewear trade fairs, and is now carried by over 40 retailers, including
The Rake. 
"I
it sounds like a joke," laughs Attanasio, "but when Wei Koh came up to our booth at Pitti and asked about selling our glasses on
The Rake
, I must say, as a long time reader myself, I was very happy". With further growth planned for the brand and entrances into several new markets on the horizon, it's a trajectory that shows no signs of slowing. Attanasio, predictably, credits that growth and that success to the thing he's always championed - quality. "Just like a suit is made by a tailor in a workshop, our glasses are made by an artisan," says Attanasio. "The concept is the same."
www.thebespokedudes.com