Eye of the hawke
  4 Minute Read More than 30 years after a raw and fresh-faced Ethan Hawke made his screen breakthrough in Dead Poets Society, we are still watching him like — well, like the proverbial. He gives Tom Chamberlin the three keys to his success..
The music starts slowly, with a resonant B-flat from a distant dulcimer, like a mental lightbulb coming on for the virginal, repressed schoolboy Todd Anderson, soon to become a man. A crescendo marks the trigger-pulling of the rebellion. Not by manning the barricades, but by carpe-ing the diem and climbing with scruffy shoe onto the creaky and ancient wooden desk to say with his best (though still underwhelming) barbaric yawp, "O Captain! My Captain!" It is a knowing valediction to the departing mentor, Mr. Keating, who stops and observes half the class joining in this acknowledgement, led by the emboldened character played by Ethan Hawke at the denouement of Peter Weir's Dead Poets Society — and the dawn of Hawke's career.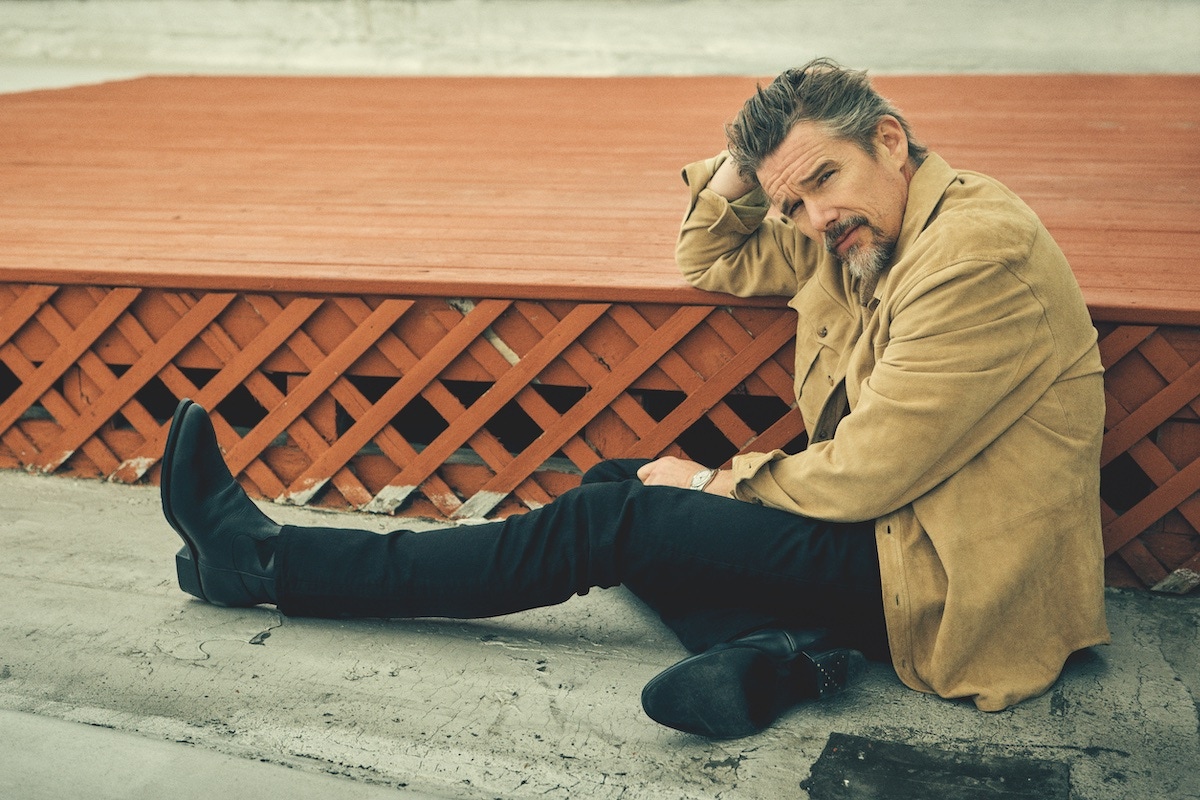 In 2022, Hawke's light still shines and his trip is not yet done. We speak to him while he has three projects ready for release or already showing, from movies to Marvel series. His is a career best known for screen performances, but he has many credits from treading the boards, too, spanning more than three decades since Dead Poets Society and including four Oscar nominations and, finally, one cover of The Rake with his (almost) namesake bird of prey. When we opened our Zoom conversation he did that disarmingly charming thing, which I often forget to do: he complimented my office surroundings and dispelled any potential awkwardness. Hawke is intensely thoughtful: he doesn't waffle but considers his answers and plays with a straight bat. I will leave you to judge, dear reader, if he kept it up in our conversation, but from where I was sitting, I feel I know what the answer is.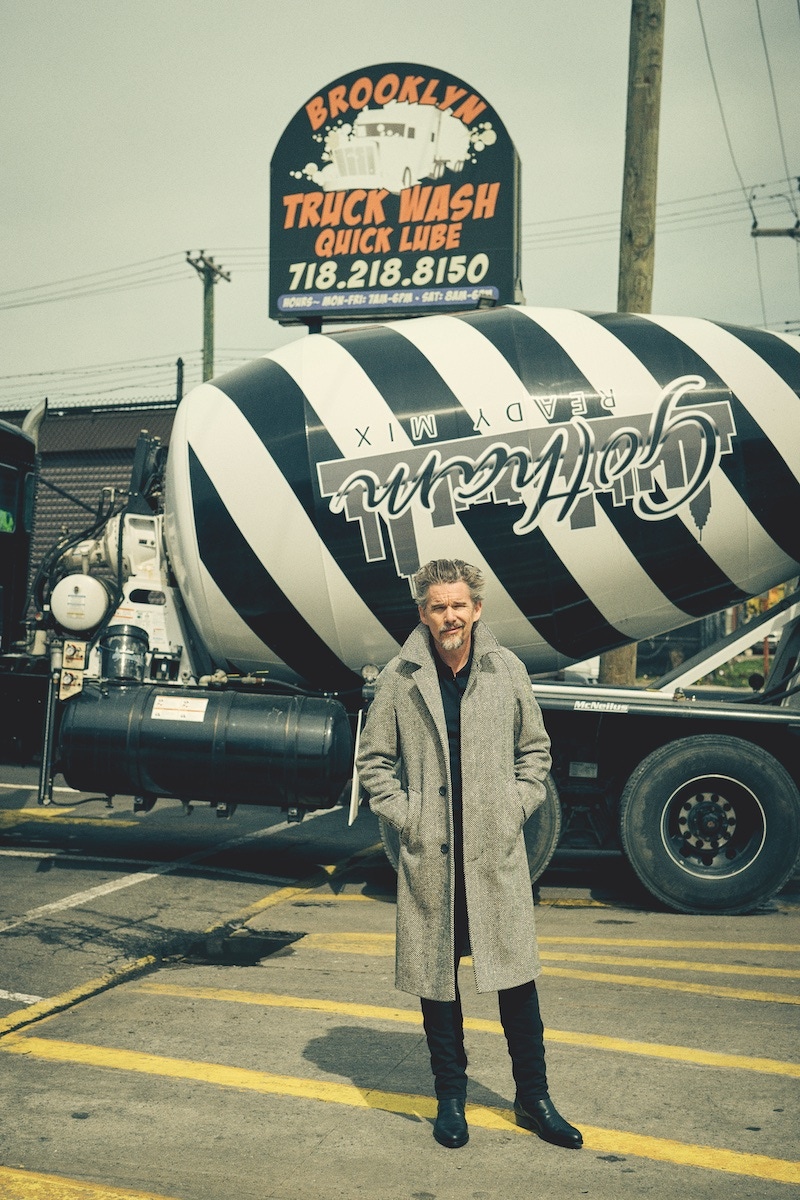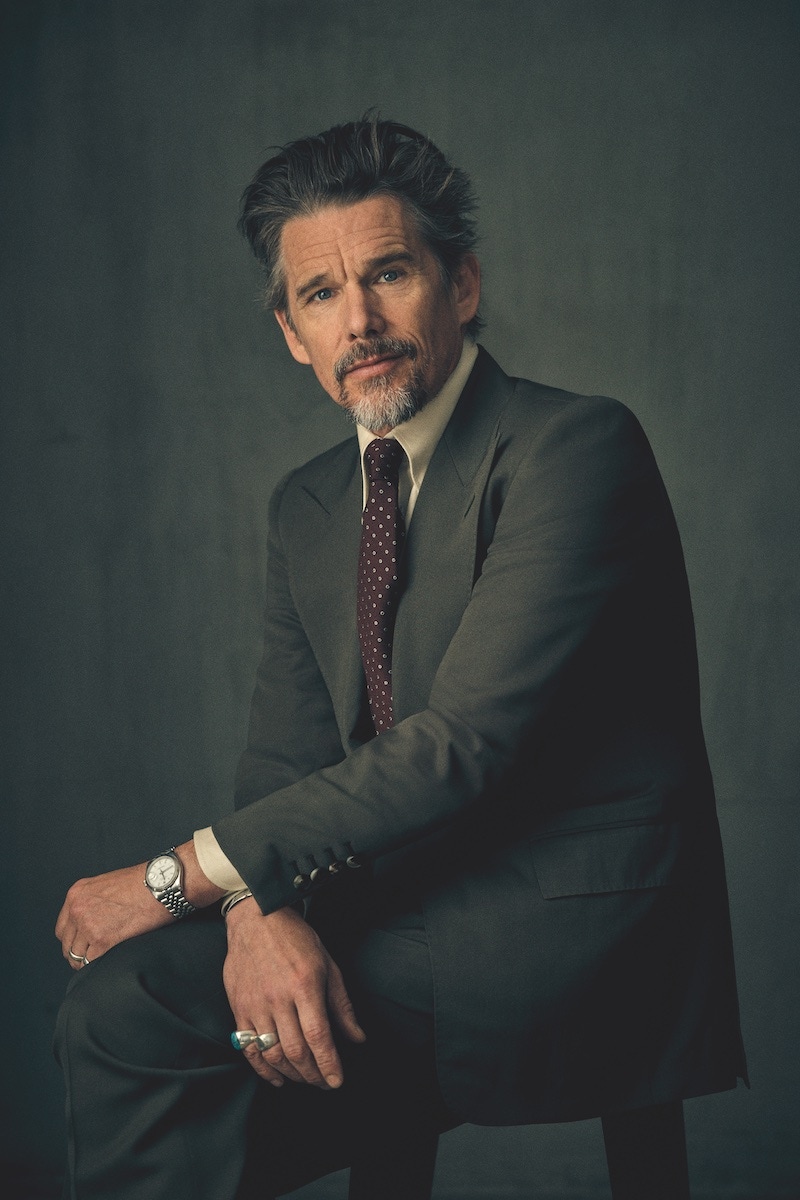 Grooming:
Melissa Dezarate
Photography Assistant:
Zack Forsyth
Bird:
Falconry Excursions, New York Photographed at Vandervoort Studios, Brooklyn
Purchase the new issue here to read the rest of the Ethan Hawke interview.
Issue 82 of
The Rake
is on newsstands now. Available to buy immediately now on TheRake.com as
single issue
or
12 month subscription
. Subscribers, please allow up to 3 weeks to receive your magazine.