How Fallon Cigar Cases Protect Against the Elements
Travelling with cigars is a tricky business. Thankfully, Fallon has come up with an airtight and waterproof solution that ranks as highly in performance as it does on looks.
We live in worrying times. Instability in the Middle East, tension in the former Soviet Union, the rise of right-wing politics across Europe and the United States, climate change … Armageddon, Götterdämmerung and the end of days are clearly just around the corner; the hooves of the horsemen of the Apocalypse are ringing out their merciless tattoo as the final reckoning draws nigh. Given this abundance of sinister portents, it would be a foolish man who does not repent, make his peace with God and generally put his affairs in order. It is therefore comforting to know that regardless of whatever happens to my body and my immortal soul, at least my cigars will be all right. It is often said — with what basis, in fact, I do not know — that one of the few things to survive the nuclear war would be the cockroach. Certainly, if the world's nuclear powers put their mind to it, they could wipe out most signs that living things ever inhabited this planet of ours. But now, thanks to Patrick Fallon, one of human civilisation's greatest creations, the cigar will be preserved. I first came across the Fallon pocket humidors at
Davidoff
, where
Edward Sahakian
and his son Eddie had been raving about them. And, having tried one myself, I wanted to meet the creator. Patrick Fallon is an engaging chap. He is the type of craftsman on which France seems to have a monopoly. He is an artisan-connoisseur, with an appreciation of the better things life has to offer. He has spent his working life in the pursuit of excellence. At his workshops in Annecy, you will see the dextrous, nimble fingers of his craftsmen working on bags for one of the biggest names in luxury. I cannot tell you which one, because he asked me to keep that information to myself. However, he is much more than a subcontractor in the great commercial ecosystem of the luxury industry — he is an inventor in his own right. About 10 years ago, he decided he needed an additional interest (he is already a keen motorcyclist and a Gestalt therapist), and having surveyed the available options, decided to embark upon a parallel career as a cigar smoker. Maybe I should mention at this point that Patrick is a perfectionist, and while he found himself partial to a good cigar, he felt that the available cigar holders left rather a lot to be desired.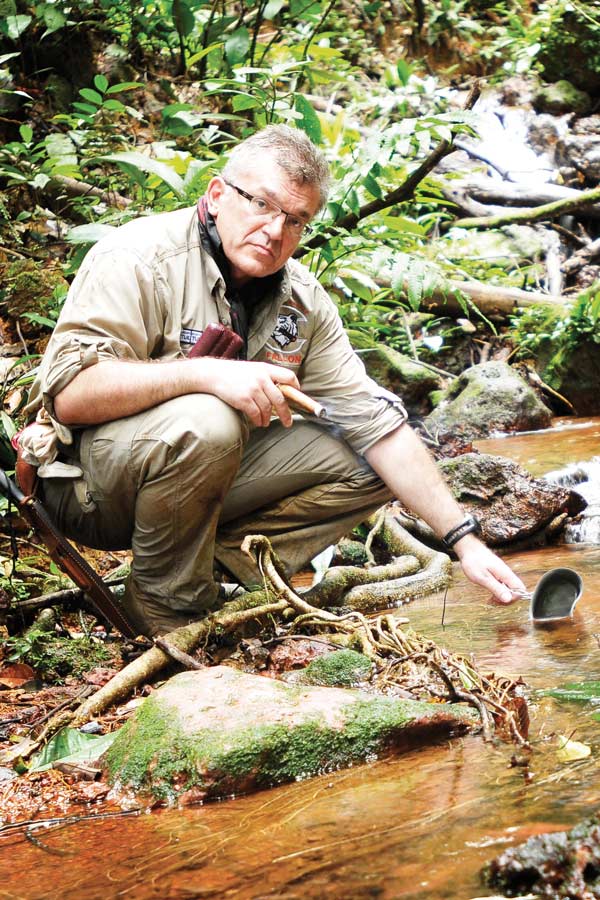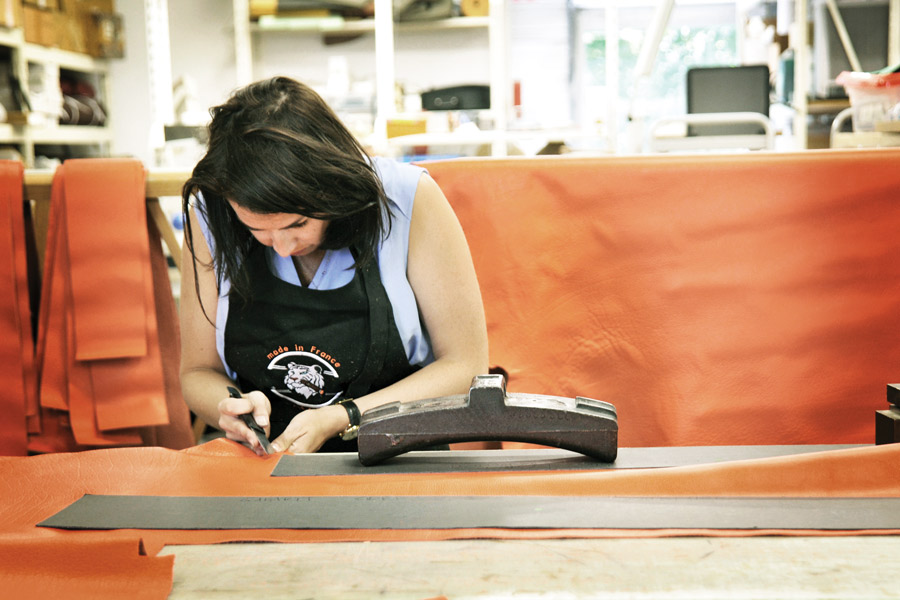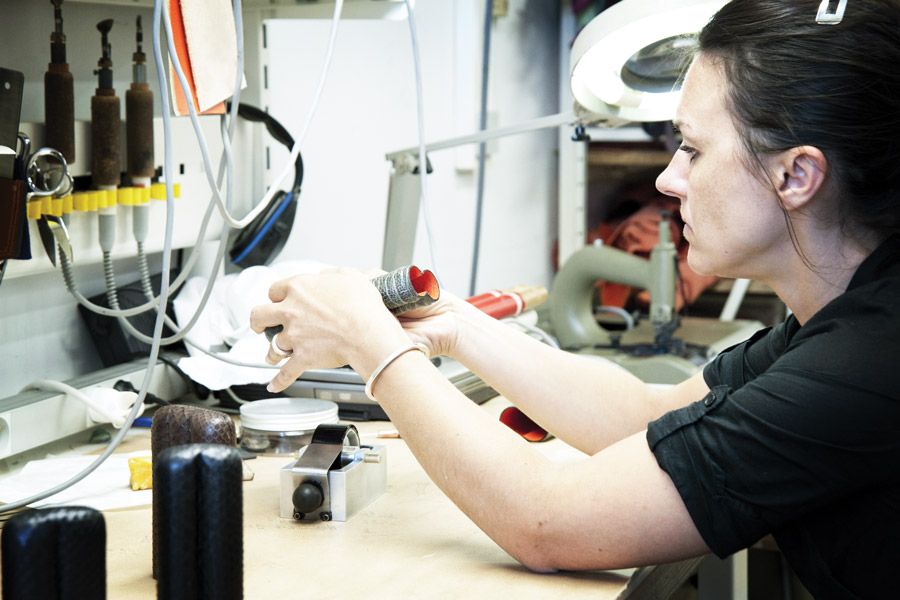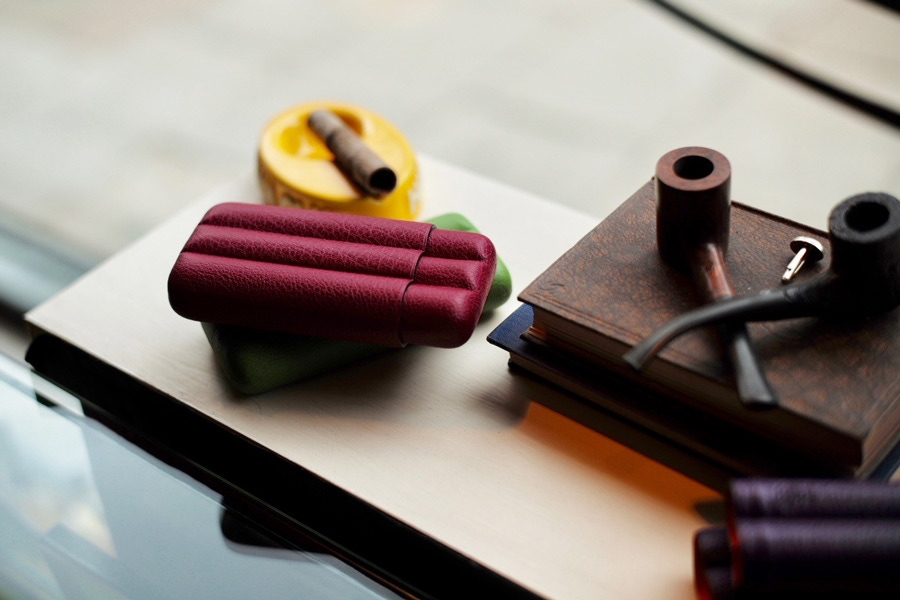 No matter how noble the materials from which they were made — and I myself possess one or two very handsome cigar sleeves made by Ducas of Paris during the eighties — they are not without their flaws. First, there is the question of protecting the cigar from being crushed, and then there is the matter of the condition in which they are kept. As soon as it is out of the humidor, a cigar begins to dry out. Ideally, a cigar should be springy to the touch and glossy to the eye, rather than crackling under the gentle pressure of thumb and forefinger, and exhibiting the matte, lustreless lifelessness of a leaf from a deciduous tree in late autumn. In order to protect the cigar and maintain it at its peak of humidor freshness, the most effective methods also happen to be the least attractive: aluminium or plastic tubes. As both a fanatical cigar smoker and a maître de maroquinerie who began his working life as an apprentice at Hermès, Patrick Fallon was perhaps the only man capable of knowing exactly what the discriminating cigar smoker needed, and then being able to make it. The genius of the Fallon portable humidor is that he has managed to unite functionality and aesthetics. It helps that he is an avid motorcyclist, as this gave him the idea to use a material similar to the carbon fibre from which protective clothing for competition riders is made. Although he does not want to give away the exact nature of it, it is one of those miracle materials of the modern age: light, practically indestructible, and with shape memory so that even if subjected to immense pressure, it returns to its original shape, which in this case is based upon the dimensions of the Cohiba Sublimes — the best cigar so far of the 21st century. Buffalo skin is used to line the inside, and a variety of skins — from buffalo to ostrich leg and shagreen to alligator — cover the outside. Such is the precision of the manufacture that the pocket humidor creates a virtual airlock when closed — there is even a slight pop once the top and bottom are pulled apart.
The performance is astonishing, and in practice they comfortably exceed the stated minimum of a week for a single cigar humidor and five days for multiple cigar sleeves. Although the skins might be rare and precious, they are treated in such a way as to be able to withstand everything from polar cold to African sun. And if you find that you have gone for a swim and inadvertently taken your Fallon with you, not only will the cigars remain untroubled by the excess moisture, the case itself, once dry, will show no signs of having been immersed in water. At the Fallon factory, I tested this by running one under a tap and shaking it dry. I also carried out an impromptu test in the field; a bottle of water was spilled over a particularly fetching purple ostrich-leg example and I thought that it would be marked forever, but the following morning, I was hard pushed to be able to tell that it had suffered any sort of accident, and the cigars, of course, remained in perfect condition. These are not so much portable humidors as miniature fortified citadels consecrated to the protection of your favourite tobacco products. Patrick Fallon has taken his eponymous humidors on safari, buried them under the snow inside the Arctic Circle with temperature and humidity measuring equipment, and taken them to the equatorial rainforests of the Amazon. And so, when the end of the world comes, I can at least be sure that my cigars will be correctly stored to accompany me on the journey into the next life … either that or there will be some very well-preserved cigars for the post-apocalyptic cockroaches to smoke.
With thanks to Davidoff of London for the location. Images shot on a Leica M by Justin Hast.