The Fife Arms - an emporium of art and eccentricity
On a recent photoshoot, The Rake travelled north to The Fife Arms in Braemar, Scotland, to discover an eccentric hotel brimming with art, romance, humour and heritage.
Frequent visitors to luxury hotels will, I think, concede that for all the polished niceties, the wonderful service, the modern decor and so on, they're not the sort of places you could imagine hanging your hat up in permanently. There are perhaps only a handful of hotels in the world, that upon arrival, feel like you've just stepped into a familiar residence that you could quite easily call your home. Such is the feeling invoked by the recently renovated Fife Arms in the small Highland town of Braemar in Scotland (Braemar, incidently is visited by the Queen each year when she likes to watch burly men tossing the caber among other feats of unbridled manliness). Tucked away among the folds of purple heather-strewn hillsides in the Cairngorms National Park, The Fife Arms is as unique and charming a hotel as you'll ever visit, in part because of the wonderful people who work there, but also because it has in no short time, developed a homely atmosphere that takes other hotels decades to develop, that's if they ever do. Hoteliers will know all too well that creating an atmosphere, a feeling, is a thankless task in the main, because it is precisely so difficult to define. Many a hotel has undergone an expensive facelift only to realise that looks can be deceiving, but The Fife Arms is thriving after a major surgery. First opened in 1856, after Queen Victoria's excursions to the area opened the floodgates for local tourism, the hotel gradually fell into disrepair, eventually morphing into the sort of cheap overnight convenience frequented by weary truck drivers. That all changed a couple of years ago when the art dealers Iwan and Manuela Wirth bought the property and enlisted the help of celebrated interior designer Russell Sage to completely reimagine the hotel as Queen Victoria might well have dreamt about, while also incorporating the Wirth's great passion for art (there are around 14,000 pieces of work spread about the hotel).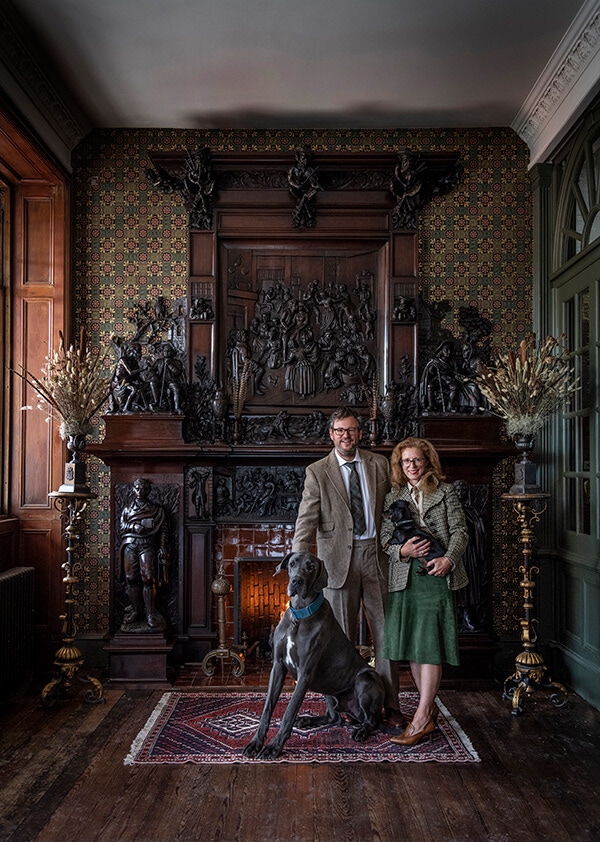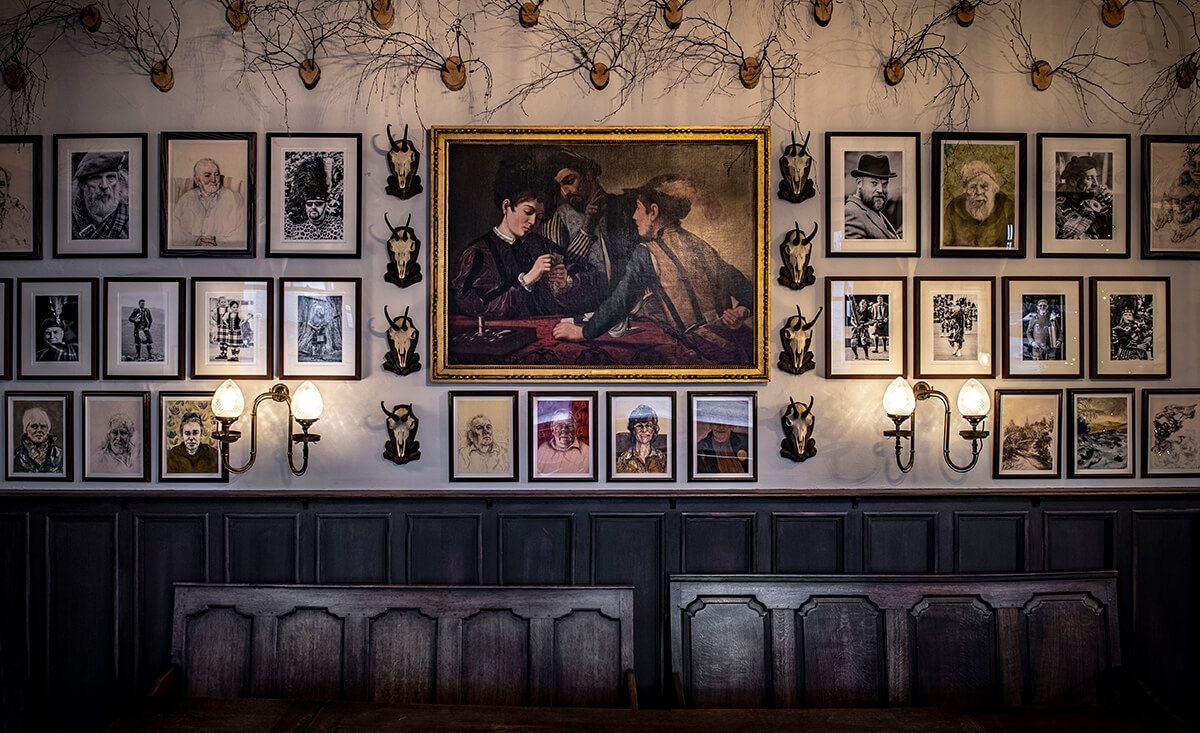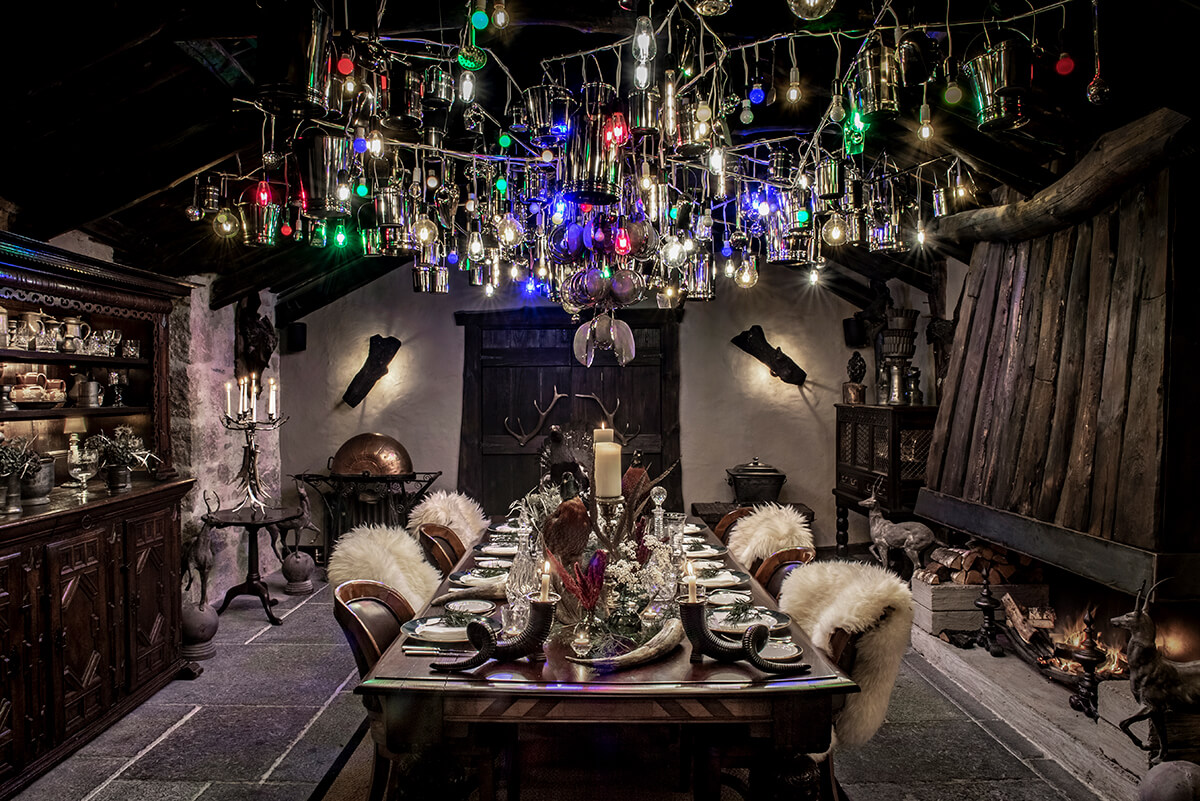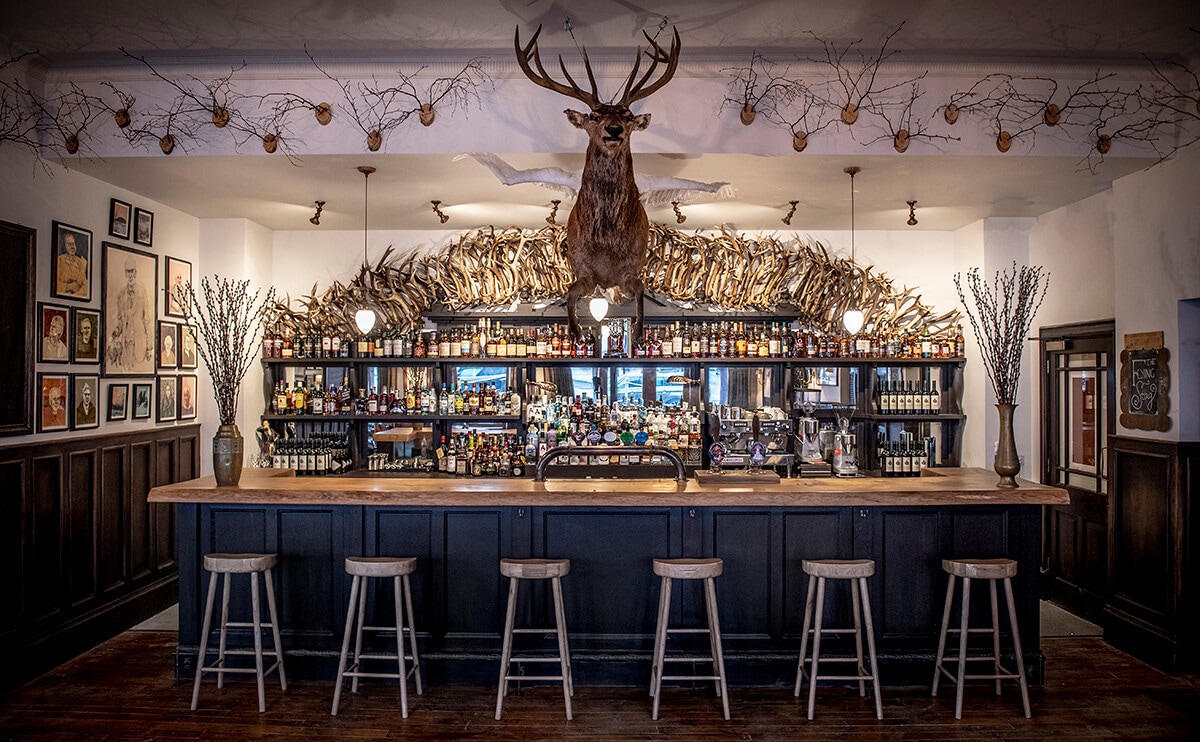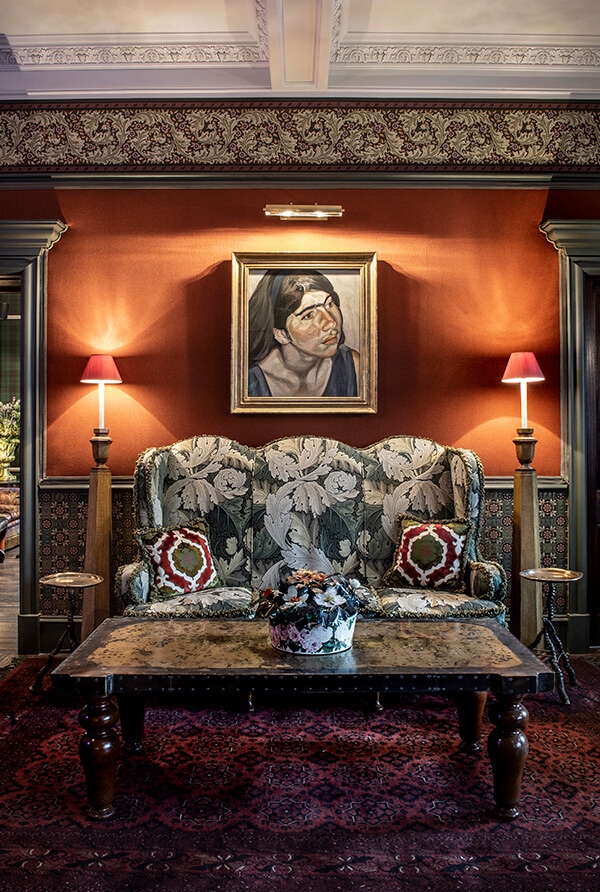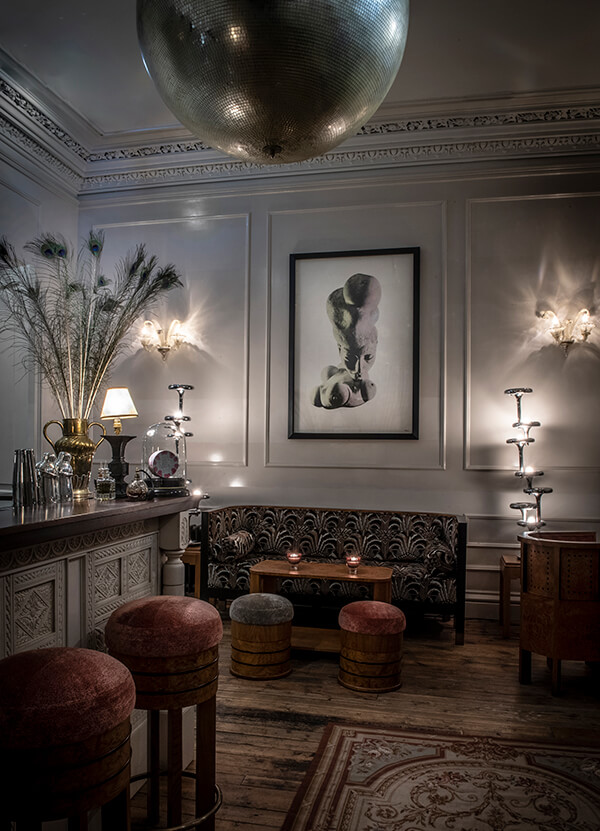 What the Wirths have achieved however, is less a gallery than a menagerie of antique curiosities nestled cheek by jowl with stunning works by some of the world's most celebrated artists. For one thing, when guests enter the hotel and turn to regard the vast sitting room to their right, they are immediately soothed by a Lucien Freud portrait just hanging above a floral print sofa in the lobby. Take a few steps to the right, beyond the self-tinkering Steinway by Mark Bradford, and one doesn't have to look too hard to see a similar situation in the drawing room, only on this occasion it's a Picasso filling the wall space. In dramatic contrast, the courtyard is home to a giant steel spider by Louise Bourgeois and if you crane your neck upwards in the drawing room you'll find the ceiling has been transformed into a kaleidoscopic mural by Chinese artist Zhang Enli. In fact everywhere you look there's a visual clue to a story that's flirting to be told. It's a heady but thoroughly intoxicating mixture of traditional Highland lore, contemporary art, gothic fantasy and romantic Victoriana (although 'romantic' isn't the word I'd use for the very lifelike wax statue of Queen Victoria that takes pride of place in the beautifully macabre library room), all set against a stunning showreel of florid wallpapers, rich tartans (the house tartan was designed by Deeside local Araminta Campbell) and colourful colonial patterns and prints. And that's just the public areas. The rooms and suites themselves are a whole other design fantasy, each one of the 46 named after a panoply of cultural icons and subjects from Queen Victoria herself to the German Emporer via Sharpe the Dog and the Rebel, a room dutifully decorated with vignettes of Victorian porn (and yes, that happened to be my room). Entering each one is like falling down a rabbit hole much like the one Alice came a cropper in, with each and every item in the room adding a new chapter to the story.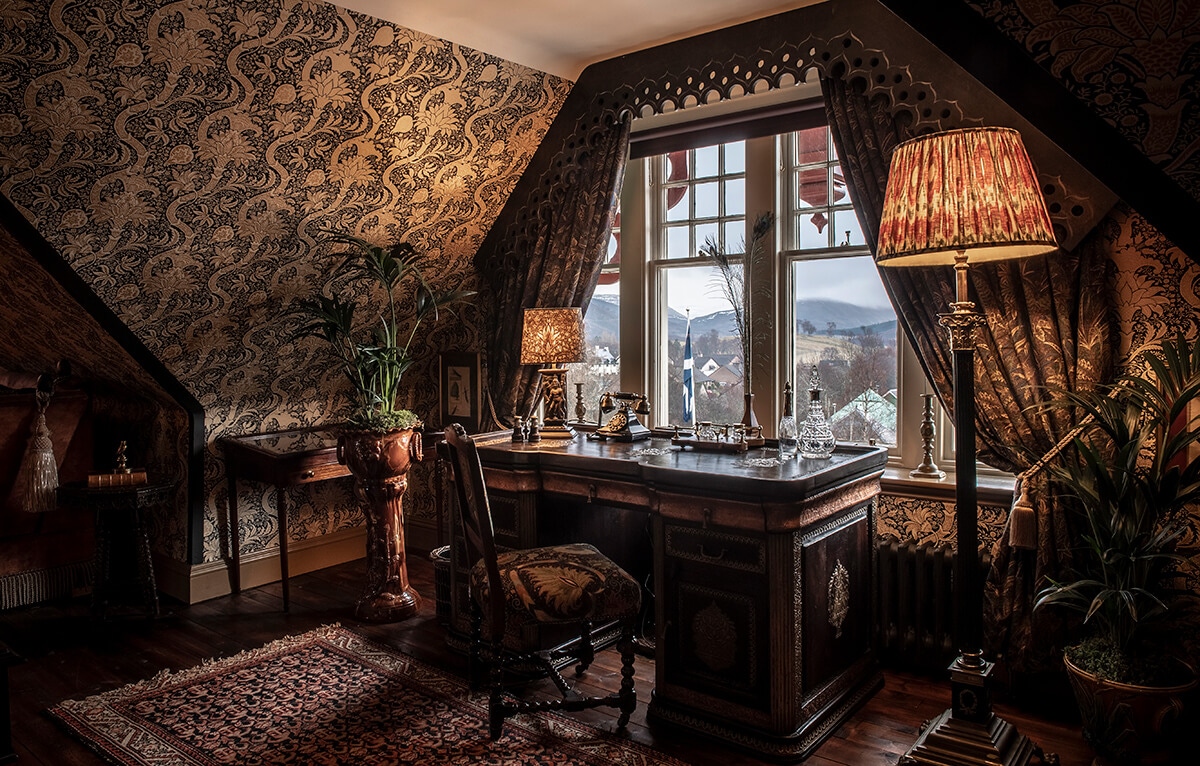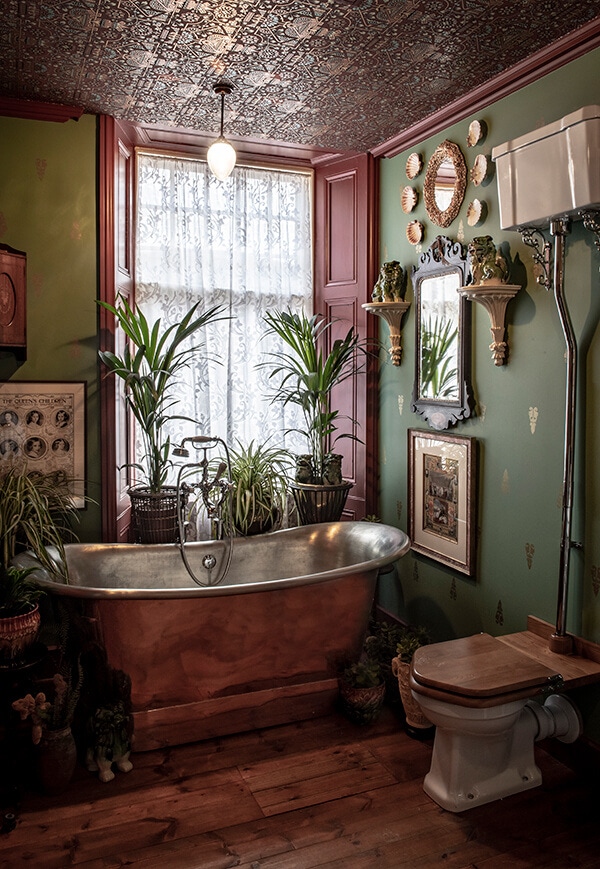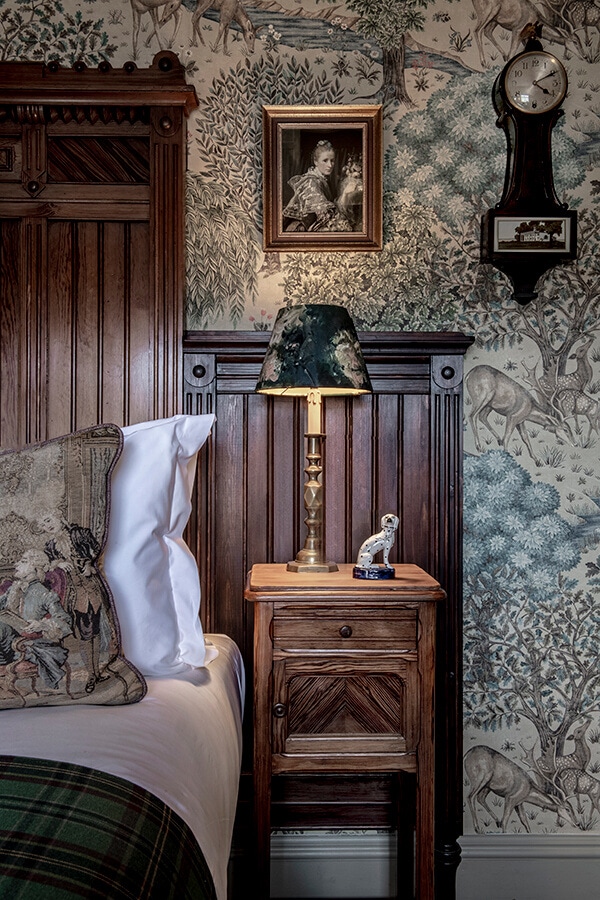 If you can bear to remove yourself from the glorious hearths and spitting log fires in each of the public rooms, you'll want to head in the direction of The Flying Stag, the pub that is attached to the hotel. Well, I say attached - it's very much a part of the hotel, just a few steps away from the lobby and is a hub for locals, walkers and guests alike, with some fantastic local beers and ales on tap, no small amount of wee drams of Scotland's finest, and an exceptional food menu featuring all the classics. For something a little more refined, drinkers would be well-advised to head to Elsa's Bar, inspired by fashion designer Elsa Schiaparelli's signature style, love of shocking pink and "bon mots". Where food is concerned, head chef Marcus Sherry has created a sumptuous but not pretentious menu based upon the art of wood fire cooking (anyone who has ever attempted to cook anything over an open wood fire will attest to the skill required to not incinerate your supper). Hosted in the Clunie Dining Room, the interior of which has been transformed by Argentinian artist, Guillermo Kuitca into a Braque-esque cubistoid mural, on the menu you'll find a host of mouthwatering local dishes including loin of venison, birch-seared salmon, and pot-roast monkfish. The Wirths have succeeded in creating something truly unique in The Fife Arms. It's a gothic treasure, Victorian eulogy and contemporary art installation all wrapped up in a very Scottish sensibility, bristling with humour, heritage and intrigue, with something to pique your curiosity wherever you rest your gaze. One feels that the collector passion of the Wirths will inevitably lead The Fife Arms to become a palimpsest of ever evolving curiosities as time drifts by. That it is situated in one of the most stunning natural environments in all of the United Kingdom is just another cherry on this perfectly risen cake.
To learn more about The Fife Arms and to make a booking, visit thefifearms.com.