Seven Rakish Formula One drivers
F1 is back this weekend in Bahrain. Old battles will simmer again, while new ones will spruce up. But it's nothing new in F1, the sport is famous for its charismatic and competitive drivers, and when it dovetails with the verve and glamour that the crowds bring, you get a truly blazing atmosphere.
The high-octane world of F1 is a rondure of risk, danger and skill. It magnetises a likeminded, thrill-seeking audience who relish in the glitz and glamour that is a derivative of the consequence of the sports wide-ranging lucrative appeal. Picturesque racetracks, fast luxury sports cars, generous sponsors and royalty involvement are just a few of the sports ingredients that manifests hedonism, splendour and indulgence. Now commercialised on a stratospheric scale, the top tier of the single-seat sport has always been synonymous with style, particularly through the audacious and charismatic drivers who perform the unthinkable on and off the track. It is why the crème-de-la-crème of the stylish elite, from Hollywood, royalty, politicians and corporators want to join in for the ride. Controversy is still simmering after Max Verstappen passed Lewis Hamilton to decide last year's F1 title on the last lap in Abu Dhabi. With what feels like a short turnaround – the first race of 2022 kicks off in Bahrain this weekend. To make matters more interesting after the Abu Dhabi fall out, there has been a radical overhaul in rules and regulations surrounding the cars. And British-Belgian driver Lando Norris believes he is ready to go toe-to-toe with Hamilton and Verstappen at the top of F1, starting the dethronement this weekend at the Bahrain Grand Prix.
Sir Lewis Hamilton
A former cover star of
The Rake
, Hamilton delved into his pathological fearlessness to writer Nick Scott. "I'd definitely say, as well as in the racing space, that's generally been my character my whole life. I skydive, I'm super adventurous, and of course my whole life has been taking risks. When it comes to being in the car, fear has never been an issue for me. I'd like to think that's a good trait in me. With over 100 race wins, more than Michael Schumacher it would be hard to argue this trait hasn't served him well. In a class of his own in terms of racing statistics, it is outside of the sport he is equally revered. So prominent has he become through his environmental and social activism, and exploits in music and fashion, Hamilton was listed in the 2020 issue of
Time
as one of the 100 most influential people globally, and knighted in the 2021 New Years Honours.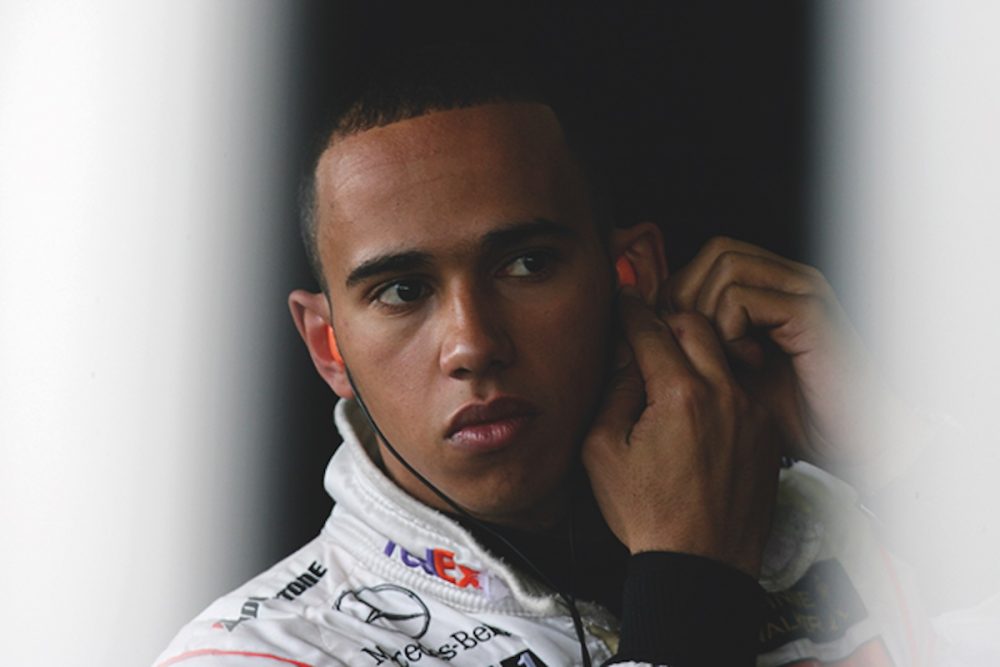 Mario Andretti
Italian-born Andretti, was named US driver of the year in three different decades (1967, 1978 and 1984) and was crowned F1 champion in 1978, in the iconic Lotus 79. He personified the American Dream and demonstrated incredible longevity in one of the most dangerous eras in motor racing, across a number of classes. This heroic career, his heart-on-sleeve attitude and his handsome, clean-shaven face – bar one sideburned period in the 1970s – made him hugely popular.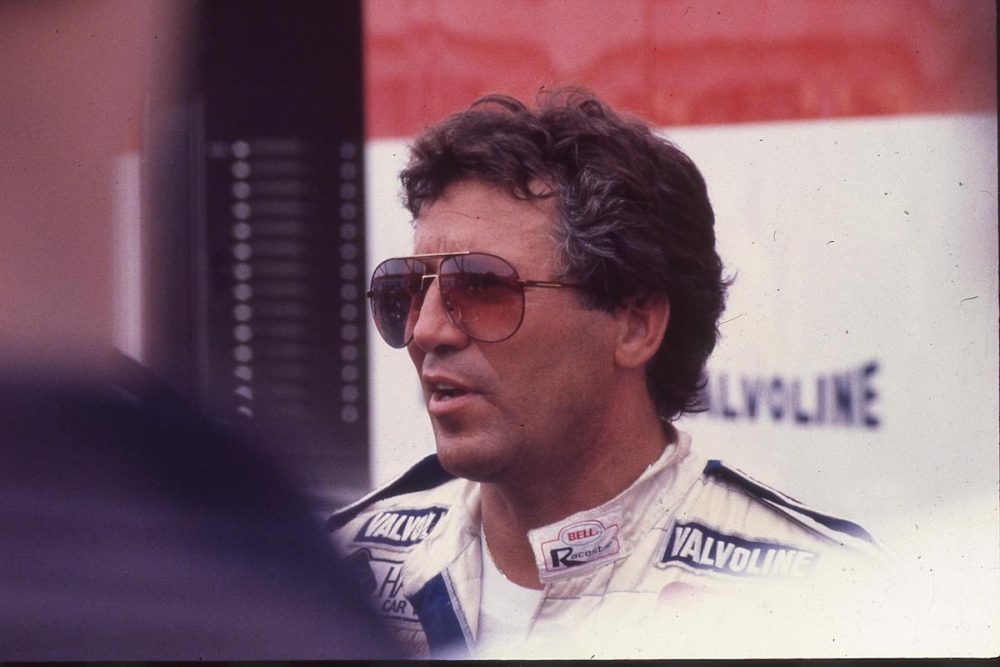 Sir Jackie Stewart
A beacon of patriotic emotion with a unique style which was full of flair, Sir Jackie Stewart was a three-time F1 world champion (1969,1971 and 1973) and arguably the greatest British racing driver ever. Nicknamed 'The Flying Scot', he has passed his golden anniversary as a Rolex Ambassador in which his characteristic traits of: sophistication, style, performance and long-lasting legacy perfectly embodies the brand. Known for sporting tartan flat-caps and helmets, he was also regularly seen strolling along Monaco's harbour in a pair of flat-fronted trousers with wide flares and his chromed plastic brown tinted 'Elvis' style sunglasses.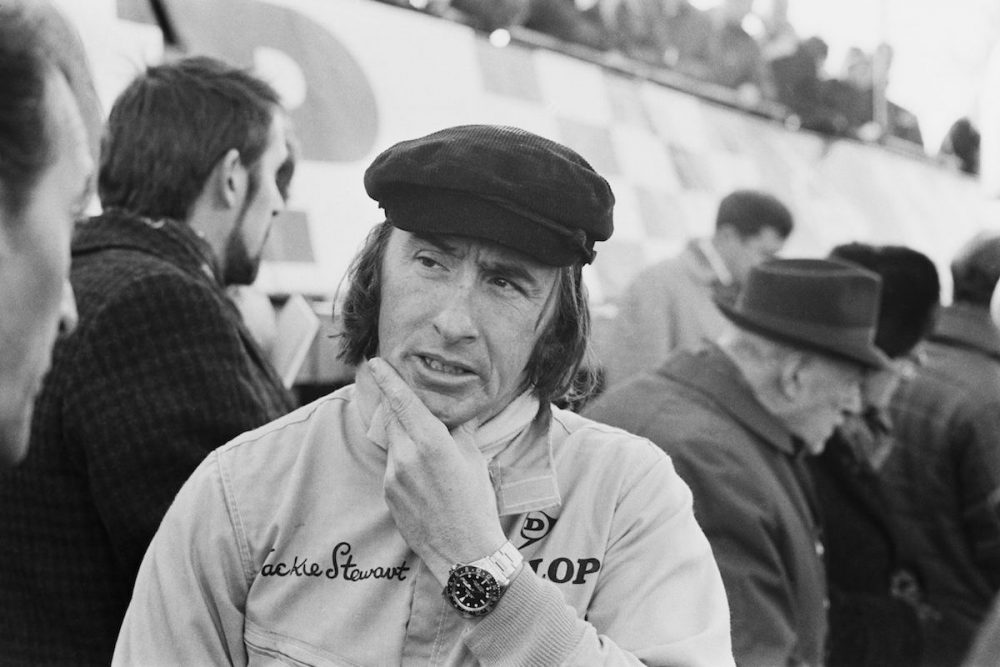 Reine Wisell
Racing in the same era as Sir Jackie Stewart, 'The Sideburn Swede' is a largely forgotten figure in the F1 scene if you're not an avid follower. He was not as successful as the other drivers on this list, but his stripling Swedish blonde complexion accompanied by his shark-tooth like sideburns and cheeky charisma catapulted him into the environs of sport's most good-looking participants.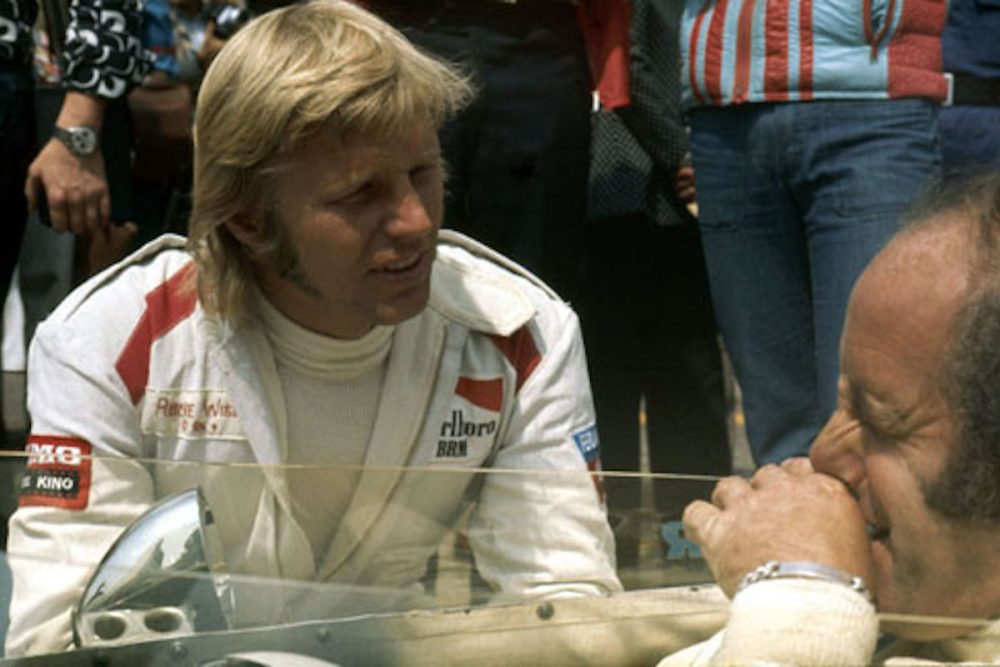 Juan Manuel Fangio
Known simply as "The Maestro," the shy Argentine stood for decades as the only man to have won more than three F1 World Championships and set a standard of Grand Prix excellence that most believed could never be matched. While he drove in an era of different cars and values, Fangio's sheer talent dominated F1 racing without regard to the technical qualities of his rides. A stylish man, the dangers of the sport followed Fangio; even getting caught up in political motives. In 1958, two gunmen of Fidel Castro's 26
th
July of July Movement entered the Hotel Lincoln in Havana and kidnapped Fangio. He was later released.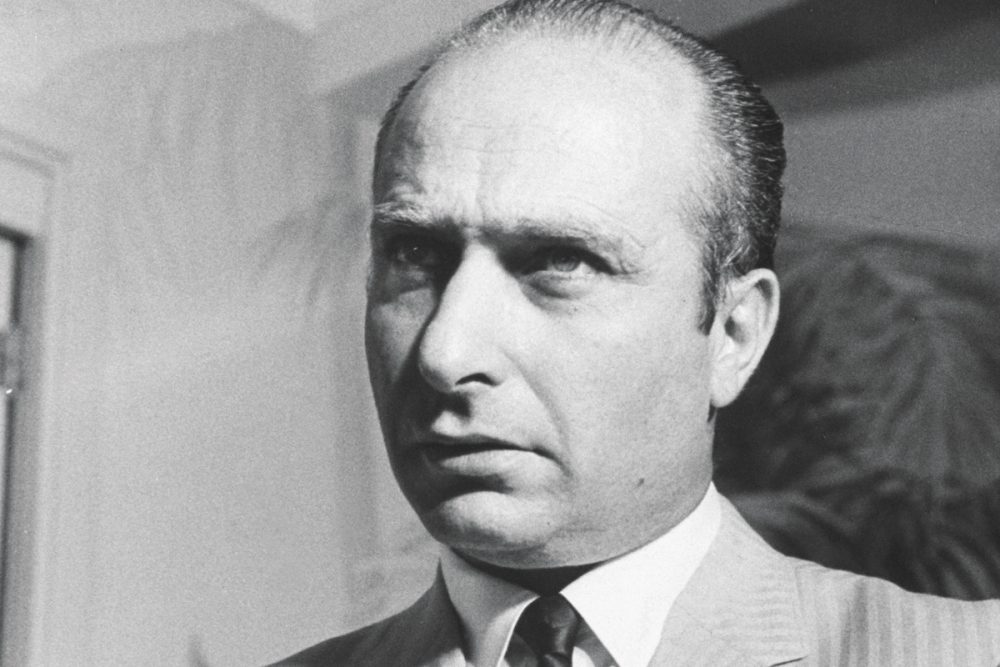 James Hunt
The most notorious F1 playboy of them all. The handsome, cigarette-smoking 1976 champion with flowing blond locks had the words "sex, breakfast of champions" sewn on to his race overalls. Addicted to adrenaline, he was one of those sportsmen whose appetite for risk, success and excess outweighed most other contemporaries, helping his stock rise through the ranks of motorsport with undeniable flamboyance.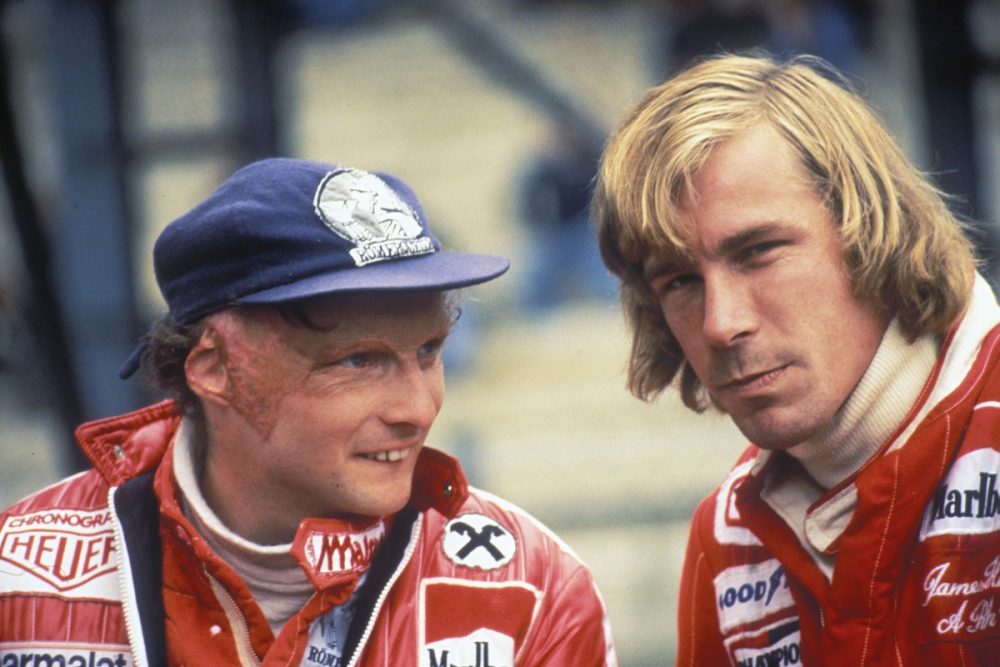 Ayrton Senna
Much was always made of Senna's occasional references to his religious beliefs, and a perceived aura of spirituality certainly marked him out from the general run of grand prix drivers. The Brazilian was ferociously competitive, but when photographed pulling on his helmet over his flameproof balaclava, this ethereal persona erased any signs of his killer instinct actions on the track.