Five significant impressions that manifested at Pitti Uomo 101
Pitti Uomo was again staged in testing circumstances, but it didn't deter style mavens and a host of artisanal brands from showcasing their love and expertise of menswear in Fortezza da Basso. Footfall was down, but the word on the ground was that there was an affable spirit hovering around Florence, with some timeless-yet-inventive looks to go with it.
As the last of the trade stands dissemble within the walls of Firenze's Fortezza da Basso – only a few stylish stragglers (Negroni in hand) remain in town, which is most certainly a sign that the hangover of the biannual trade show Pitti Uomo has begun. Faced with the challenges of Omicron, Brunello Cucinelli were a household withdrawal, whilst Caruso cancelled its public 'jazz soirée' performance. But considering other European shows have been postponed, organisers yet again must be given tremendous credit for staging a show full of energy and passion. As expected footfall was down a little, but there was major encouragement voiced by Isabel Ettedgui, owner of Connolly who told Drapers: "We have spoken mostly to international buyers from Mexico to Kuwait, Hong Kong and Japan." Despite some of the Pitti stalwarts (photographers and style savants) experiencing unfortunate luggage mishaps on arrival, judging by the calibre of timeless style you'd never know. Clear blue skies throughout the three days ensured outfits remained unhindered, whilst it also authorized eyewear to become the cynosure of all eyes for nearly every attendee. And it played a part in some mild old humour which took place in the birthplace of the Renaissance. Wearing dark overcoats and dark sunglasses Maximilian Mogg and friends staged a Reservoir Dogs scene, renamed Reservoir Frogs. It was welcome entertainment to compensate for the fewer evening soirées, usually hosted by brands. However, courtesy of WOLF X PlazaUomo their event in the American Bar of the Grand Hotel Baglioni lured in menswear icons to knock back stiff drinks and gabble away as if to make up for lost time.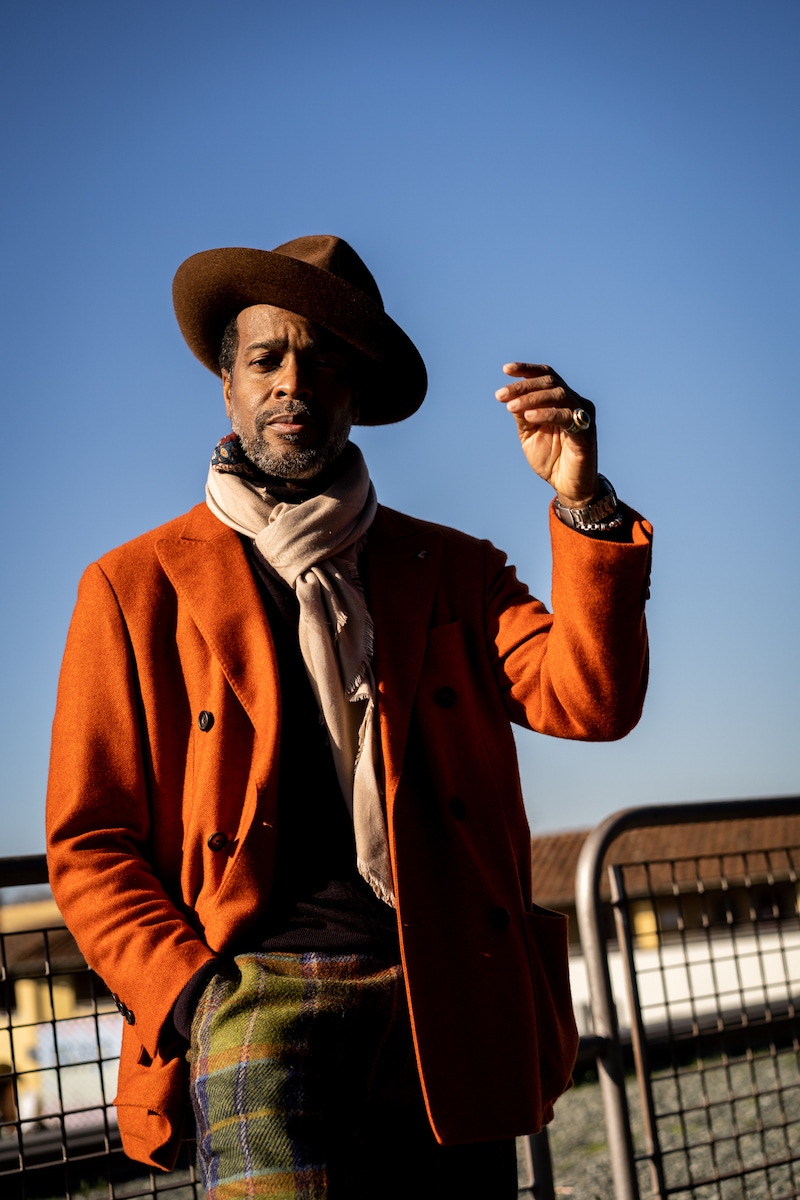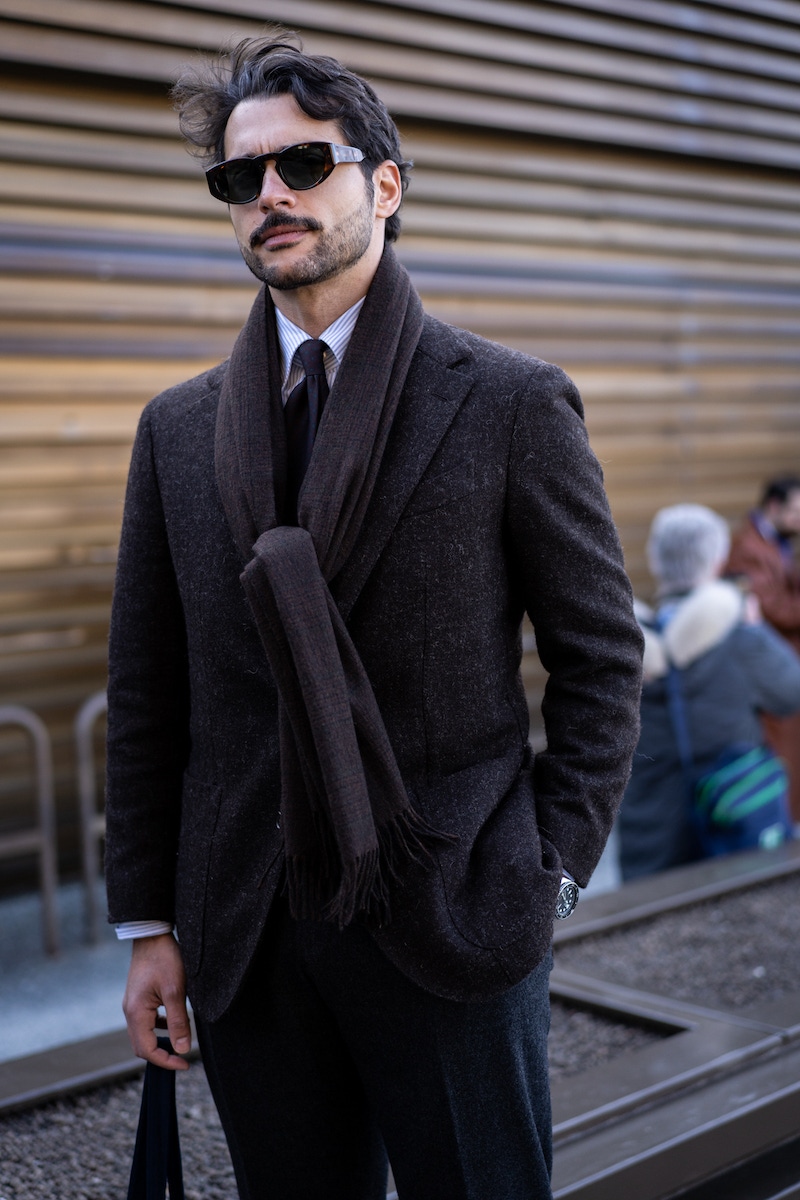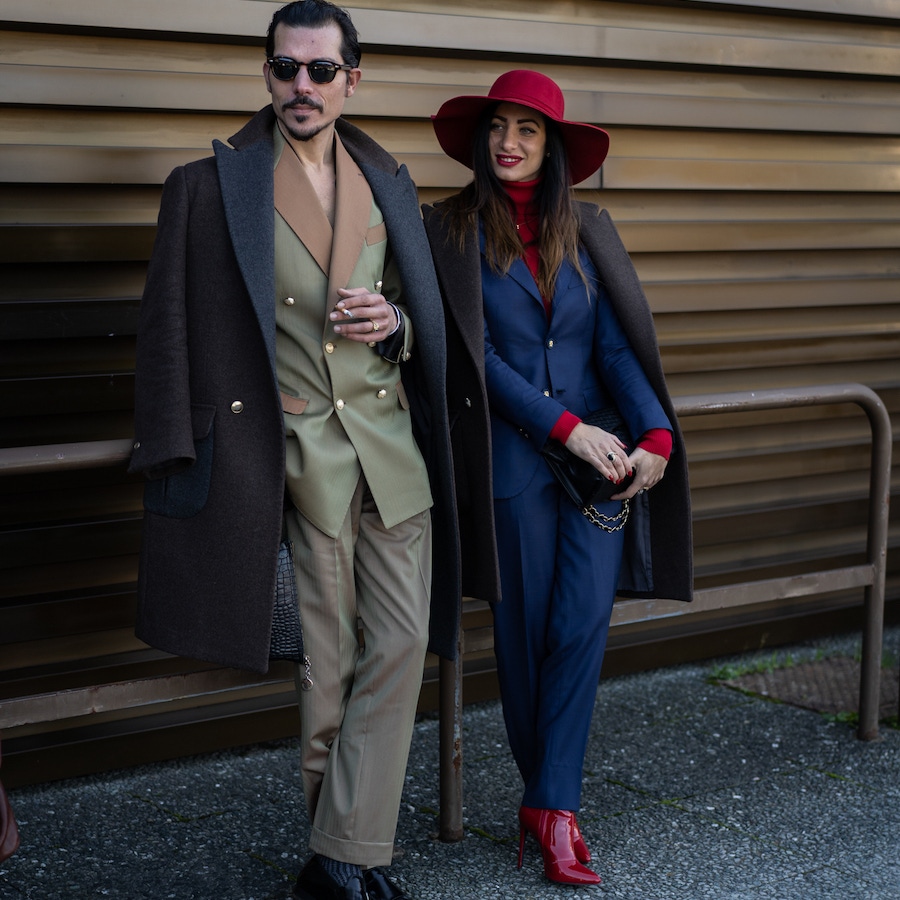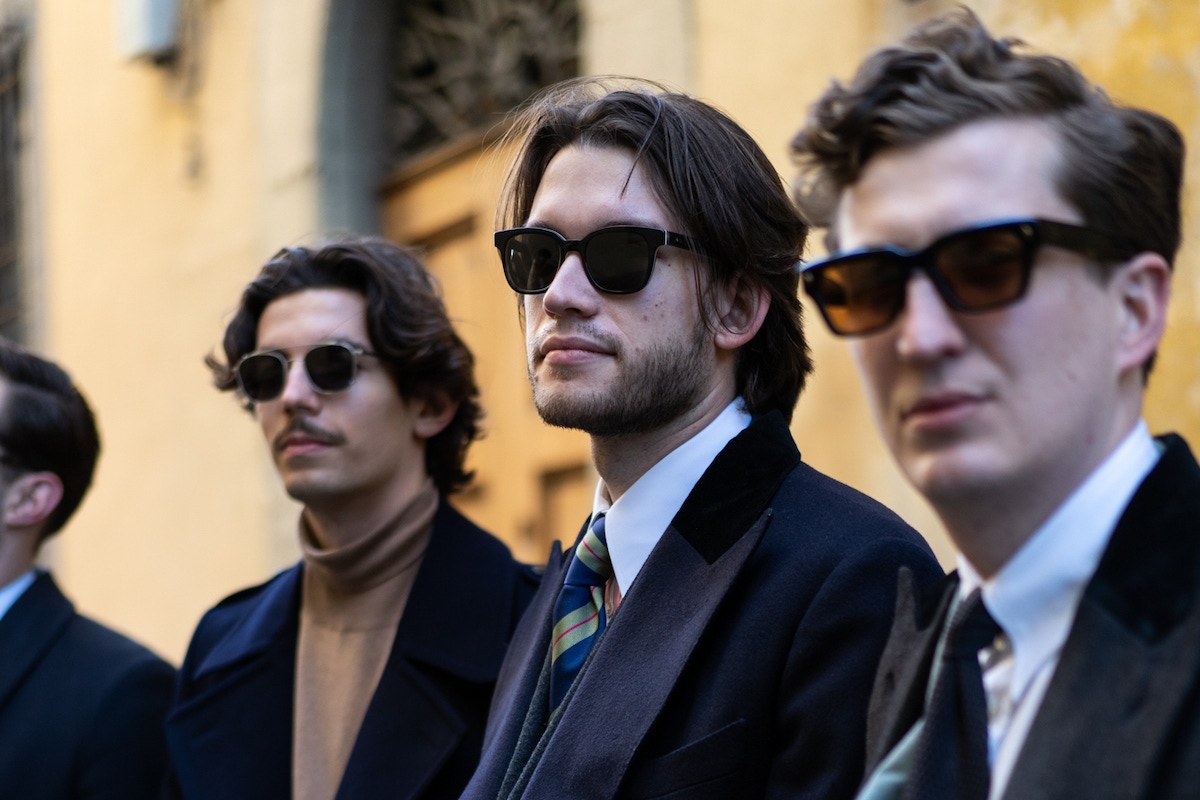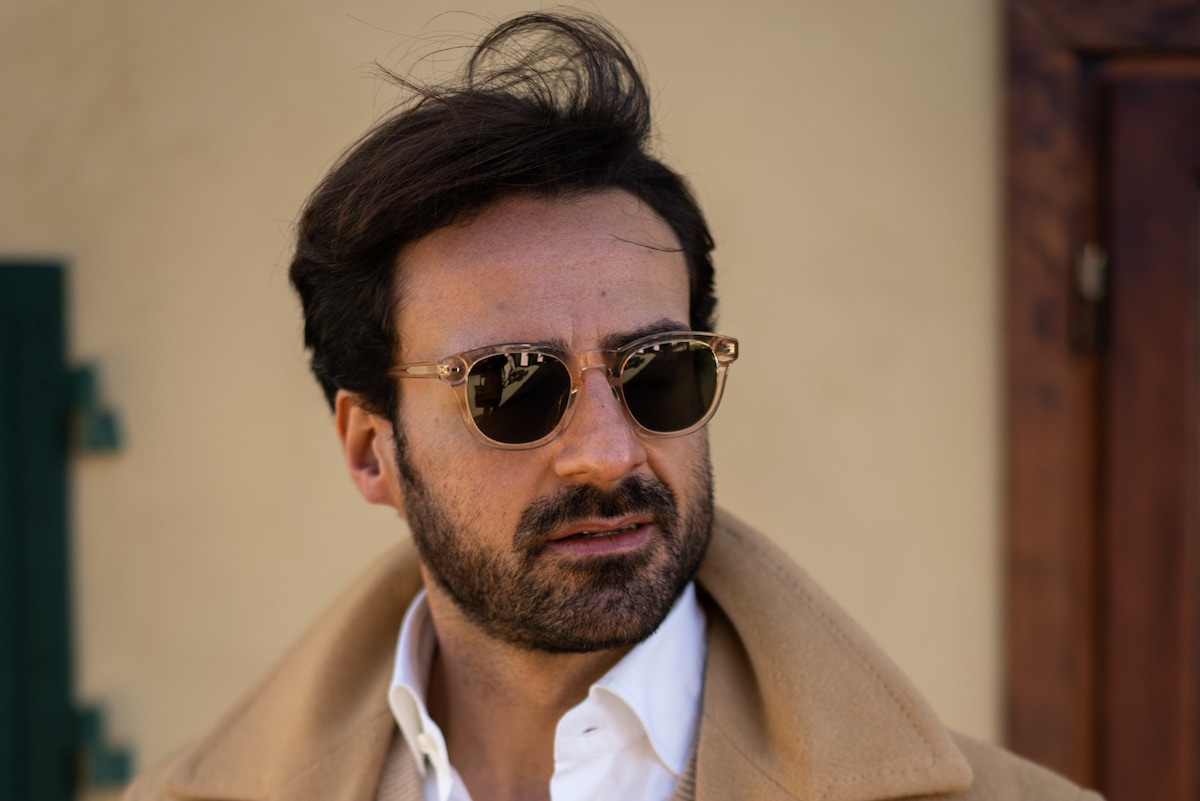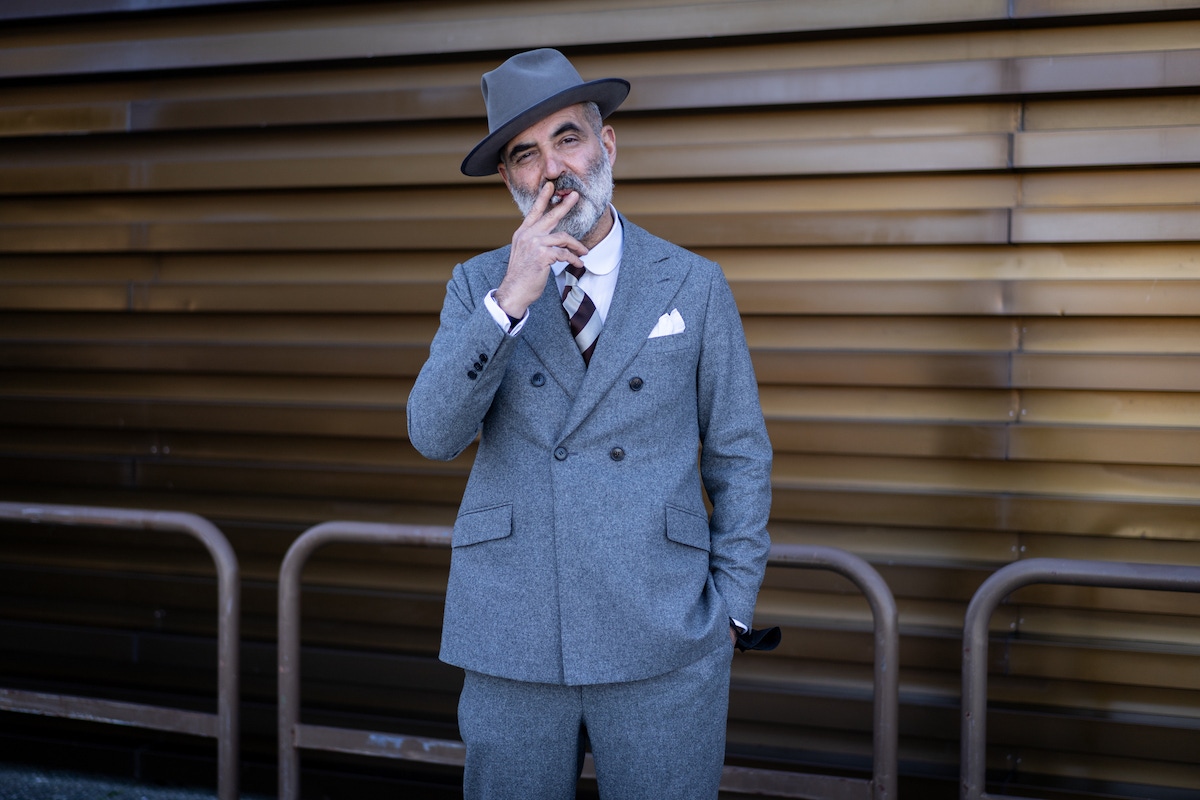 Waistcoats
For sure, taking a suit from a two-piece to a three-piece adds gravitas, but the role of the waistcoat has become less formal, and even more open to stylistic interpretation. Don't worry, we didn't see people wearing one without a jacket, but we witnessed some excellent examples of how it can not only be a neat insulation tool in frosty Florence, but can provide great balance to the colour and texture of an outfit.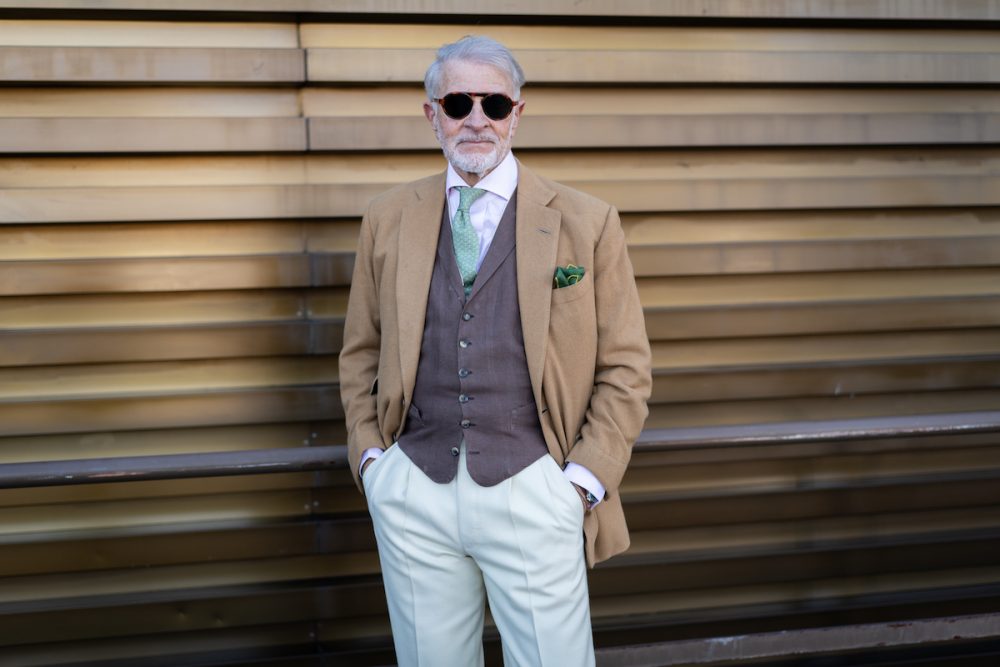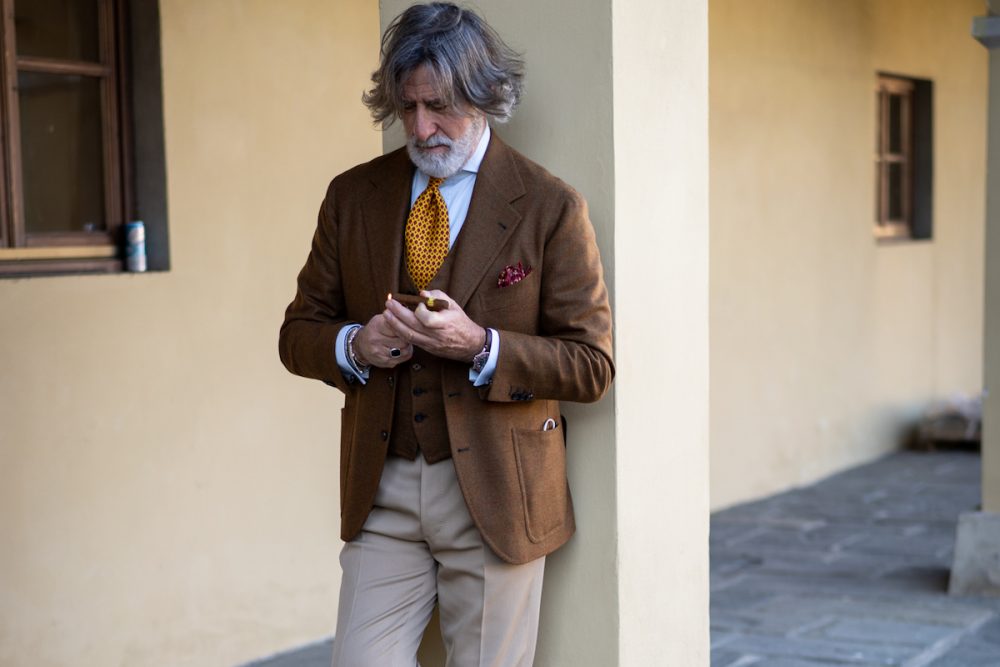 Briefcases
This was a welcome sight. Although many of the style mavens were not heading to the defunct Medici Bank, they turned to the old-fashioned briefcase to ferry some of their more essential belongings around with them.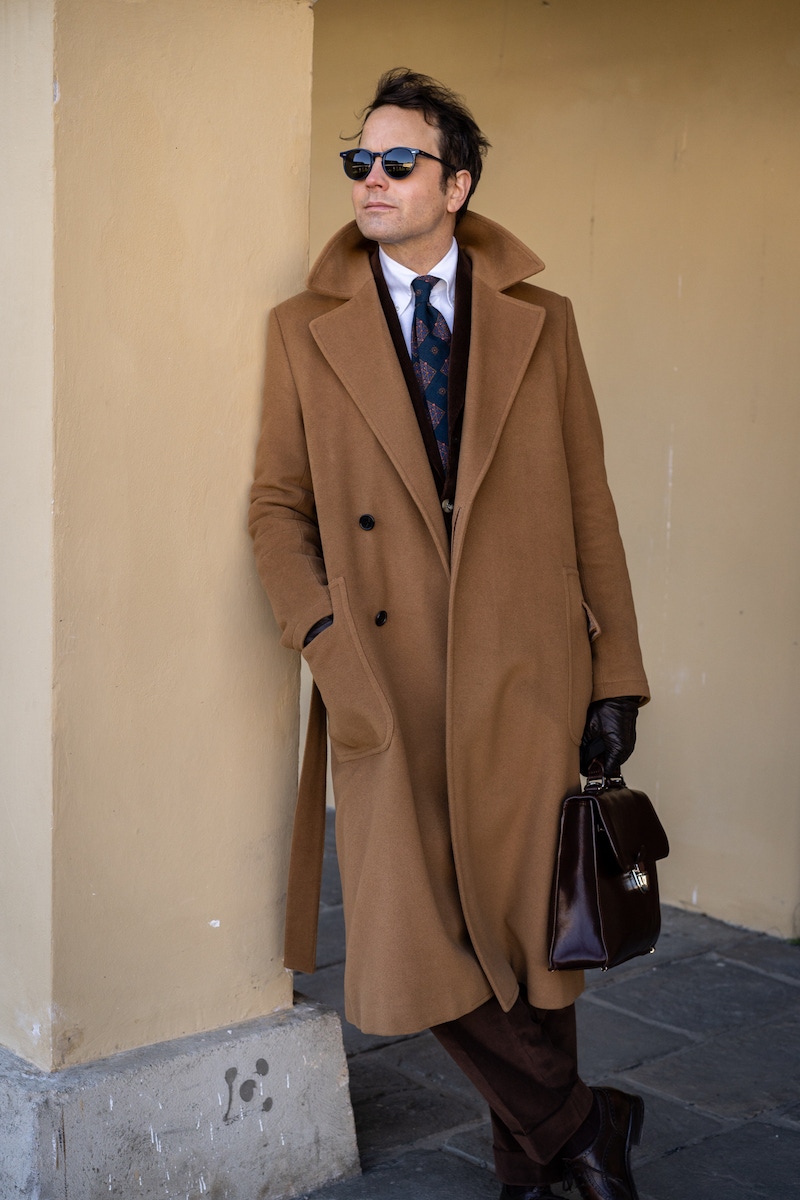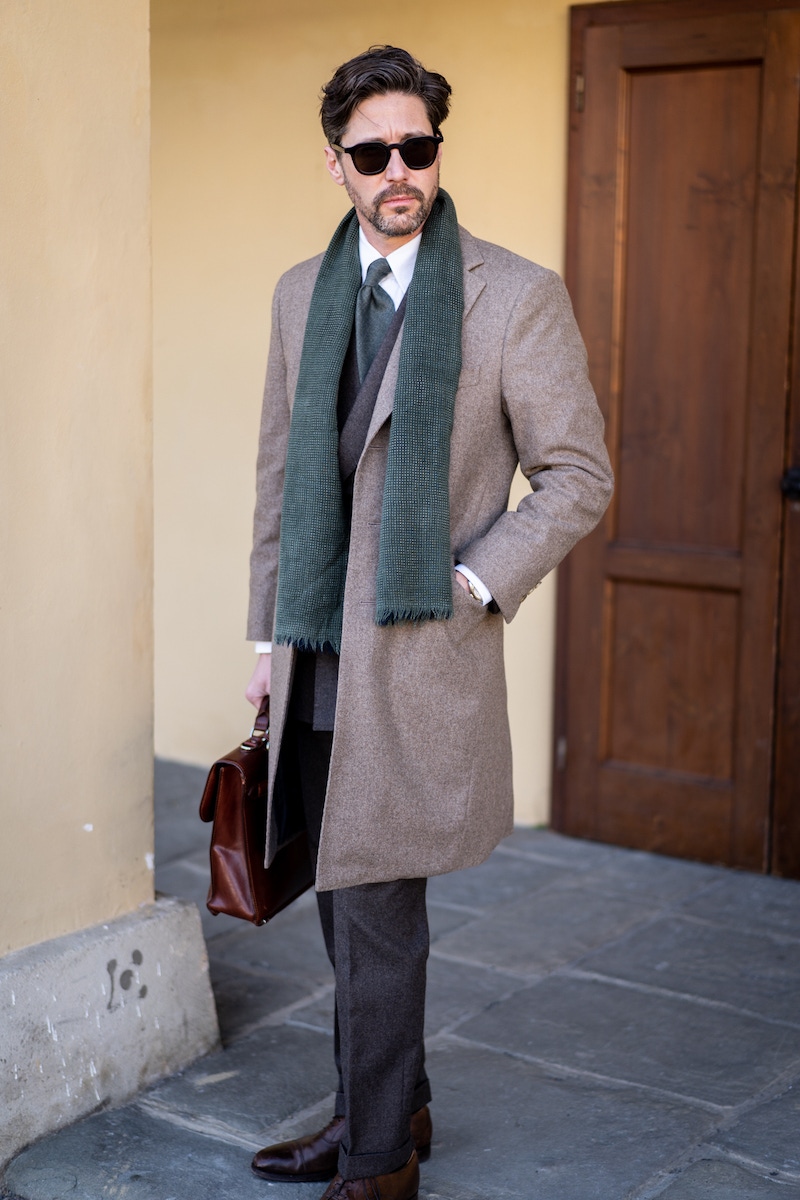 Red tinted sunglasses
Yellow tinted sunglasses suited Hunter S. Thompson and blue tinted sunglasses reflected the character of Steve McQueen, but Pitti this year confirmed that red tinted sunglasses not only fuse with tailoring but portray a healthy soupçon of sophistication and loucheness. Jack Nicholson and Nick Ashley have been observing behind red tinted for years, but it's good to see it embraced more fervently.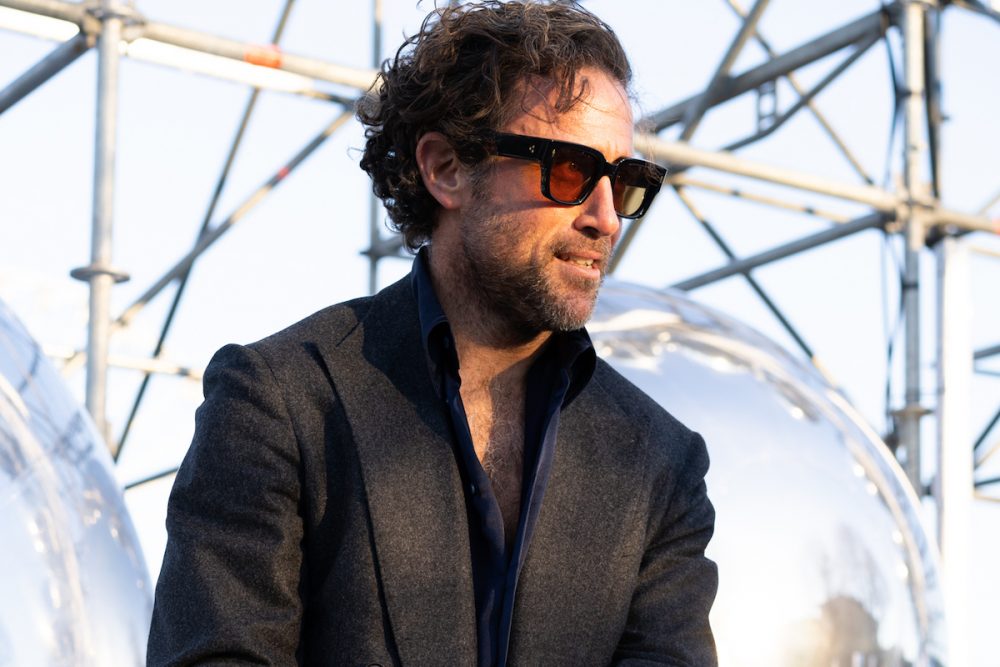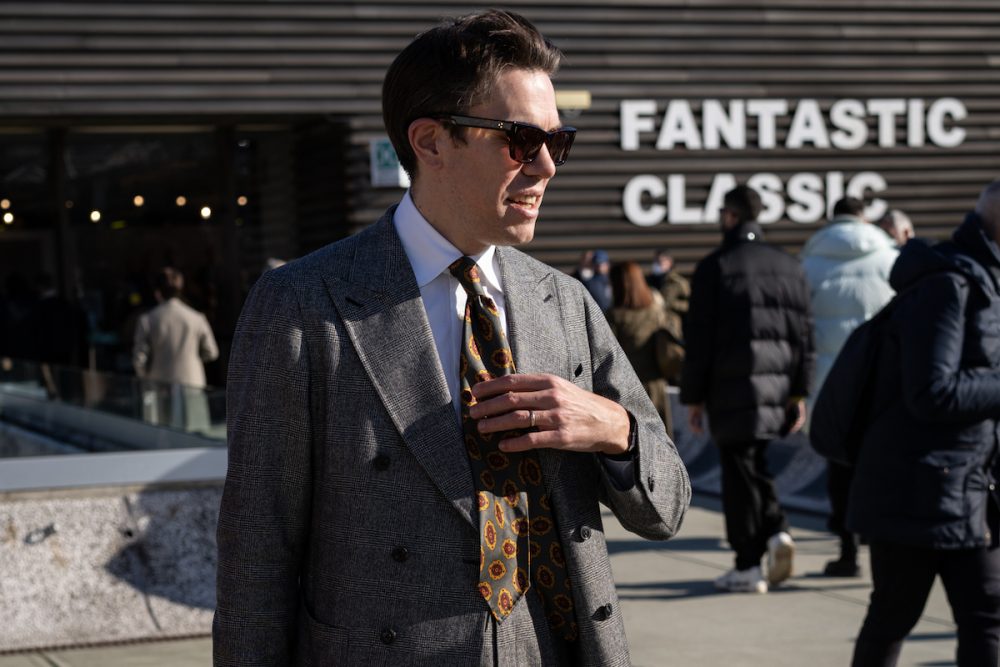 The '70s look never fades
There's a reason the 1970s continues to be one of the most stylish decades of all time as brands are still heavily influenced by the era. Under creative director Alessandro Michele, Gucci have been exploring the '70s with real pizzazz and panache. And at Pitti, nonchalantly wandering the walkways of Florence were a couple of gentleman showing the way to authentically dress in the '70s style.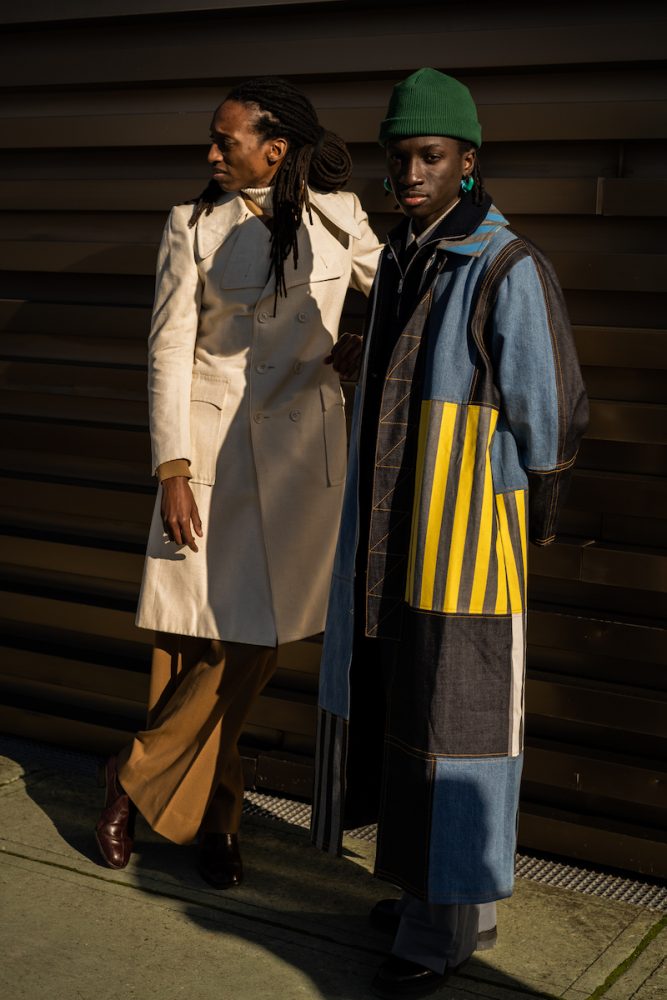 Women steal the show
Pitti is the world's most renowned menswear event. At every turn there were well-dressed dandies yet despite the number being stacked against them, the women stole the show in the style stakes this year, teaching the infamous 'Pitti peacocks' a thing or two about true style and elegance.