McLaren and Richard Mille: Forging the Future
Richard Mille and the supercar maker McLaren have both laid bold new tracks with the use of ultra-light, ultra-strong materials.
I shit you not. At 100mph the GTR version of the McLaren F1 – the 25-year-old game-changing sports car designed by iconoclast Gordon Murray – generates so much downforce that it could drive upside down across your ceiling. It is also incredibly light, due to McLaren's pioneering use of carbon fibre, and has a race-ready central driving seat and a naturally aspirated BMW V12 nestled in an engine-bay lined with gold foil to help expel heat. All of this enabled the street-legal version to clock 240.1mph, the highest speed ever recorded for a production car in the 1990s. A fleet of racing F1s entered the 1995 Le Mans 24 Hours and set an incredible record on the car's debut, with the McLarens claiming 1st, 3rd, 4th, 5th and 13th places. So, it takes a hell of a lot to impress Ray Bellm, the racing driver who convinced Gordon Murray and McLaren boss Ron Dennis to create the competition GTR version of the F1. Yet he is absolutely mesmerised by the Richard Mille watch, specifically the McLaren RM-50-03, the lightest tourbillon split-second chronograph. He gasps audibly after being told its near million-dollar price tag. Ditto Simon Kidston – impresario in chief of the vintage car world and nephew of Bentley Boy Glen Kidston – as he peers into the inner workings of the mechanical marvel. I explain that like Murray, Richard Mille was pioneering in the use of carbon fibre, becoming the first person to use the material in high watchmaking. And although it has now become commonplace to use carbon fibre for watch cases, Mille actually started by using it for the base plate – the chassis onto which all parts of the movement are attached. He did it because he wanted to make his watches as light as possible. The titanium RM 006, which was made for F1 driver Felipe Massa, featured a base plate in carbon sourced from the same supplier as the Airbus brakes. When I add that Mille knew from his experience in motor racing that carbon was supremely strong, incredibly light and did not react to thermal variation, Bellm nods his head appreciatively. Then, as he is unstrapping the watch's Velcro bracelet, unused to its almost surreal lightness it suddenly slips off his wrist. For a moment we all watch in apparent slow motion as a million dollars of tourbillon split-second chronograph with barrel-torque and power-reserve indicators goes tumbling like Icarus. Each mouth is frozen in a rictus of horror as we see the watch spinning like a downed fighter jet, before bouncing off the floor once, then twice.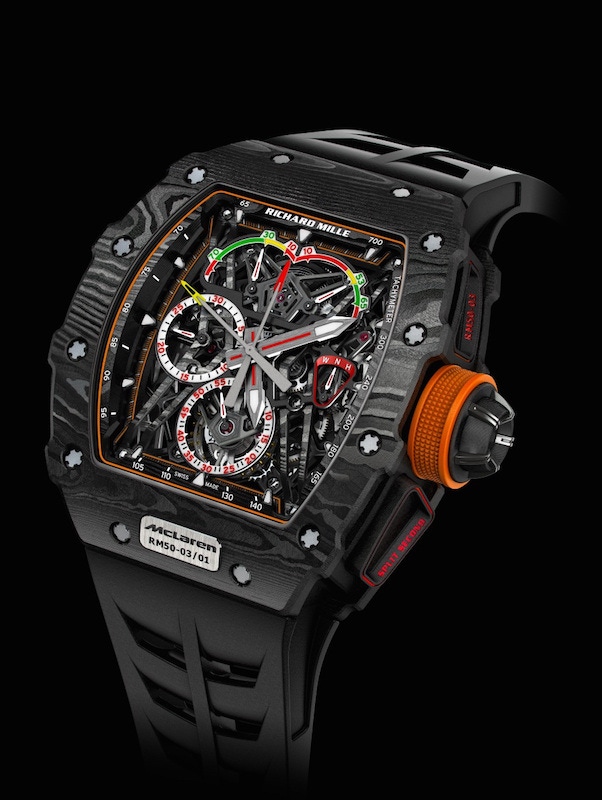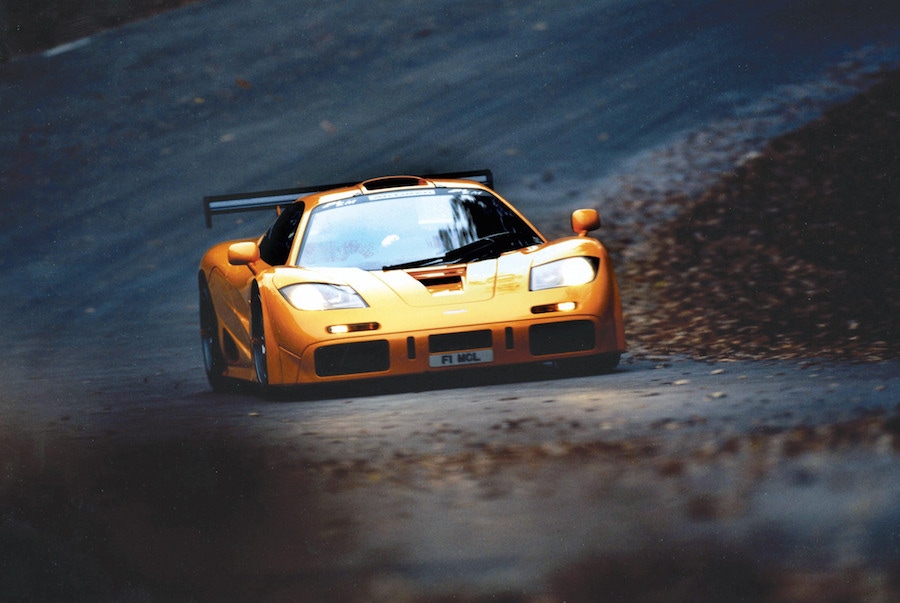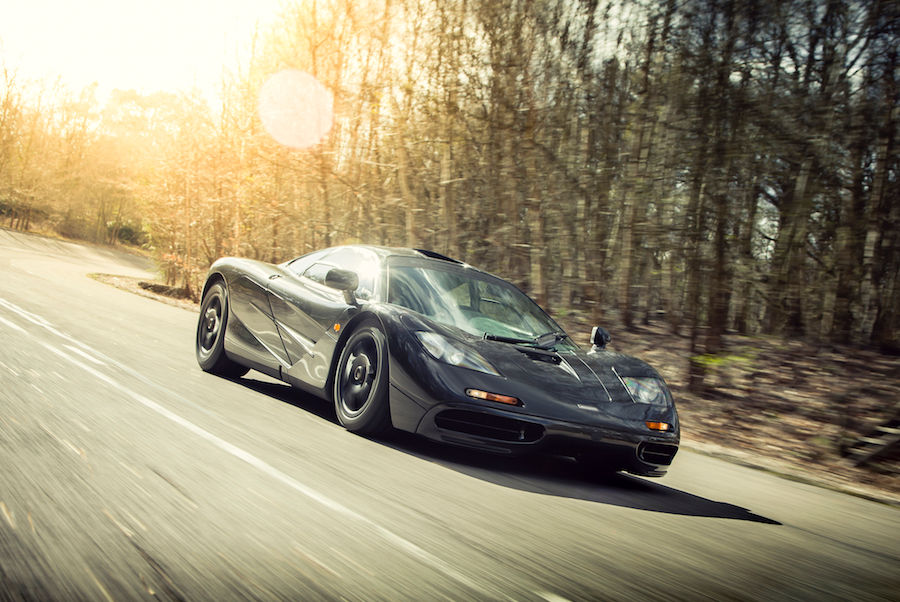 Everyone is paralysed. Then suddenly a hand swoops in and picks the watch up and shows it to us. We cringe as we examine every visible surface of the watch. Amazingly there isn't even the faintest hint of a scratch, while the tourbillon and rattrapante appear to function flawlessly. Tim Malachard, head of communications at Richard Mille, laughs: "Don't worry, Richard used to take his own watch off and throw it to the ground just like that to demonstrate how shock-resistant it is." And that's the main reason he chose carbon fibre for his base plate, because it's so damnably resistant to abusive forces. So much so that when Felipe Masa suffered a high-speed, massive-G-force crash while wearing his RM 006, the watch was found to have lost nary a second in precision. The RM 50-03 that Bellm dropped is the first watch to use a special carbon nano-material known as Graph TPT that is six times lighter than steel and 200 times as strong. Indeed, the bezel and the caseback of the watch are each comprised of 600 parallel layers of carbon injected with graphene. I've actually taken a hammer to a prototype bezel, pounded it like a spatchcock and sent it flying off the workbench only to find it totally unmarred. Says Bellm with a sigh of relief: "The parallels between Richard Mille and McLaren – particularly the F1 – are incredible." Gordon Murray is inclined to agree. He explains: "I basically threw out every preconception I had related to cars and started from a blank page. I asked myself what did I want to achieve? I knew immediately that I wanted the best-handling car with the best power-to-weight ratio in the world, and in order to achieve this we need a carbon fibre – specifically carbon reinforced polymer – chassis." Mille nods in agreement when he hears this and states, "I started from a blank canvas. I wanted to create the ultimate timepiece in terms of comfort, ergonomics, shock resistance and lightness. And at each instance I reached a juncture where I could compromise or I could forge ahead into unchartered territory by innovating something new. At each of these moments I pushed forward." I remind Mille that he was the first to use I-beam construction for his skeletonised movements to optimise torsional rigidity; the first to use aluminum lithium; the first to use carbon; the first to use de-classified materials intended for satellites such as AluSic, a mixture of aluminum and silicon that had to be spun in a centrifuge until they merged at a molecular level; the first to make a watch entirely from sapphire crystal; and the first to encourage athletes like Rafael Nadal to attempt to destroy his watches by playing with them. Mille chuckles and says: "Yes, if I were my own financial controller I would have tried to fire myself several times over."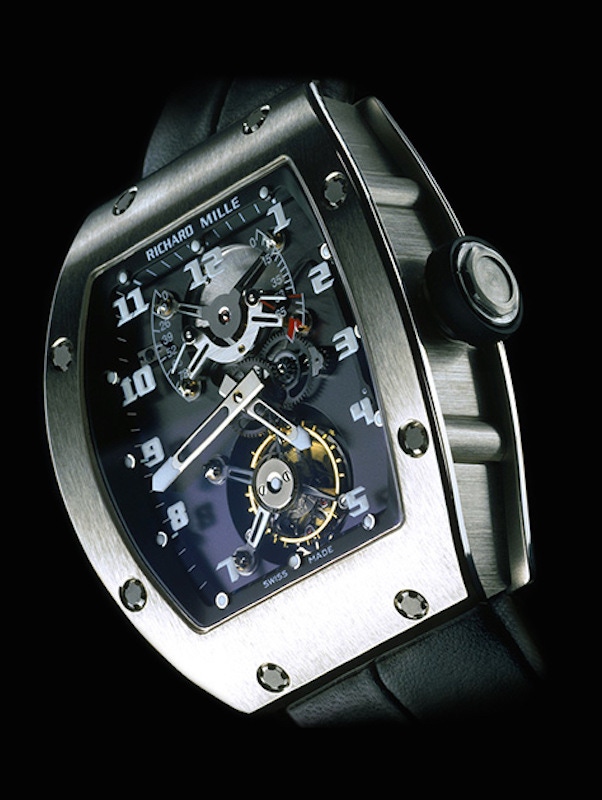 But all of the technological innovation doesn't mean a thing if the resulting watch isn't cooler than Eskimo balls in ice underpants during an arctic blizzard. And it would be foolish of us to not admit that part of the McLaren F1's legend, two-and-a-half decades after its birth, is that it looks like it was born from a dirty weekend between the goddess Aphrodite and a Tomahawk missile. Similarly Richard Mille's seminal RM 01 a watch that is nearing its 20th anniversary looks like a marriage between the gods of F1 and high Swiss watchmaking. In the case of the F1 the aesthetic underpinnings were the created by Peter Stevens, though the famously priapic butterfly doors were chosen by Murray because he liked the way they looked on an amusing budget hatchback named the Toyota Sera. The now iconic super tonneau shape came to Richard one night. "I was in a hotel room on a business trip but I couldn't sleep," he recalls. "I went to the bathroom and took a bar of soap and began to carve it and shape it into a form that I could see in my mind. Later I would build a paper model of this shape and when I put it on my wrist I knew this would be the foundation of my brand. And there is something jaw-droppingly attractive about a Richard Mille watch." During the McLaren F1 25th anniversary drive through Bordeaux, a guest who works in the pharmaceutical business in Luxembourg said: "The moment I set eyes on a Richard Mille I knew I had to have it. There was something primal and electrifying about the design and look of the watch. Then when I put it on and began to learn about all the innovations inspired by motor racing I knew I had found my brand. It's the same thing with my McLaren P1," he says, gesturing to his massive-tailed 217mph alien spacecraft of a car.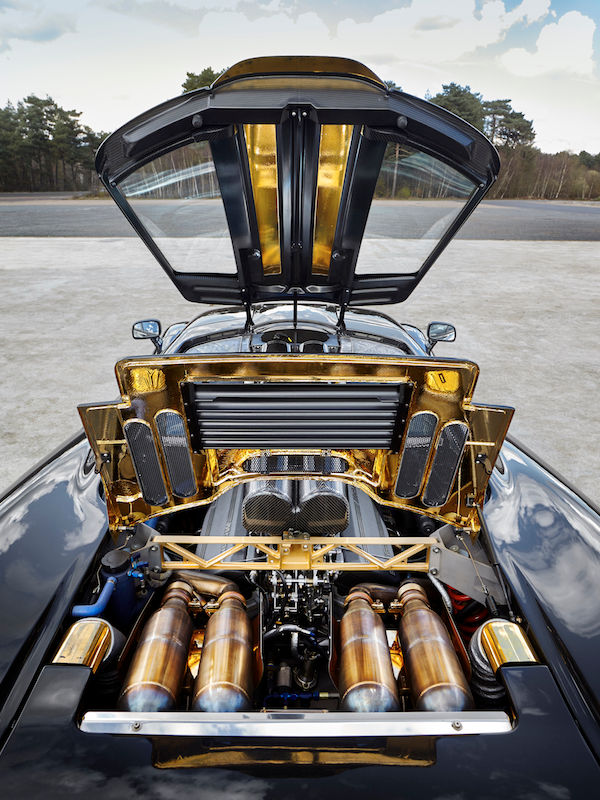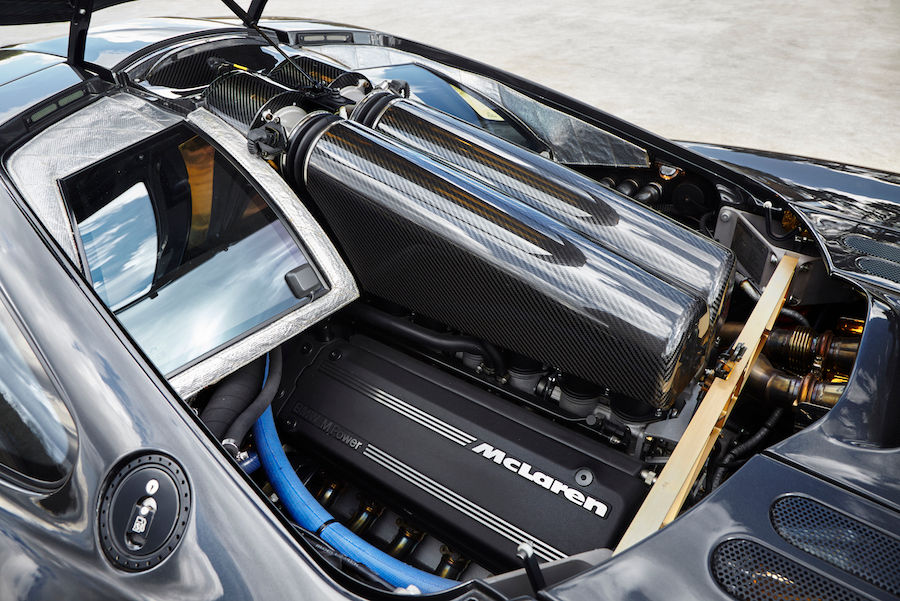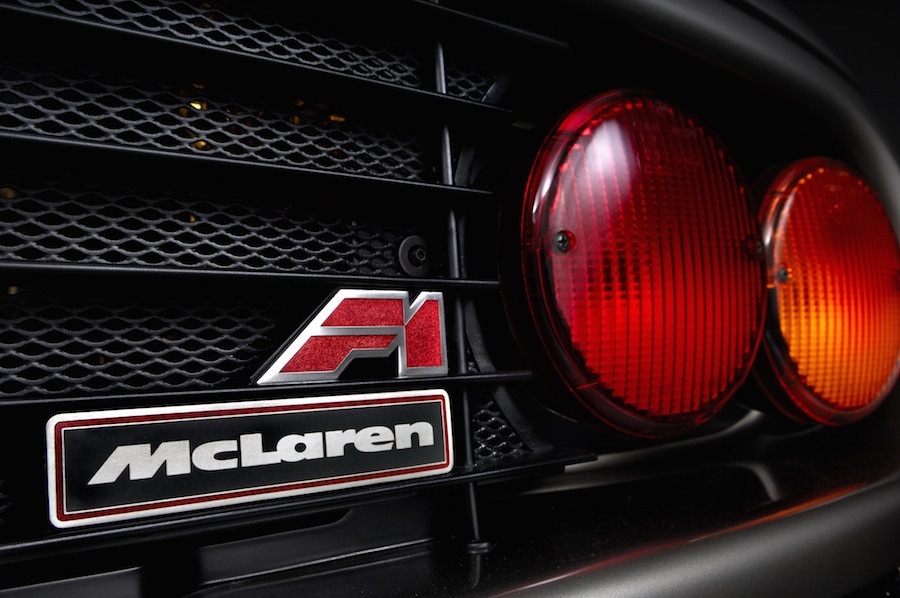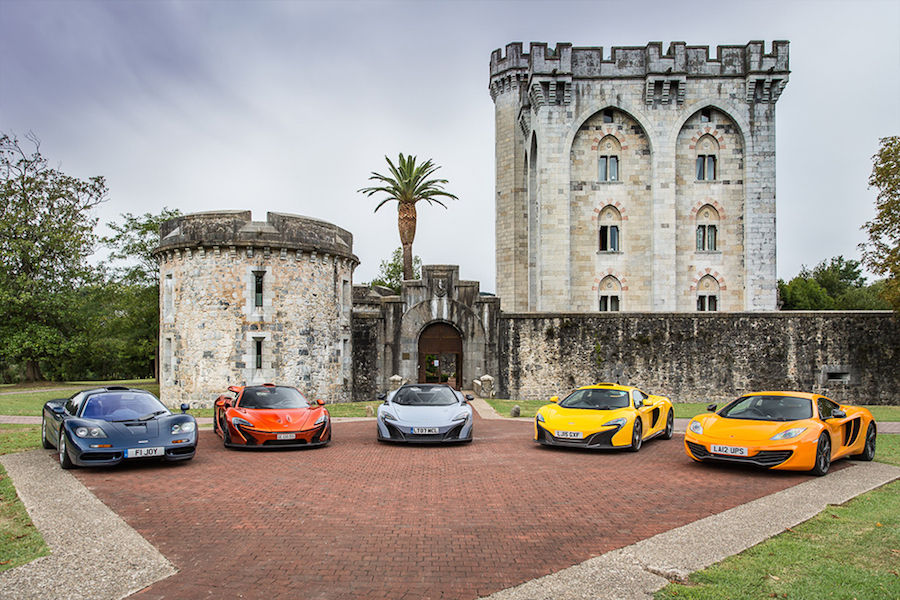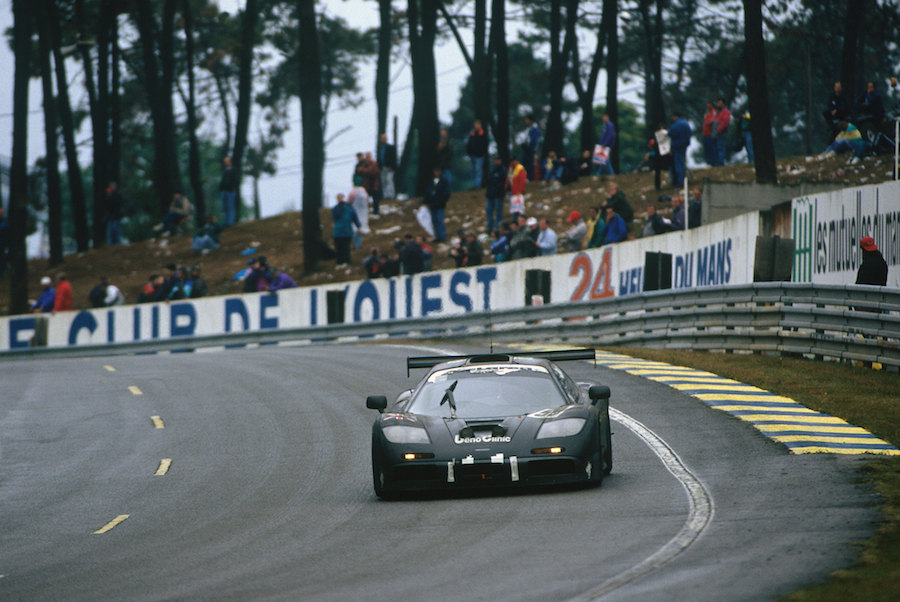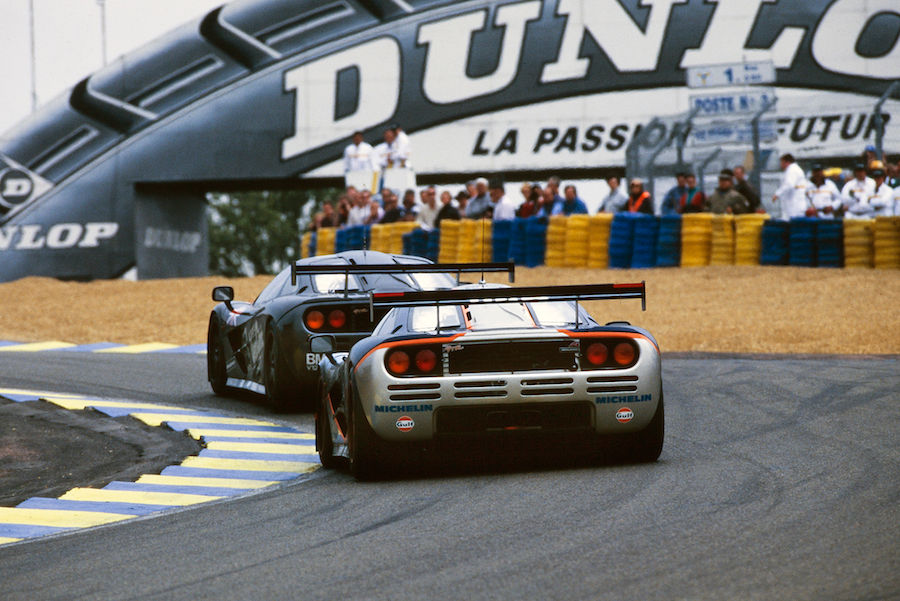 This is brought up over and over again at impromptu conversations with the assembled guests, the owners of the majority of the McLaren F1s in existence, that particular objects in the world – like these cars and Richard Mille watches – are endowed with a certain anima, a spiritual ferocity and unique perspective imparted by their creators. The point is that there are often mergers and mash-ups in the luxury watch world that are opportunistic and ill-fitting. This is not one of them. Indeed the technical, intellectual and aesthetic parallels between Richard Mille and McLaren are so symbiotic that one could be the car manufacturing division of the other, or vice versa. The similarities in Gordon Murray's approach to creating the F1 and Richard Mille's creation of his first RM 01 are seemingly endless. One of them relates to the cost of the car and the watch. At the time of its launch the McLaren F1 was the most expensive sports car ever created. And all of that cost was related to Murray's decision to use technology that had never before been put into a civilian car. The F1 also has tiny electric Kevlar fans that increase downforce – inspired by Murray's pioneering work in the infamous Brabham Formula 1 "fan car" from the 1970s. Parts that were bolted to the carbon tub to round off the chassis were made from aluminum and magnesium. The wheels travel back rather than up and down when they hit a bump, allowing for exceptional control and a less jarring ride. Murray's vision translated into unrivalled road-car performance and an incredible list of race victories. Mille's vision manifests itself on the arms of some of the most accomplished athletes on the planet, who have worn his watches during countless victories. It is said that when Juan Carlos of Spain – a Richard Mille fanatic – suggested to Nadal that he wear a watch while playing tennis, Nadal replied: "There's no way." I spoke to him last year and asked him if he could now imagine playing in a tournament
without
a Richard Mille. He said the same words but with a different meaning. "There's no way," he said. "It's part of me now, part of who I am."