Gary Barlow Can Rule the World
Gary Barlow has emerged from the outrageous fortune of his public life to discover the consolations of middle age: perspective, gratitude — and a renewed appetite for what lies ahead.
If you had been driving the 30-minute stretch from the Cheshire town of Frodsham to Connah's Quay Labour Club on a Saturday night in 1987, you would almost certainly have chanced upon a blond-haired boy banging out songs in the passenger seat of his father's car. Tuning up for another night in a room fog-thick with cigarette smoke in front of an almost exclusively male working-class audience, the young boy was nevertheless unperturbed by the reaction (or lack thereof) his performance would provoke. It certainly wasn't the £18 a night he was turning up for, although that was more than enough to keep him in hair gel and Smash Hits magazines for another month (he'd use one to read about his idols Depeche Mode and the other to mimic the hairstyles). Connah's Quay Labour Club was just one of many such venues the teenager would visit to test out new material and work on his act. While his friends were out on the town, this ebullient, self-assured boy was in his bedroom, headphones on, fingers stretched across the keyboard he'd received for Christmas five years earlier. Said boy went by the name of Gary Barlow, soon to be the lead member of the biggest group the world has ever seen. (And less than a decade later it would be me mimicking his haircut.)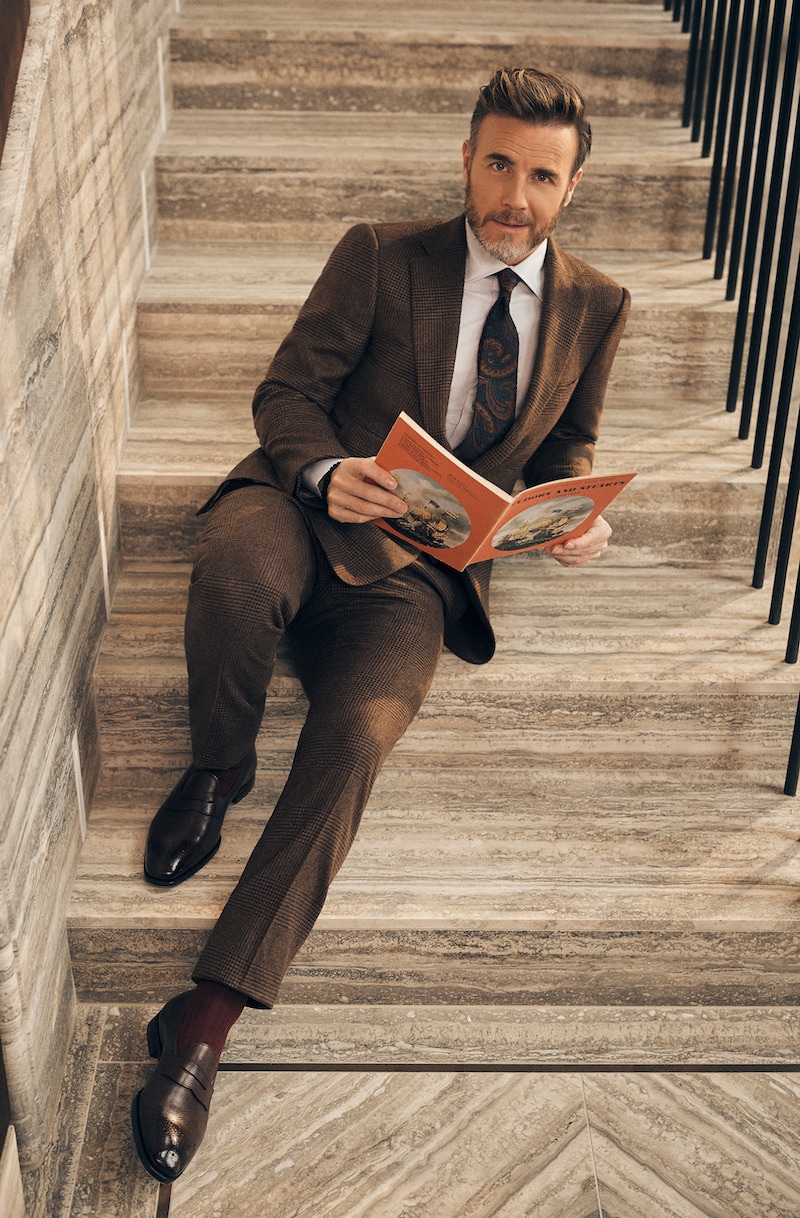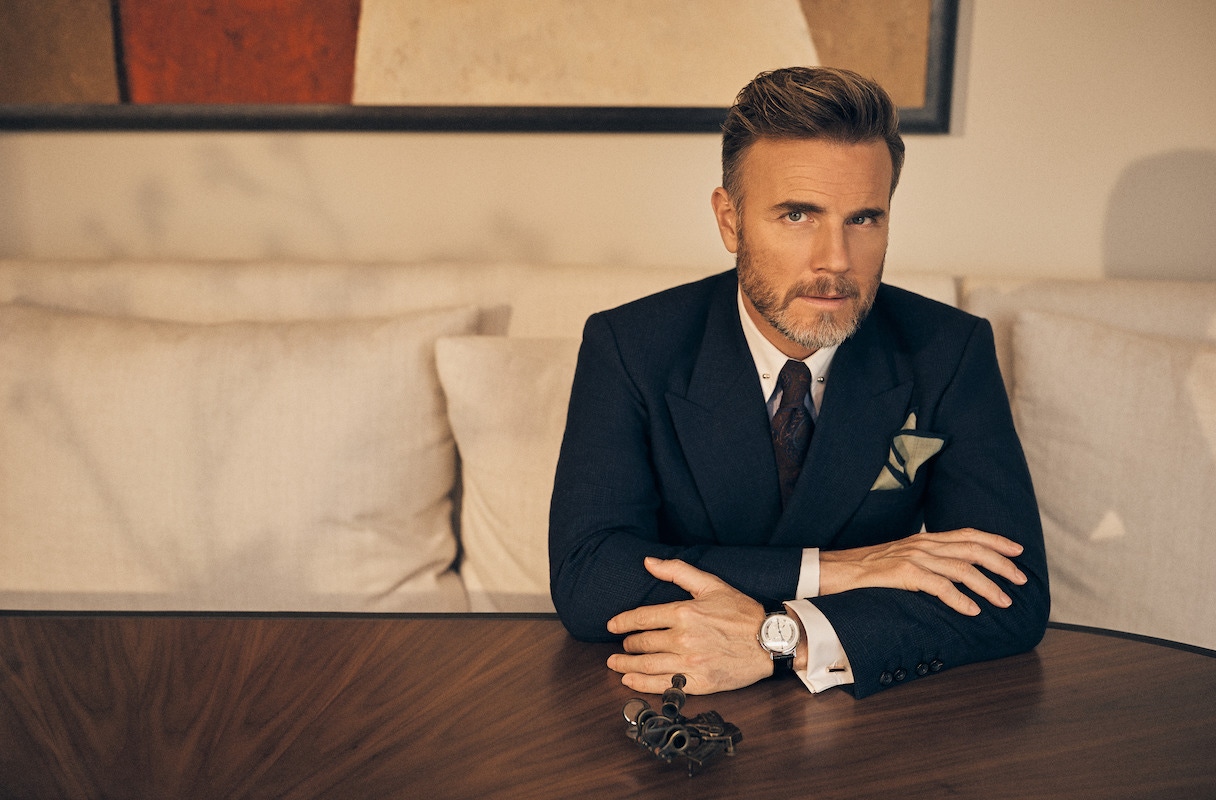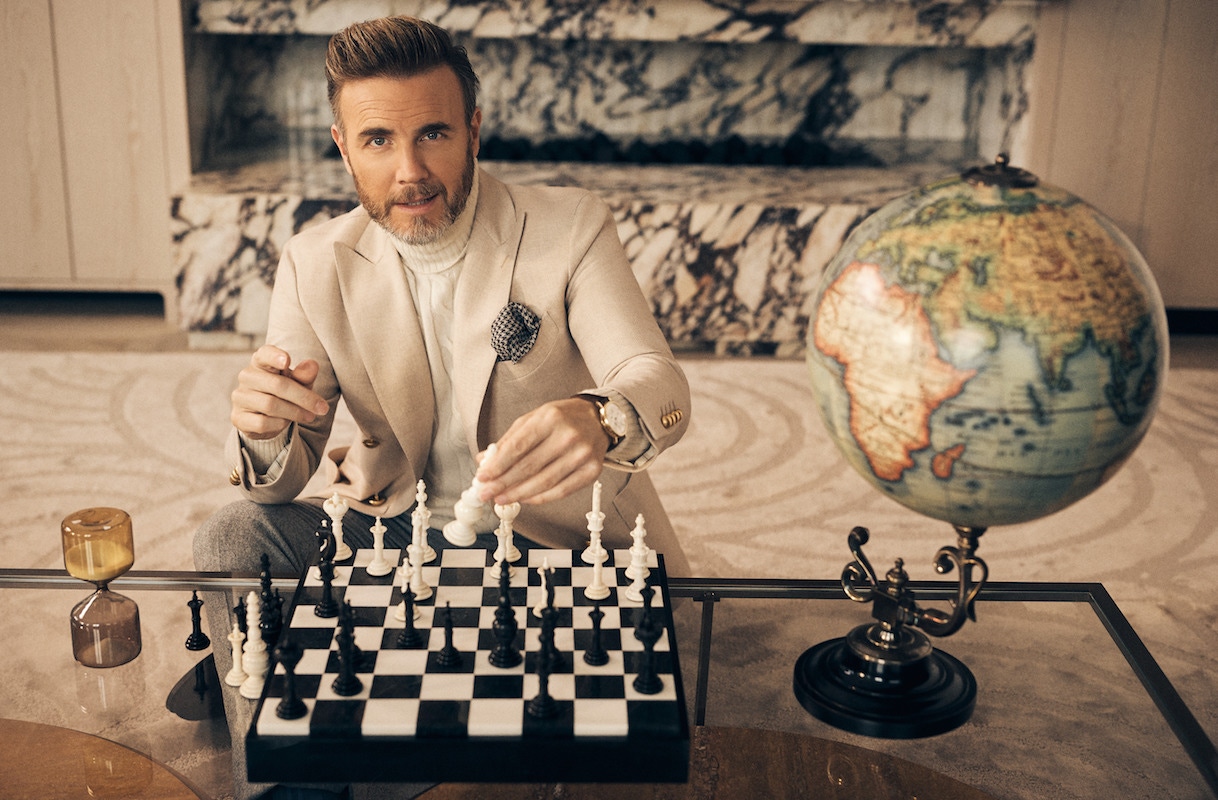 It's a matt-grey October day in London, and Gary Barlow is emerging from one of the bedrooms of a  penthouse apartment in the new Chelsea Barracks development in London. He looks every bit the money. He has a disarming smile on his face as he steps out wearing a thick cream roll-neck sweater beneath a stunning Lardini double-breasted jacket. "Finally I'm being featured in a magazine I actually read," he says with a grin. His is a voice instantly recognisable, if, like me, you were born in the late seventies and grew up with the phenomenon that was Take That. Gary. Robbie. Jason. Howard. Mark… five names you could not go a day without hearing in some context or another. They were the boyband blueprint, the original and best. And actually, they were fucking good, and fucking good during a time of Oasis and Blur duopolising lad culture. Not even the most hardened stalwart of nineties Britpop could honestly tell you to your face that the '95 hit
Back for Good
, written and produced by Barlow, was anything other than brilliant, and I say that with assurance because I was that stalwart. It was a period of musical tribes writ large in the British press, at times wild and combustible and with never a dull moment. Amid the chaos, one thing was guaranteed: the next Take That release would be a massive hit. And so it went, until one day it didn't. The departure of Robbie Williams and a torrent of animosity between him and Gary that played out in the tabloids was the first rattle-and-roll in the death spiral for the world's biggest band. "If anything, in the last couple of years, I've come to terms with those highs and lows and gone, 'It's just the way it is'," Gary tells
The Rake
. "It did torment me; those years where you're wondering, What am I going to do forever? And, What am I going to do for a living? And even before I was successful, How am I going to be successful? Am I going to be stuck playing in Blackpool for ever? What? What's going to be the future? I've worried throughout my whole life, but right now, in the place I'm at, I just tell myself it's going to be all right."
Read the full interview with Gary in Issue 67 of
The Rake
- on newsstands 5th December. Subscribe 
here.