Glorious Goodwood: A return to form
It had been a long wait in sport, and more specifically horse racing, for the crowds to return.
We were beginning to wonder when the echoes of victory, the gabbling of bookmakers and the popping of champagne corks would permeate again with resounding frequency at Britain's great horse racing theatres. There was a taste of it for the network of primed thoroughbred horses at the Epsom Derby and Royal Ascot, but it was the Qatar Goodwood Festival – better known as Glorious Goodwood, that pertinently opened the curtains to see the masses revelling in the arena of one of horse racing's biggest stages once again. At the behest of the third Duke of Richmond – grandson of Charles II – a track was crafted in the unorthodox setting of his Goodwood Estate in the South Downs – as a sense of obligation to the Sussex Militia, whose annual invitation to race in the grounds of a nearby estate ceased in 1801. So well-received was the event hosted by the Duke that he sought a three-day meeting the following year. It was the fifth Duke of Richmond, severely wounded by a musket ball at Orthez in the Peninsular War in 1814, who dedicated his time in transforming Goodwood to become a legitimate and revered racecourse. The Gordon-Lennox's have long been pious facilitators of sport, embracing the auxiliary social and style elements. "What sets Goodwood apart from other sporting estates," writes James Peill, the curator of Goodwood House in his book The English Country House, "is the generosity of sharing those passions with others – friends and strangers alike." The current and 11th Duke of Richmond is broadly responsible for Peill's view by founding the Goodwood Festival of Speed and Goodwood Revival.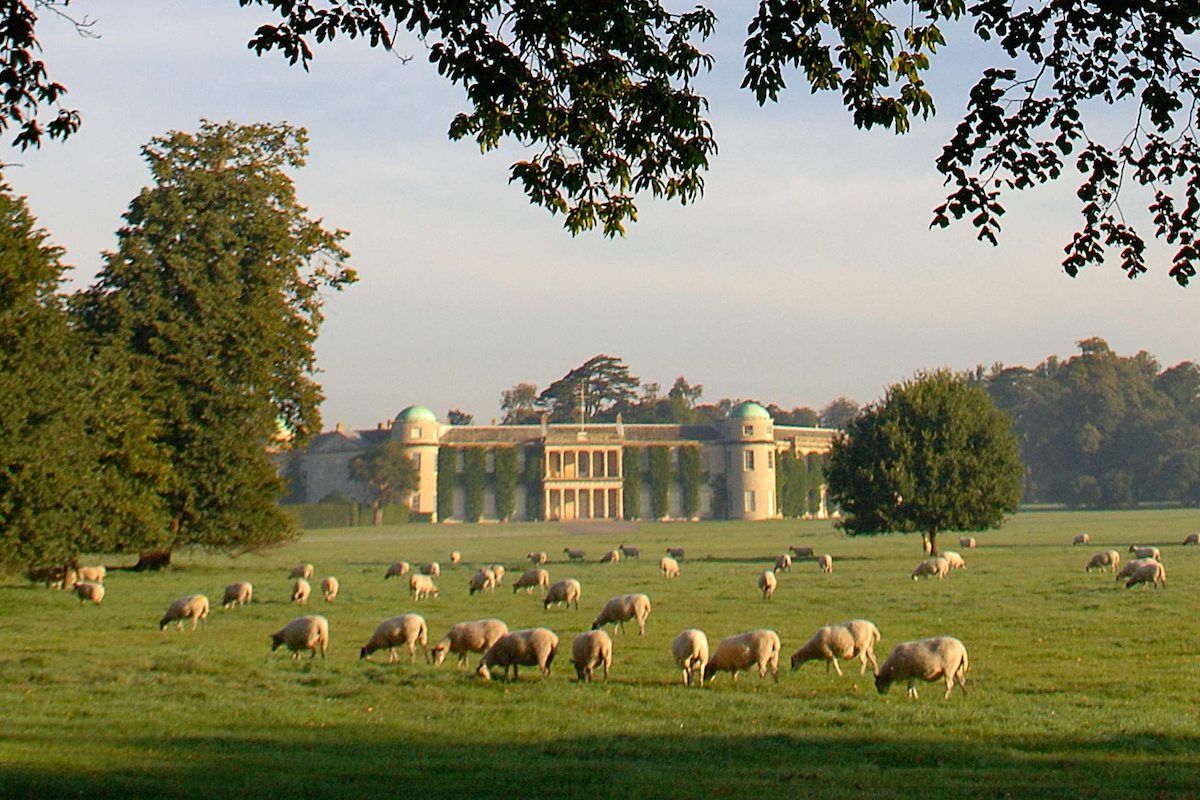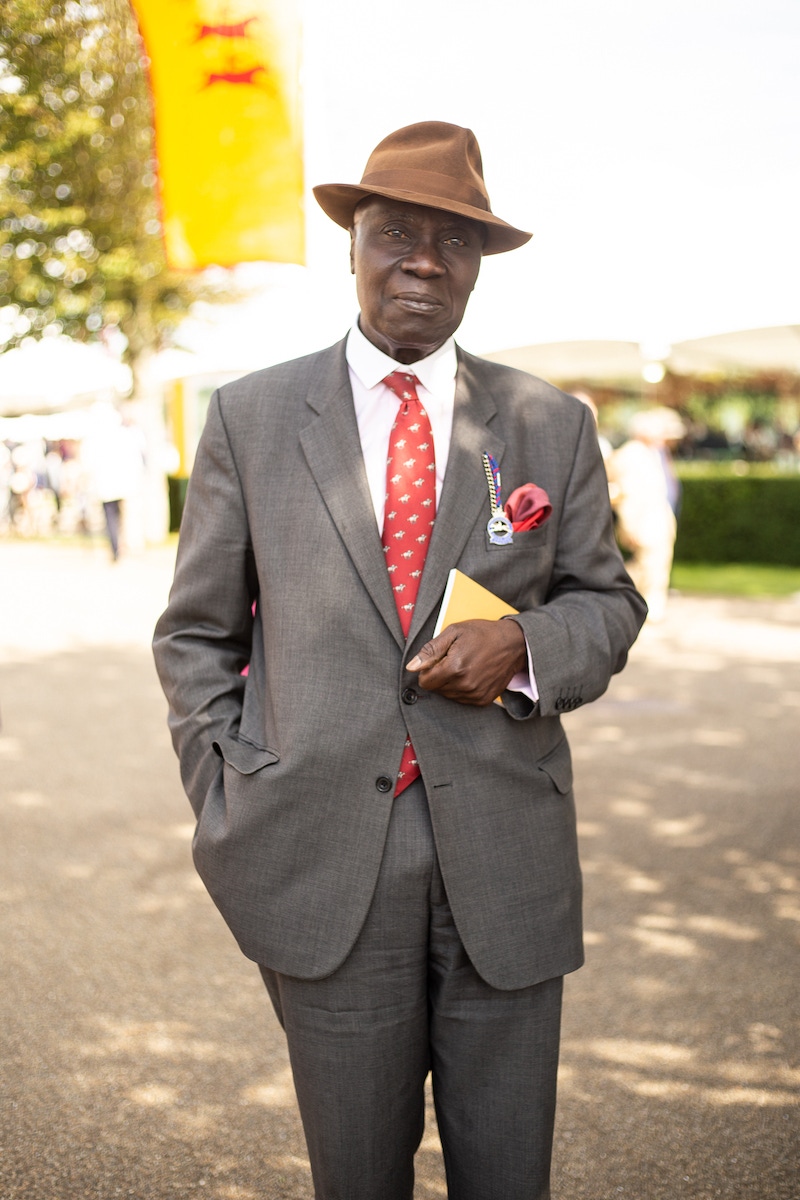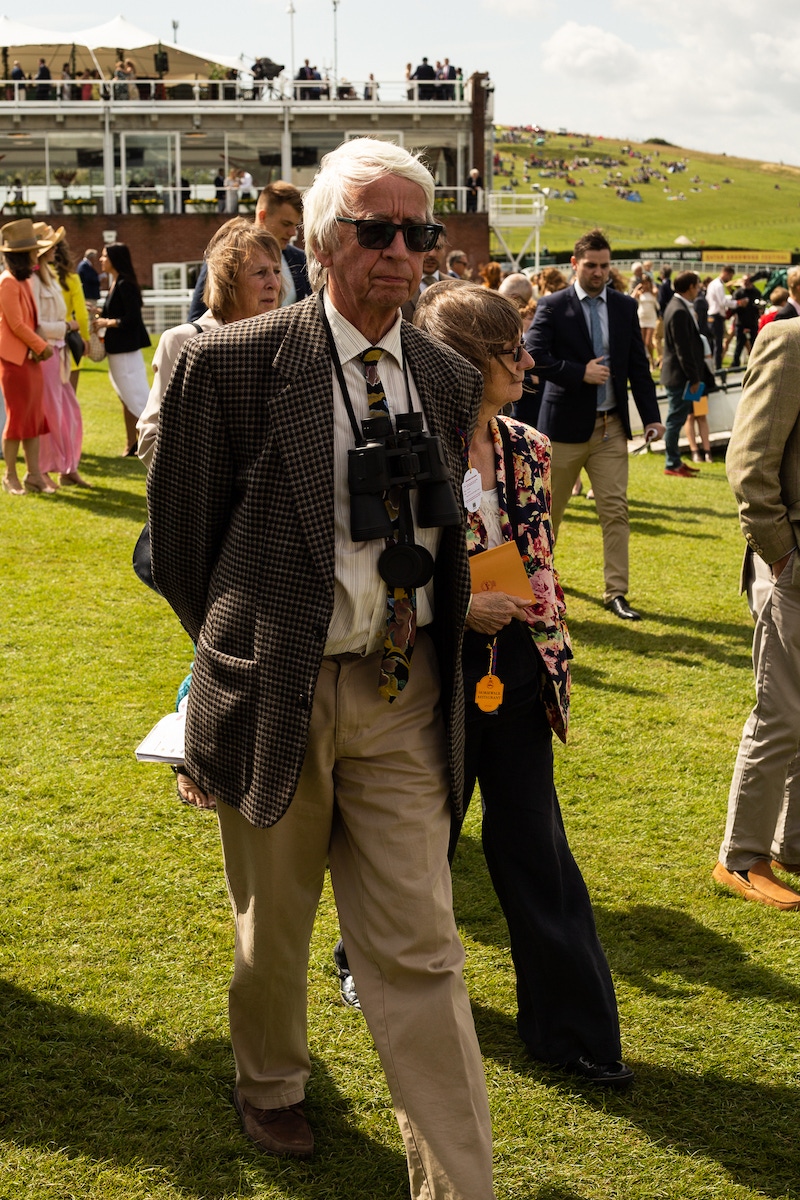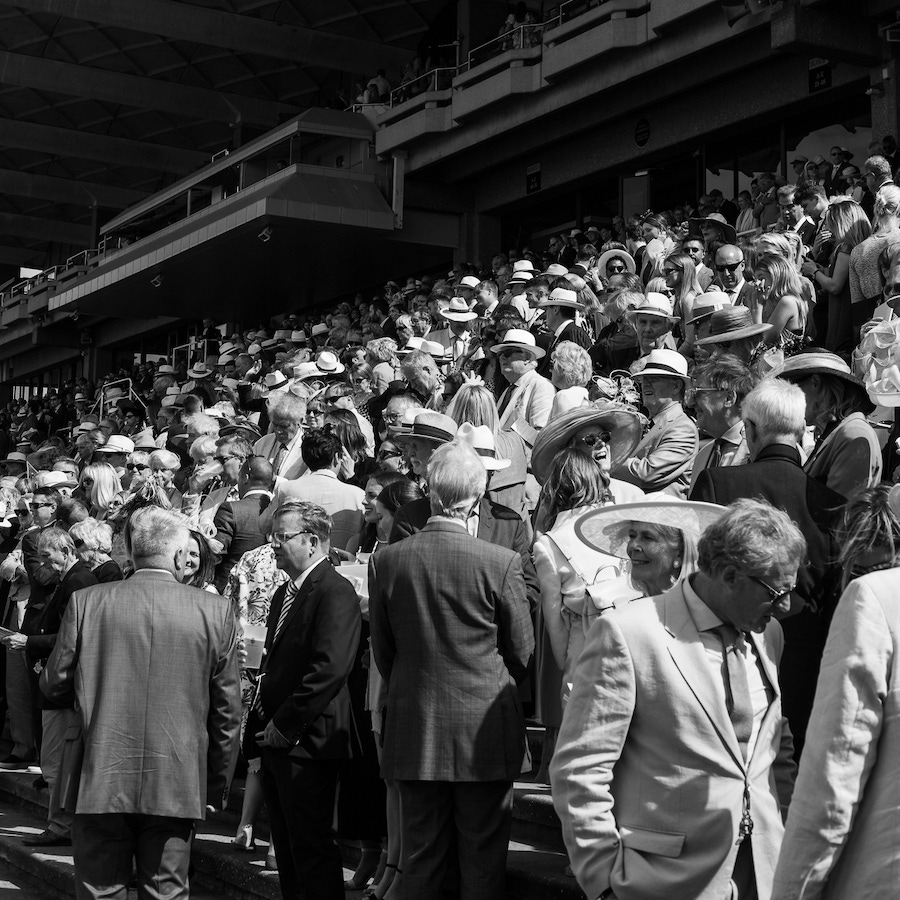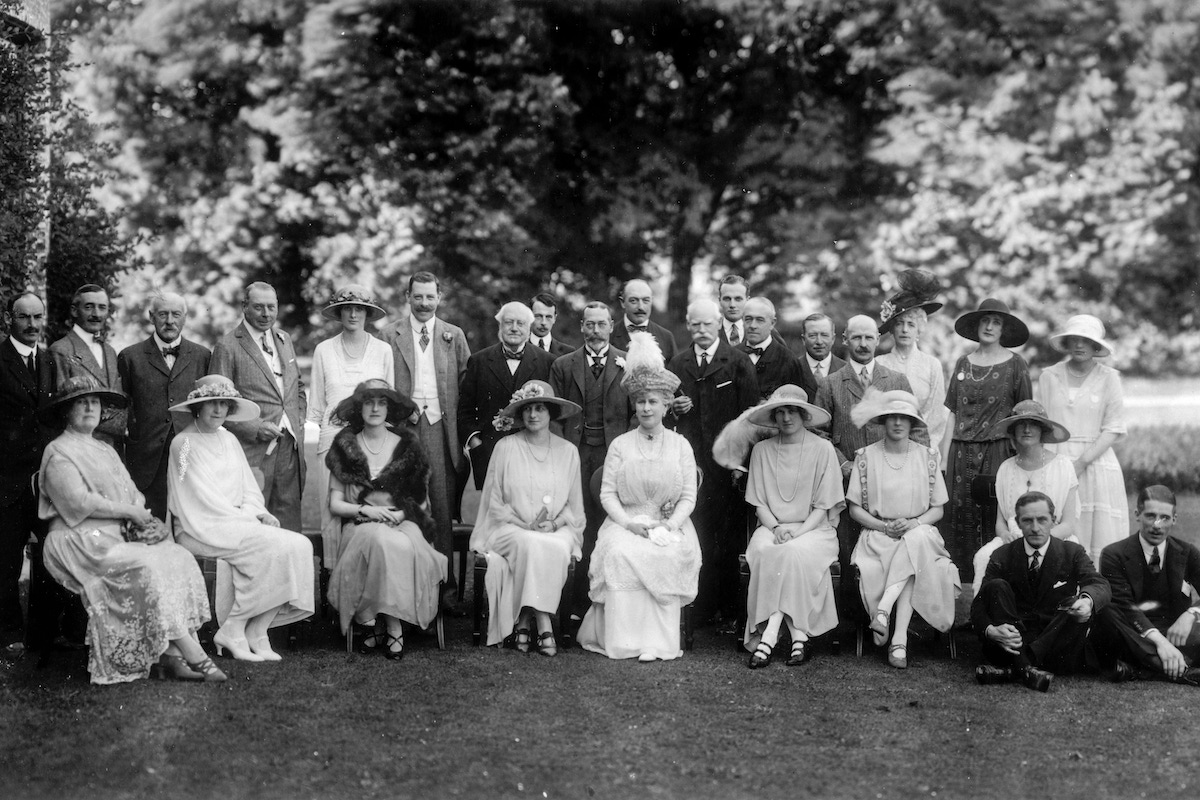 This year's Glorious Goodwood was perhaps a merited retribution for the time and money they spent last year in getting the green light to accommodate 5,000 of its members to attend on the Saturday; only for it to abandon those plans at the last minute when officials reversed their decision. Kindly invited by
Great British Racing International
, a not-for-profit industry body dedicated to guiding and growing global investment into British horse racing, it was encouraging to witness a full and flamboyant crowd frolicking in the bucolic scenery of the South Downs. Goodwood endorses a more laid-back approach than Royal Ascot or Epsom. Top hats and tails are replaced by a more unbuttoned style of pale linen tailoring and flowing maxi dresses. This atmosphere of relaxed elegance was ignited by the King himself who shocked racegoers in 1906 by dressing in a Panama hat and linen suit. It is now the official uniform for gentleman at the festival, whilst the Panama hat is worn by men and women alike, with some choosing to don the signature Goodwood version with a red and yellow stripe. Dress for ladies embodies the same casual elegance as the men. Being there on Ladies Day', there was certainly a ceremonial feel to it, with the ladies wearing beautifully silhouetted wallpaper printed maxi dresses, stylish tea dresses and even cool and casual suits – some of which were expertly crafted by friend of The Rake, Daisy Knatchbull at her bespoke firm
The Deck
. Since launching her label in 2019, she has built up an extraordinary roster of influential and stylish women as patrons, one of which is the eloquent, chic and popular presenter of ITV Racing, Francesca Cumani. On a break from interviewing racing's glitterati, I was lucky to catch up with Francesca: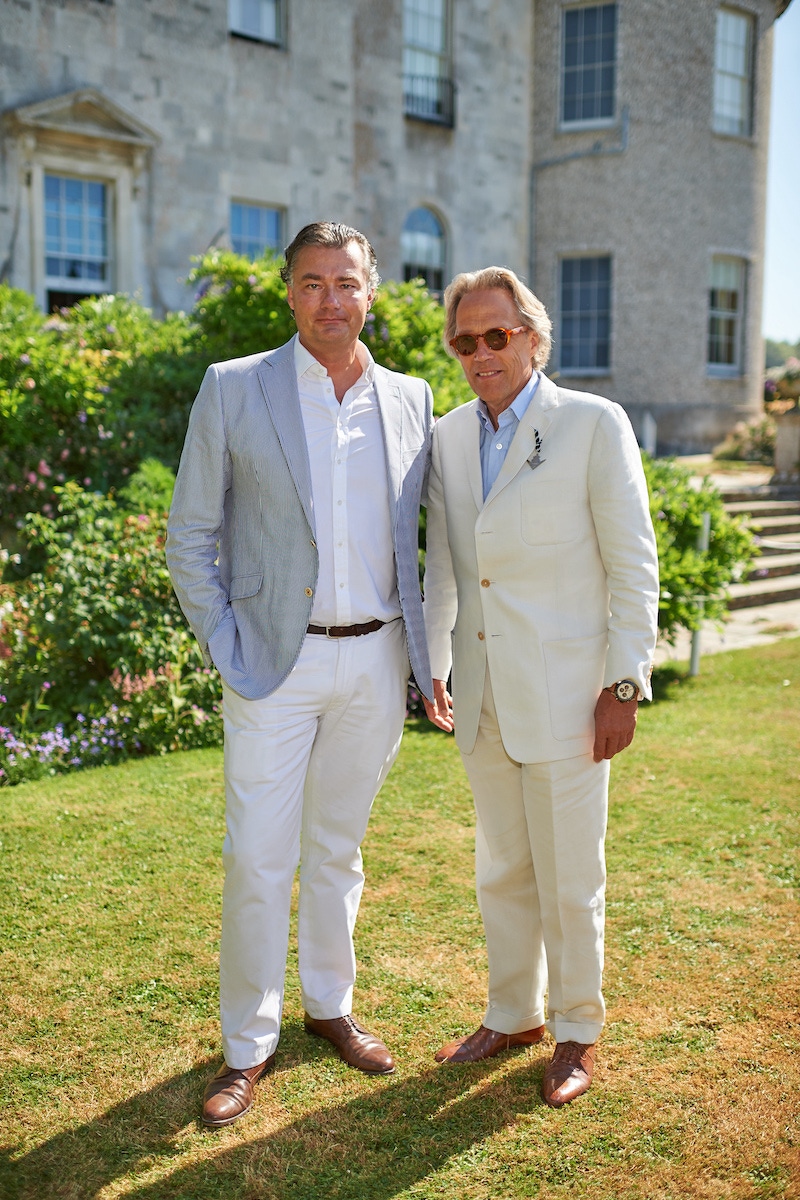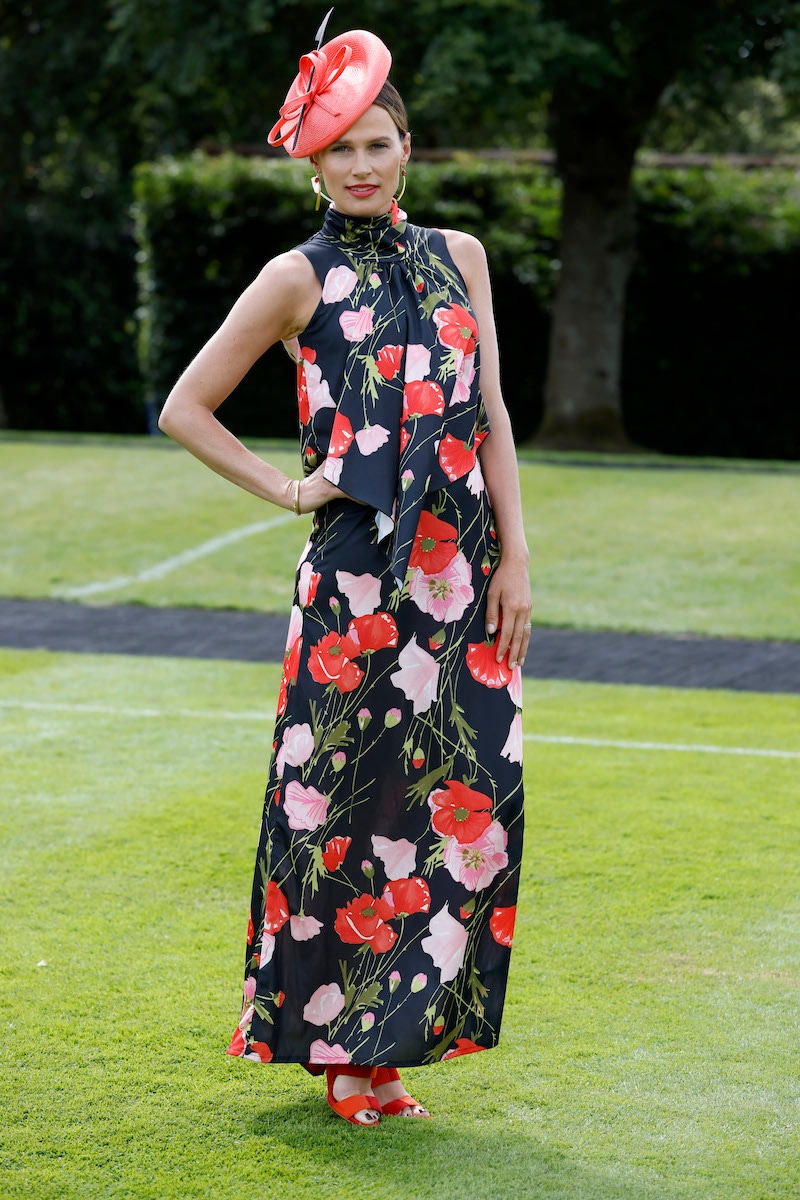 Your family has a long history with Goodwood, with your father Luca winning the Nassau Stakes on this very day in 1985 with Free Guest. From your experience of coming here as a child and now as the face of racing, what is it that gives Glorious Goodwood that special charm? I'm sure you've experienced it today, you get here, and you immediately witness the beauty of the course – part of the Goodwood estate – the rolling downs owned by the 11th Duke of Richmond is a unique and picturesque landscape to watch racing. The Duke also has a fantastic eye for detail, over the years he's added elements to make it not only an amazing place to watch racing but a venue that engenders a convivial-yet-relaxed ambience, where people can enjoy themselves in style. Your father Luca was born in Milan and has always been a very stylish gentleman. Being half Italian yourself I'm sure you have a great appreciation for men's style. Are there any facets of the men's dress at Goodwood that you particularly enjoy seeing each year? This meeting at Goodwood in particular brings out a bit more passion, and on the whole people can be a little more creative. There's a lot of linen, bolder colours, Panama hats, and it's also a good opportunity for the men to really step up. I remember seeing you in a beautiful navy corduroy double-breasted suit made by The Deck at Longchamp. Being so well dressed yourself, I know many of the ladies look to you for style inspiration. As it's Ladies Day' at Glorious Goodwood today, could you perhaps tell me a little bit about what you're wearing today? My outfit today was provided by my stylist Sarah Kate Byrne. She has a unique ability to seek out the most wonderful vintage dresses, one of which I am wearing today. It is a caped 1970s poppy maxi dress from Valery's Vintage, and because it's got a high neck and I'm wearing a large red hat from Whitely London, Sarah has chosen chic medium-sized earrings from British brand Annoushka Jewellery, which is also where my other jewels come from.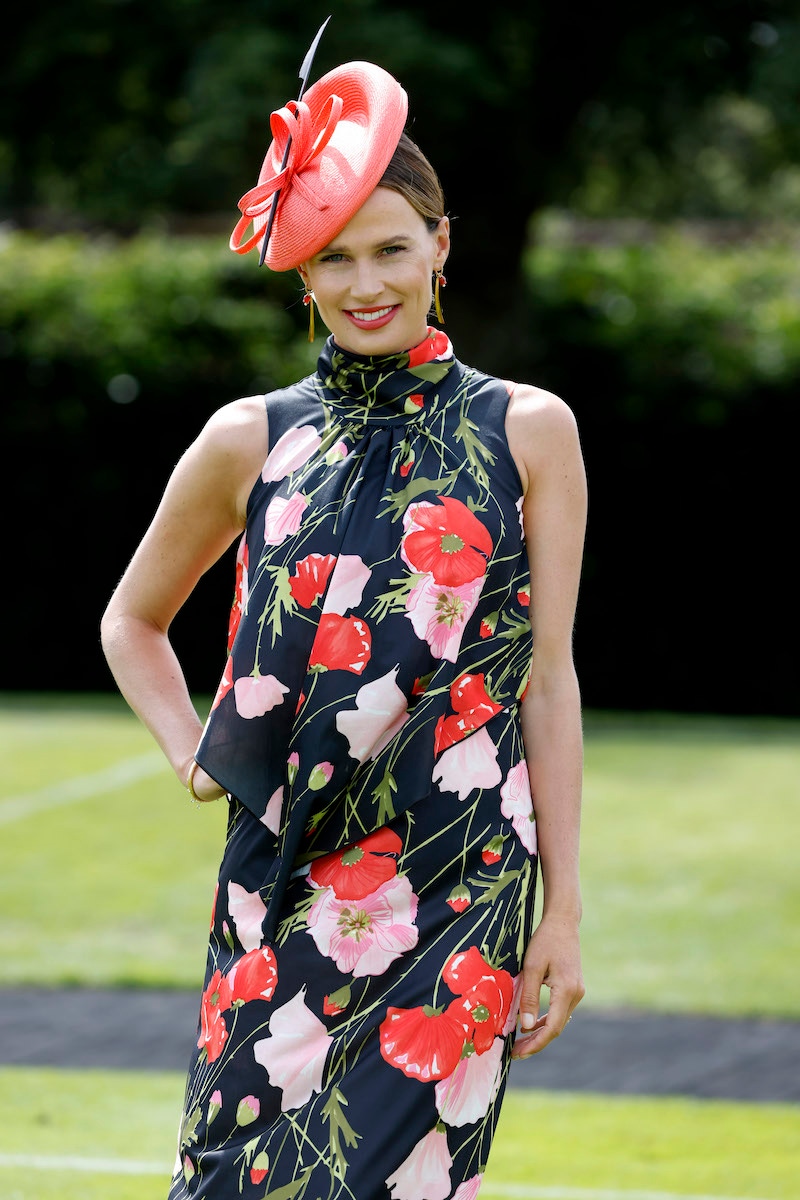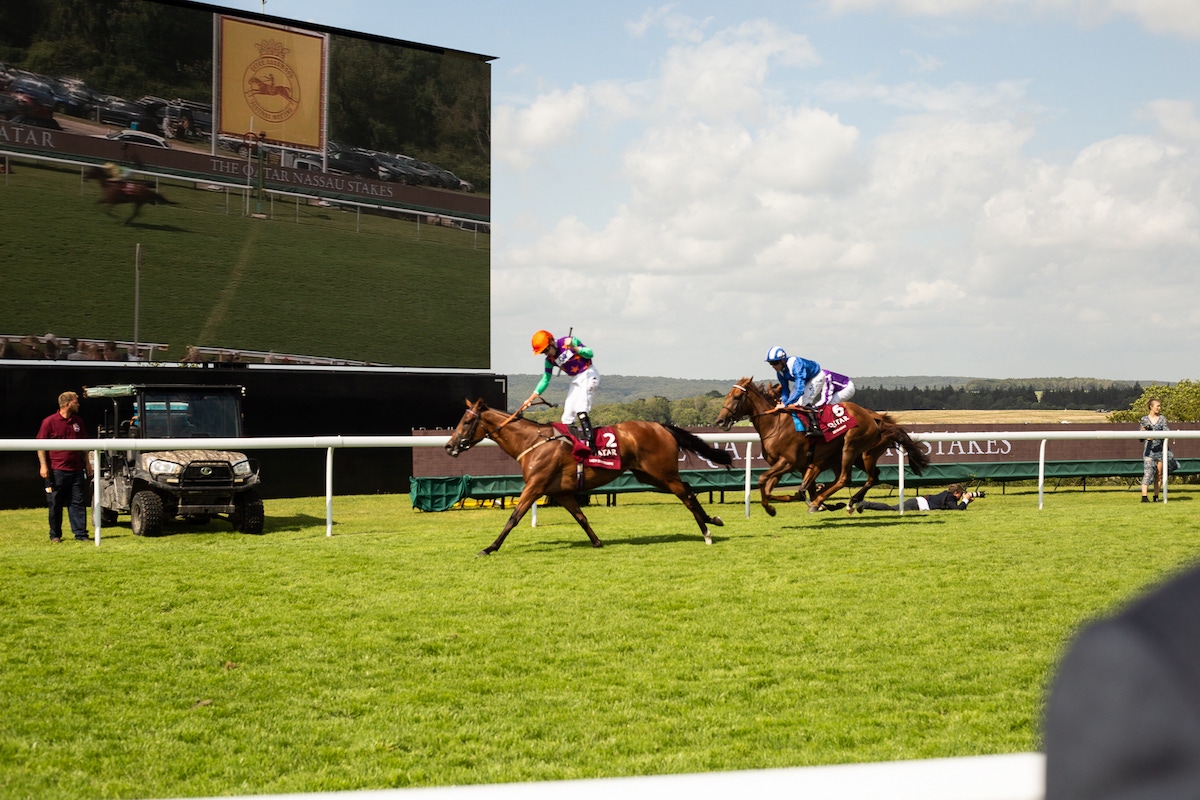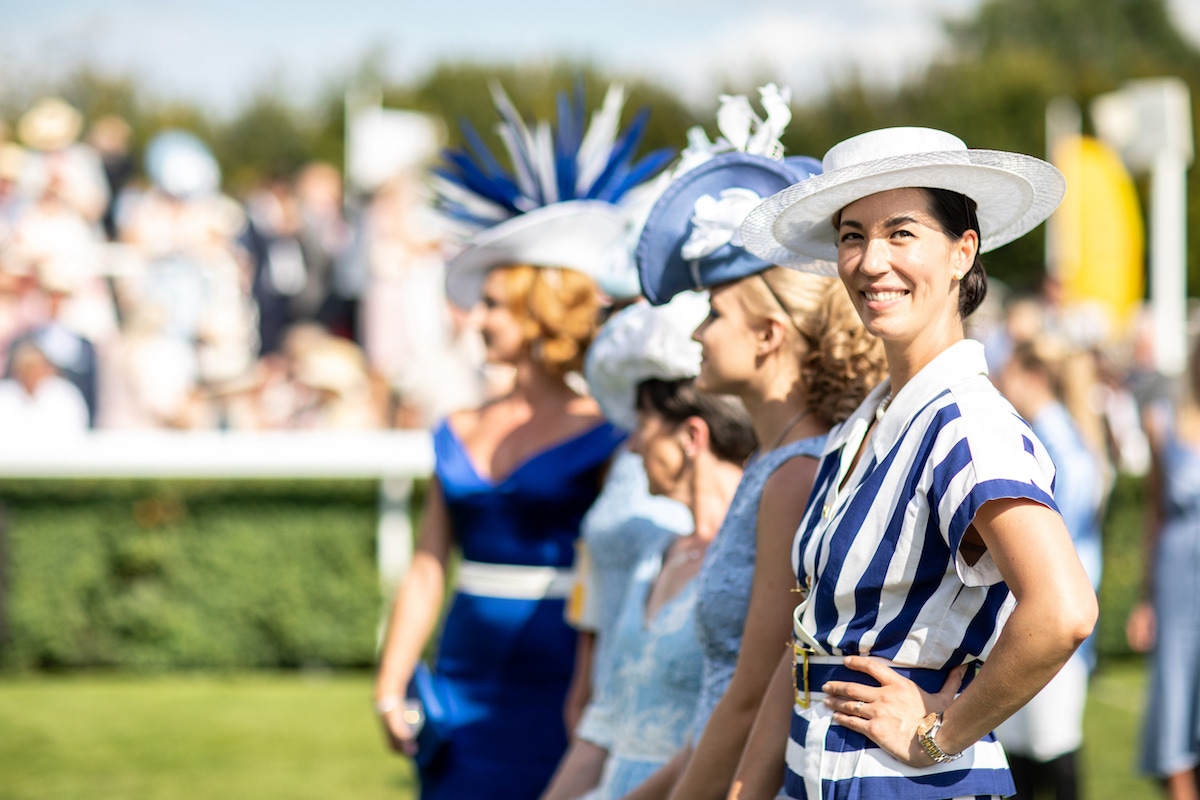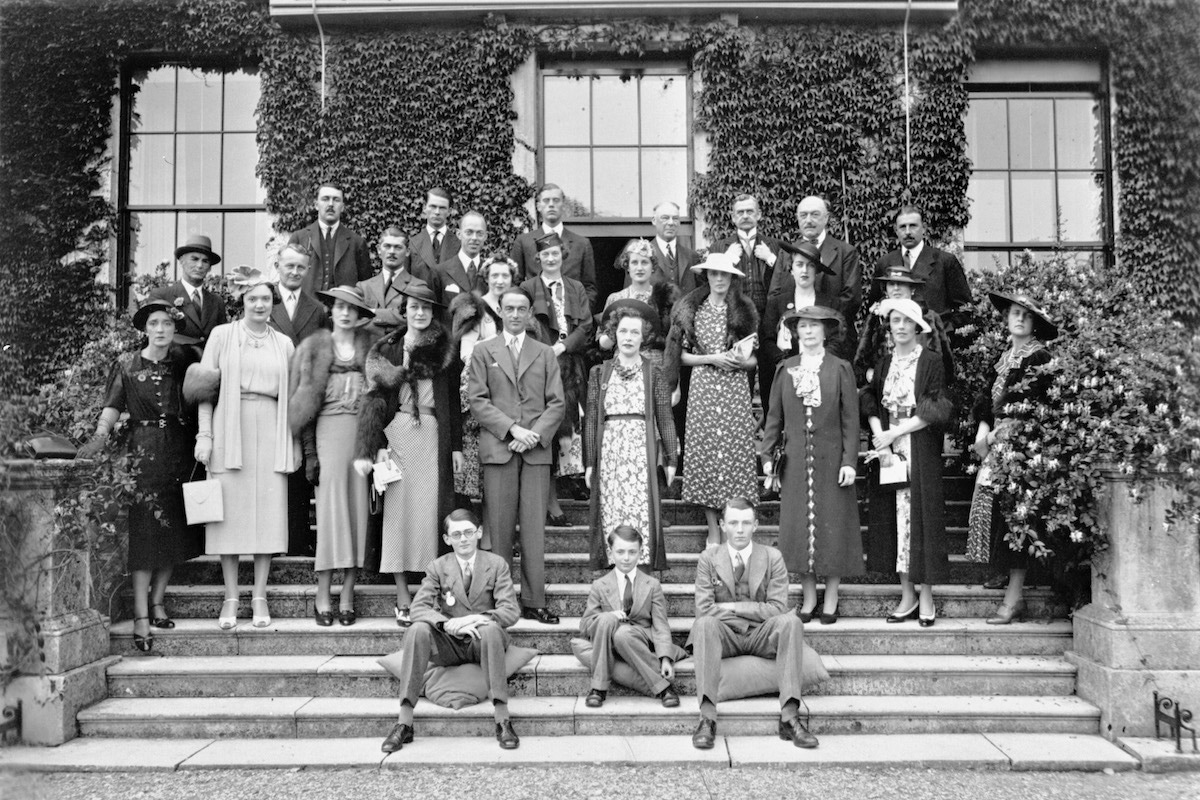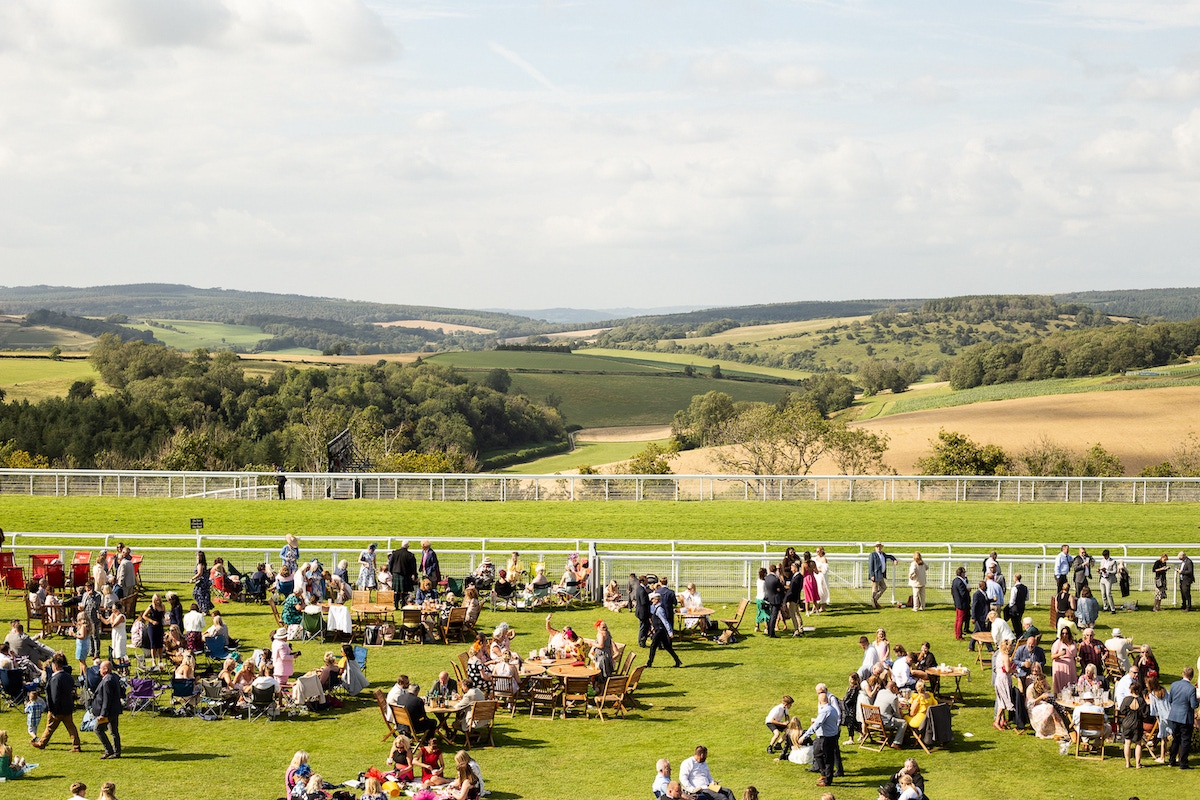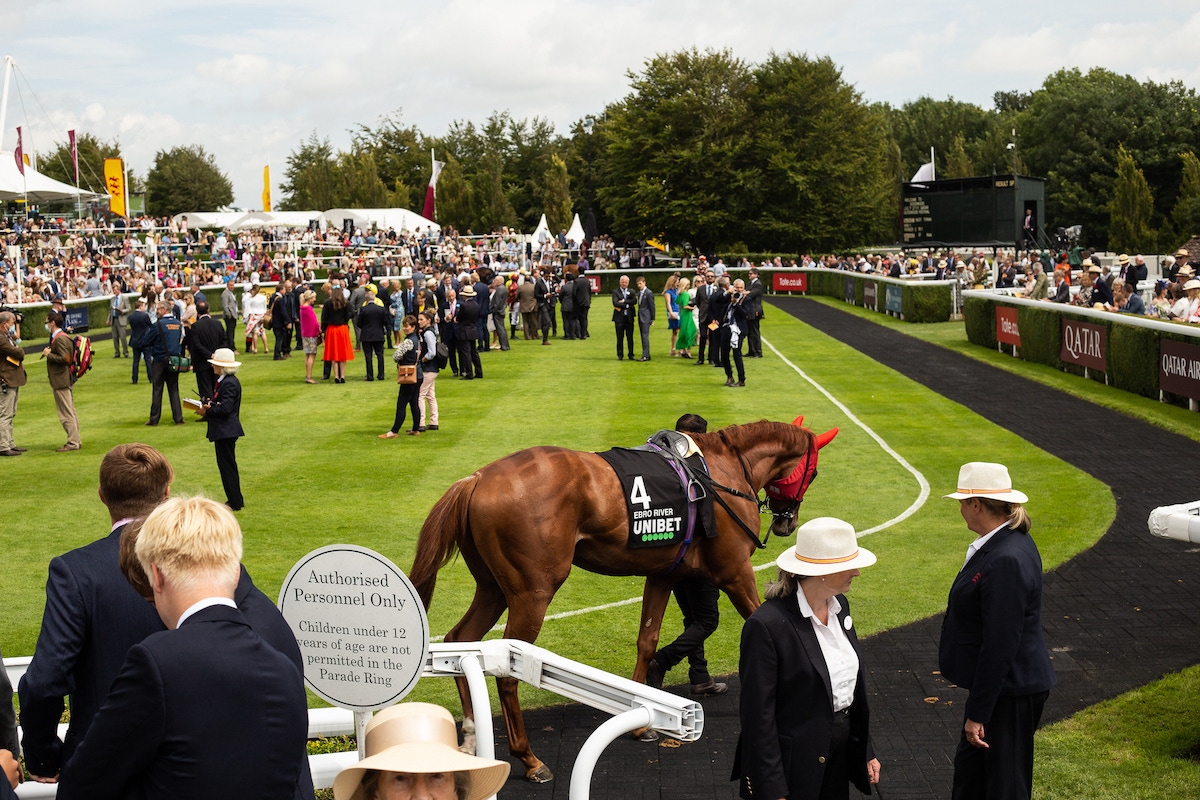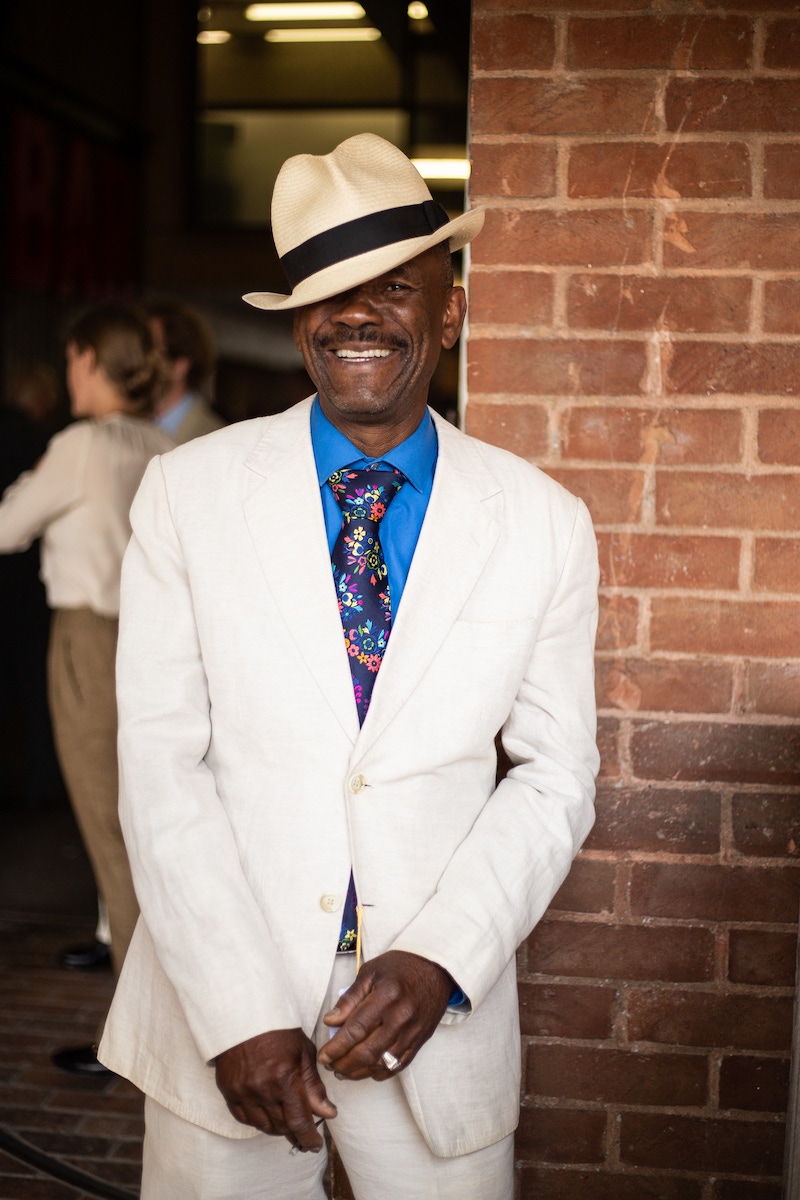 An hour before Francesca kindly took the time to convey her experiences of Goodwood, the biggest cheer of the day was heard when the horses crossed the finish line for the Group One Qatar Nassau Stakes. Not immediately privy to the reasoning behind this unusually loud roar, one of the most emotional stories in racing had just unfolded. Lady Bowthorpe, a filly, not an owner stormed to victory, ending a 27-year top-flight success wait for trainer William Jarvis. And for his loyal owner, Emma Banks, agent to music stars such as Florence and the Machine and Kylie Minogue, she had finally been rewarded with a Group One success. But the warmest and deep-felt adulation was for her rider Kieran Shoemark, who capped a remarkable comeback from his well-documented problems with drink and drugs. An extremely popular jockey in the weighing room, William Jarvis said of Shoemark: "He's a delightful young man who went to a bad place and has come out the other end." The story didn't stop there, Lady Bowthorpe was in fact bred at Fittocks Stud, owned by Francesca's mother and father, Sara and Luca. Even more extraordinary, when the Cumani's bought Fittocks Stud, a handful of stock came with the purchase. One of them was Free Guest, the filly that Luca trained to win this very race in 1985. Sport has a habit of throwing up inspirational stories, and where better to witness one amongst a full crowd on a sunny day at Glorious Goodwood. The grandstands were a sea of Panama hats, spectators were dancing to jazz bands, and people were drinking champagne in smart bars long after racing had finished. Admittedly, a long way from my home in Wales, the laid-back and stylish charm that Goodwood transmits gives it a unique holiday feel, but with the added thrill of watching high-calibre horses galloping at tremendous speed.