Golden Ageing: Prince Michael of Kent
When it comes to demeanour, deportment, intelligence and dress sense, Prince Michael of Kent is arguably the finest of his stock. We cast an eye over some of his most remarkable features.
There have been many well-dressed royals over the years. There have also (contrary to popular belief) been many handsome royals, and many royals whom have achieved great things and indeed arguably reached the pinnacle of their monarchical influence later in life. King George VI might perhaps be the best (relatively) recent example of this; a man whom was never destined for the throne and by rights never should have inherited it, with a chronic confidence issue, speech impediment and by all accounts rather gentile and unassuming character. To rule in the manner he did, and to overcome the personal issue of being rather a shy and retiring type, is extraordinary. Yet even this eminent rakishness is overshadowed by the continual efforts of HRH Prince Michael of Kent, a gentleman of exceptional gravitas and decency. Born the third child of King George V's fourth son, the Prince could, with the best will in the world, have faded into the obscurity of minor-royaldom - overshadowed by those closer in line to the throne (and therefore of infinitely more interest to the media) than himself. Yet even from a young age, it became clear to all concerned that he was not destined to shiver in the shadows. In spite of a fairly conventional start for a royal, namely an education at Eton before enrollment into the Royal Military Academy at Sandhurst in 1961 and a distinguished military career to follow (Prince Michael left the military at the rank of Major in 1981), there were minimal expectations for him to perform duties or attend engagements on behalf of the royal family. Even so, throughout his life he has risen to the responsibility of his monarchical bloodline with aplomb – representing Her Majesty repeatedly in both the Commonwealth and abroad his whole public career long. To this end, Prince Michael has represented the Queen at state funerals in India, Cyprus and Swaziland and with his wife, Princess Michael of Kent, represented the Queen at the independence celebrations in Belize, and at the Coronation of King Mswati III of Swaziland. He is, furthermore, the patron of over 100 charities and voluntary organisations including the Maritime Volunteer Service, Anglo-Hellenic League, Institute of Linguists, the Royal Aeronautical Society and perhaps most rakishly, Battersea Cats & Dogs Home – a cause particularly close to
The Rake
's heart. In other words, he is quite evidently a selfless man, not content to disappear into the backdrop, but set instead upon using the inherent advantage of his situation, rather selflessly one might say, for the genuine good and the benefit of others. This drive to do good has been with him his whole life long, right up to this, his seventy-fourth year.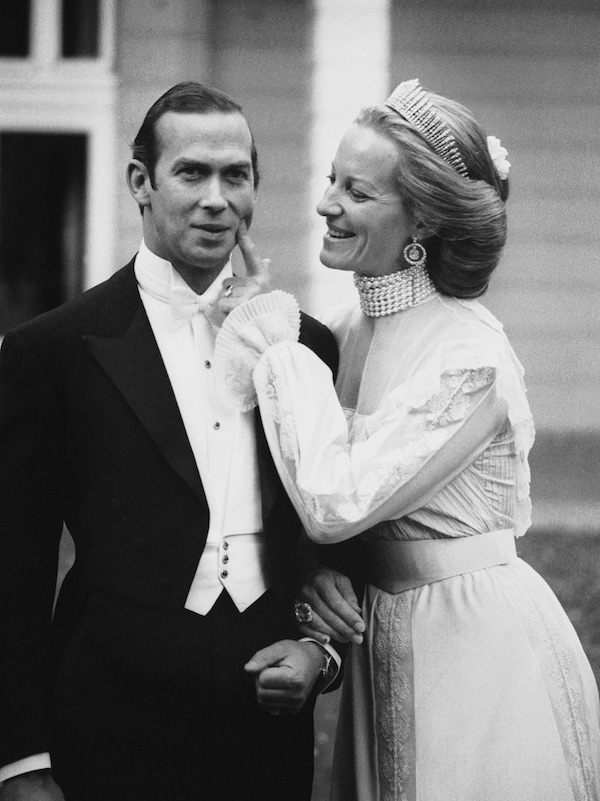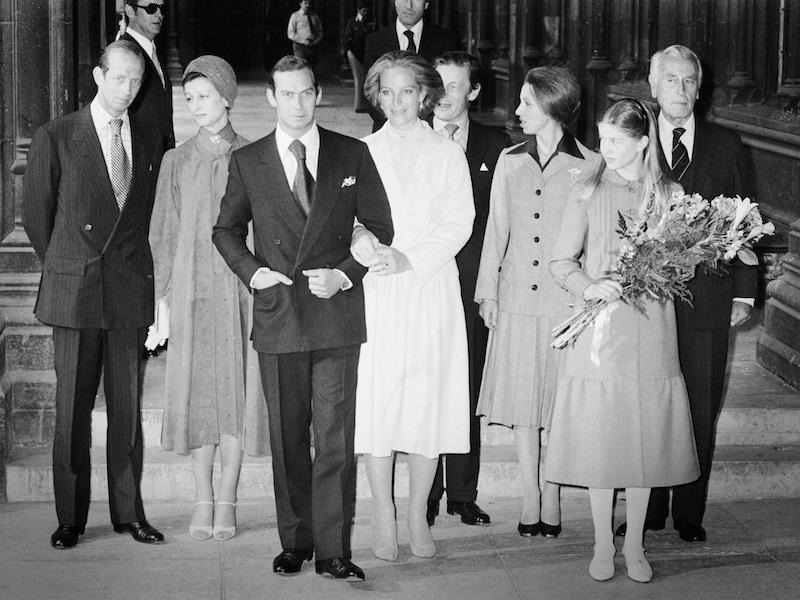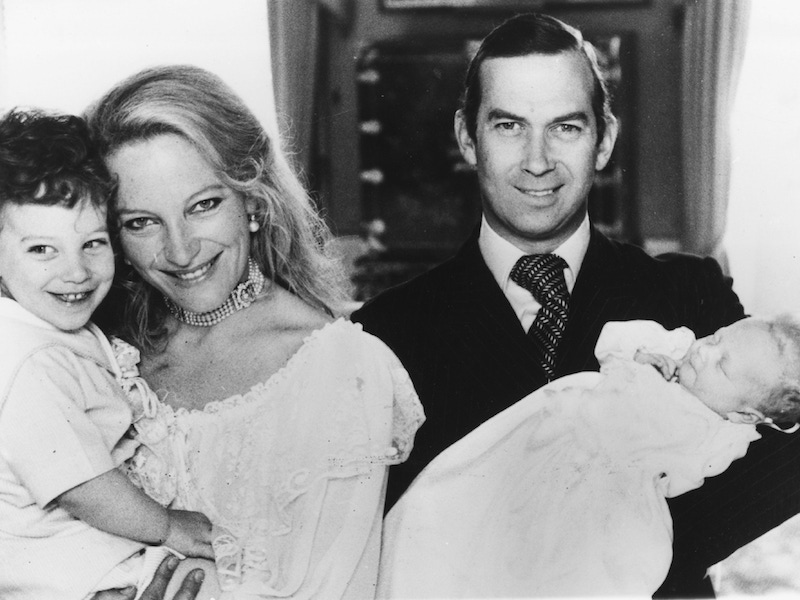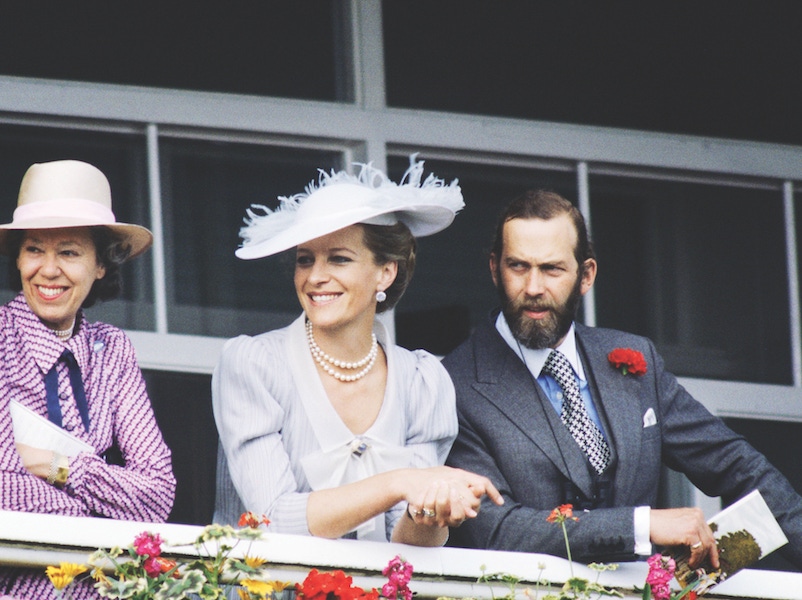 He is also what one might playfully refer to as the last of the Romanov Windsors – channeling so epically the style of his distant forbear, Tsar Nicholas II, with an extraordinary beard and moustache as he does. It is this distinguishing feature, perhaps more than any other, which sets him apart, though it should be said that even during his younger years as a well-groomed, rather rugged clean shaven military man, he cut a dashing figure. Nowadays, compared with the relative bum-fluff raised by Princes William and Harry, his beard is an exquisite thing, at once regal and empowering – it speaks of the royals of another era and yet simultaneously strengthens his aura – if anything it makes him more impactful, defining the contours of his face and crucially more often than not, it compliments his rather refined taste in quintessentially British tailored clothing. Speaking of which, his style has always been polished, as one might well expect, but his taste in tailoring also belies a confidence and one might even say jauntiness in his dress – a sense of effortless bravura borne (one suspects) of a royal whom does not have the pressure of the throne looming large in his peripheral vision. An enthusiastic wearer of bold worsteds, with colourful chalk stripes and punchy glen checks forming the backbone of his wardrobe, his single-breasted coats sport broad, leafy lapels and strong roped shoulders, care of Davies & Son (he had his first suit from the house aged 15 and has been returning ever since). It is in the double-breasted department however, where his clothing is at its most striking. A confident proponent of the DB, he's worn both 1x2 and 2x3 models at various points in his near-monarchical métier; but always with generous proportions and a rather old school character to them. Consider this in the context of his penchant for punchy fabrics, and you've hit upon the crux of his look - that of the establishmentarian, yet slightly playful assured thoroughbred. His choice of shirting and ties has historically been similarly expressive in a very English way, with block coloured and Bengal stripe shirts care of Turnbull & Asser cut with generous collars and paired with bold jacquard ties. The trademark whopping-great tie knot is also a signature component of his look – yet another touch that belies a sense of innate confidence. His somewhat unconventional take on classic British tailored style is mirrored in his rather controversial private life, which includes allegations of infidelity and assertions that he has used his royal status for commercial gain. Whatever the case may be, he has remained admirably resilient and gently self-assured throughout, stating simply: "when the knocks come, unpalatable and disagreeable though they may be, you just get on with it, you have to resist the temptation to be affected." He is perhaps a model for regal composure and alacrity above all else. A sartorial muse, symbol of monarchical responsibility, philanthropist and humanitarian – with a thoroughly rakish sense of style to boot, Prince Michael of Kent is without doubt a worthy subject for this series.