In Good Spirits: The Sipsmith Distillery
Founder Sam Galsworthy describes Sipsmith as a place "where old meets new and the two hit it off really quite spectacularly." A sentiment that matches that of The Rake's so completely, we decided to raise a glass to one of London's first artisanal distilleries.
Unless you were living under a rock eight years ago, you will remember the economic meltdown when the UK (like everywhere else) went into post-banking-crisis. Gordon Brown took the helm and did an exceptionally average job of calming the national panic that ensued, which eventually ended in resignation, after several speeches during which he emphasised the importance of frugality and prudence. In truly contrarian – and might I add rakish – fashion, Sipsmith's founders Sam Galsworthy and Fairfax Hall sold their houses, quit their jobs and – doing quite the opposite to everything Brown had so far recommended in the face of financial adversity – invested everything they had in a 300 litre copper still, and named her Prudence in the process. This absolute devotion to the idea of building a distillery from the bottom up is still something that flows through the veins of the company today. Equally, there is a strong sense of all or nothing, a commitment to quality that the company still nurtures. When I met the team at the distillery, the sense of energy about the place radiated almost as much as the heat being thrown from its copper stills. Most of the team are in their twenties; one person is boxing up miniatures, a second is giving an engaging tour of the distillery, another expertly mixing drinks behind the impressive bar (that no doubt is kept incredibly busy). People here truly want to talk to you about the work they are doing, and spread the Sipsmith message. Within a few moments of arriving, I found myself with an ice cold G&T in my hand, the perfect antidote to the sweltering temperatures of London's unexpected heatwave.
"The sense of energy about the place radiated almost as much as the heat being thrown from its copper stills."
It's been said many a time that 2008 sparked a demand for a different kind of luxury. Consumers started looking closer to home, for things that no one else was doing – the industry took a turn towards locally sourced, authentically produced products made by people who had a story to tell; just like Sipsmith. Their own story goes back a good two hundred years; when Prudence was launched, it was the first licensed copper pot distillery in London since 1820. Since Sipsmith put London on the alcohol-map once again, the craft of distilling gin and brewing beer has enjoyed a massive resurgence, as the attention of consumers has turned back to the skill and craftsmanship that underpins everything from gin to jewellery to footwear. It's no surprise, then, that Sam and Fairfax soon decided that Prudence couldn't cope with the growing demand for Sipsmith gin on her own (in fact she was so small in size that her spirit was classed as moonshine) so the pair invested in two more 'sister' stills. Constance (the "big girl in the middle") represents the way Sipsmith makes their exceptionally smooth, refreshing London dry – and the continuity of their method. "We will never change how we make our gin, which in simple terms is on copper, not from concentrate," Brand Executive, Francesca Torlot tells me. With the relocation of the distillery from Ravenscourt Park to Chiswick two years ago came the acquisition of more space; "If we'd stayed in Ravenscourt there would have been a limit to the amount we could produce so it would have been a case of stretching it out to make more and therefore losing the quality. But we will never, ever do it that way," she reassures me. This refusal to cut corners and maintain integrity is a rare trait to find in a modern business, but one that has strengthened Sipsmith's identity no end. Patience symbolises the wait between commissioning the third still and its completion as demand grew once again; "she waited patiently for the day she would be complete and be able to do a run on her own".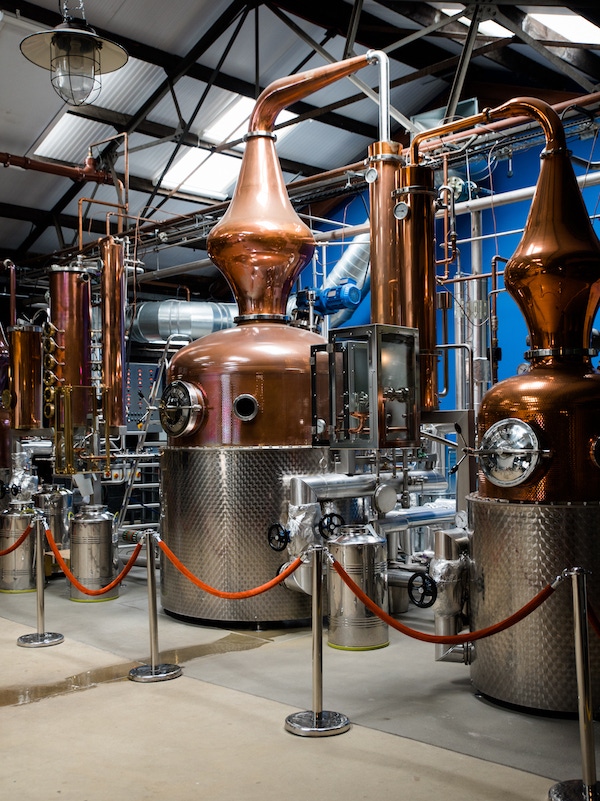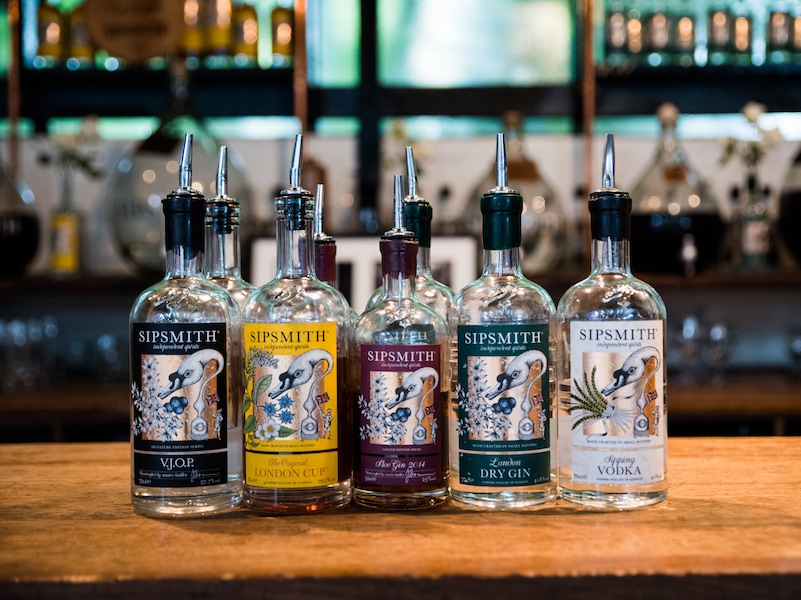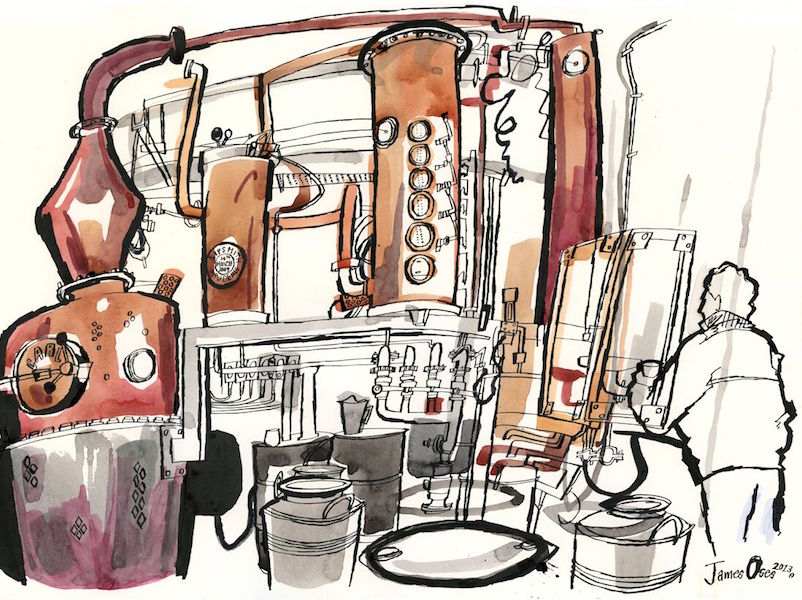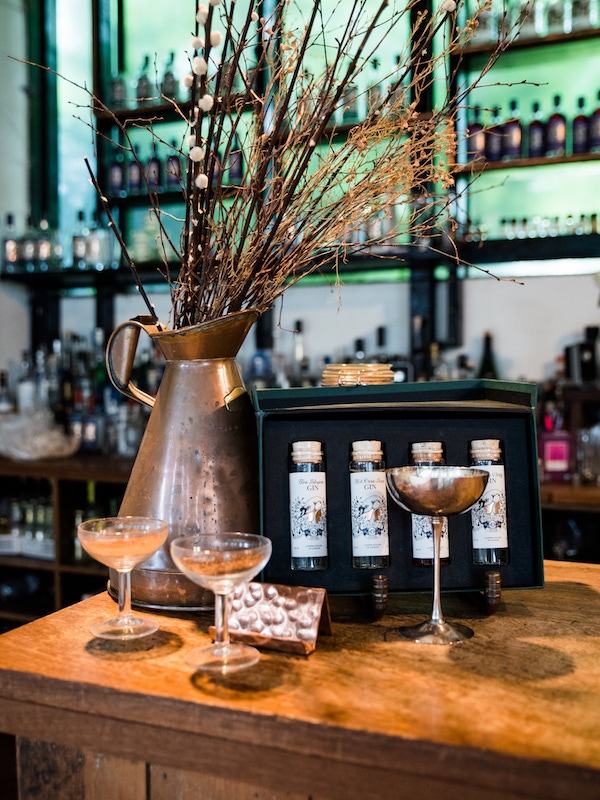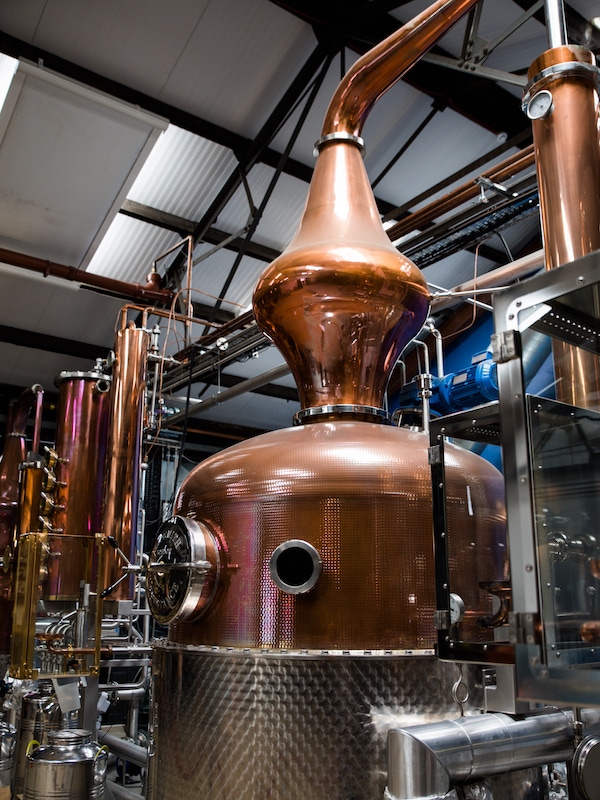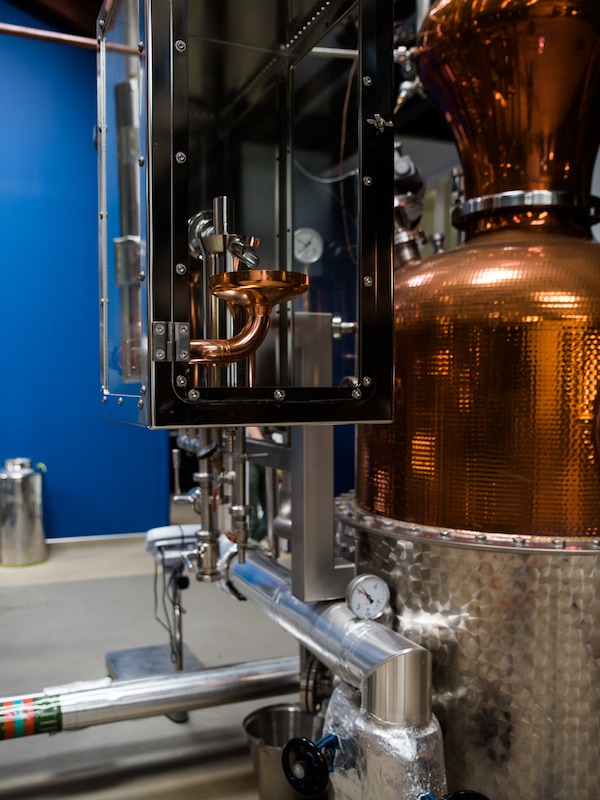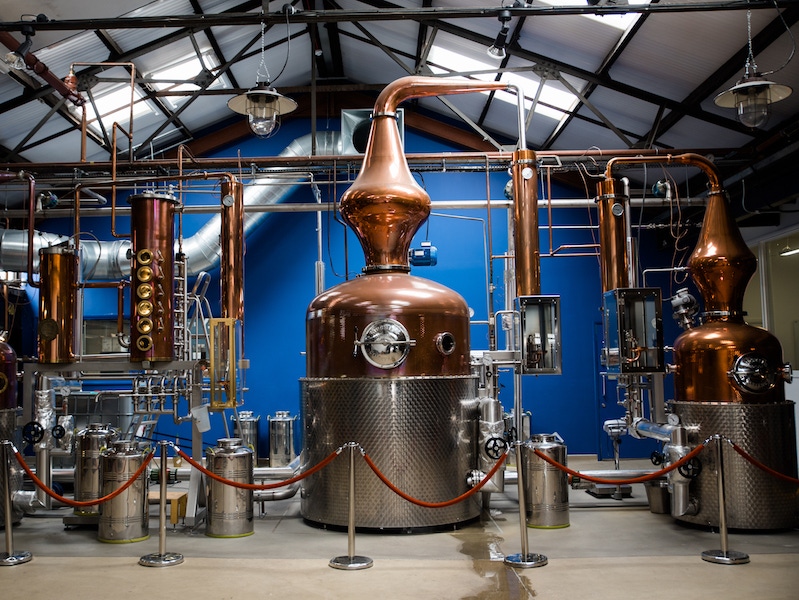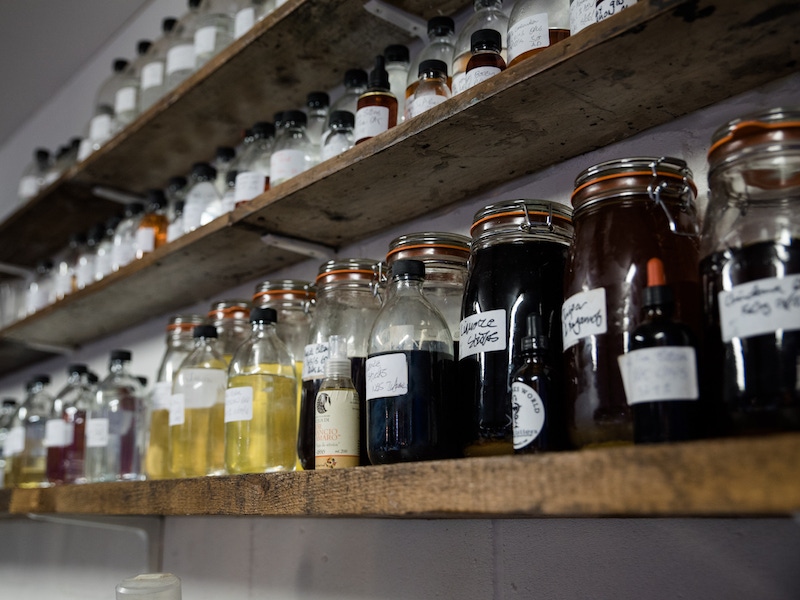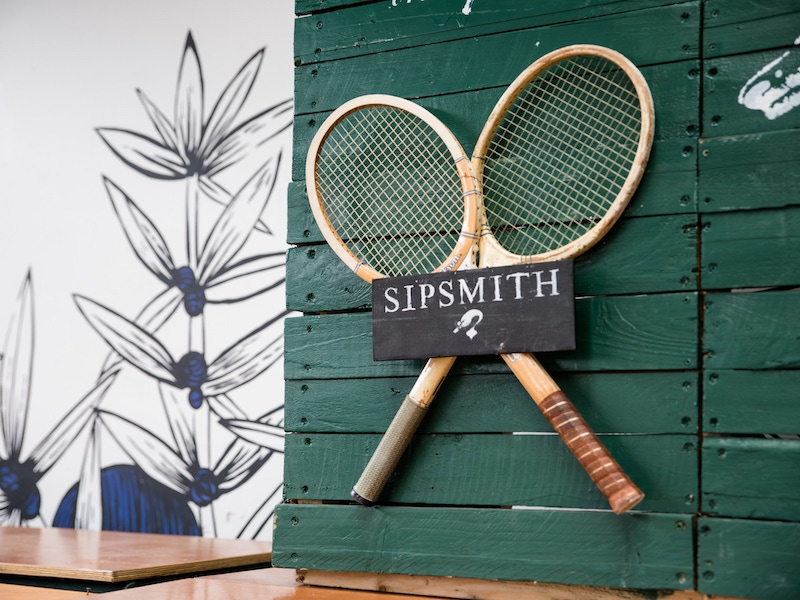 Whilst the names of the stills represent three honourable characteristics at the heart of Sipsmith, the bottles themselves are undeniably distinctive, standing out behind the bar at some of the most esteemed watering holes in Europe and beyond. The bottle shape itself harks back to those of centuries past, while the beautifully illustrated labels are contemporary works of art in their own right. The Sipsmith logo is that of a curvaceous swan, emulating the 'swan neck' pipe where the spirit vapour turns above the still. Often thought of as a symbol of purity, the swan also recognises the unique way in which Sipsmith produce their gin. "We celebrate this on the bottles as it's the cleanest way of distilling gin – it gets rid of all the sulphites and fatty acids, so all the nasty things are removed," Francesca says. It might not be the fastest or most economical way of producing gin, but Fairfax and Sam are committed to producing gin "the way gin used to be made and the way gin should be made". When I spoke with the team at Sipsmith, it became increasingly clear that every choice, every change and every achievement in the company comes with a story. The same goes for the undeniably memorable name. Fairfax's father, a silversmith, compared the artistry behind silverworking with that of distilling a fine gin – "we take a lump of silver and with our hands make it into something far more beautiful. You take a neutral grain spirit and make it into something more sippable." This unique 'sippability' means that customers are encouraged to sip the gin neat, and are often pleasantly surprised by its incomparable smoothness.
"Fairfax and Sam are committed to producing gin "the way gin used to be made and the way gin should be made.""
The man responsible for that distinguished Sipsmith taste is Jared Brown, Sipsmith's Master Distiller. Accompanied by Head Distiller Ollie Kitson, they are forever developing pairings, flavours and ideas. From celebrating something classic that has been lost, like a London Dry, to coming up with exciting new concepts, it's a busy job, one that requires technical execution and bold experimentation as well as forward-thinking creativity. This year Sipsmith has been road-testing its Sipping Society – a new gin subscription service in which you receive several tasters delivered to your door quarterly; they are never the same, and include curious flavours that push the boundaries of what one can do with gin; many won't make it to the supermarket, but it's Sipsmith's very own way of communicating to its customers what they are doing. When I arrived at Sipsmith's distillery, I wasn't expecting the warmth that greeted me. Not only in the literal sense of the hardworking Prudence, Constance and Patience, that which emanates from bustling Sipsmith team and the rather beguiling background that the brand possesses. There's passion and personality in every bottle, and it tastes delicious.
Visit
www.sipsmith.com
for more or catch the team at London Cocktail Week.