Grenfell: Man of the Cloth 
This British heritage firm honours the memory of a prominent humanitarian who risked life and limb to care for the meek.
Most companies are named to bring glory to the owner. Not so Grenfell, which takes its moniker from the 
remarkable 
man whose needs 
and deeds inspired the 
establishment
 of 
this British manufacturer of robust cloth and o
uterwear
.
The 
origin 
story of Grenfell
,
 the brand
,
 begins in 
1892
, 
when
 Dr. Wilfred Grenfell first landed 
on the Newfoundland coast of Canada. There, Grenfell acted as a medical missionary, ministering
 to the 
physical and spiritual 
requirement
s of colonial fishermen
 and the indigenous Inuit people, 
all of 
whom 
he described as
 suffering in extreme "
poverty, ignorance and semi-starvation
". 
Though 
riddled with
 tuberculosis, smallpox, rickets, anemia, scurvy and diphtheria, m
any in the 
scattered 
community 
of 30,000 
had 
in fact 
never seen a doctor before Grenfell's arrival. 
To alleviate their
 misery
 and 
treat
 their ills
, 
Grenfell
 not only provided medical care personally, 
but
 spearheaded the building of hospitals,
 schools, 
workers' cooperatives, 
libraries, 
orphanages, and other essential 
elements of 
humanitarian and social infrastructure. 
He
 and his small team of medical volunteers would regularly risk life and limb to travel via husky-driven sled to remote locations to provide essential care
, 
Grenfell himself 
narrowly escaping death on countless occasions
. 
For his 
selfless 
works, 
he
 was knighted in 1927.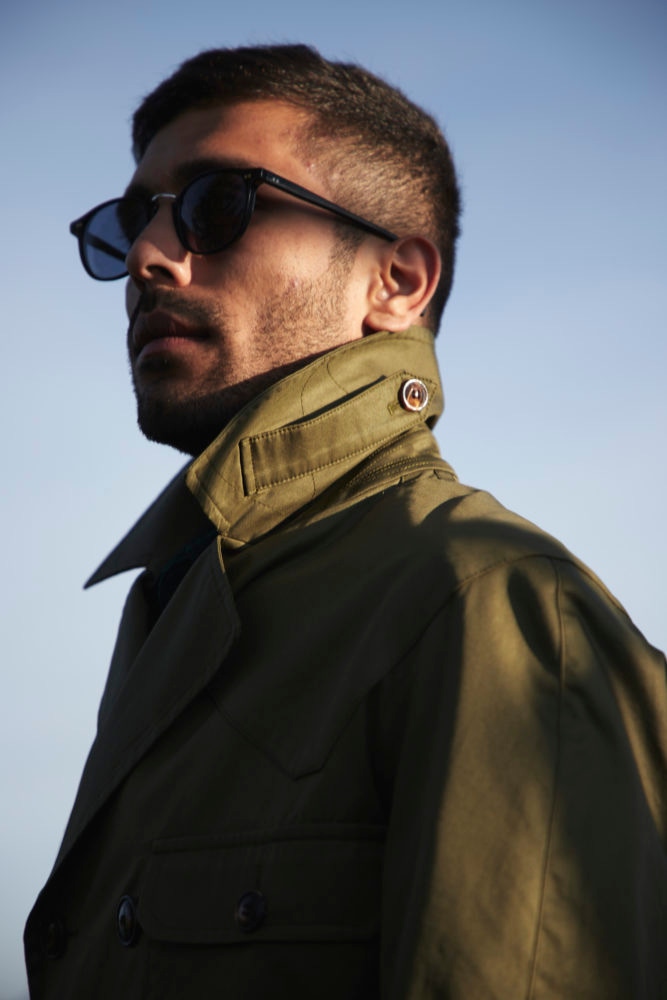 A few years earlier
, 
the good doctor
had 
conducted a speaking tour of Britain, in an attempt to raise awareness of the Canadian fishing community's struggles and drum up funds for further philanthropic activities. Among the numerous basics lacked by the residents of Newfoundland and the Labrador Peninsula, Grenfell explained, was suitable attire to 
withstand the forbidding climate of this remote wilderness. 
During a talk in 
Burnley
, Lancashire,
Grenfell 
— who once had to kill and skin three of his dogs, wearing their pelts as coats to survive a night adrift on the ice — 
discussed the need for a cloth that was both light and strong, as 
"the wearer'
s life might well depend on it. It should be weatherproof, to turn both rain and snow, and
 windproof to retain the wearer'
s warmth. Above all, it must allow the body
's
 moisture to escape."
Fortuitously, in the audience that 
evening
 was Walter 
Haythornthwaite
, heir to a family-owned cotton-weaving mill near 
Burnley
. 
Spurred to action, he
 began developing 
a tightly
 spun, super high-density 
cotton
 that fulfilled 
Grenfell's tricky triple criteria of toughness, impermeability and breathability. After 12 months' experimentation, 
Haythornthwaite
 felt he'd succeeded and sent a sample of the 
cutting-edge
 material to Grenfell in Canada. 
Grenfell was delighted with the 
fabric
 and immediately put it to work "on the ships, planes, sledges and for motoring," he wrote 
in a letter of thanks 
to 
Haythornthwaite
. "It really has been a boon to us all and I think the public should know of it. They will be grateful," Grenfell said, agreeing to lend his name to what would soon become
 renowned as Grenfell Cloth. 
This
 miracle material would be used by countless adventurers, including 
Amelia Earhart and fellow 
aviatrix Amy Johnson, 
mountaineer Eric 
Shipton
, 
and 
daring speedsters 
Stirling
 Moss, 
M
alcolm Campbell and son Donald
.
In the 1940s, just a few years after 75-year-old Sir Wilfred Grenfell died peacefully in his sleep, t
he company 
named in his 
honour
branched out from simply milling textiles and started producing its own outerwear. 
They continue to do so today, under the stewardship 
of the 
Azam
 family. S
ince acquiring the brand in 2002, 
the 
Azams
ha
ve transformed what was for some time a dormant concern into a thriving purveyor of top quality weather-resistant garments.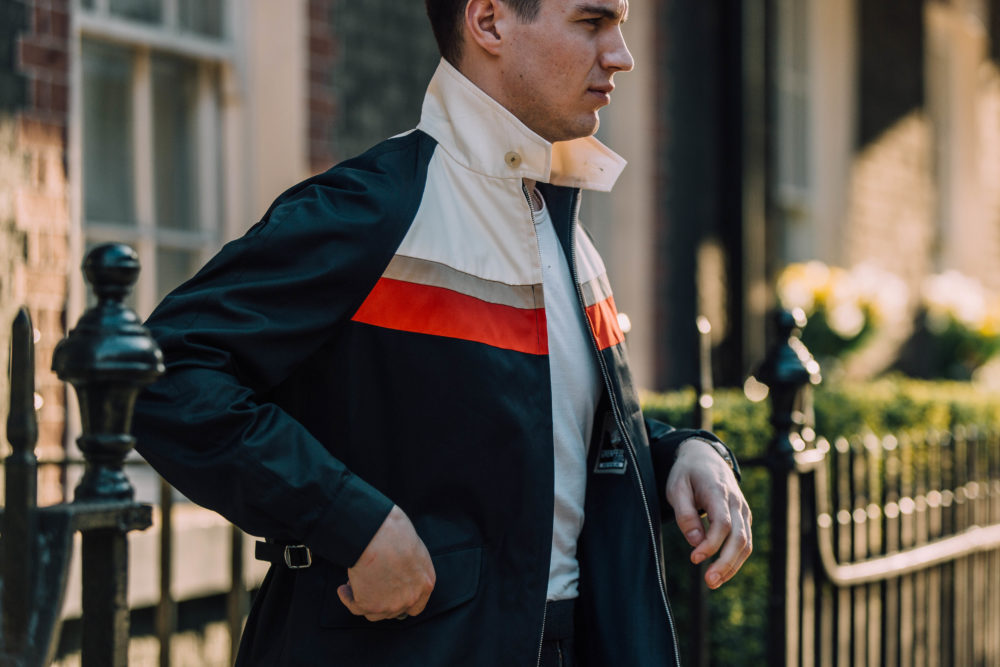 Now produced at a factory in east London, Grenfell's 
contemporary range focuses on four key areas: trench and raincoats, field/country coats, overcoats, and casual jackets. Each garment is overseen by an individual craftsperson, responsible for ensuring the quality of it
s composition and construction — guaranteeing the performance and durability of any Grenfell 
item 
you order from The Rake. 
The great humanitarian Dr. Grenfell himself once said, "
The purpose of this world is not to have and hold, but to serve."
 In that spirit, please, allow us to gladly satisfy your outerwear requirements.