Grey Flannel: The ultimate source of adaptability
Now more than ever, grey flannel garments are an imperative acquisition to open up your styling options.
Achieving ubiquity in the worlds of business and politics in the 1940s, flannel unreasonably became a symbol of salaried conformity, embodied by Gregory Peck in The Man in the Grey Flannel Suit, 1956. It's popularity in sombre and conservative districts actually thwarted and disguised its potent attribute as a vehicle for self-expression. So underrated in this regard, it is unsurprising that its ultimate colour grey has been utilised with greater insurgency by a troupe of iconic menswear designers on both sides of la Manche in 2021. When the likes of Edward Sexton, Cifonelli and Alexander Kraft Monte Carlo team up with sui generis fabric makers such as Fox Brothers and VBC the result only emphasizes the cloth's rich, warming and adaptable properties. Style mavens of rakish disposition have long embraced these attributes, but with ready-to-wear access from previously bespoke only tailors, we're now seeing people outside of sartorially savvy circles seizing the opportunity to incorporate stylish flannel garments into their winter wardrobes.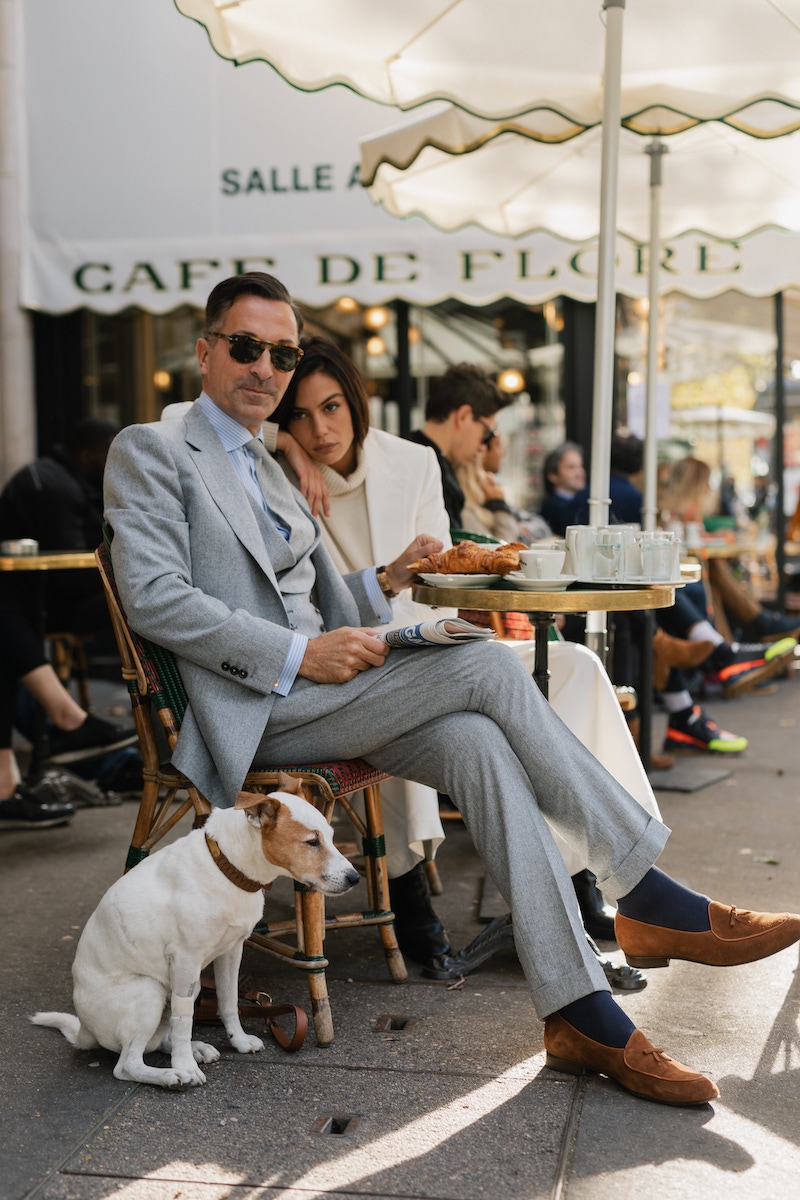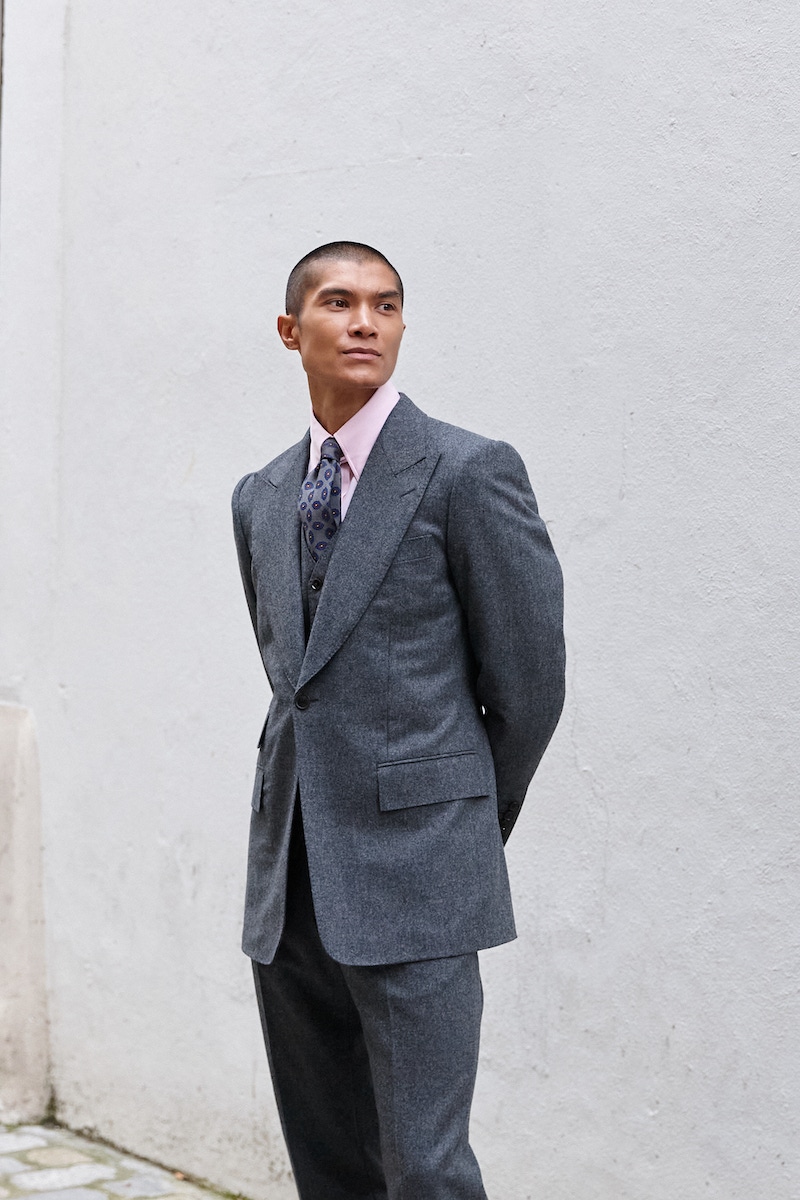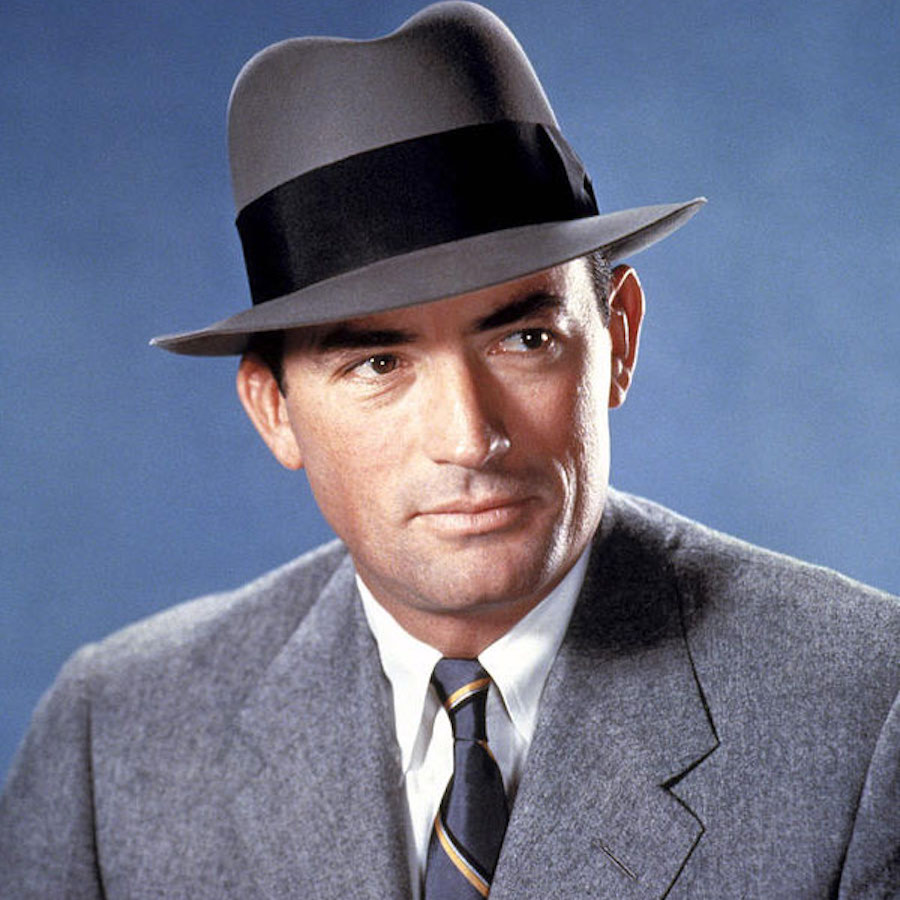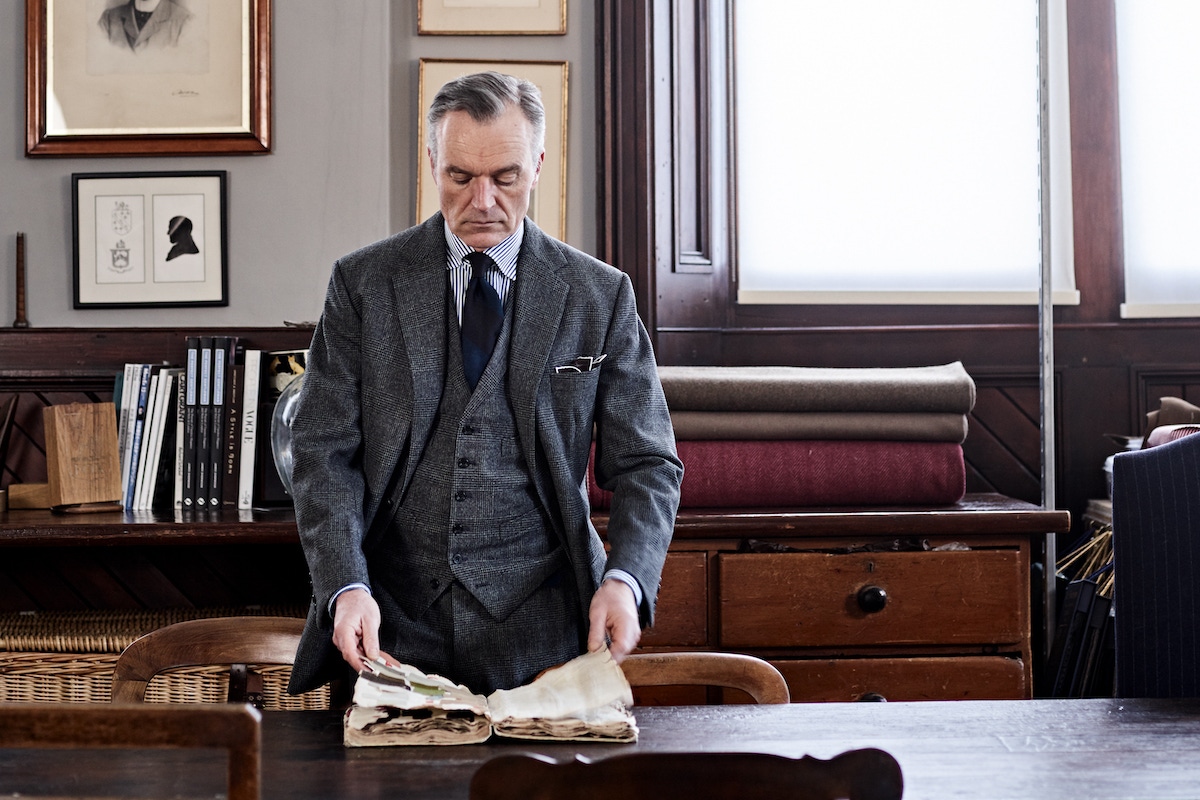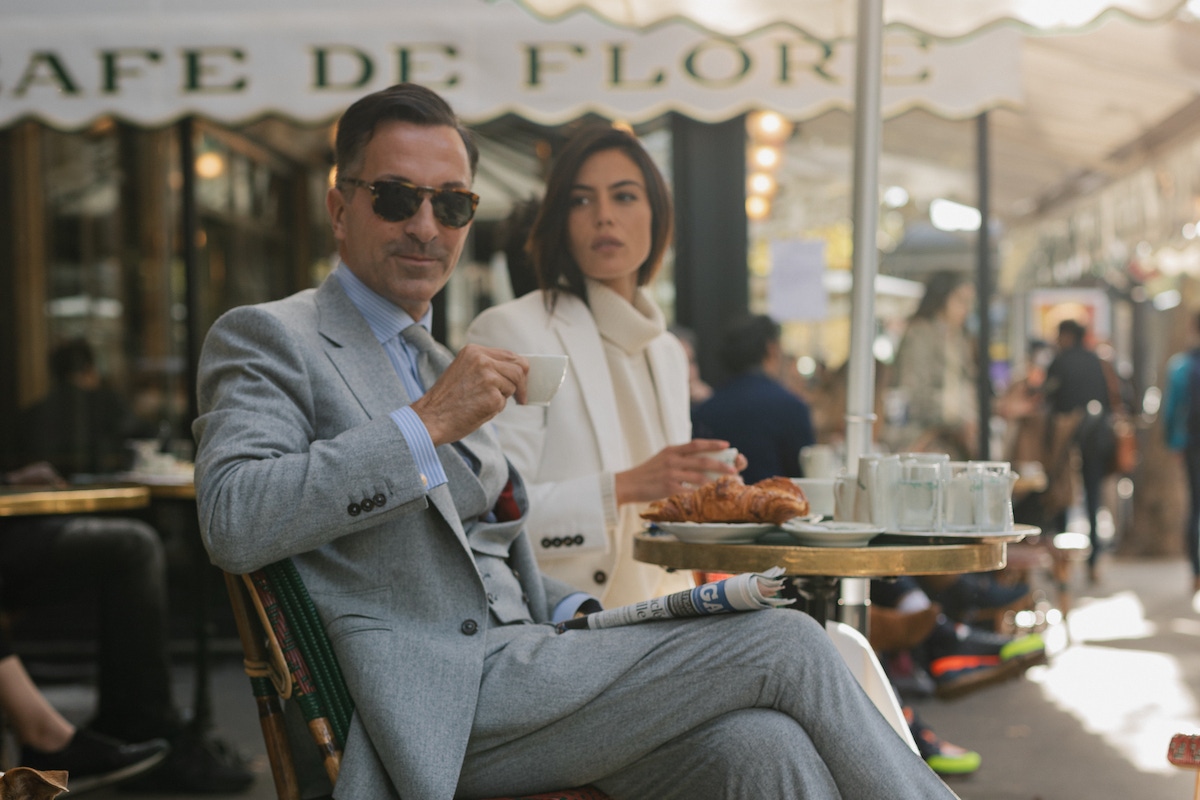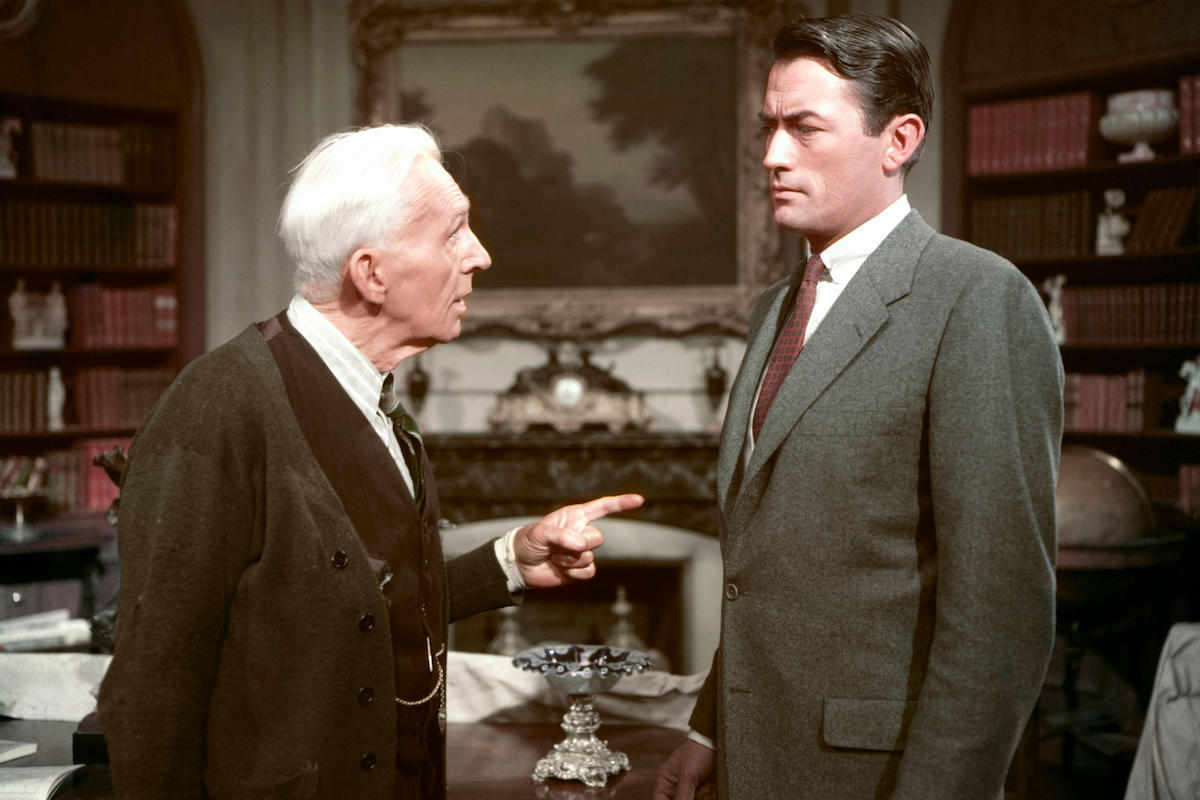 Many other hues are produced, but grey is the iconic colour for flannel – a mid-grey the most mix and match adaptable. "Our world-famous greys are dyed using many colours to a closely-guarded recipe," says Douglas Cordeaux the owner and Managing Director of Fox Brothers. "Our signature is a very warm-coloured flannel, never cold or blue in tint. It's instantly recognisable, the connoisseur's flannel." And it is their heralded mid-grey woollen flannel, that has been chosen to feature in the latest Lorenzo Cifonelli for The Rake collaboration. Cifonelli's iconic 6X1 double-breasted jacket and matching trousers have been rendered in a carefully selected 14oz mid-grey flannel and as Lorenzo has demonstrated with his styling methods, it's is a fabric that balances elegance with panache. The incorporation of a contrasting red gingham check one-piece collar shirt underneath is testimony to the aforementioned notion. To underline the difference in quality and character of flannel you have to delve into the weaving process. At Fox Brothers it is all woven in-house in Somerset, by a team of thirty-odd artisan weavers using old looms, whilst employing special and unique colouring formulas. As The Rake's sartorial guru Chris Modoo once put it: "The best flannels are created using a mélange of tones, and mills will combine yarns in ecru, grey and charcoal to create the desired hue. Fox Brothers are well known for their sepia-toned, yellowish shade of grey, which is sometimes affectionately referred to as 'urine soaked' and can be recognised at 20 paces."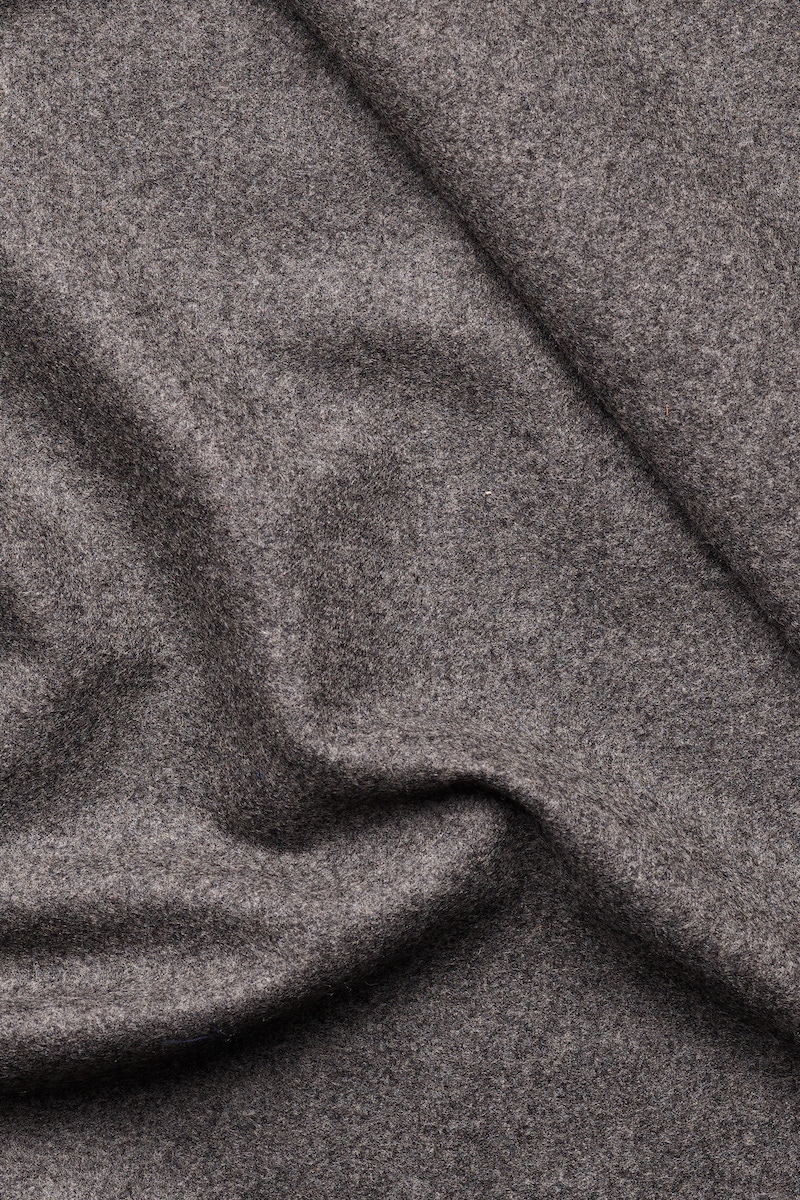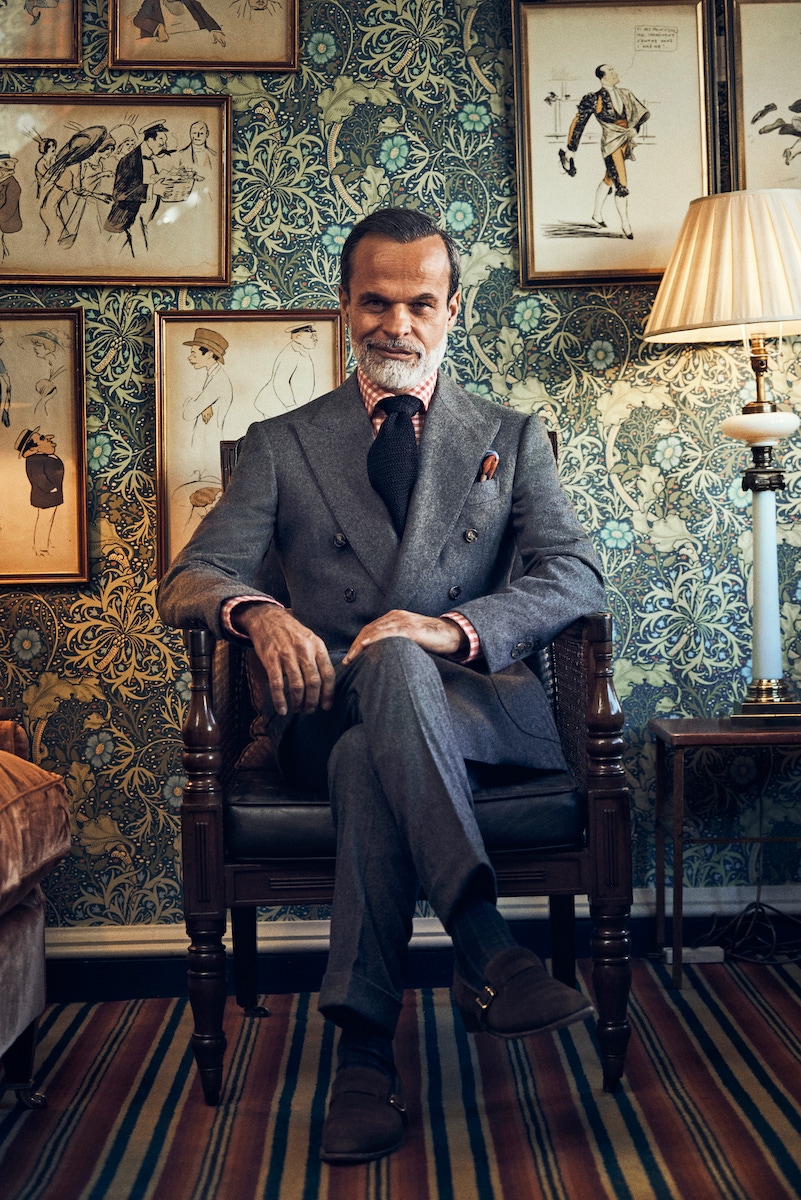 A high-quality pair of grey flannel trousers are usually the most versatile piece of apparel in one's wardrobe. Rendered in an understated charcoal flannel, the new Edward Sexton trousers, cut in their contemporary style enable you to be creative with more tailoring, but due to their restrained elegance you can also be flamboyant with more informal attire. They're flat-fronted, and arrive without belt loops which gives them the ability to show off your physical attributes around the waist. With forward-facing double-pleats, their House style is cut in the more classic mould with a full leg silhouette – a design reminiscent of the high-rise trousers embraced by the greats of the silver screen. Hollywood's definitive leading men such as Cary Grant were not nervous pleat wearers, but if you are cautious, the textured single-pleated Duke model from Kit Blake is the consummate introduction. At a time when the back-to-business notion is being actioned, there are few suits on the market that are equally at home in a professional meeting as they're in more laid-back surroundings. Made from a medium weight VBC light grey flannel, the Alexander Kraft Monte Carlo line has the answer with an elegant-yet-versatile three-piece suit. Taking into consideration the weight of the flannel and the jacket being half-lined it earns the accolade of being a year-round suit. To be worn as separates, the grey flat-fronted trousers combine with the line's new navy Signature blazer that gives your look a healthy soupçon of sporty élan and French elegance. The point is well-crafted grey trousers rendered in the best flannel can act as the fulcrum for mastering a myriad of enriching outfits.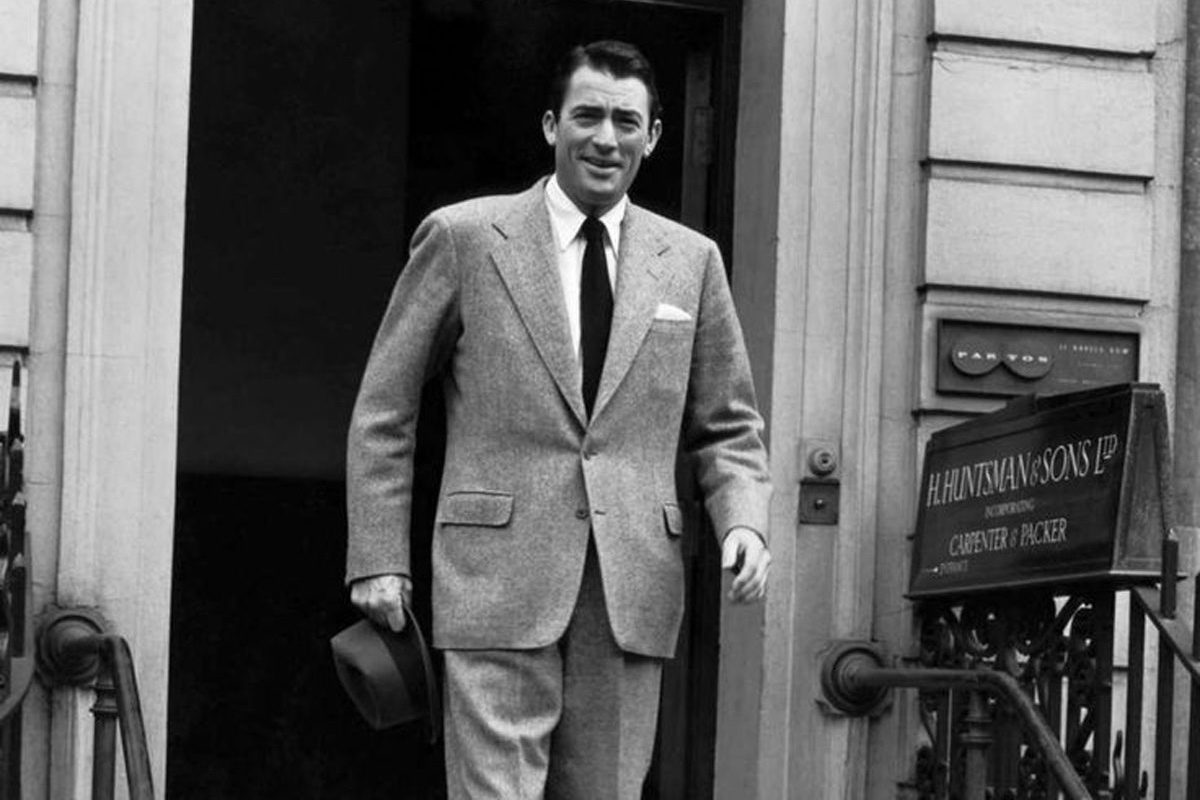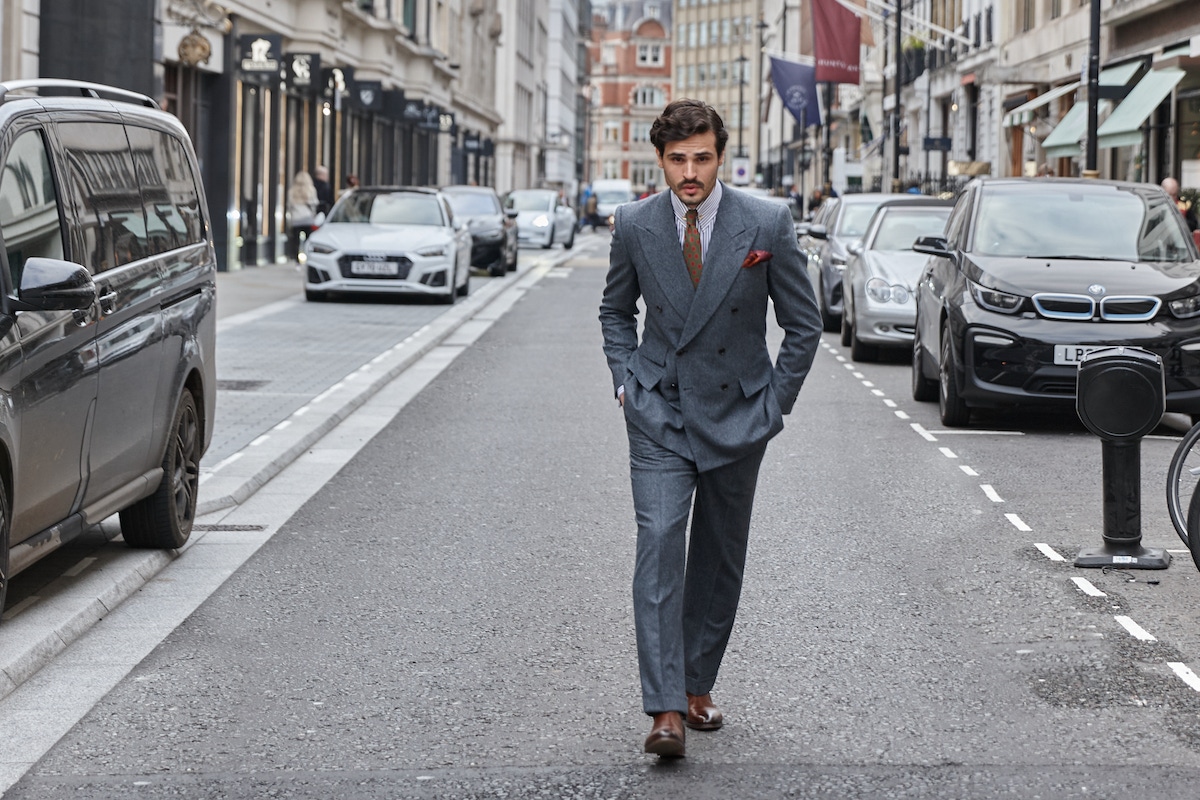 And that's not confined to flannel costumes protruding a real rockstar edge. The striking grey flannel chalkstripe double-breasted suit from Edward Sexton is quintessentially Savile Row, but features libertine broad peak lapels to exert a touch of hedonism. The trousers are pleated, full-cut and finished with side adjusters. Eccentric and flamboyant, whilst inheriting complete originality, this flannel suit is one of the standouts in ready-to-wear. And to add some Hollywood glamour, the grey flannel Hollywood Top design are the go-to pants this winter. As the democratization of dress codes speeds up, it is grey flannel that eliminates the dressing quandaries that it brings. Its slightly fuzzy texture, resourceful tone, and soft comfort are all conducive to a range of apparel that other fabrics are not. From denim shirts to striped business shirts and Oxford shoes to white sneakers it is grey flannel that perfectly adapts to nearly any item of clothing that is thrown its way.