GWILYM THE CONQUEROR
5 Minute Read Gwilym Lee will soon be back on our screens as critics' favourite Grigor Dymov in the period satire The Great. He talks to The Rake about wild costumes, imposter syndrome, and playing Brian May in front of... Brian May.
In The Great, the court of Catherine II of Russia unfolds like a comic marionette show. The acclaimed television satire is a modern Hogarthian take on the period drama, setting the stage for Gwilym Lee's suave Grigor as he survives the perils of court life. Or perhaps not. "We never know if we're going to be killed off next," he says with a laugh. With the third season of The Great announced, it seems we will be seeing more of Lee. His portrayal has made him a favourite among viewers and critics alike, garnering award nominations from the Screen Actors Guild. With its sweeping story and witty script, Lee is well positioned to pull off the tragic Grigor: Lee is an alumnus of Guildhall, a one-time player for the Royal Shakespeare Company, and a star of television dramas. Perhaps you also recognise him from his performance as Brian May in Bohemian Rhapsody (the hair is a little shorter today). As he prepares to get back into the thick of 18th-century Russian court life, we spoke to Gwilym about the art of acting, scriptwriting, his knack for carpentry, and why he would someday love to play Aneurin Bevan, the Welsh midcentury politician who created Britain's National Health Service.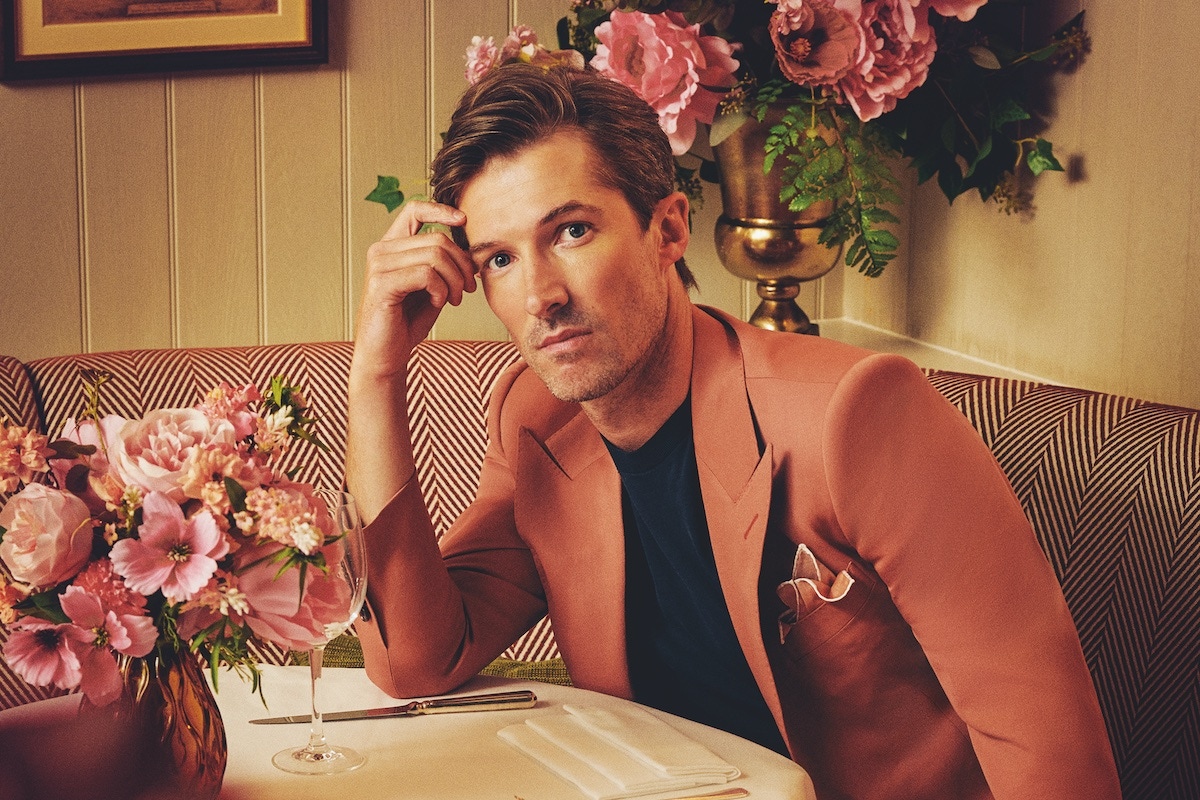 In The Great, your character, Grigor, is one of a few who doesn't have a real-life counterpart. How much freedom did you have to shape his personality? Tony [McNamara], our show writer, wanted to separate the show from the historical restraints. It was liberating not to consult the books. When we showed up, we even had these history books ready, but Tony assured us they weren't needed. There was free rein within the foundations of his musical scriptwriting. On set, the real focus is on hitting the beat and rhythm of his words. But our fate is not in our hands. Some of us don't make it, and we fly far too close to the sun sometimes in Tony's script. I suppose that's true of court life.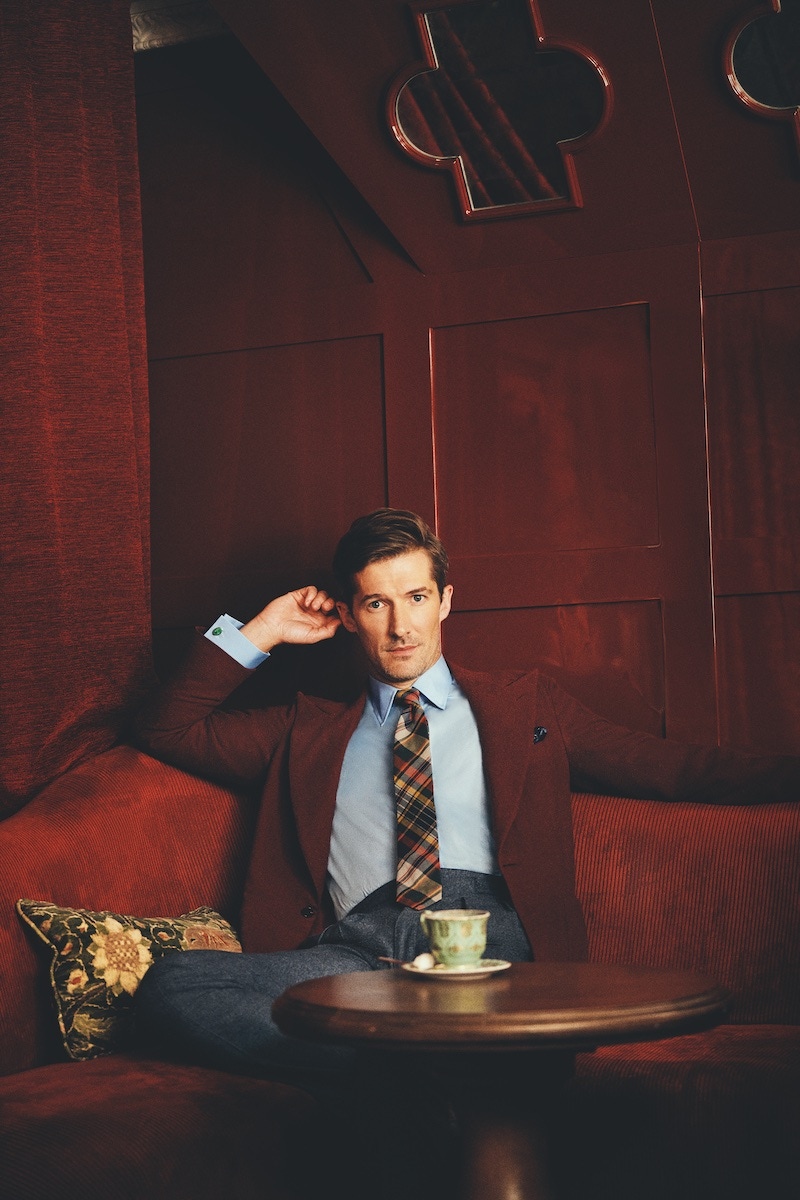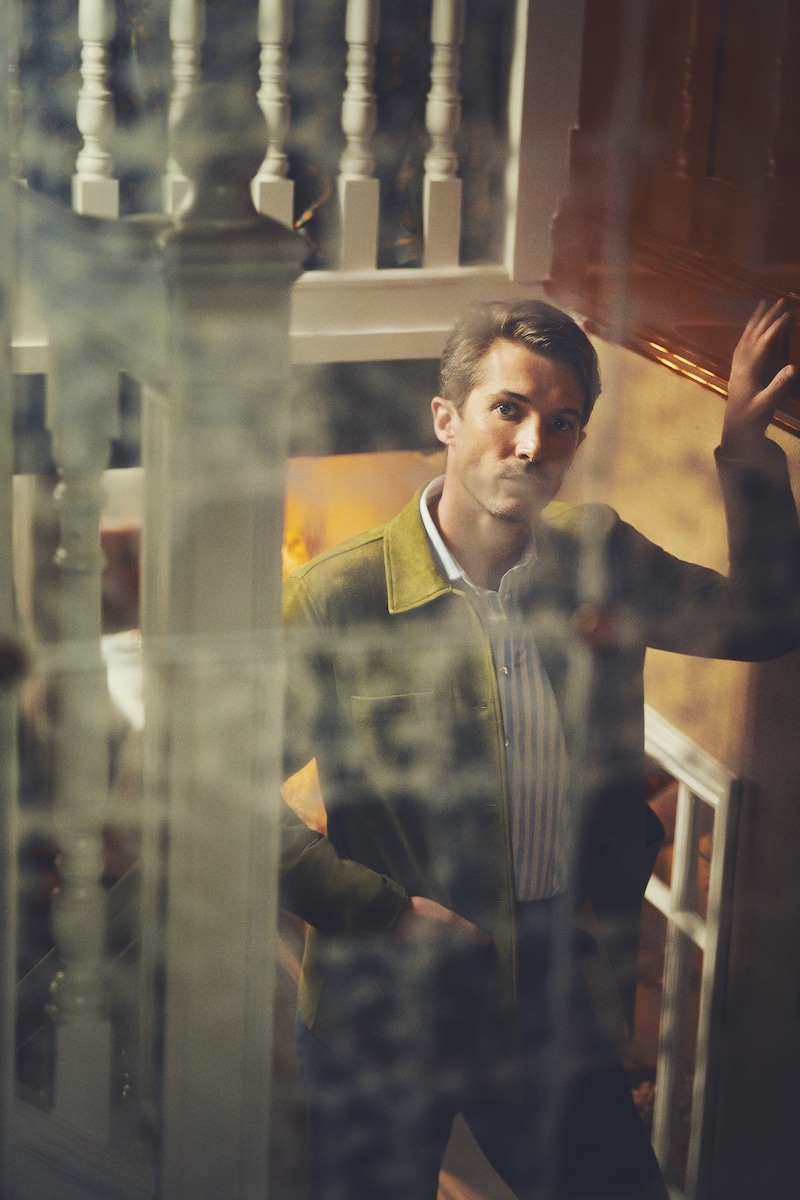 How well do you think Gwilym Lee would handle real court life? 
I always equate it with being in a university hall of residence. We're all living on top of each other, we all know each other's business, and it can be rather exciting but a bit wild. This court, like halls, is full of hedonism and partying. Personally, I'd like to think I would just be having fun. It's one thing I share with Grigor and I like that aspect of his personality. We're the 'good time' guys.
Photography Assistant
: Derrick Kakambo
Grooming:
Daisy Holubowicz using Nudeskin/Nudestix & Kevin Murphy
Purchase the new issue here to read the rest of the Gwilym Lee interview.
Issue 82 of
The Rake
is on newsstands now. Available to buy immediately now on TheRake.com as
single issue
or
12 month subscription
. Subscribers, please allow up to 3 weeks to receive your magazine.